To our surprised there were a few more defects on this one that I would have imagined.
Take a look at the full article below.
Exterior
- Wheels were prepped with Sonax Wheel Cleaner and cleaned up with various brushes
- Tires were spritzed down with Sonax MultiStar and washed down
- Wheel wells were cleaned up with steam
- Washed with ONR
- Door jambs were cleaned up
- Nano Scrub AutoScrub
- Uber Yellow Poly Clay Bar
- Dried
- Tires dressed
- Masking
- Paint Measurement
- Compound – Menzerna FG400
- Final Polish – Sonax Perfect Finish 4/6
- Last step – Opti Coat
- Final touches – Sonax Paint Cleaner
- Inspection with Fenix, Brinkmann, and natural sunlight
- Wheel wells were cleaned and dressed
- Rubber and Plastics Treated
- Exterior windows and mirrors cleaned and sealed
- Windows were auto scrubed, cleaned, and sealed
Interior
- Vac
- Weather Tech mats cleaned up and protected with Wolf's Trim Coat
- Leather cleaned and protected with Wolf's Leather Sealant
- Glass Cleaned
Clear Film installed – Xpel Ultimate
- Full Hood
- Full Fenders
- Mirrors
- Full Front Bumper
- A Pillars
- Headlights
- Various strips around the car
Products used:
Optimum No Rinse
Stoner's Tarminator
Auto Finesse Oblitarate
Sonax Multi Star
Sonax Full Effect Wheel Cleaner
NanoSkin AutoScrub System
Menzerna FG400
Sonax Perfect Finish
Sonax Paint Cleaner
Sonax Plastic Restorer Gel
Opti Coat
Adam's Super VRT
Auto Finesse Crystal Glass Cleaner
Interior Products
1Z einszett Cockpit
1Z einszett Plastic Deep Cleaner
Leather Master Strong Cleaner
Wolf's Chemicals Trim Coat
Wolf's Chemicals Nano Leather Sealant
Wolf's Chemicals Textile Sealant
Tools used
Uber Wool Wash Mitt
Uber Quick Detail MF Towels
Uber All Purpose MF Towels
Rupes LHR75E
Rupes BigFoot LHR 21ES Random Orbital Polisher
Rupes BigFoot LHR 15ES Random Orbital Polisher
Uber Buffing Pads
Meg's MF Cutting Pad
Defelsko Paint Meter
Fenix TK35
2 Grit Guard Buckets with Caddies
Adam's Firehose Nozzle
Metro Air Force Blaster
Interior
Before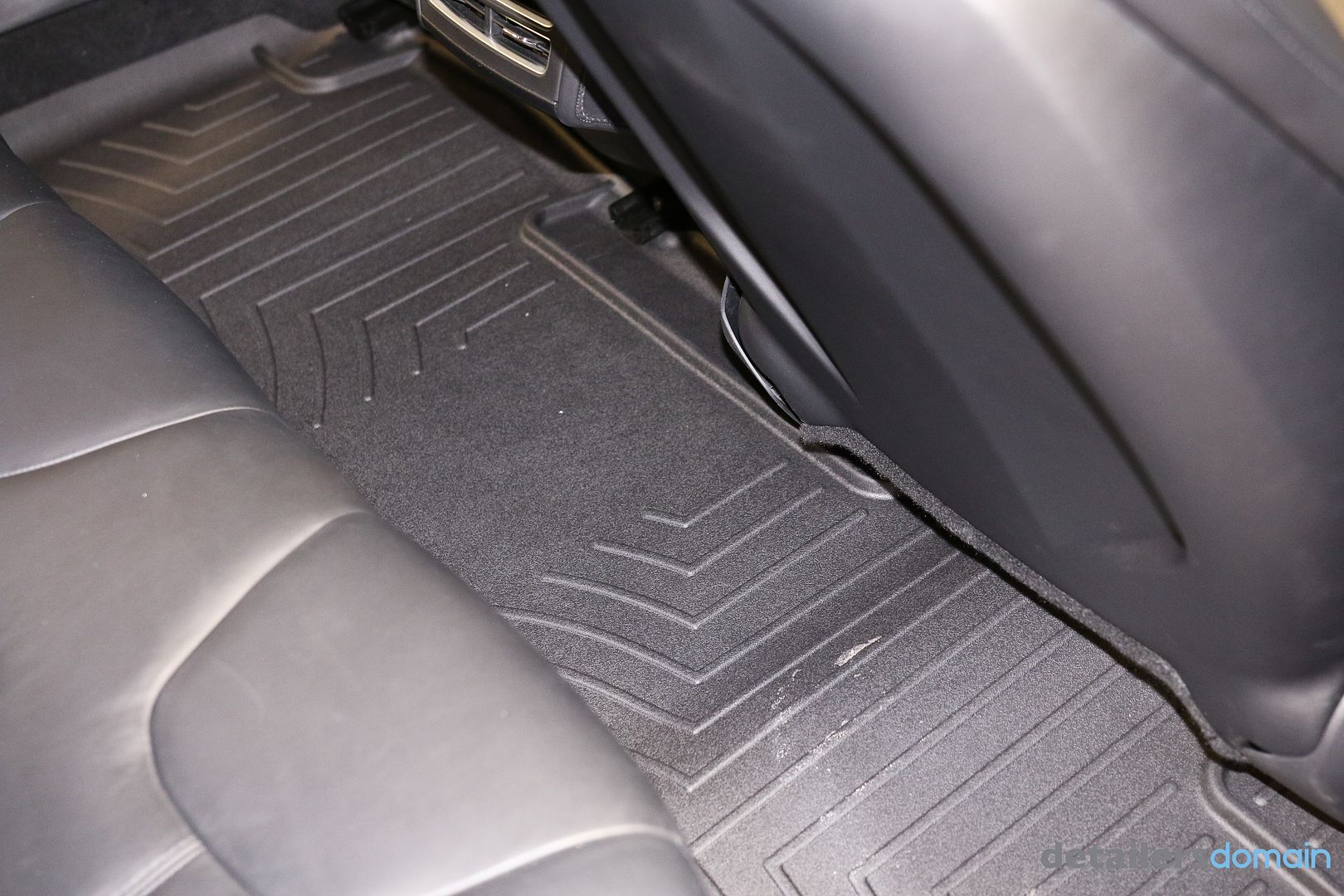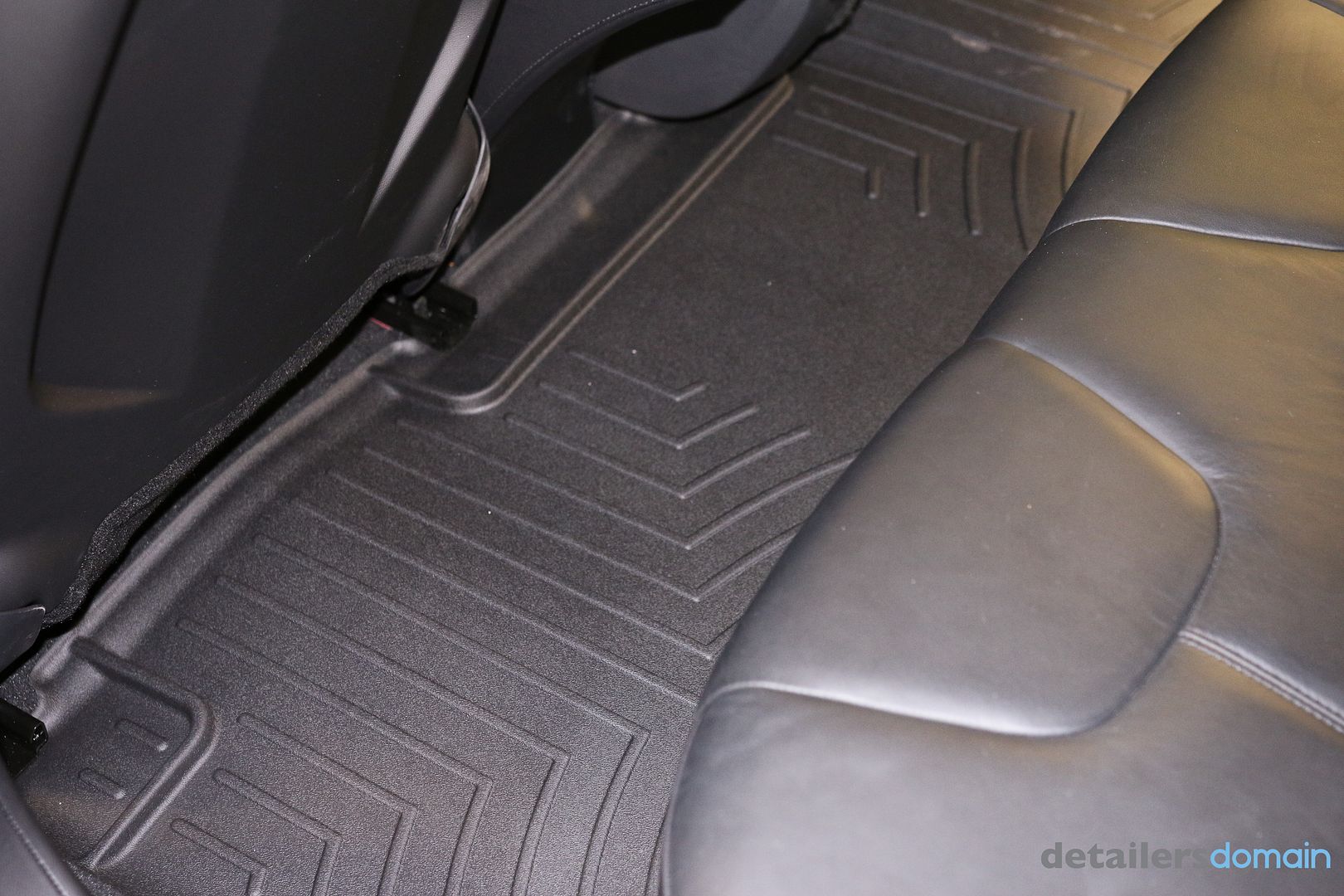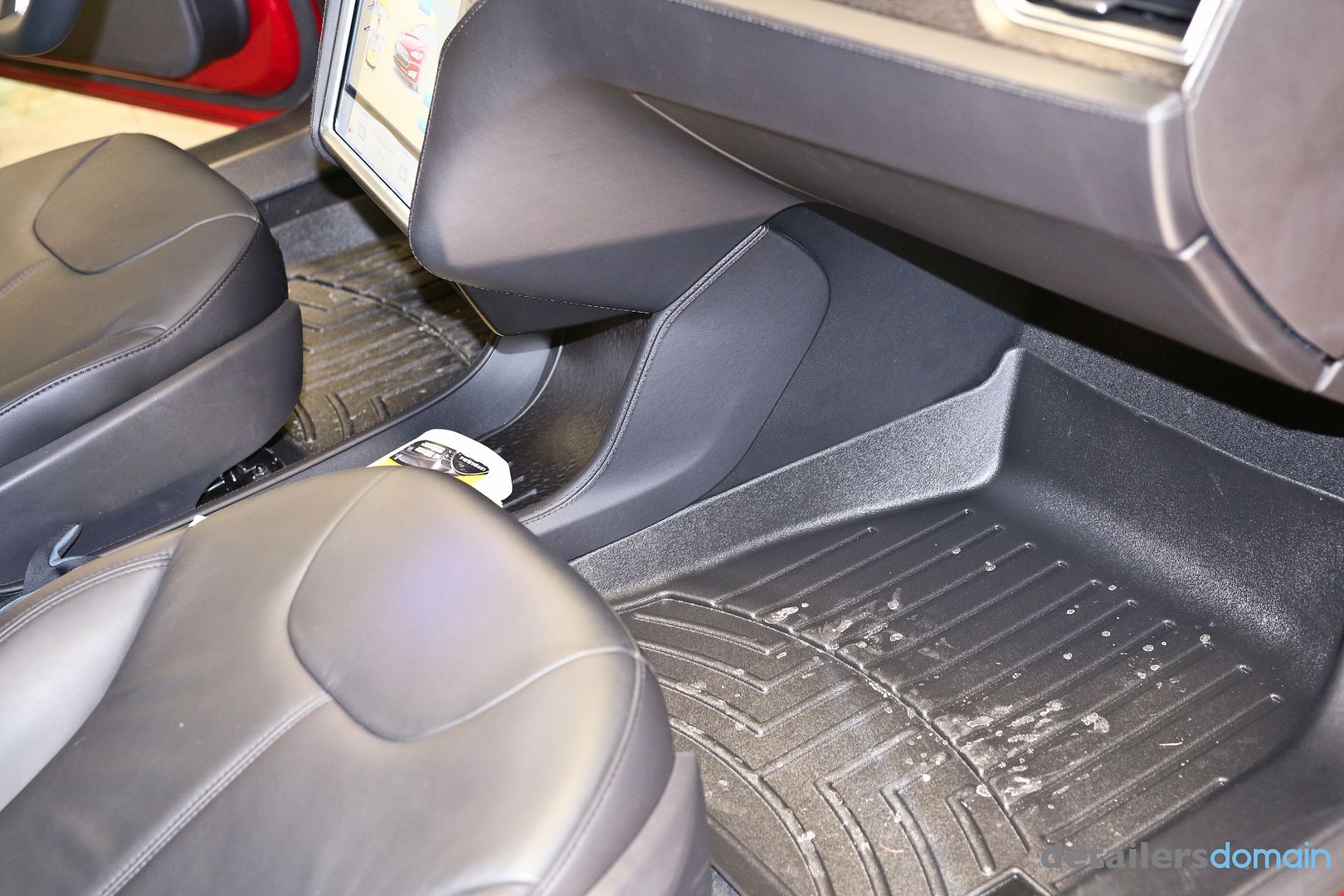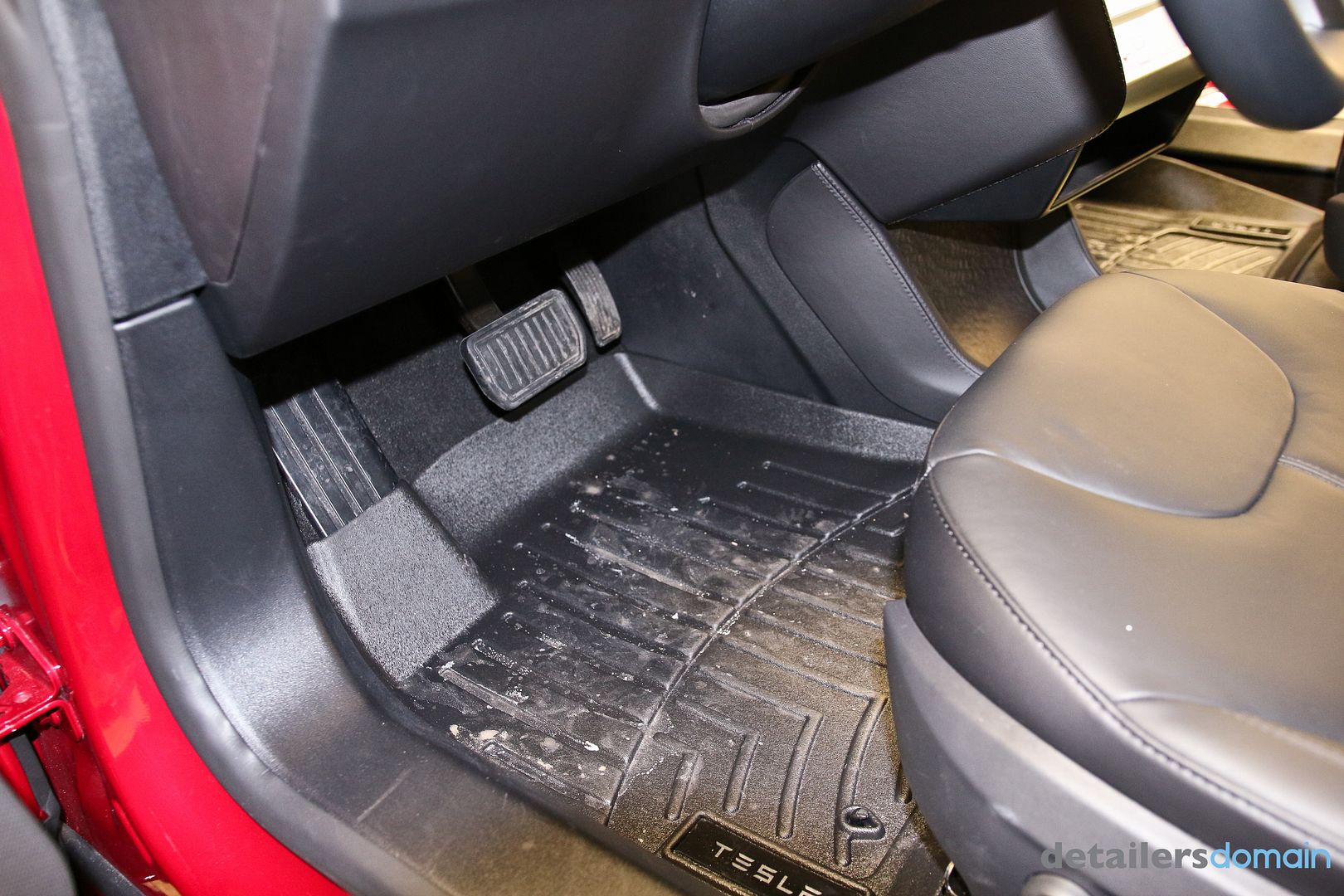 Process
Interior carpets and mats were vac'd with a Metro Jumbo Vac N Blow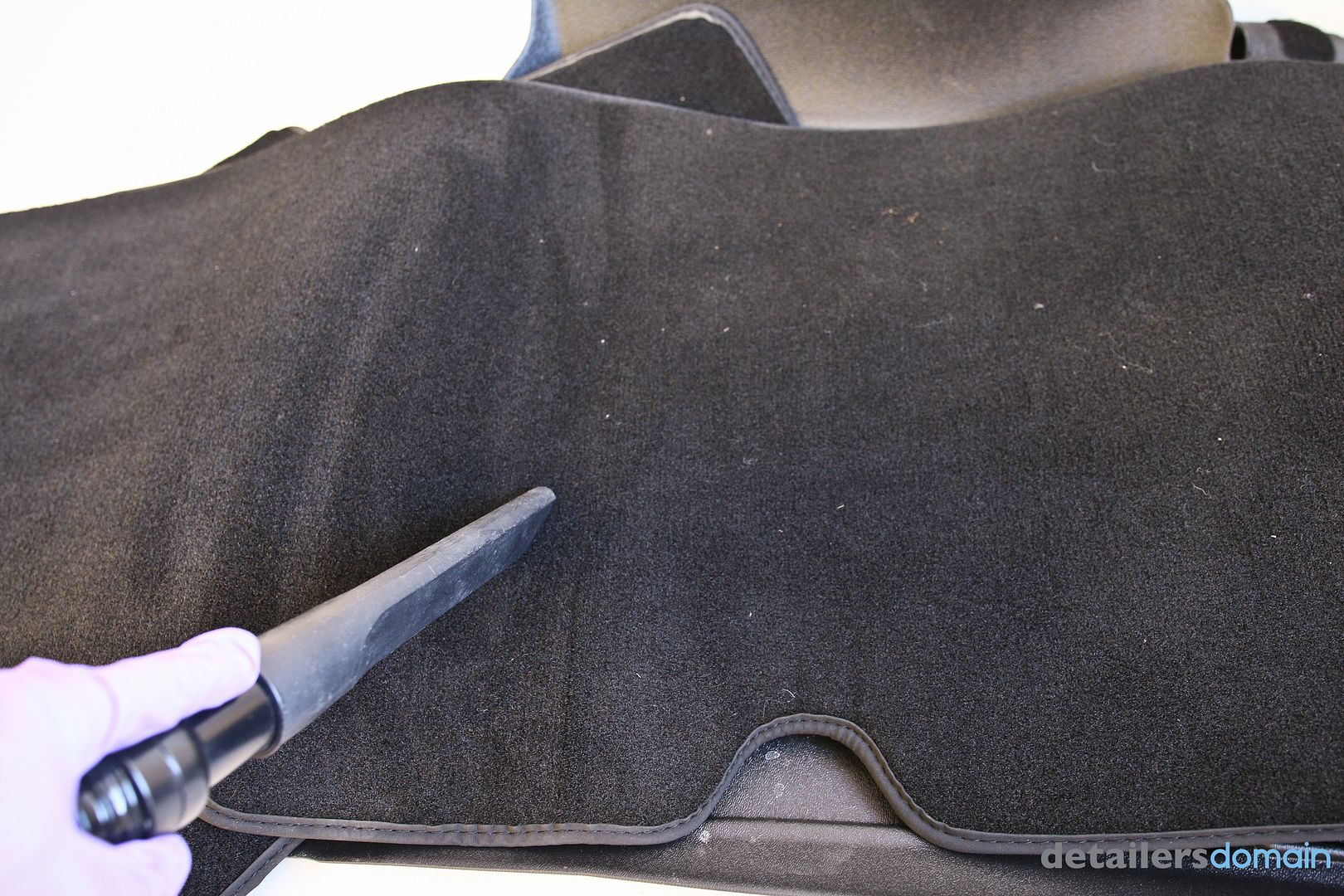 Mats were protected with Wolf's Textile Sealant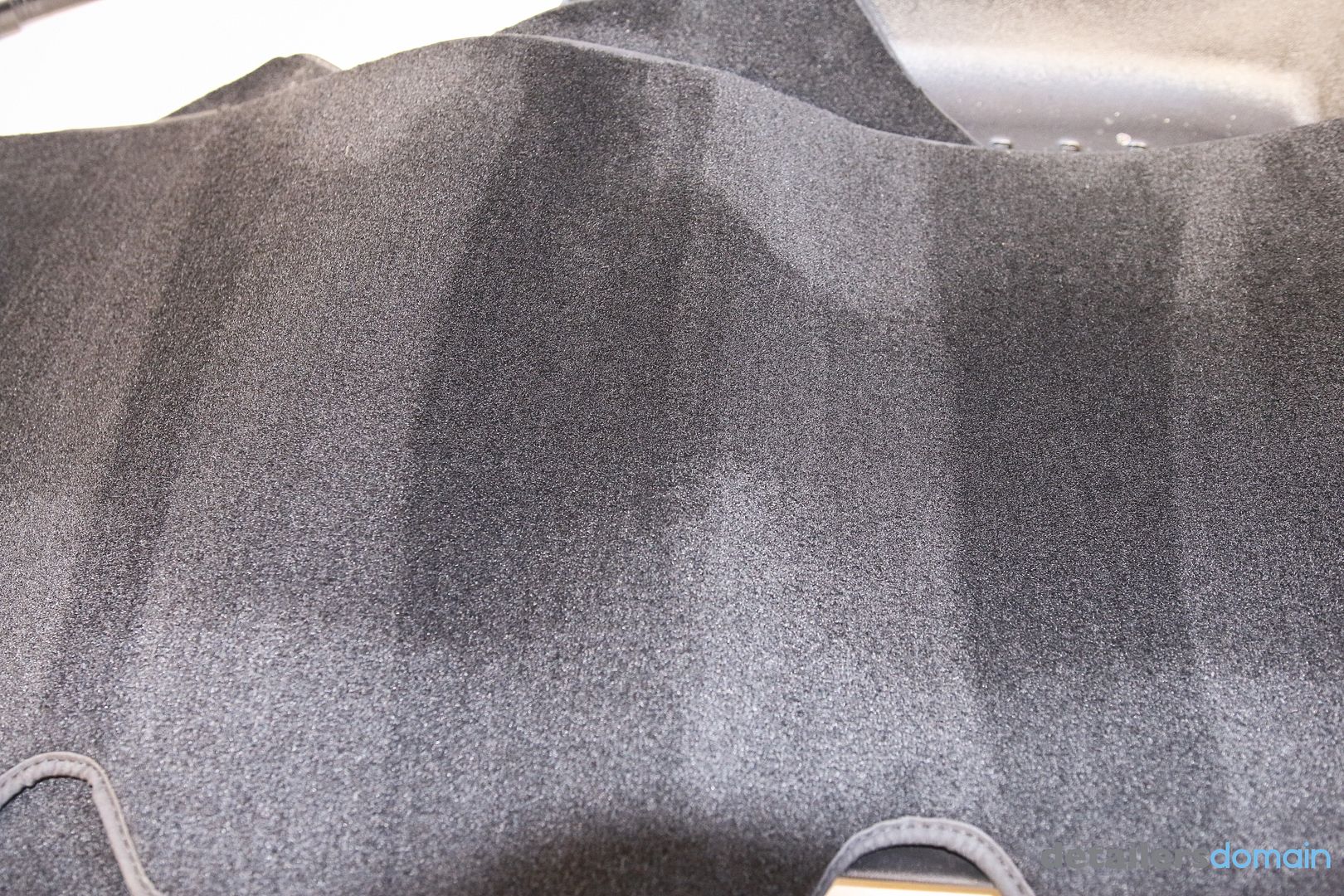 Stored back in the trunk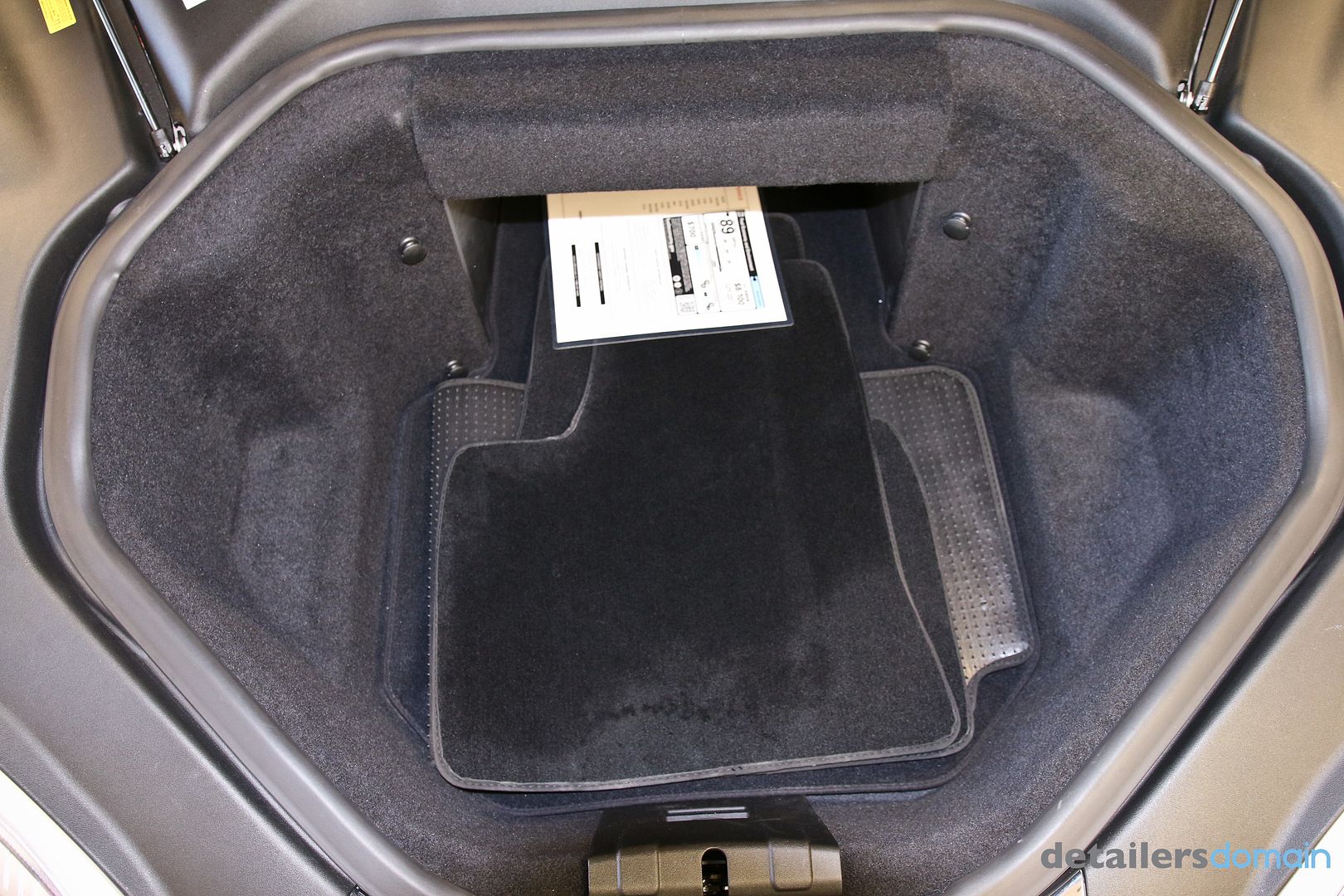 Weather Tech mats were cleaned up with warm water and 1Z einszett Plastic Deep Cleaner and protected with Wolf's Trim Coat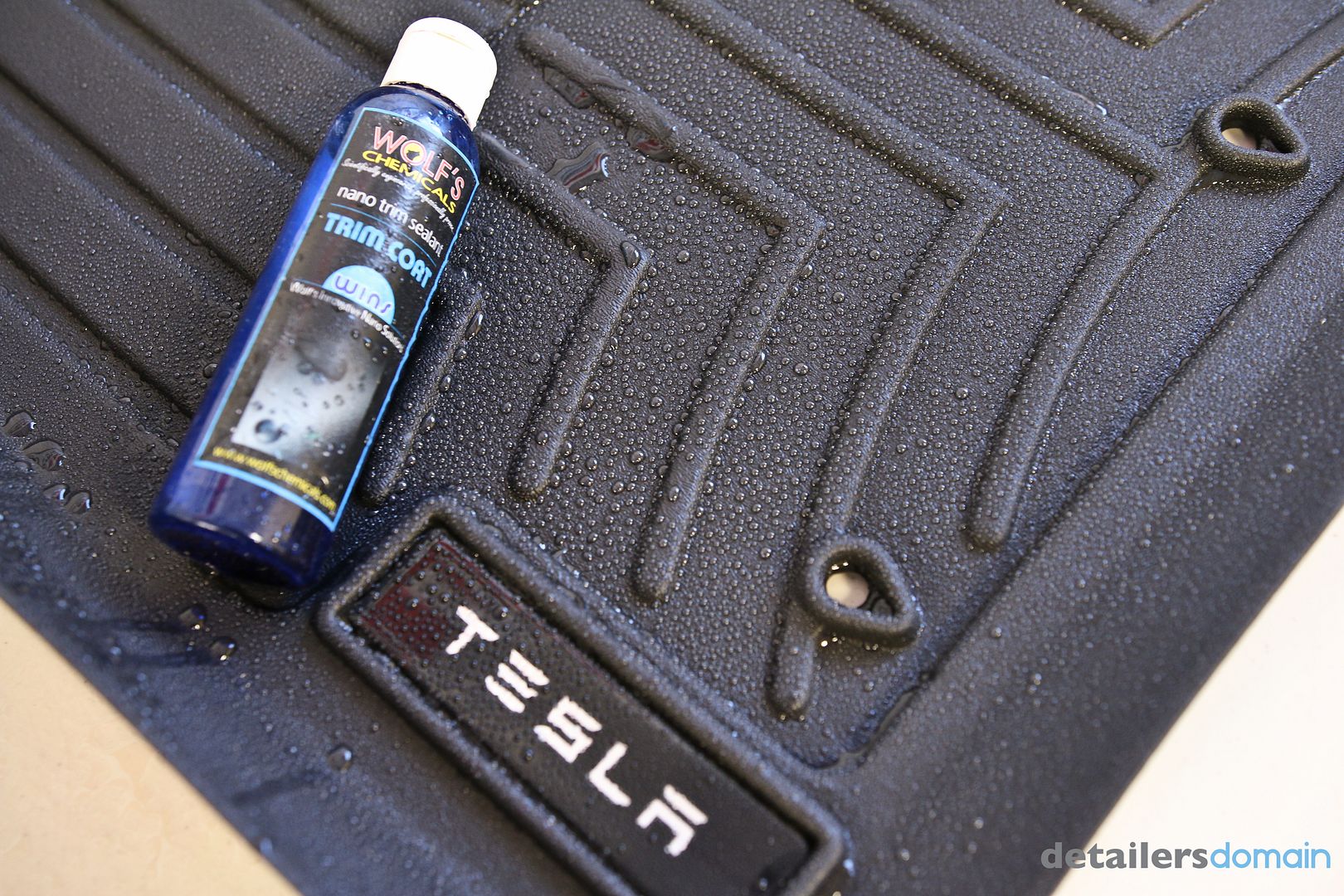 Some nice beading generated and a good indication it was properly applied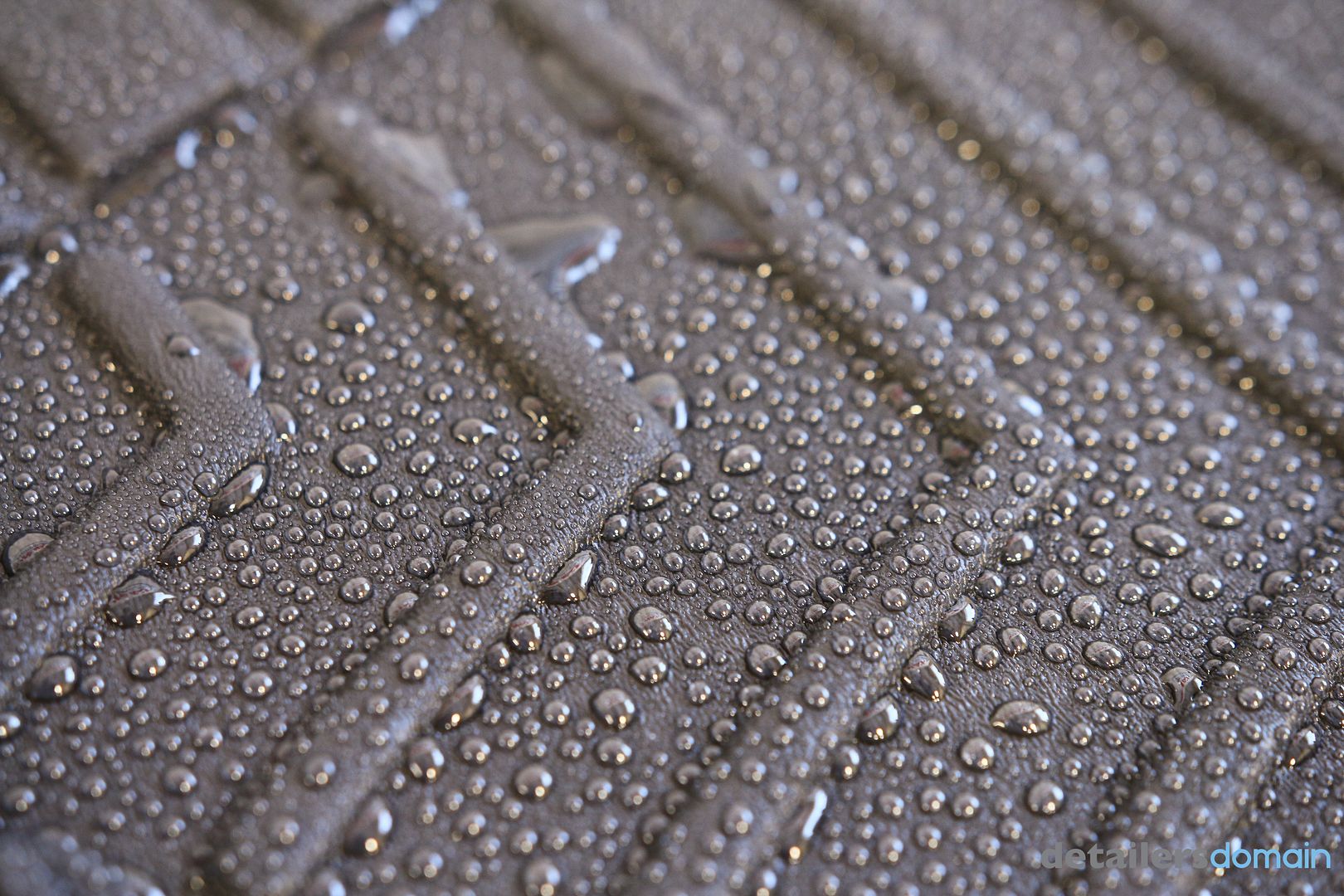 The plastic door sills were protected as well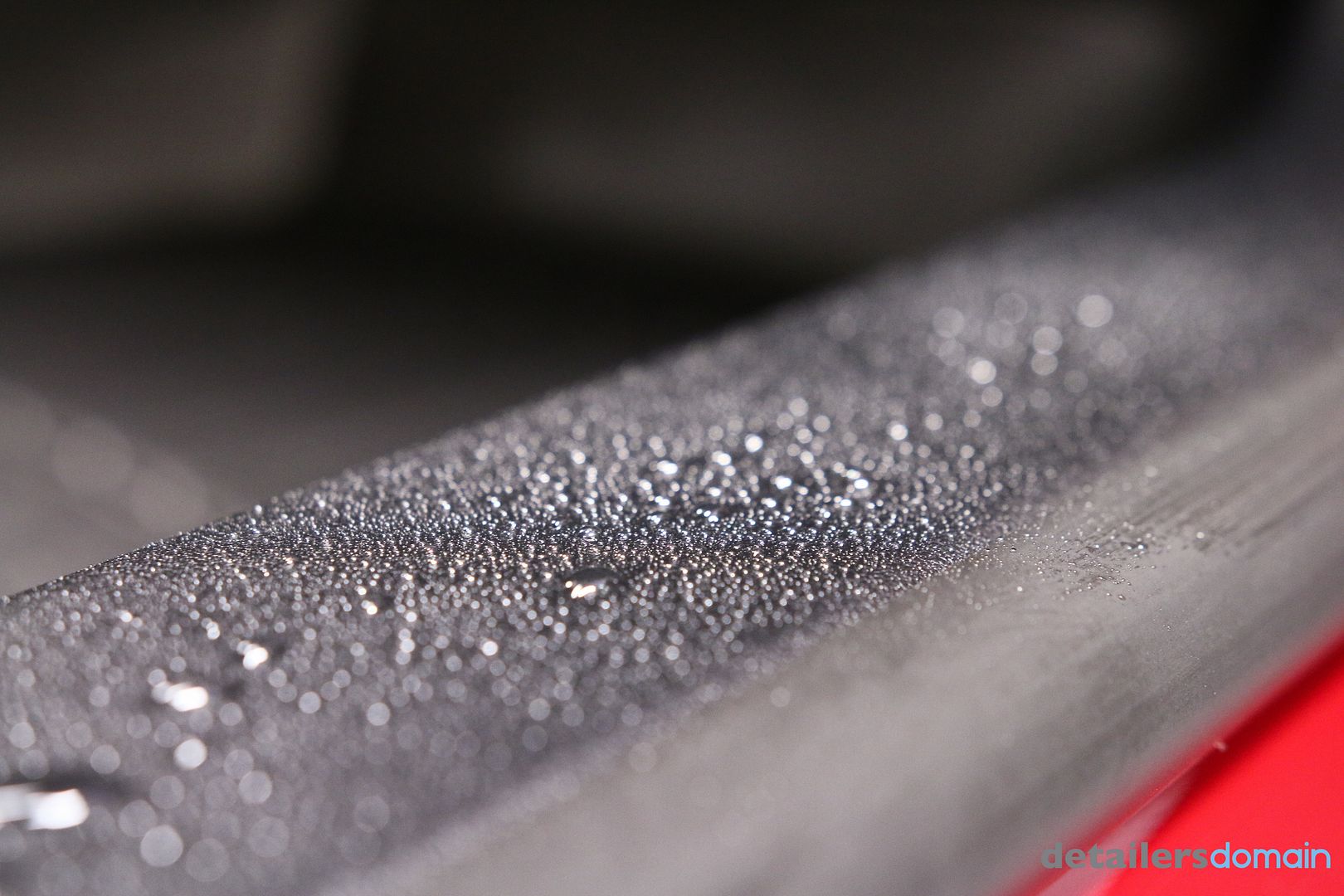 The leather surfaces were vac'd and cleaned

then we applied the Wolf's Chemcials Nano Leather Sealant, you can clearly see which side was coated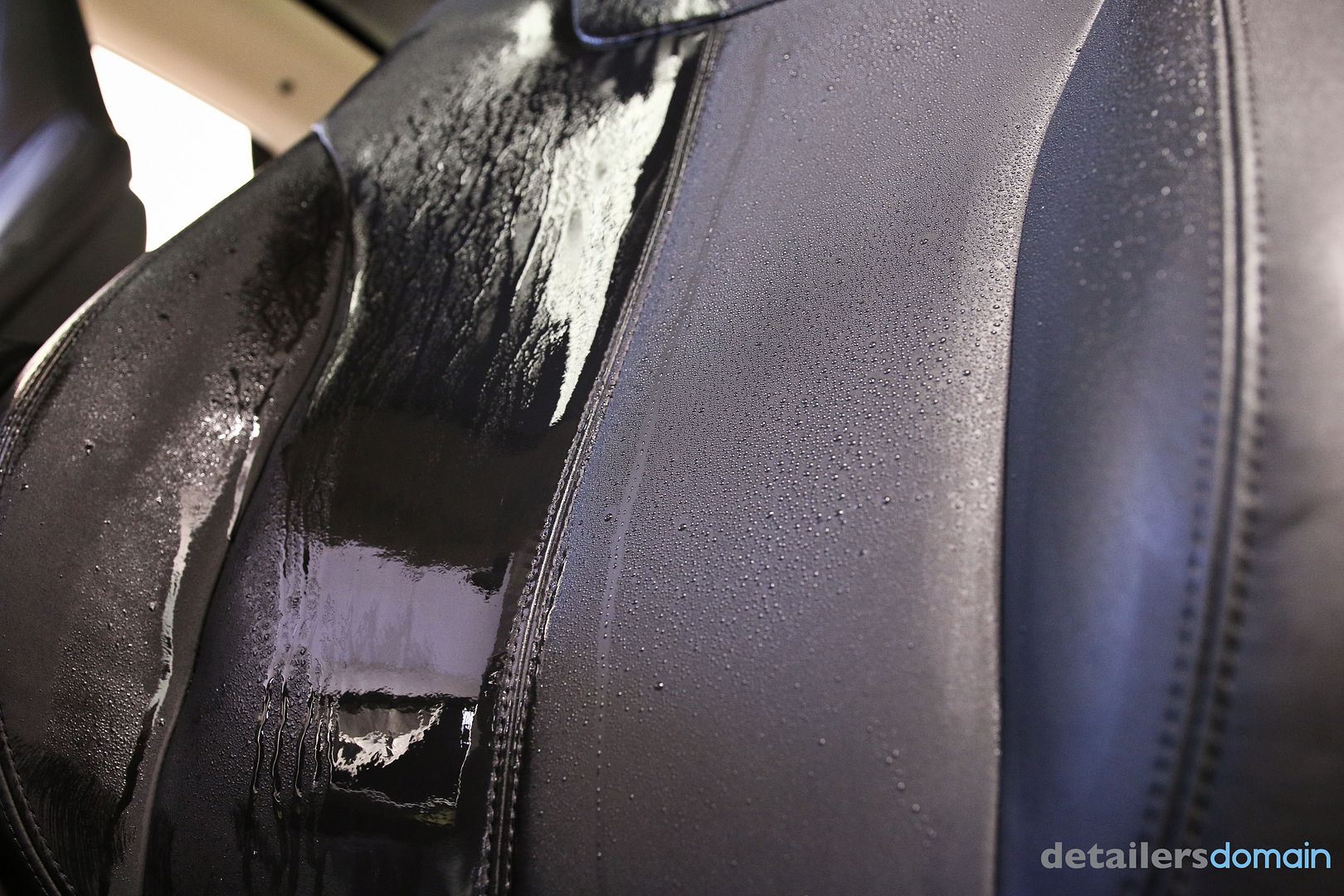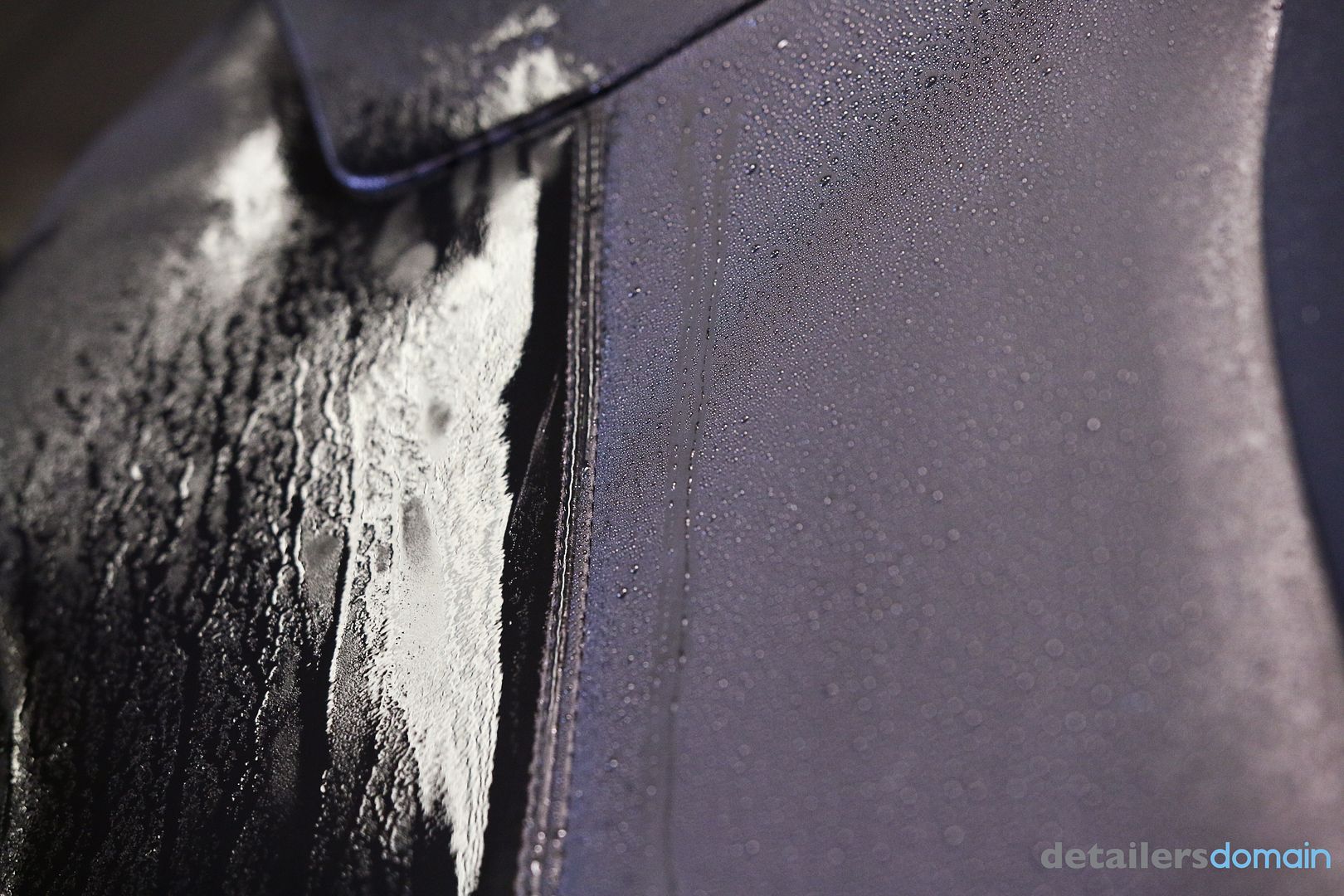 After shots of the interior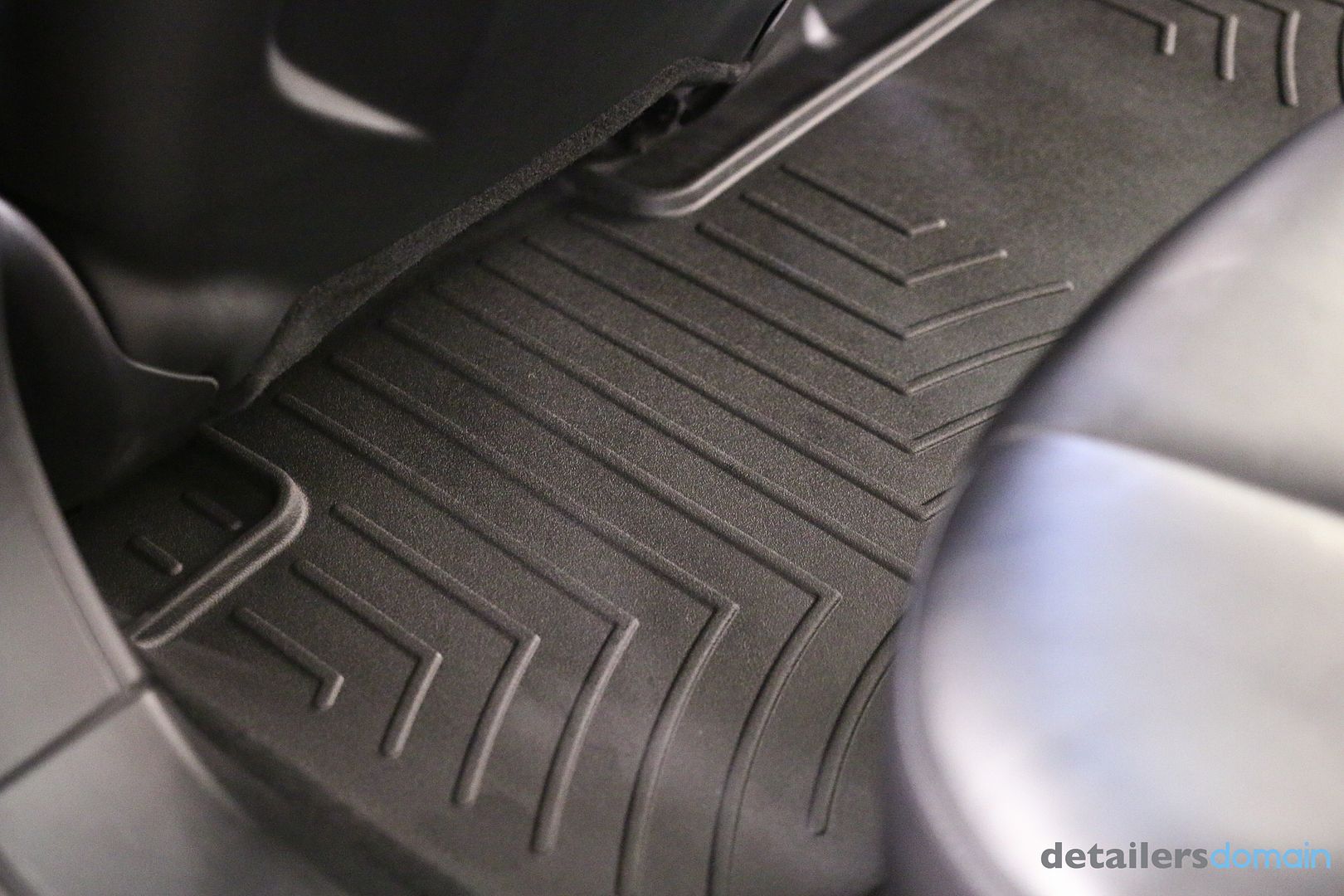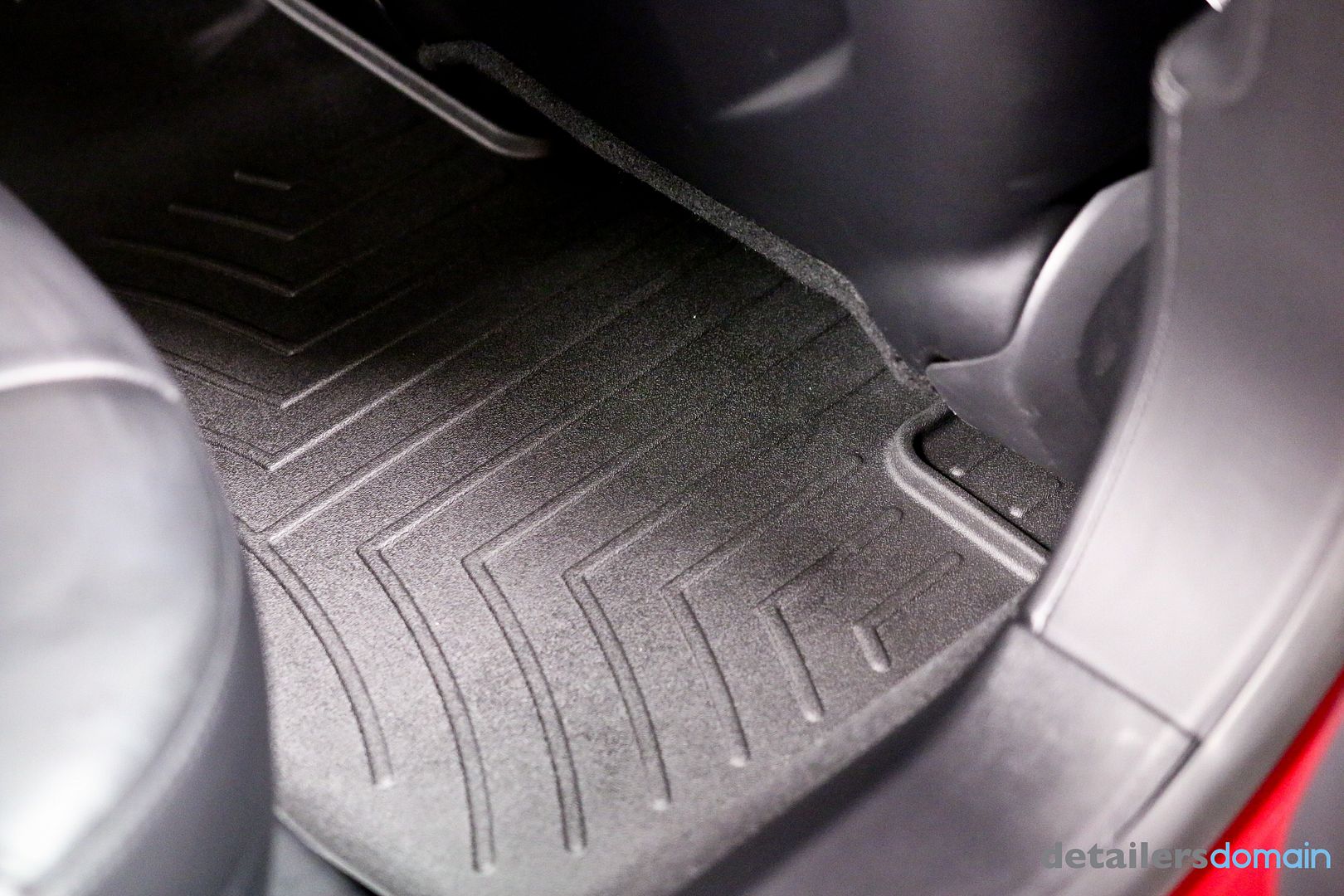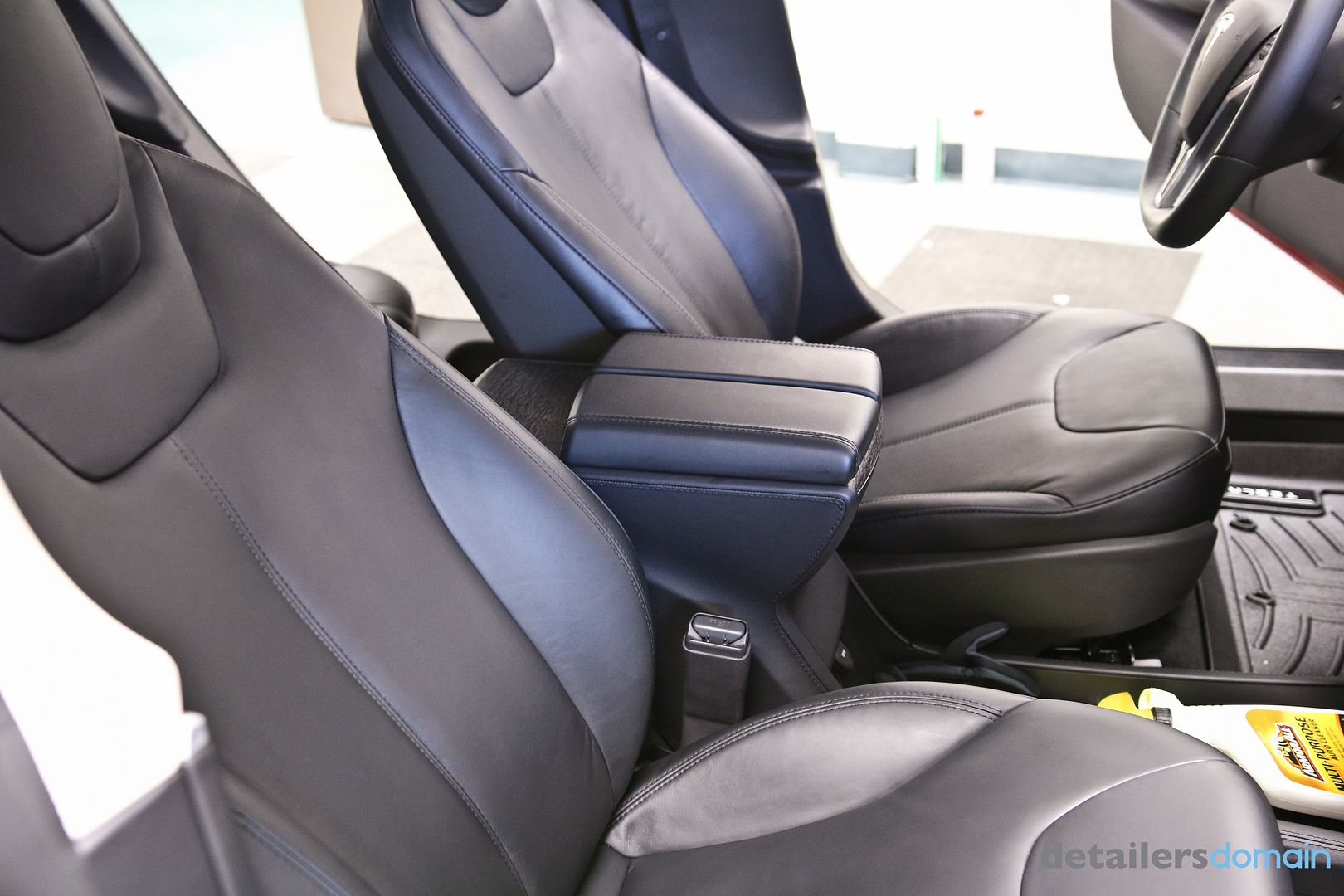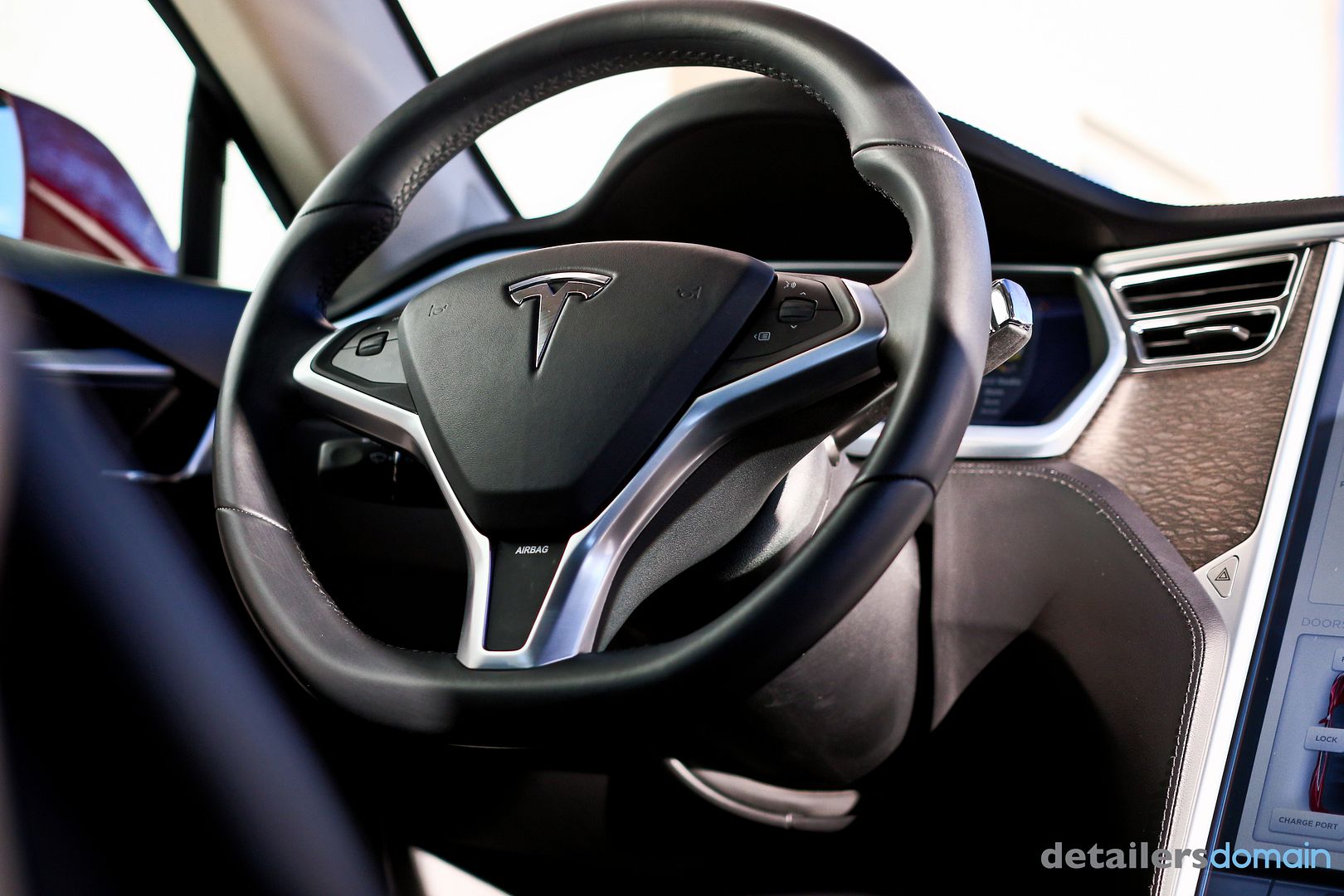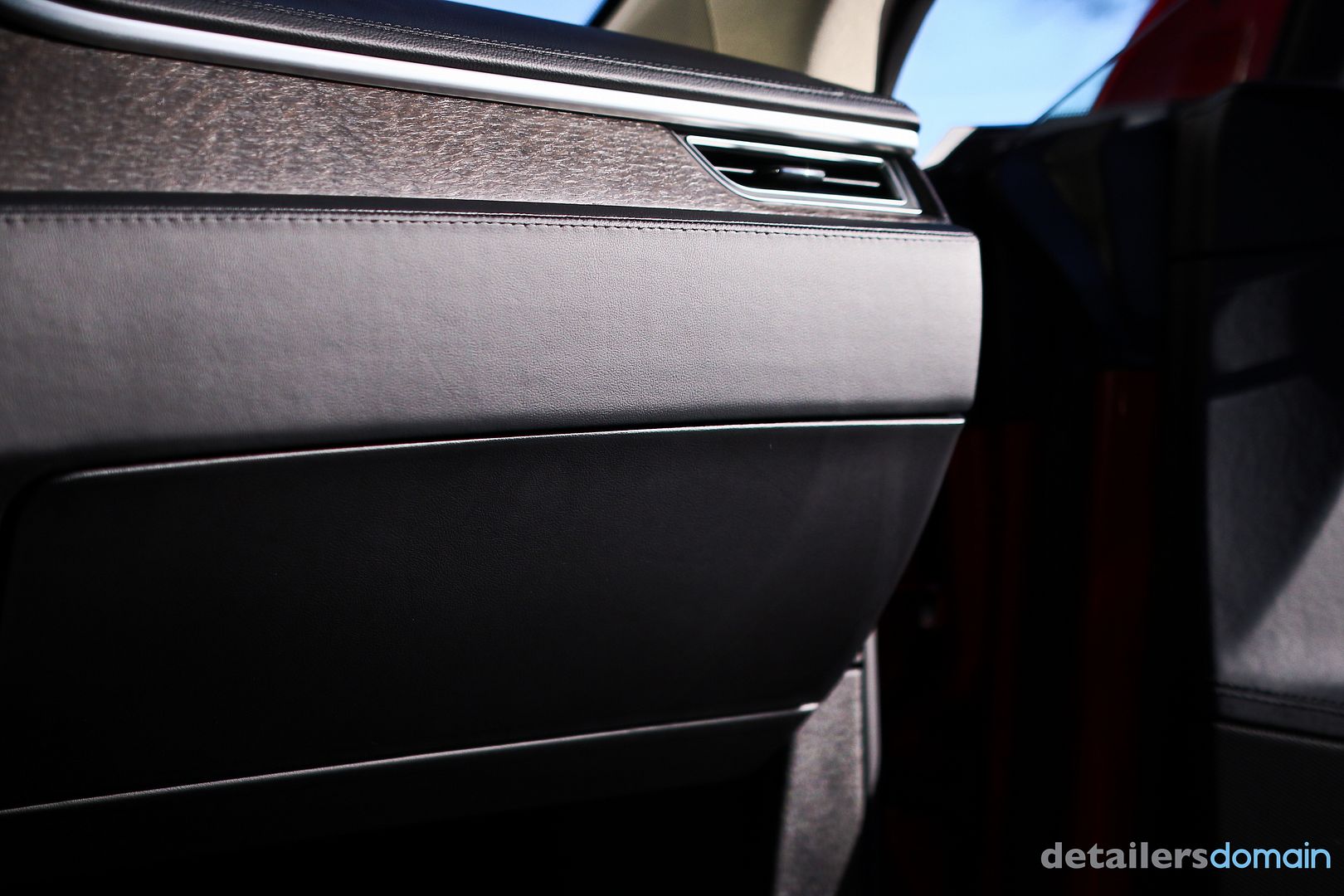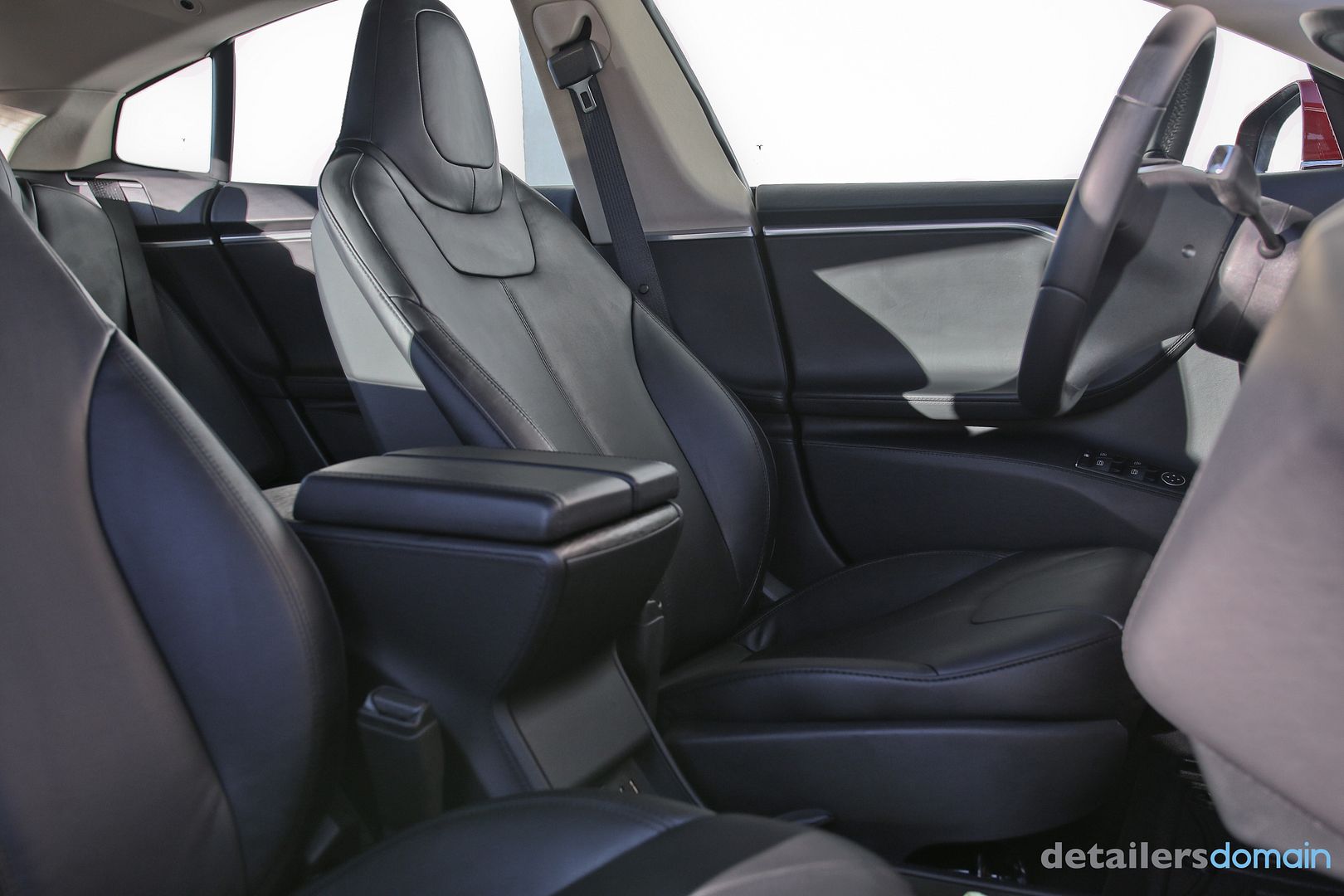 Exterior Before
The car didn't look too bad……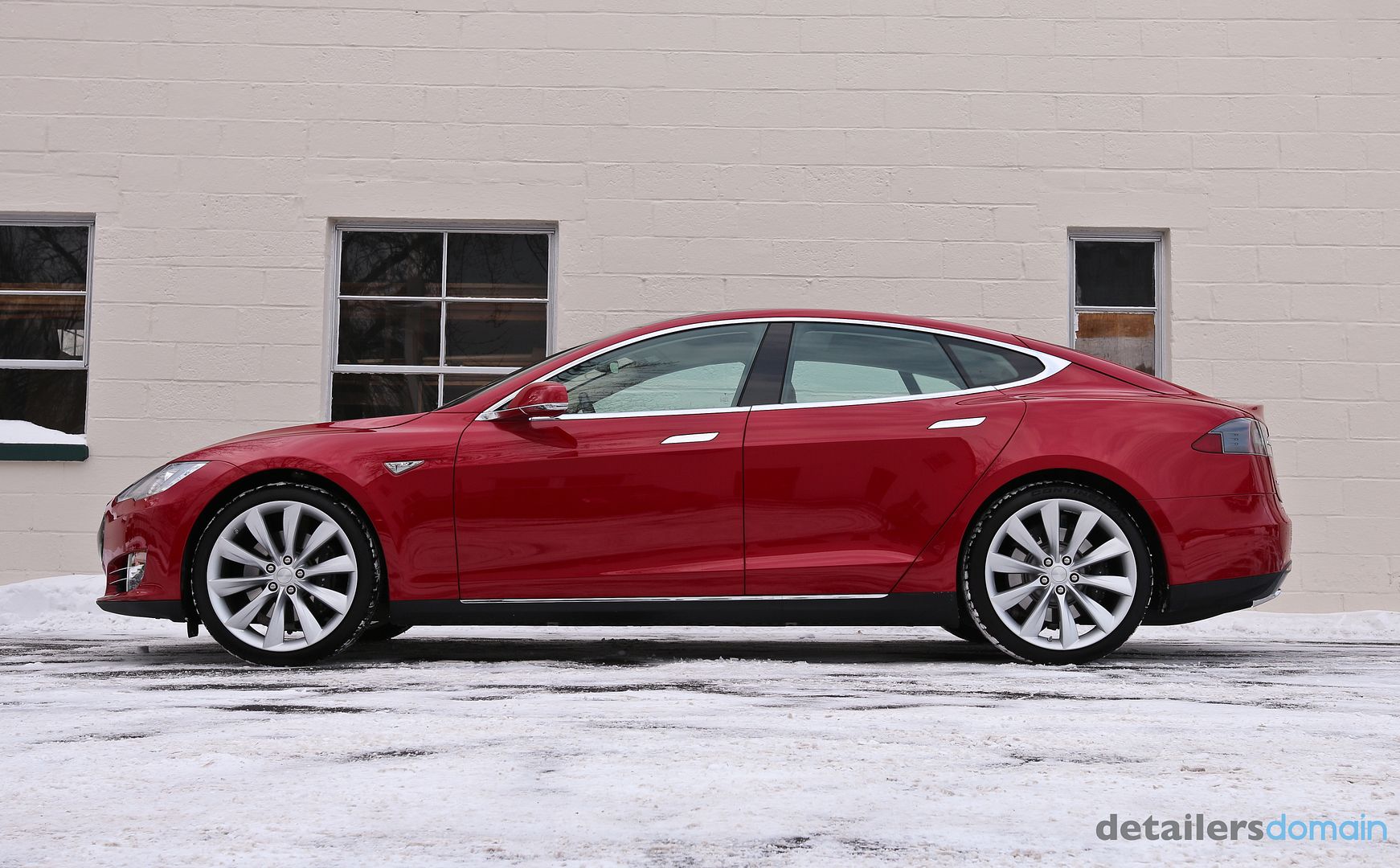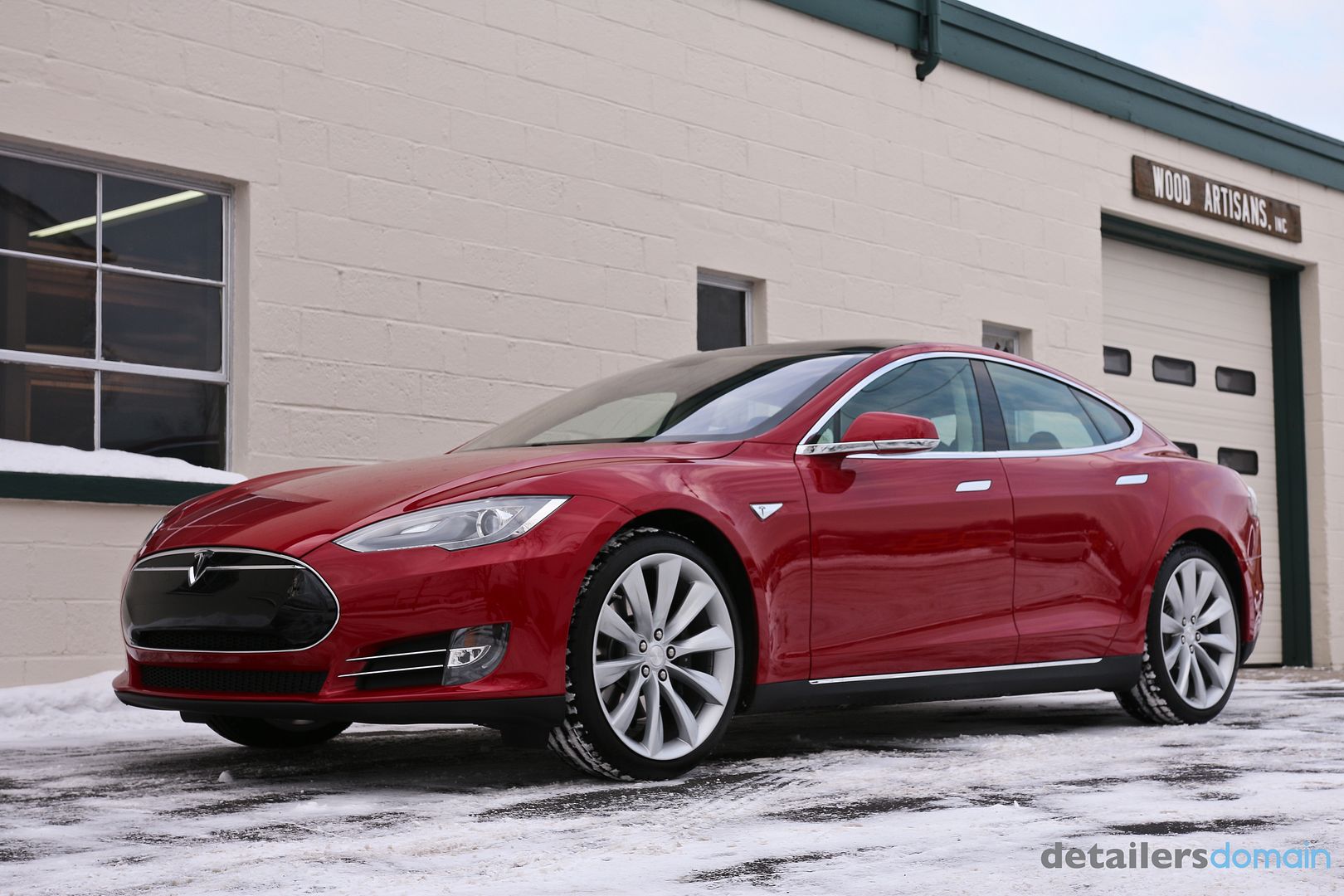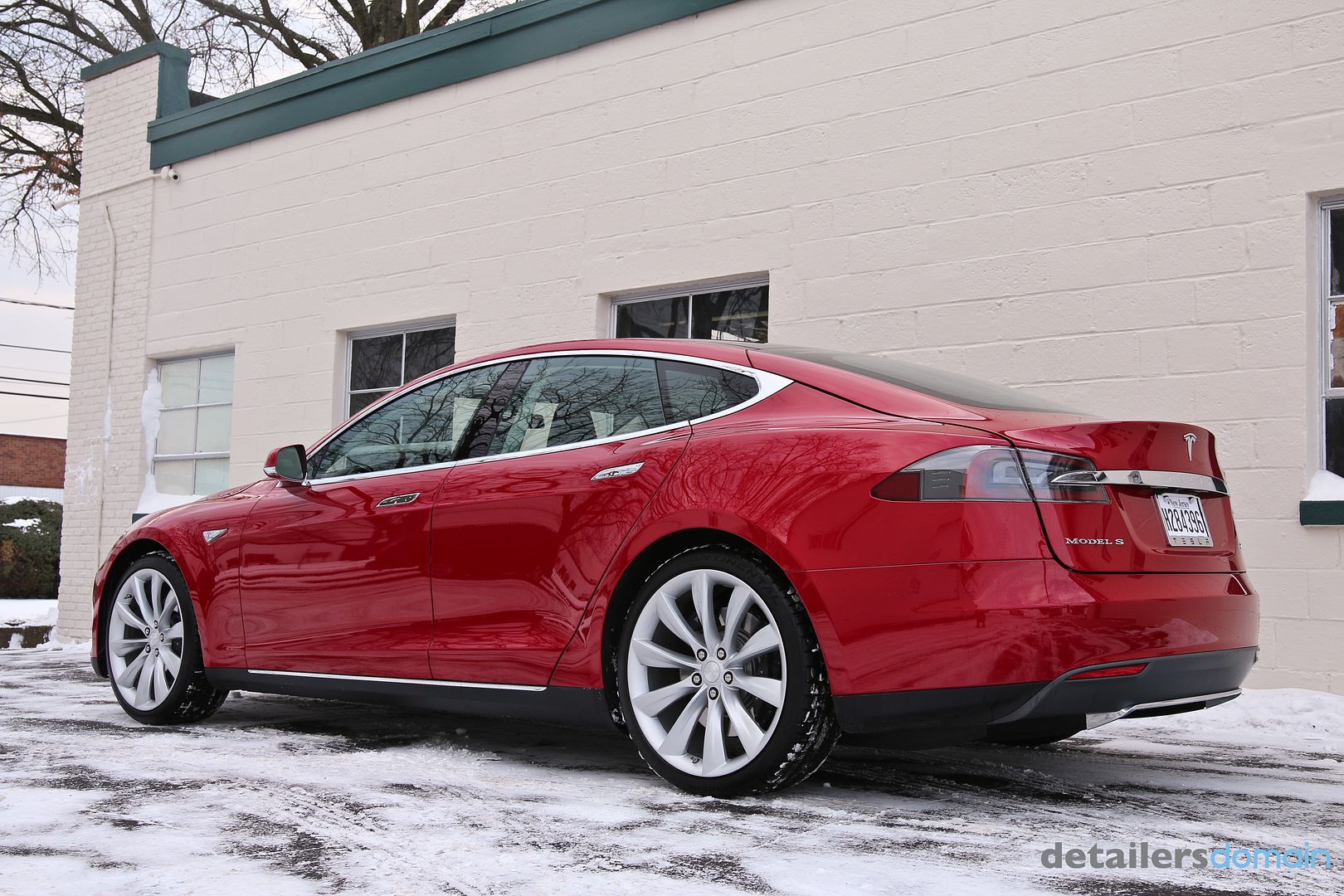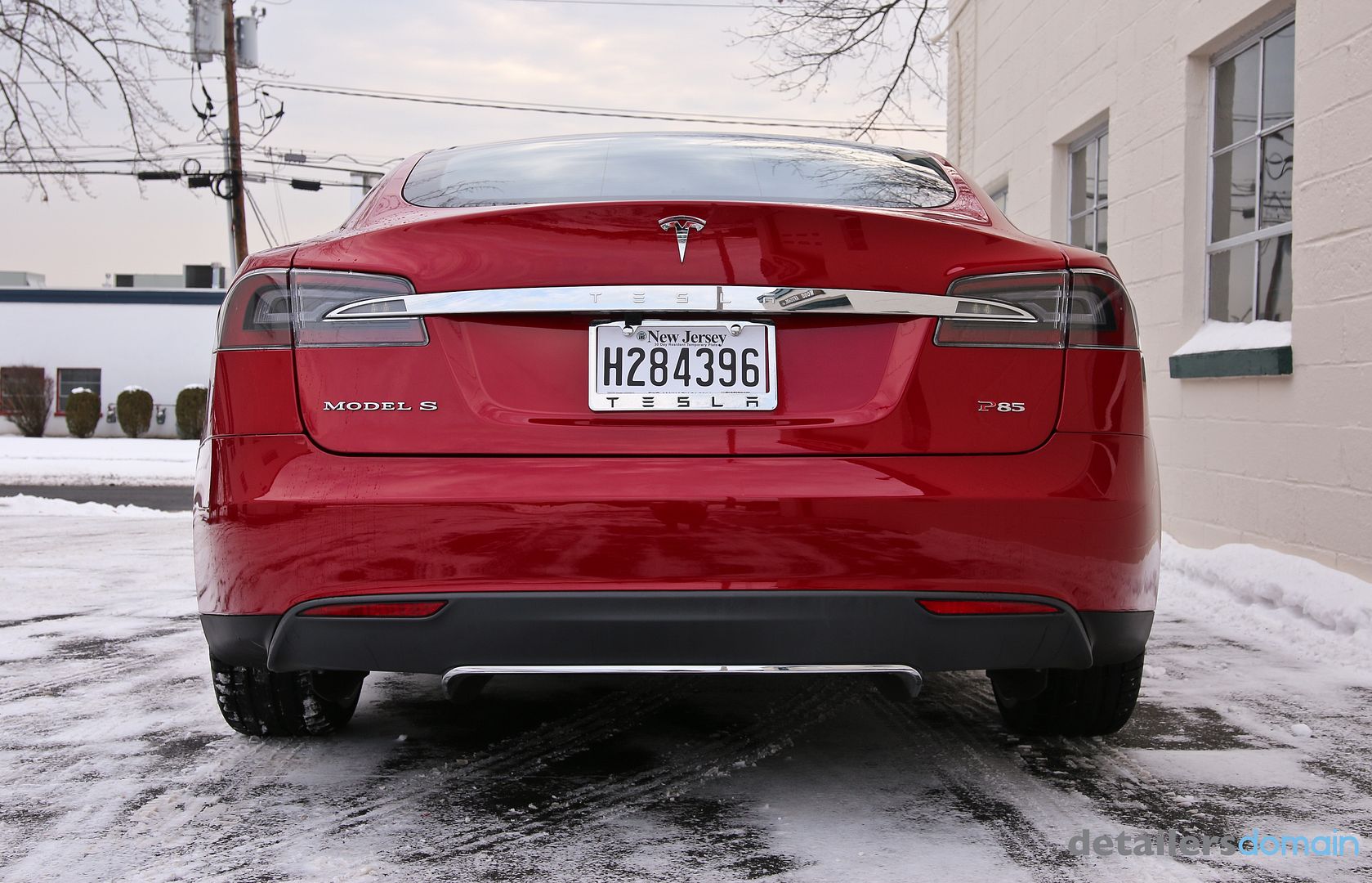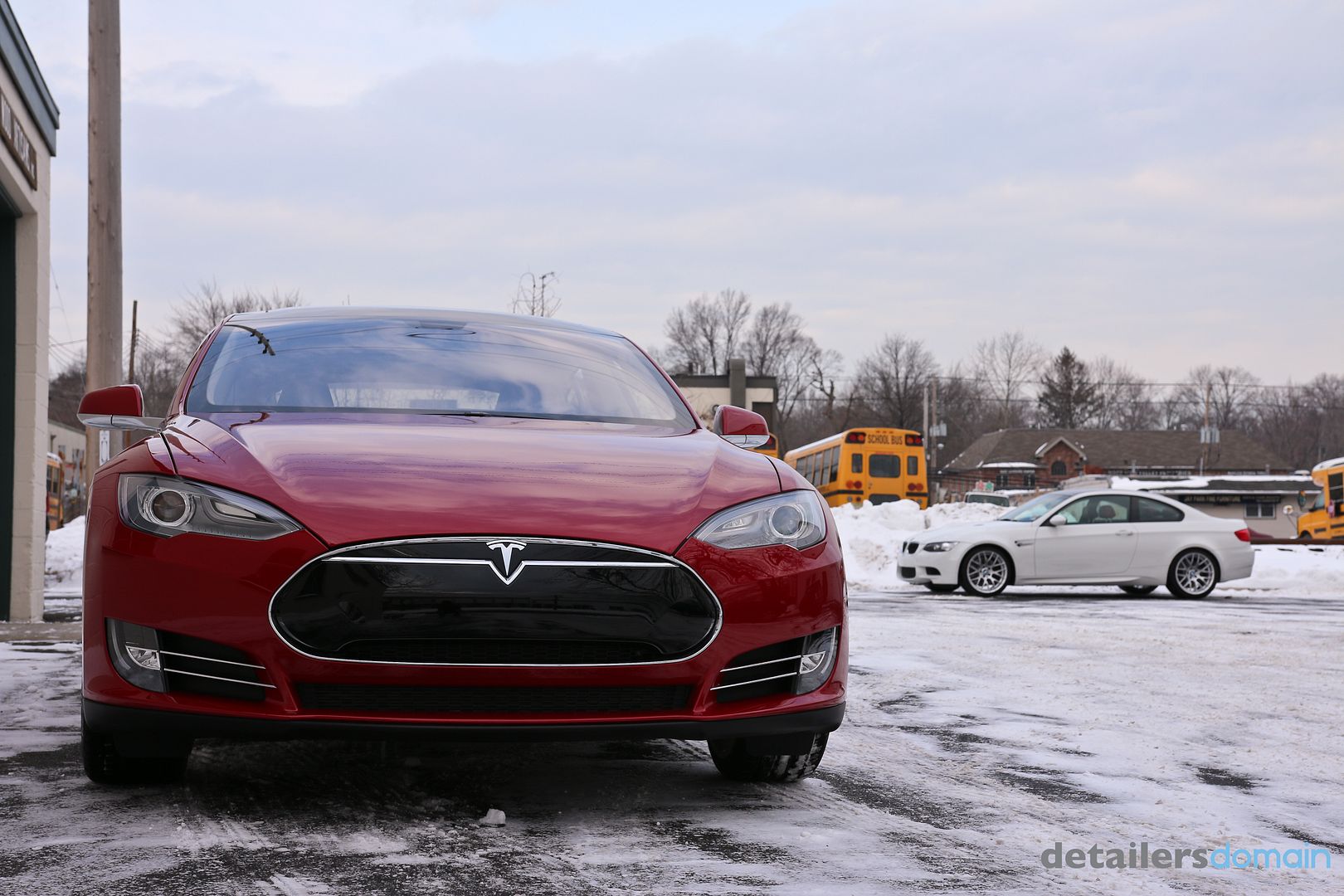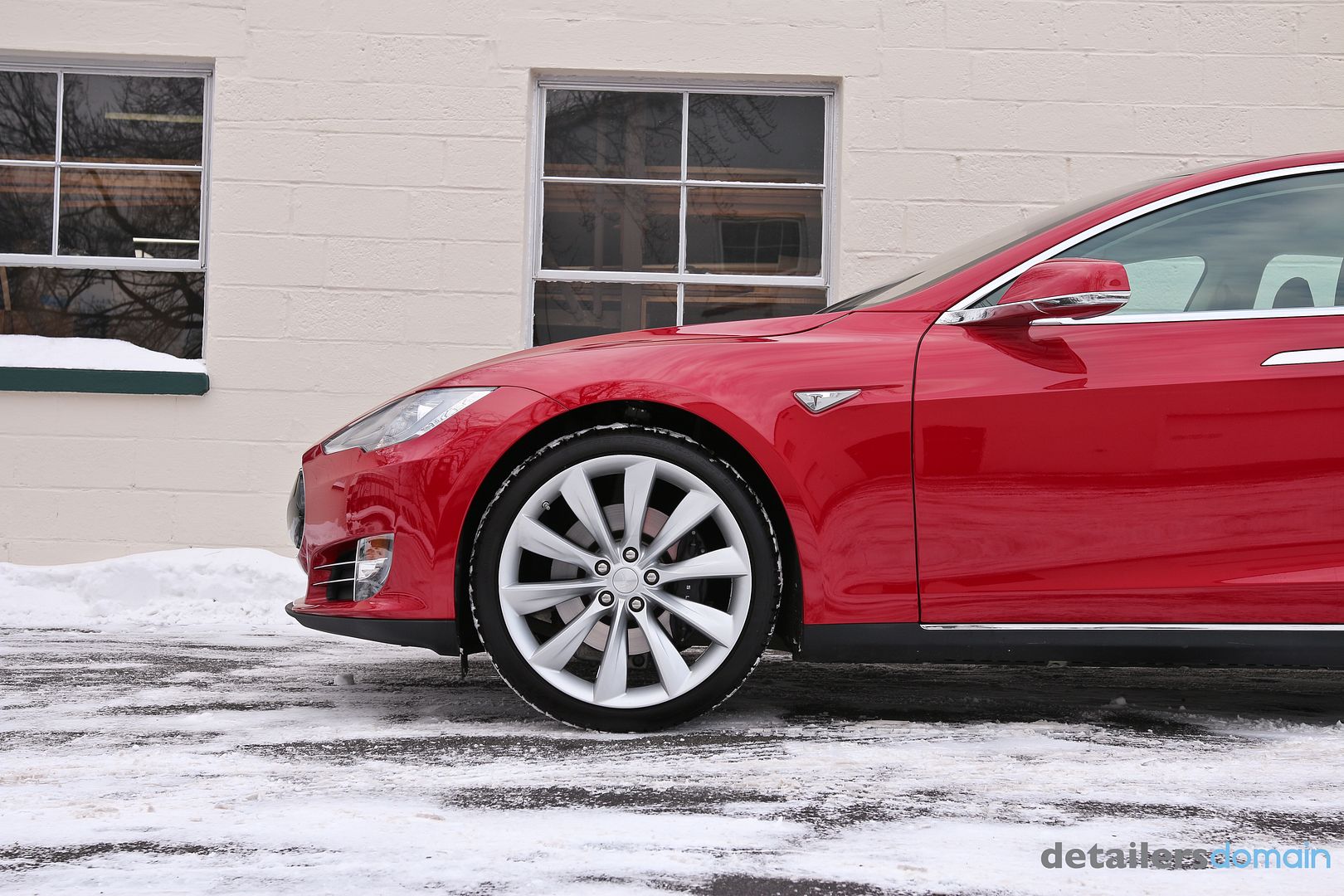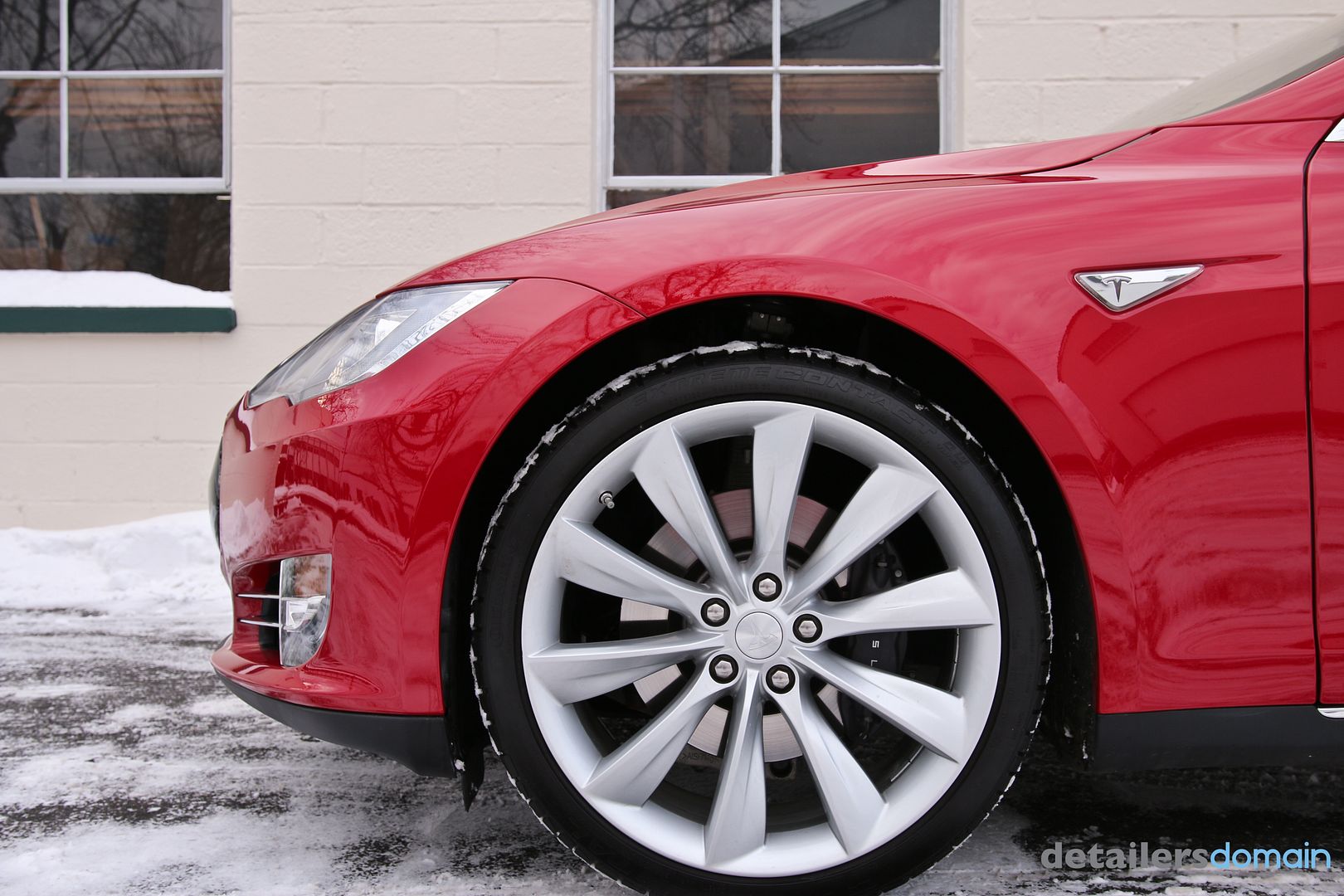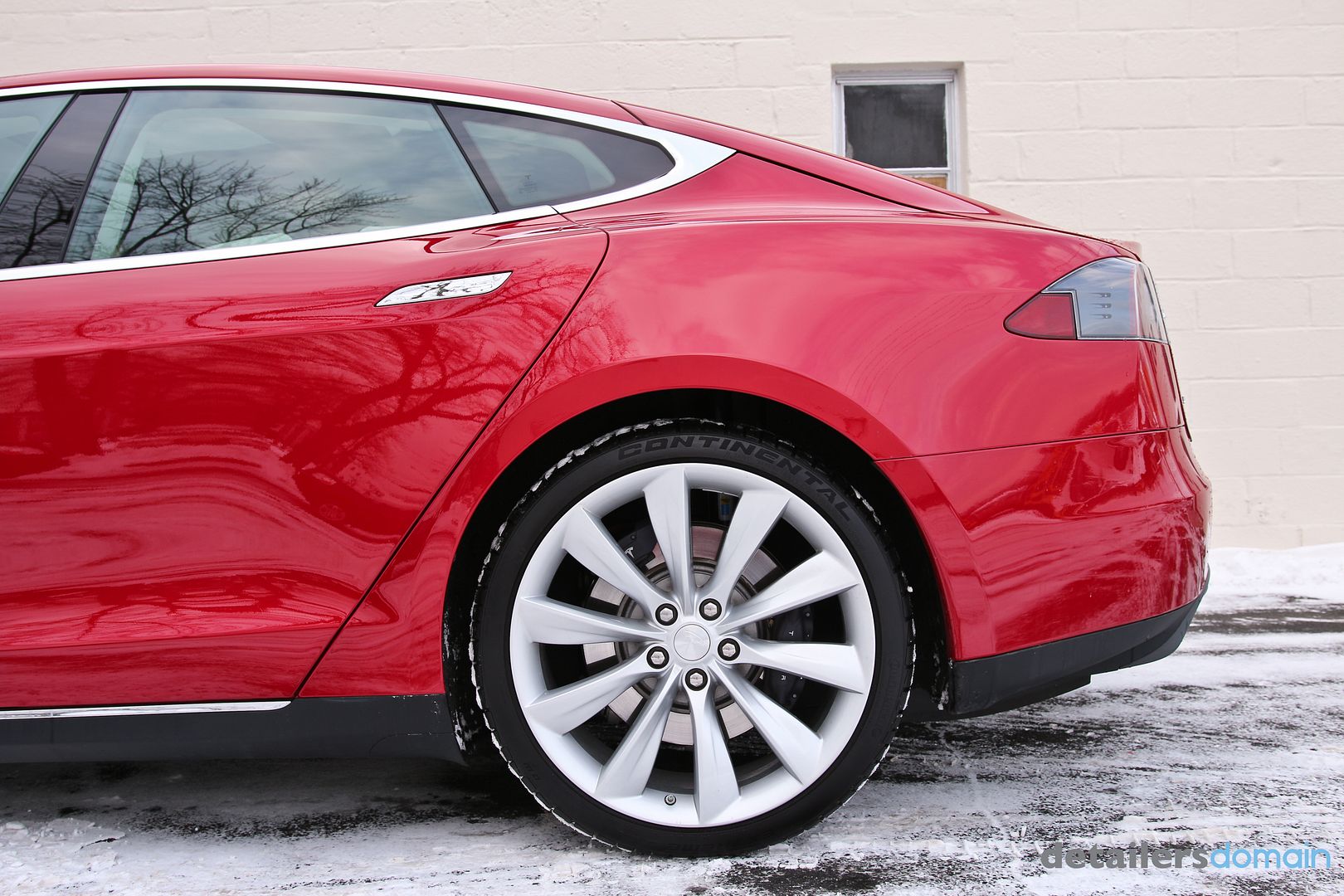 Prep -
Optimum No Rinse – Lots of it

Various brushes used for the wheels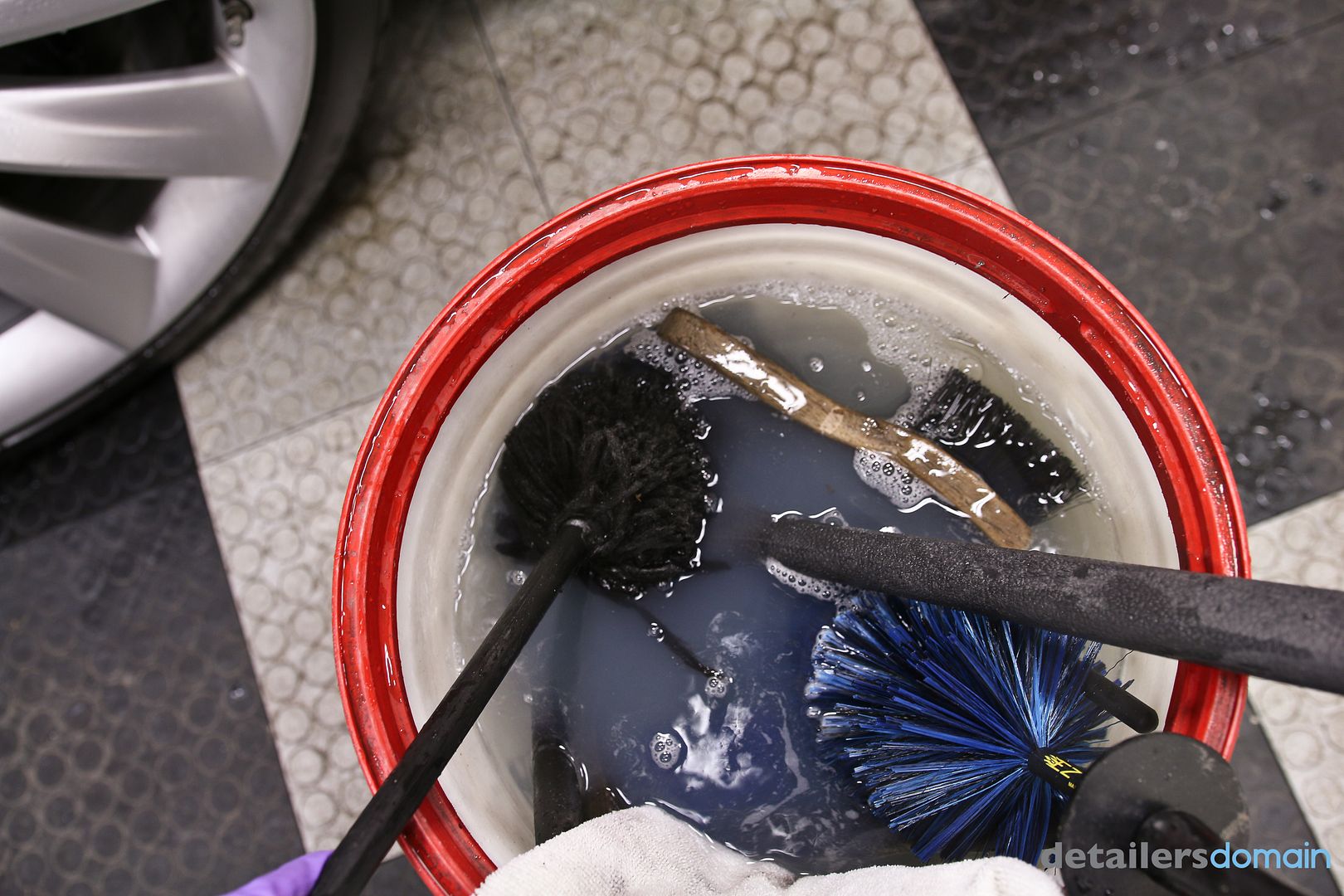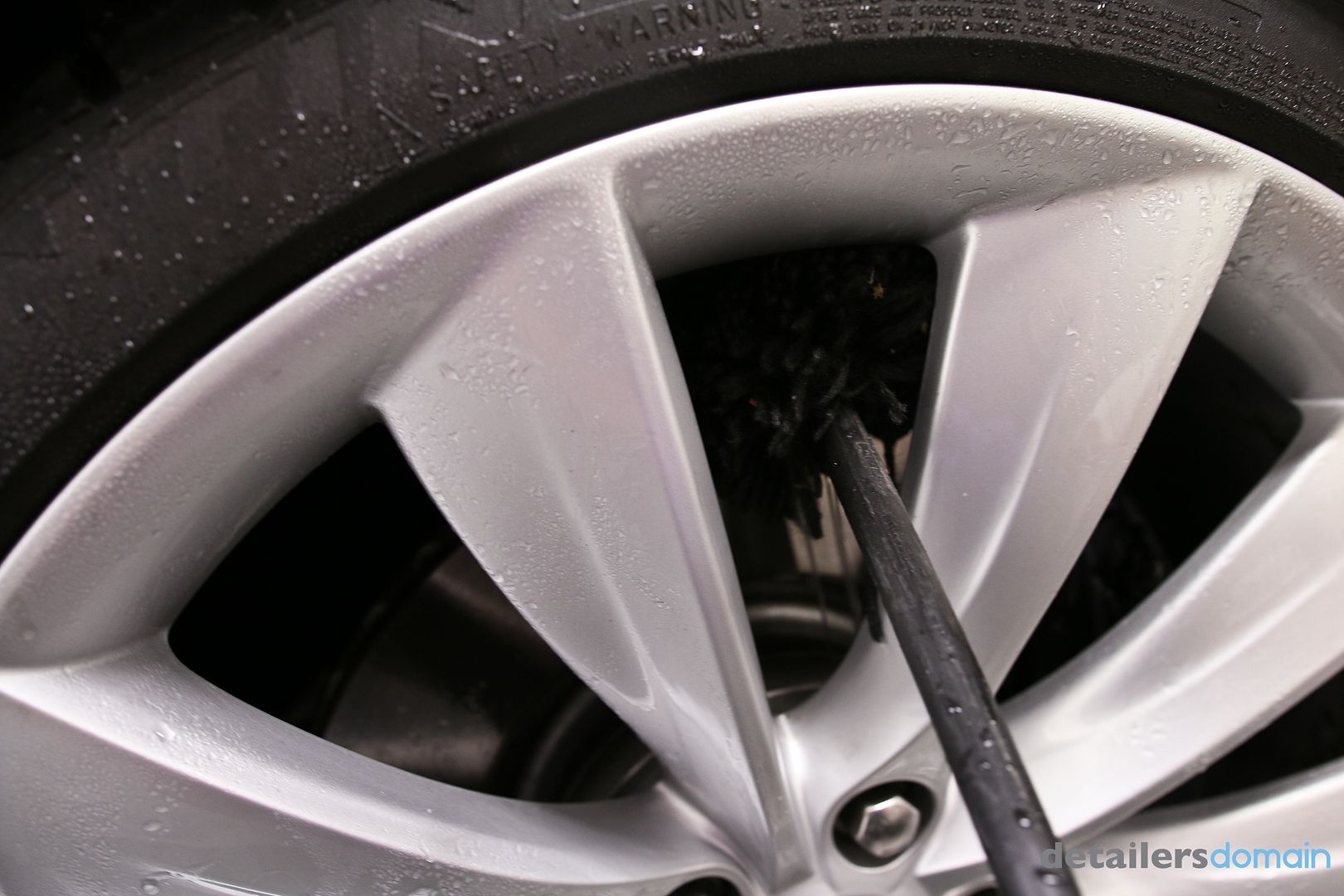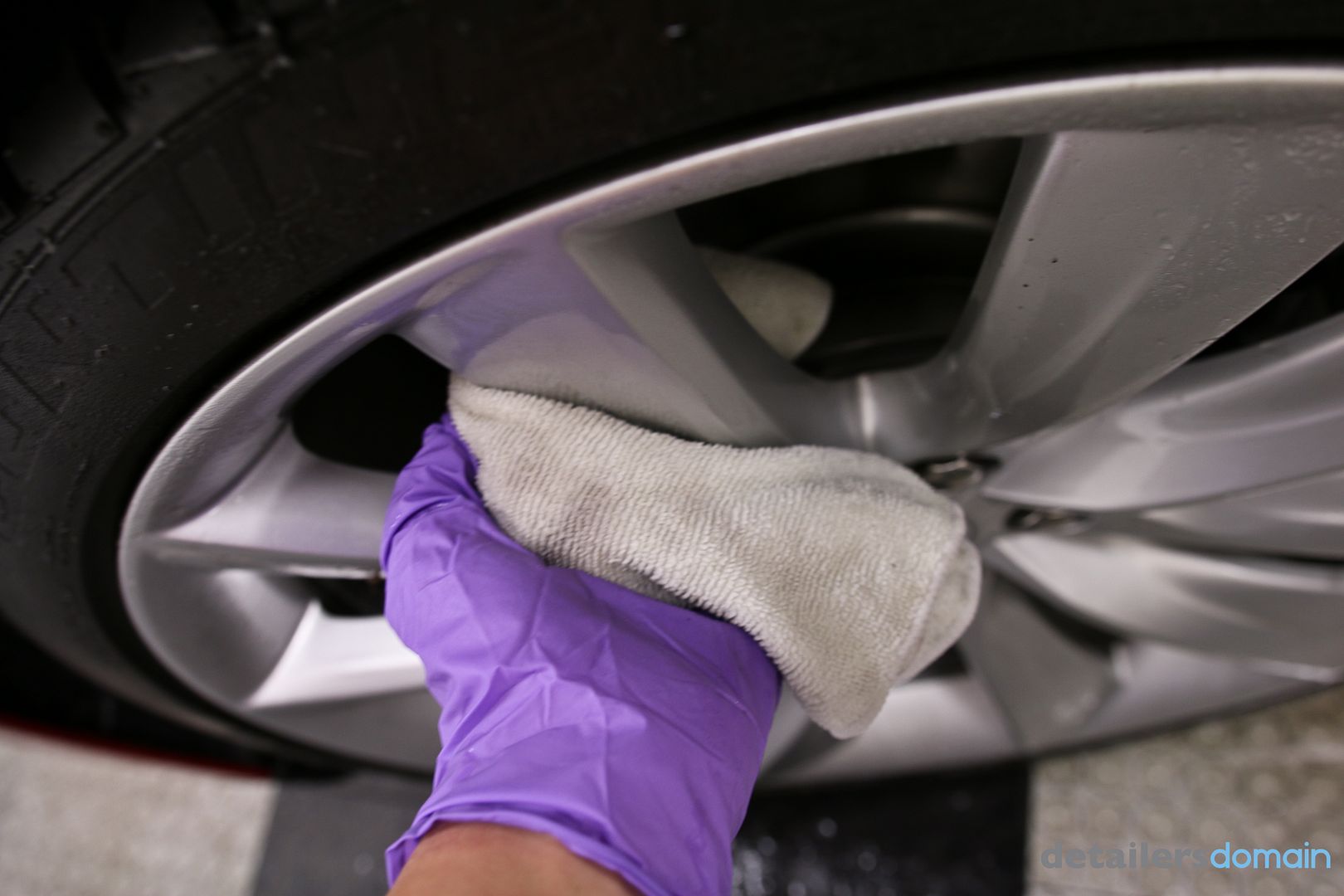 Not much to clean up but now clean and ready to Opti Coat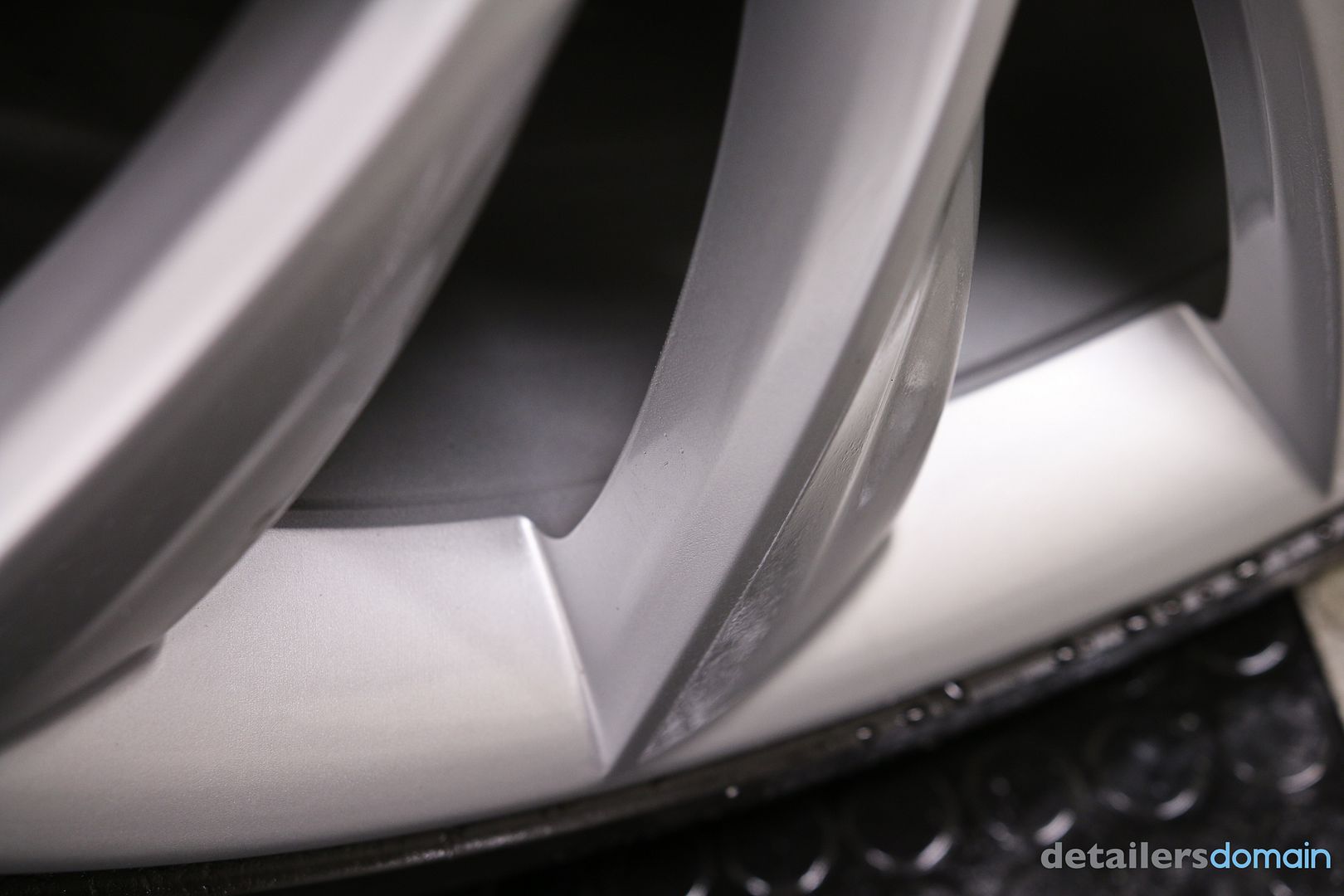 New tire tend to have gunk on them.

We removed it with Stoners Tarminator and Auto Finesse Obiltarate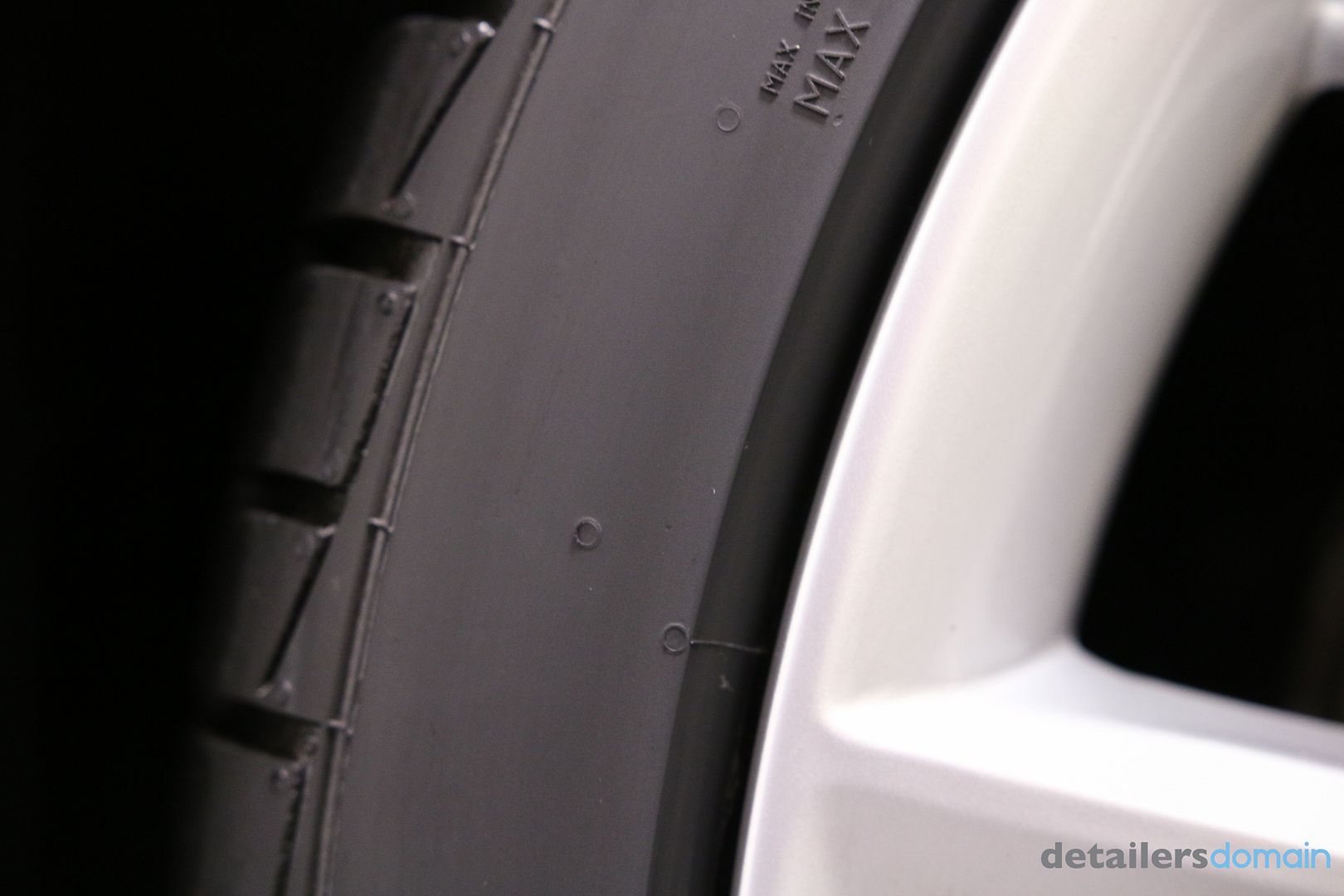 More ONR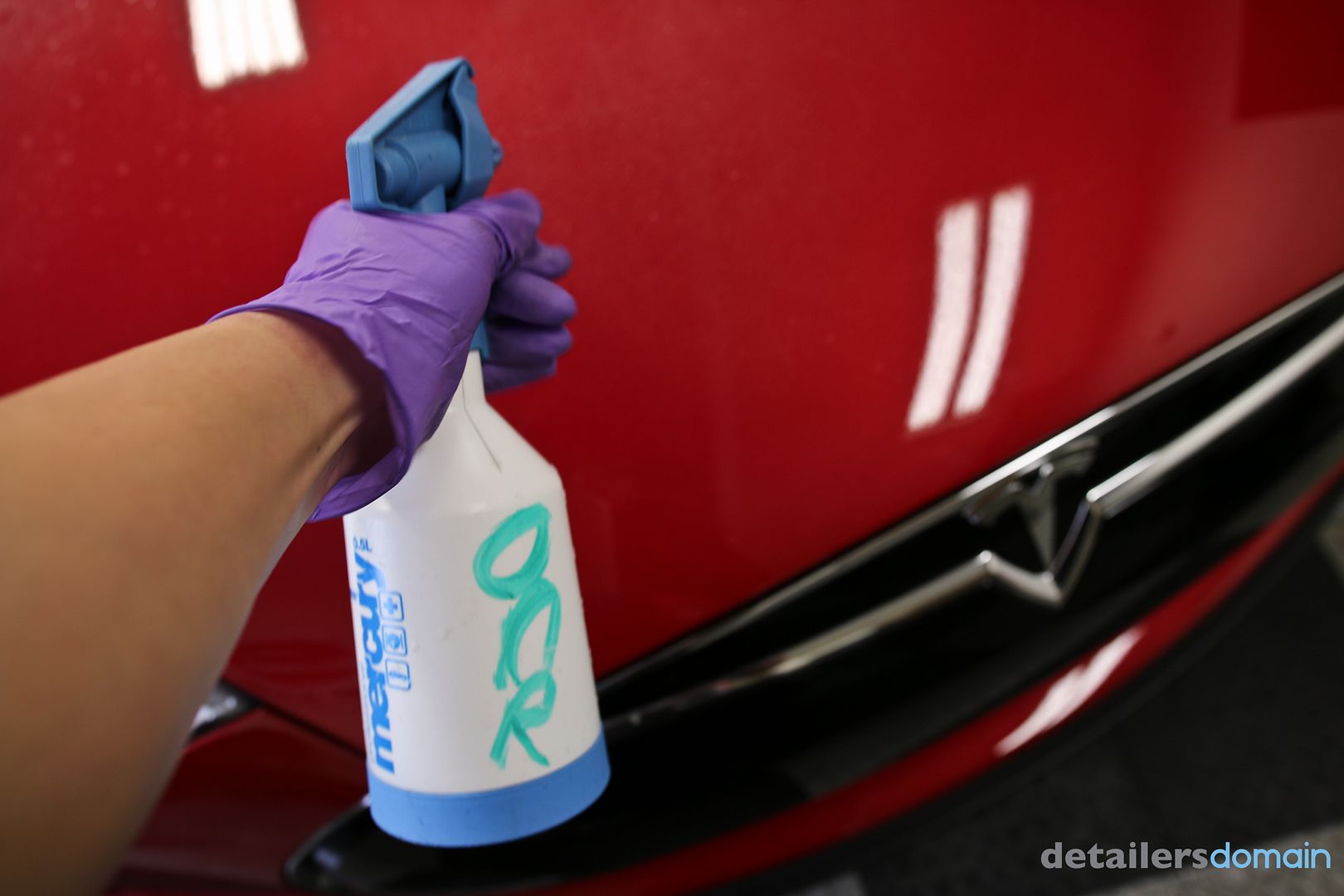 We use the Uber Sponge dedicated to ONR washes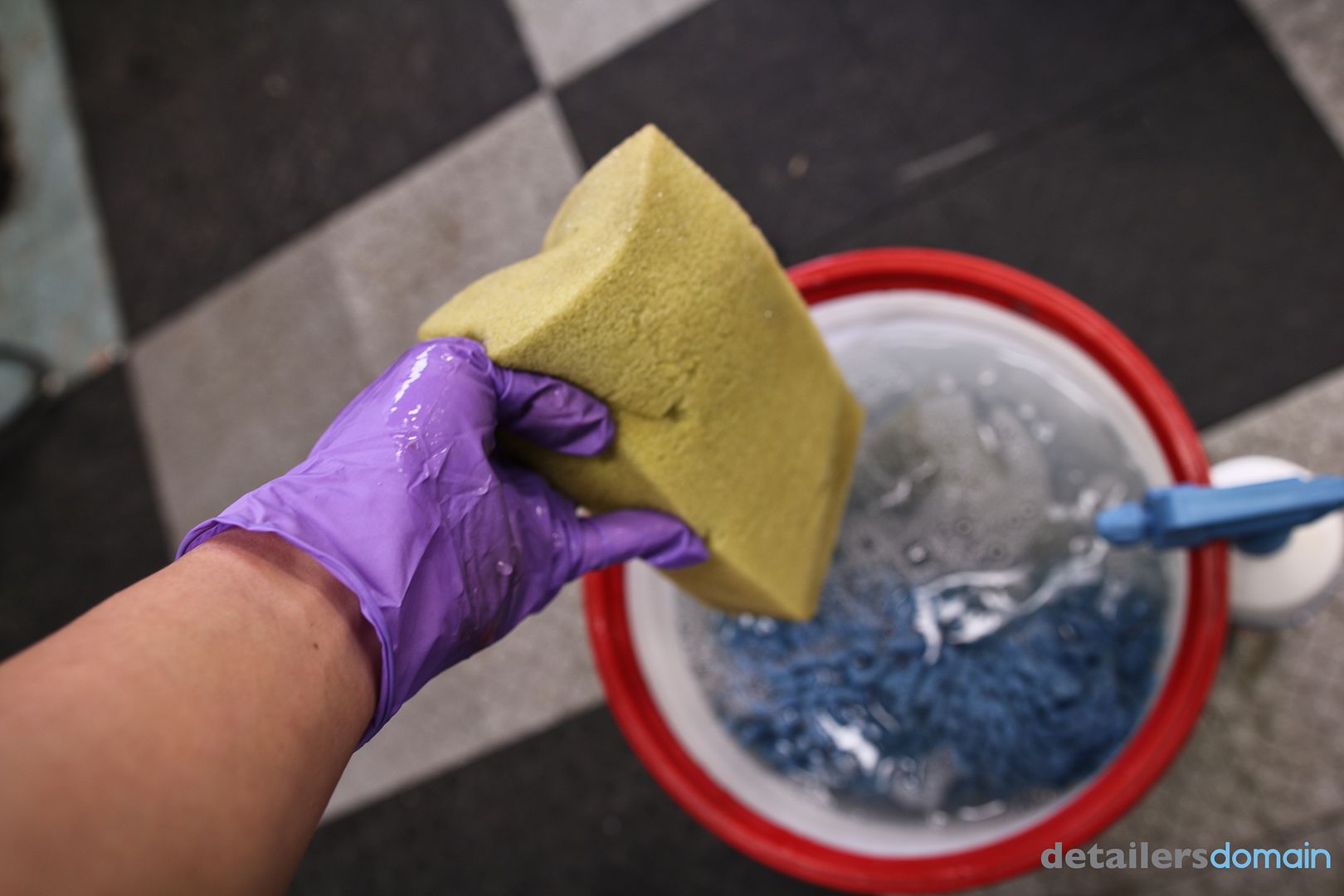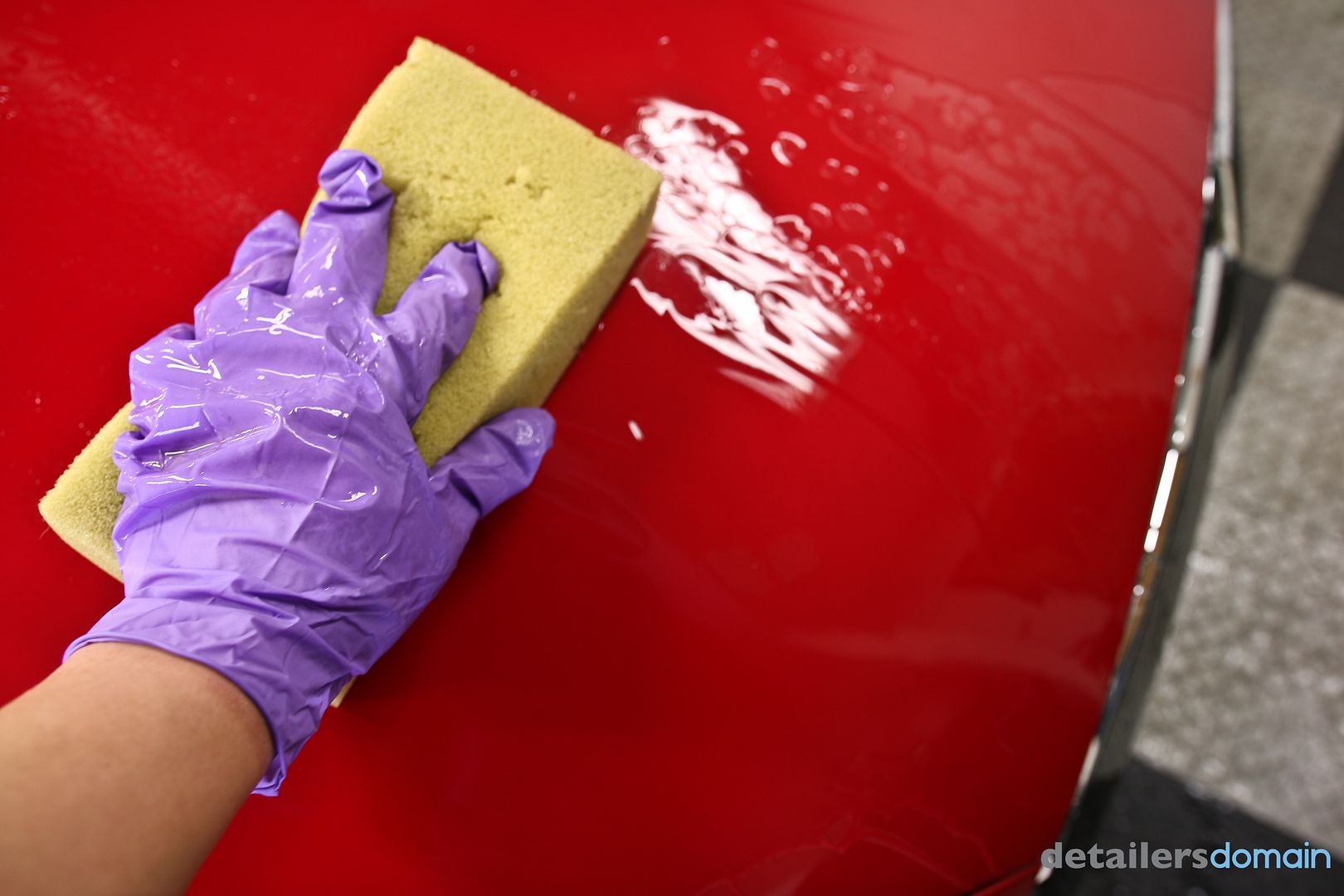 Steam cleaning to remove stubborn salt and grime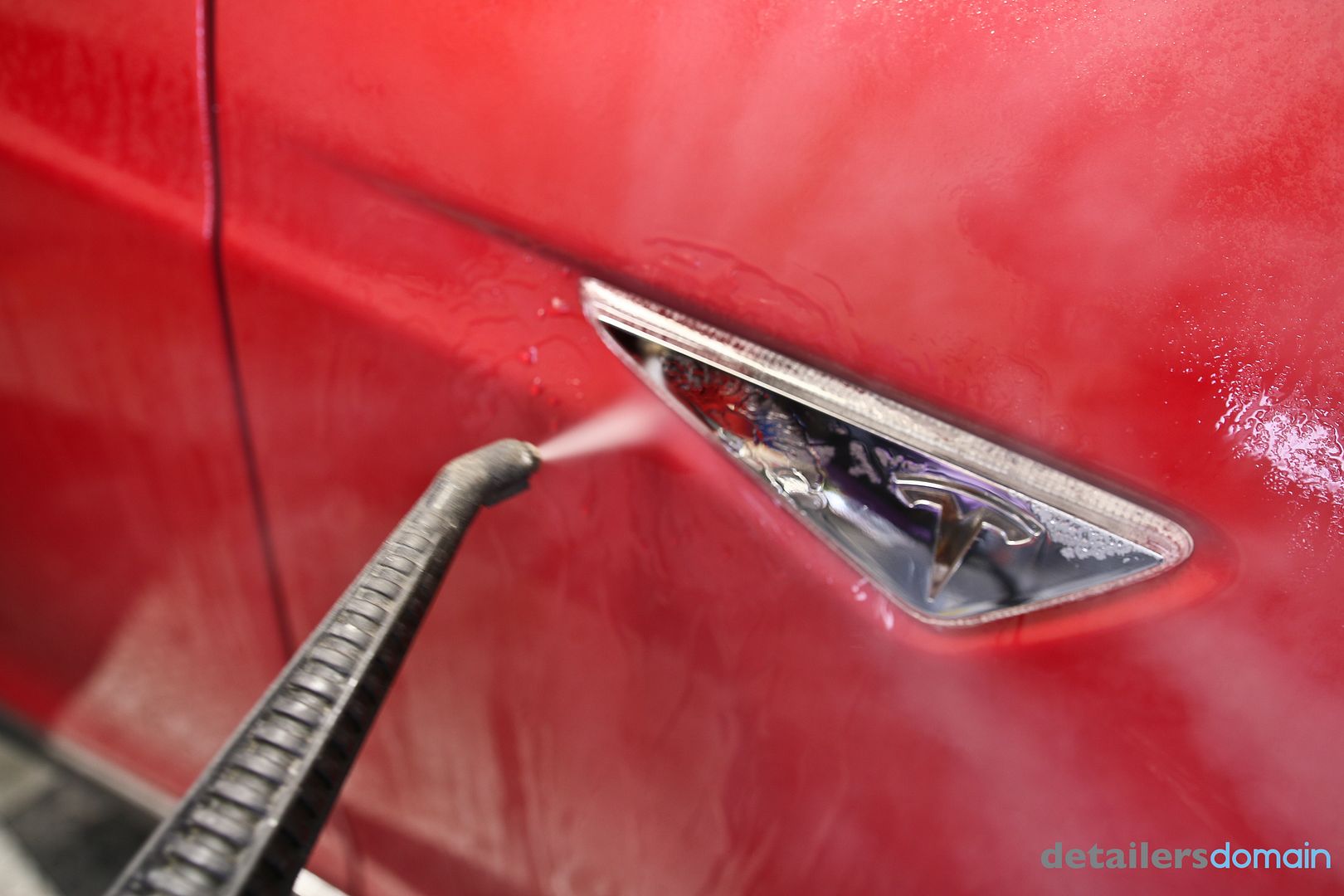 So you remember the before shots didn't look to bad, here is the car all cleaned up – light scratches through out, water spots, swirls, imperfections.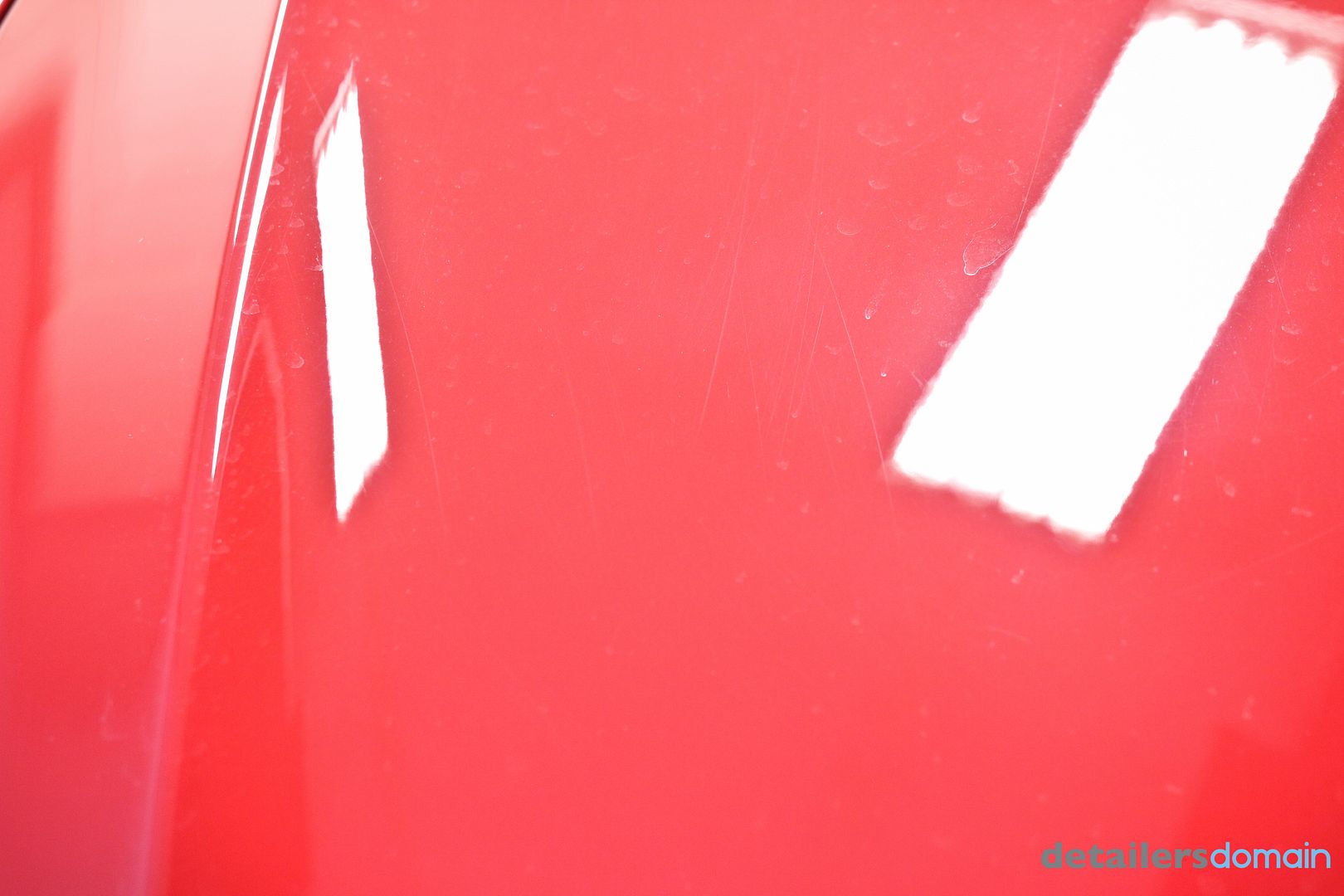 After Menzerna FG400 and Sonax 4/6 we were able to remove the defects.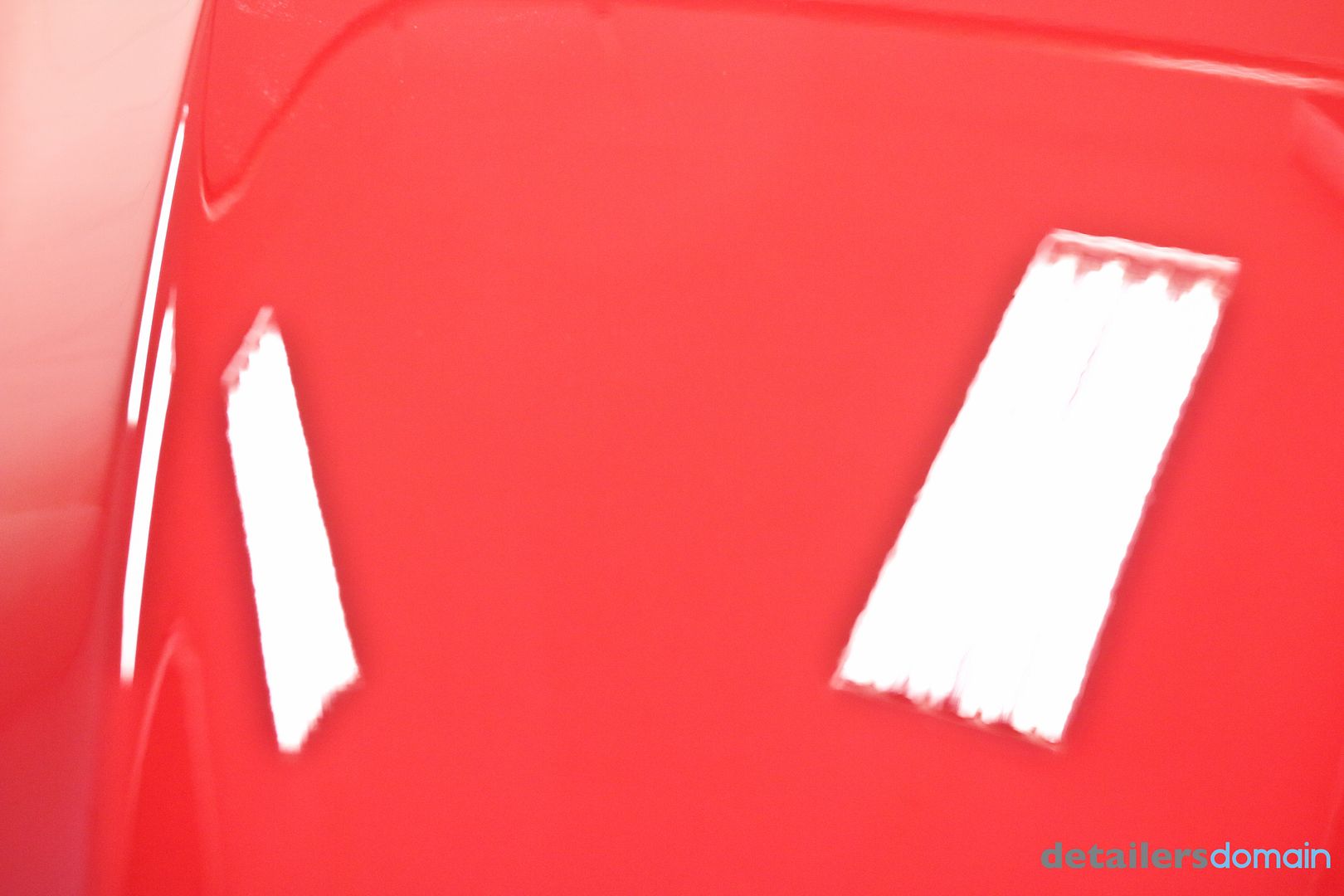 More of the same imperfections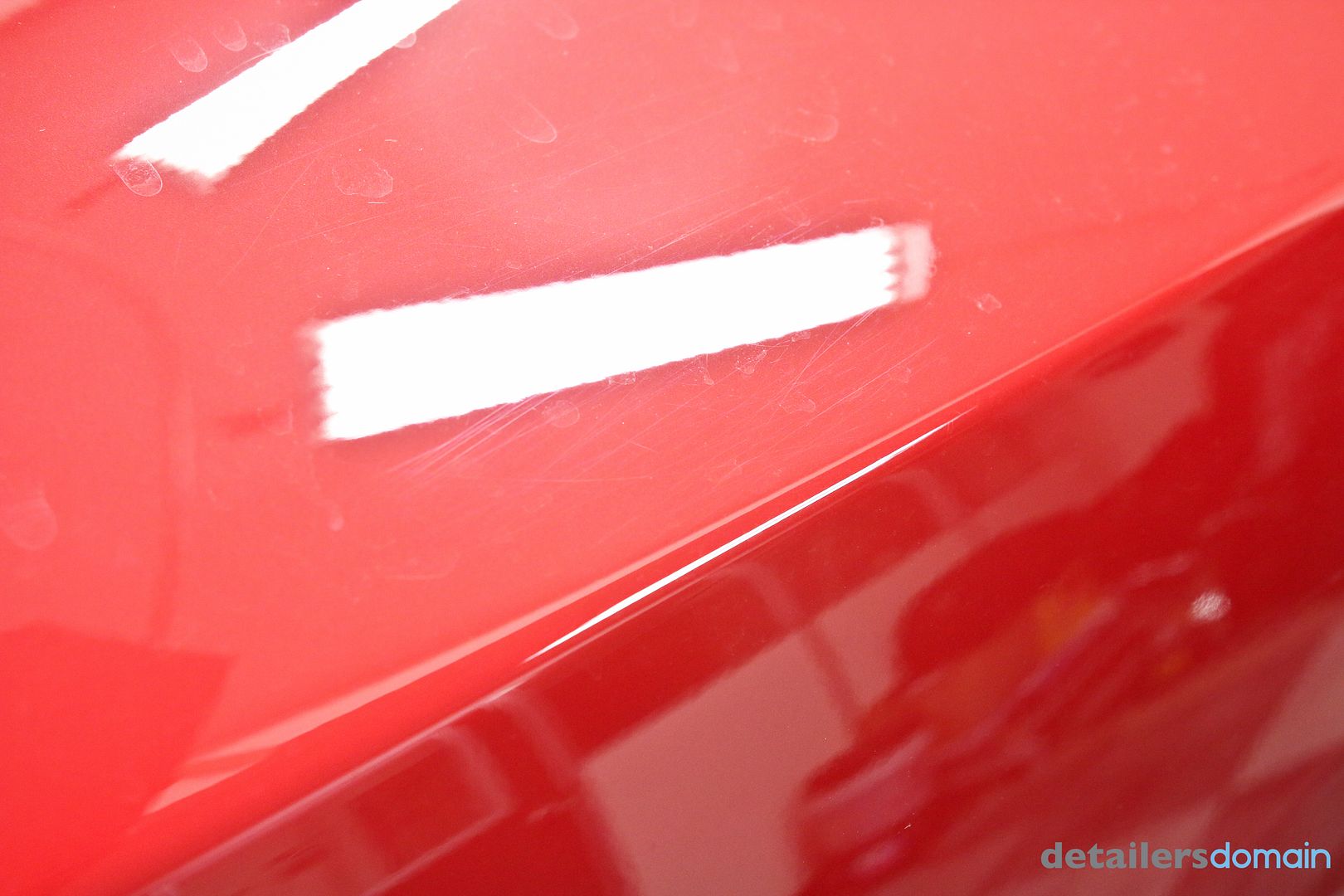 After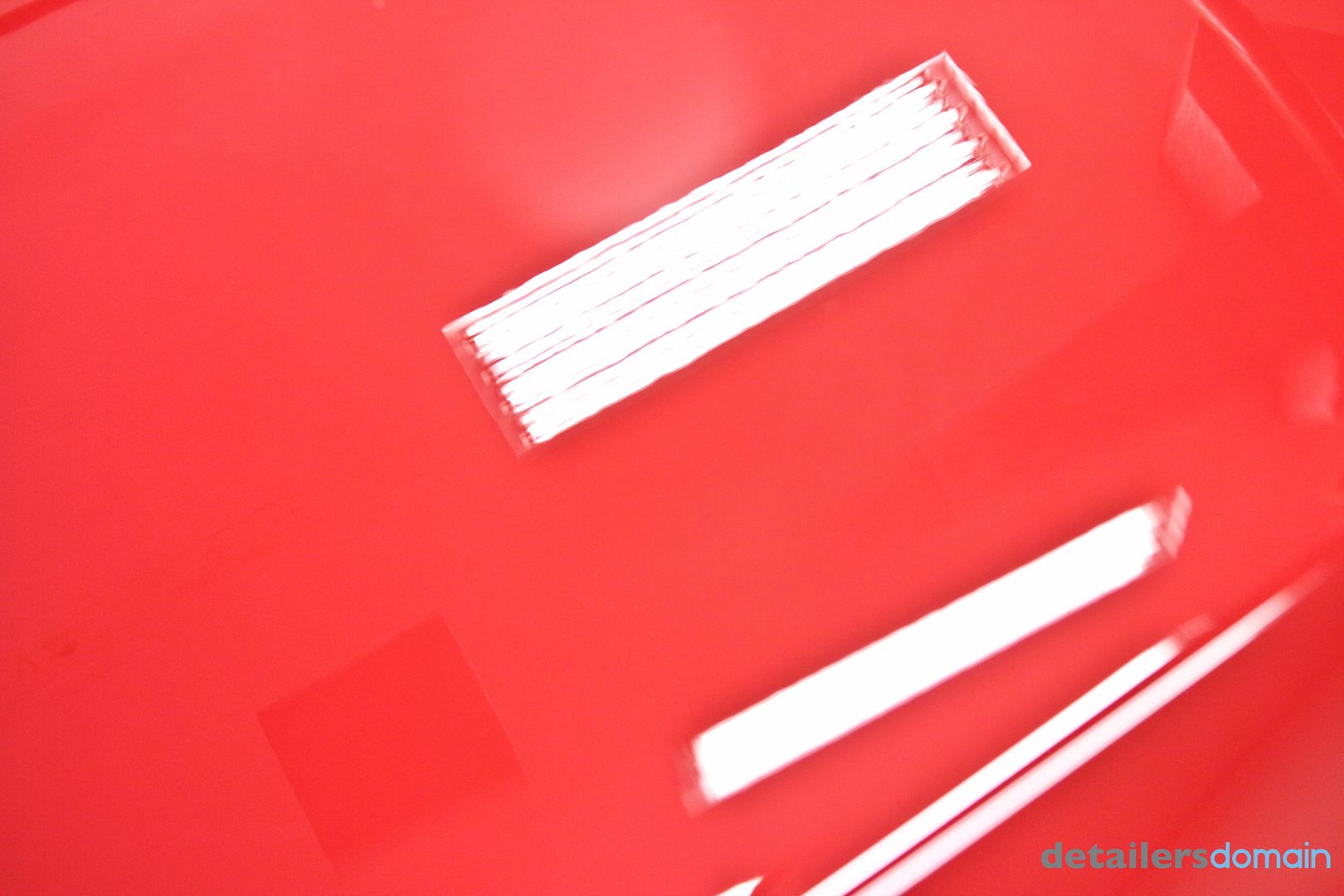 The paino black trim around the panoramic roof were scratched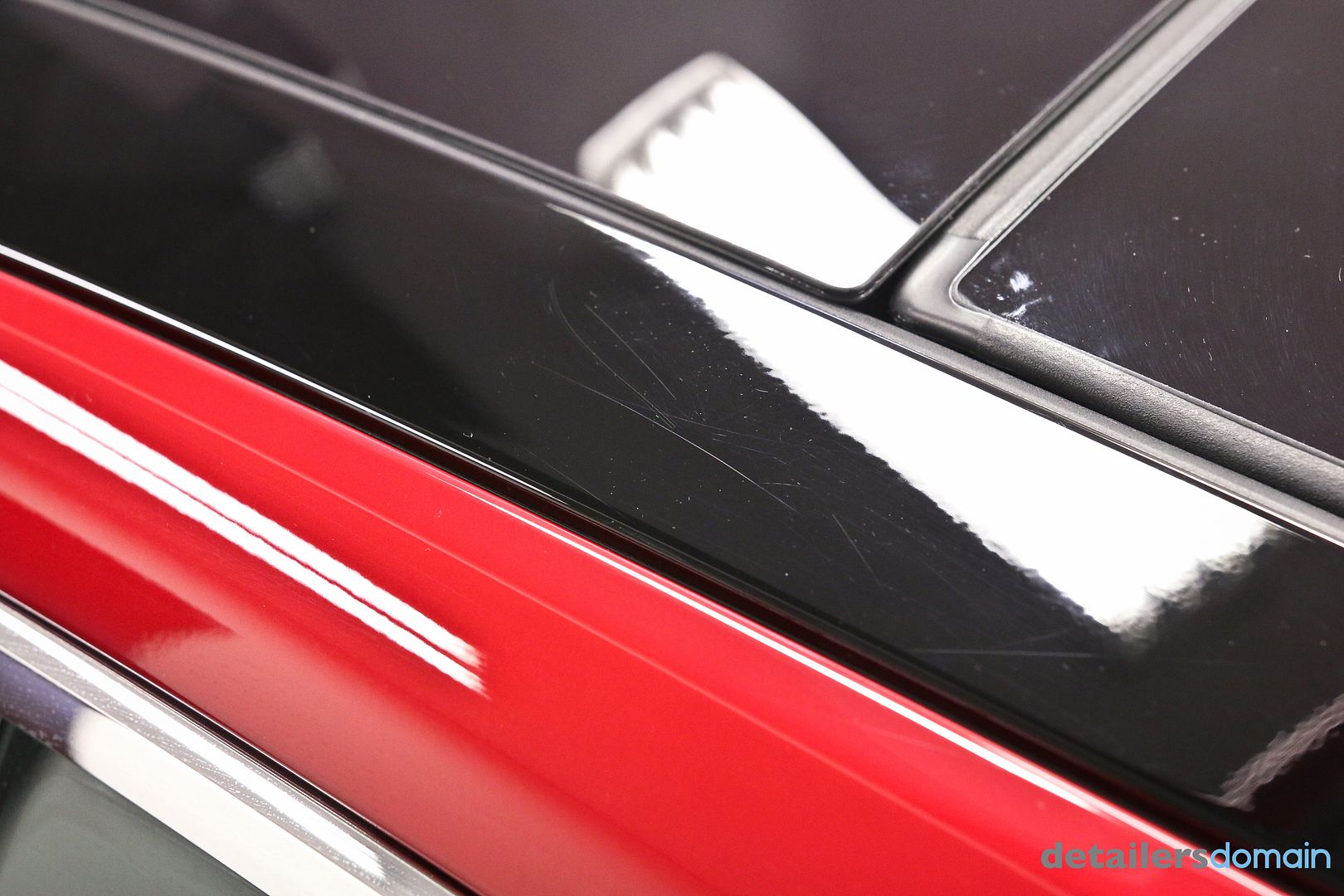 Must better after Menzerna FG400 and Sonax 4/6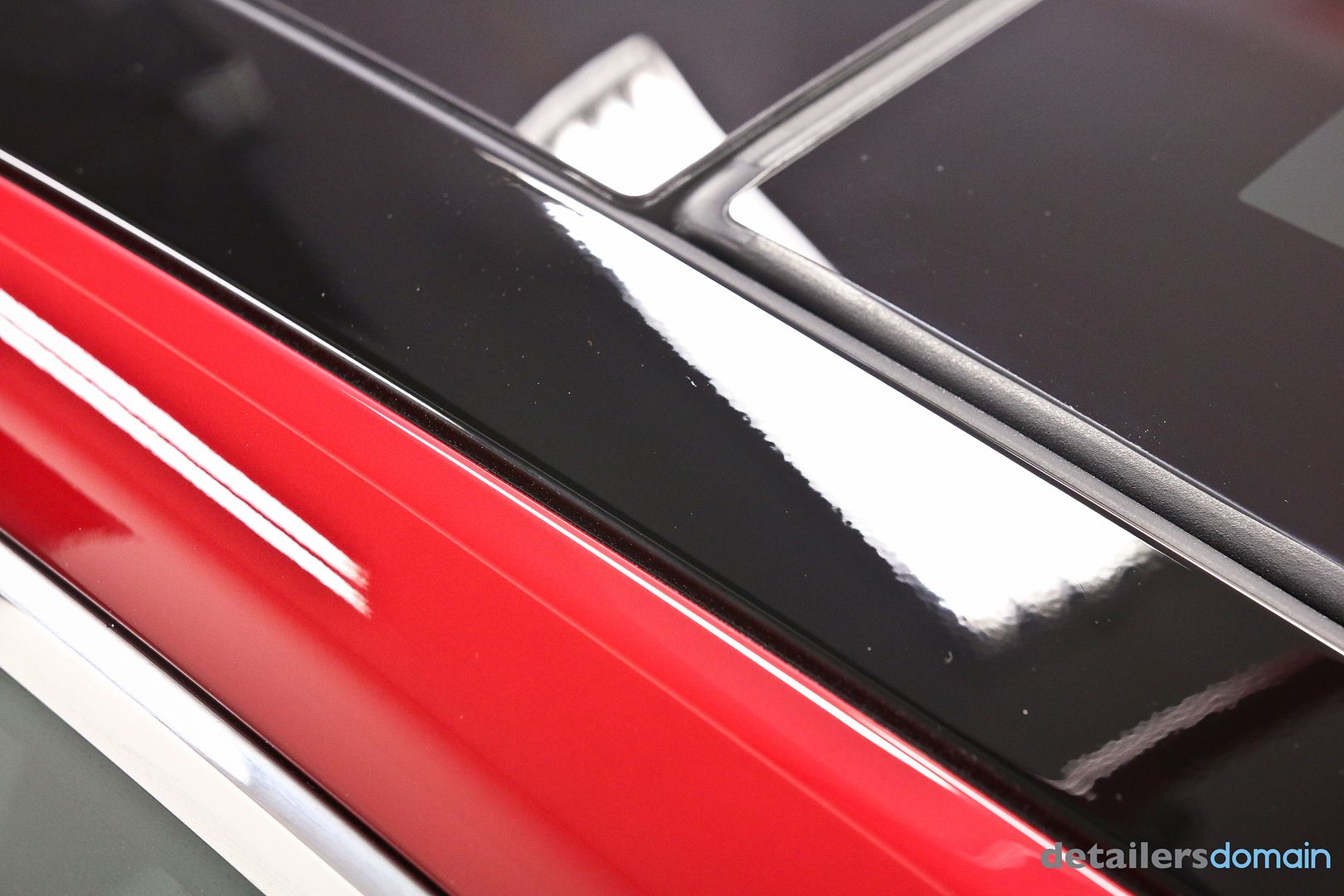 More of the same up front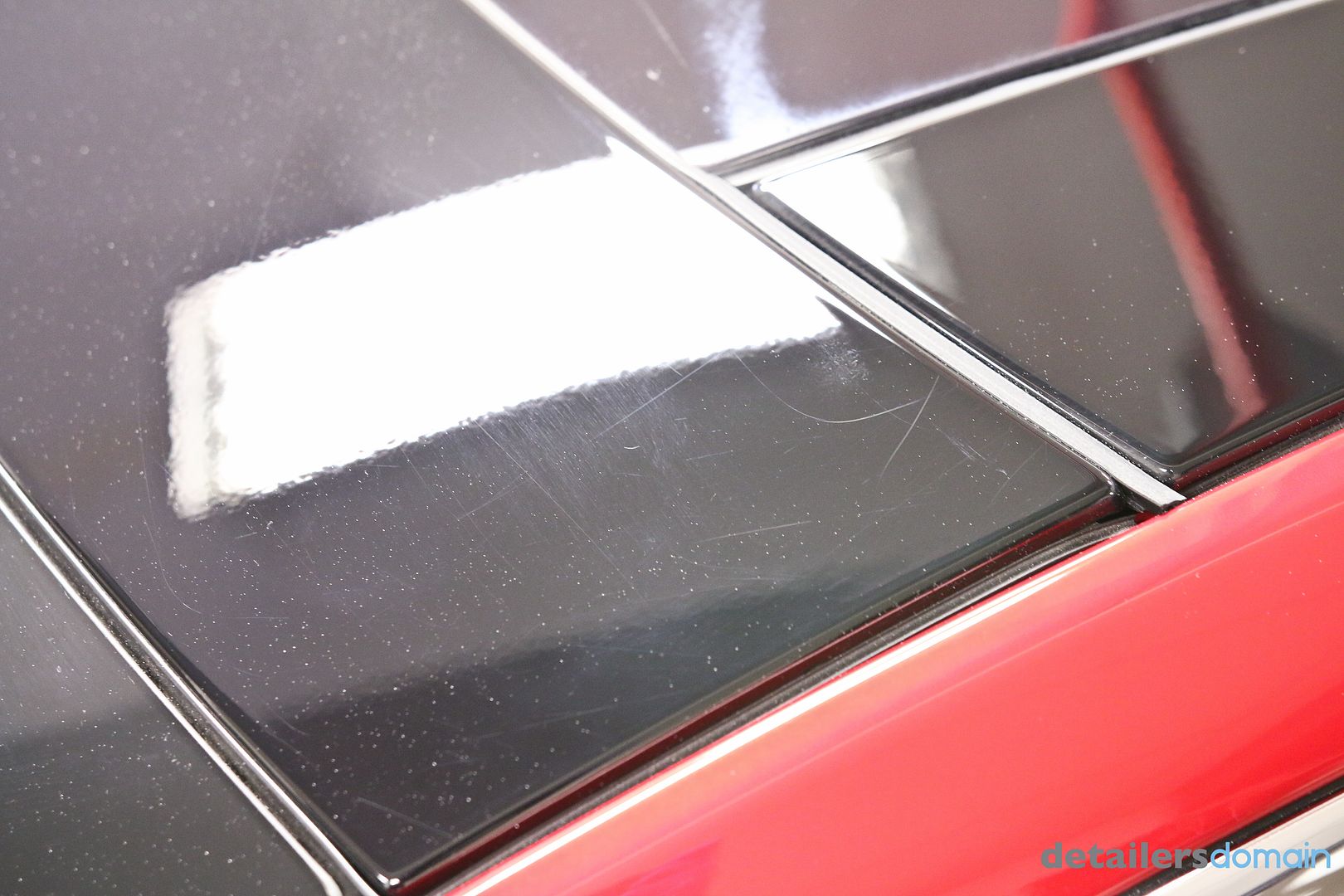 After much improved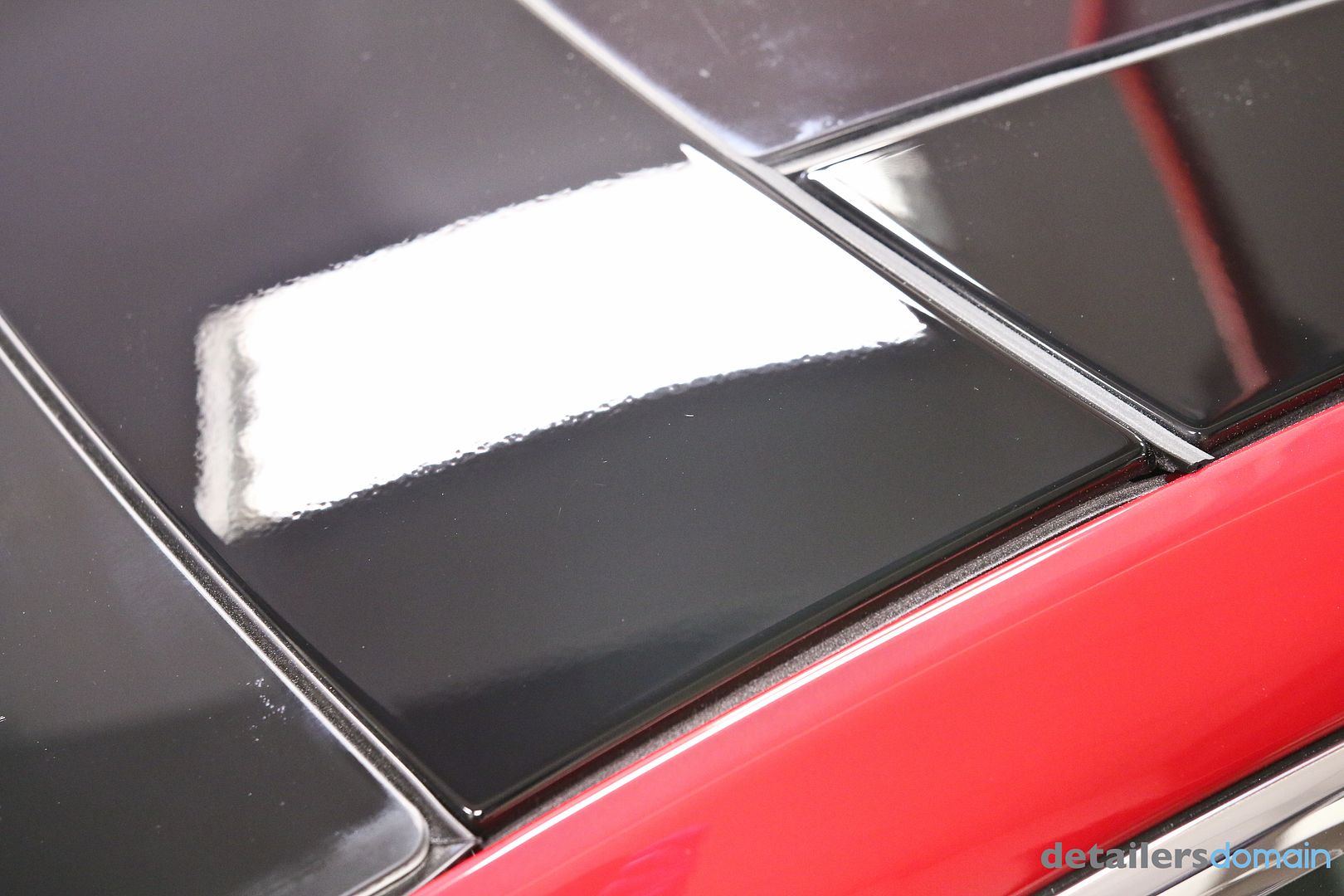 Light scratches around the trim above the door handles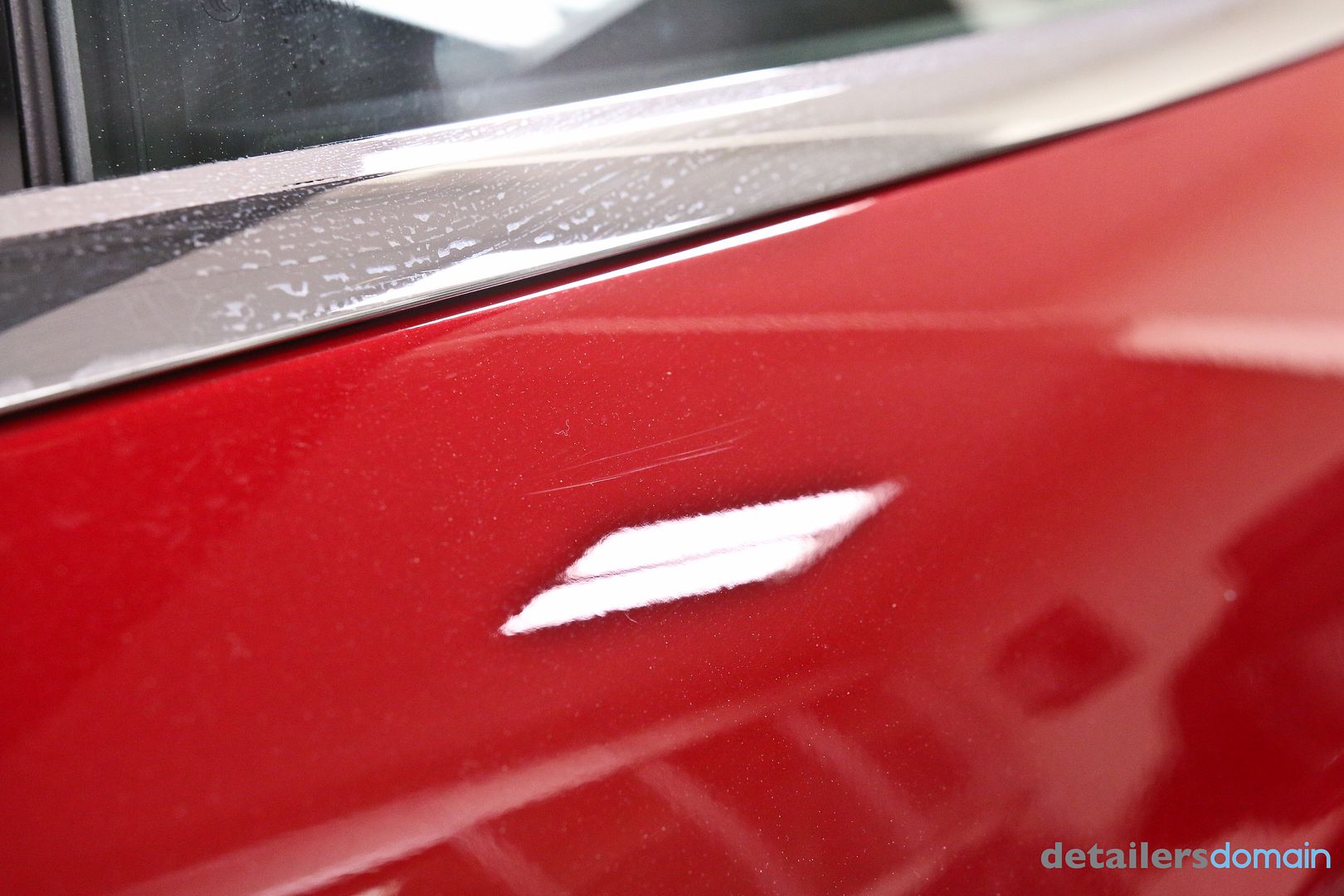 After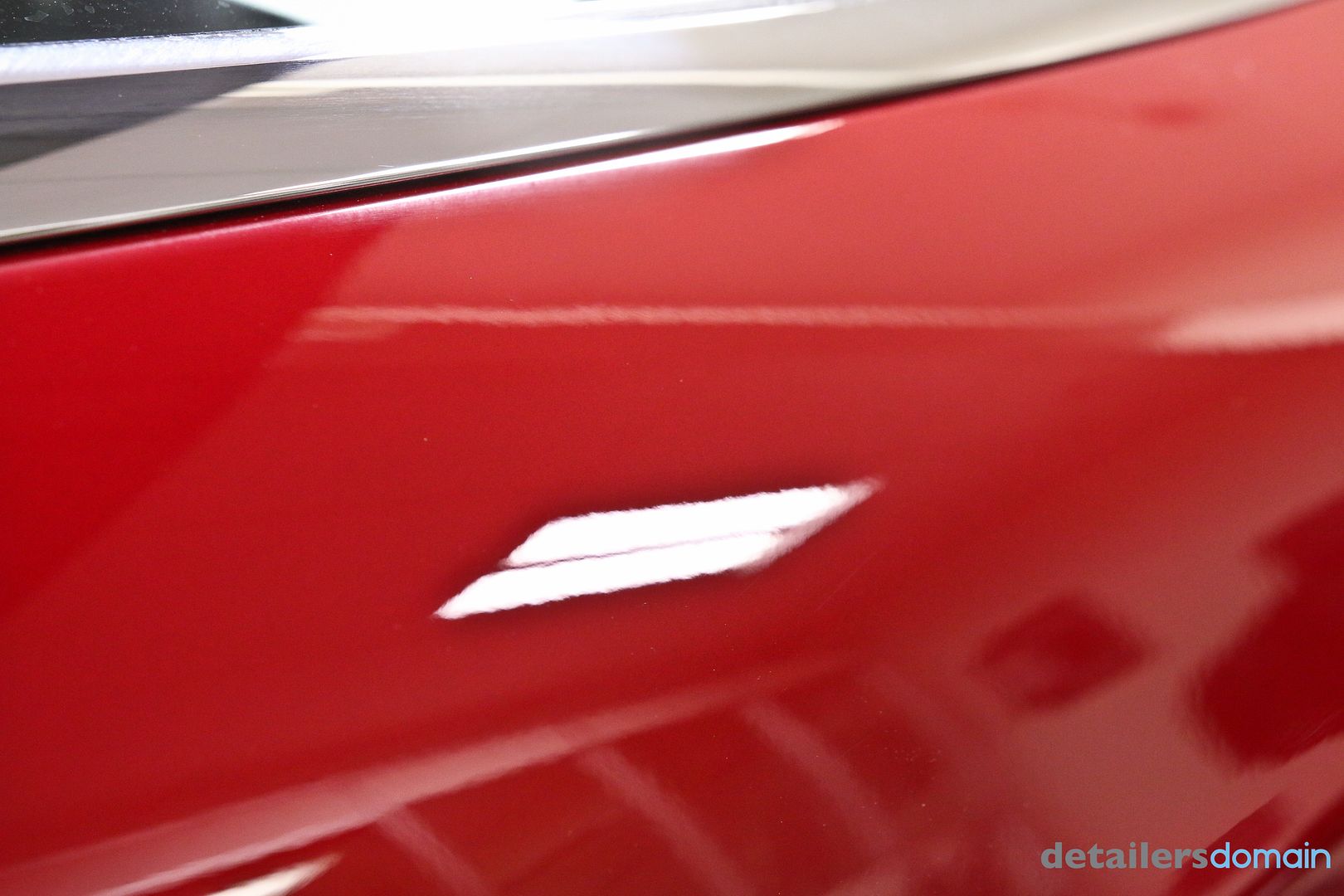 Before – we found some swirls around the wheel arches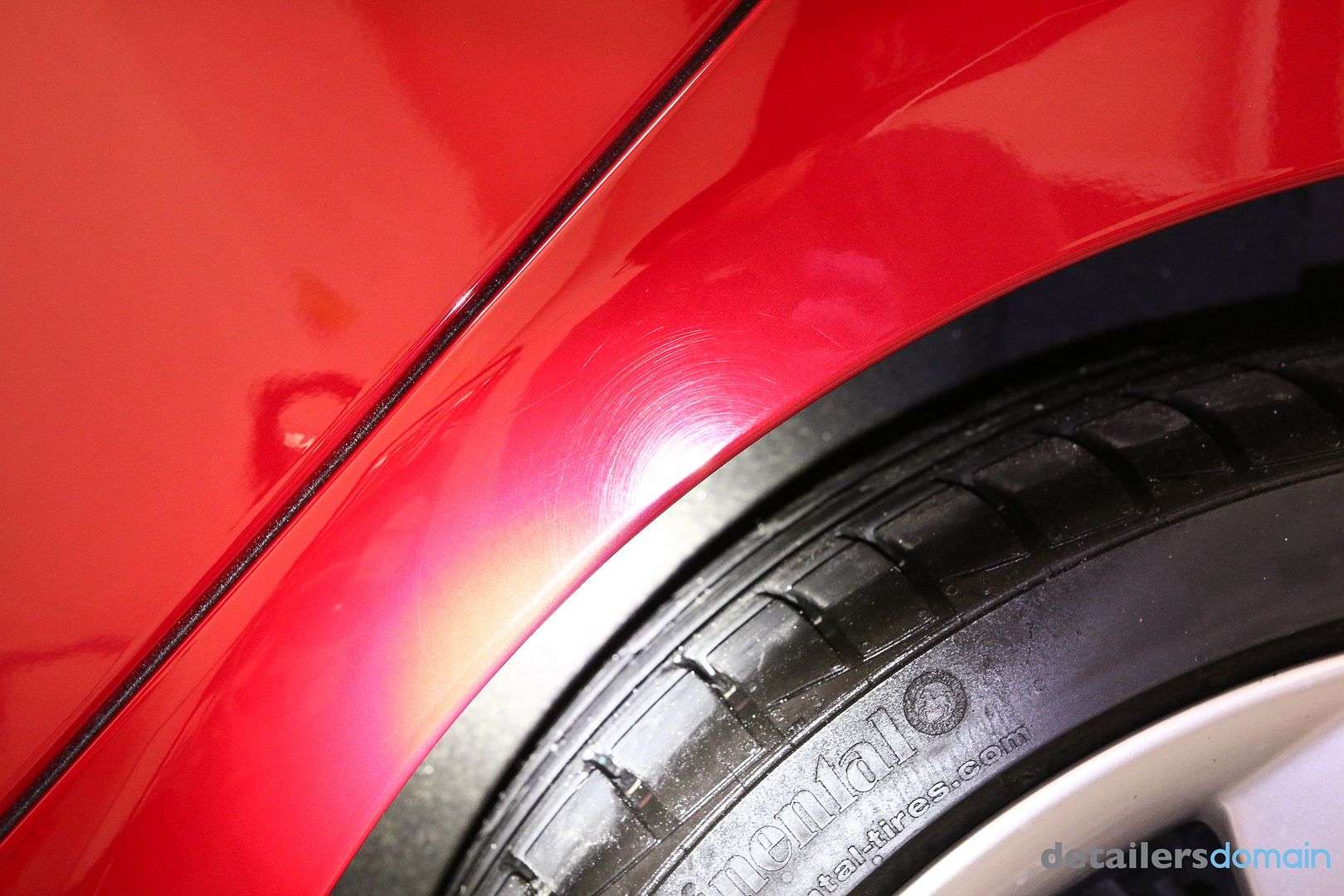 After -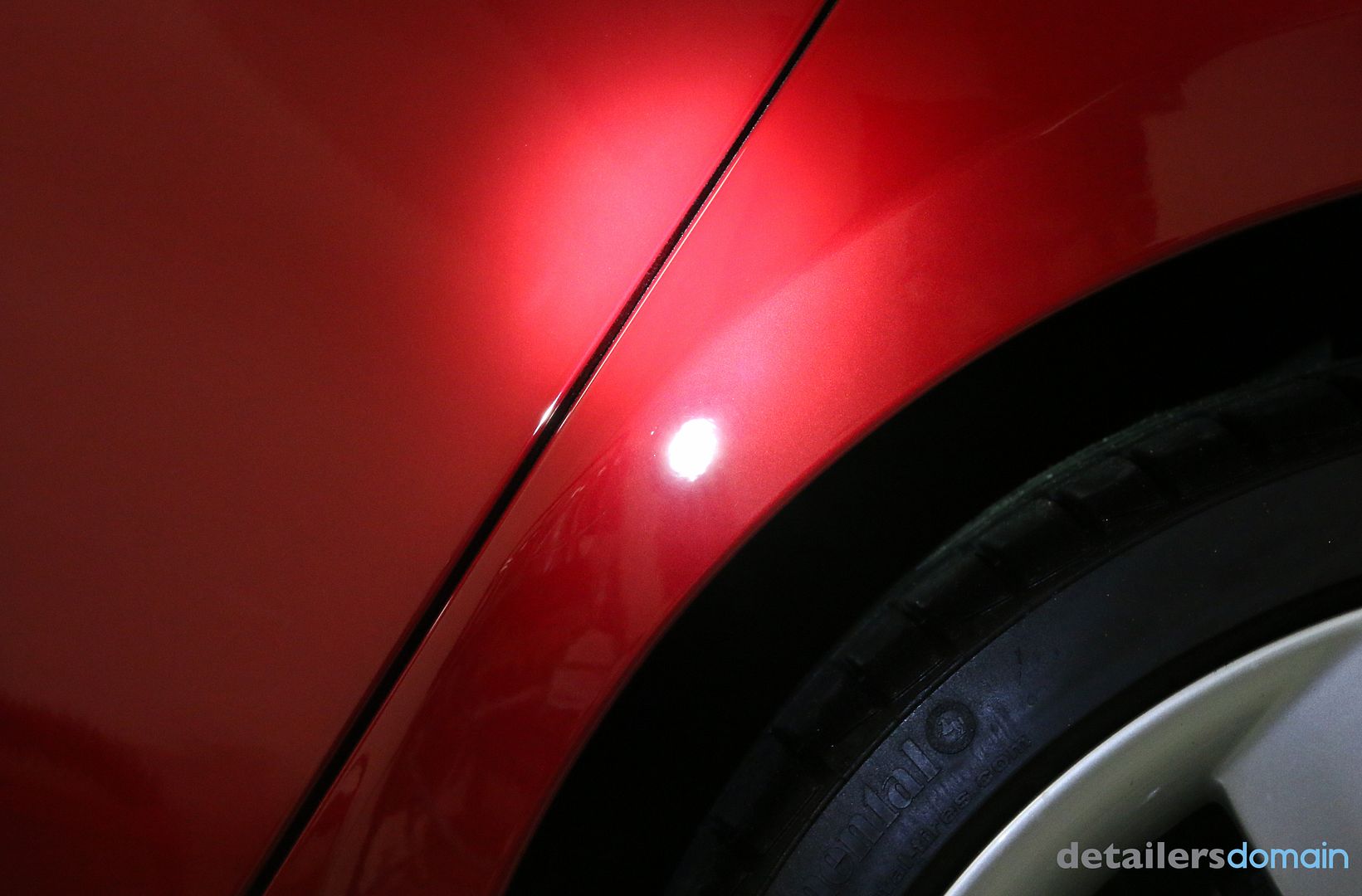 Deep scuffs and scratches

Improvement on the finish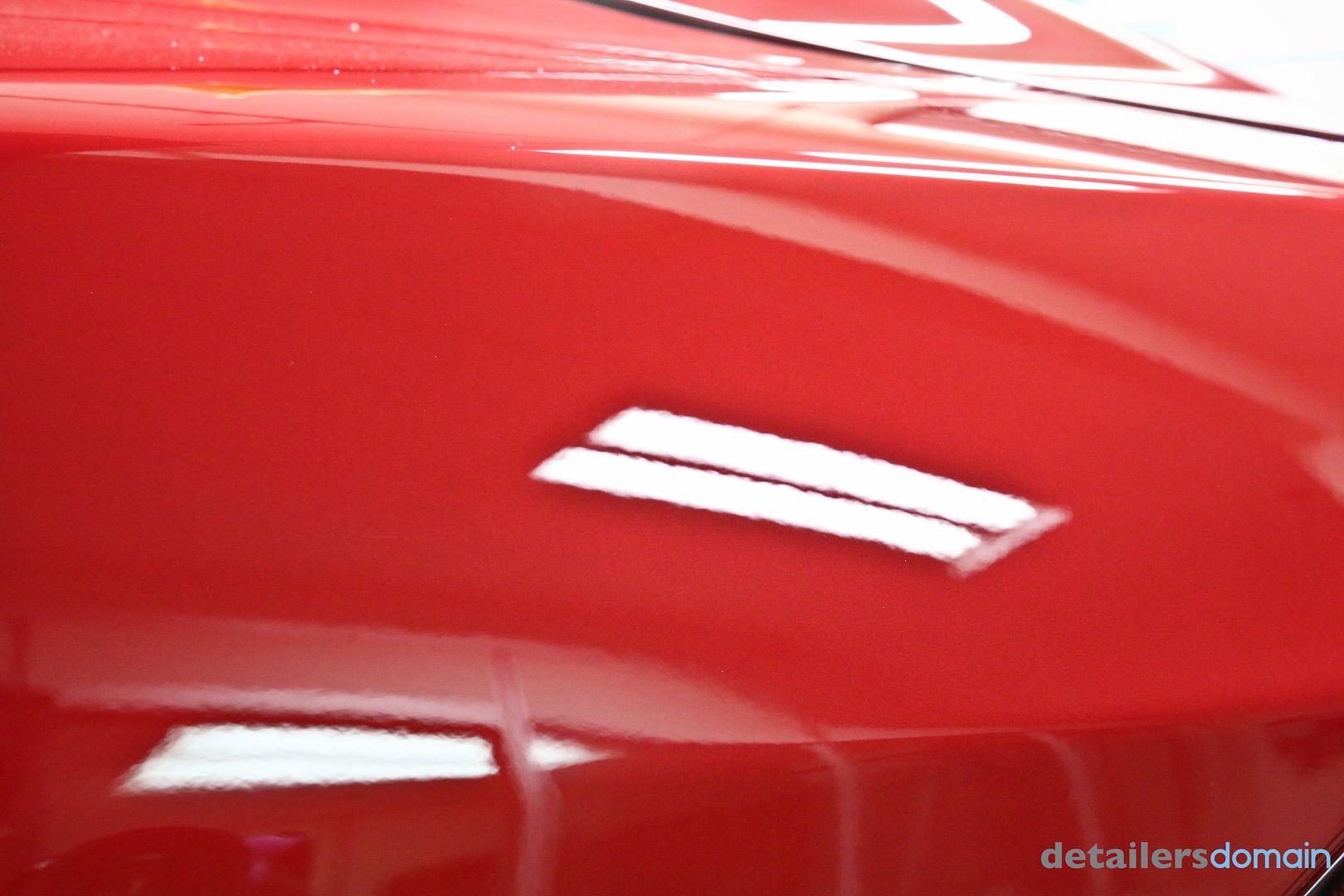 Scratches on the rear deck

Removed

Etch marks on the rear door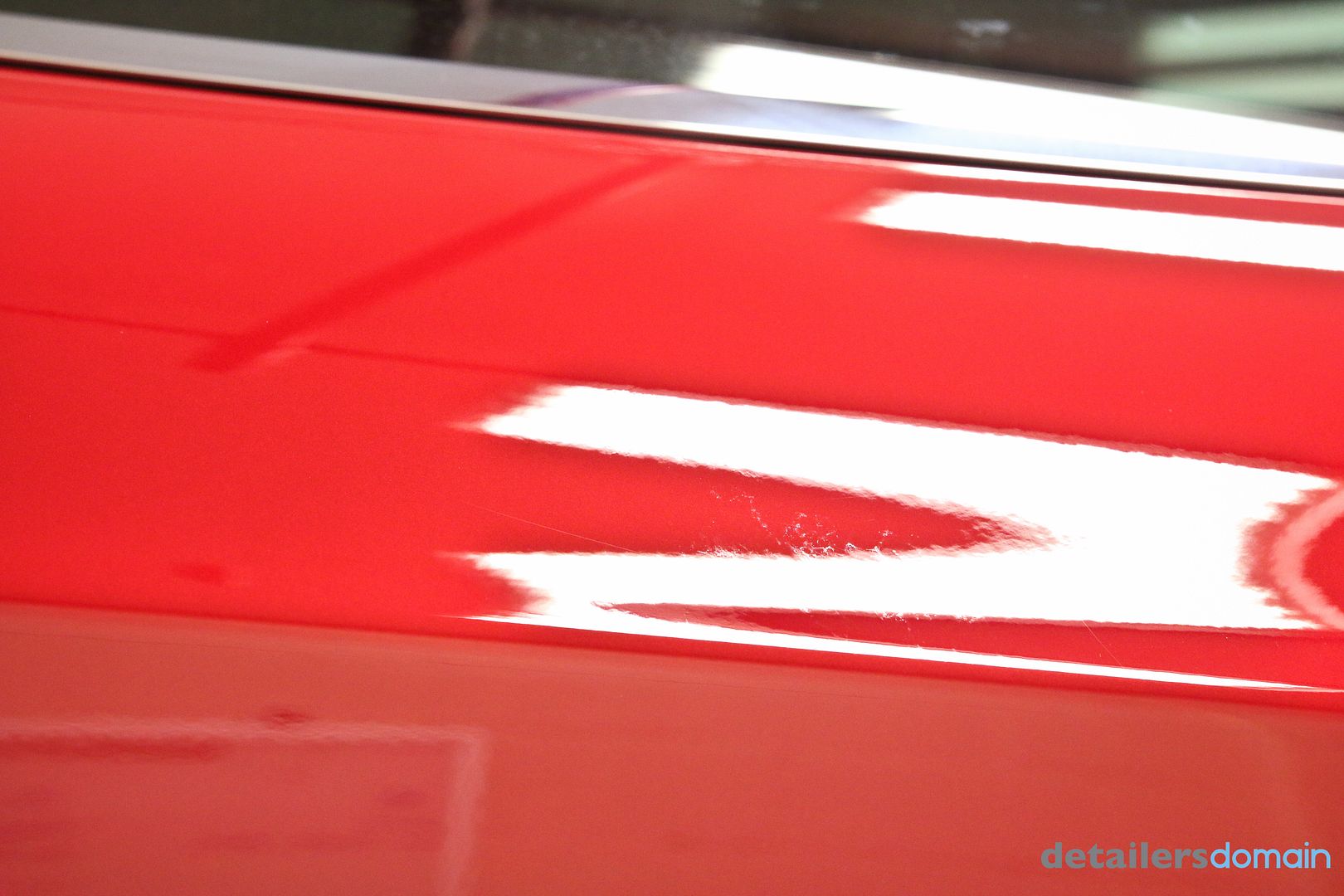 Removed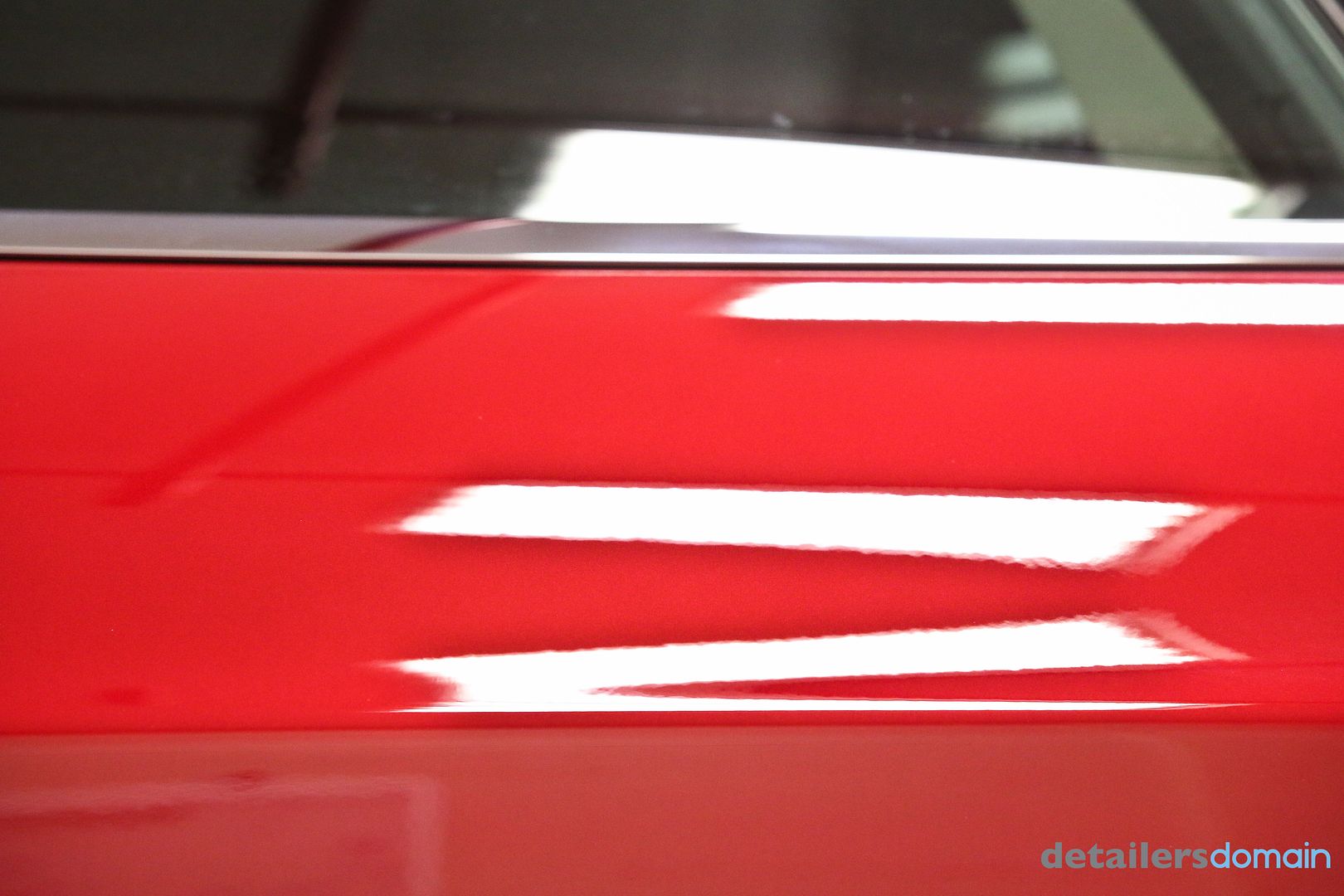 Different angle showing imperfections on the top of the rear door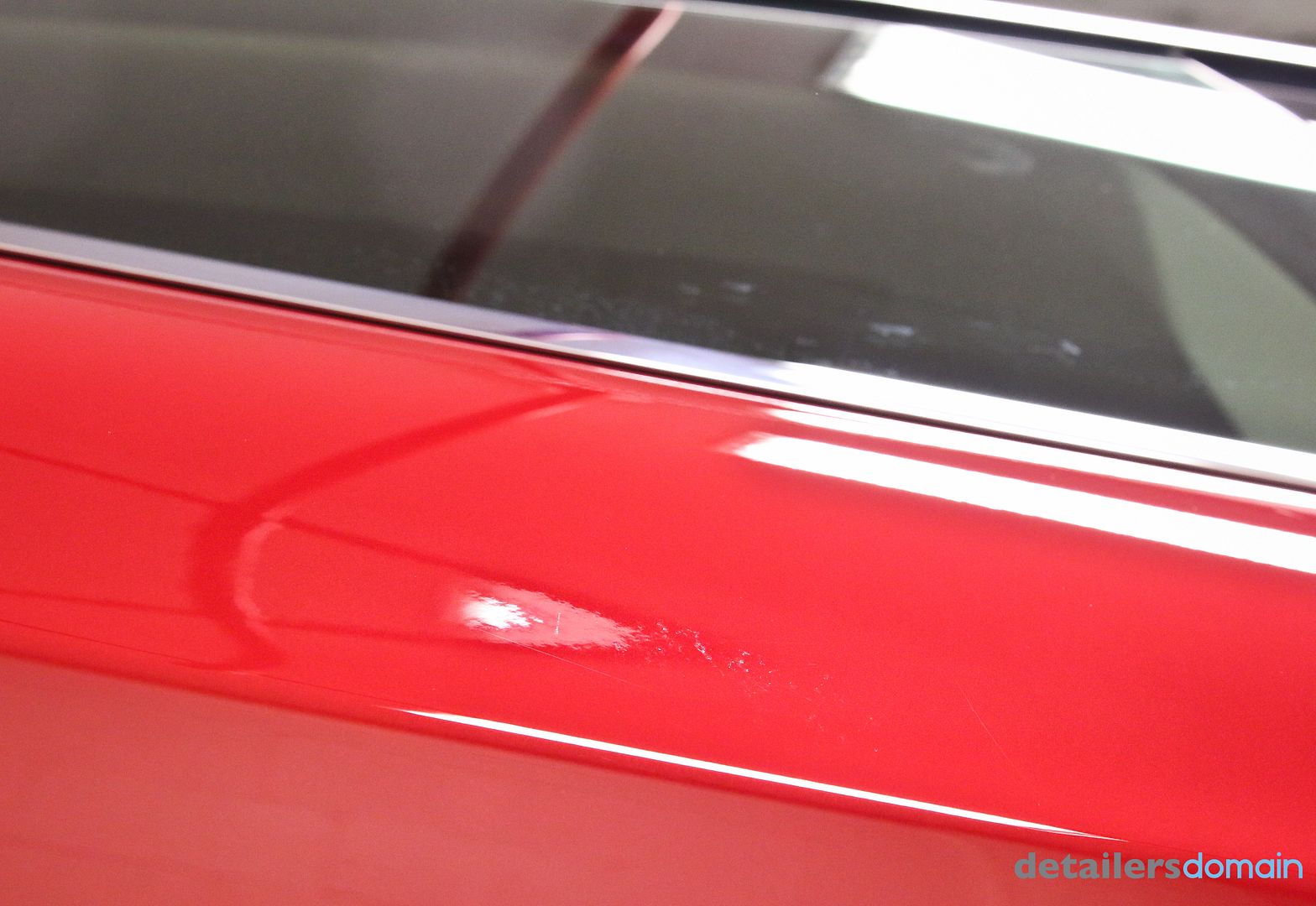 Removed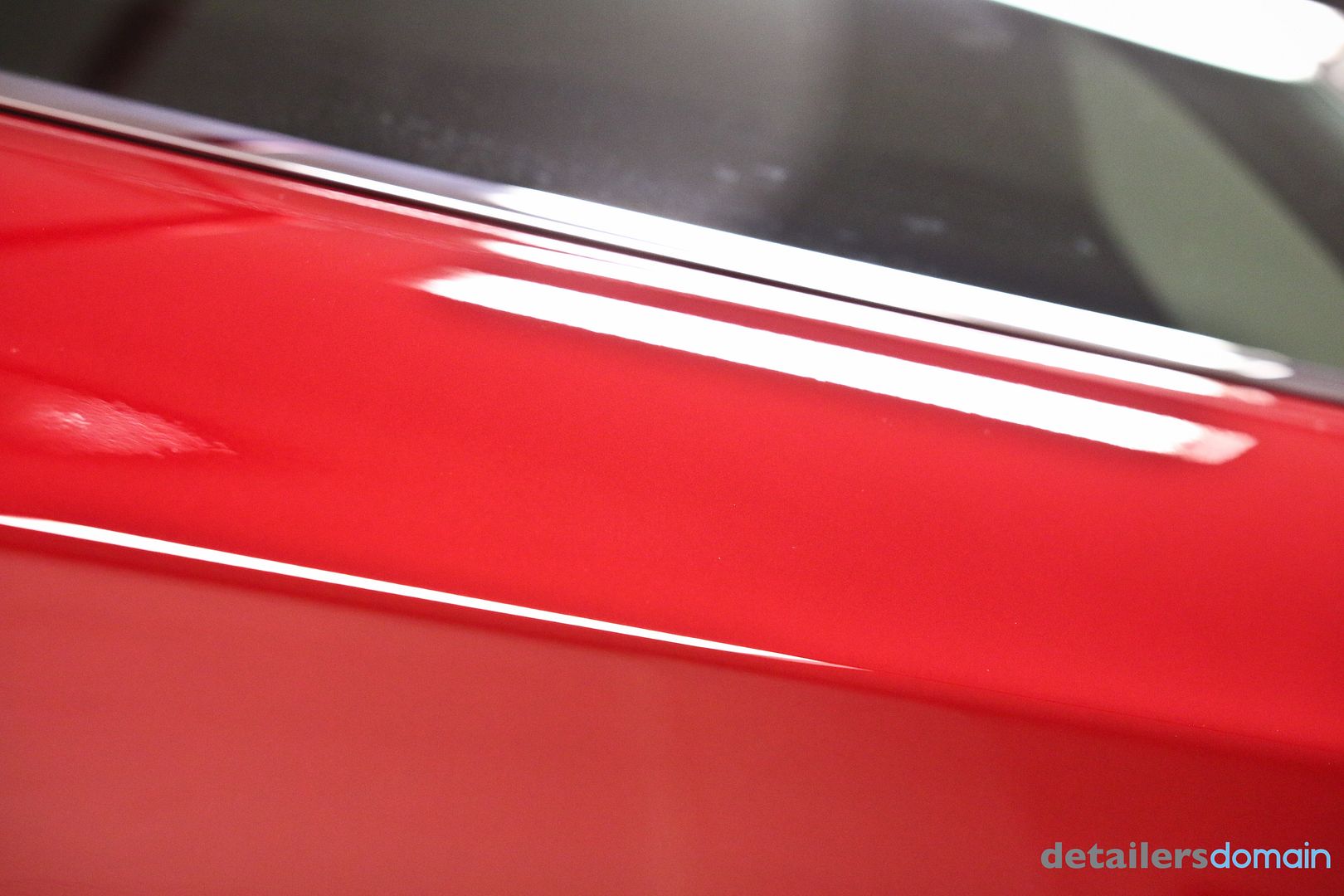 Imperfections were removed and paint was prepped for Opti Coat and Xpel

Clear Film Installation – Xpel Ultimate
A pillar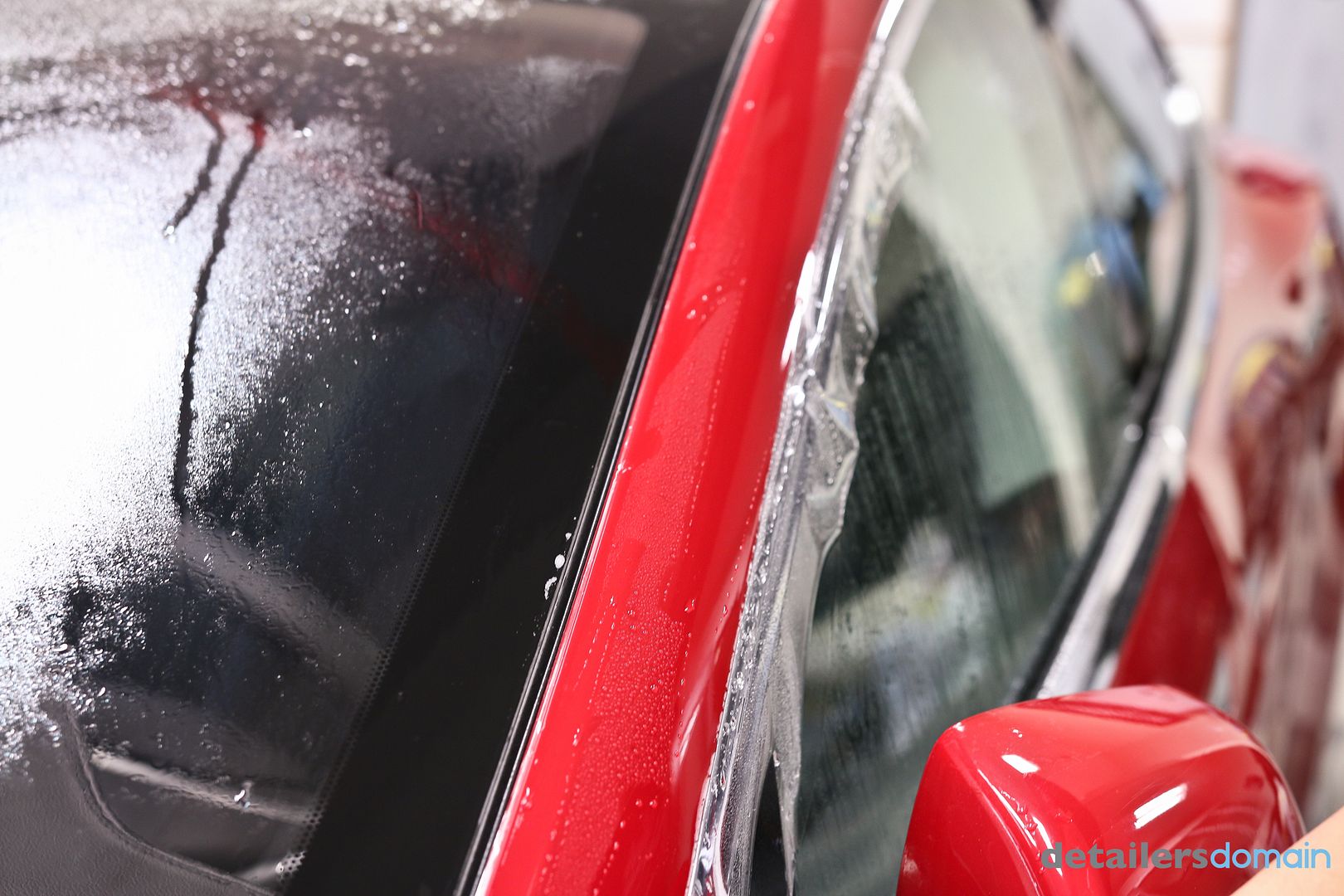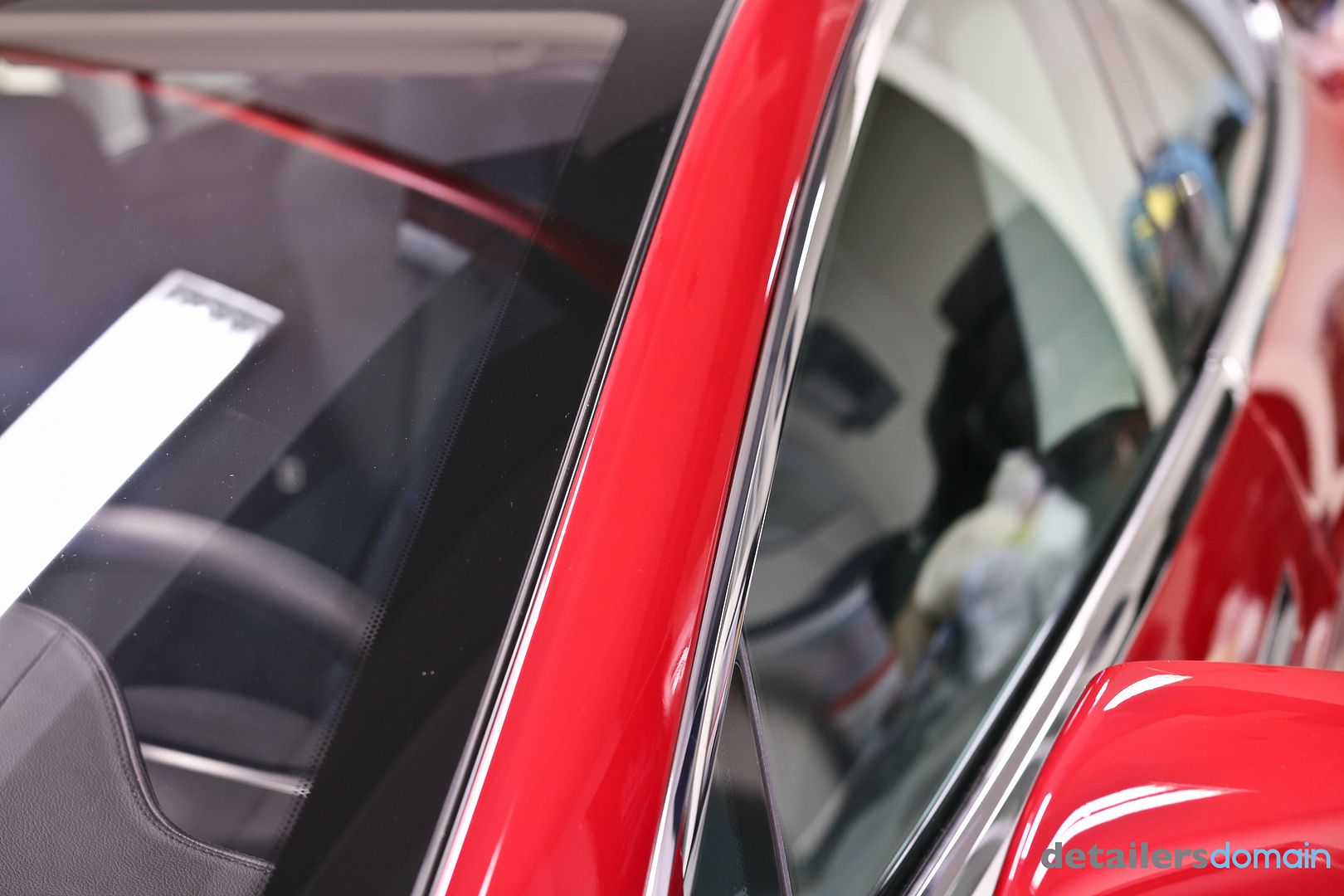 Fenders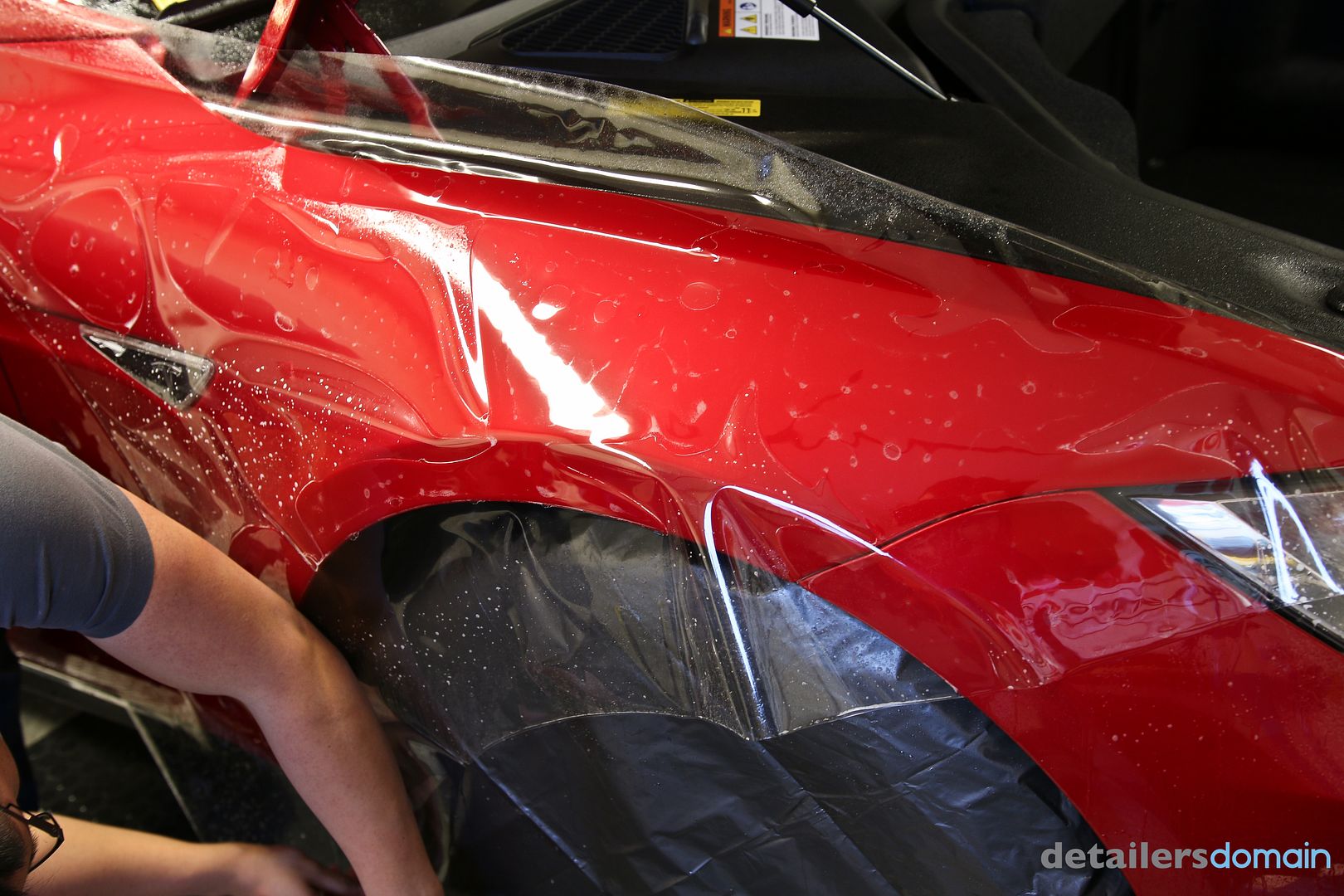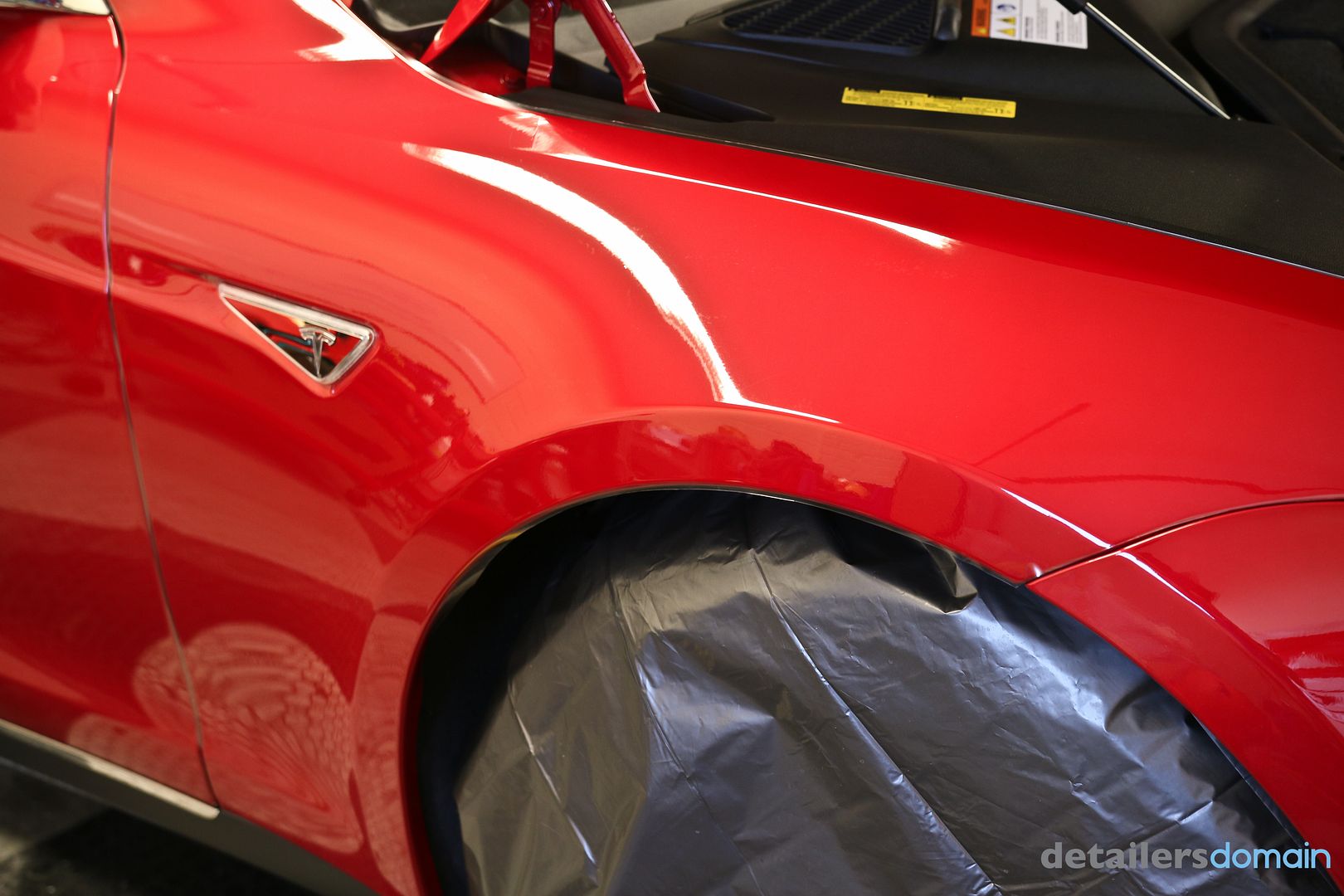 Hood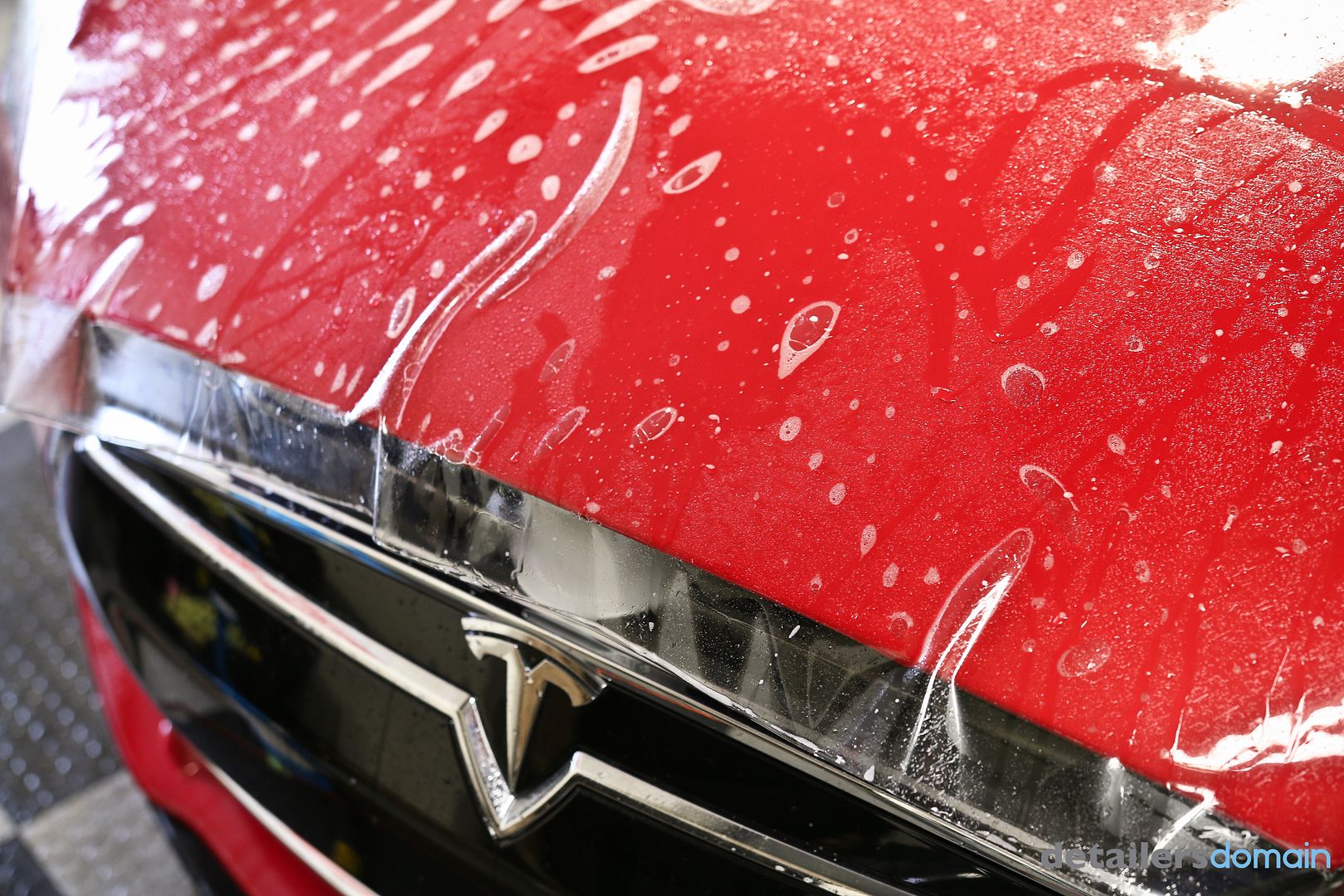 Headlights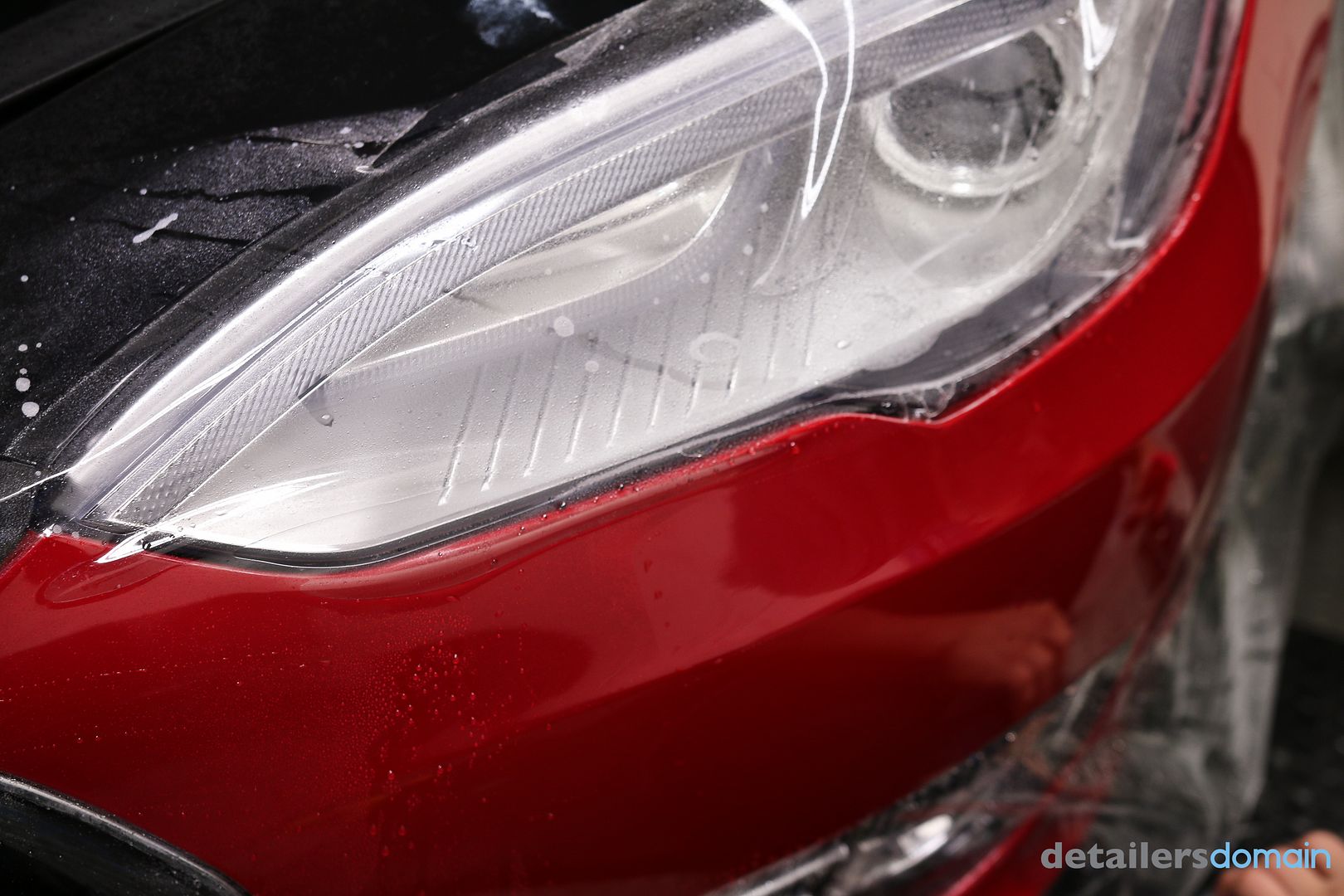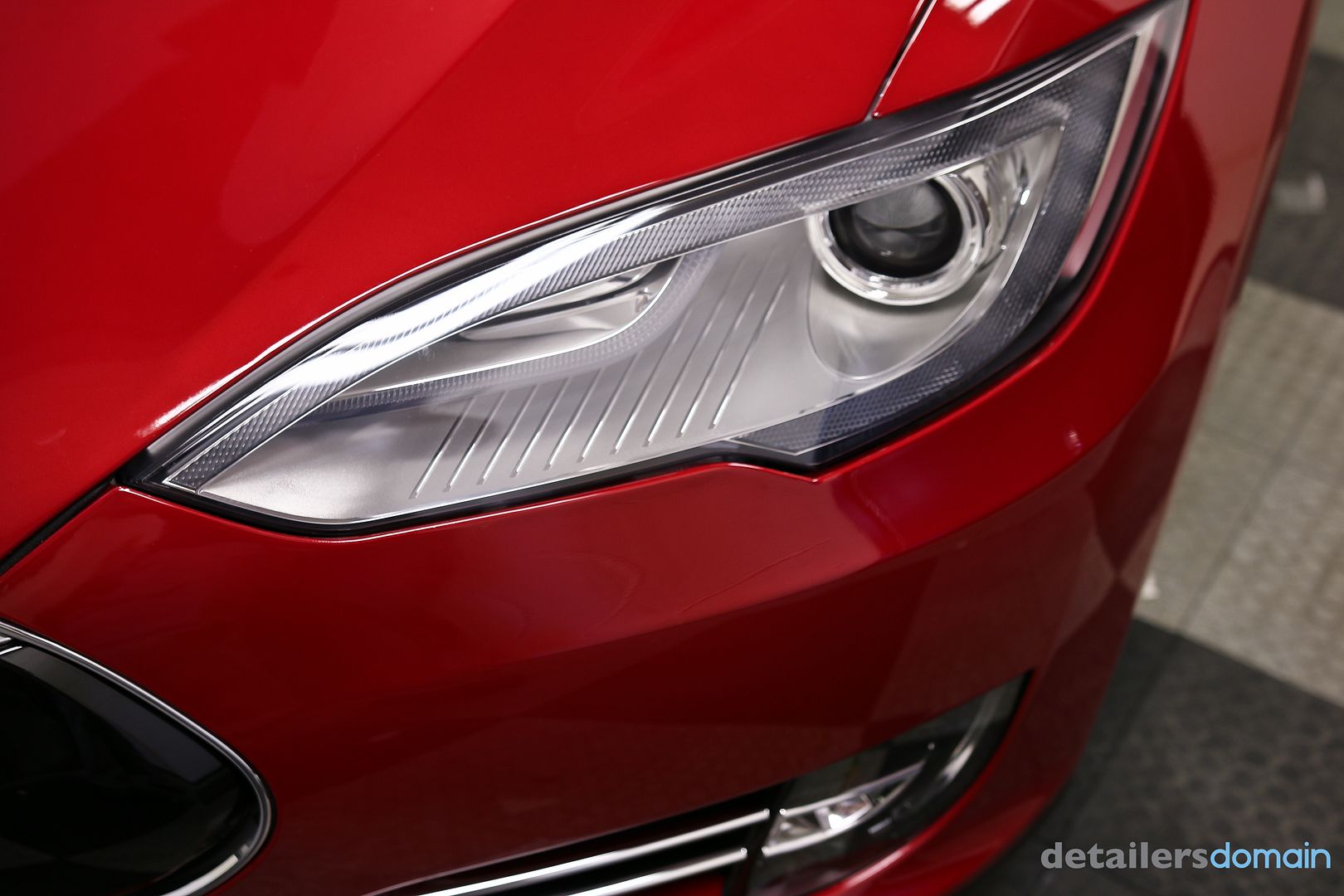 Sonax Paint Cleaner used on some finishing touches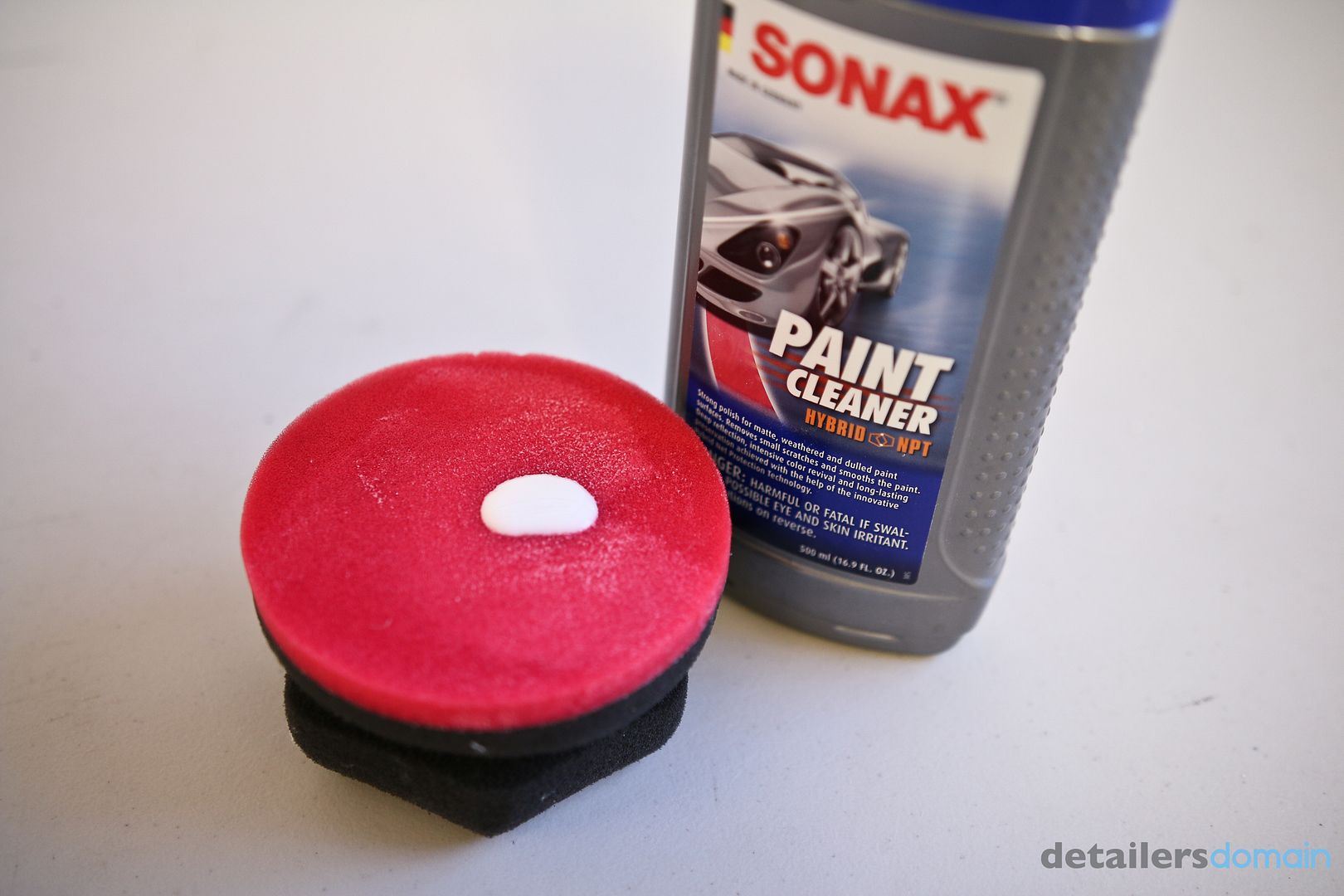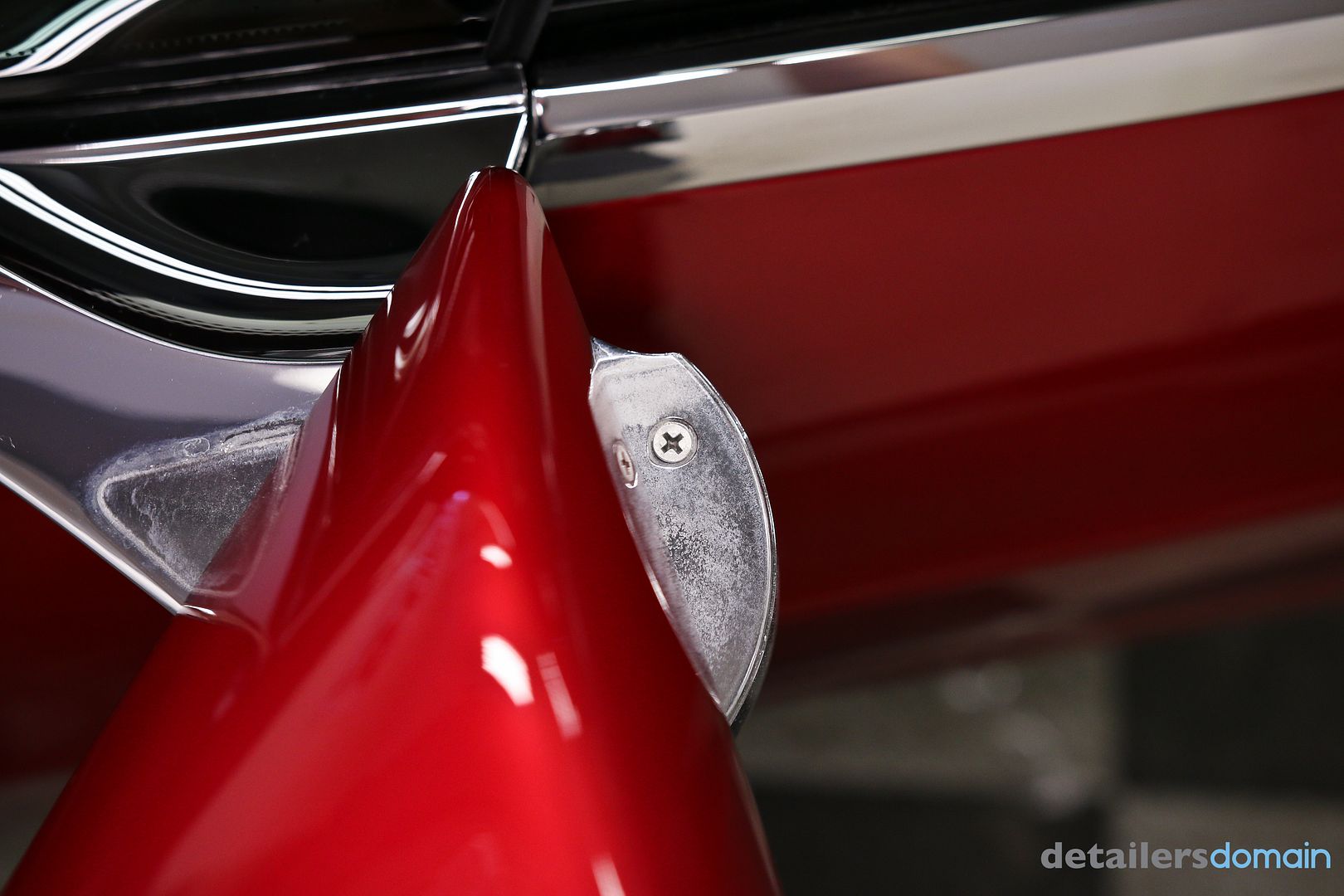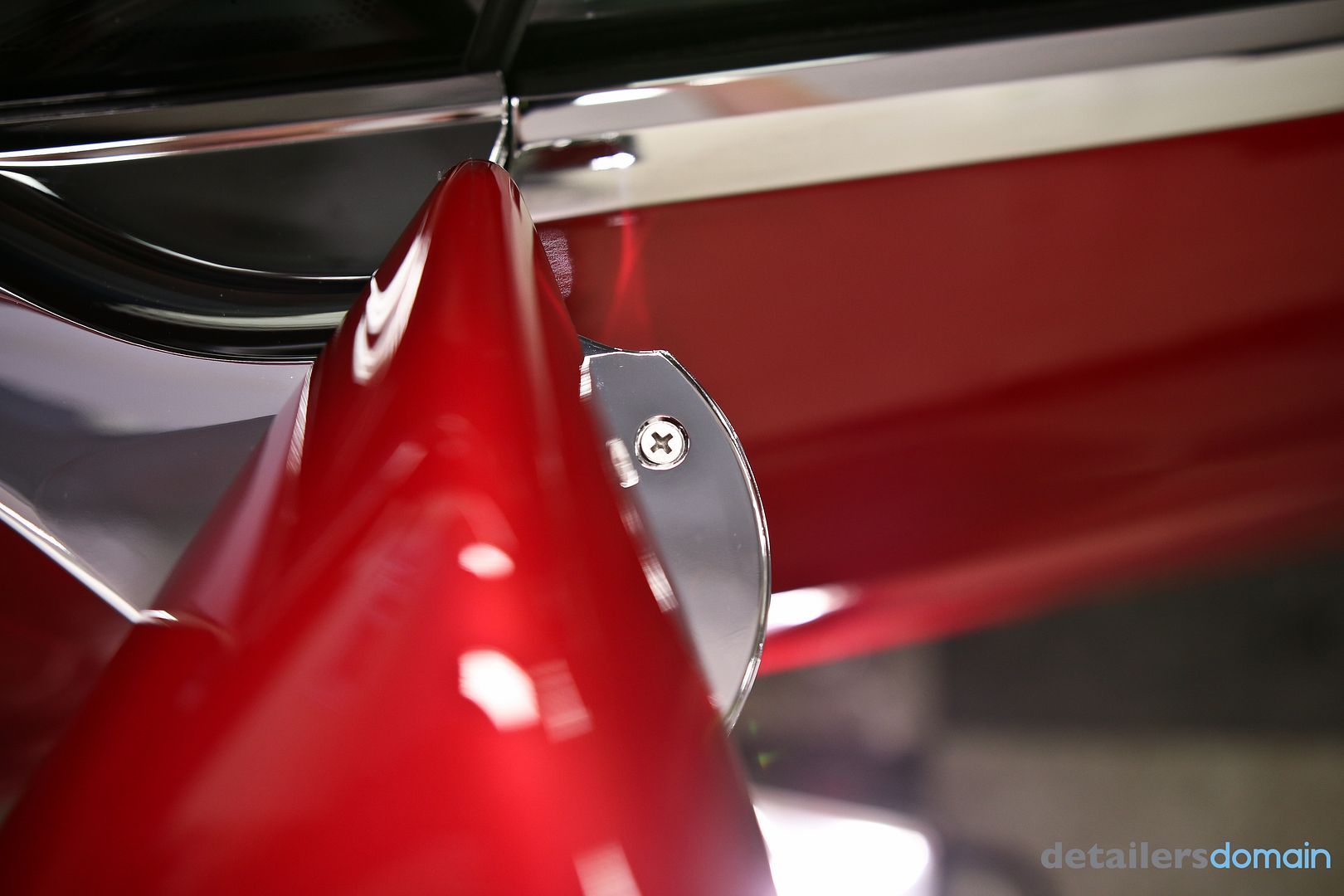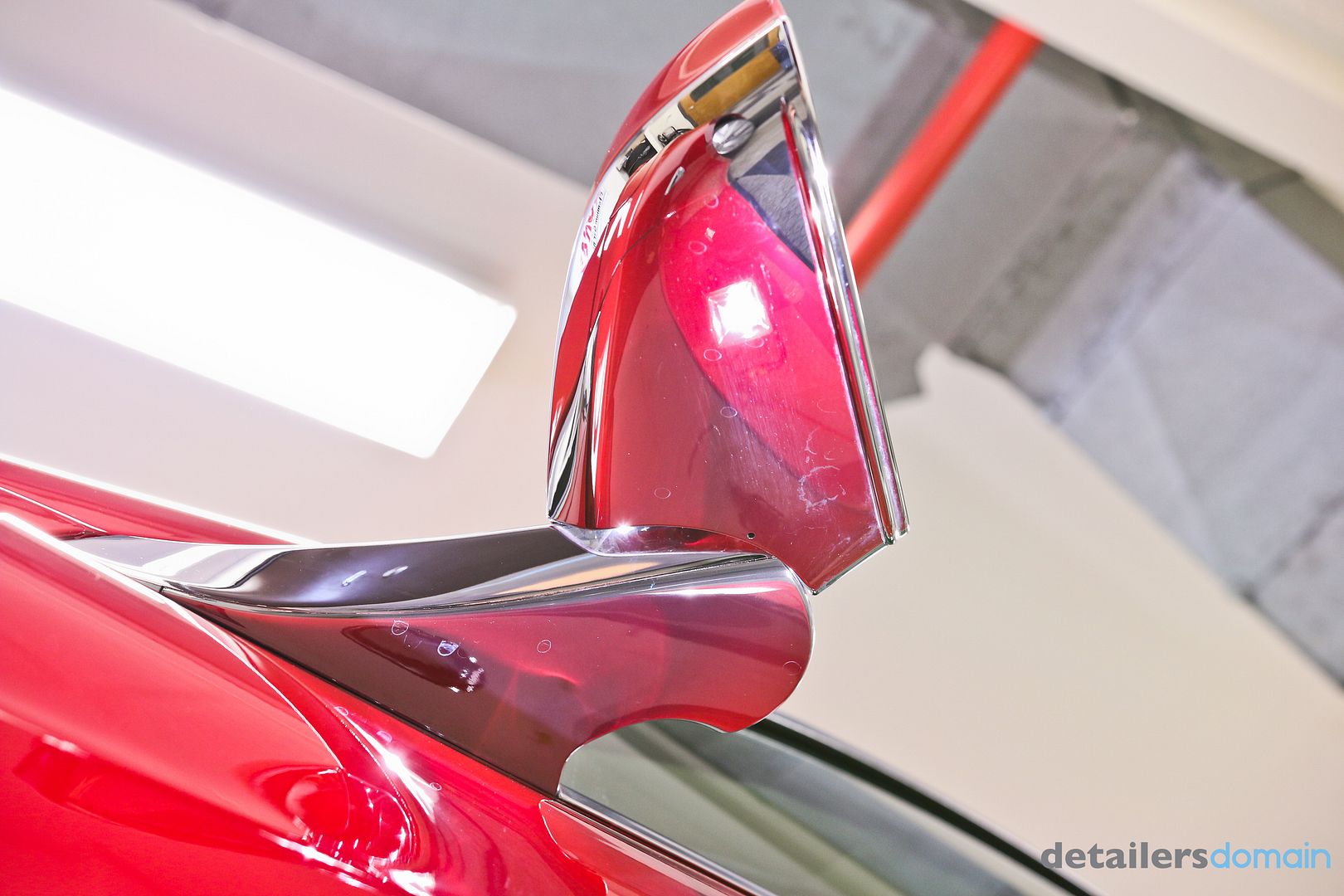 Emblems Before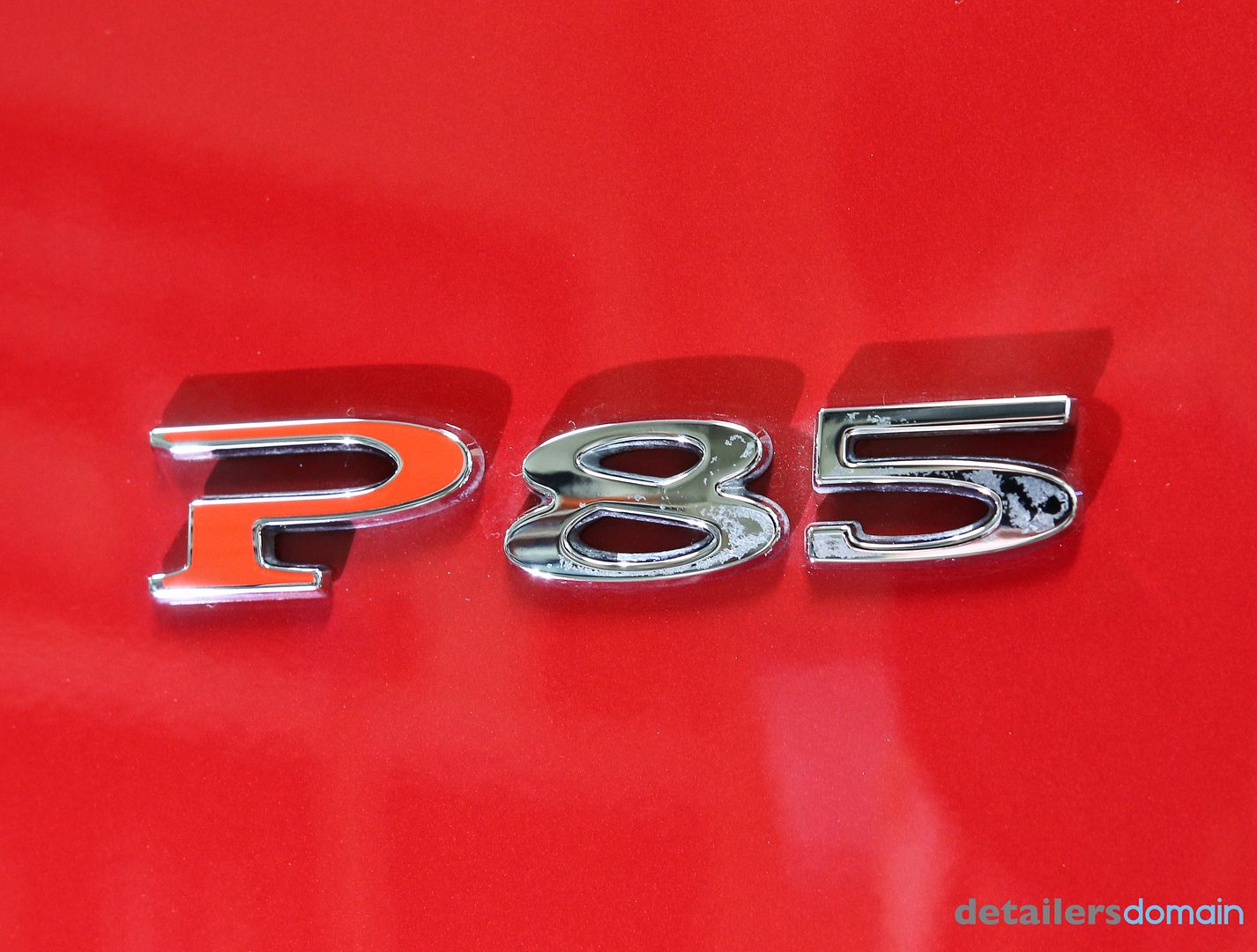 After

Before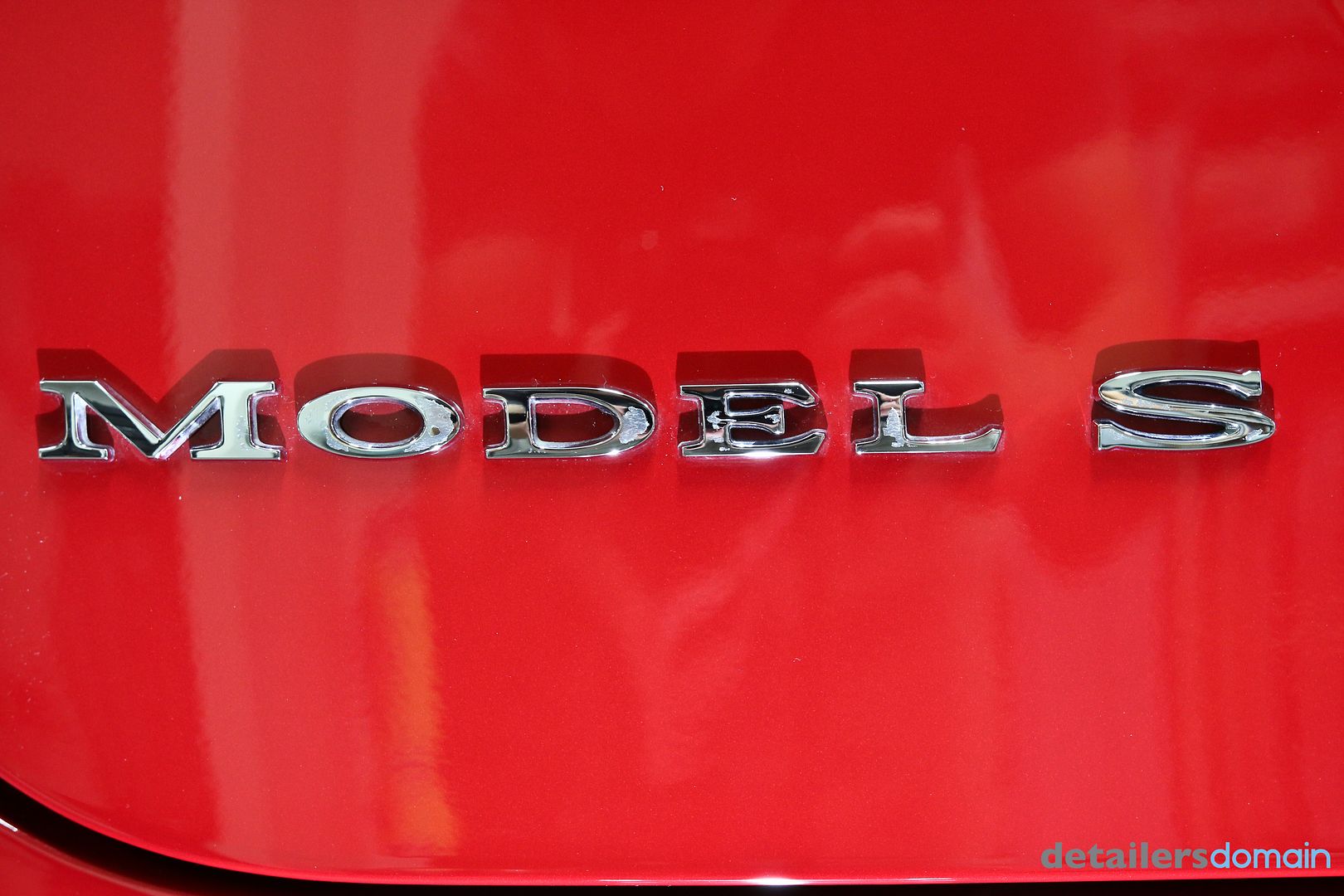 After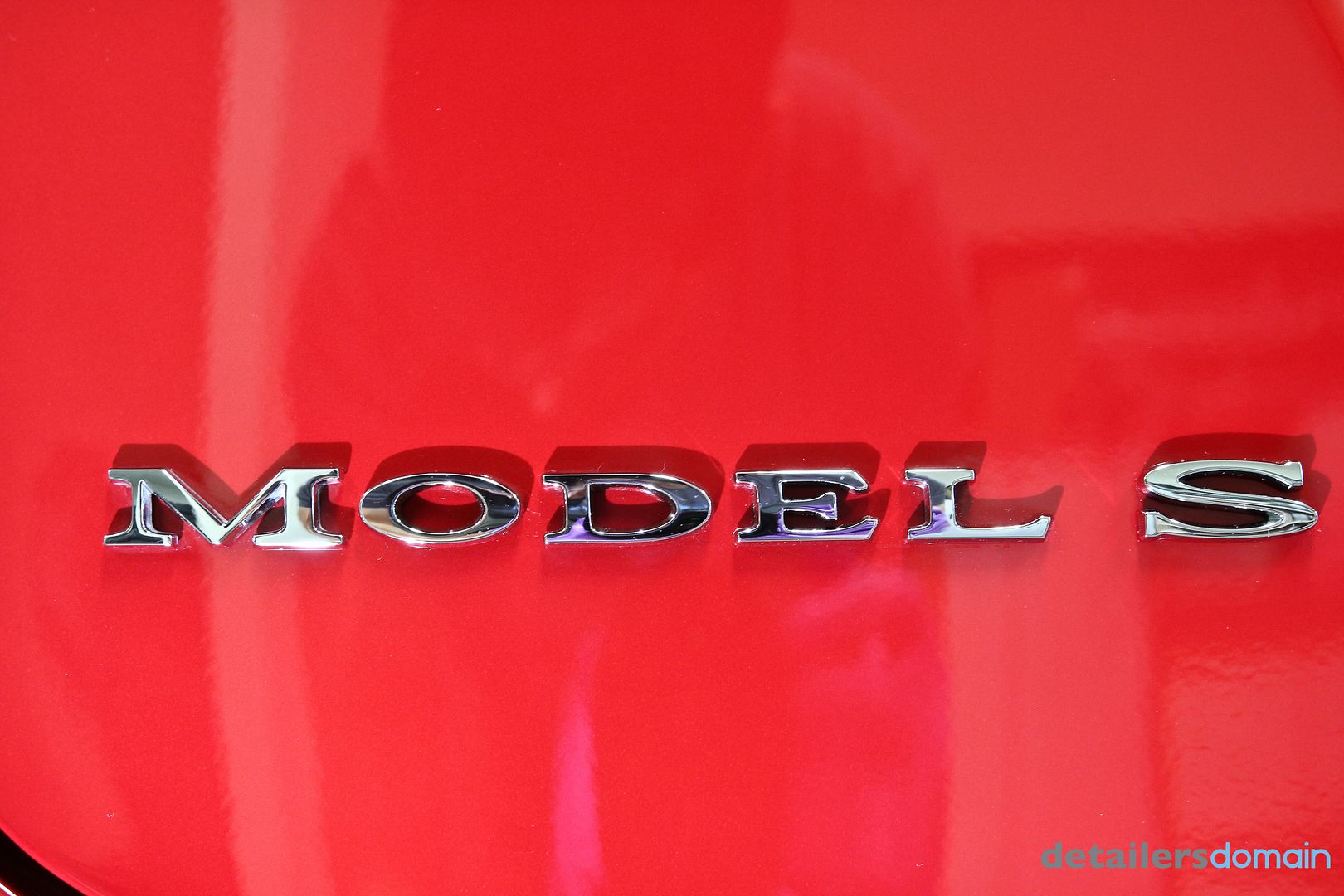 Afters Shots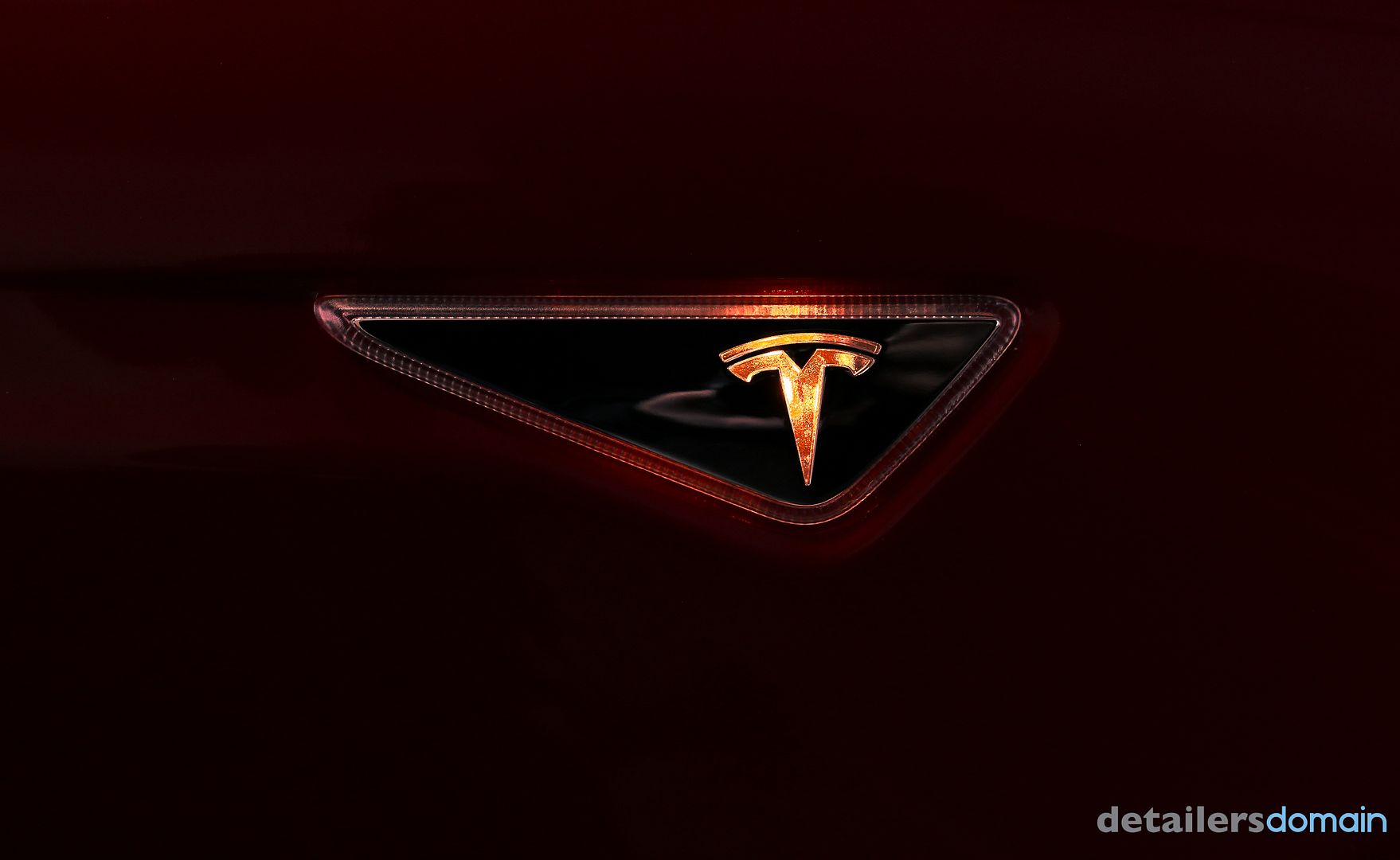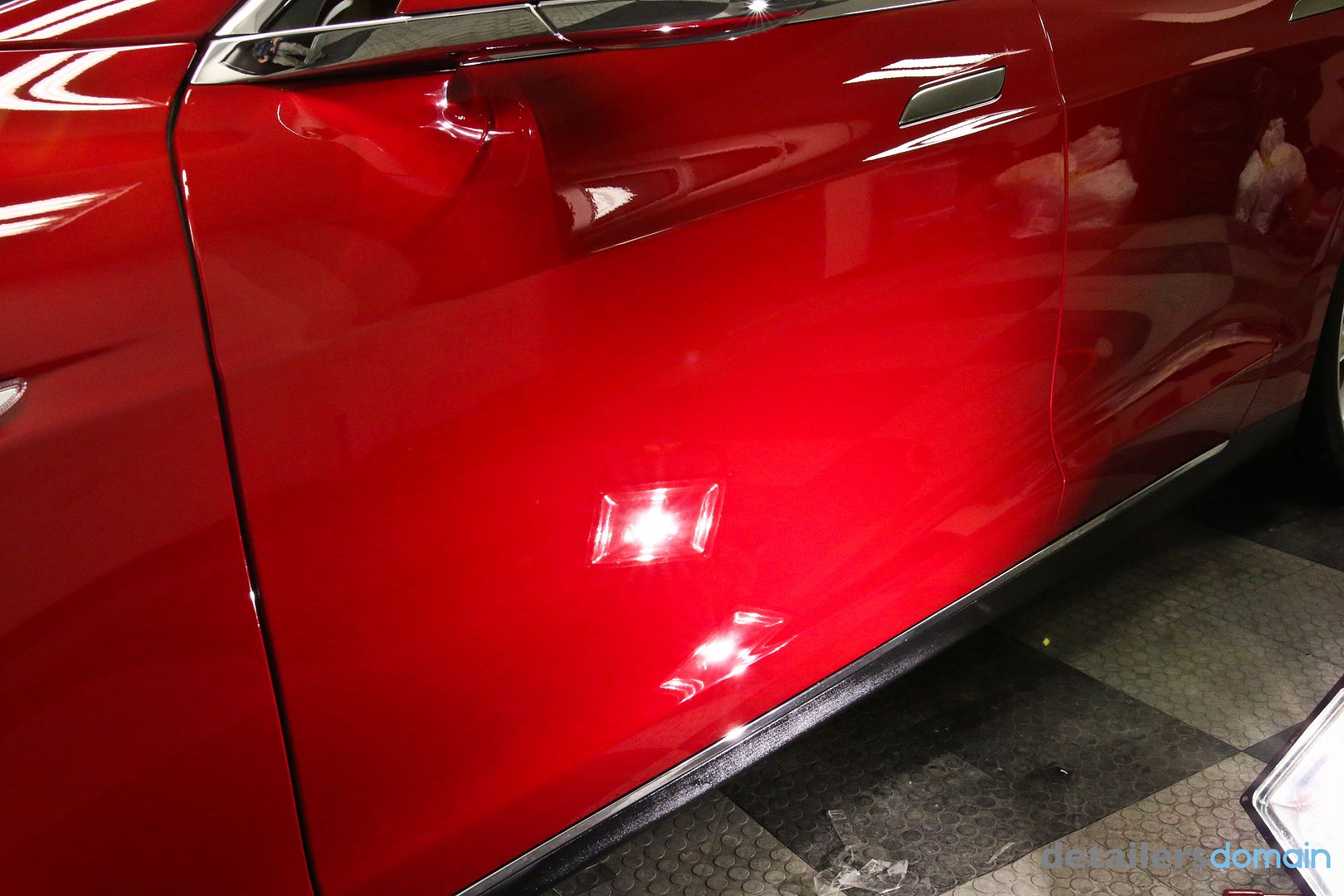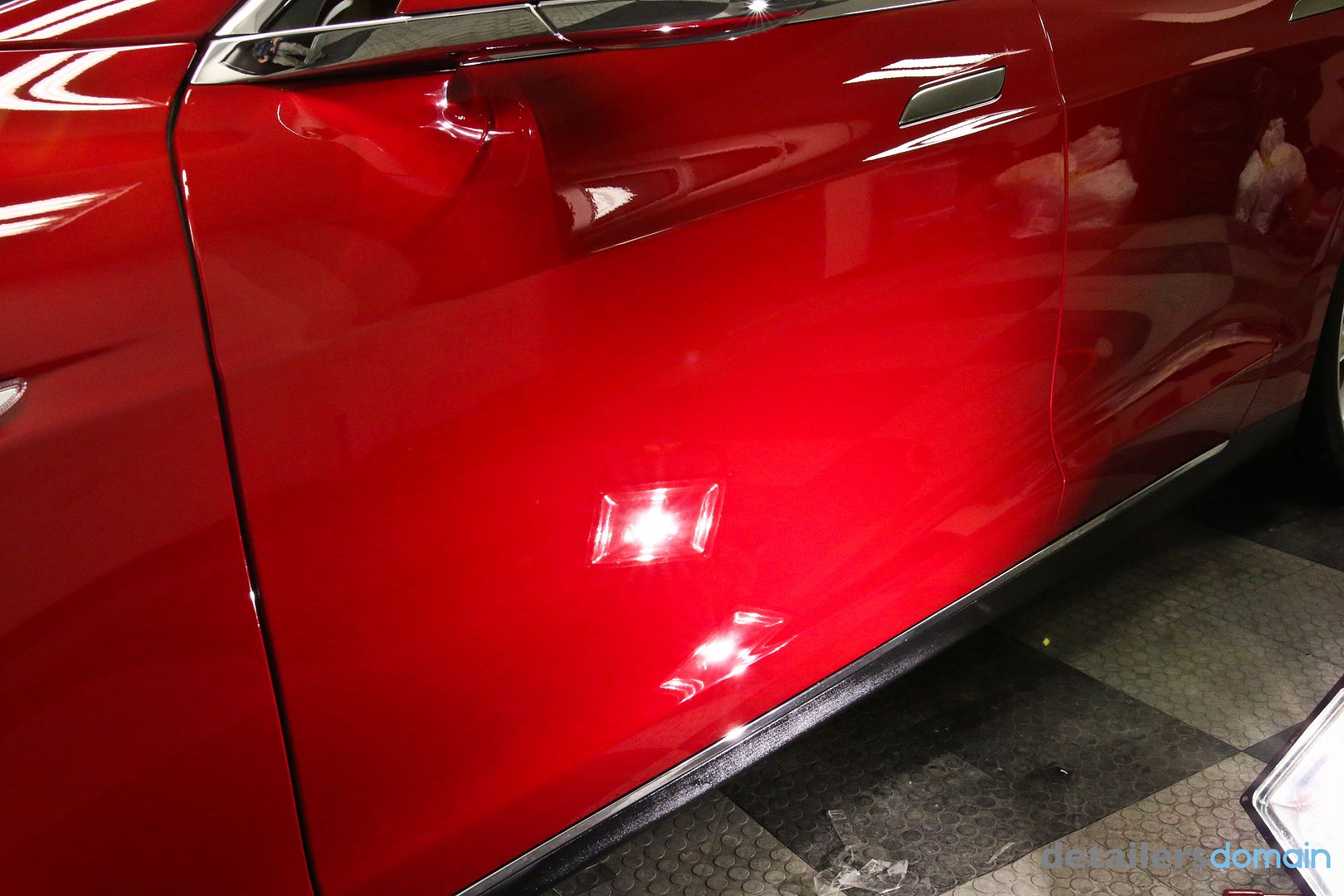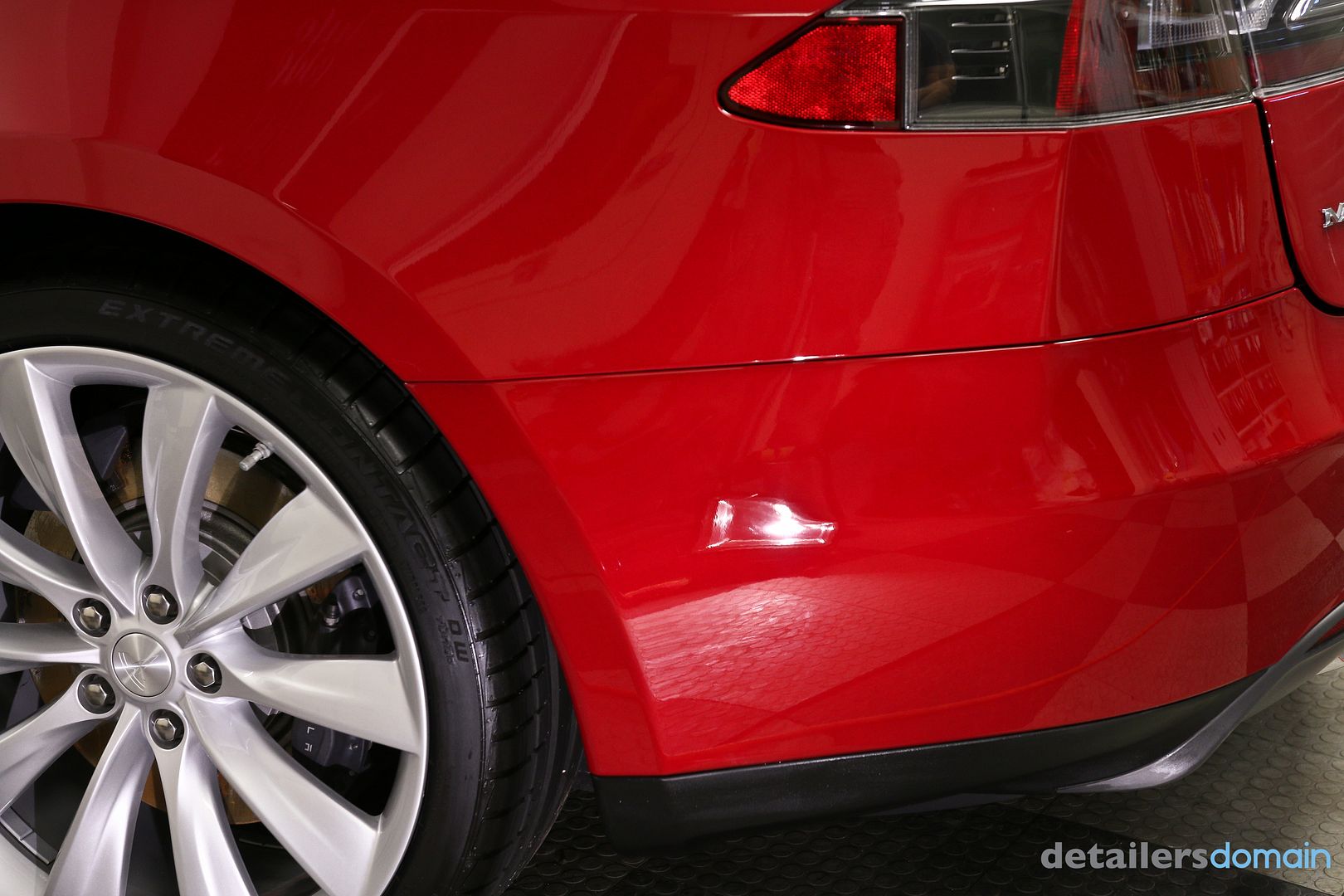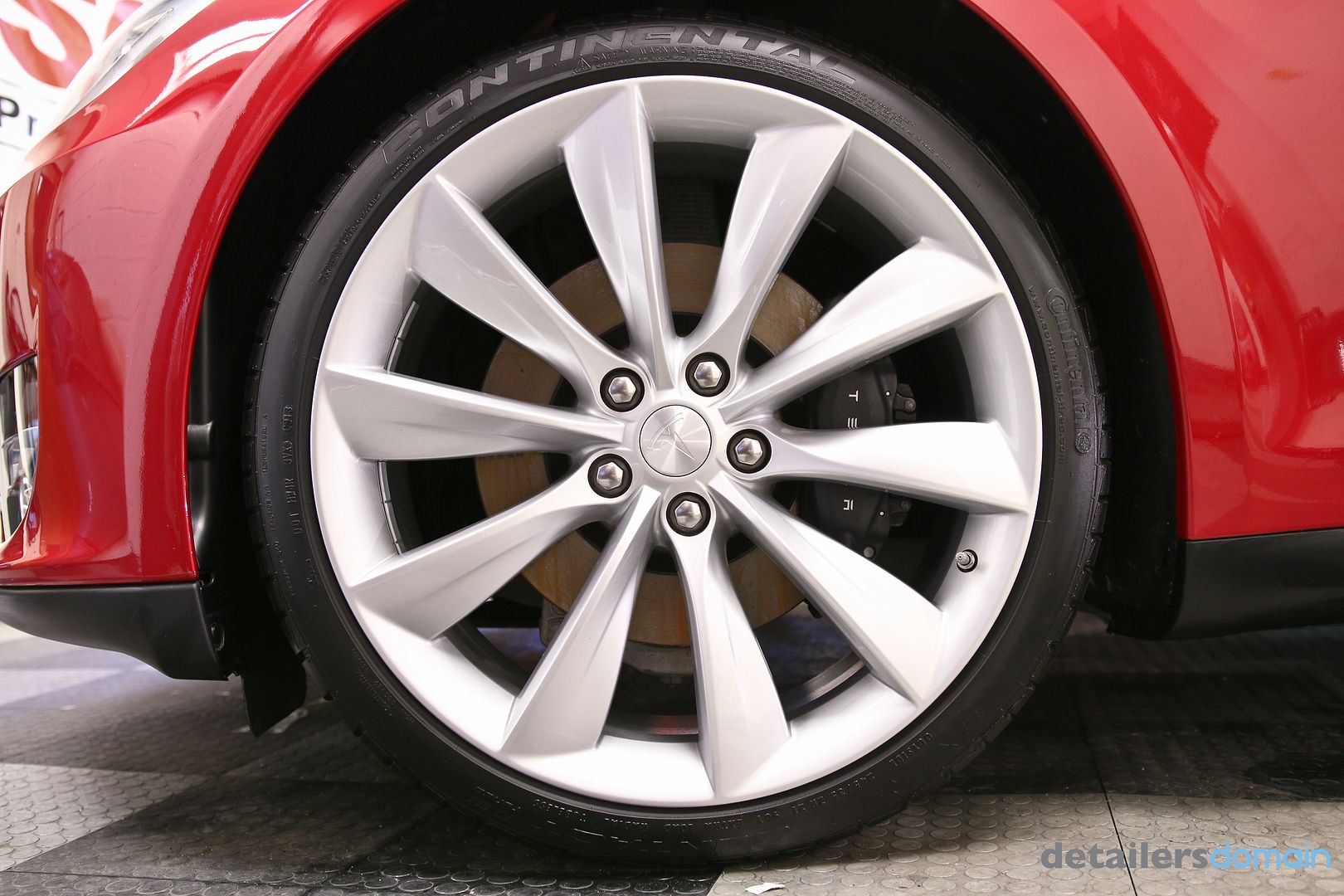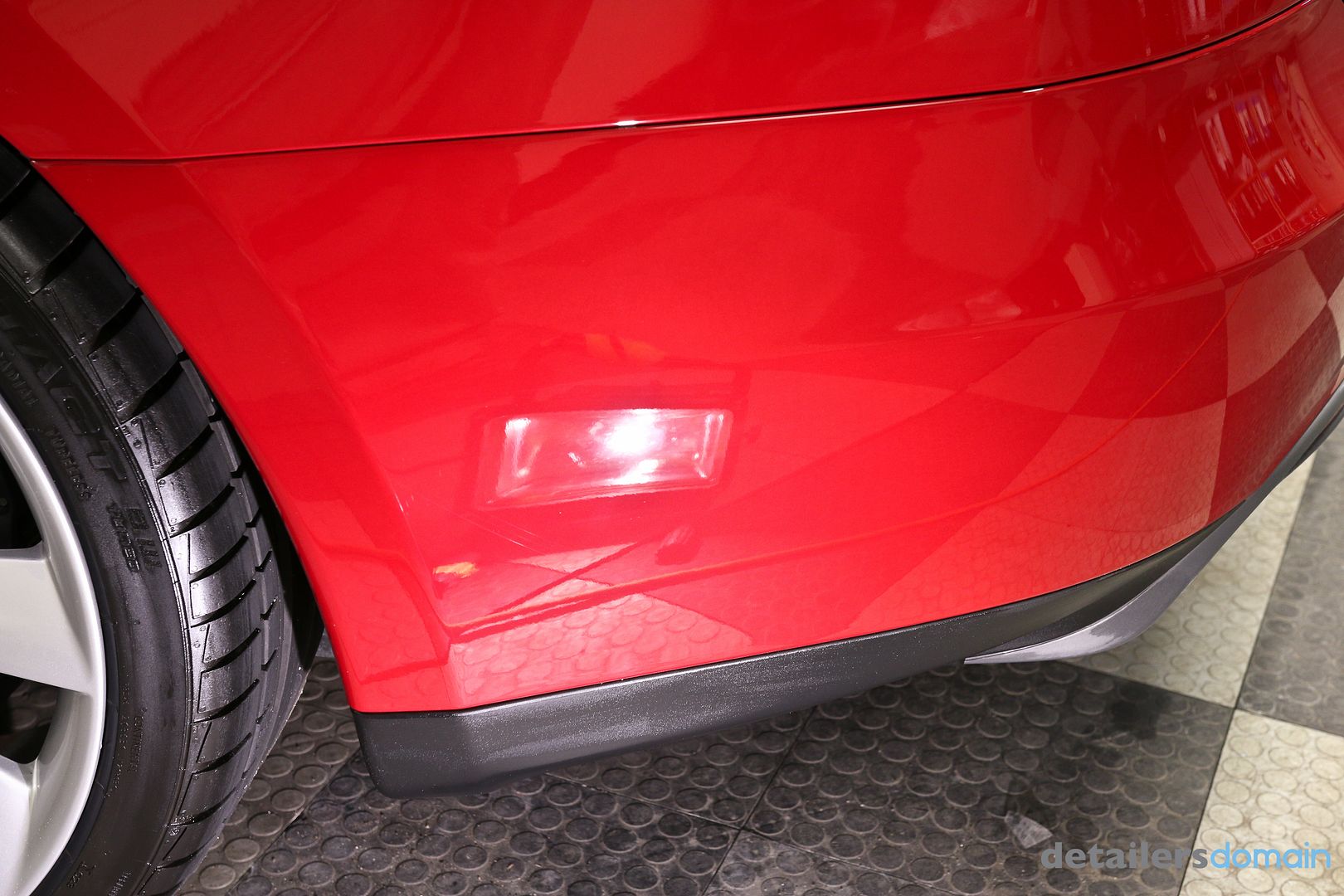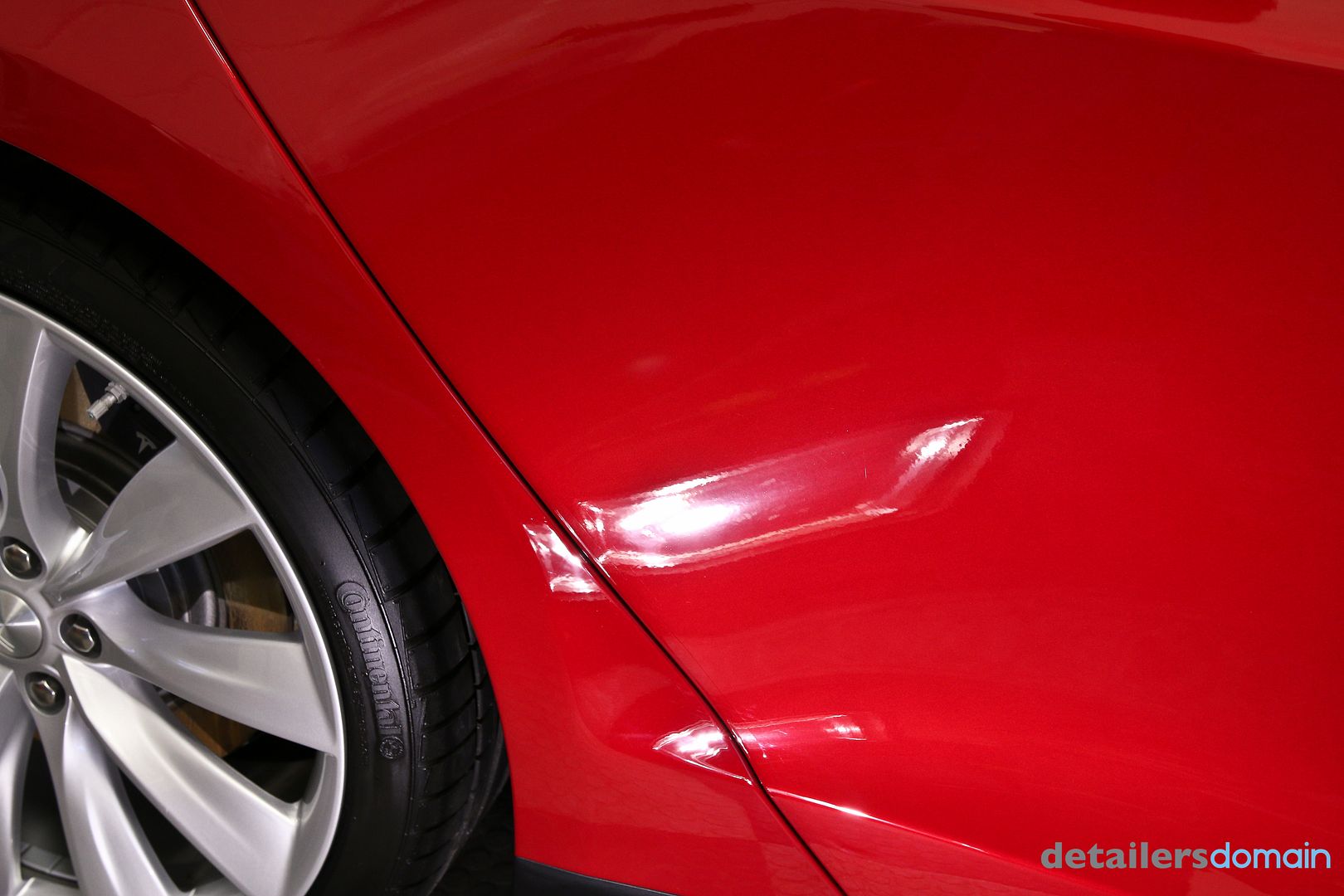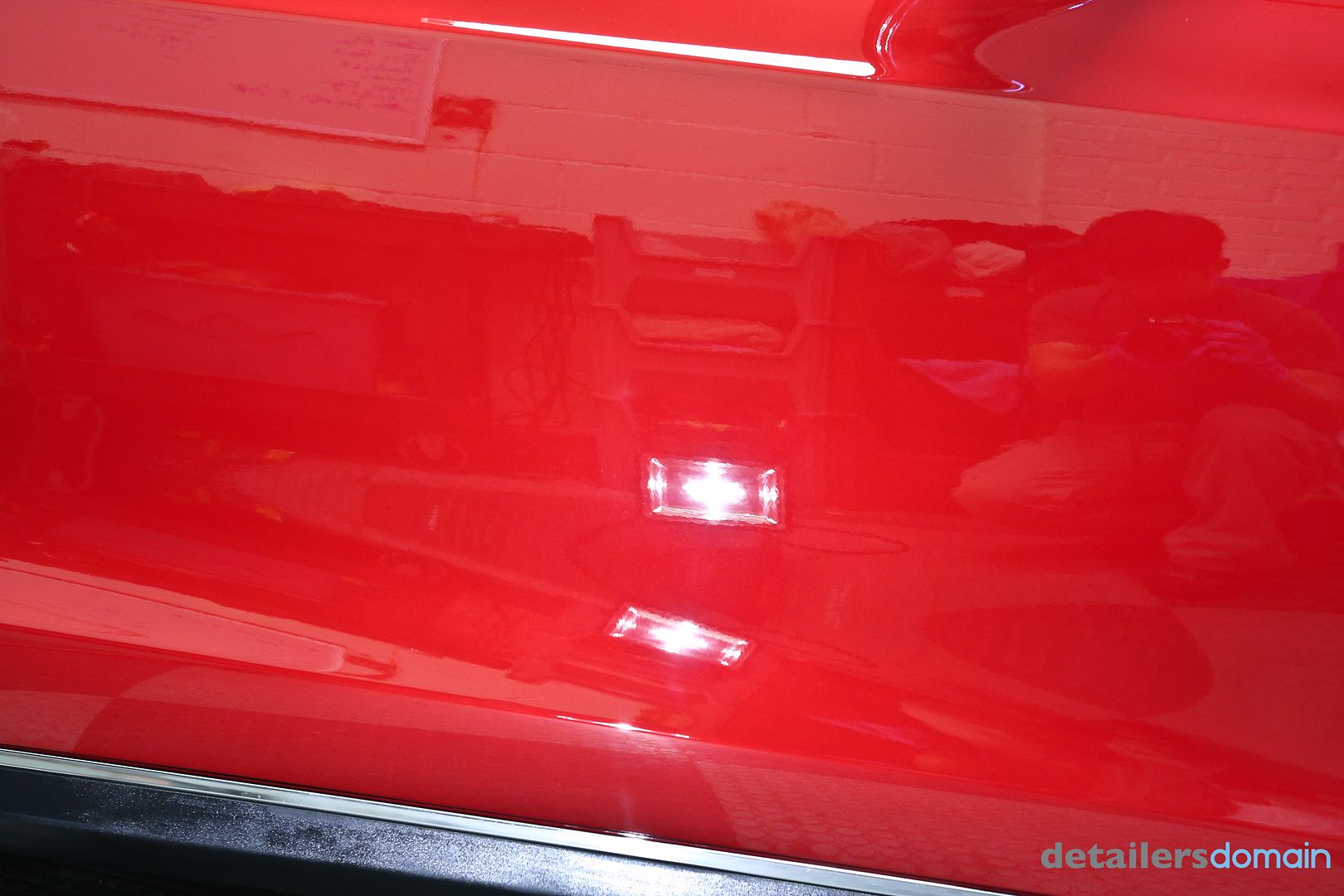 We were lucky to get some sun!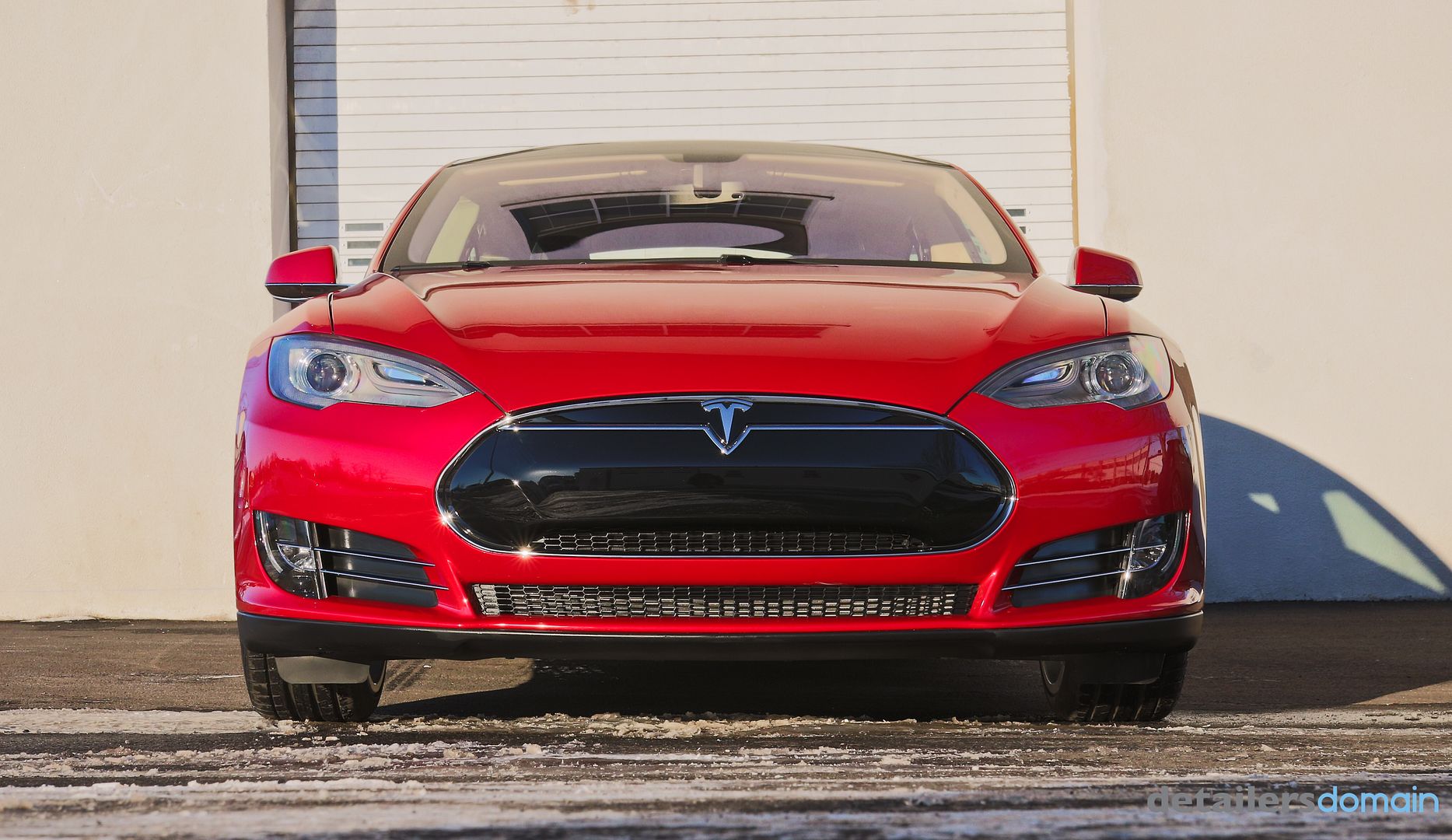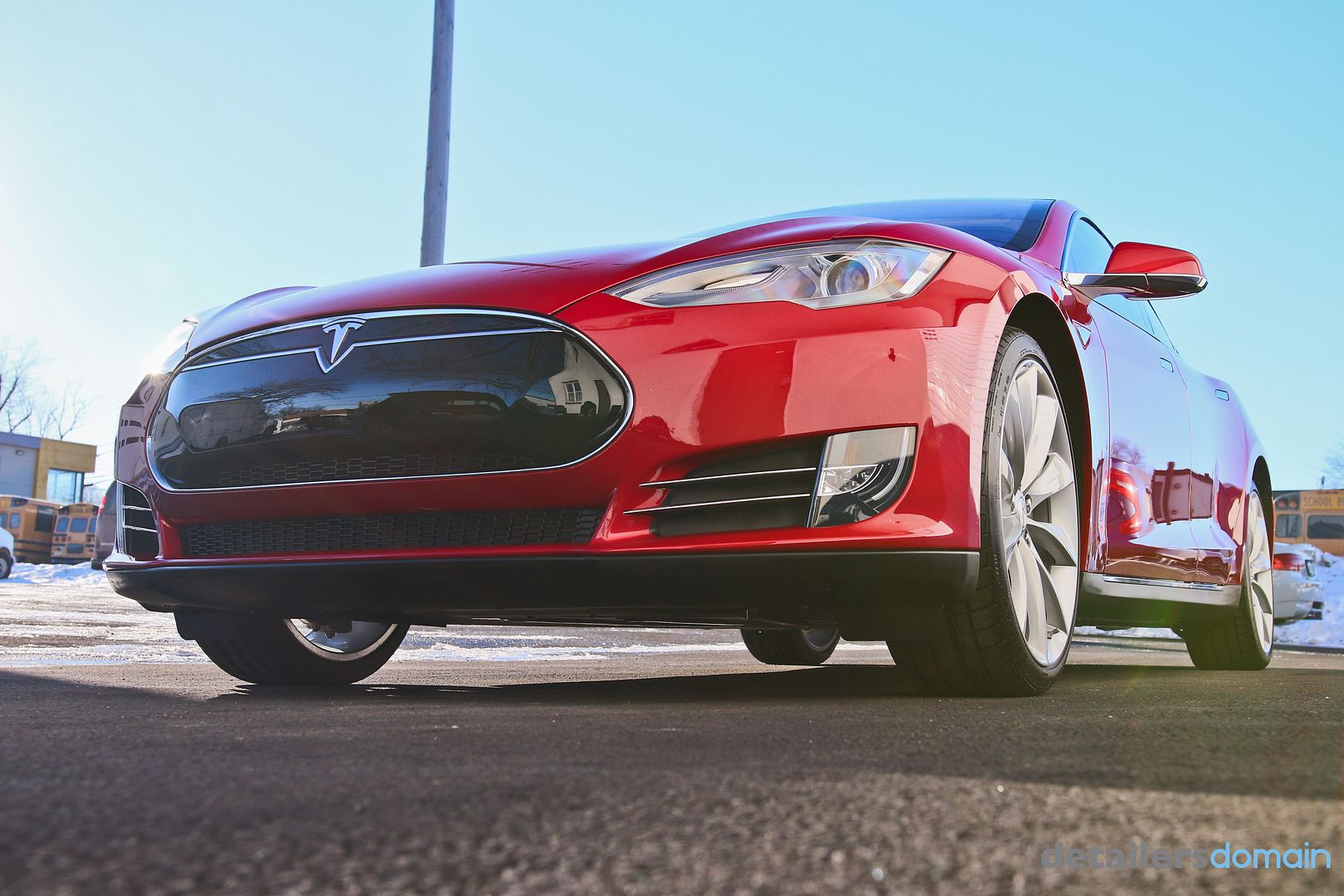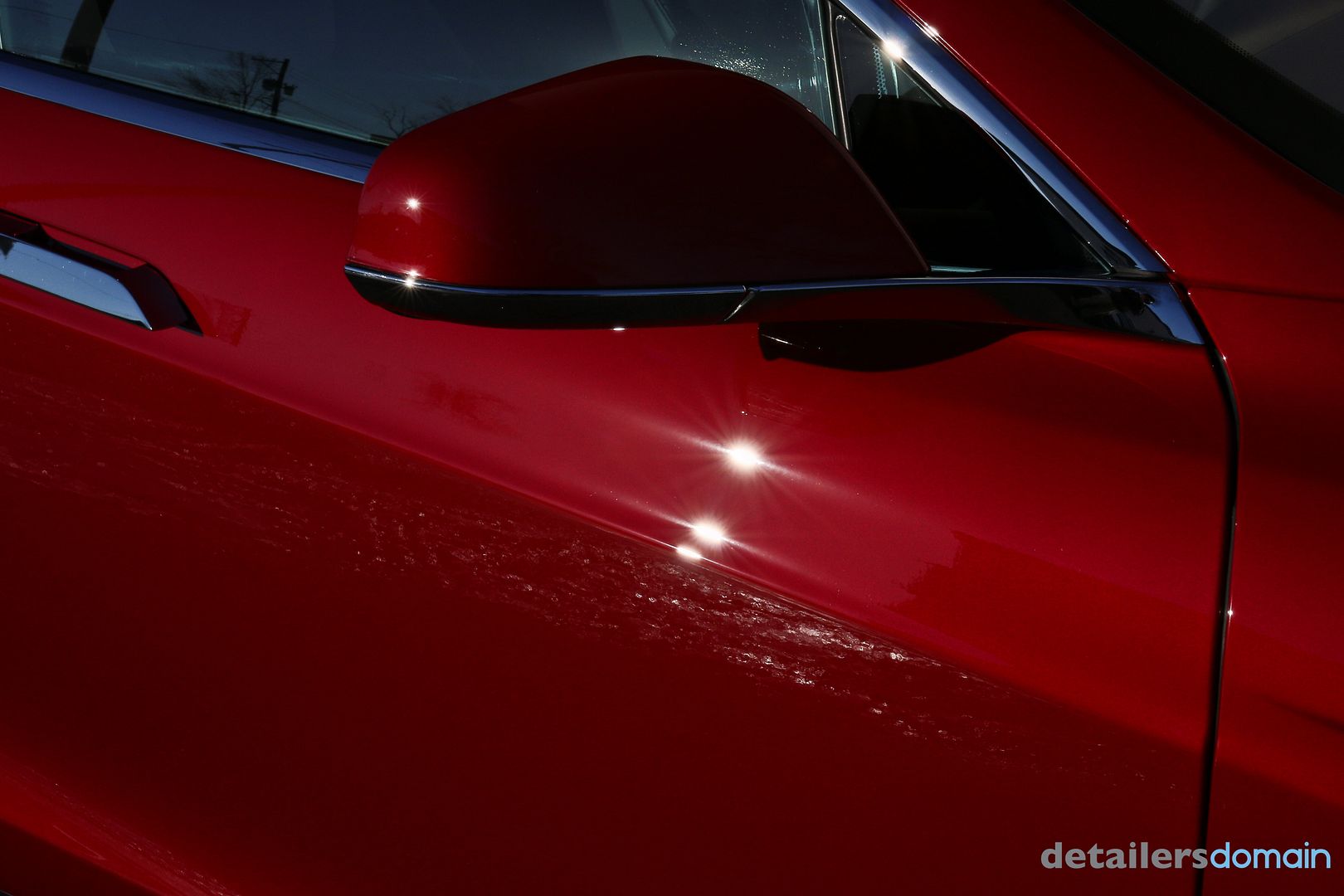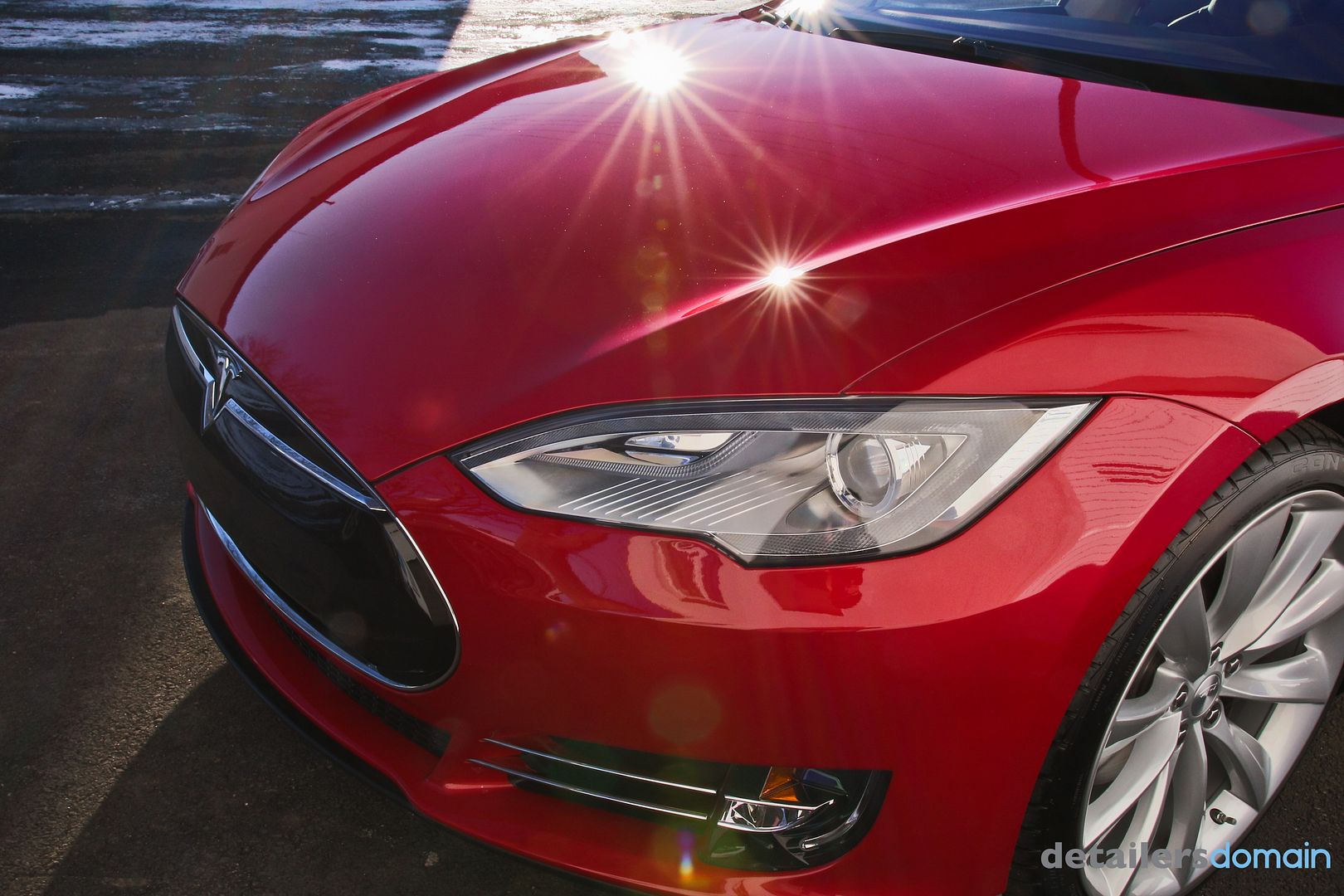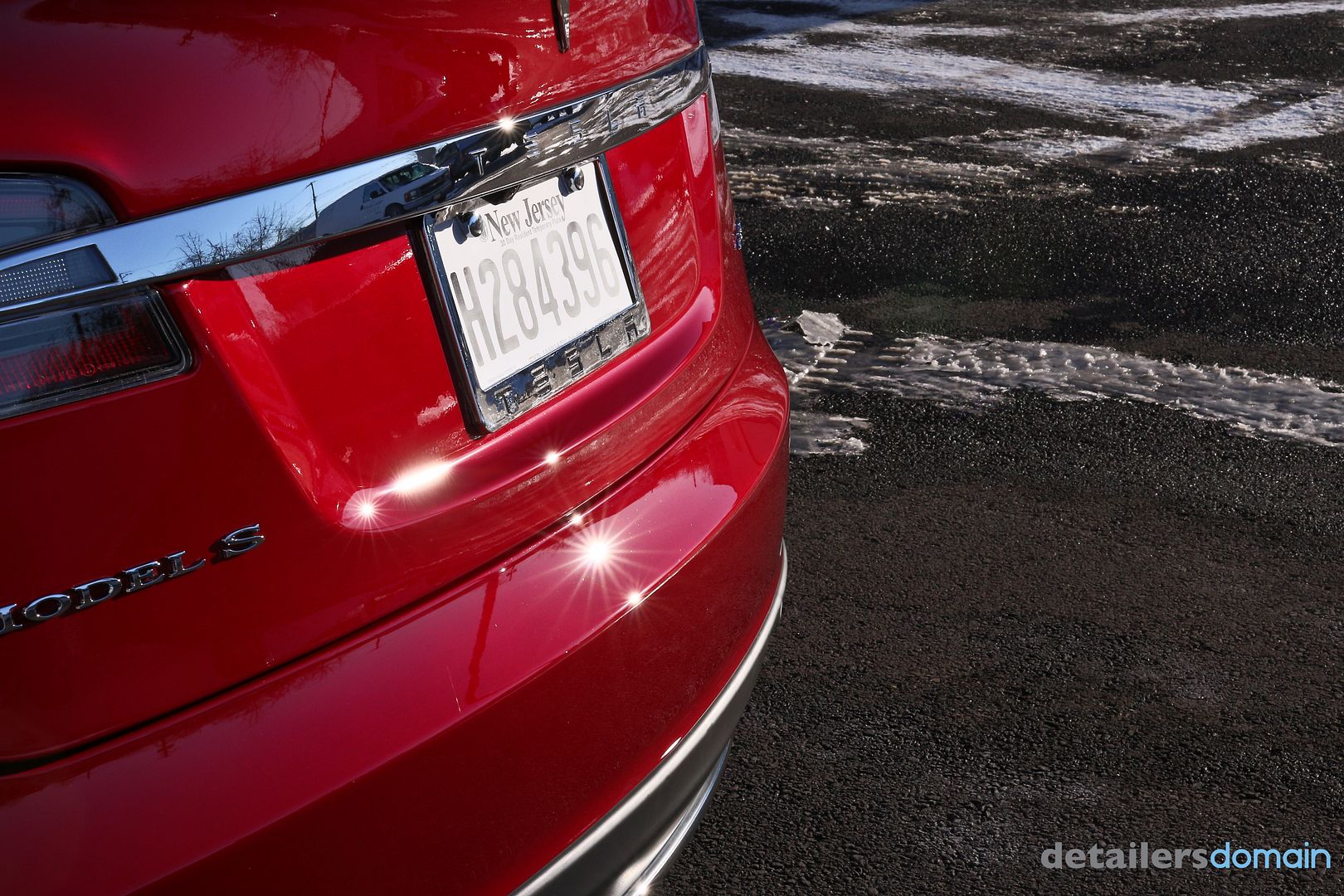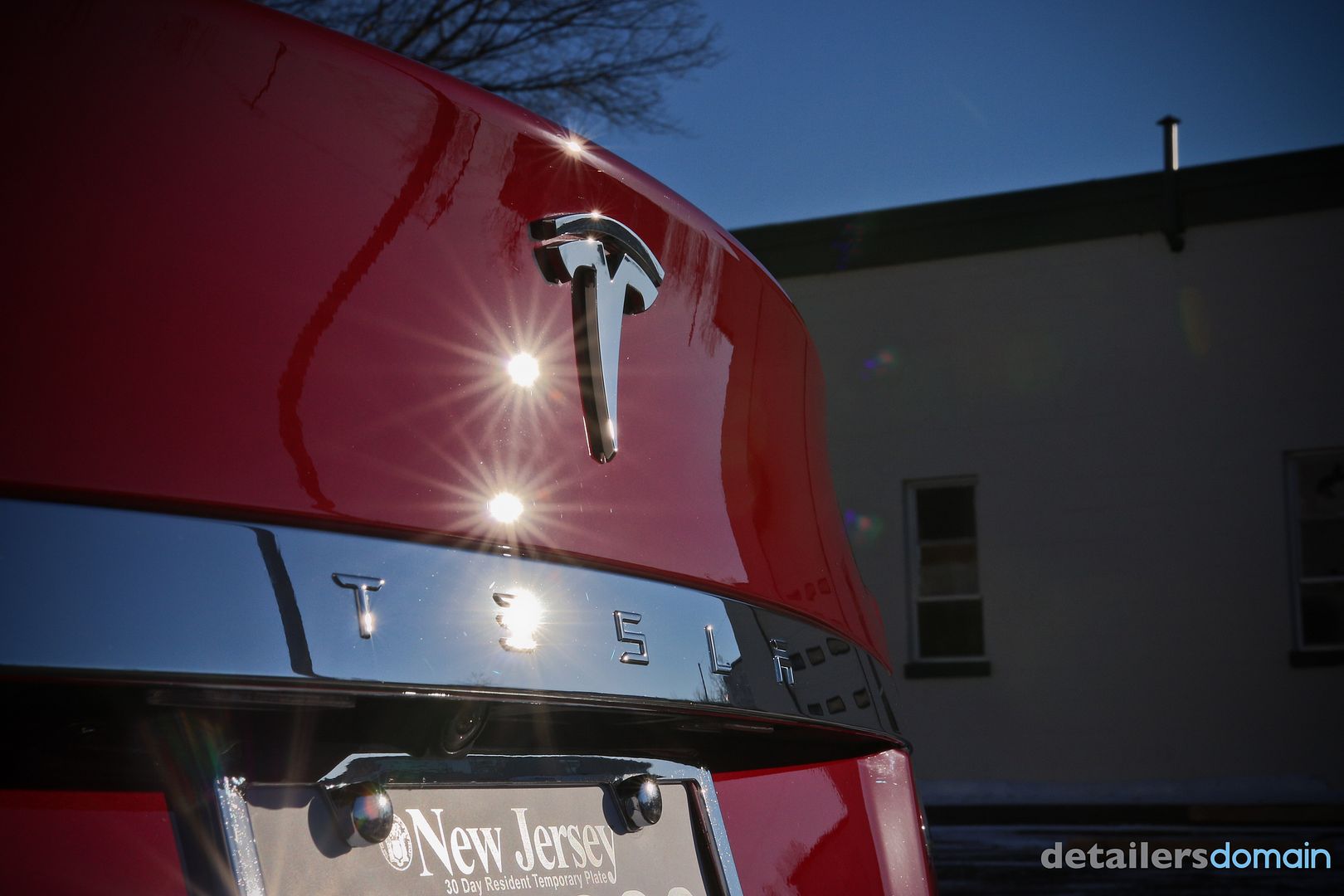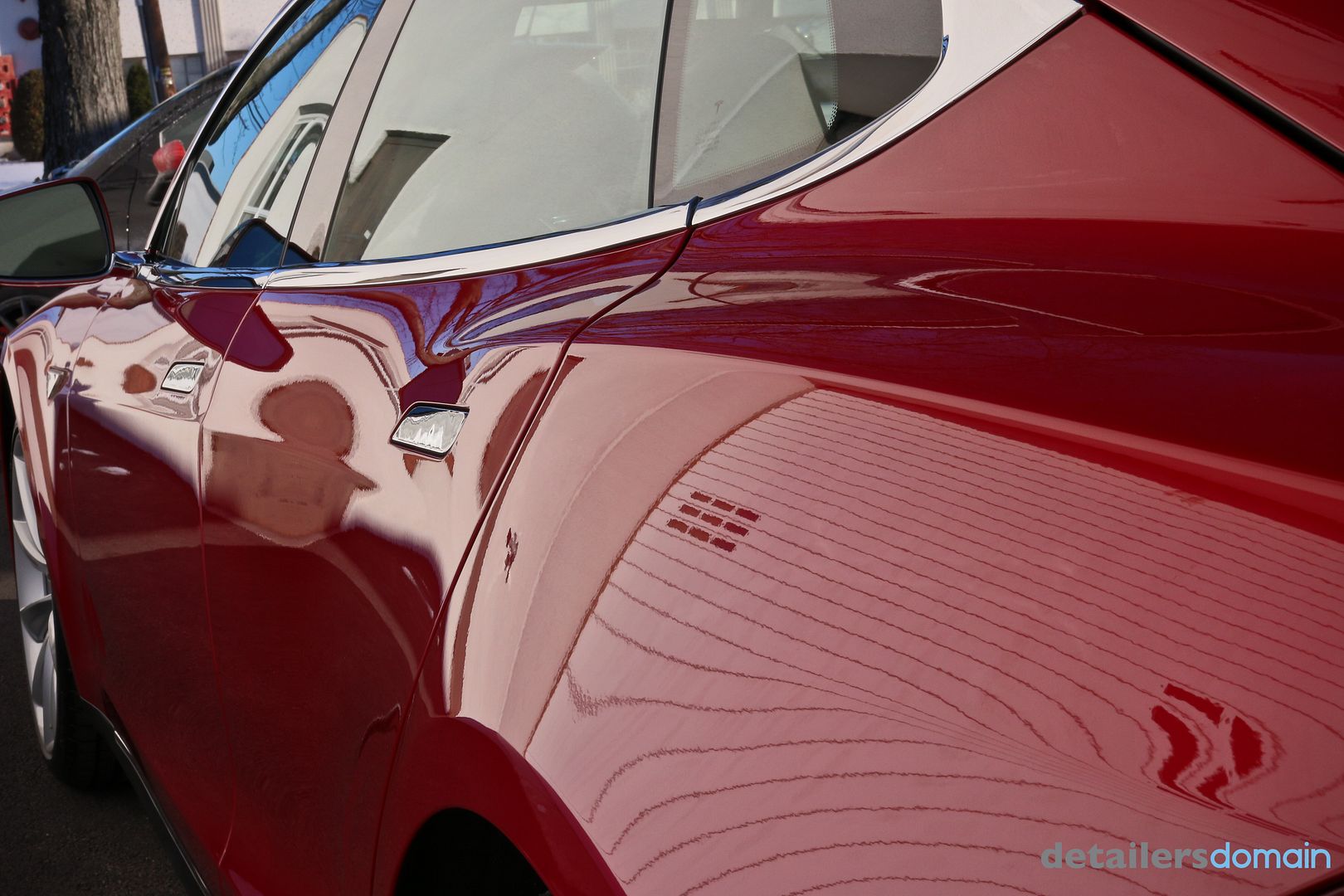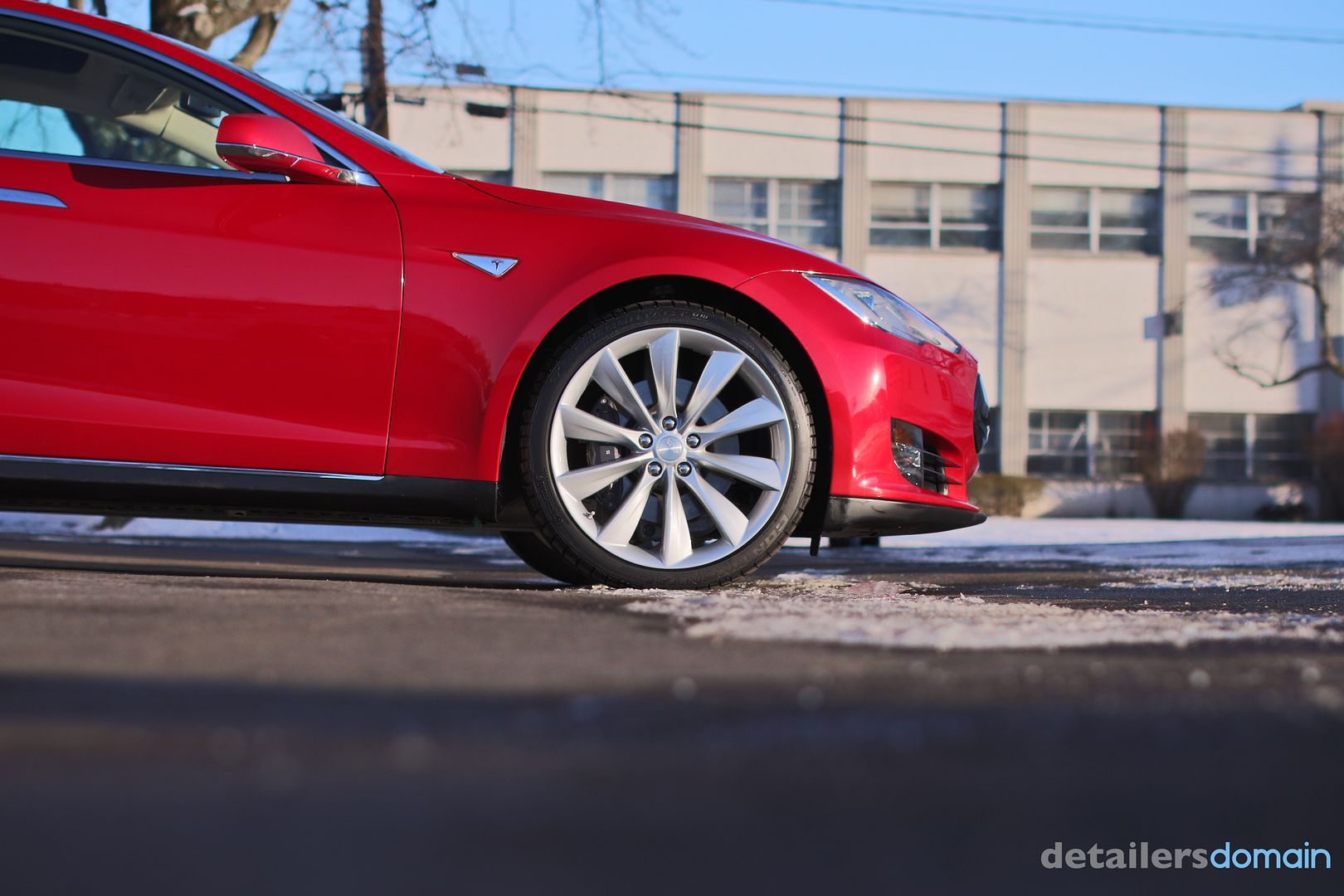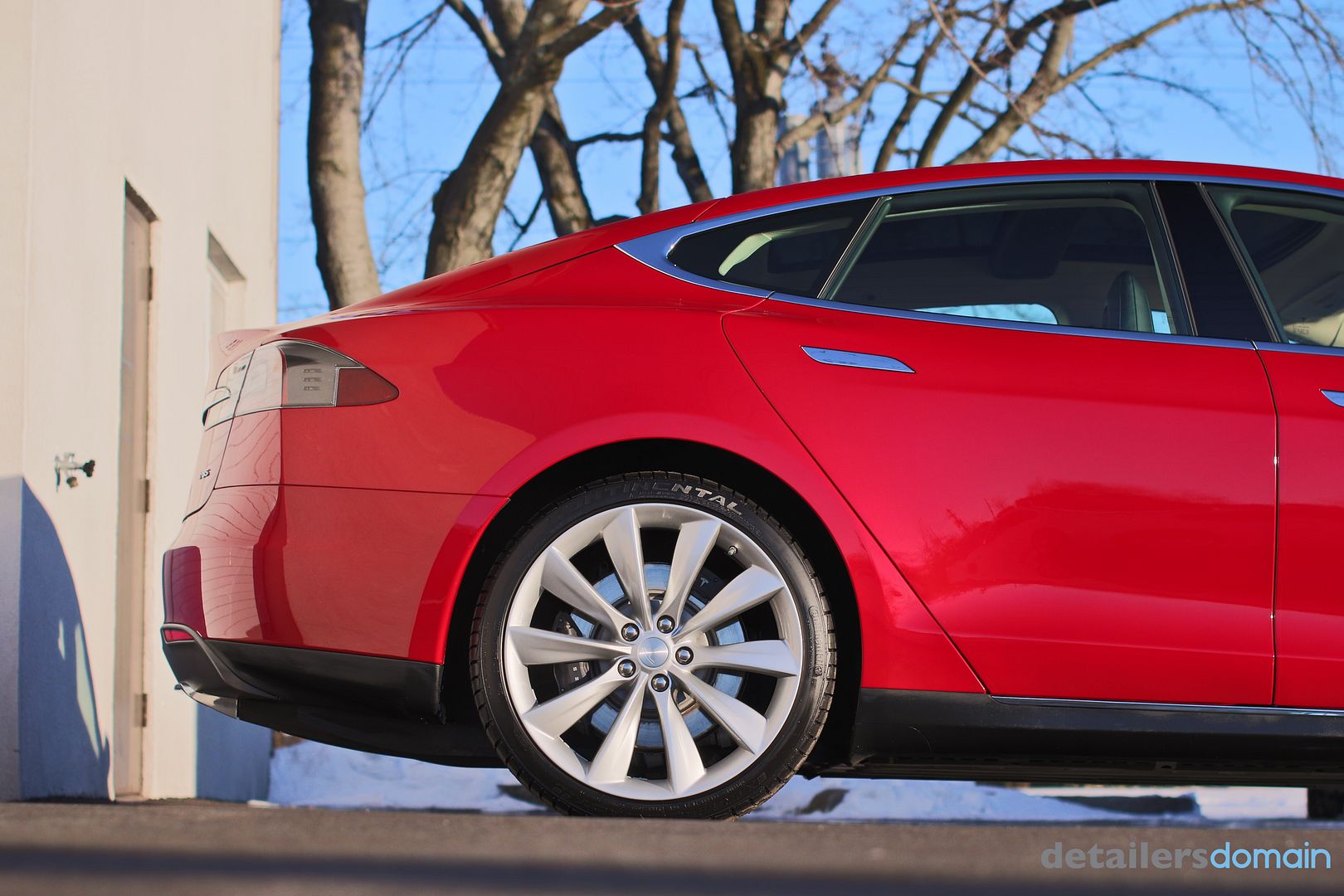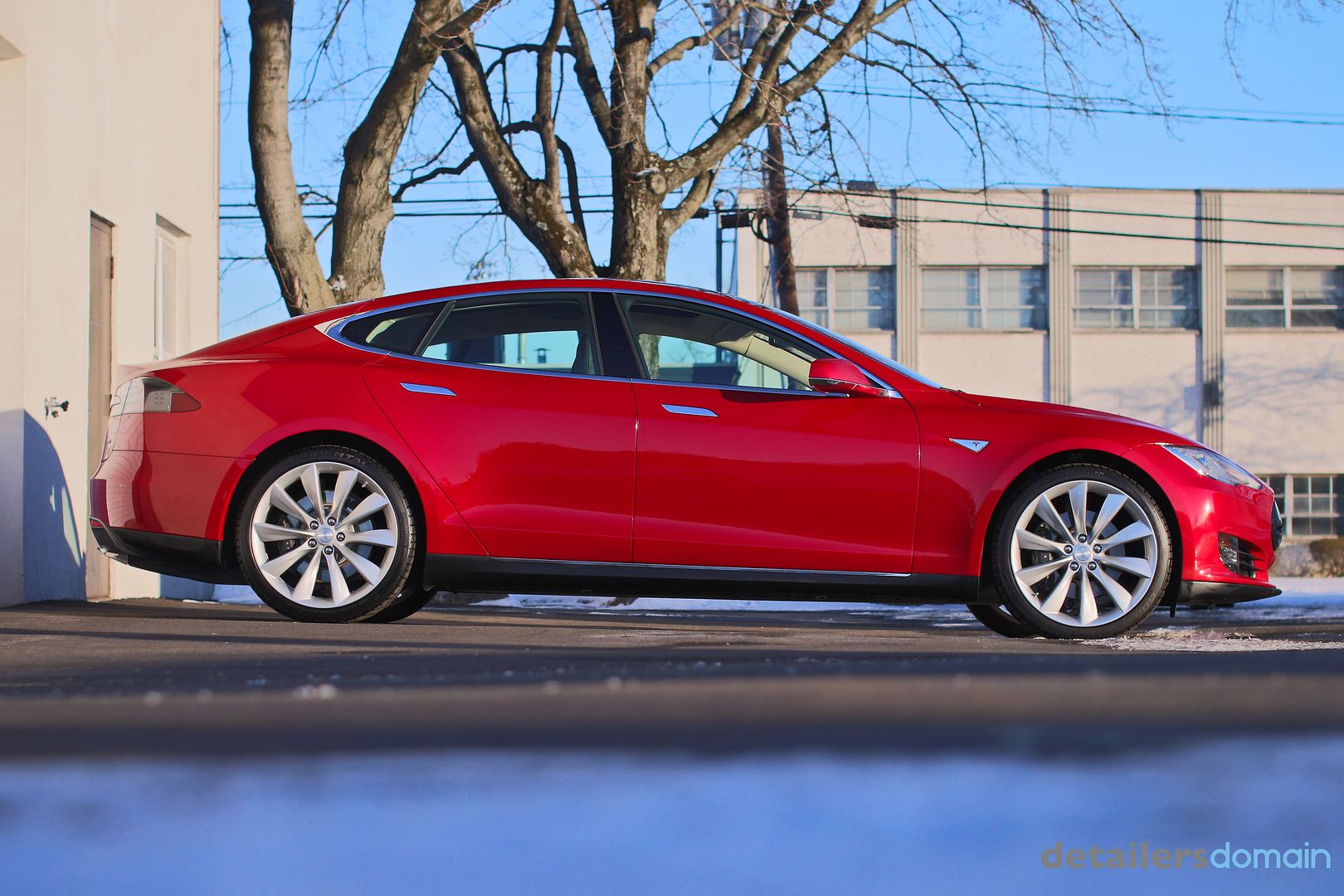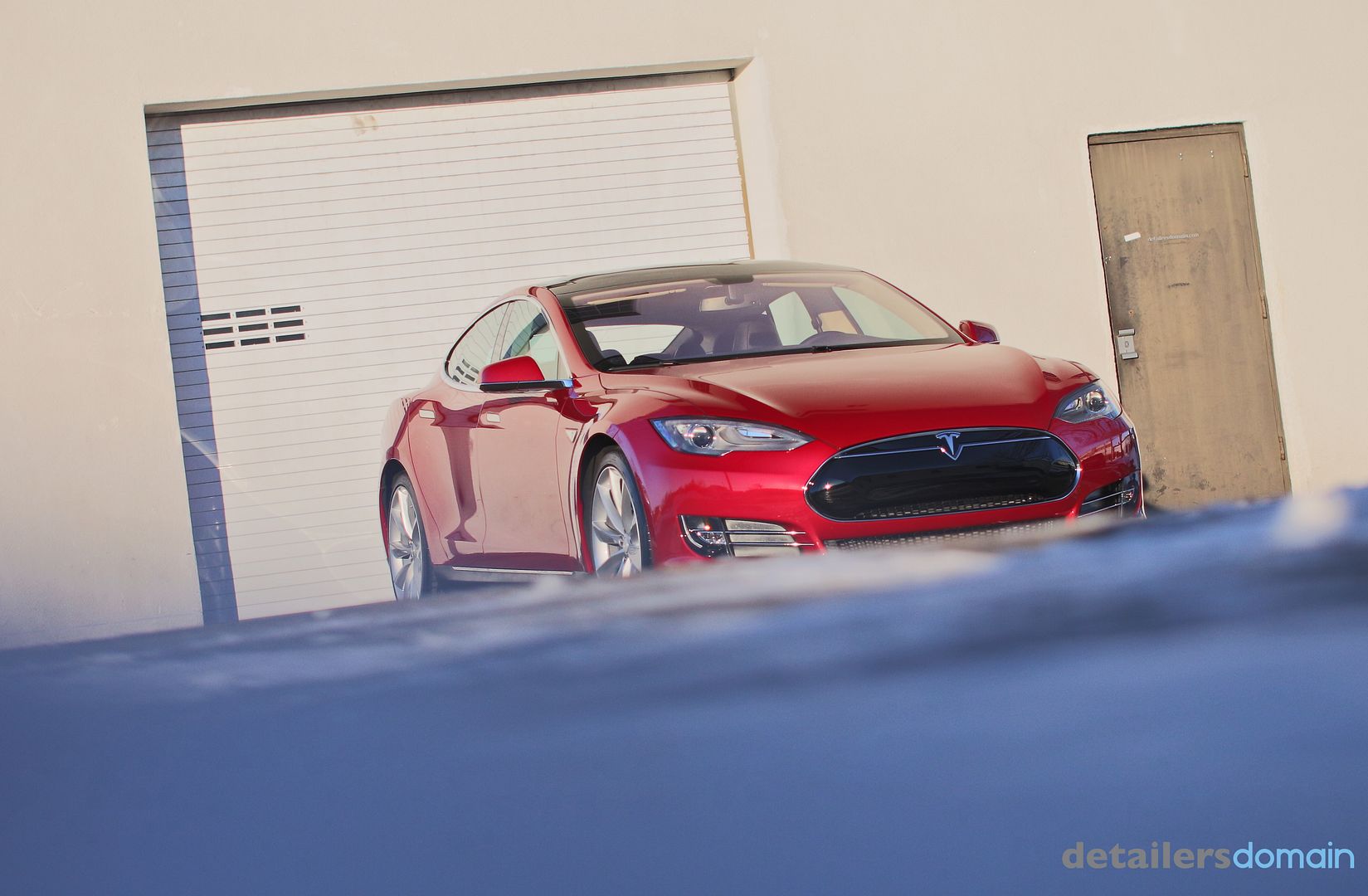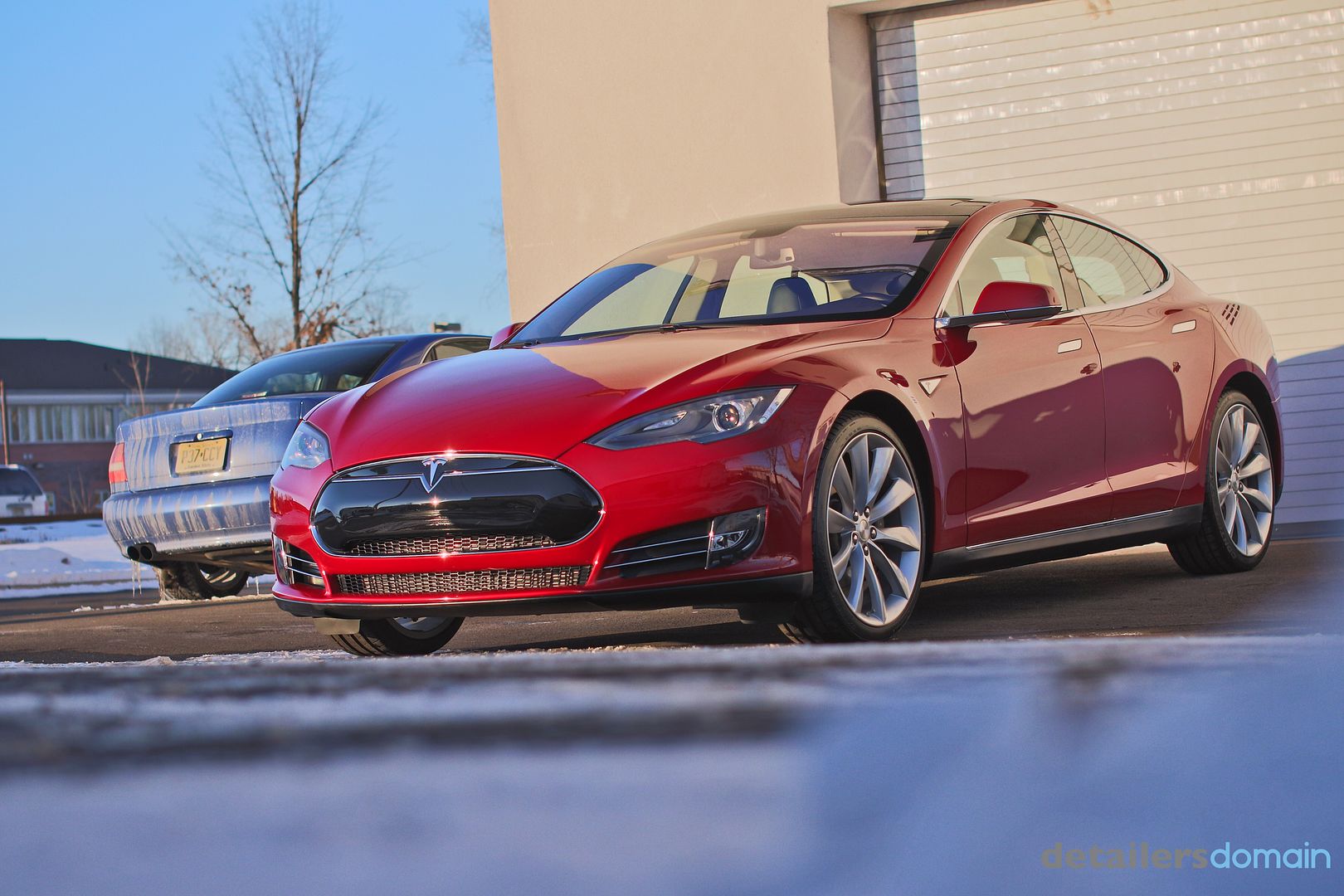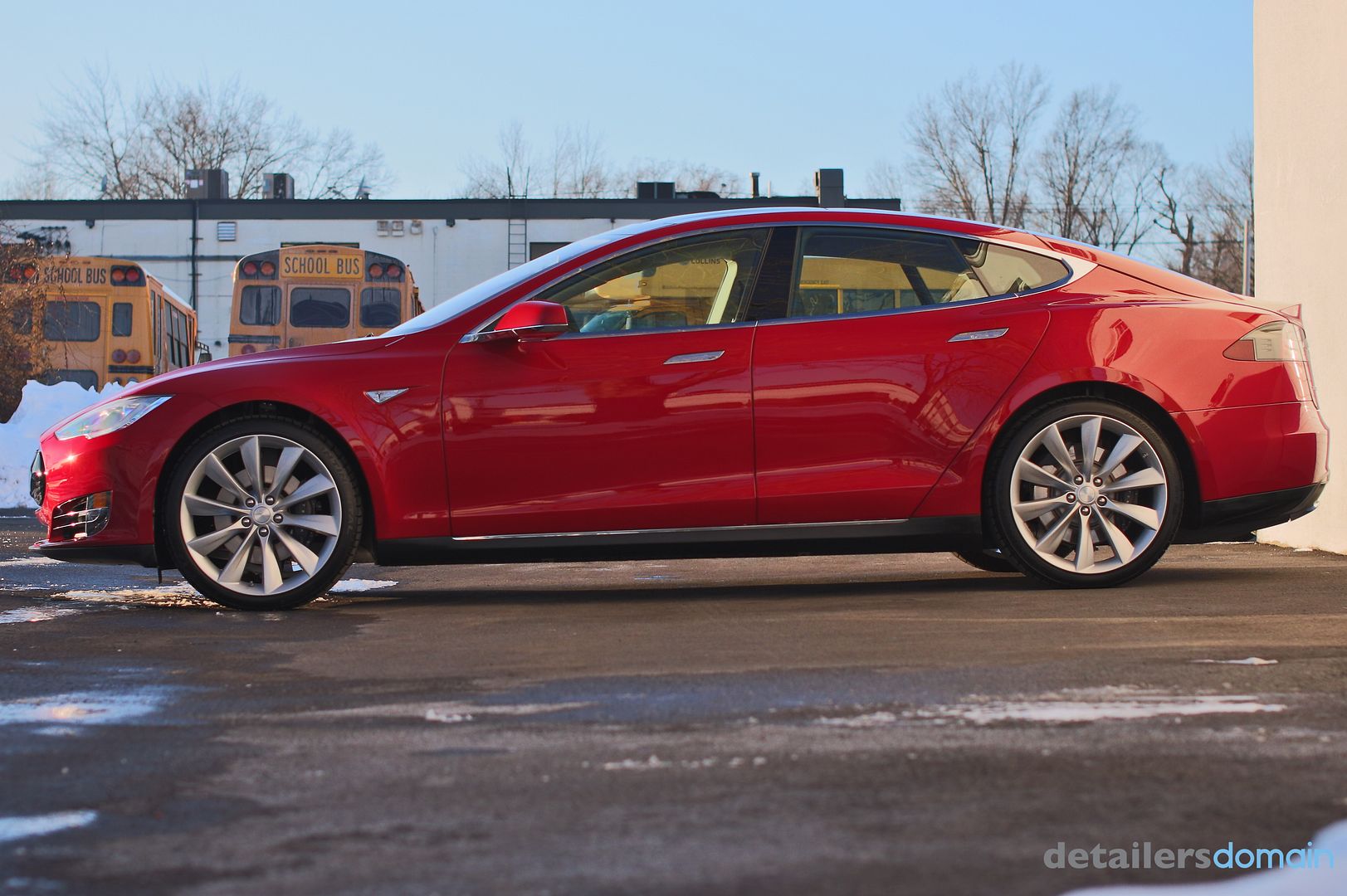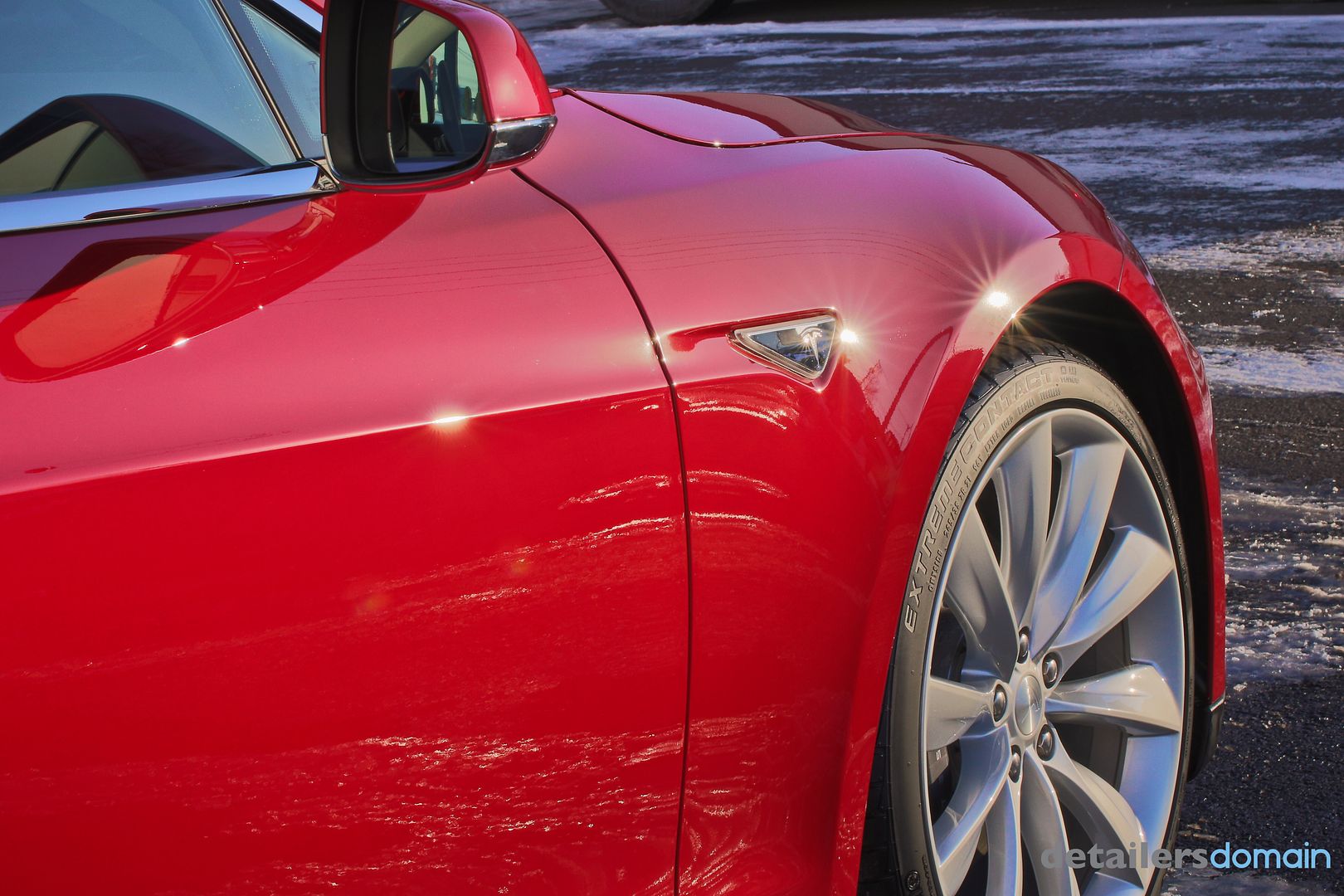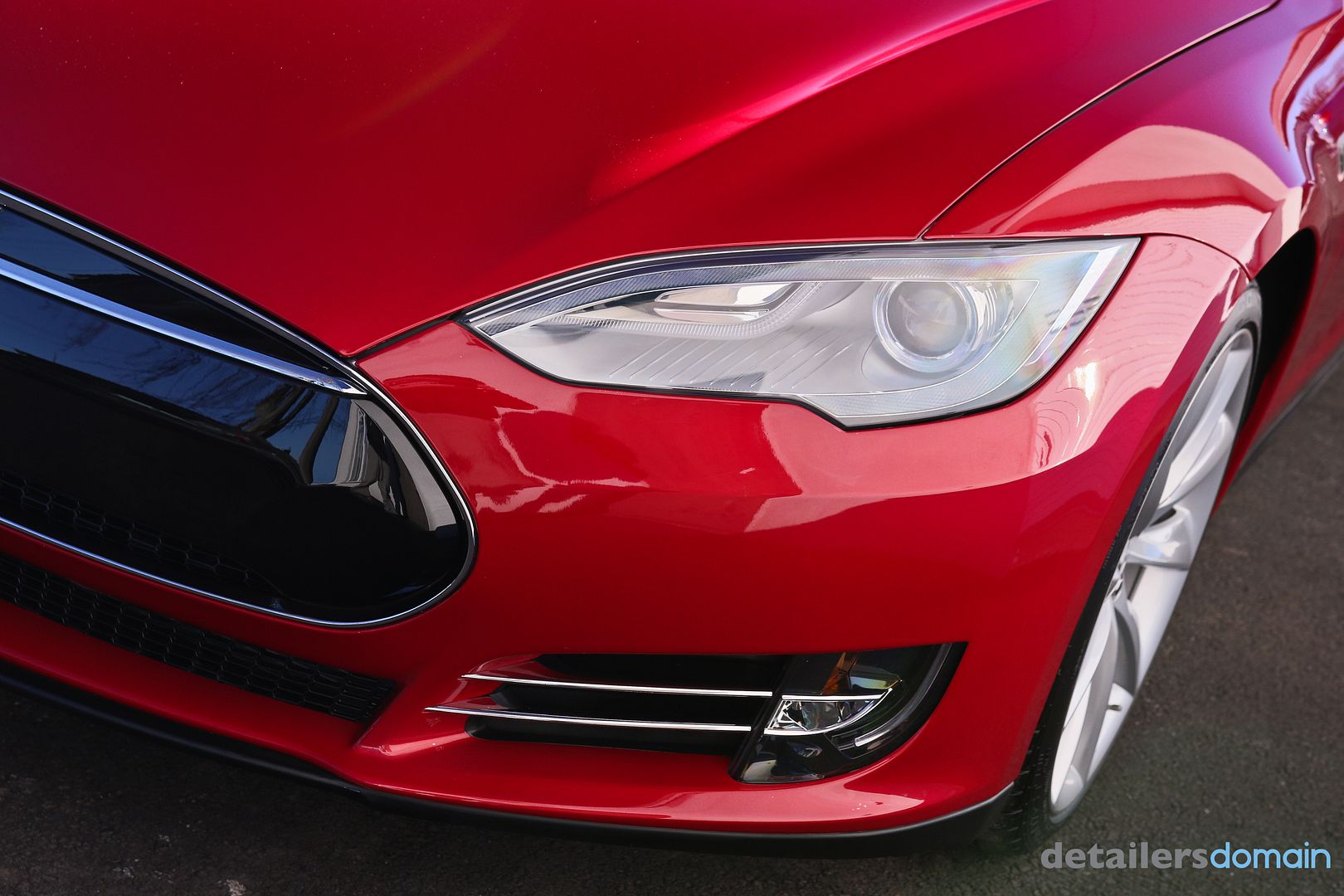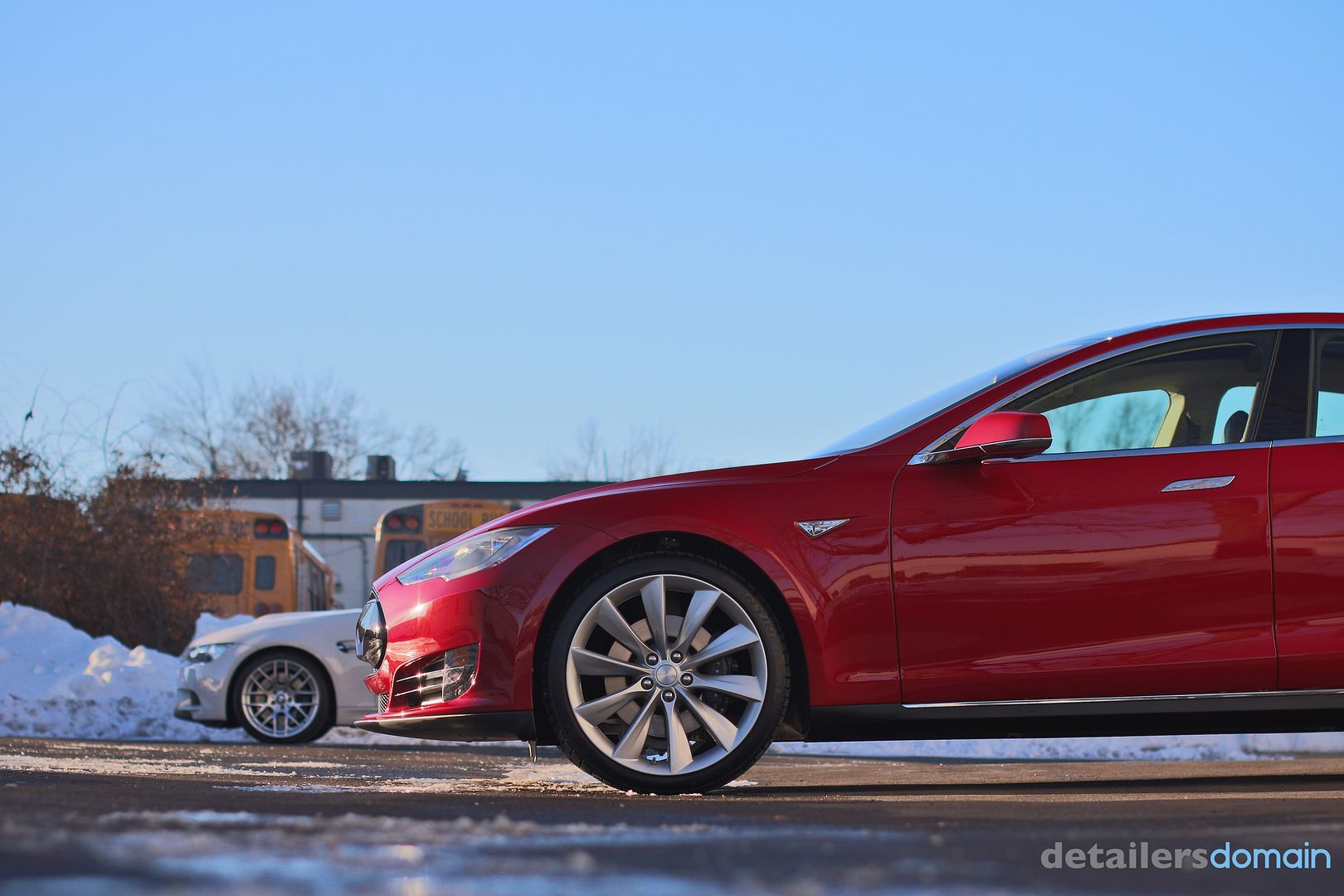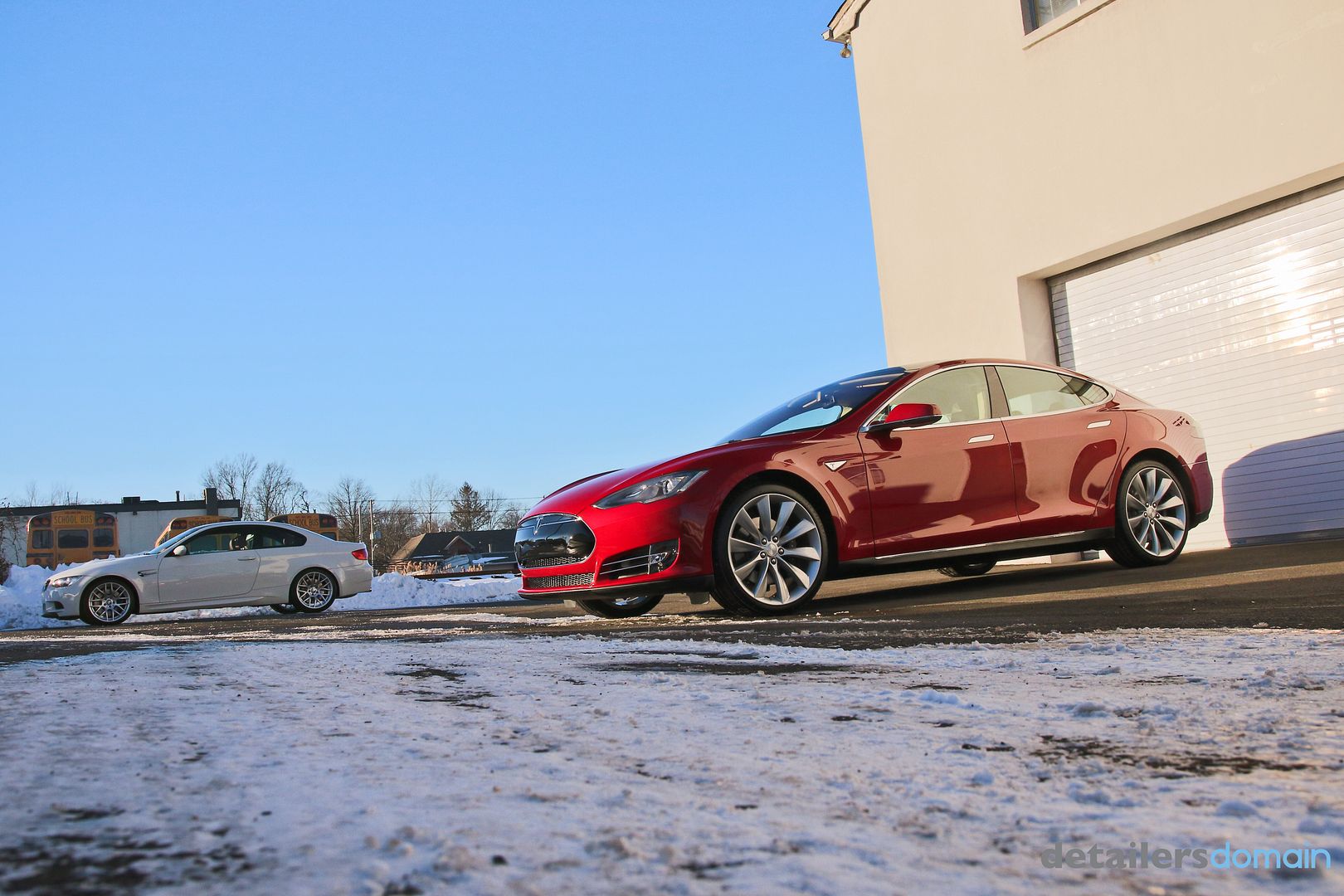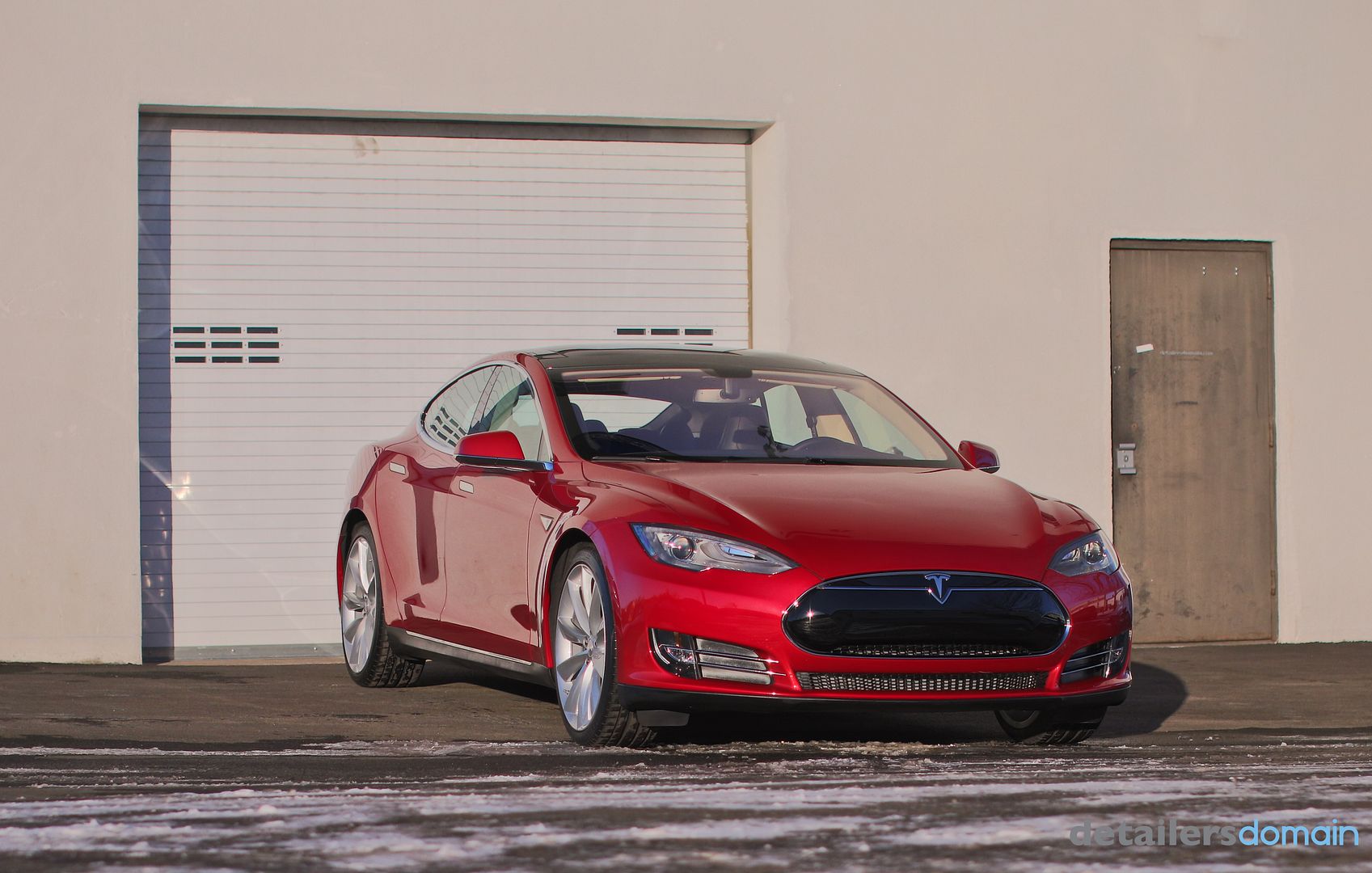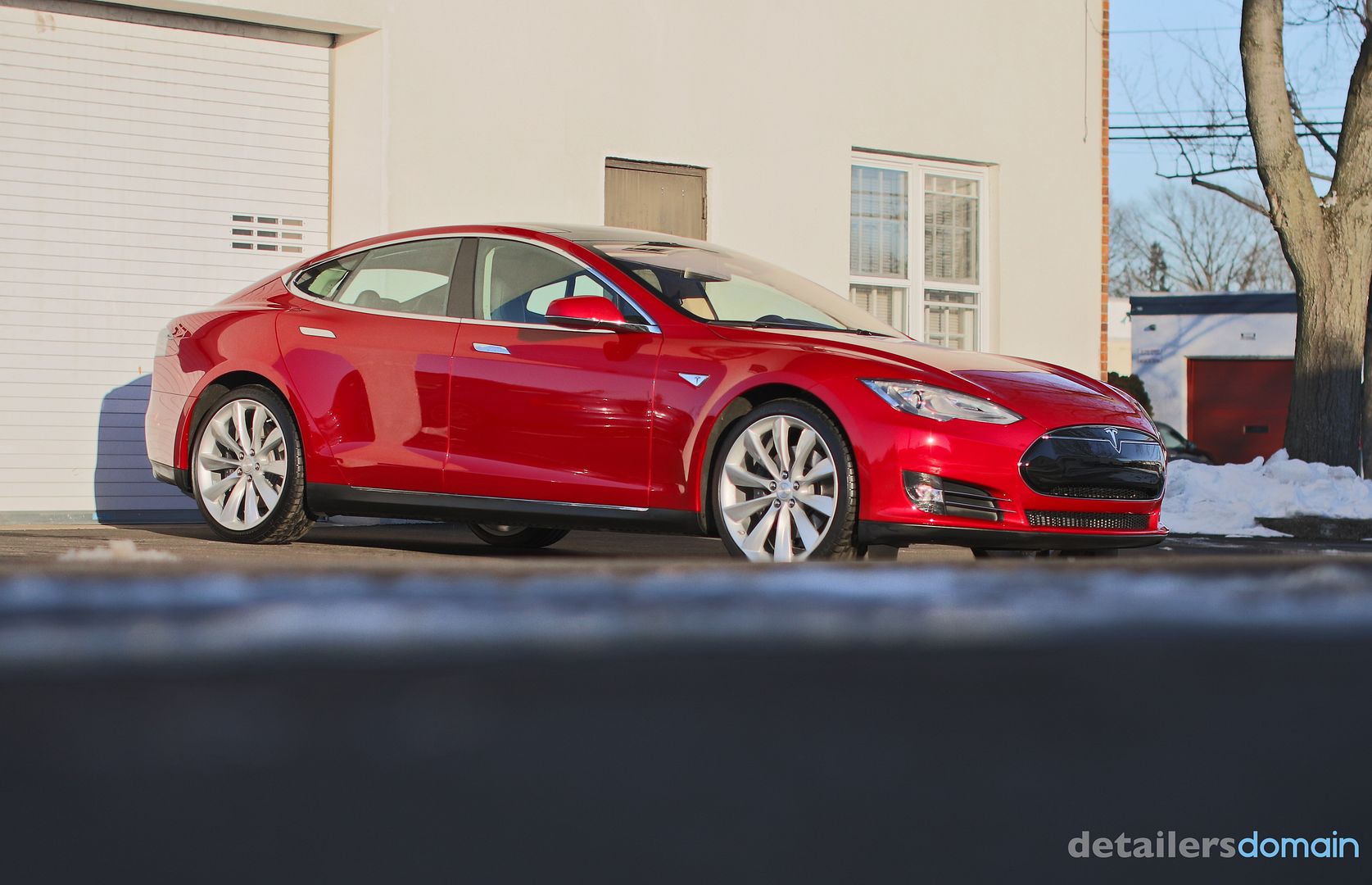 Hope you enjoyed this one as much as we did.