Reviving an 05 Porsche Carrera S
Reviving an 05 Porsche Carrera S A customer brings in his new to him 05 Porsche Carrera S to bring it back to life from its former track duties. Customer wanted to stay within a budget so we concentrated removing the vinyl wrap, cleaner film on the bumper, the paint and headlights.
Exterior
- Wheels were prepped with Sonax Wheel Cleaner and cleaned up with various brushes - Tires were spritzed down with Adam's All Purpose Cleaner and steamed - Wheel wells were cleaned up - Washed with Optimum No Rinse - Door jambs were cleaned up - Clayed - Dried - Tires dressed - Masking - Paint Measurement - Final Polish - Sonax Perfect Finish 4/6 - Paint Cleaner - Sonax Paint Cleaner - Last step - Sonax Polymer Net Shield - Inspection with Fenix, Brinkmann, and natural sunlight - Wheel wells were cleaned and protected - Rubber and Plastics Treated - Exterior windows and mirrors cleaned and sealed - Exhaust tips cleaned - Windows were auto scrubed, cleaned, and sealed - Headlight Restored - Headlight Coated
Products used:
Optimum No Rinse
Stoner's Tarminator
Auto Finesse Oblitarate
Sonax Multi Star
Sonax Full Effect Wheel Cleaner
Uber Yellow Poly Clay Bar
Sonax Perfect Finish
Sonax Paint Cleaner
Sonax Polymer Net Shield
Adam's Super VRT
Auto Finesse Crystal Glass Cleaner
Auto Finesse Mercury Metal Polish 
Optimum Opti Lens Coating
Tools used
Uber Wool Wash Mitt
Uber Quick Detail MF Towels
Uber All Purpose MF Towels
Rupes LHR75E
Rupes BigFoot LHR 21ES Random Orbital Polisher
Rupes BigFoot LHR 15ES Random Orbital Polisher
Uber Orange Foam Pad
Uber Green Foam Pad
Defelsko Paint Meter
Fenix TK35
Kranzle Pressure Washer
Uber Foam Canon
2 Grit Guard Buckets with Caddies
Adam's Firehose Nozzle
Metro Air Force Blaster
Before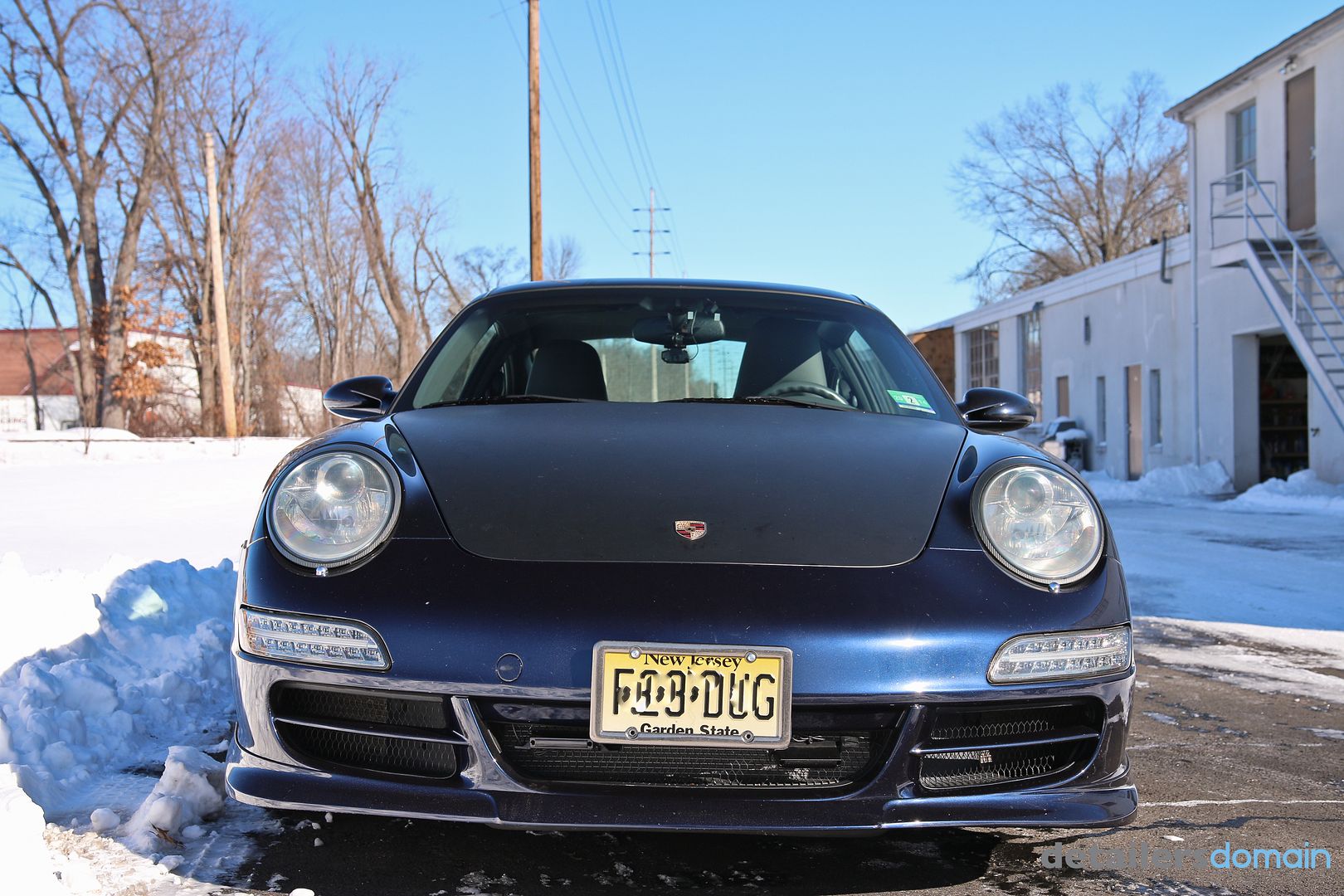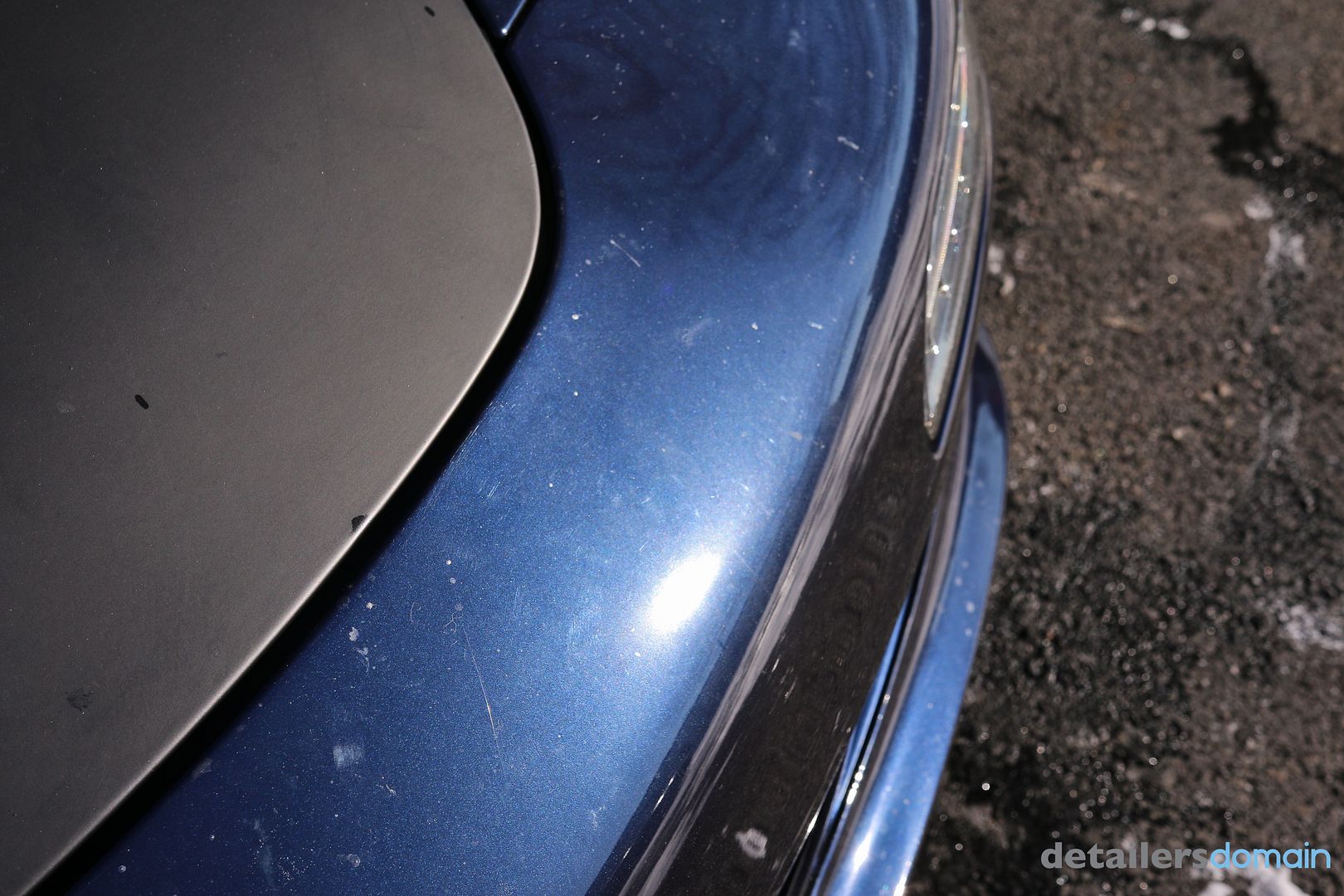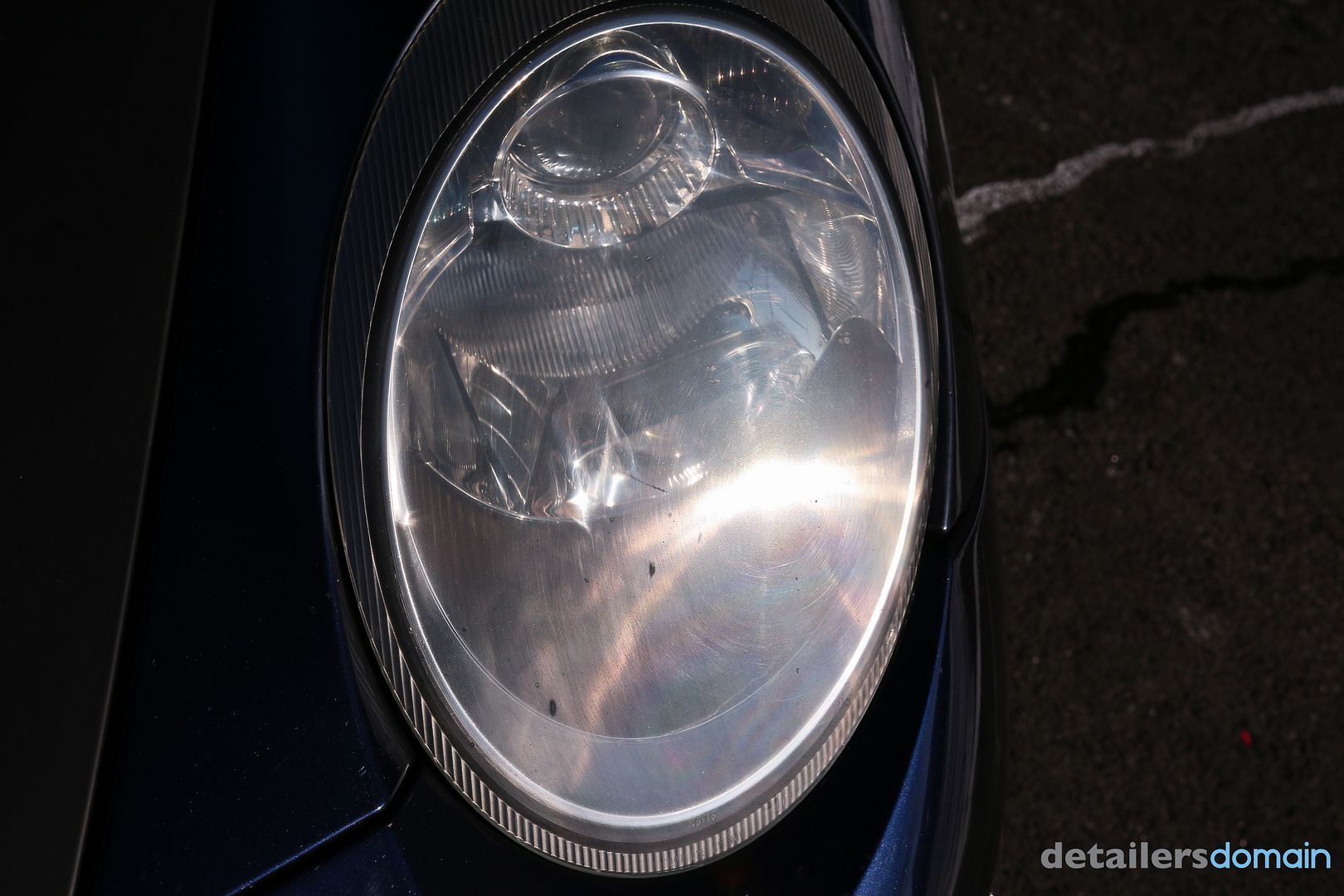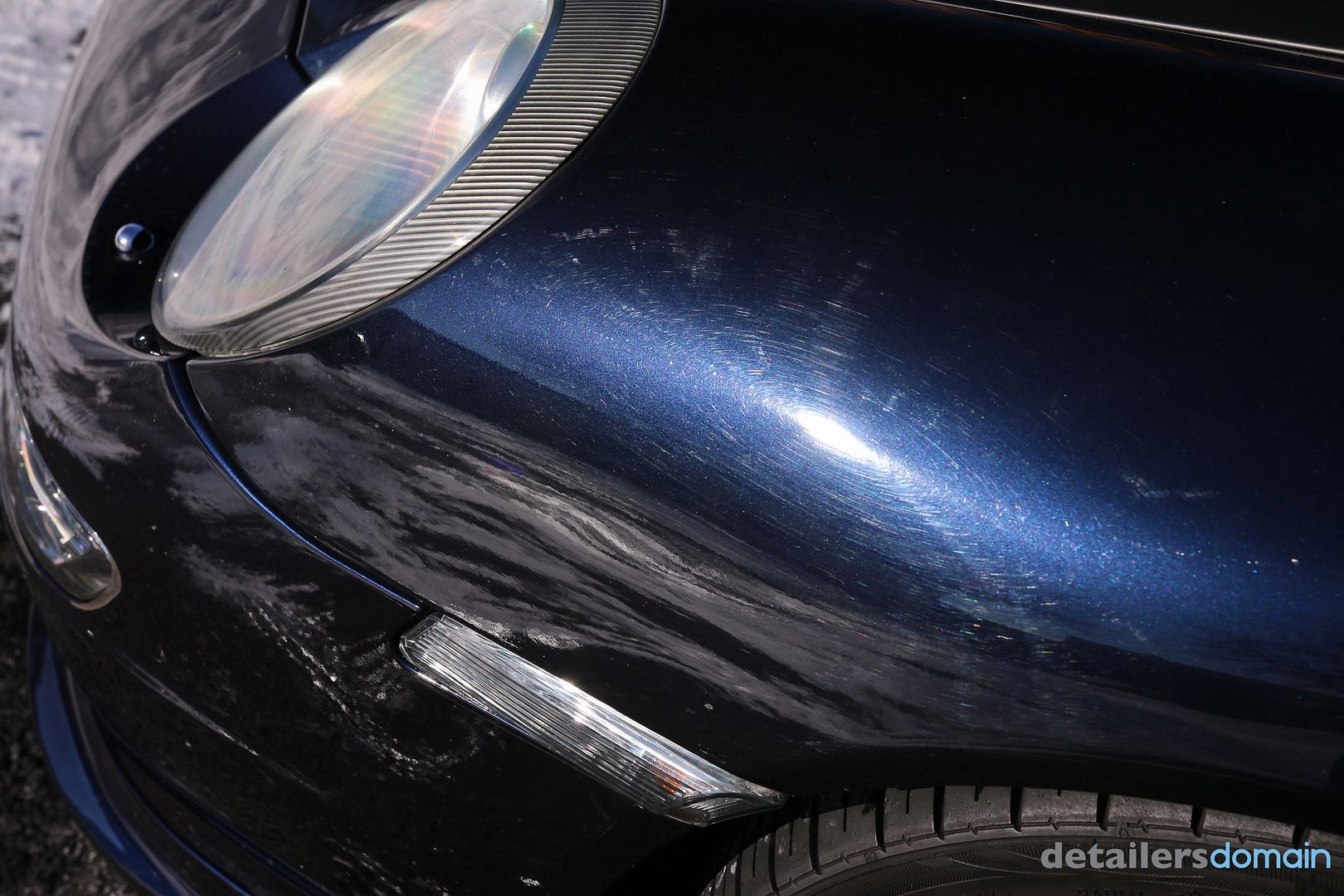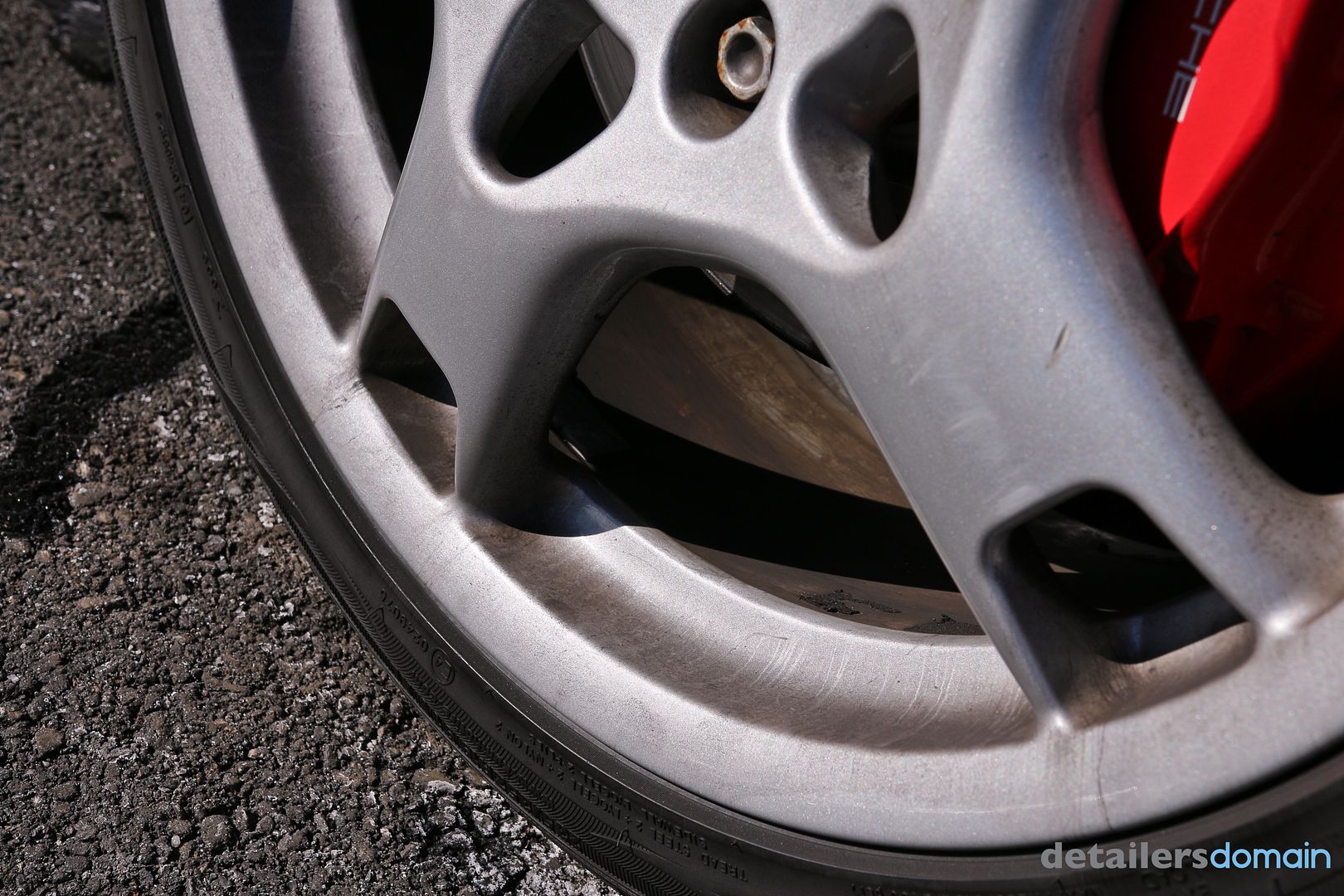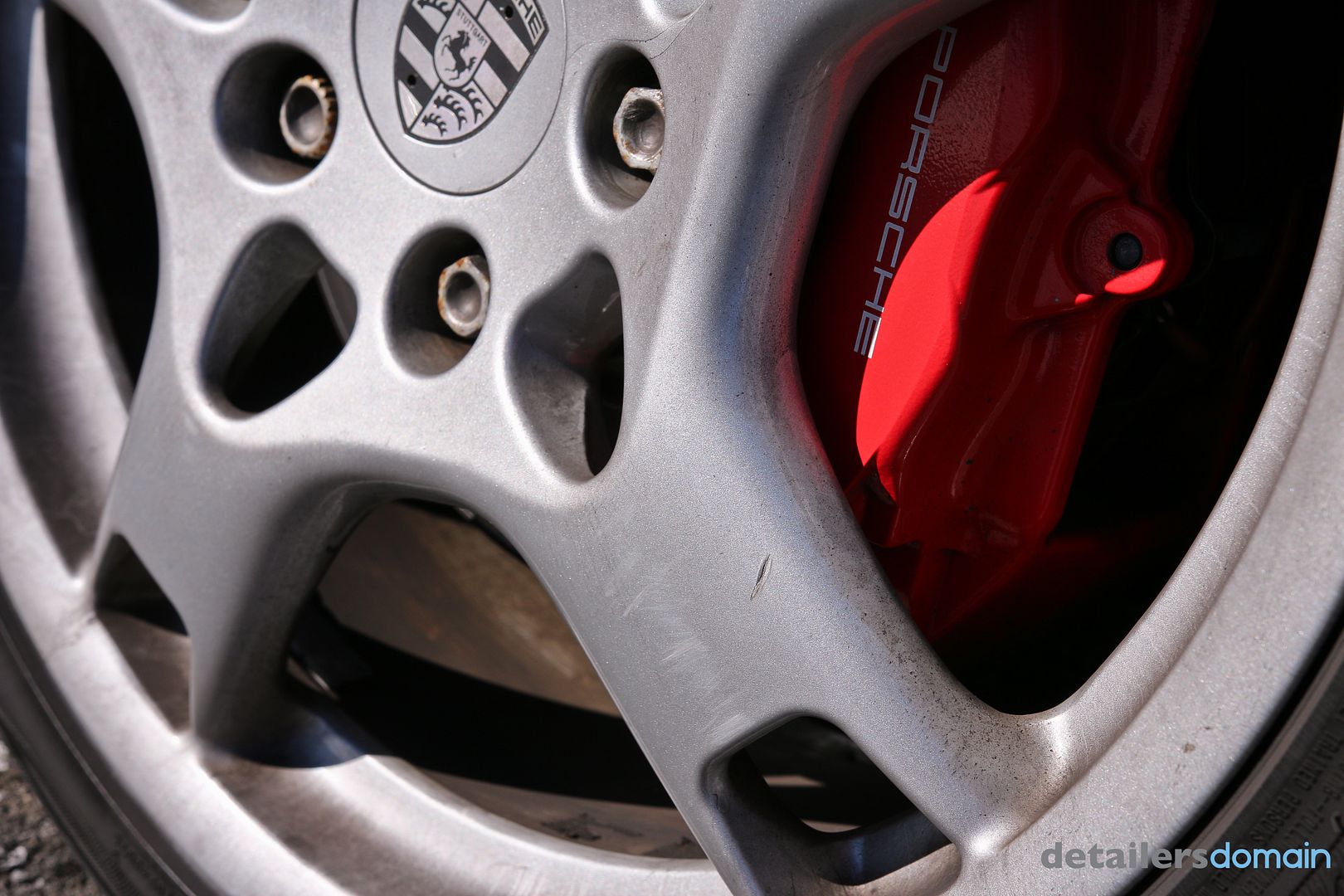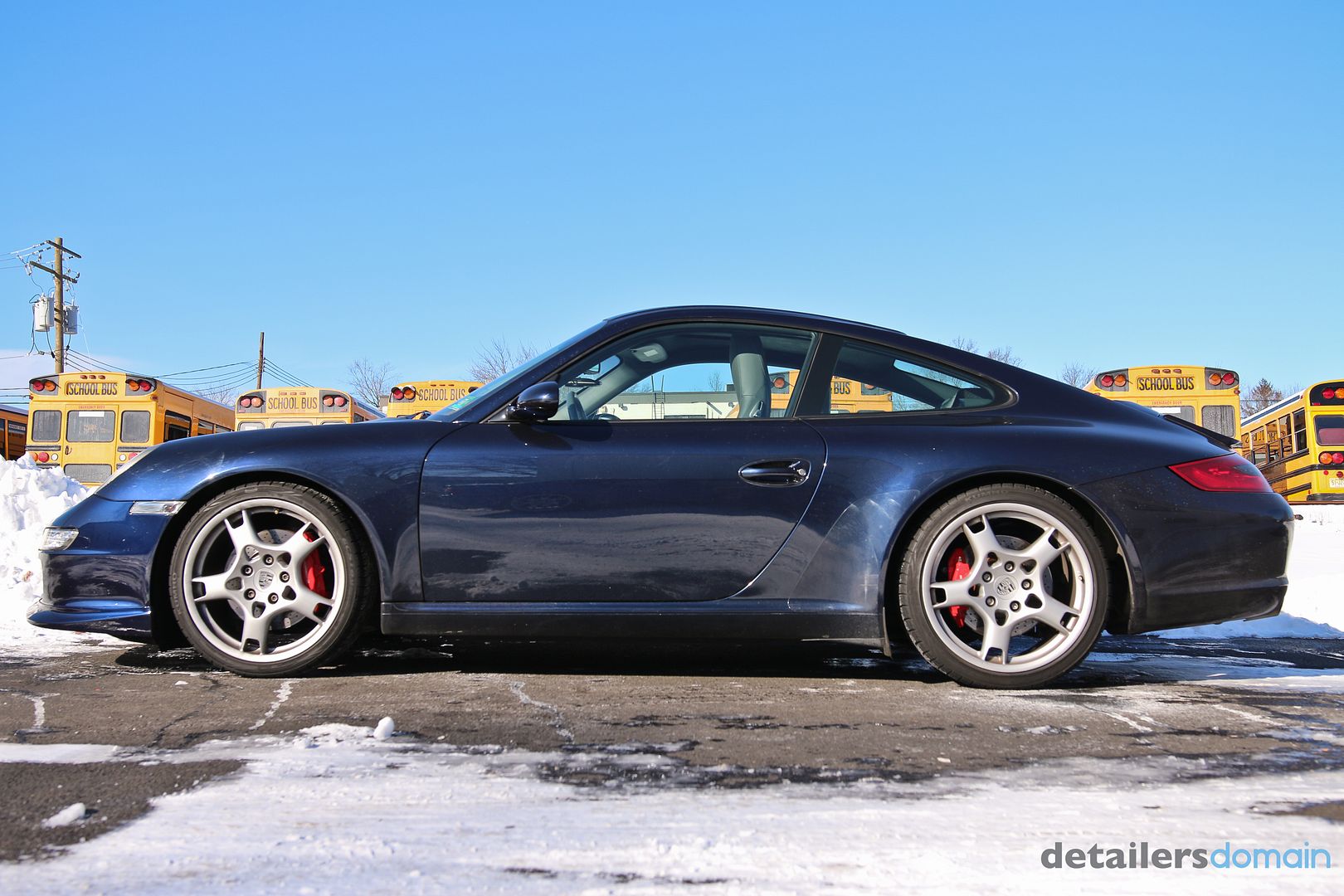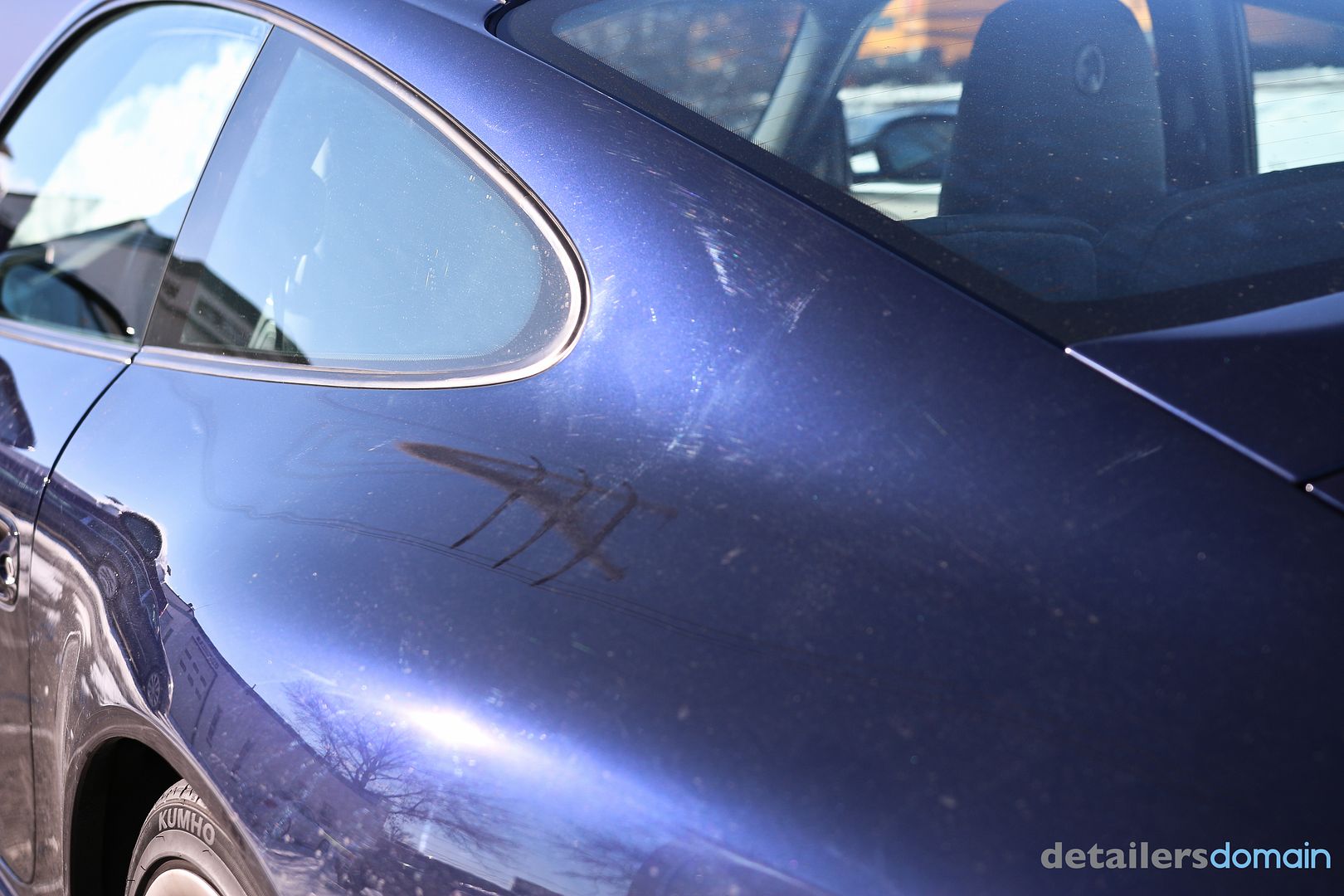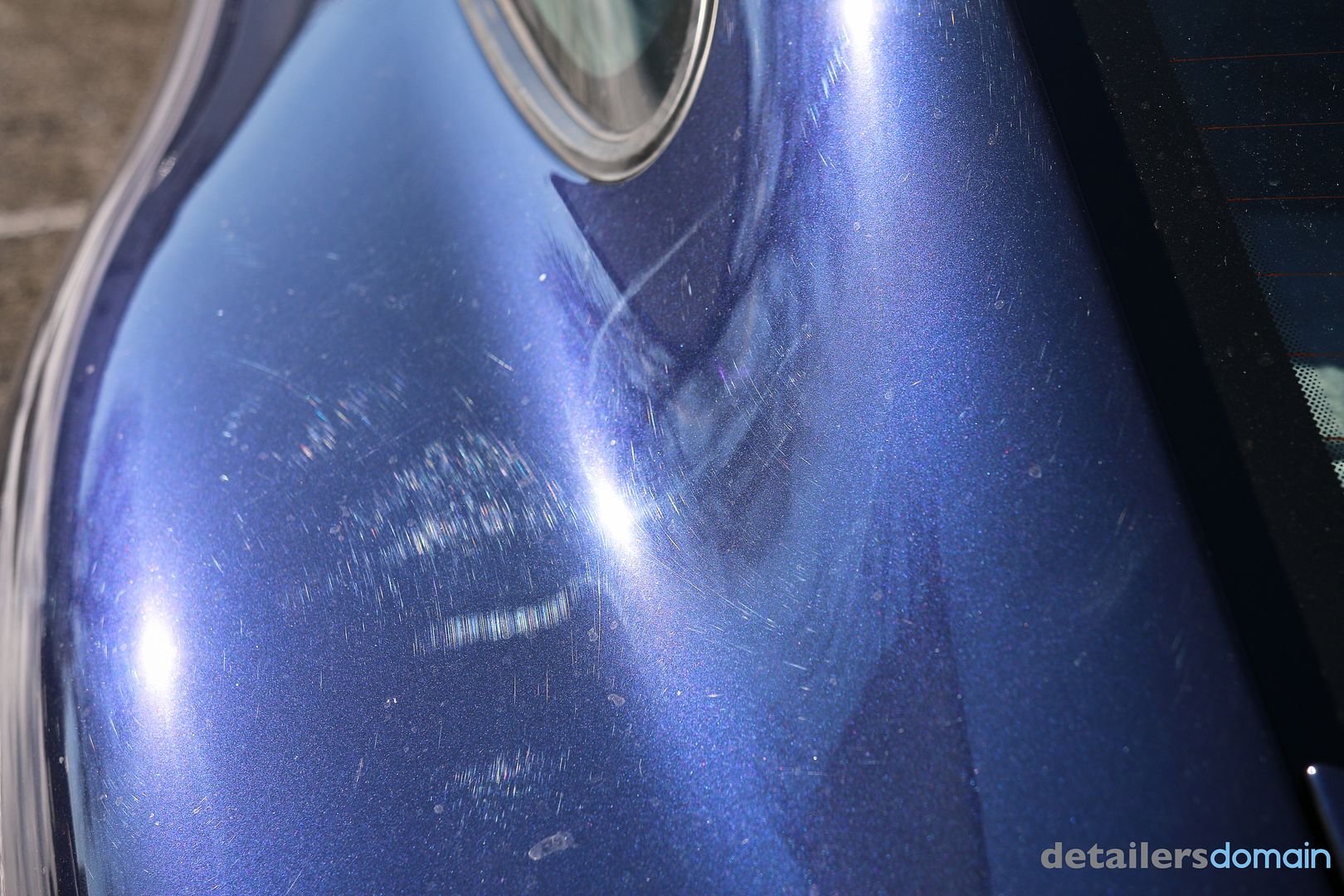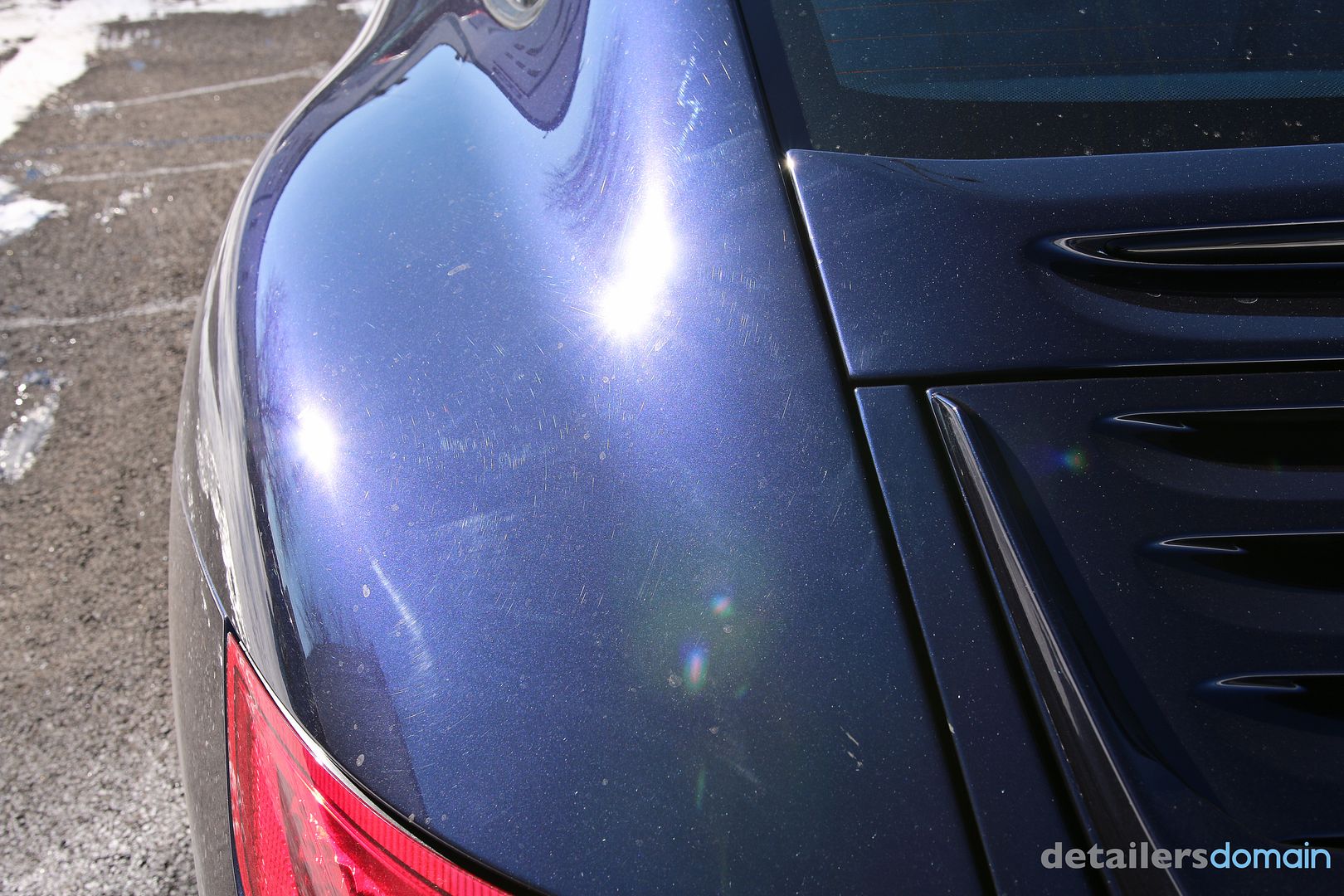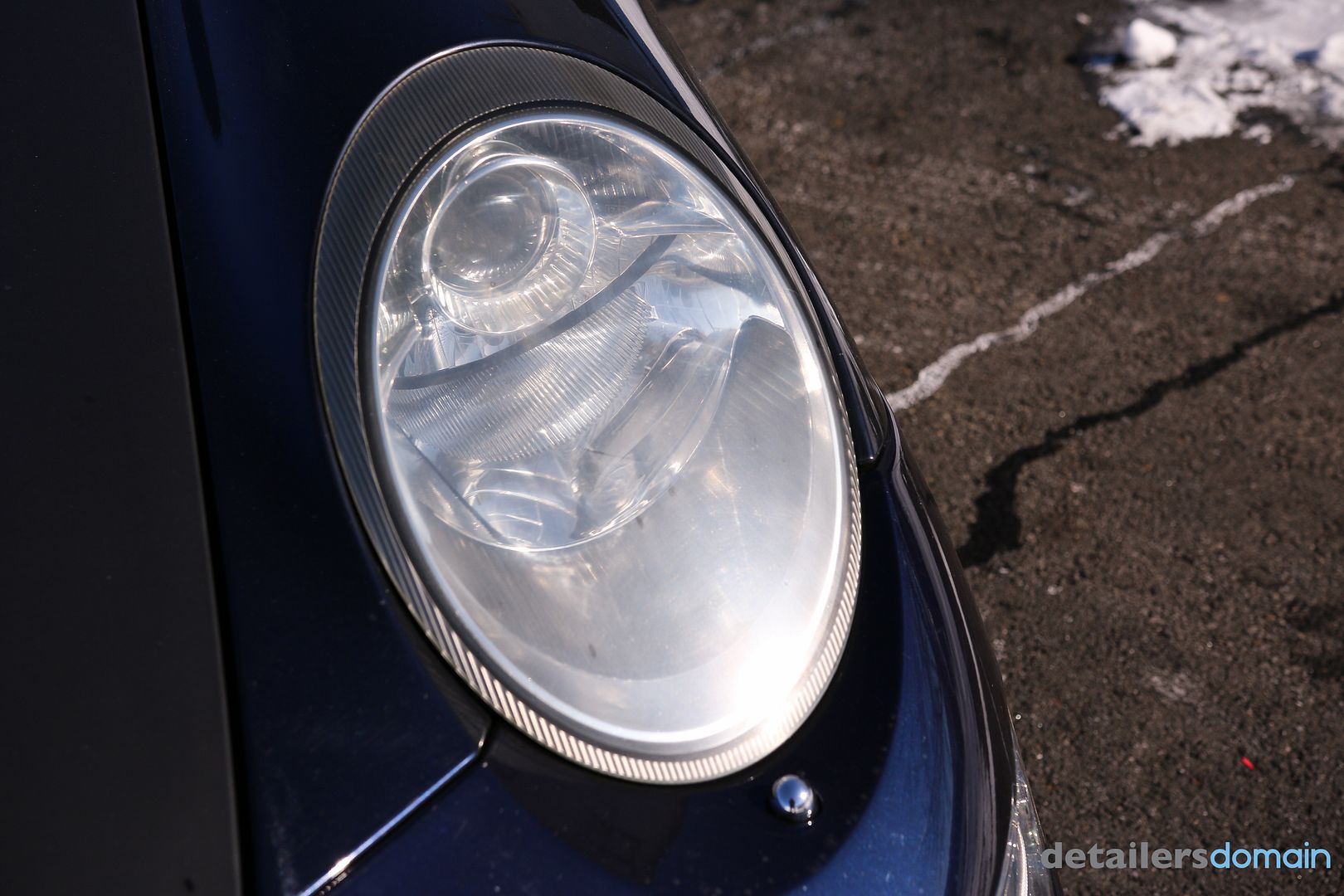 Clear Film and Vinyl removal using steam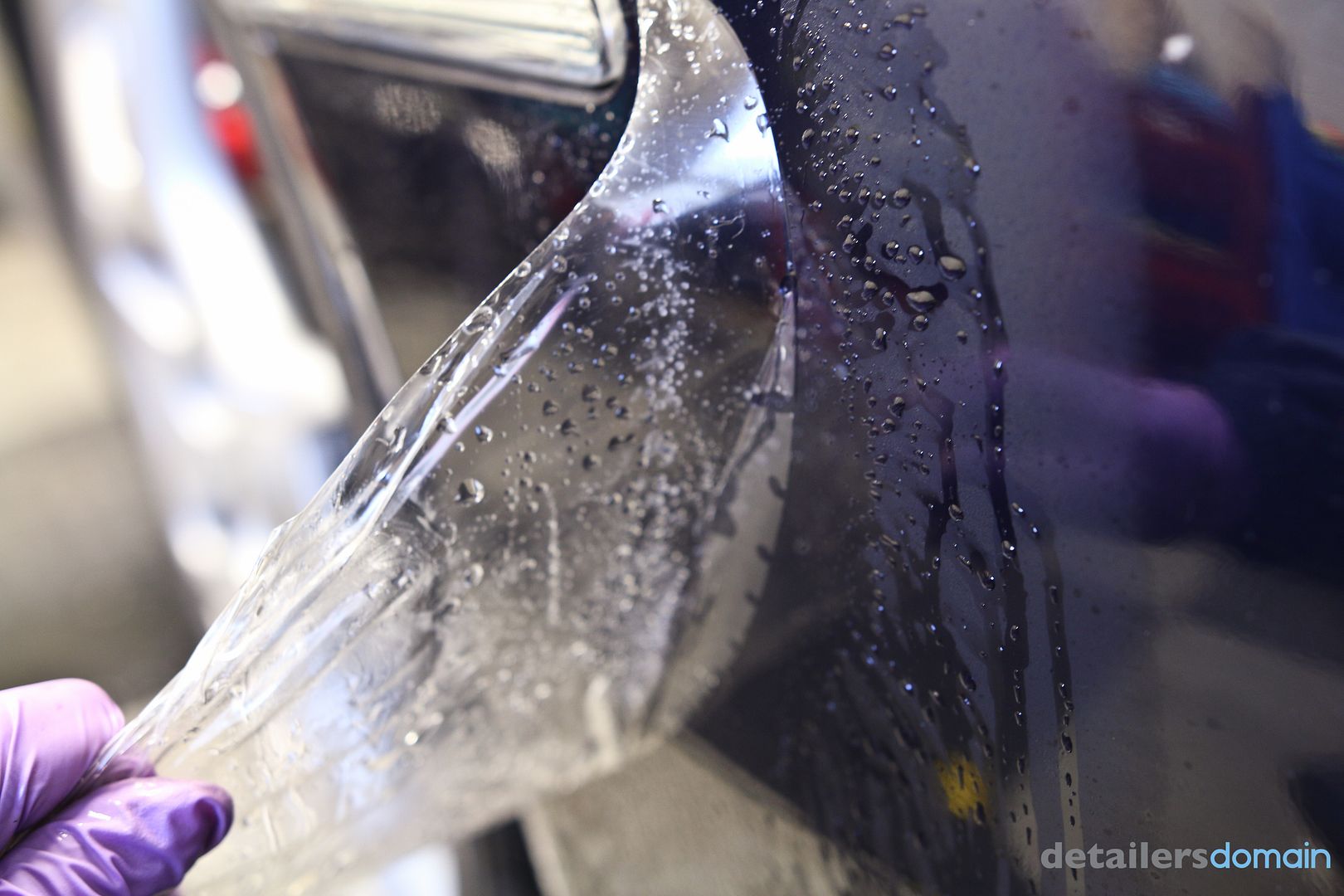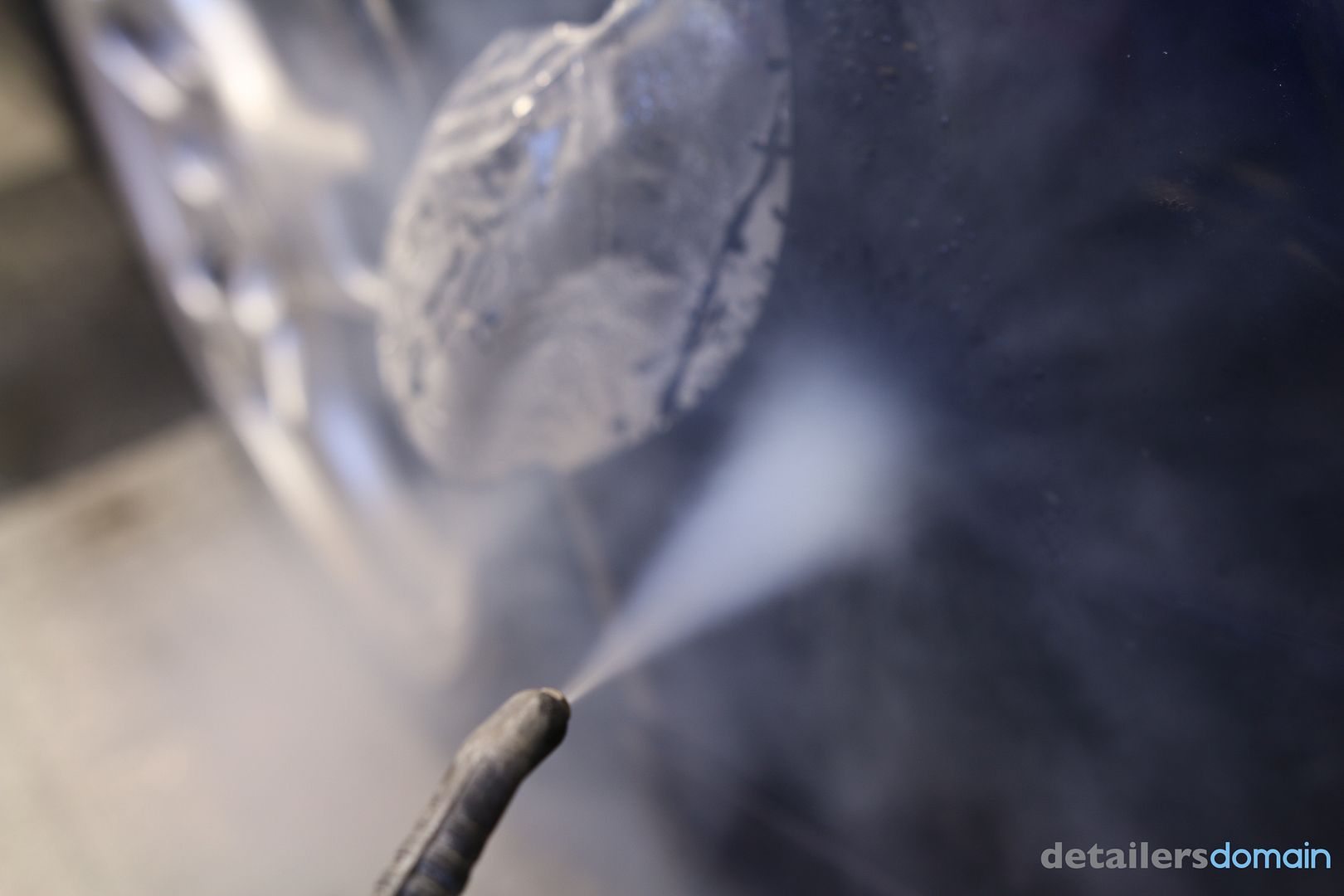 as well as using a heat gun here on the vinyl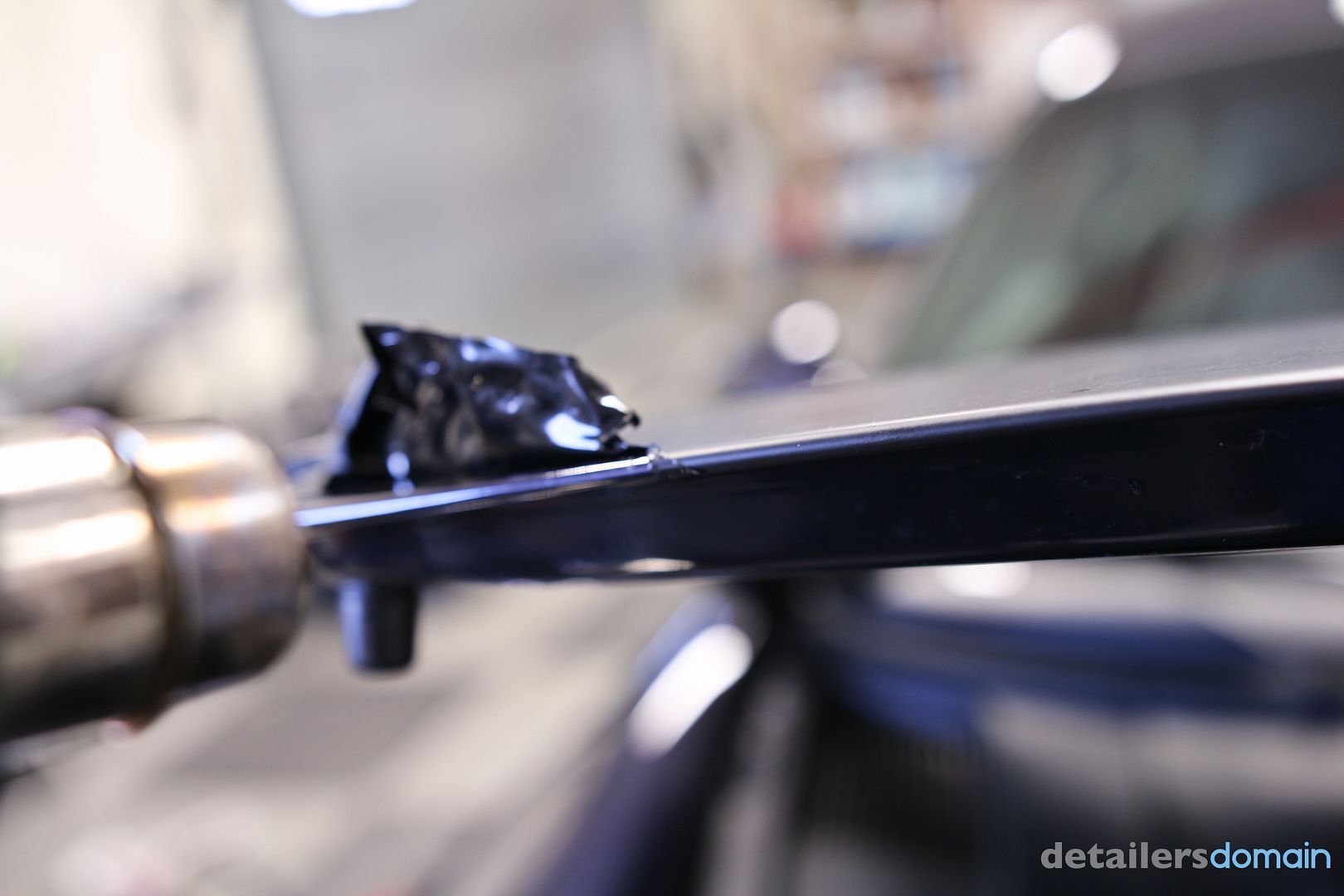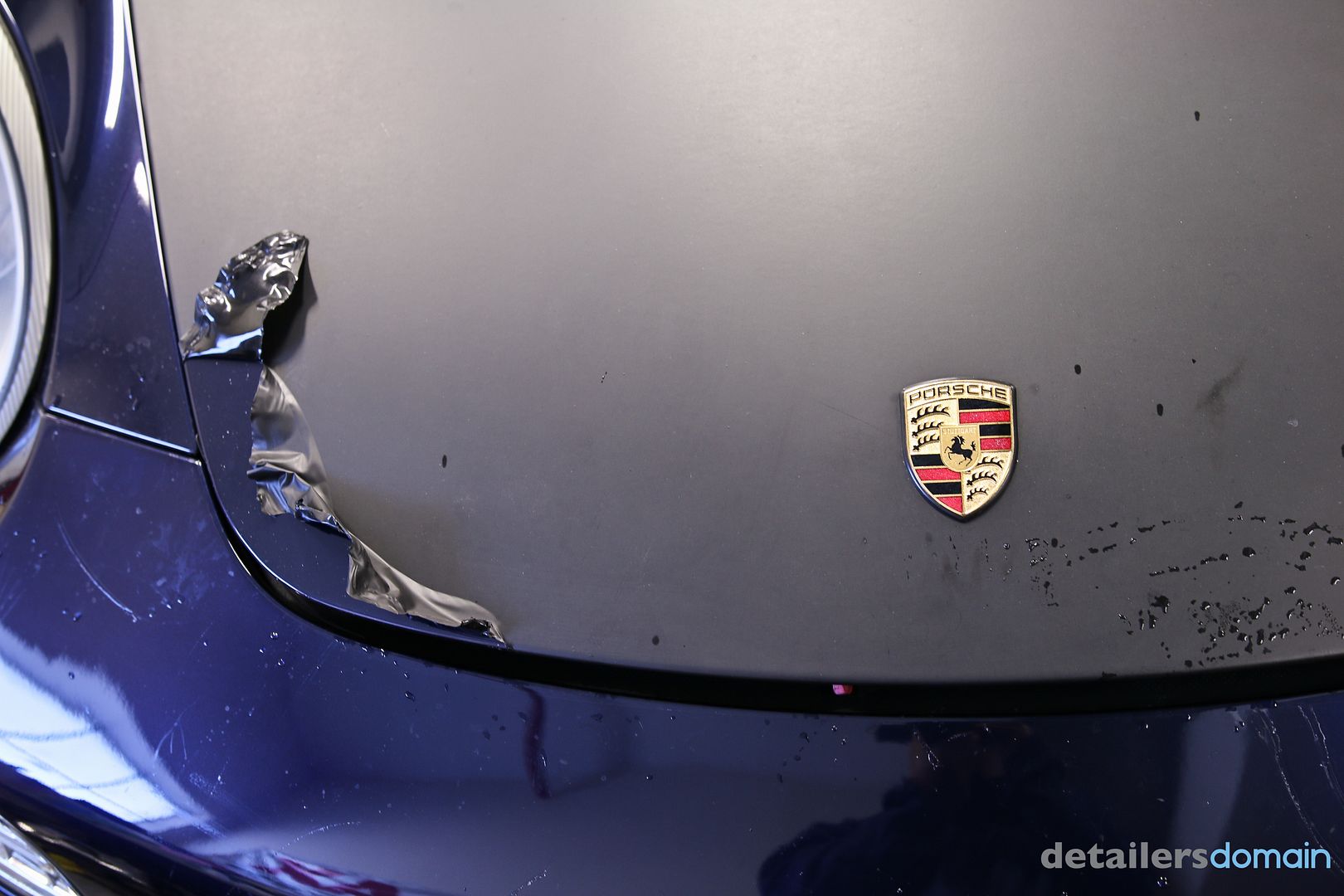 after the film was removed we tackled the headlights here they are a bit hazed up and cloudy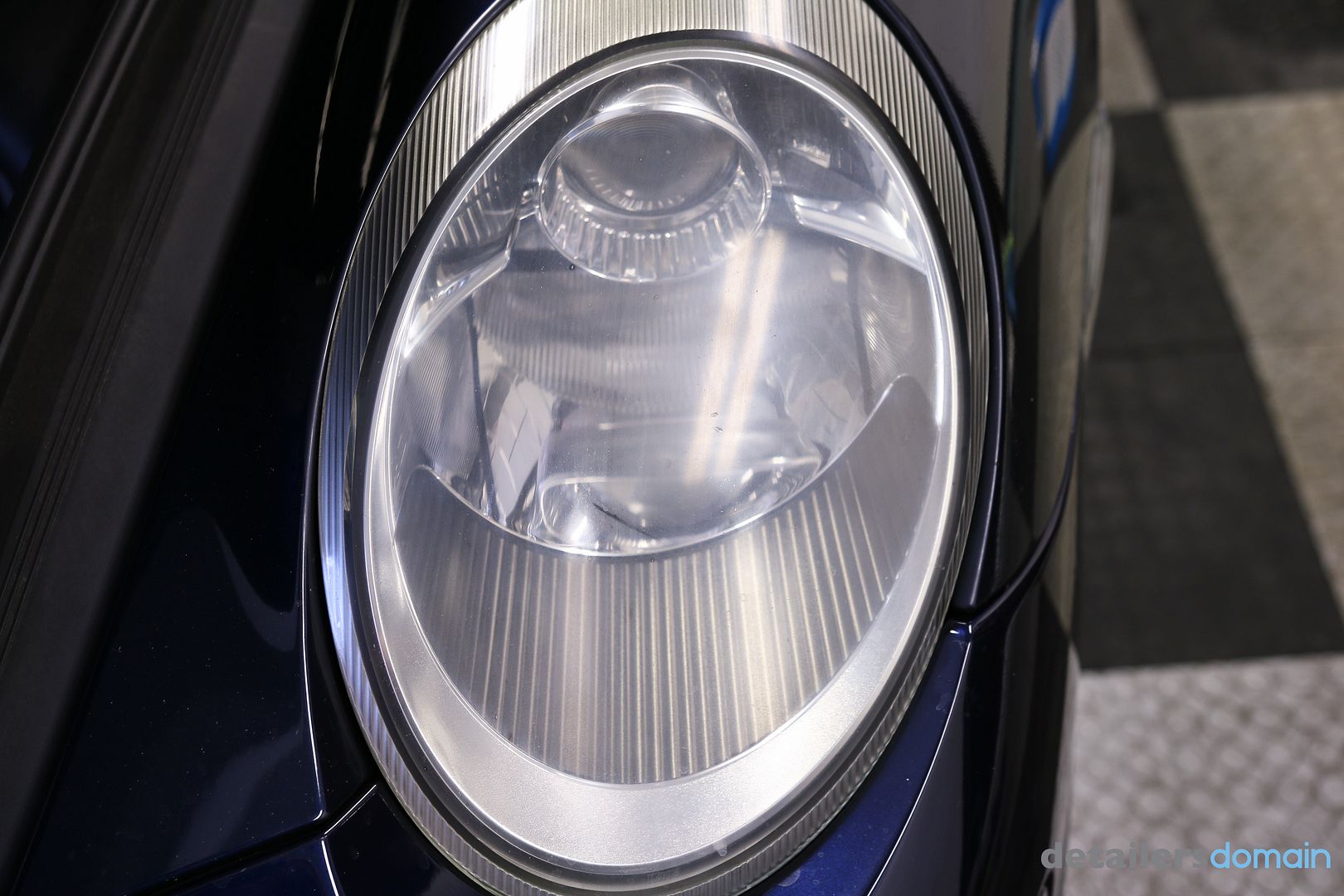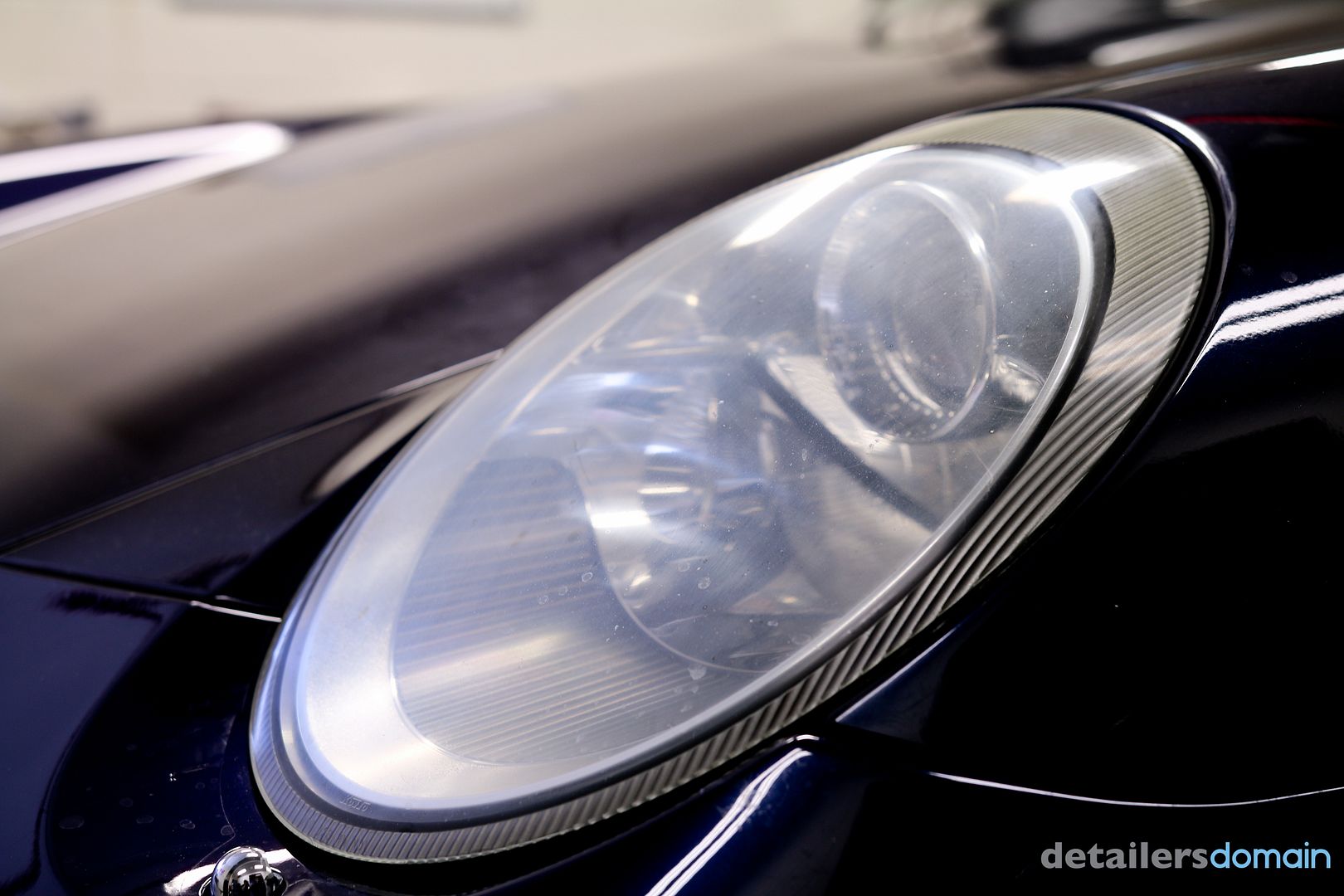 Close up will show some sanding marks from possibly another detailer that attempted to fix the headlights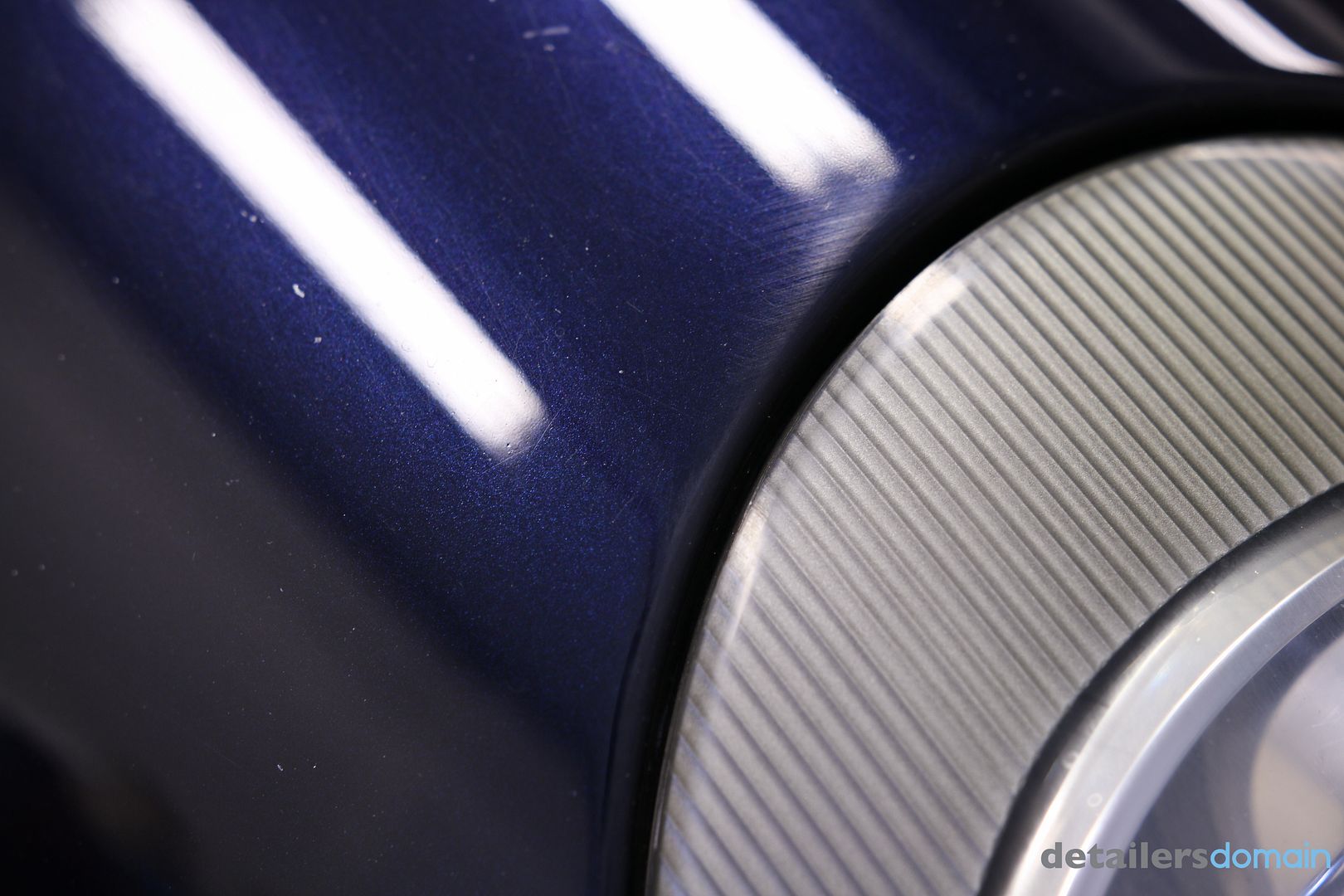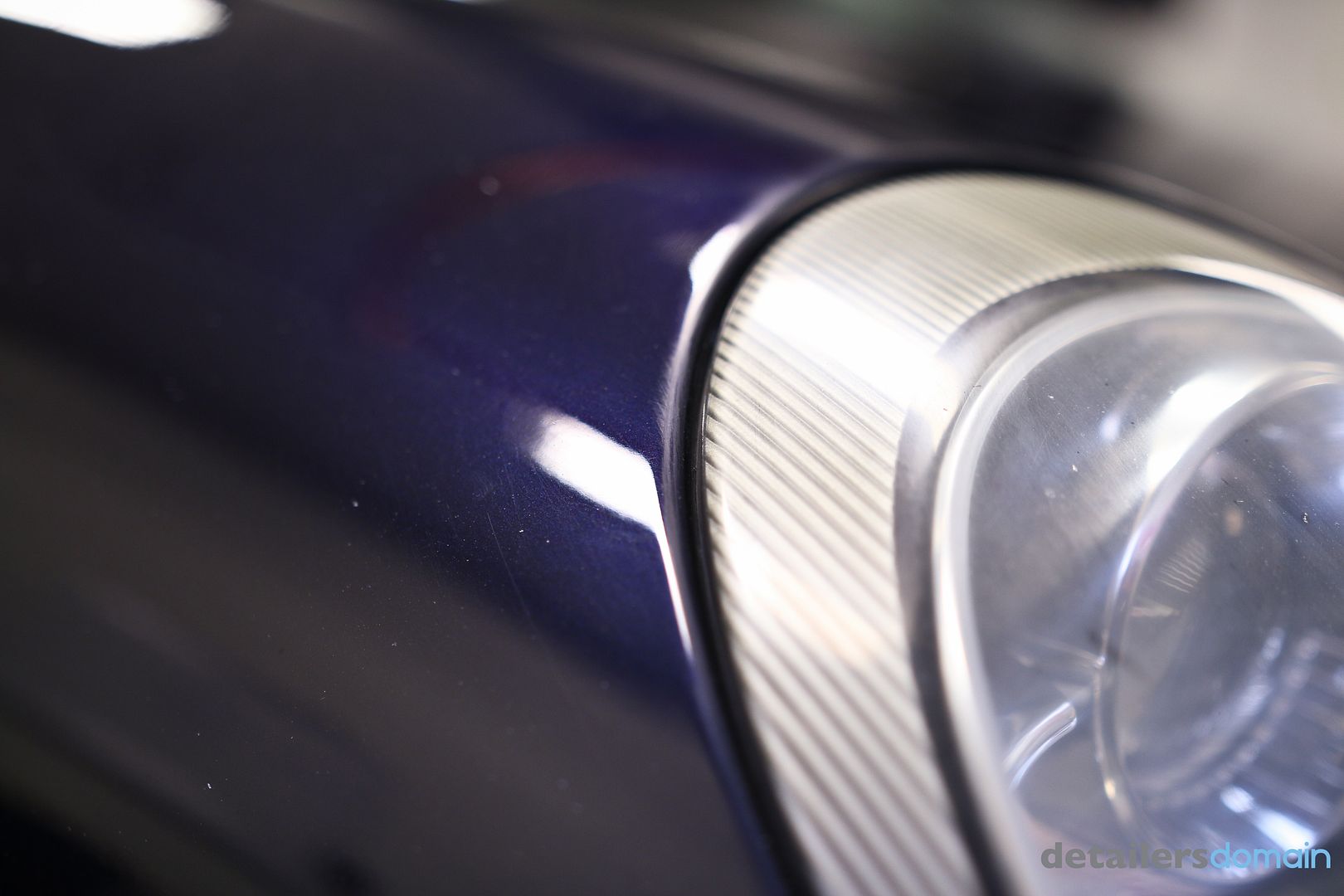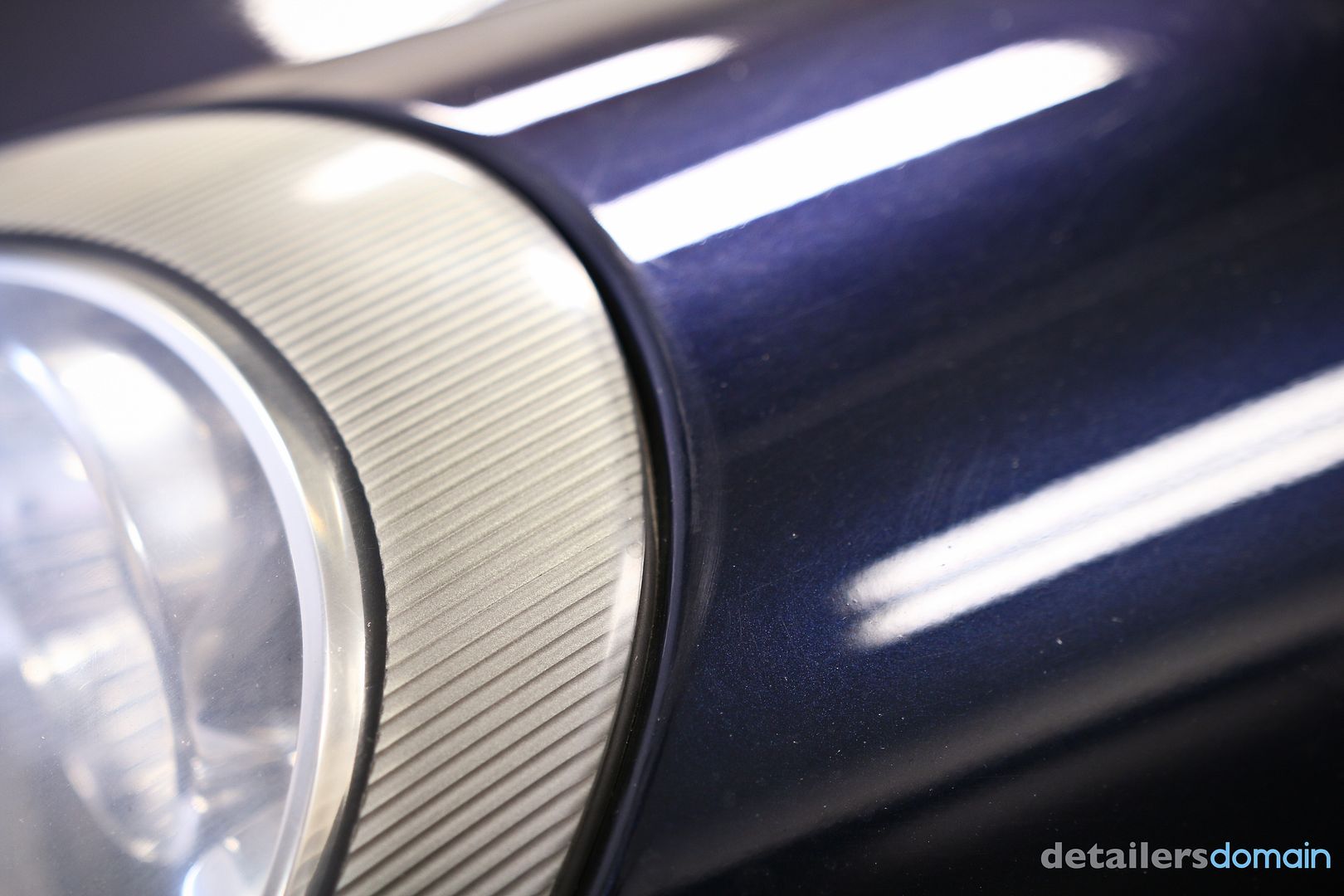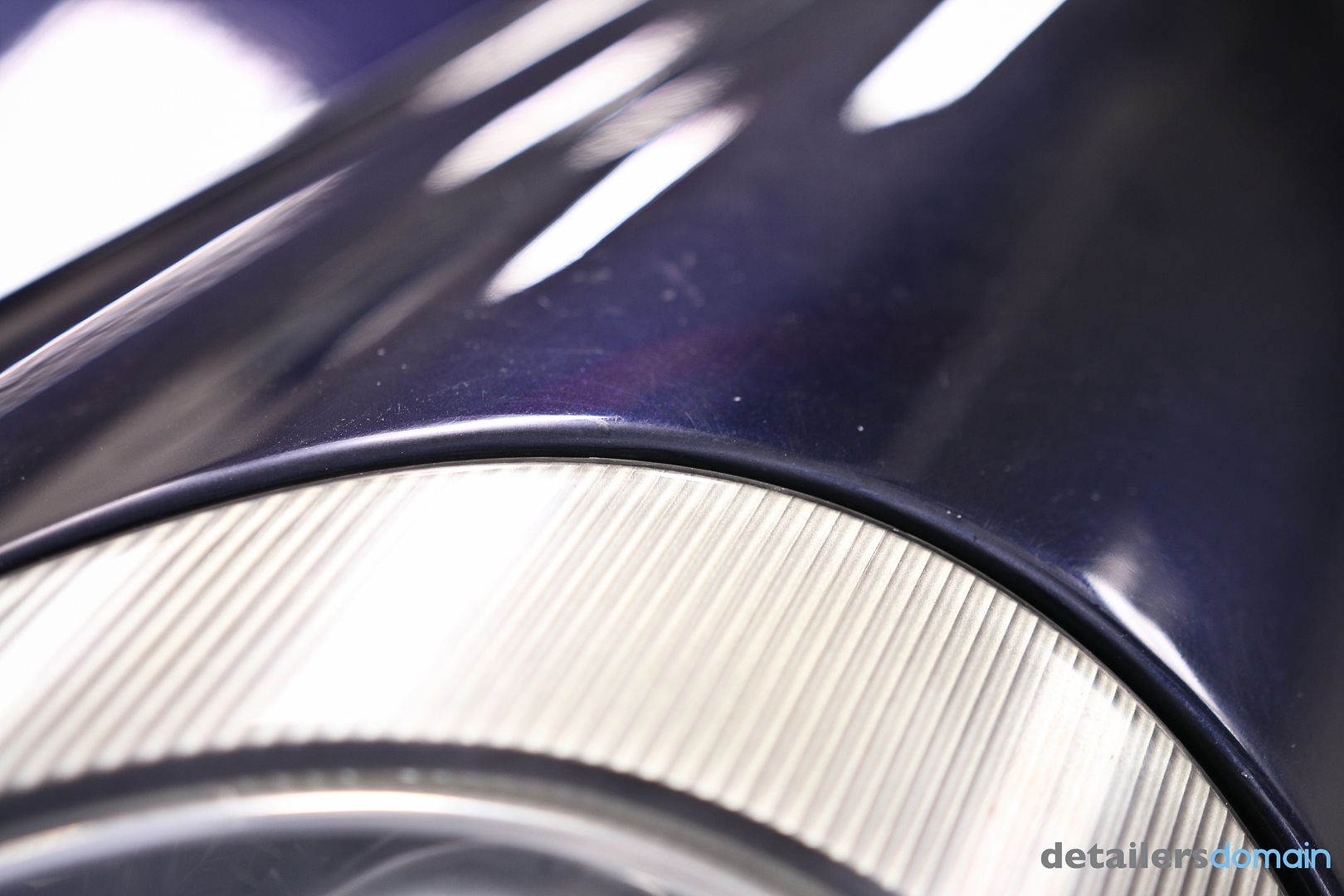 improvements on the headlights 50/50 shot of the restoration using just the Sonax Perfect Finish 4/6 - 3 passes required on this one - Uber Orange Pad and Rupes LHR75E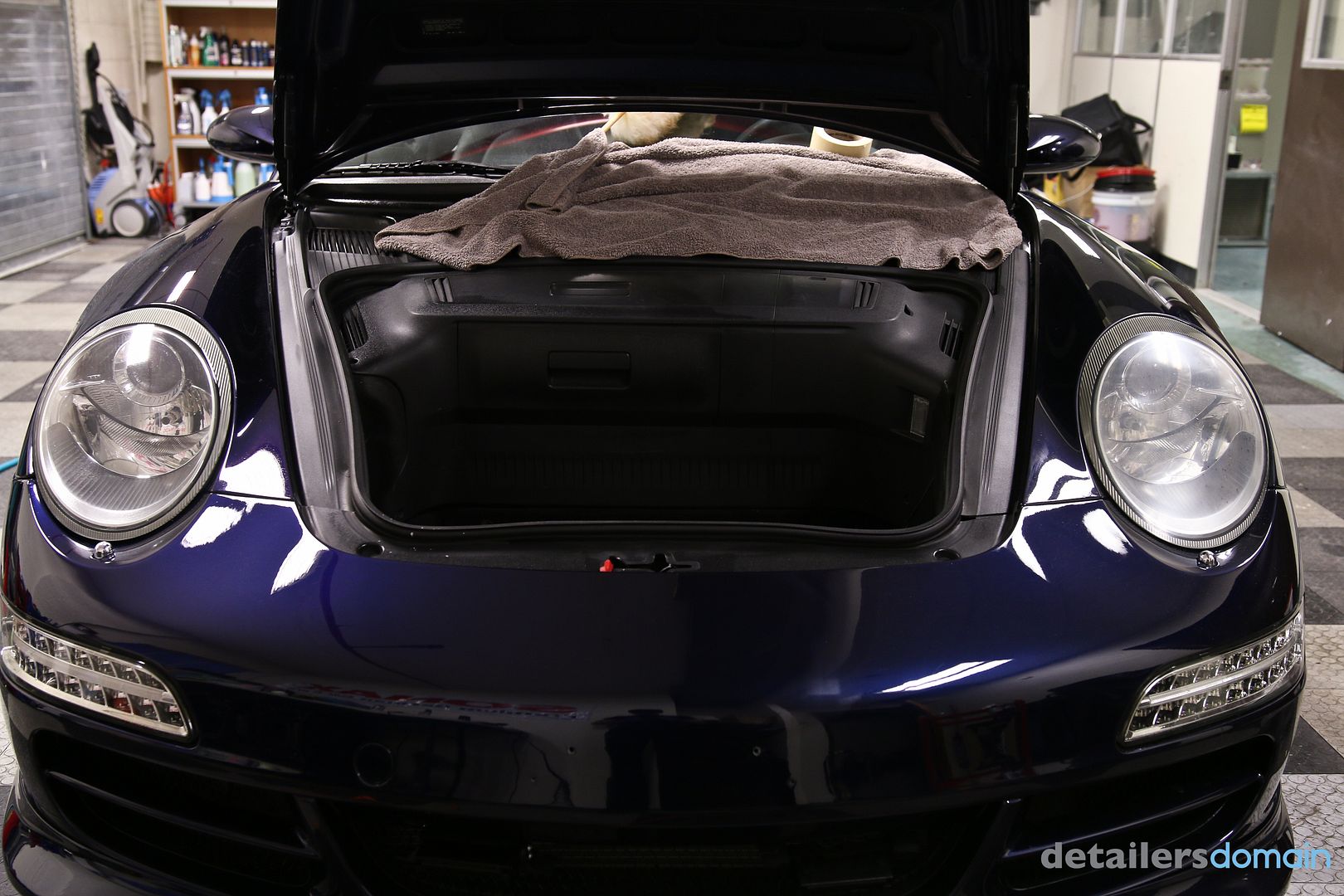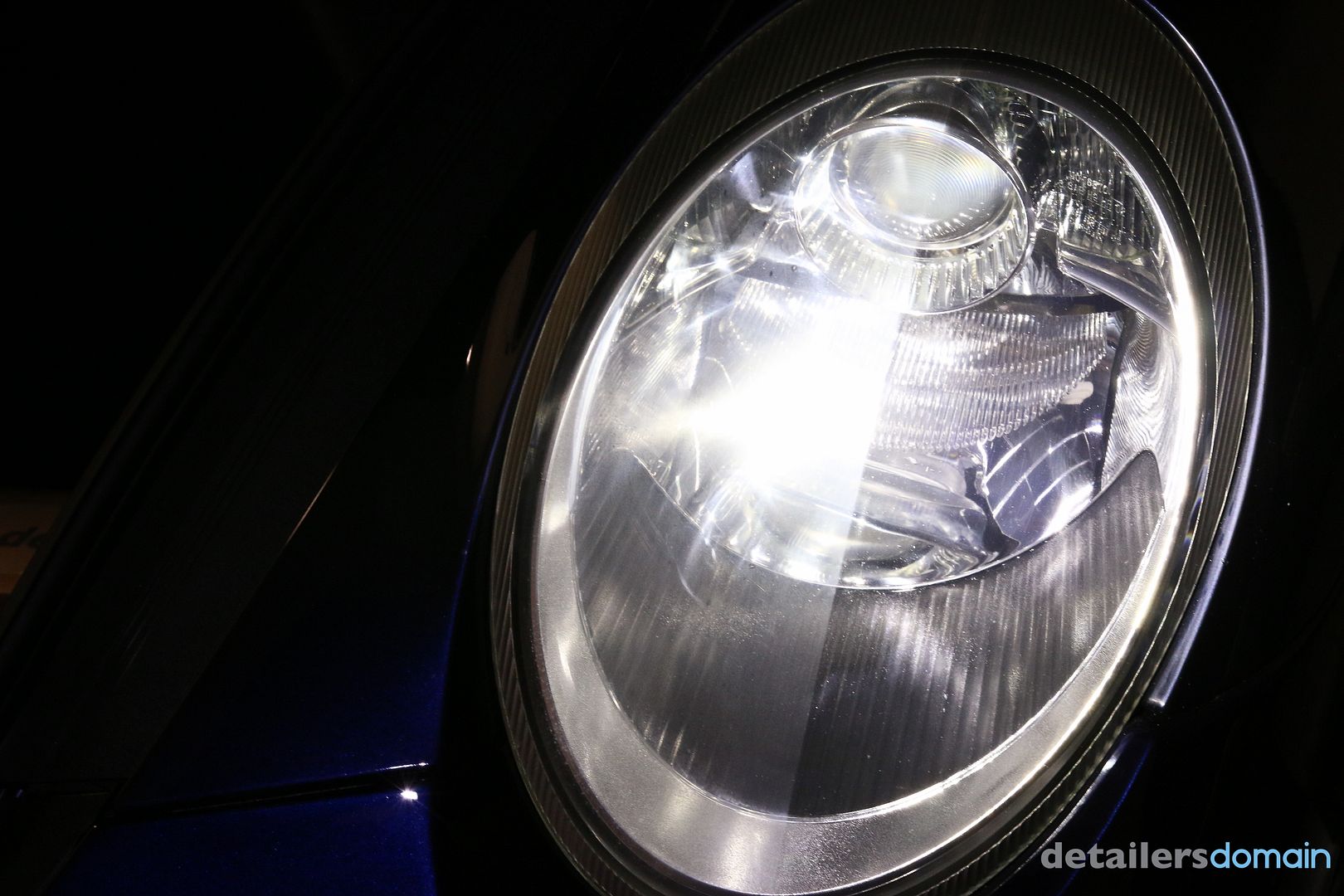 Prep was done inside with ONR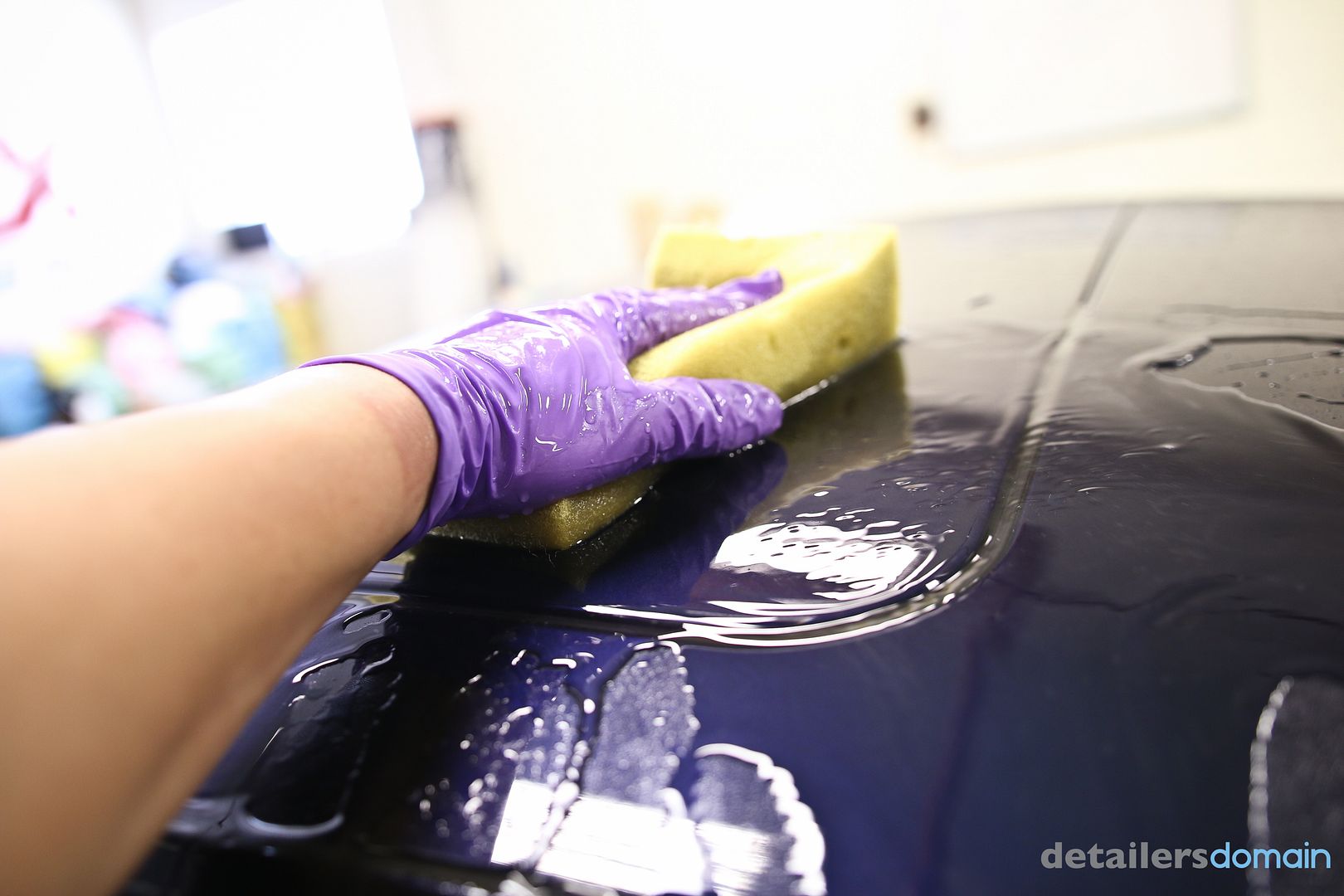 Sonax Full Effect Wheel Cleaner in action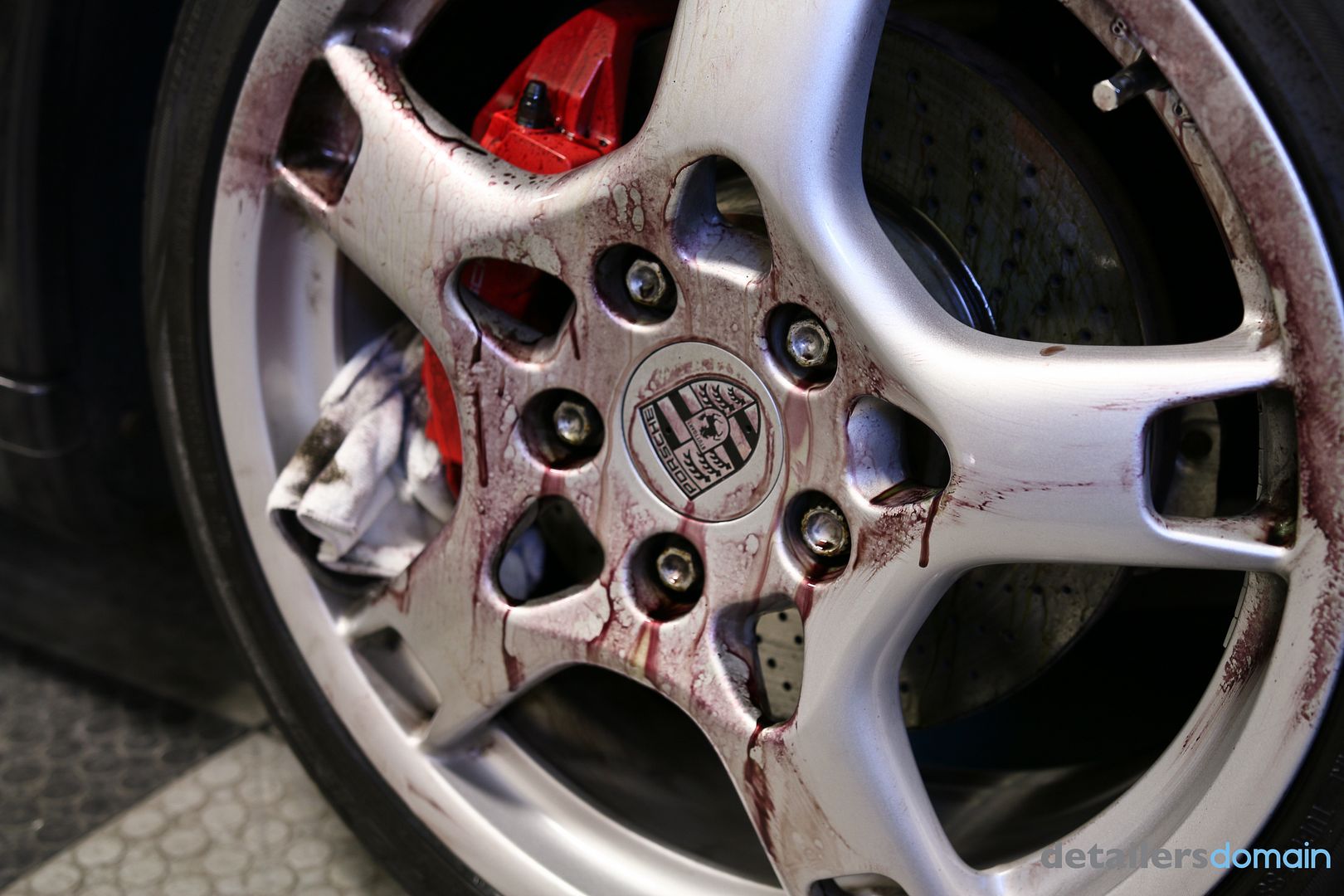 Utilizing steam to clean up the mess
Drying with an Uber Super Drying Microfiber Towel
Using the Uber Yellow Poly Clay to clean remove contamination
For the correction we use Sonax Perfect Finish 4/6 with an Uber Orange Pad and the Rupes - big improvements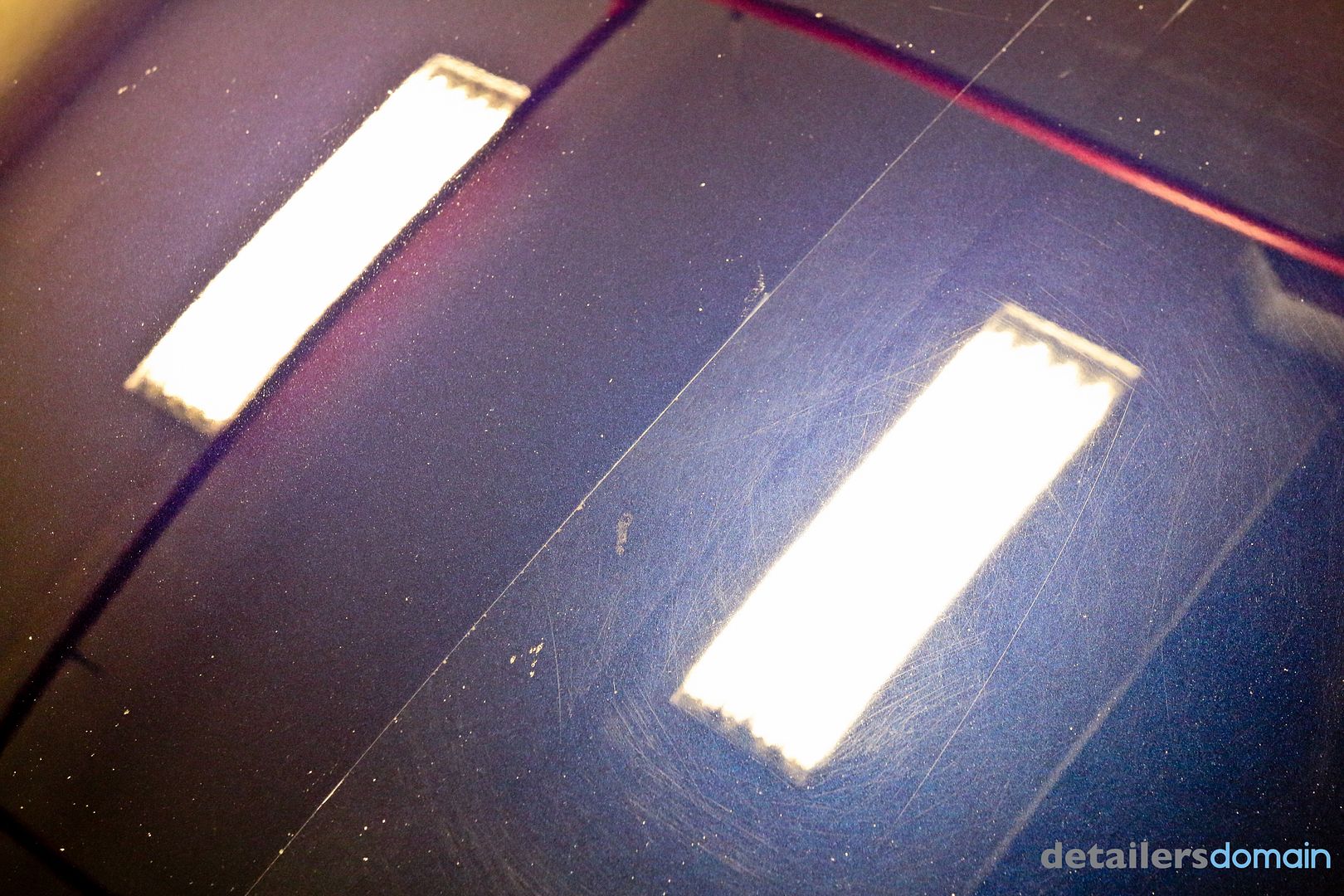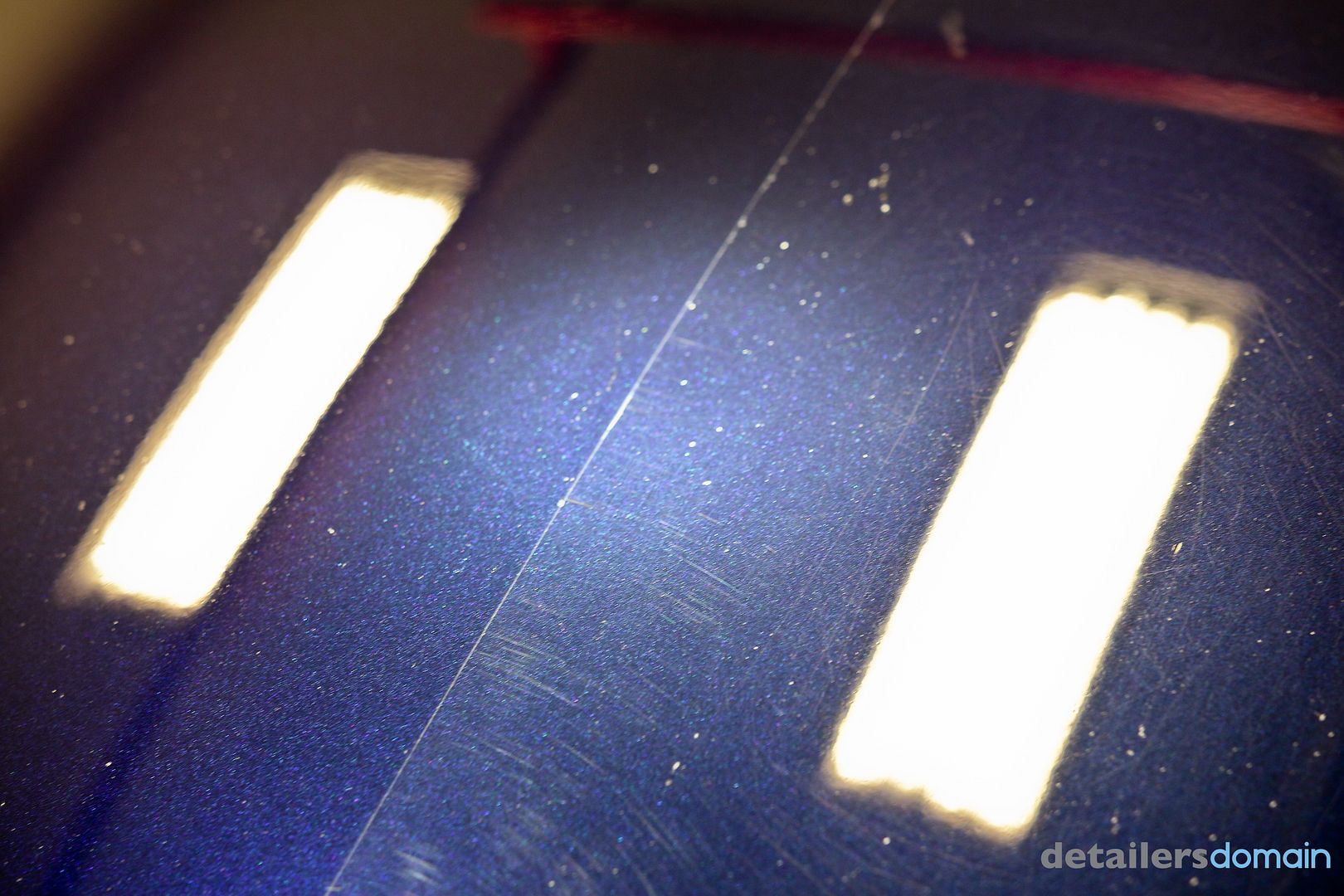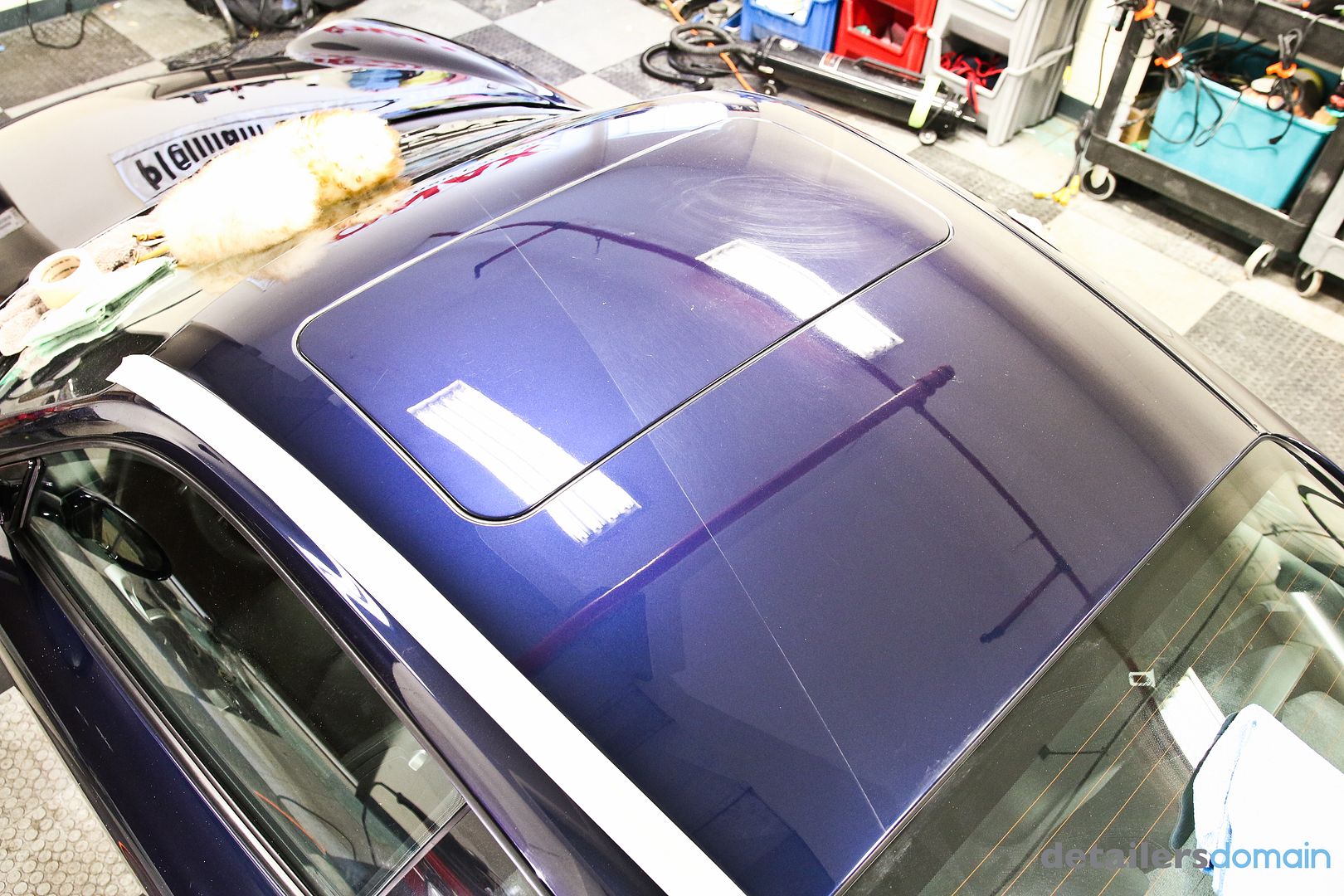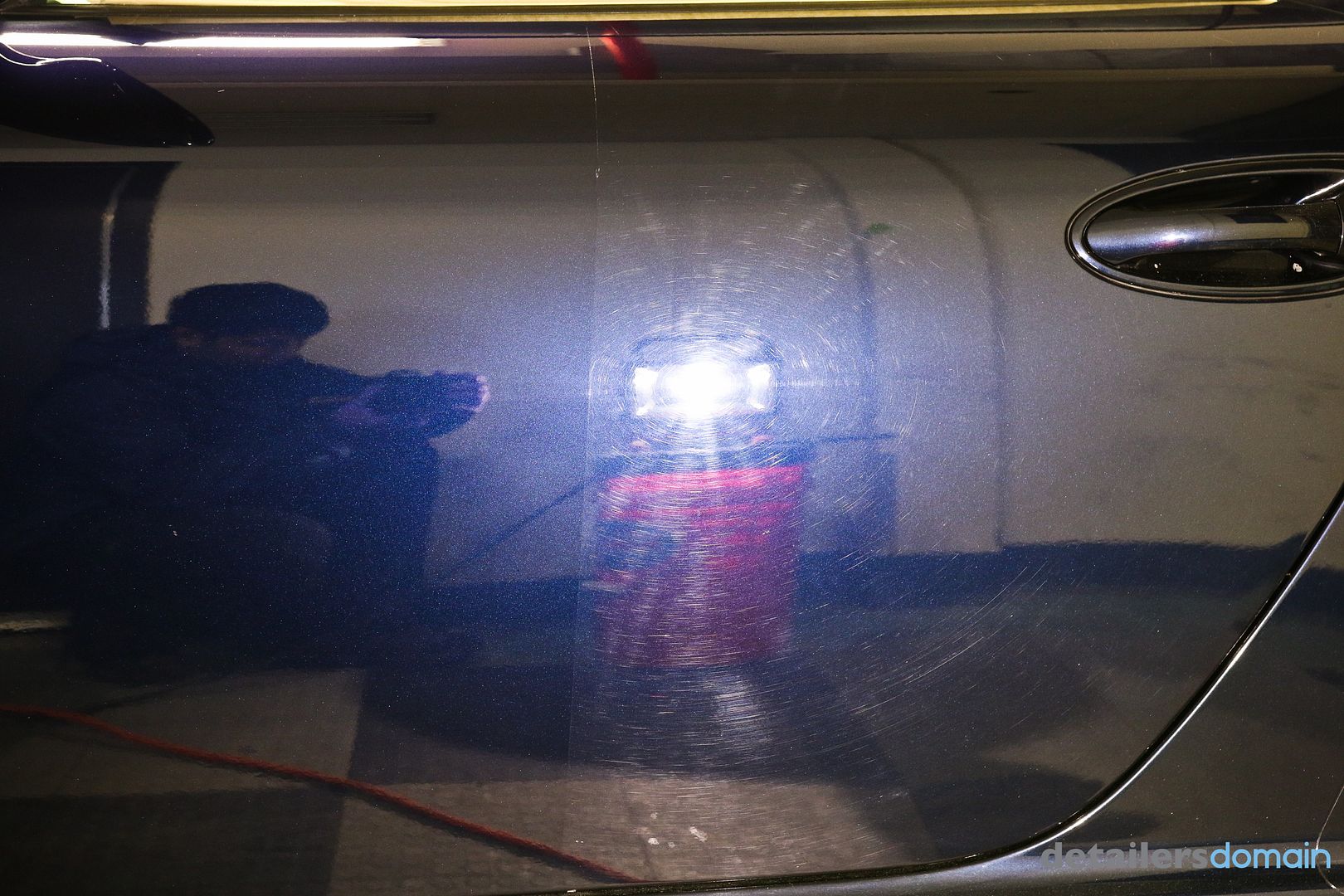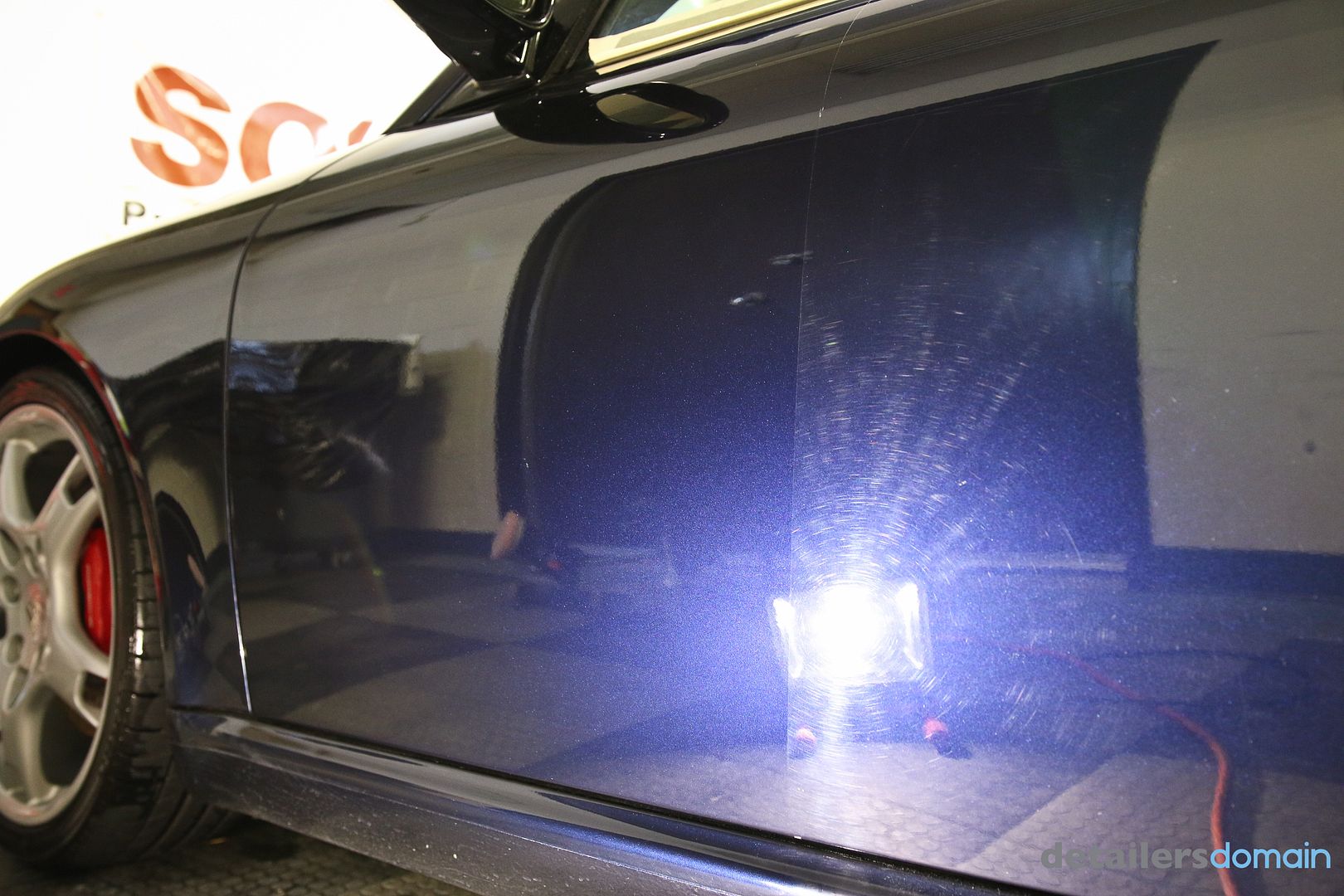 Rear fender before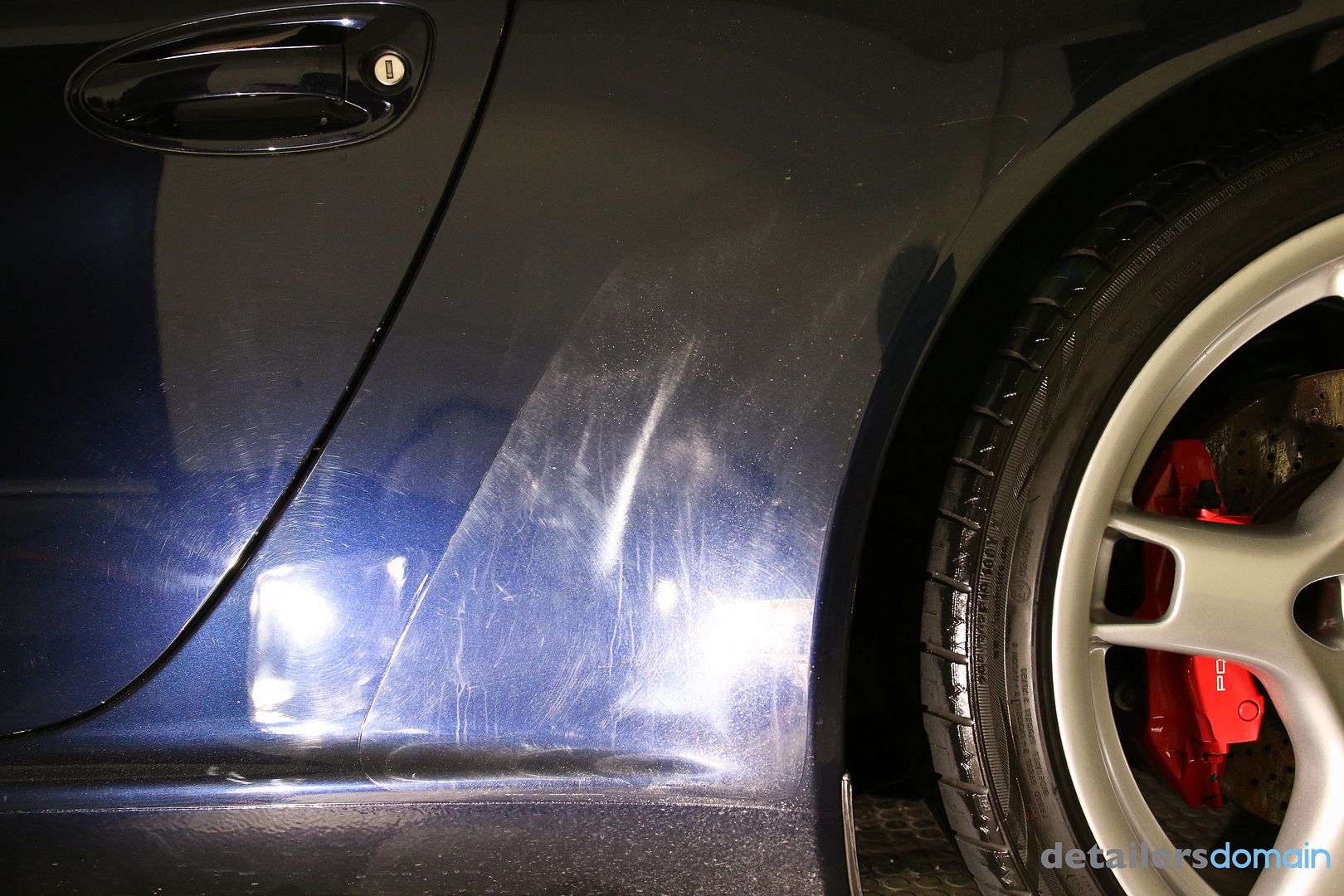 After (much improvement, the customer will be back to replace the fender guard film in the spring)
Rear spoiler - before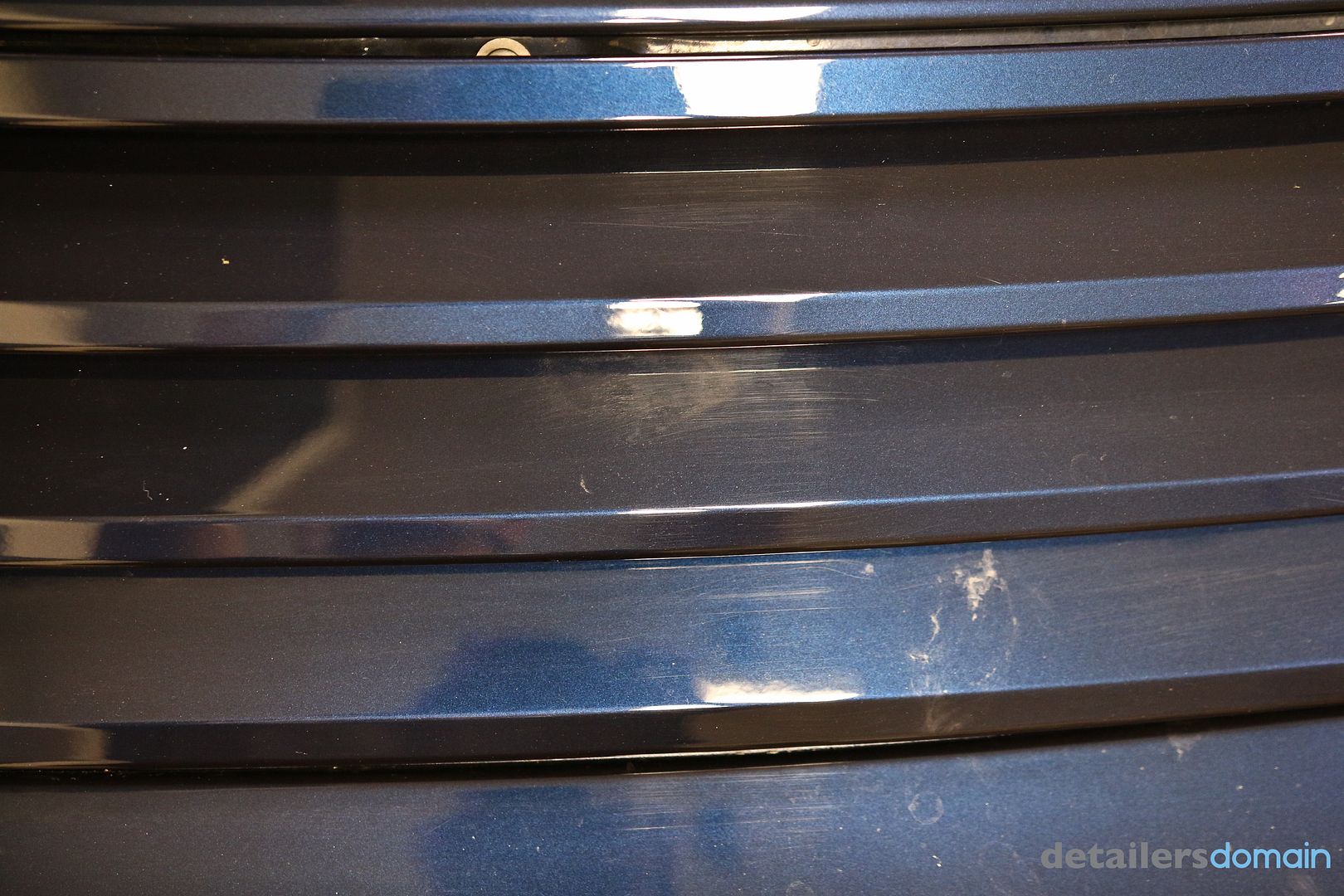 After - some very hard water spots were tough to remove may need some compounding on the next go around
A quick wipe down on the motor/dressed with
Adam's In and Out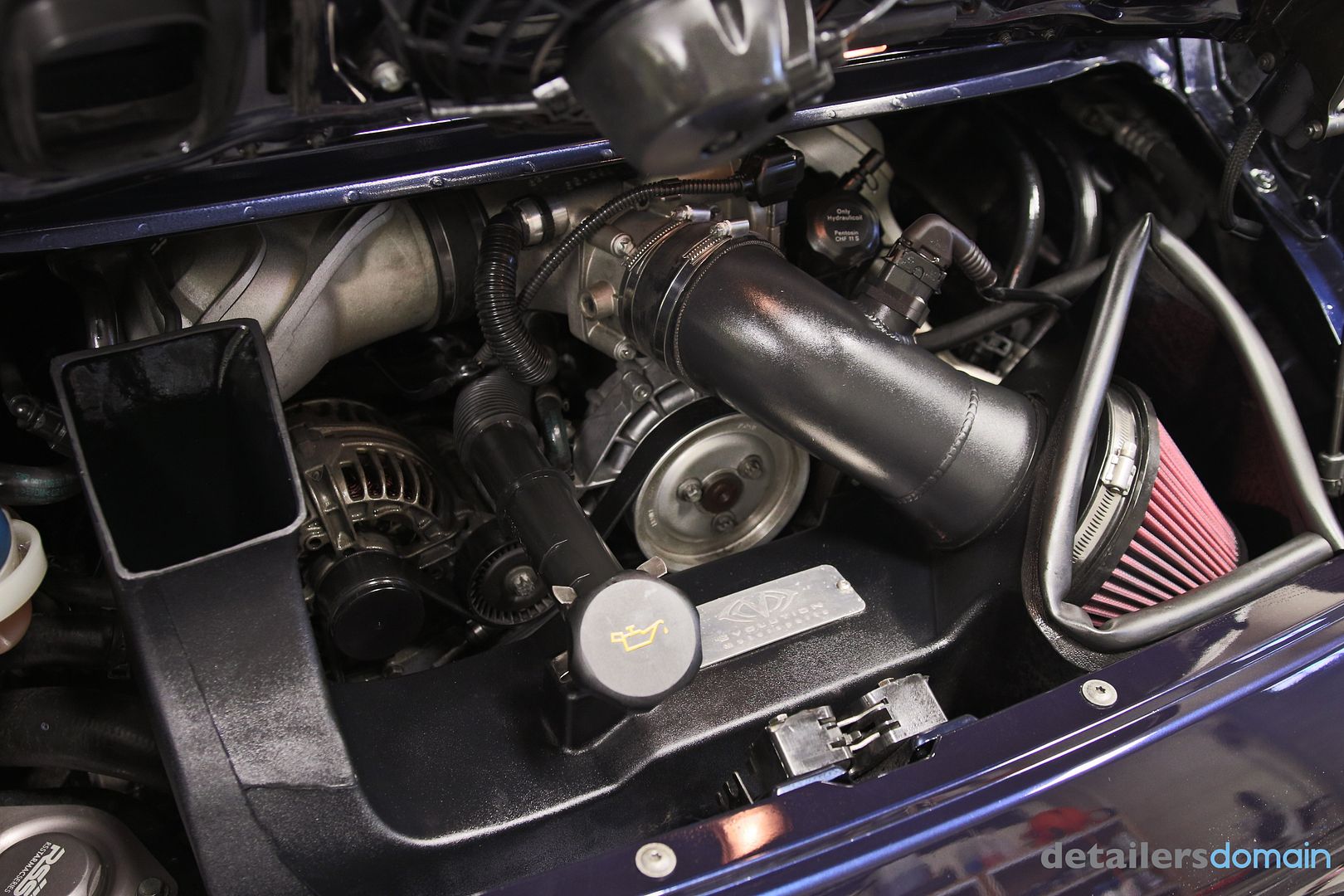 Exhaust tips were polished out with Auto Finesse Mercury Metal Polish Before
After
Inspection sticker clean up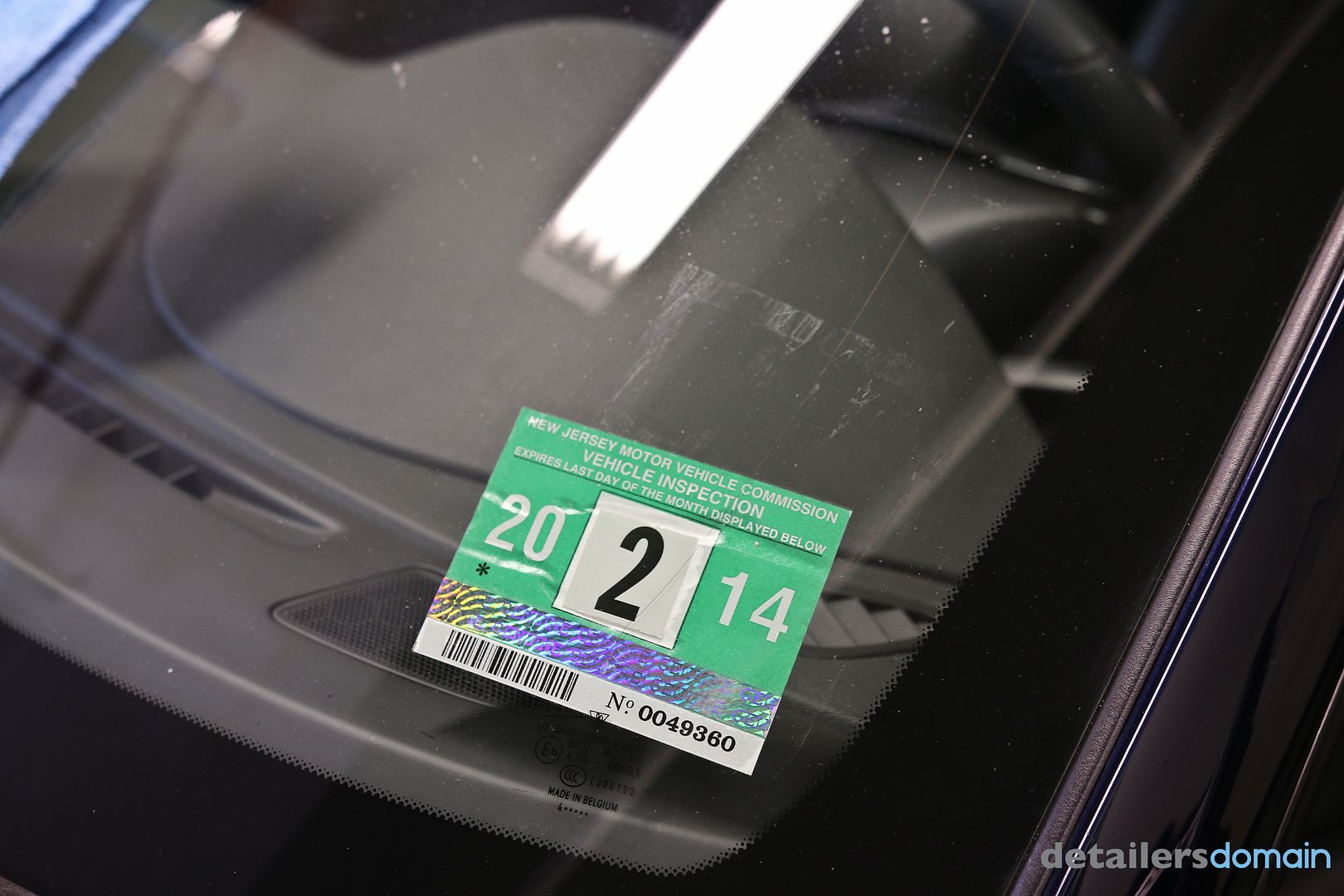 After shots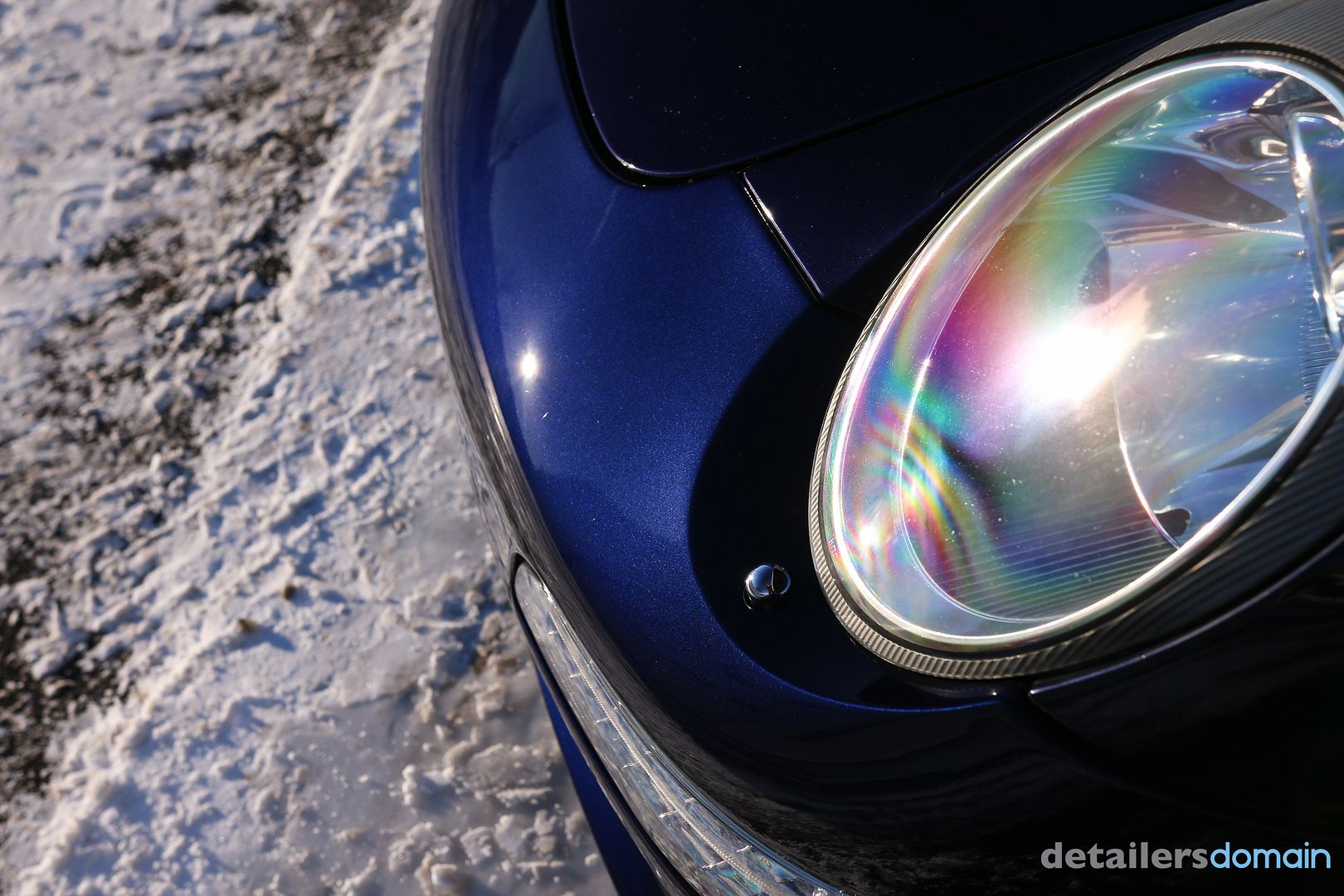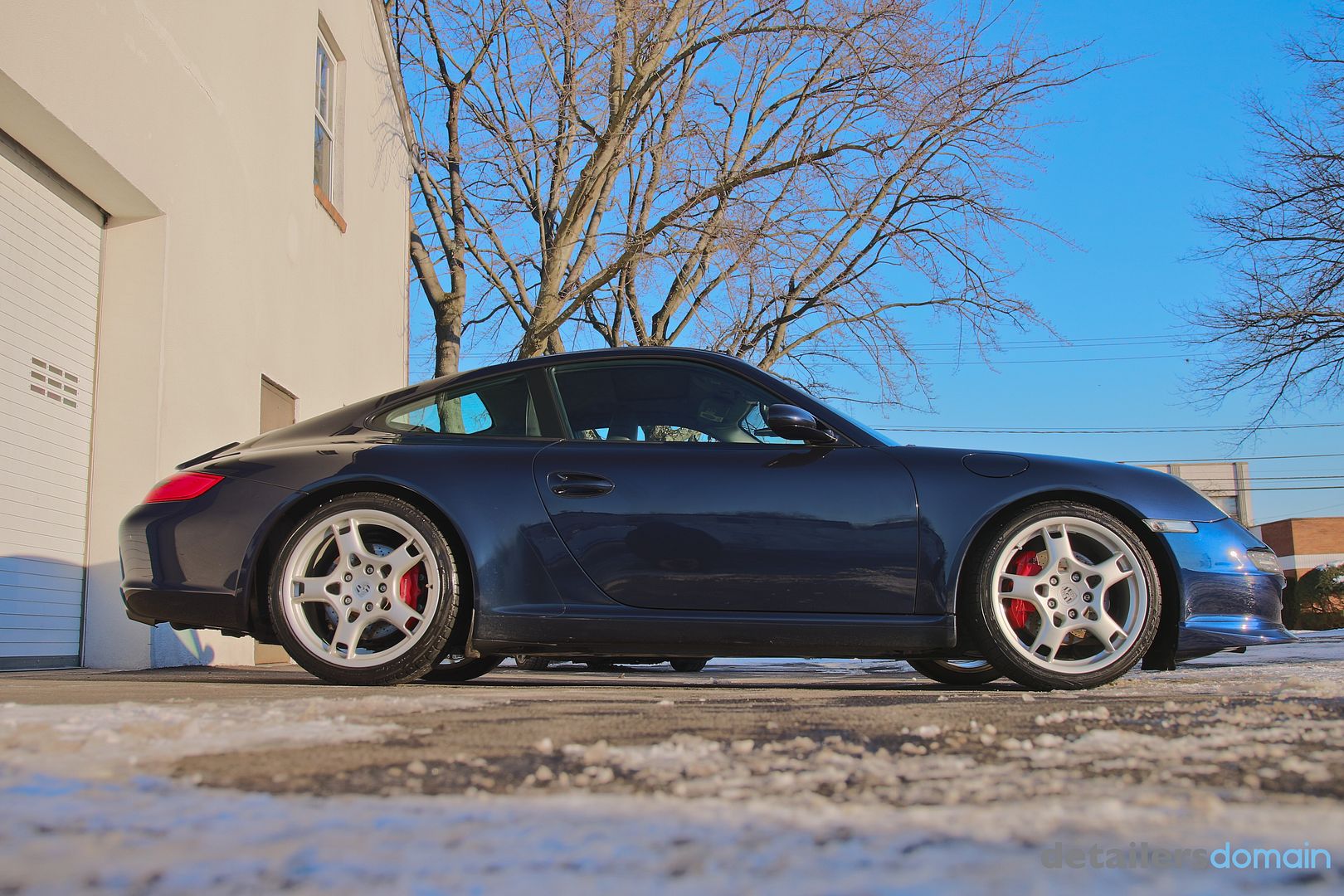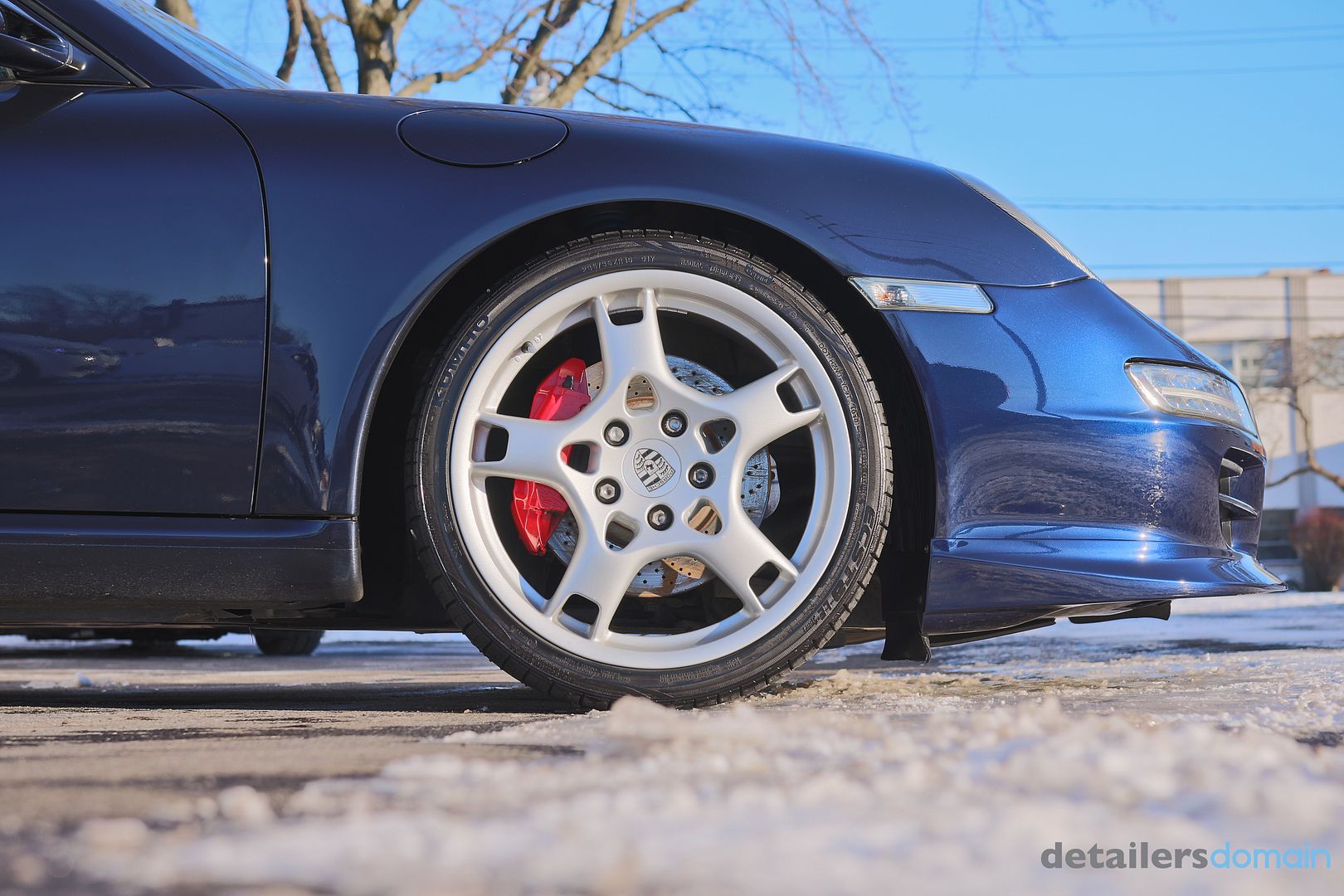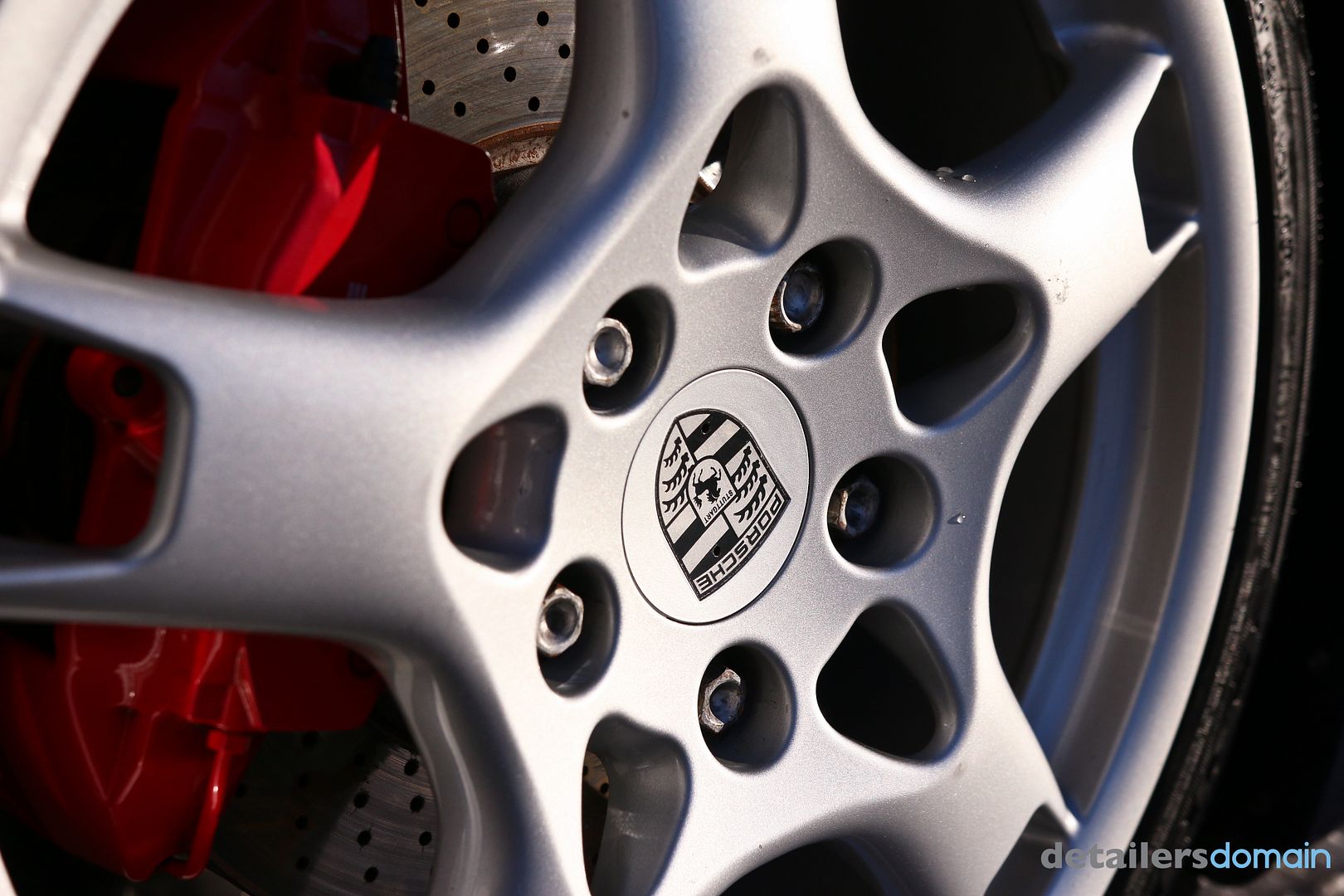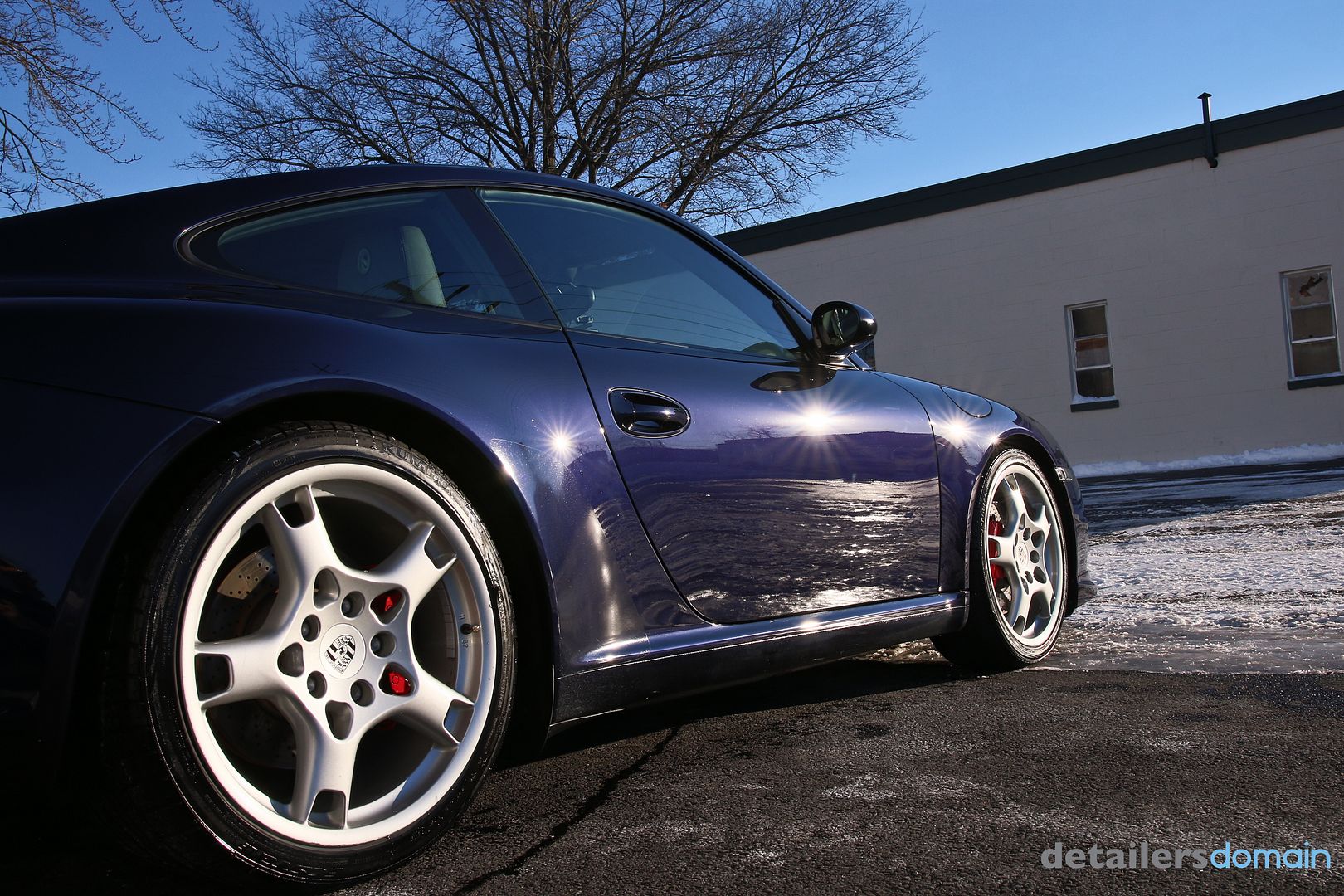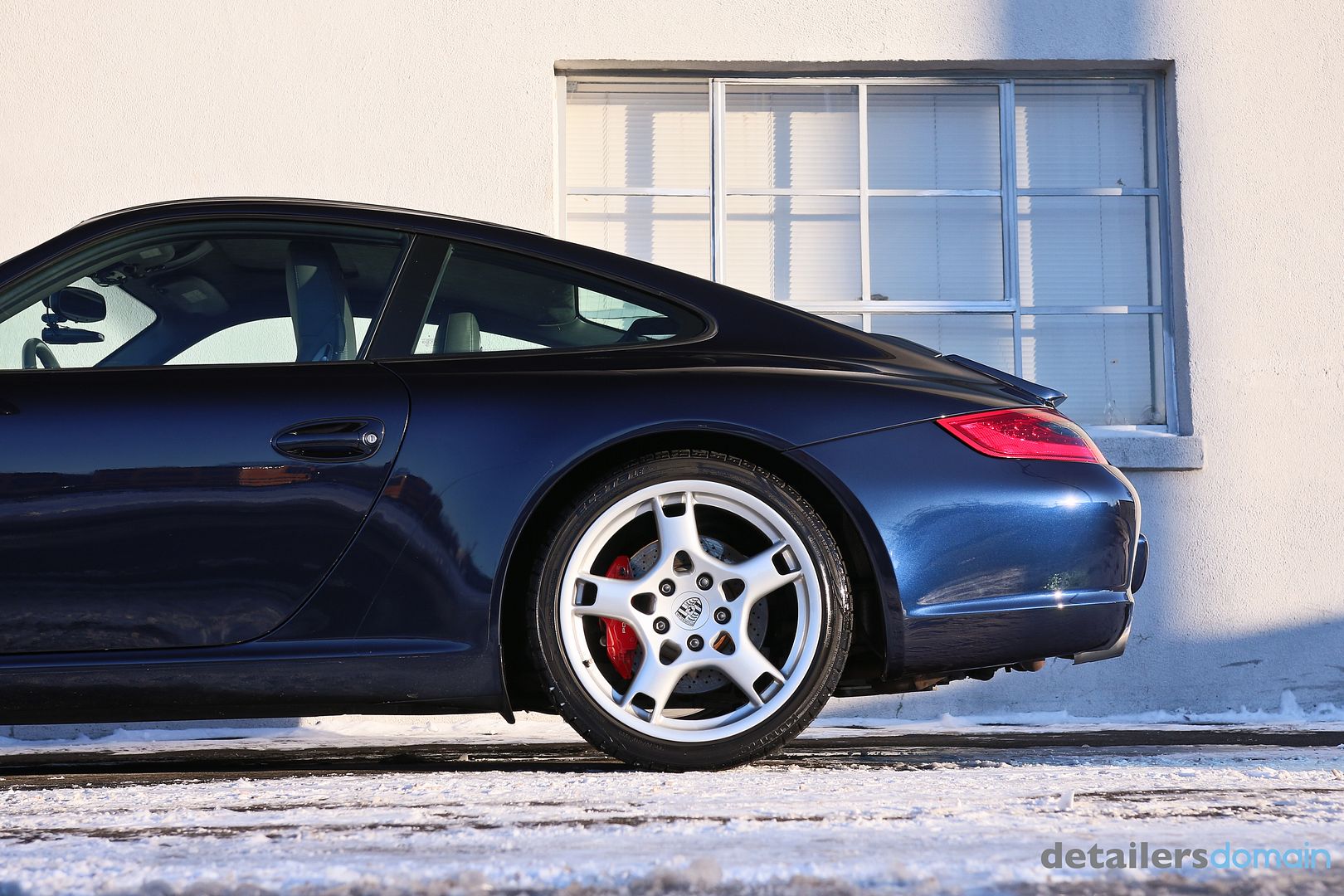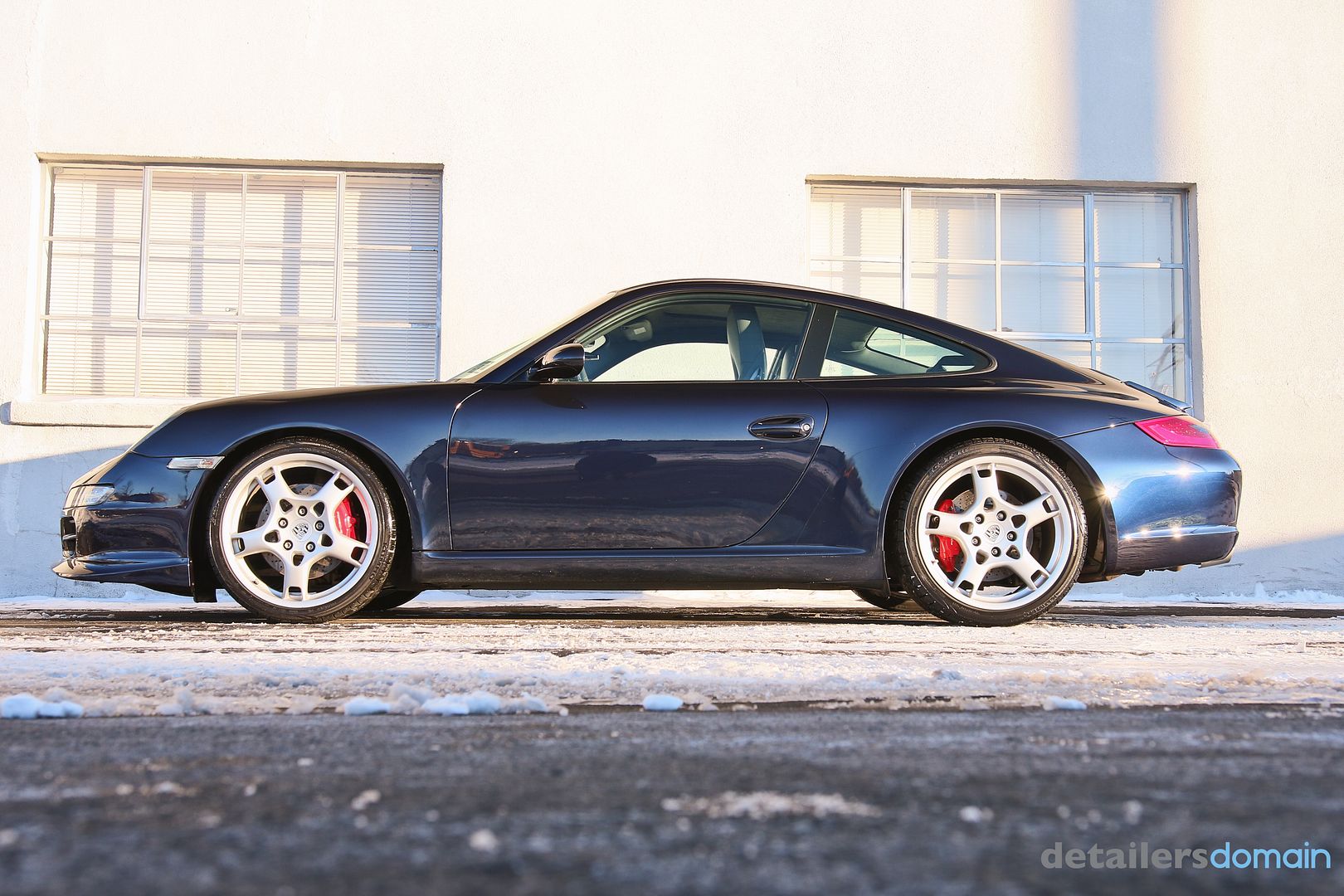 Hope you enjoyed this one.