1989 Porsche 911 C4 Getting it right for the new owner
Detailer's Domain: 1989 Porsche 911 C4 - Getting it right for the new owner The new owner found this gem in the mid west, the car had not been touched for 4 years. This 1989 Porsche 911 C4 was at the shop for a few things including install new wheels, mount and balance new tires, H&R coilovers, clear corners new steering wheel, seals, fluids you name it we got it done. I believe we put over 60 hours into the complete restoration less the mechanical work. Exterior - Wheels were prepped with Sonax Wheel Cleaner and cleaned up with various brushes - Tires were spritzed down with Adam's All Purpose Cleaner and washed down - Wheel wells were cleaned up - Washed with Adam's Car Wash - Decon with Auto Finesse Iron Out - Wash down and rinsed - Door jambs were cleaned up - Nano Scrub AutoScrub - Dried - Tires dressed - Masking - Paint Measurement - Compound - Menzerna FG400 - Compound - Adam's Paint Correcting Polish - Final Polish - Sonax Nano Polish - Last step - Sonax Polymer Net Shield - Inspection with Fenix, Brinkmann, and natural sunlight - Wheel wells were cleaned and dressed - Rubber and Plastics Treated - Exterior windows and mirrors cleaned and sealed - Exhaust tips cleaned - Windows were auto scrubed, cleaned, and sealed Interior: - Complete interior steam cleaned - Complete interior vac - Vinyl/Plastics cleaned up - Leather cleaned and condition Engine - Clean - Dress Links to products used -
Adam's Car Wash
Auto Finesse Iron Out
Stoner's Tarminator
Auto Finesse Oblitarate
Adam's All Purpose Cleaner
Sonax Full Effect Wheel Cleaner
NanoSkin AutoScrub System
Menzerna FG400
Adam's Paint Correcting Polish
Sonax Perfect Finish
Sonax Polymer Net Shield
Adam's Super VRT
Auto Finesse Crystal Glass Cleaner
Adam's Metal Polish 1
Adam's Metal Polish 2
Interior
1Z einszett Plastic Deep Cleaner
1Z einszett Cockpit
Leather Master Rapid S
Adam's Leather Conditioner
Engine
Adam's All Purpose Cleaner
Adam's In and Out Spray
Tools used
Uber Wool Wash Mitt
Uber No Name MF Towels
Griot's 6 inch Random Orbital Polisher
Rupes LHR75
Rupes BigFoot LHR 21ES Random Orbital Polisher
Rupes BigFoot LHR 15ES Random Orbital Polisher
Uber Buffing Pads
Adam's Orange Pad
Meg's MF Cutting Pad
Defelsko Paint Meter
Fenix TK35
Brinkmann
Kranzle Pressure Washer
Uber Foam Canon
2 Grit Guard Buckets with Caddies
Adam's Firehose Nozzle
Metro Air Force Blaster
For those of you that can't wait here is the video - read below for the complete story. Before shots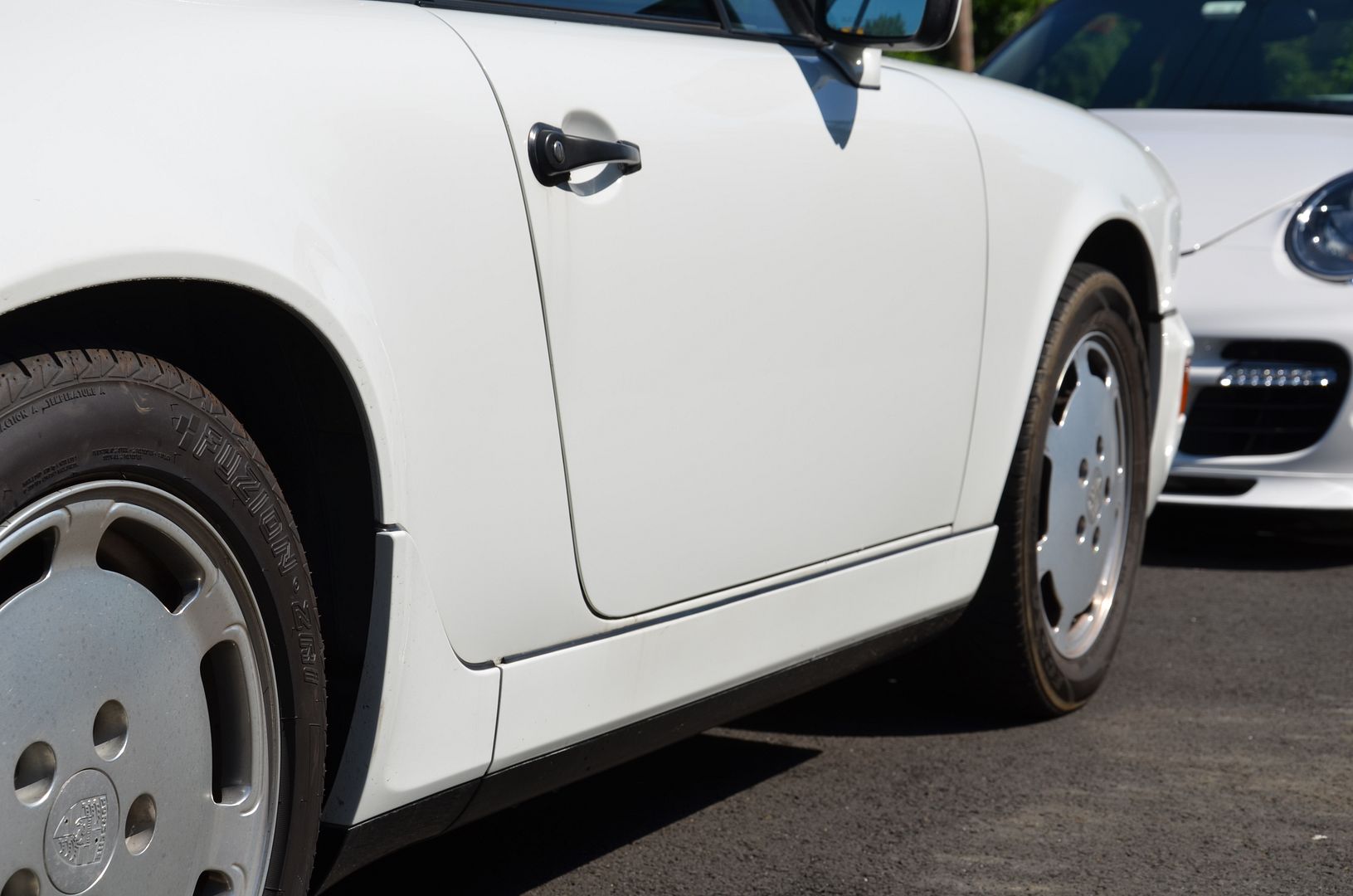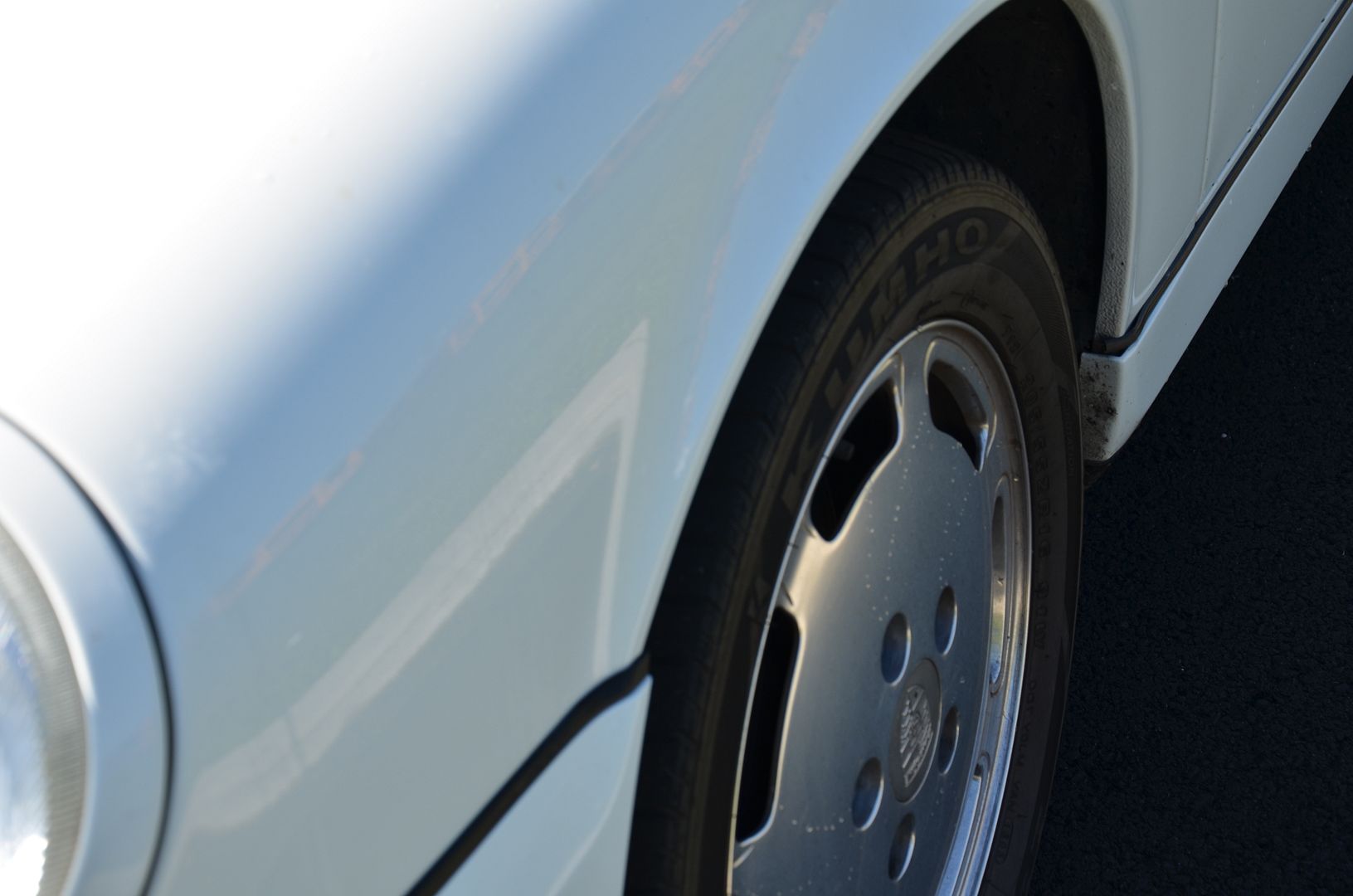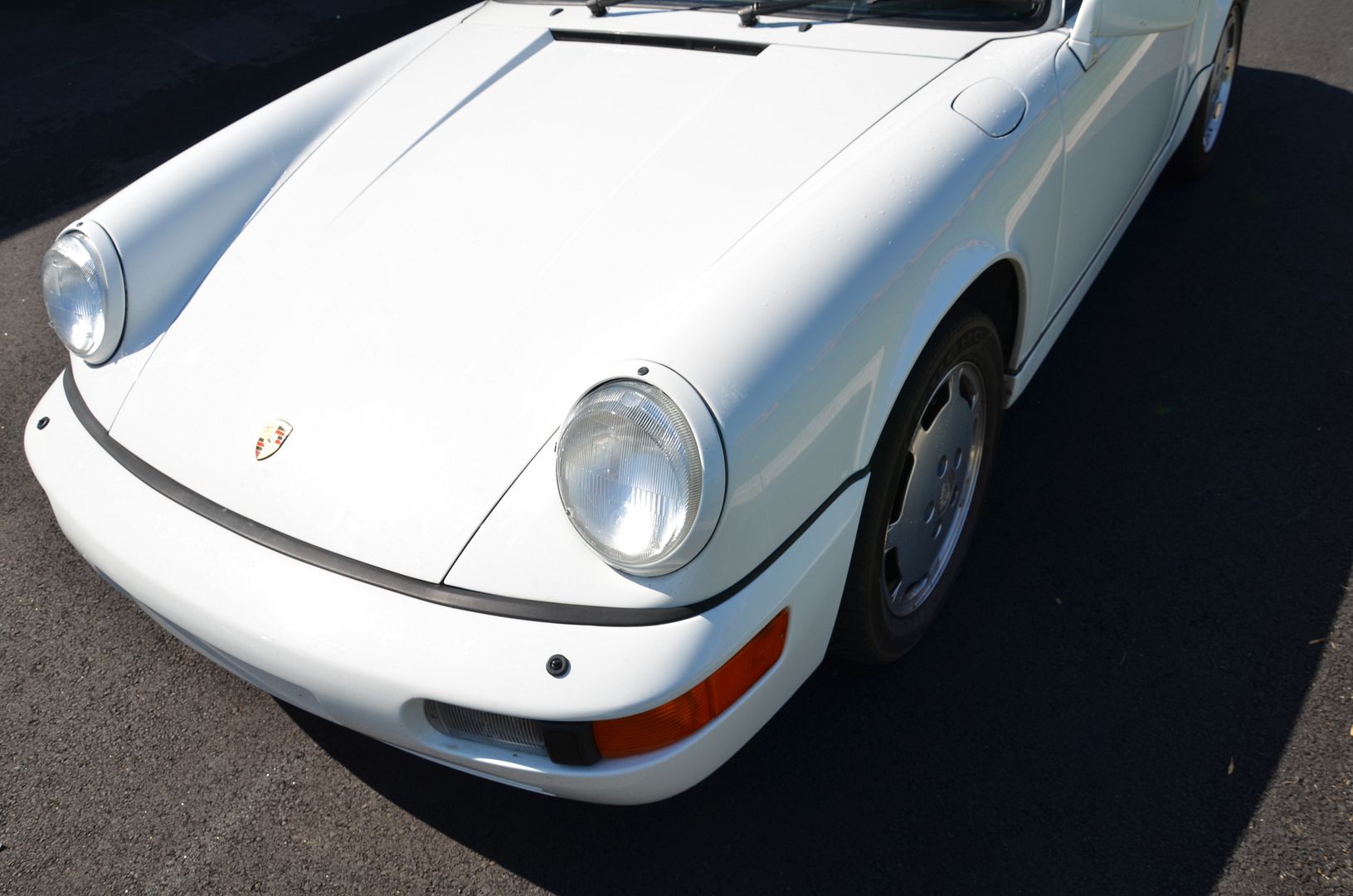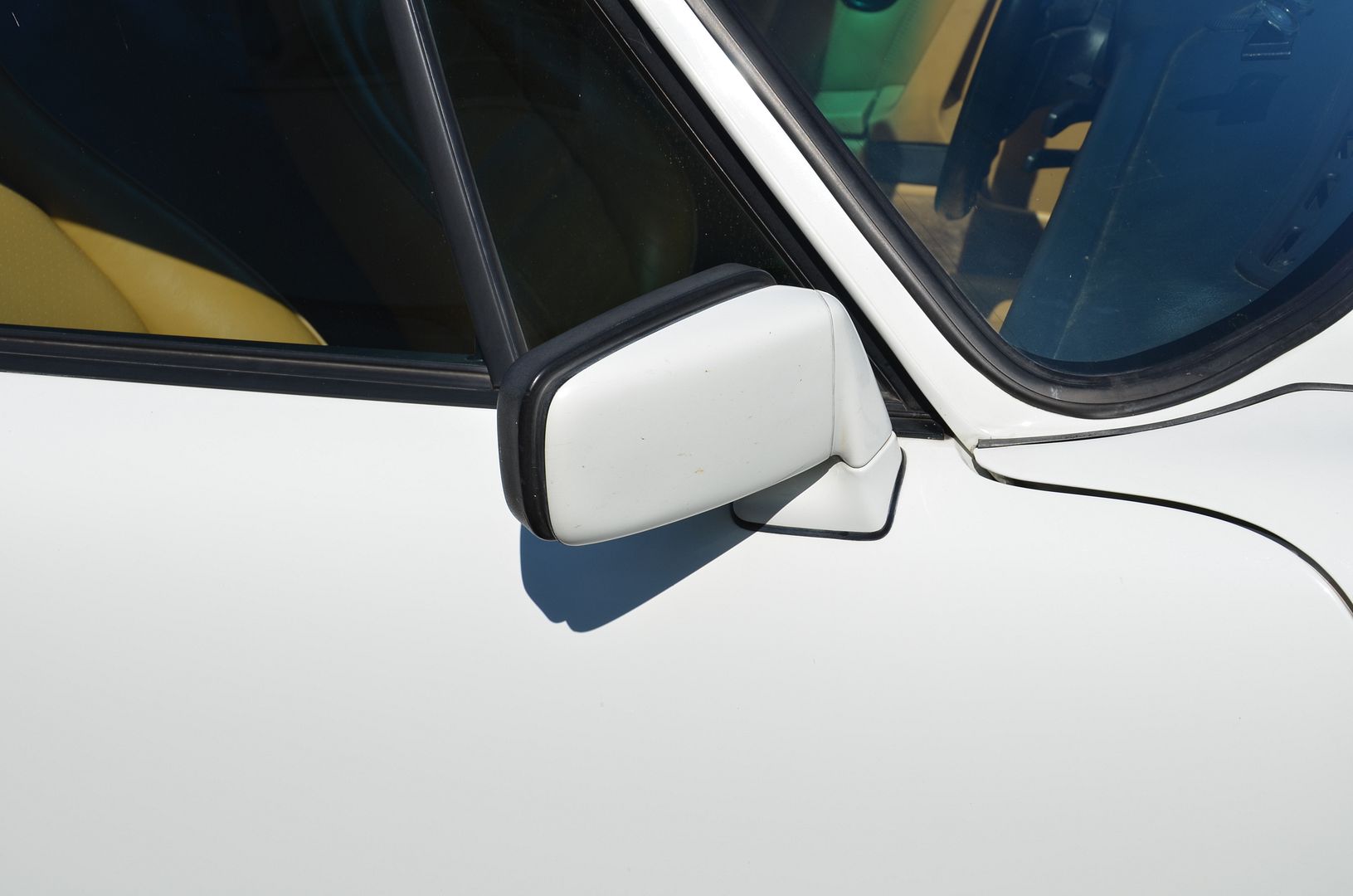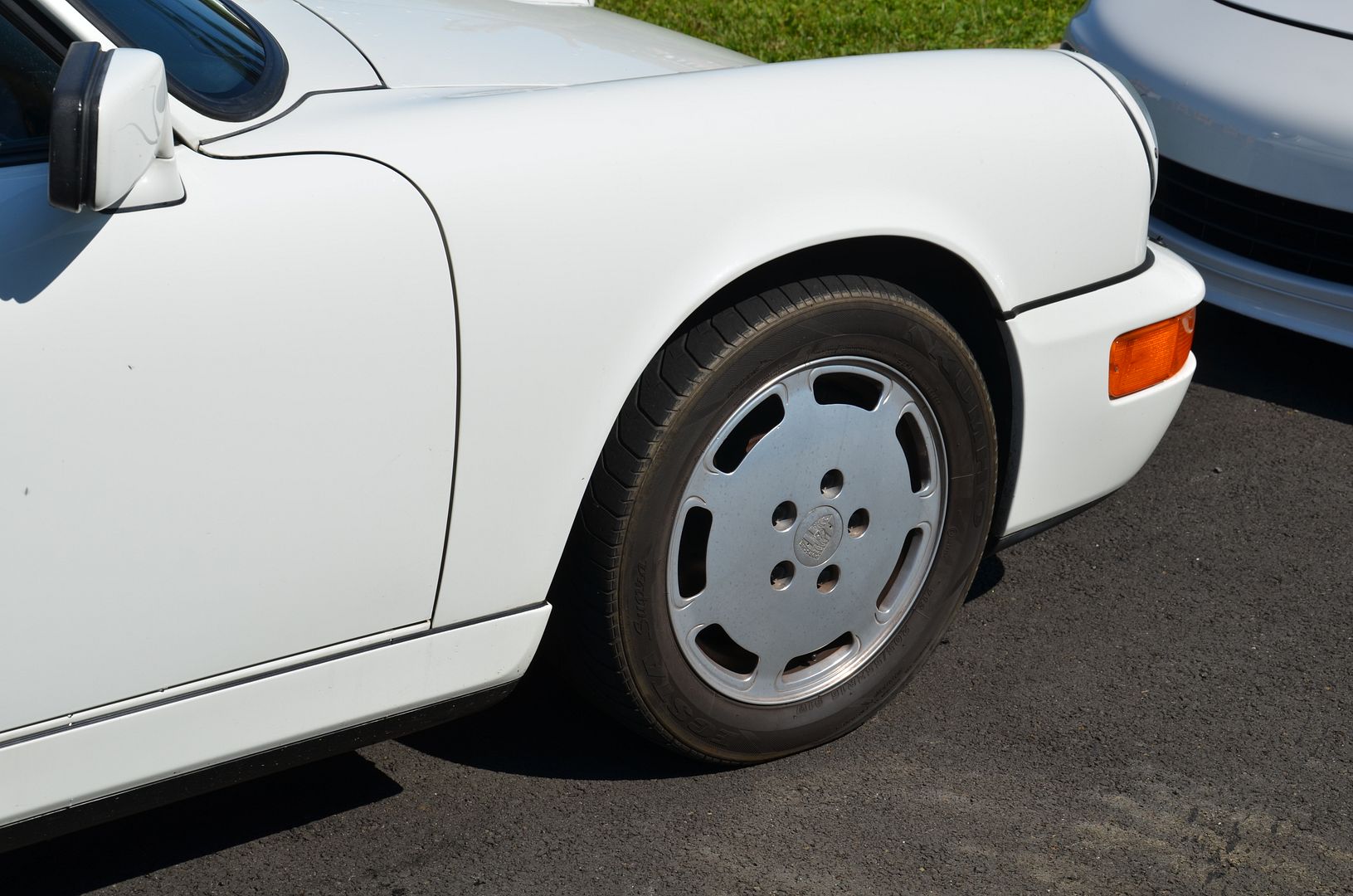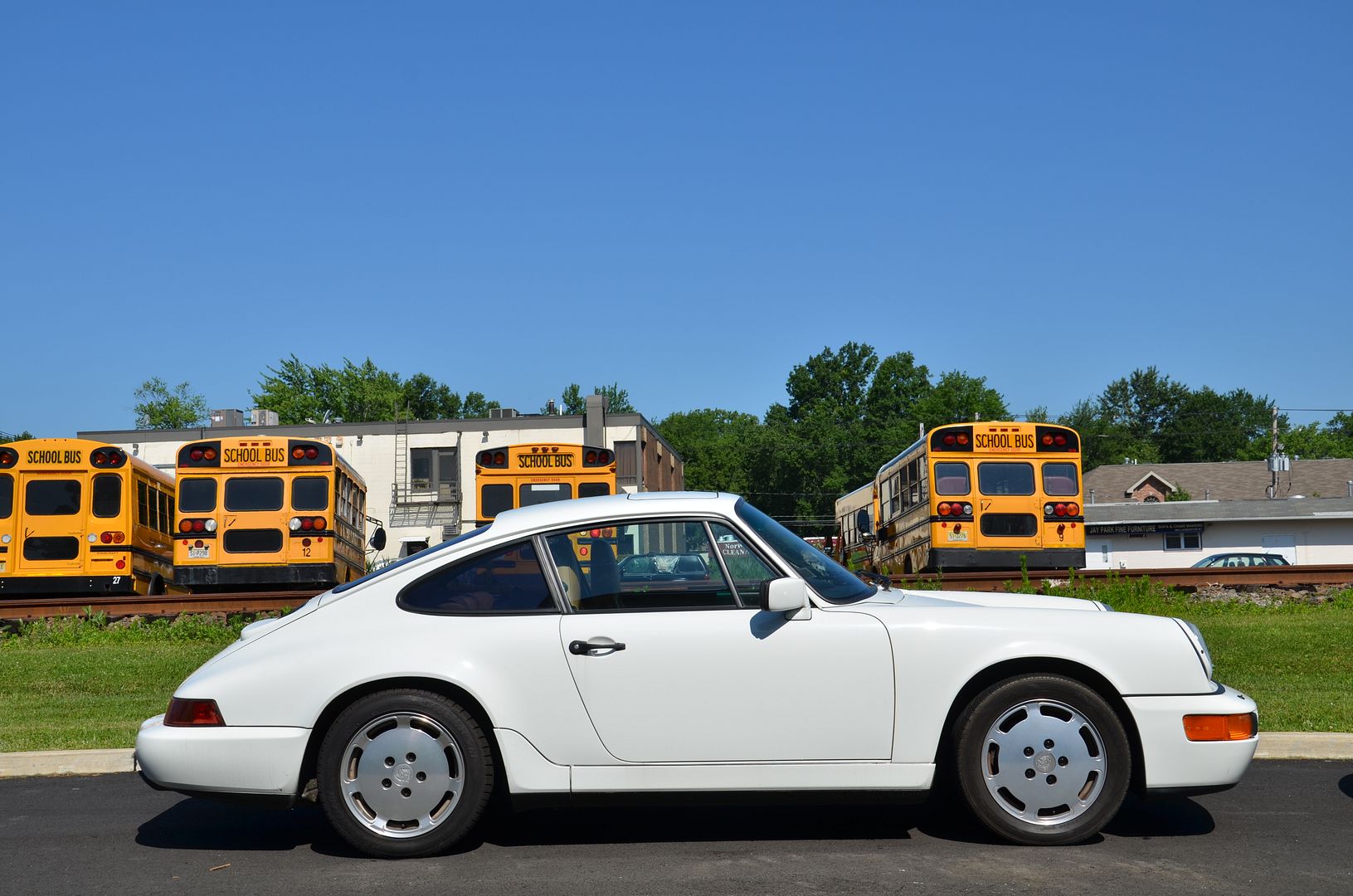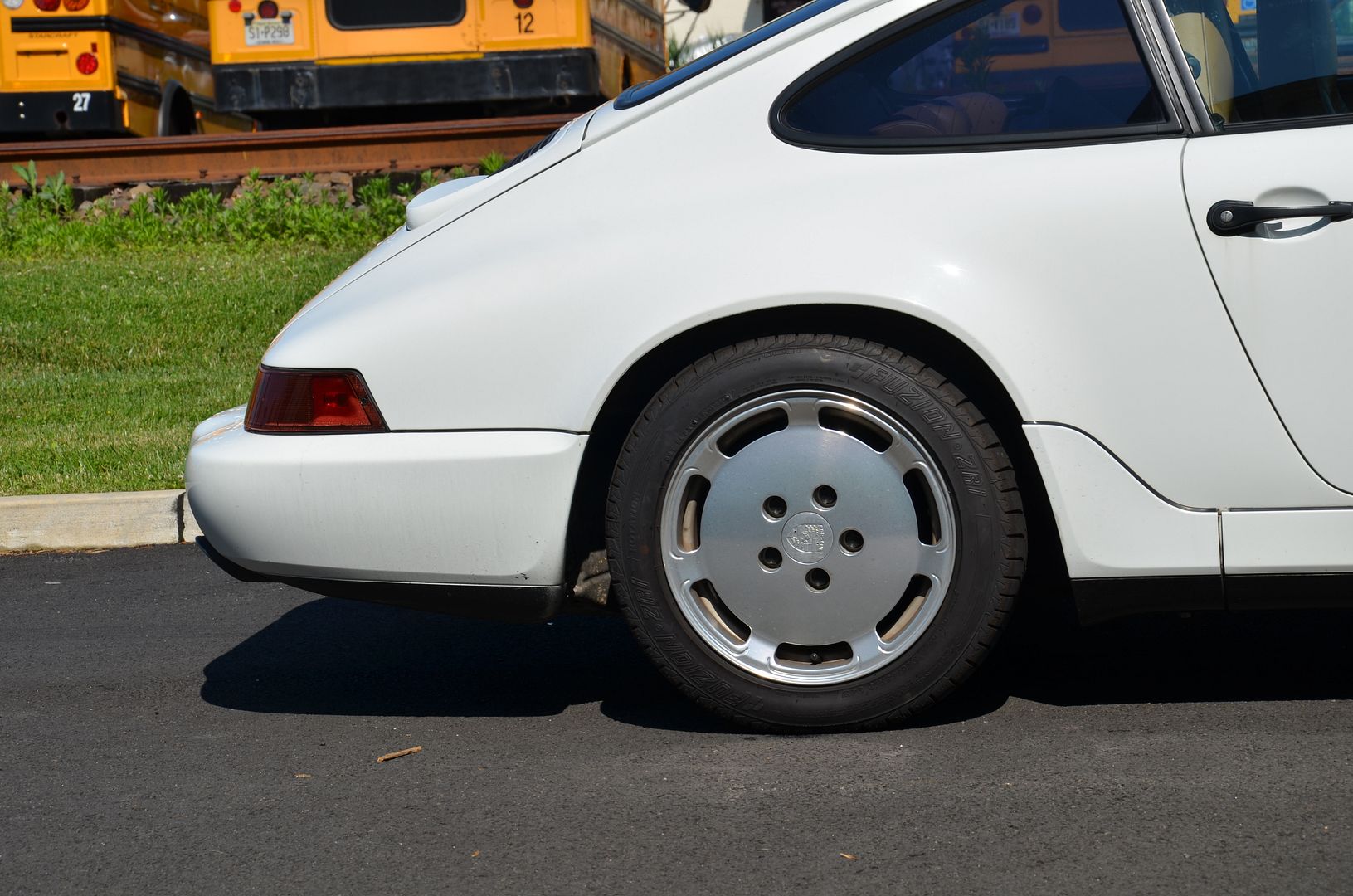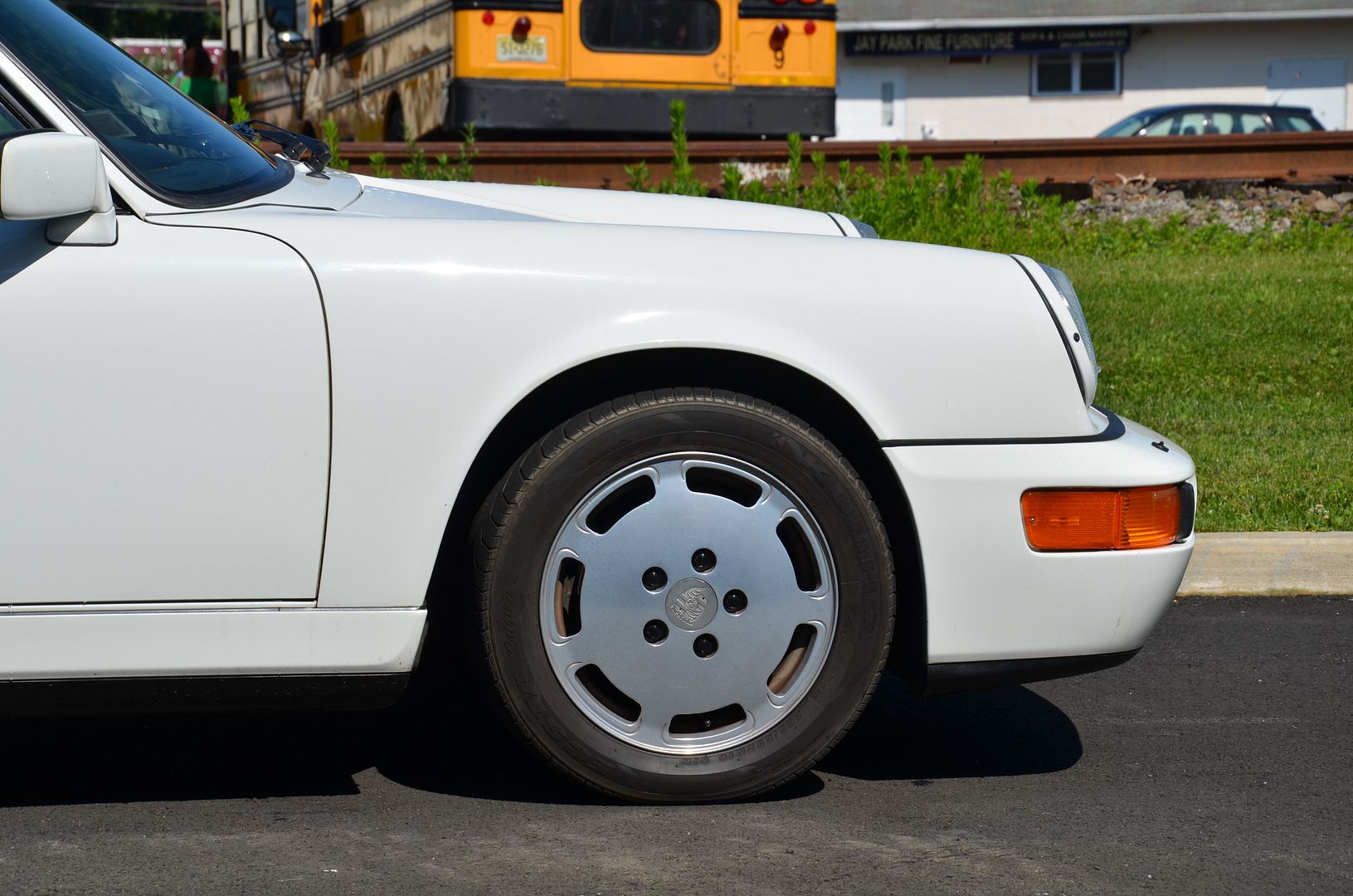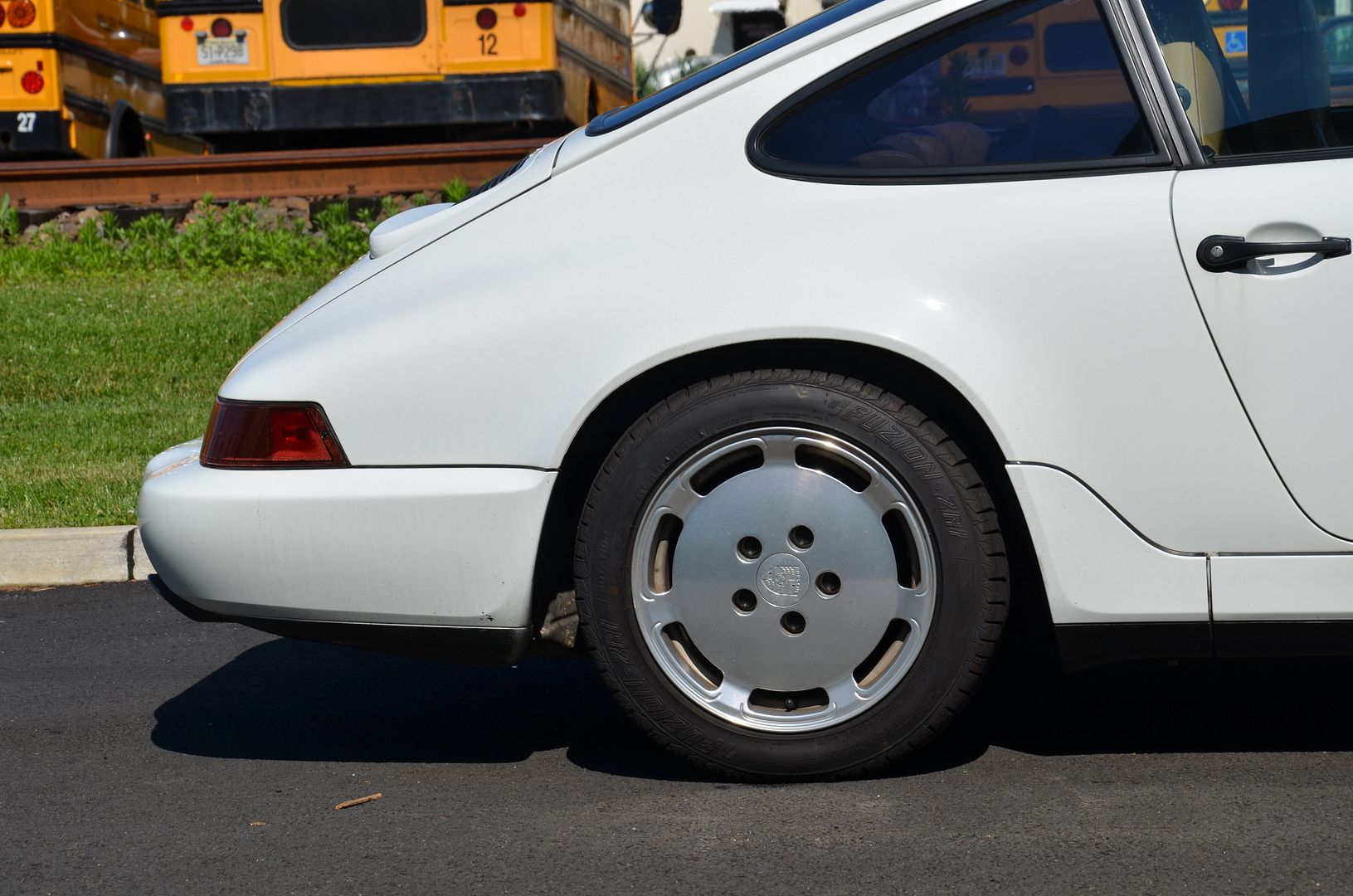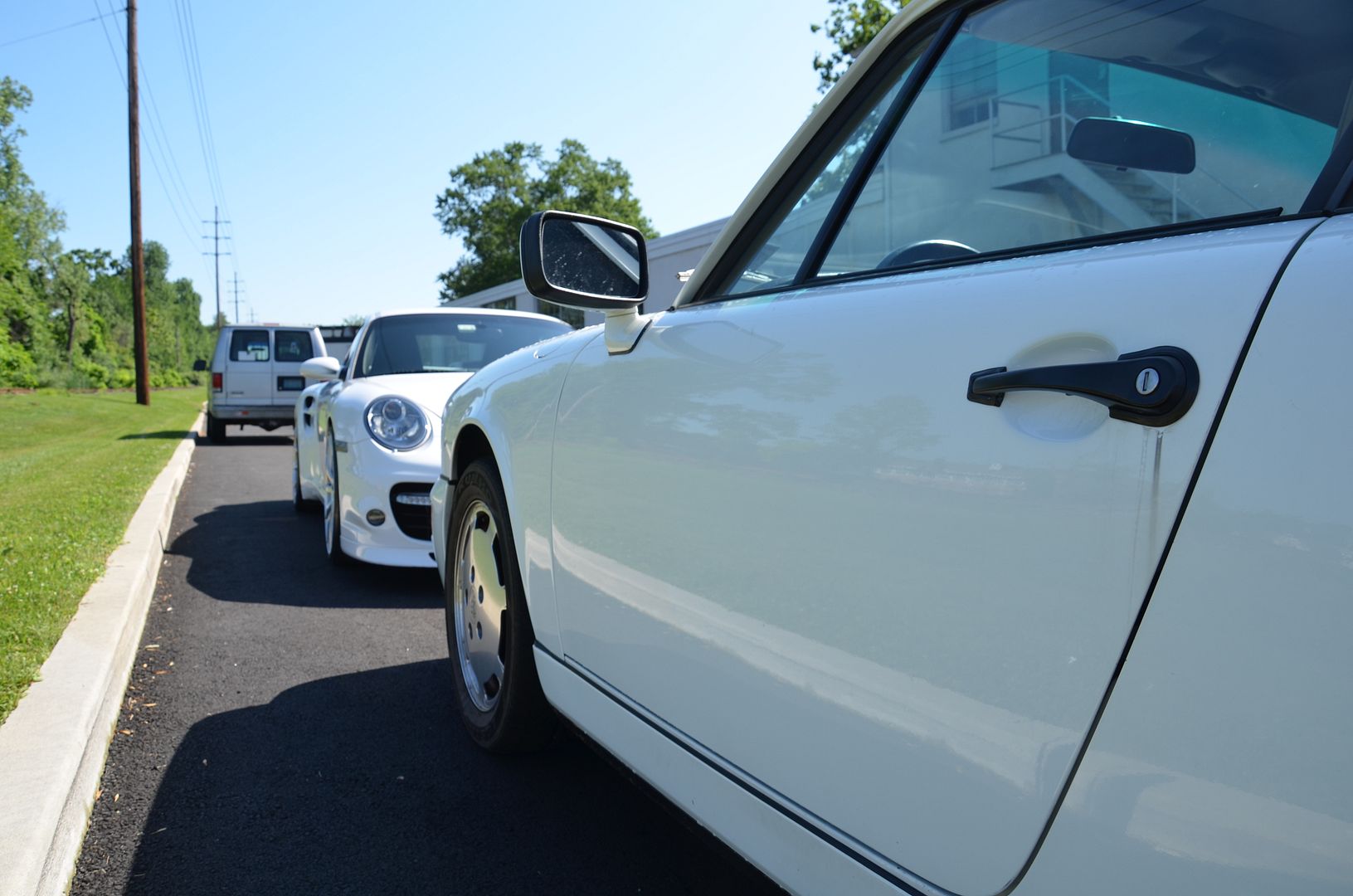 First thing was to get the car completely check out: fluids, seals, etc - when it came back we received the H&R Coilovers.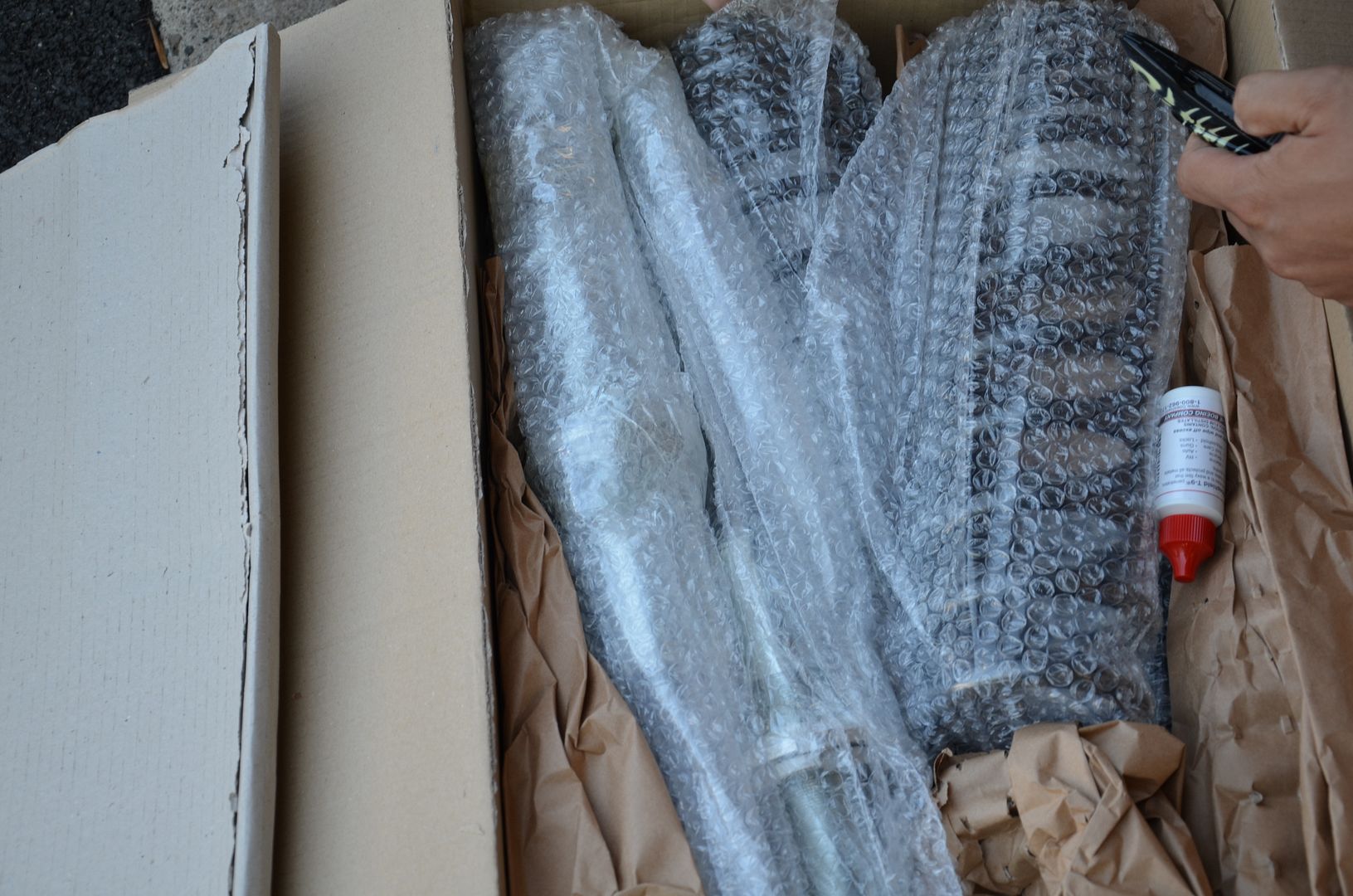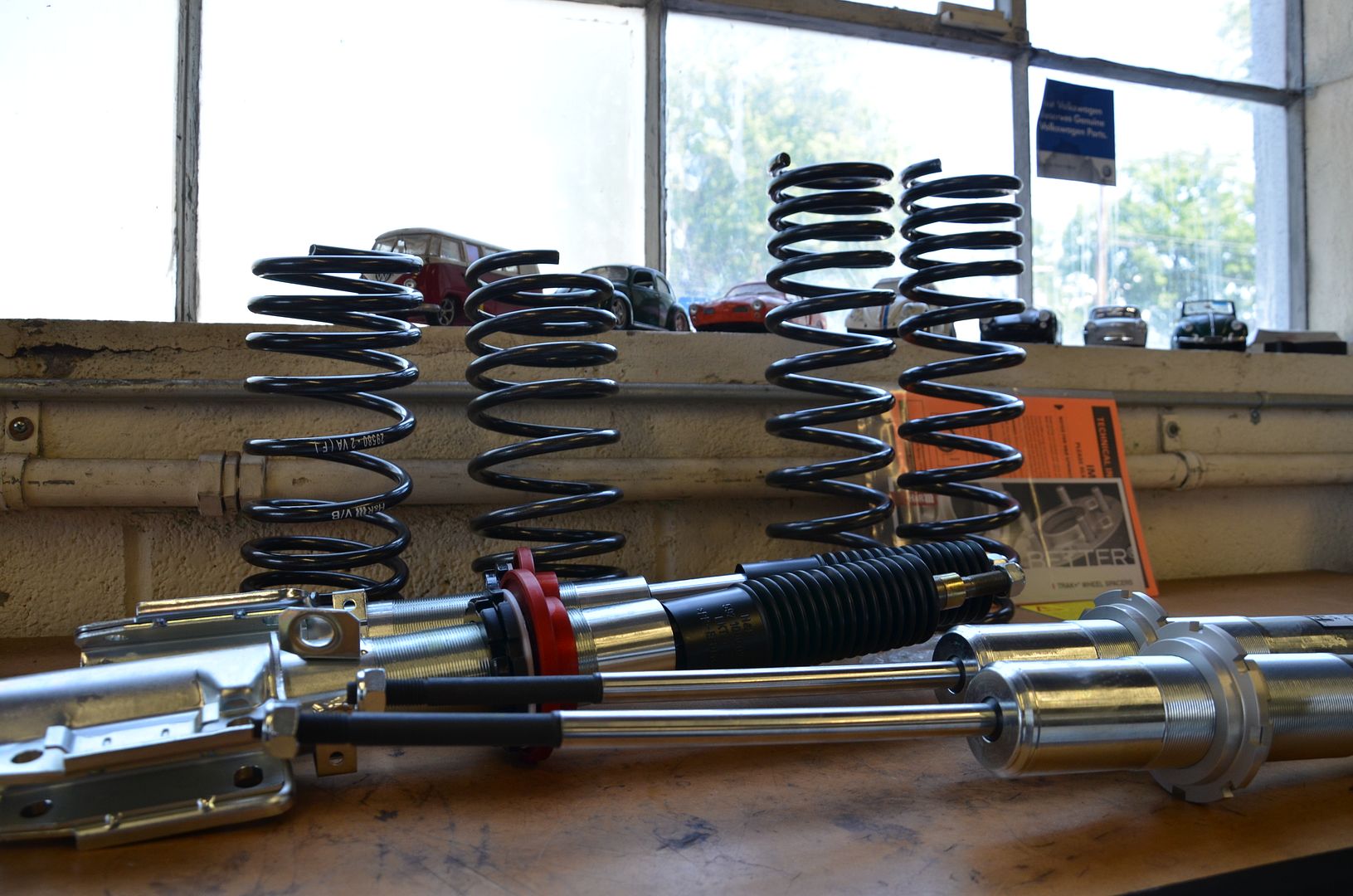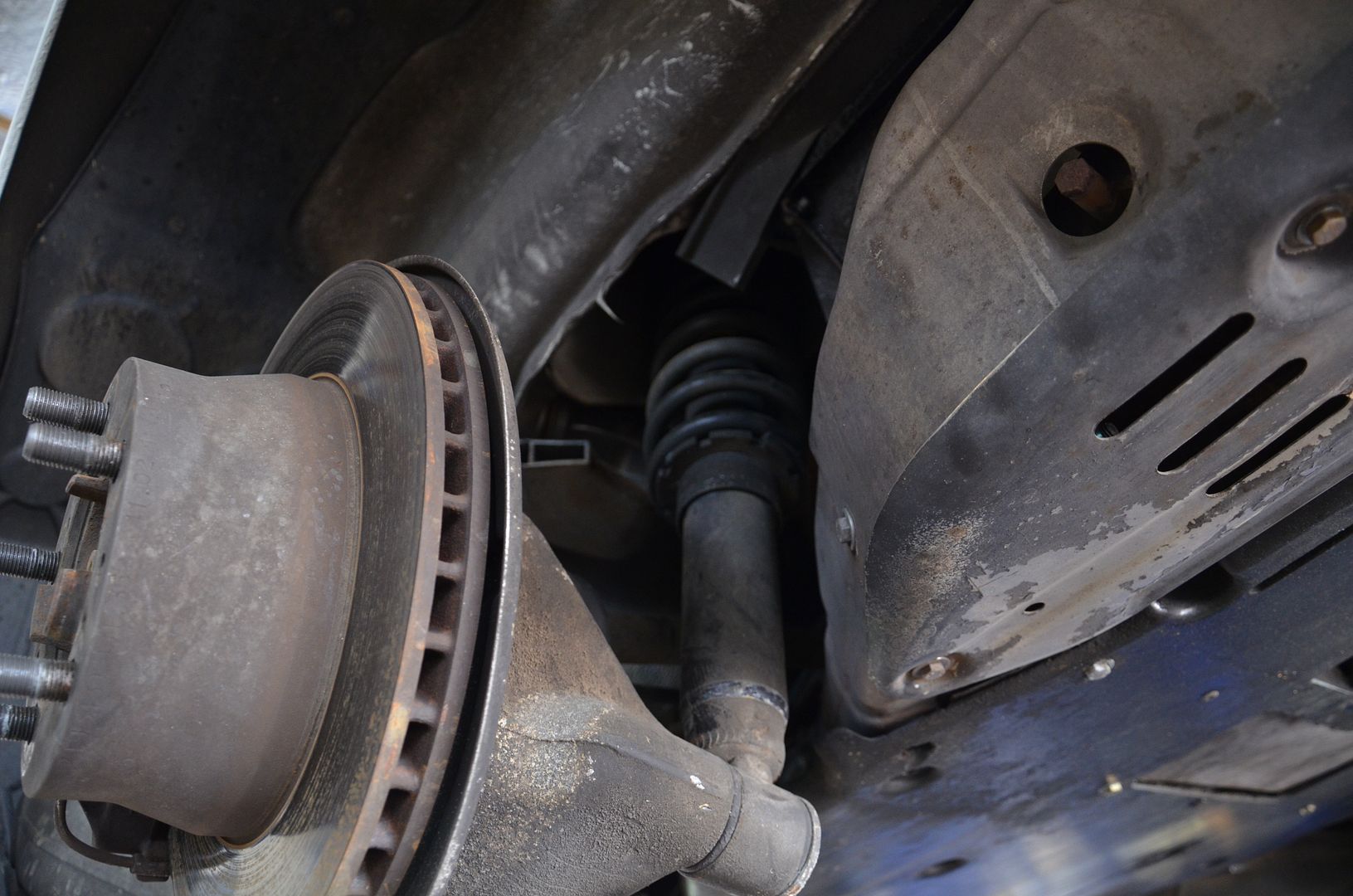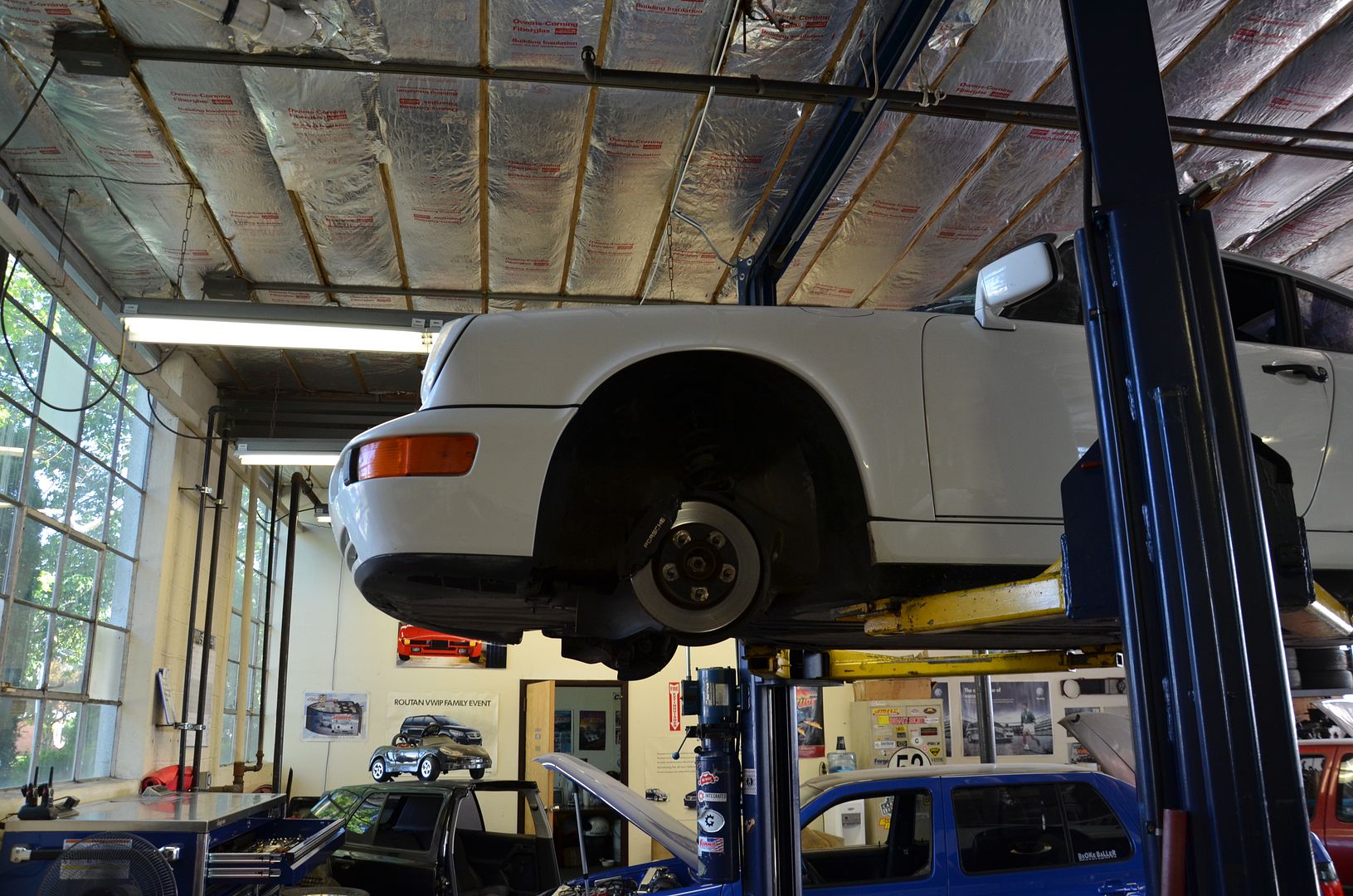 Out with the old in with the new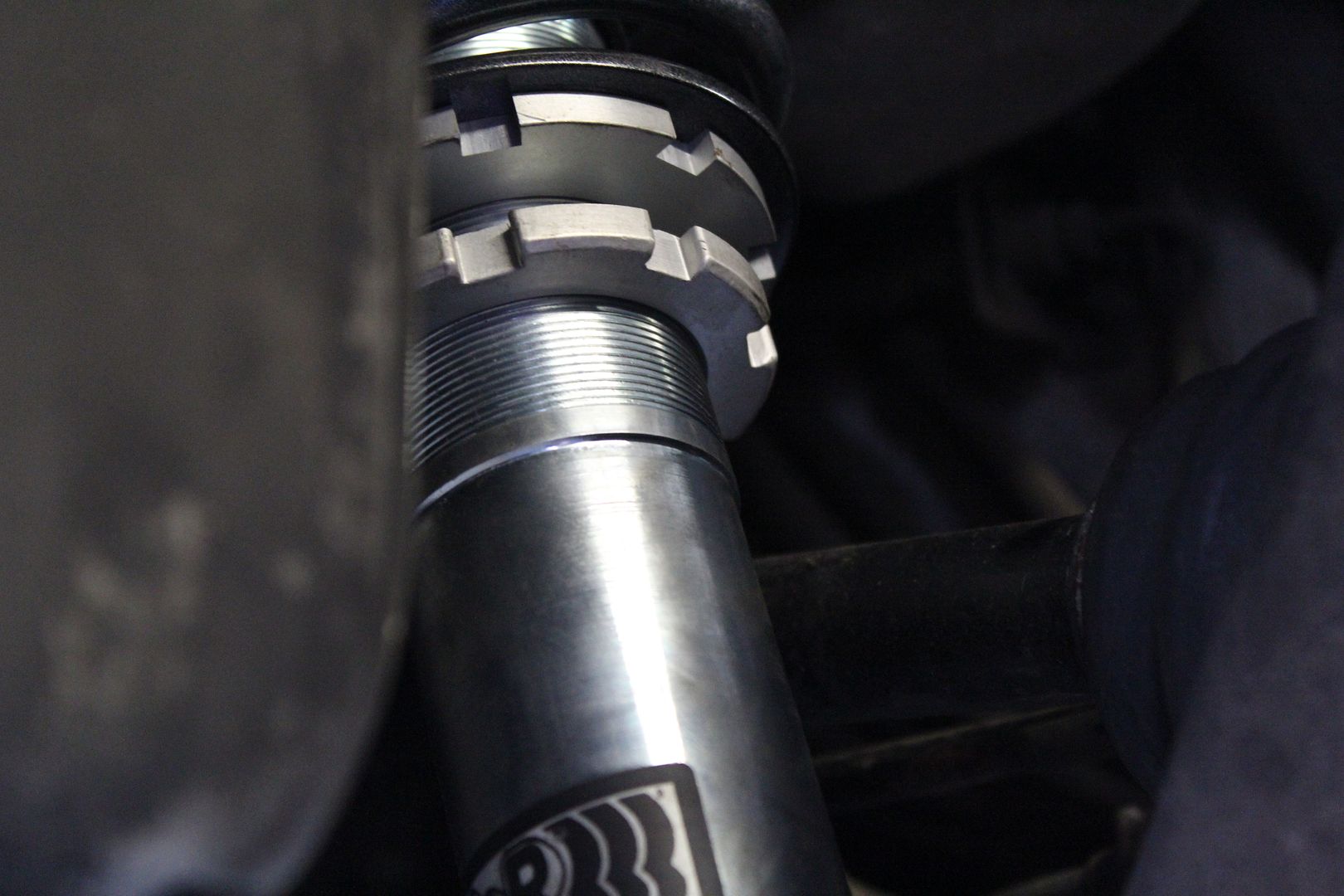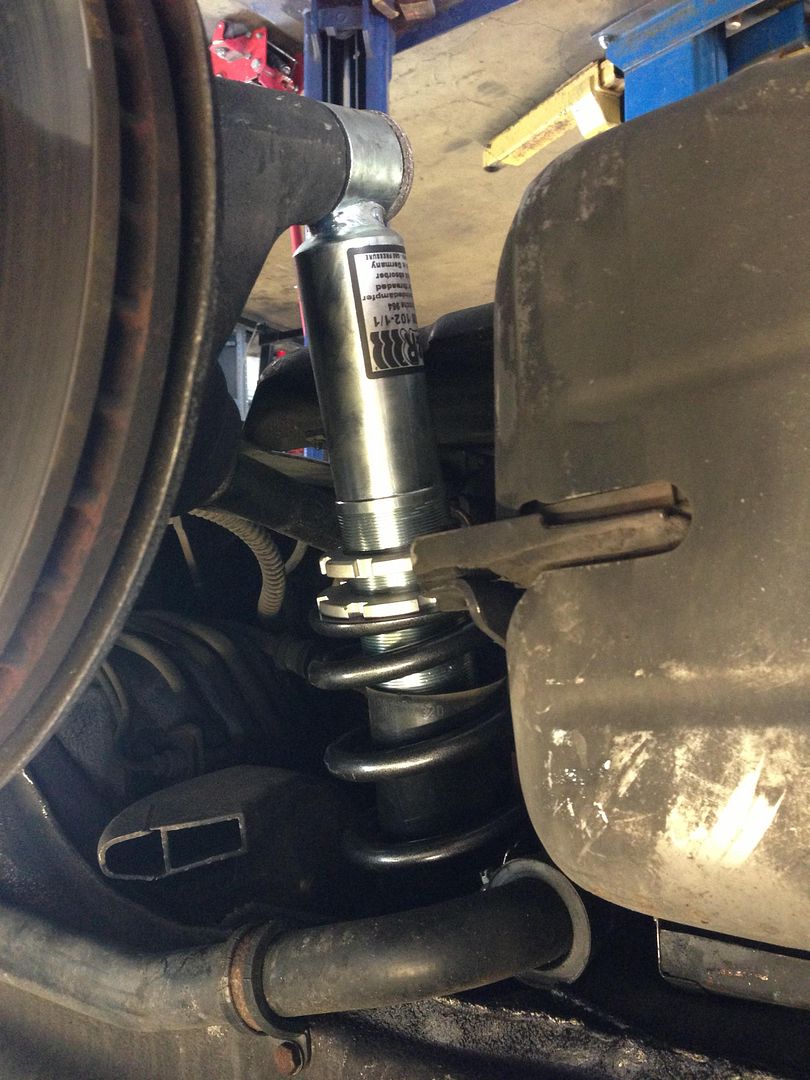 Quick photos of the initial drop before final adjustments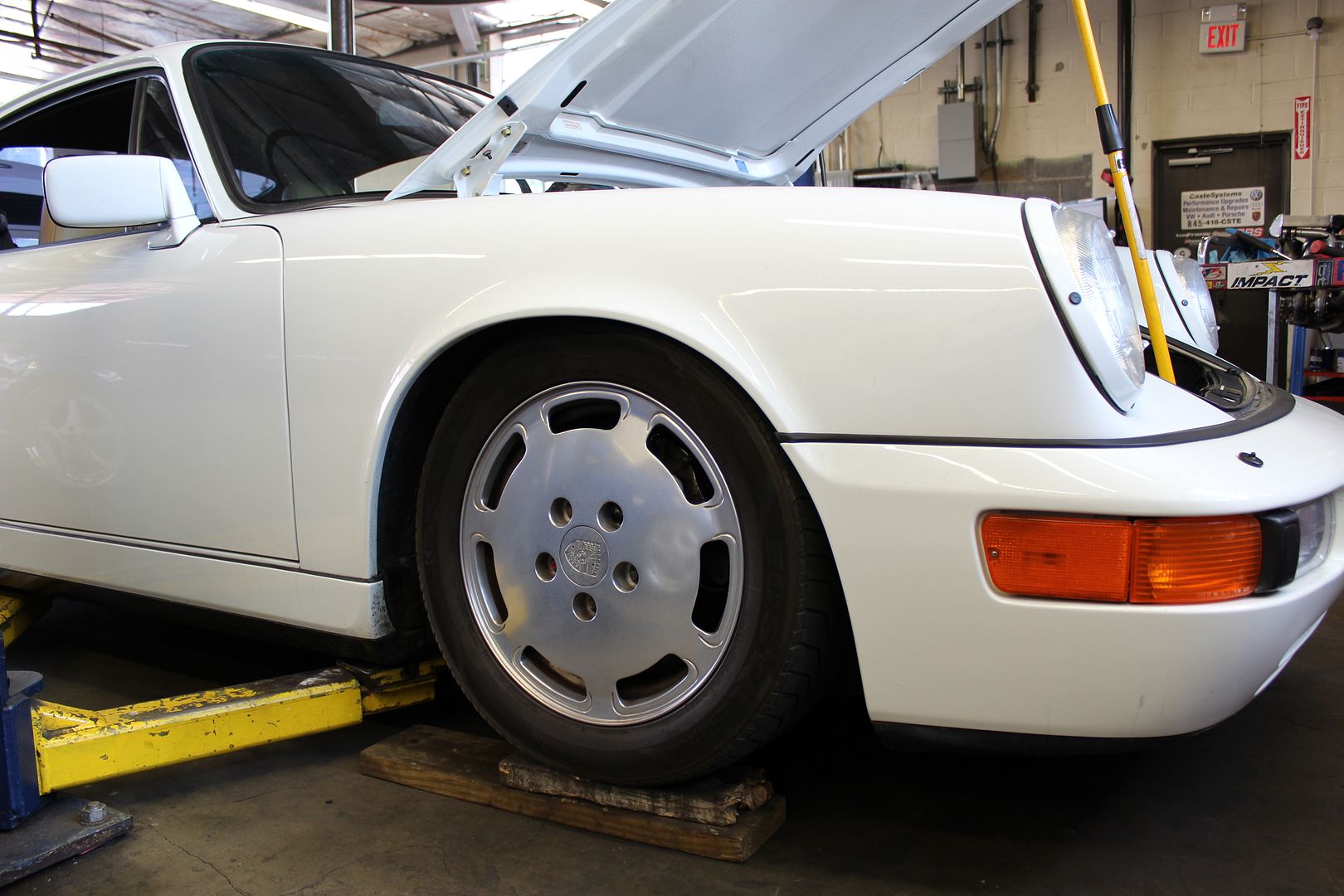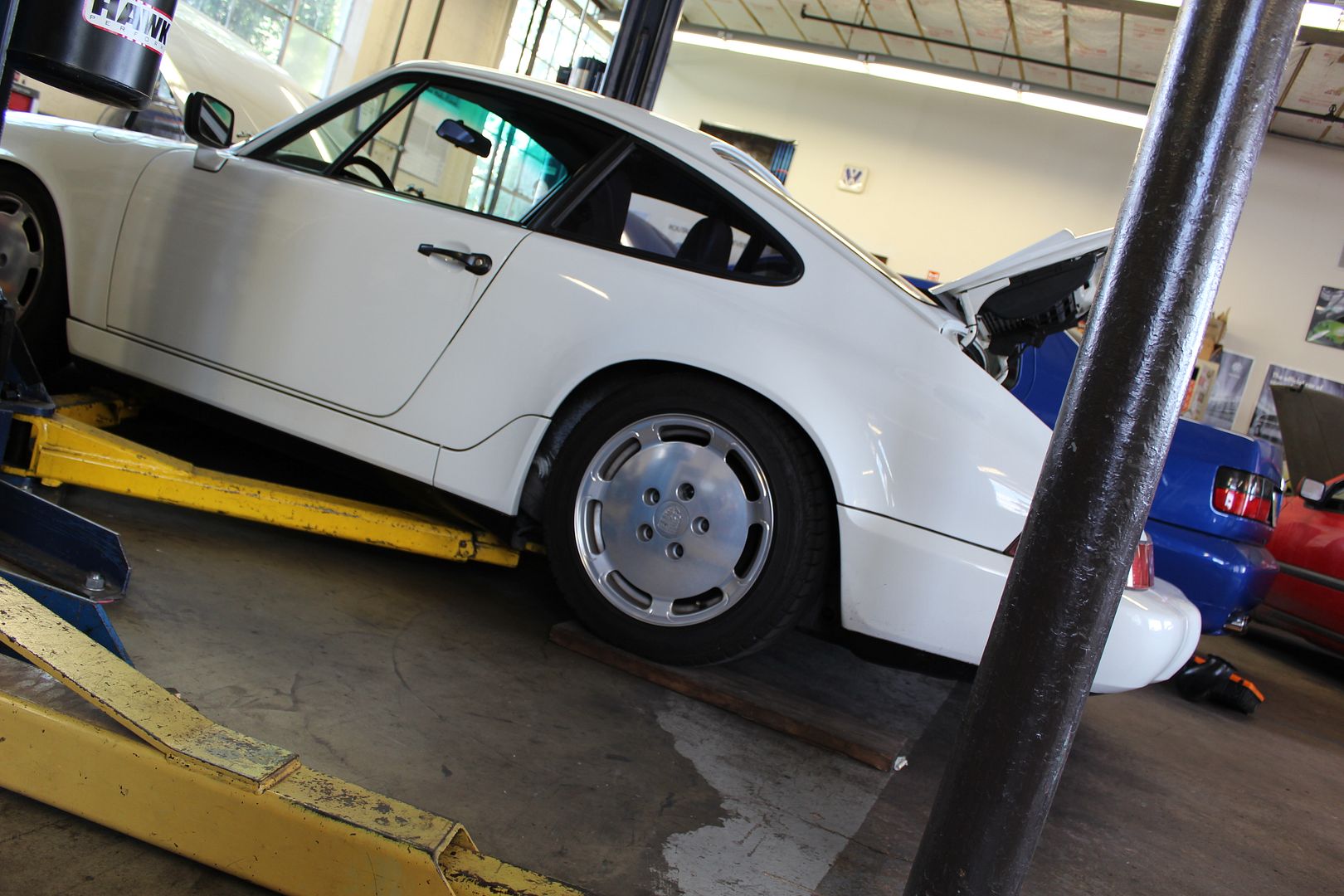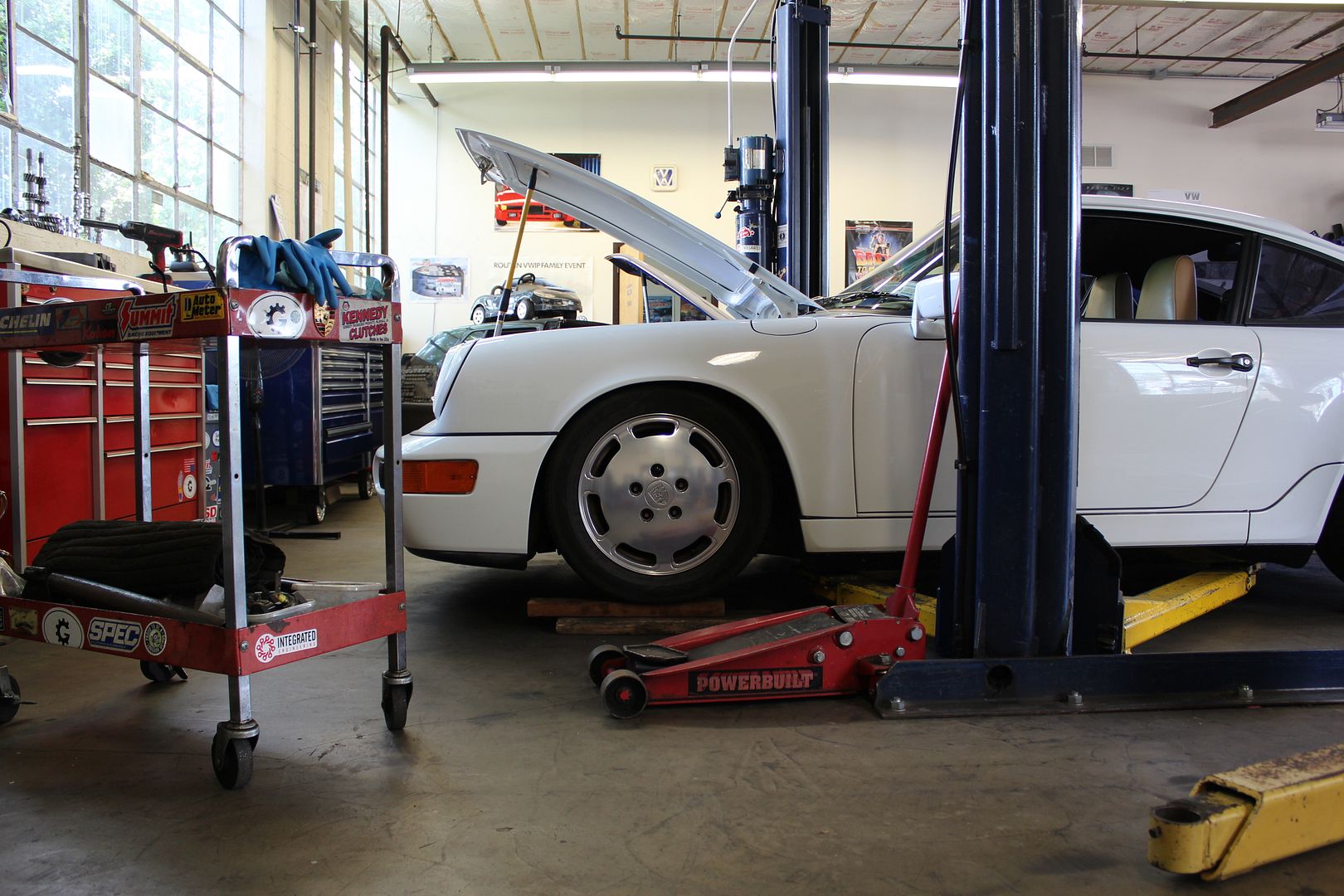 While the car was in we replace the shock towers for the hood.
After final adjustments wheels and tires installed - my kind of customer - BBS LM's!
Let's start with the interior Tint Removal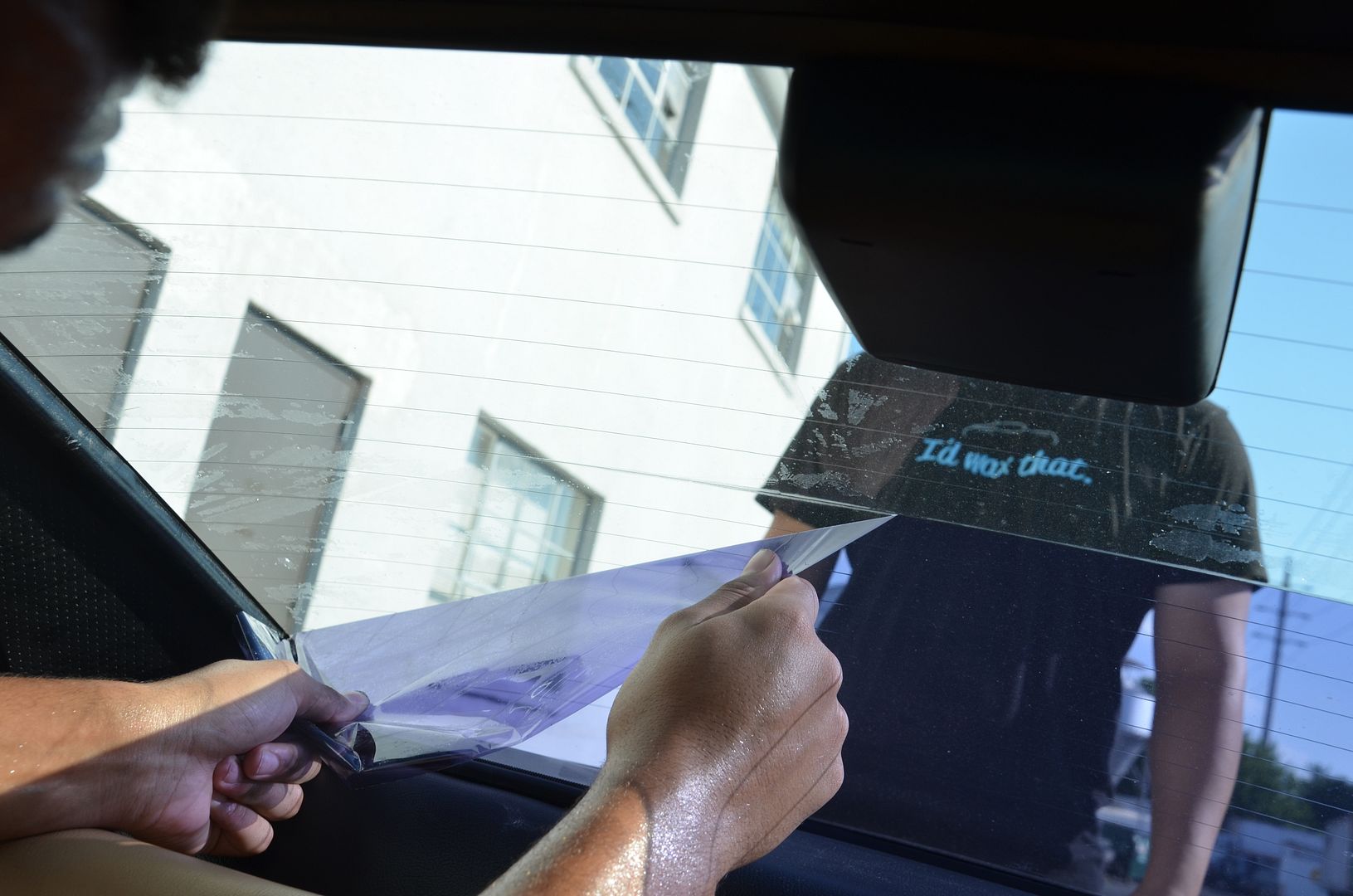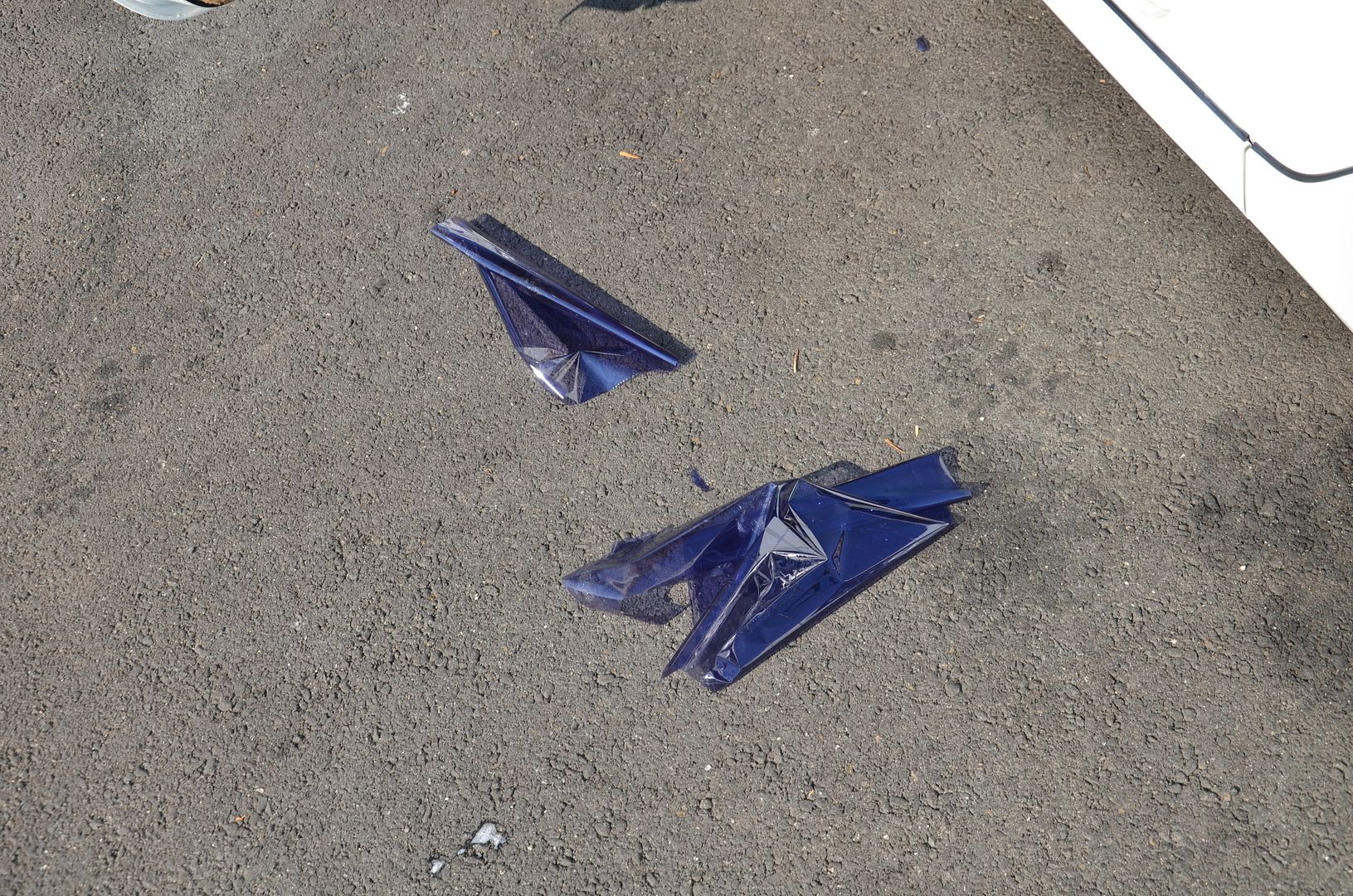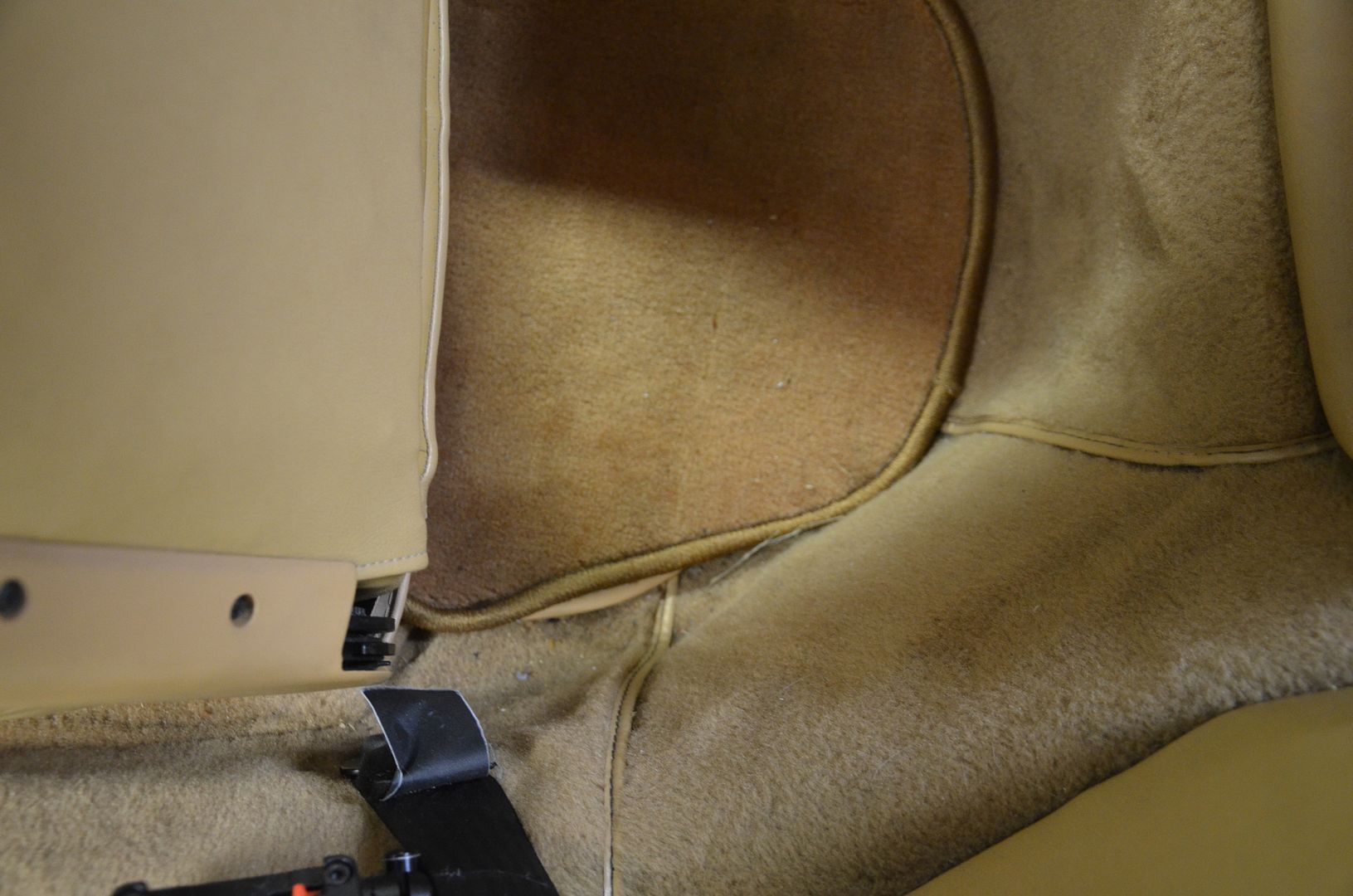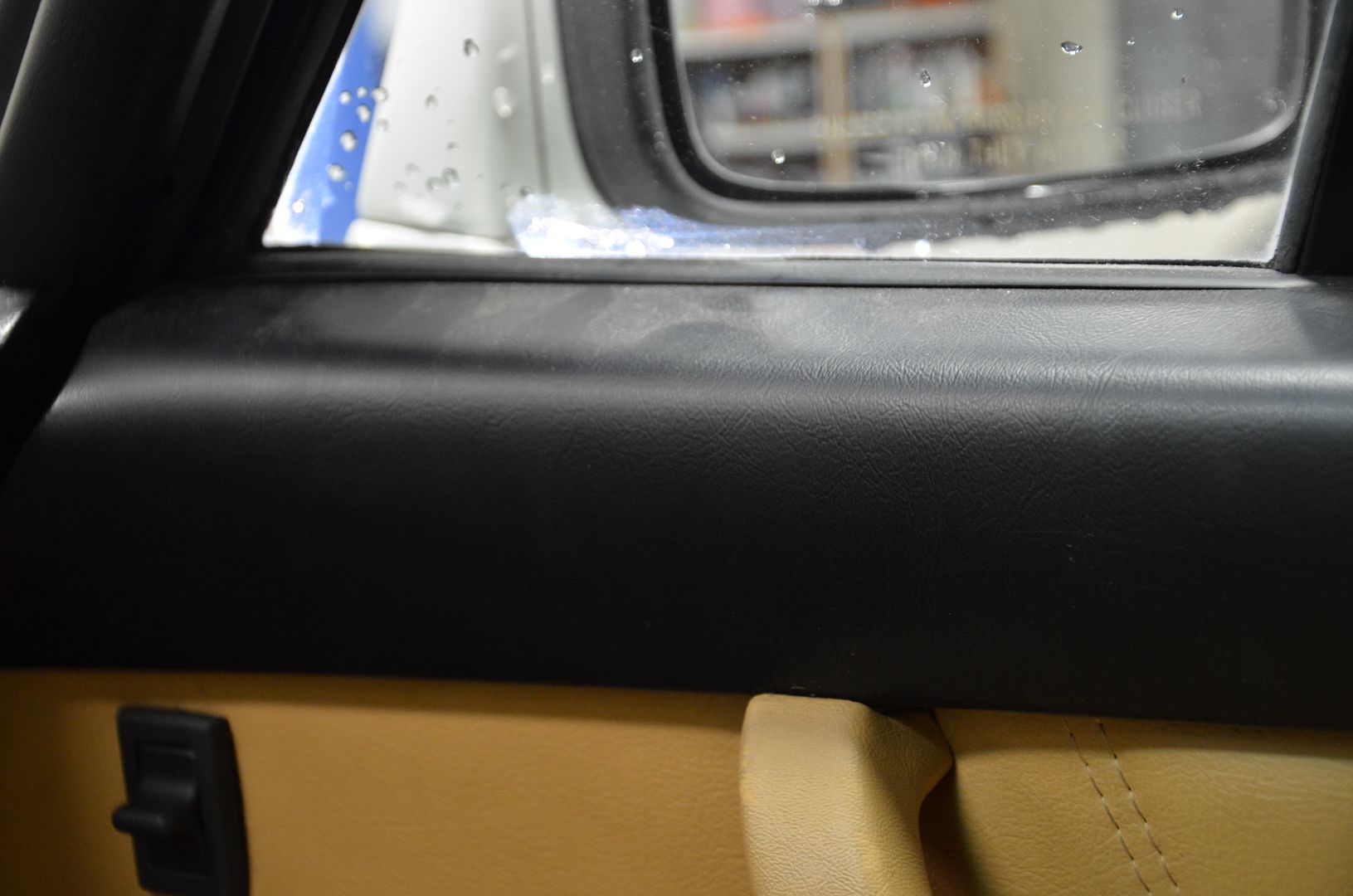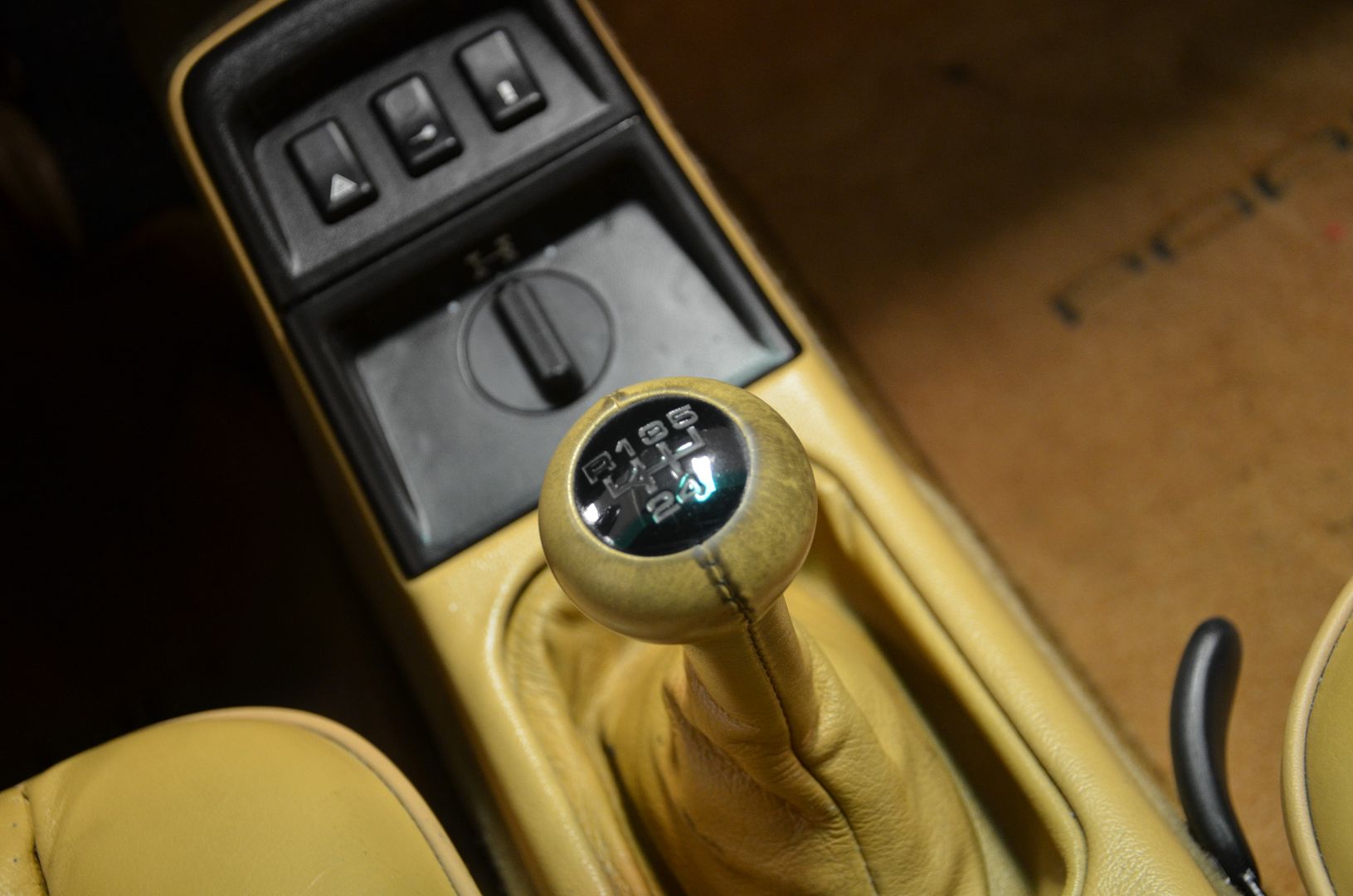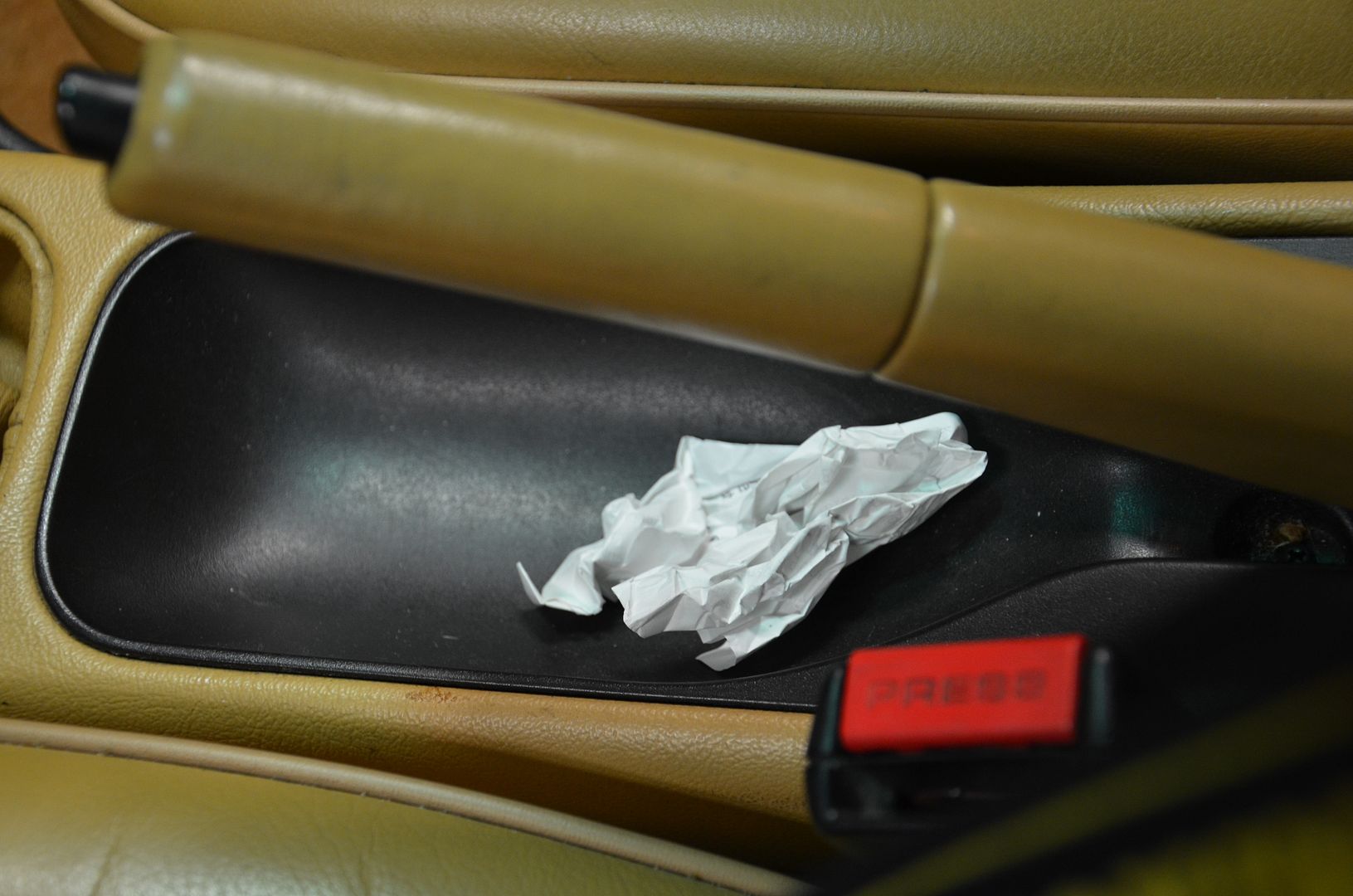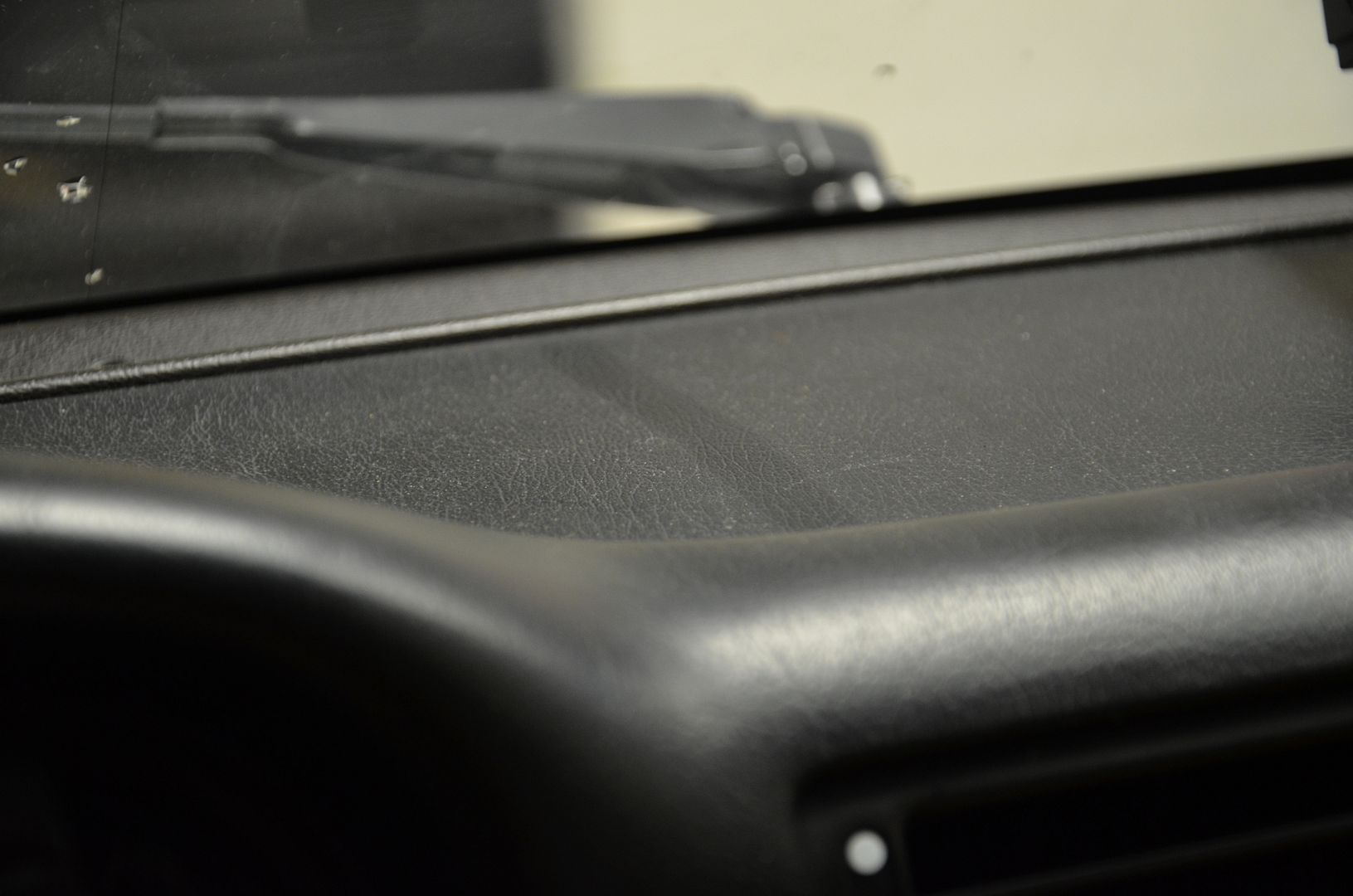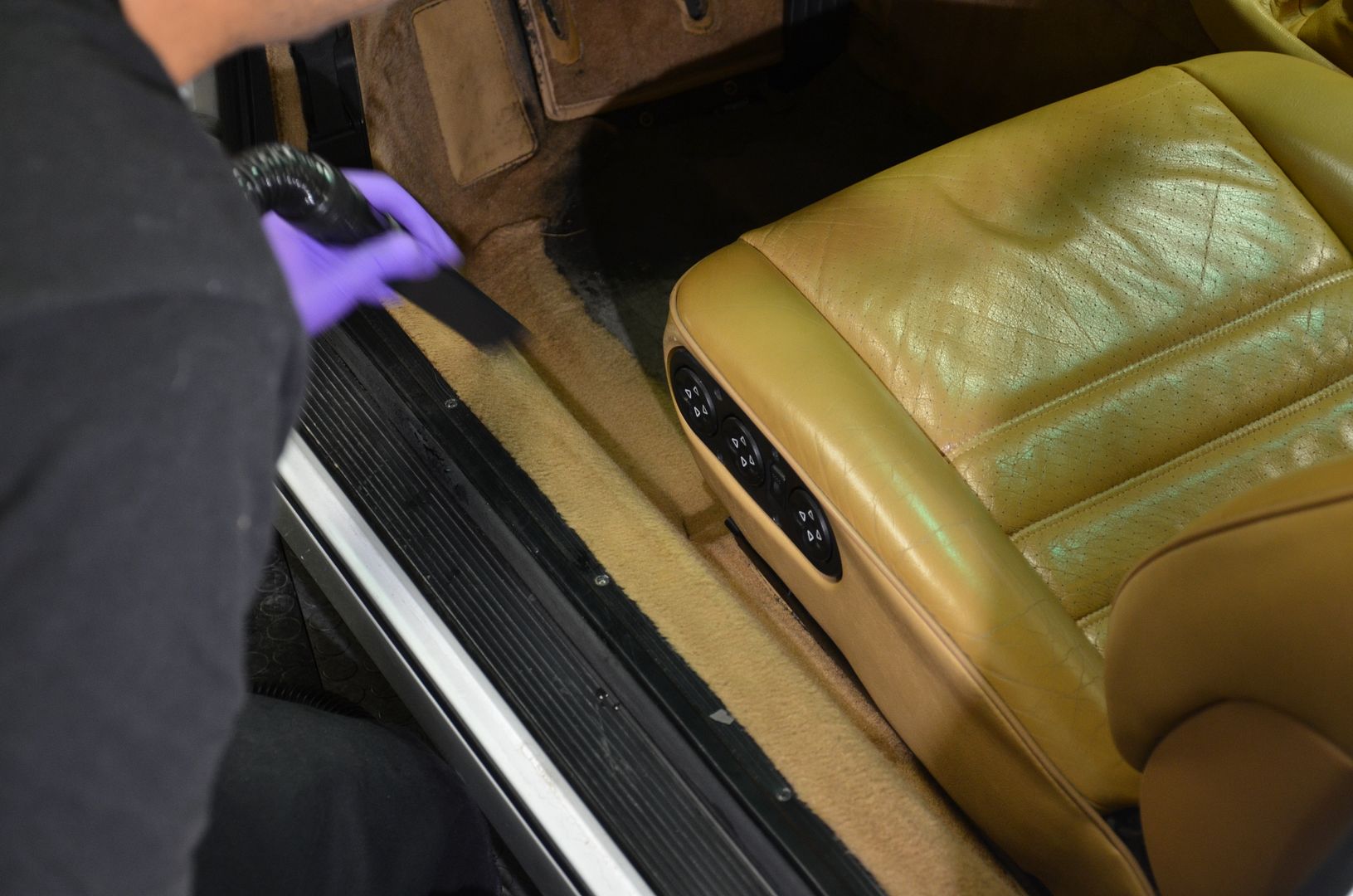 Leather Master Rapid S used to clean up the leather and protected with Leather Master Protection Cream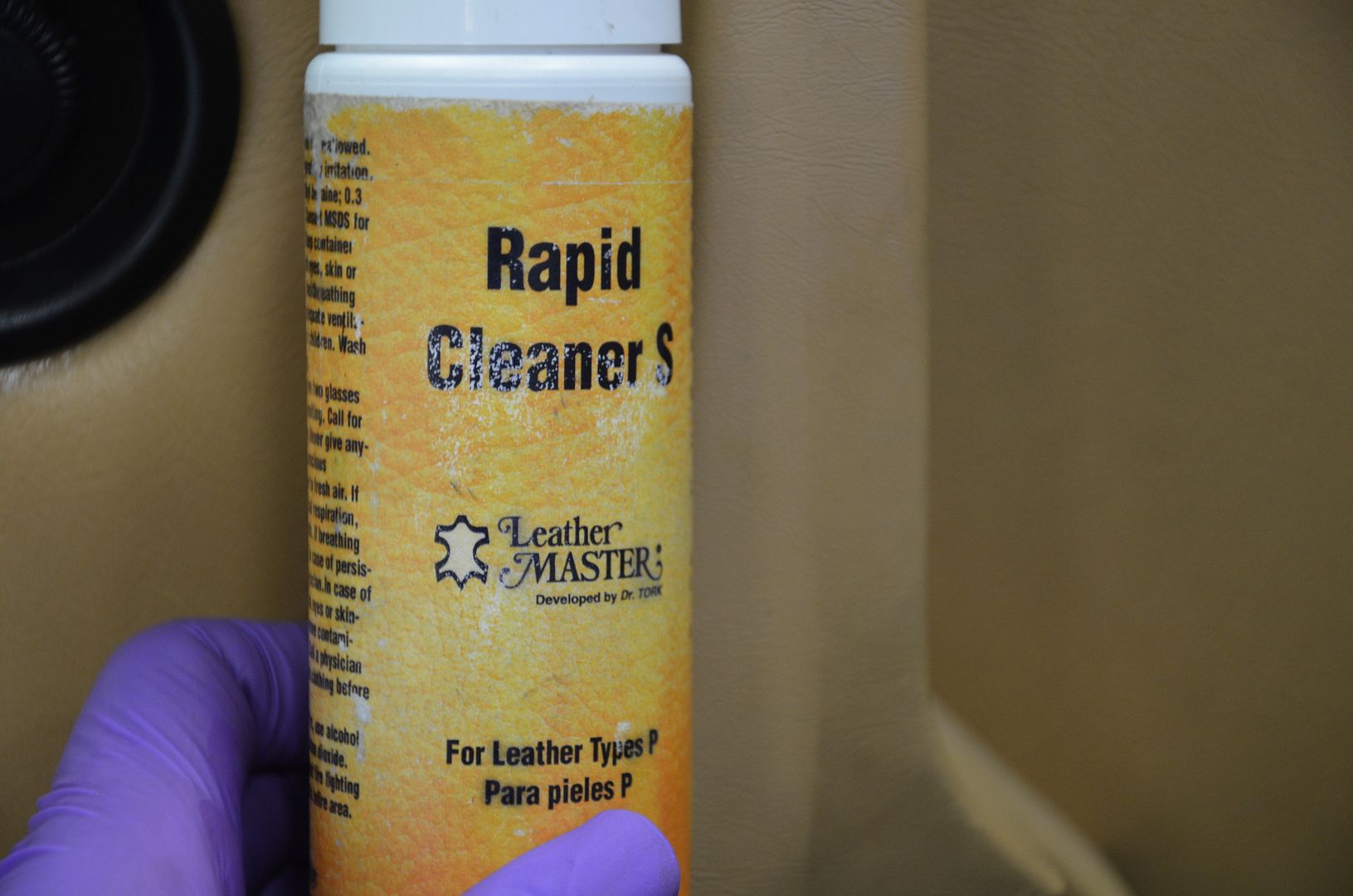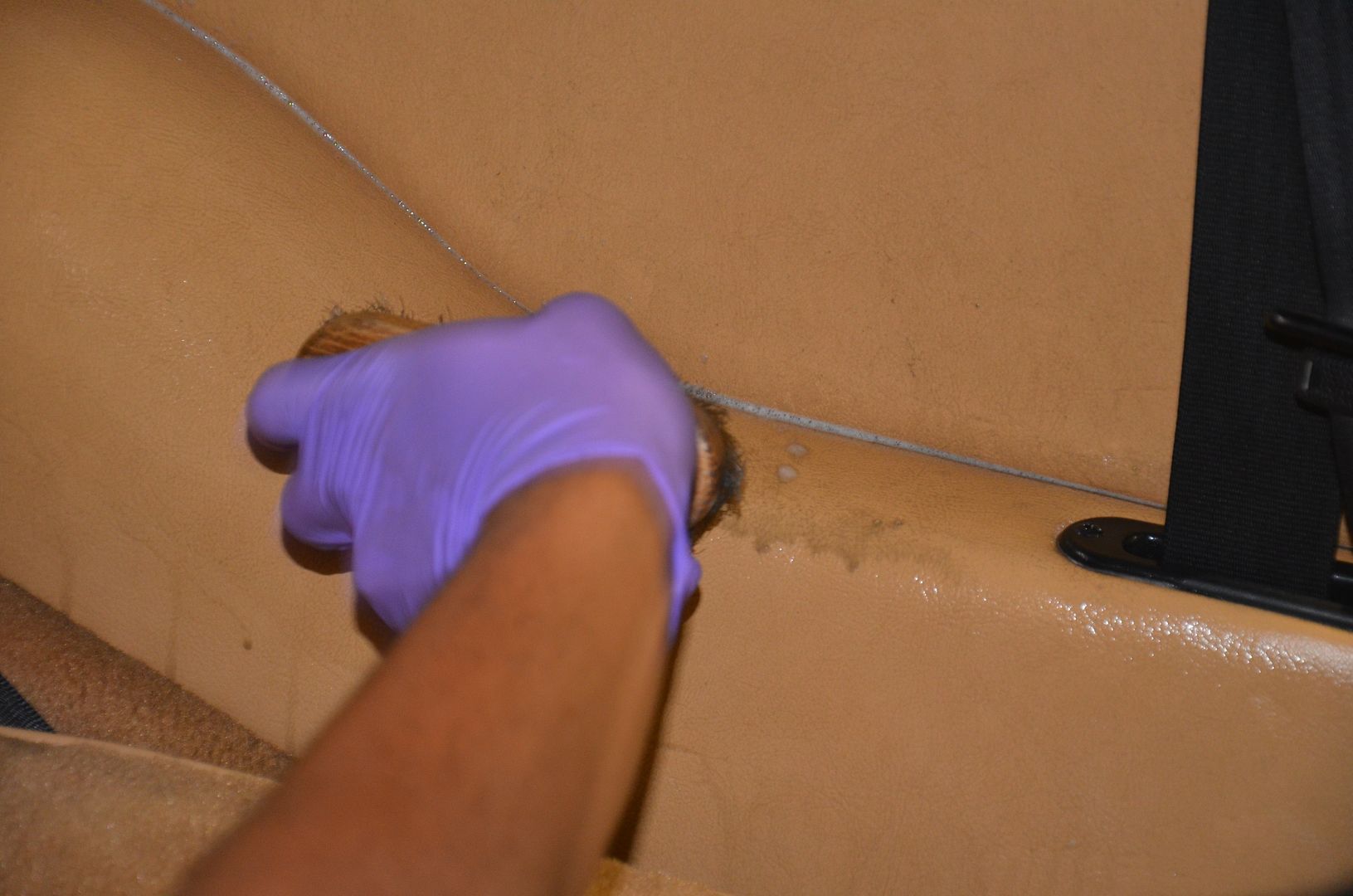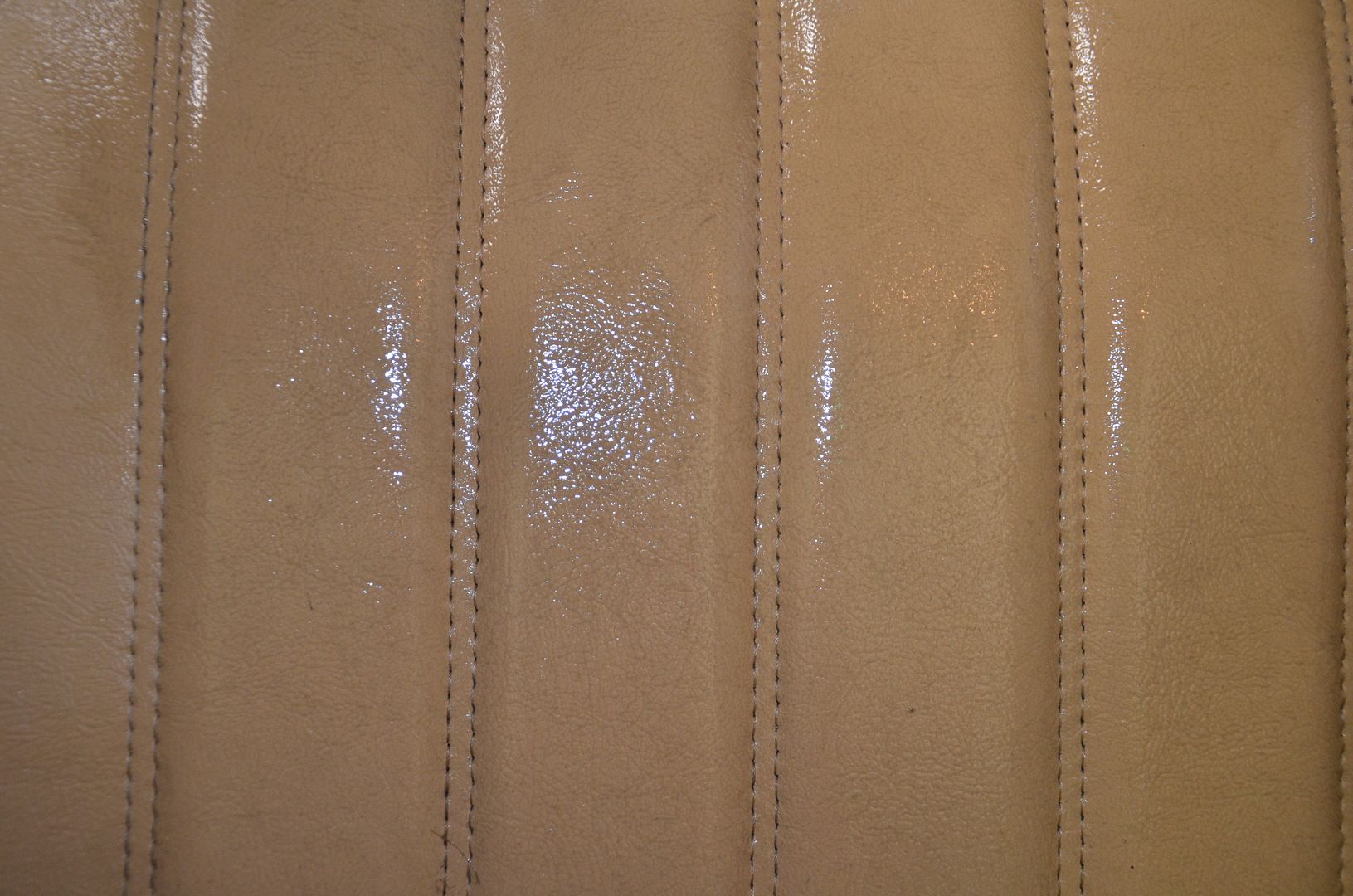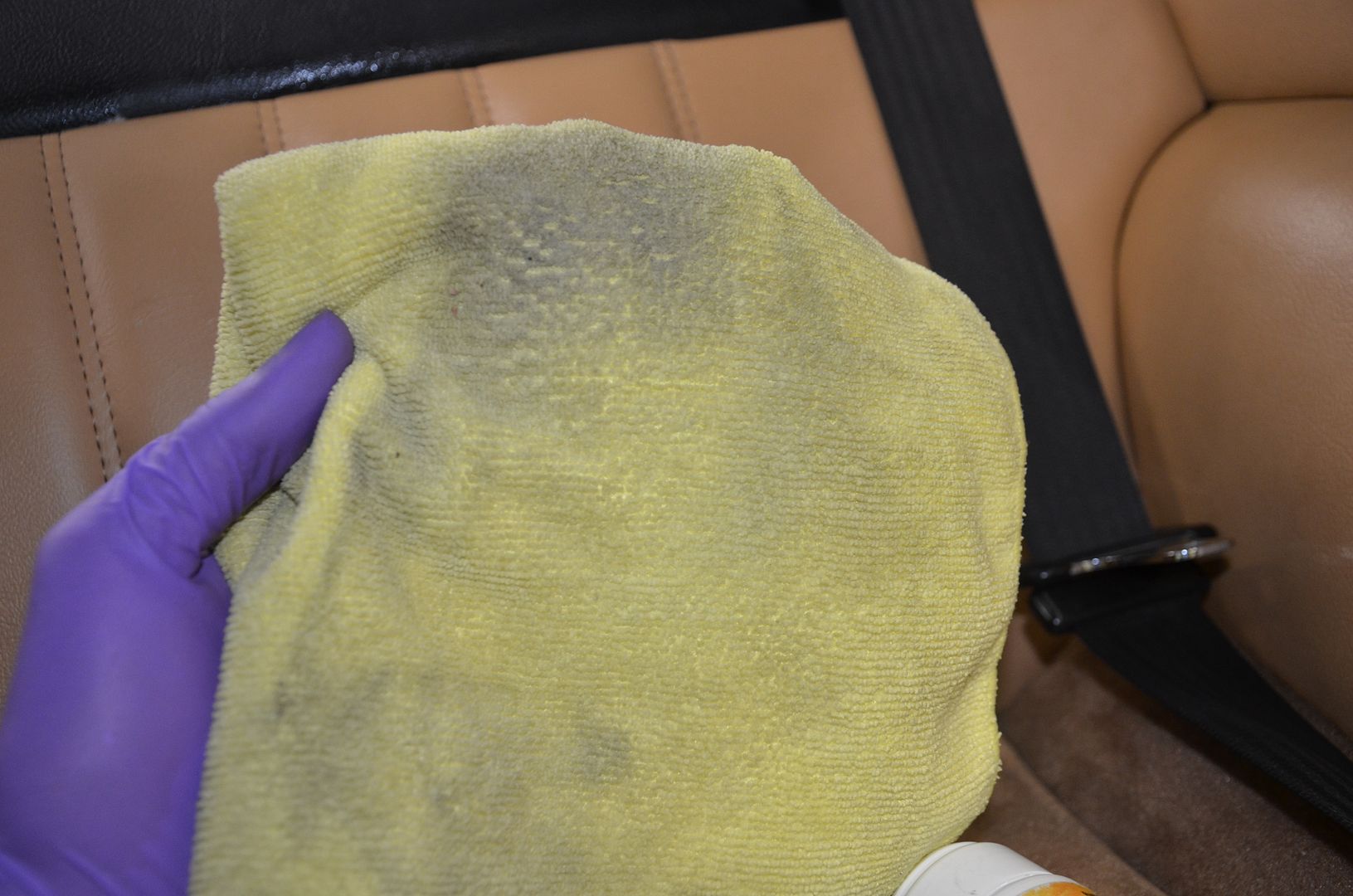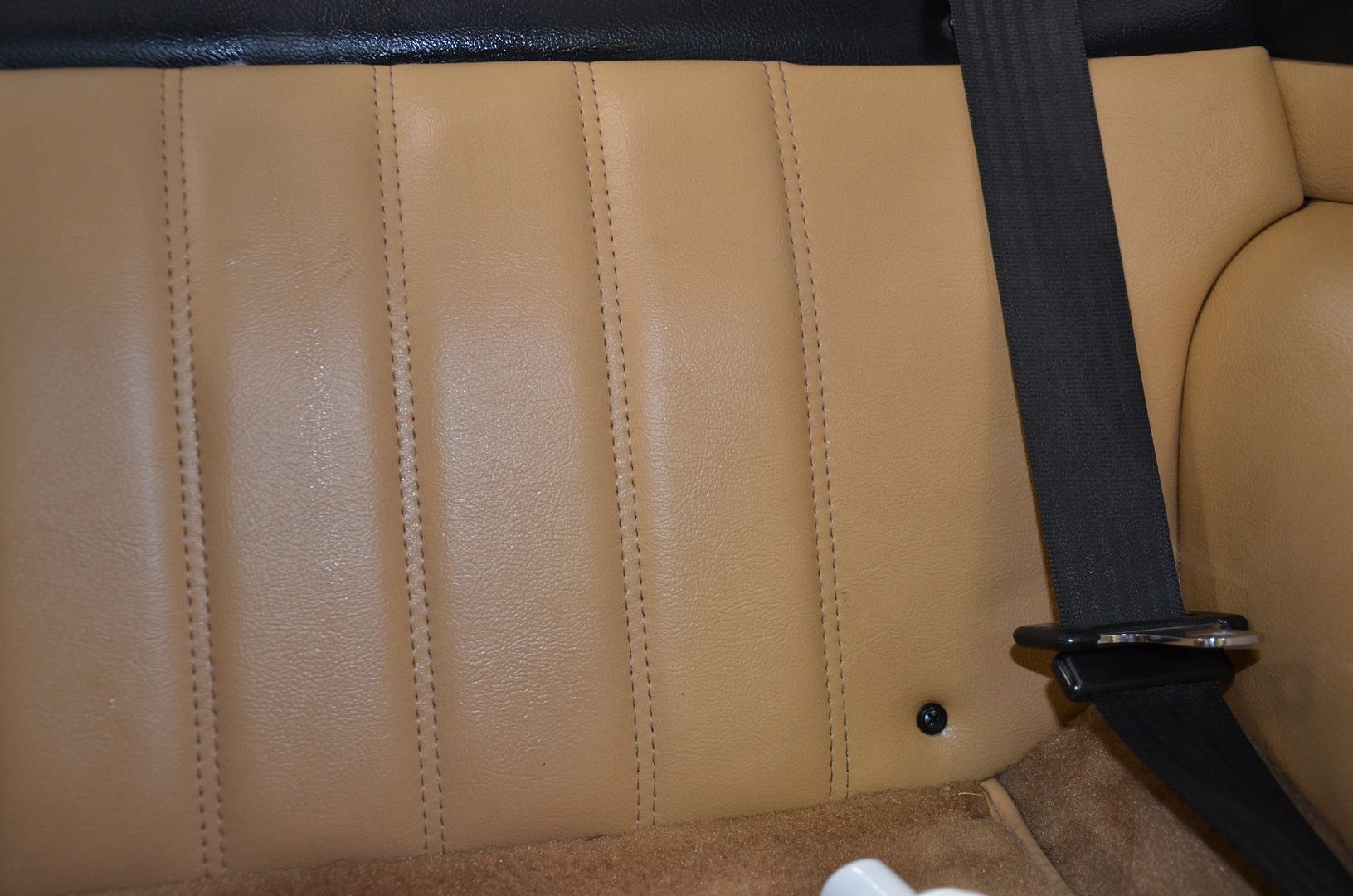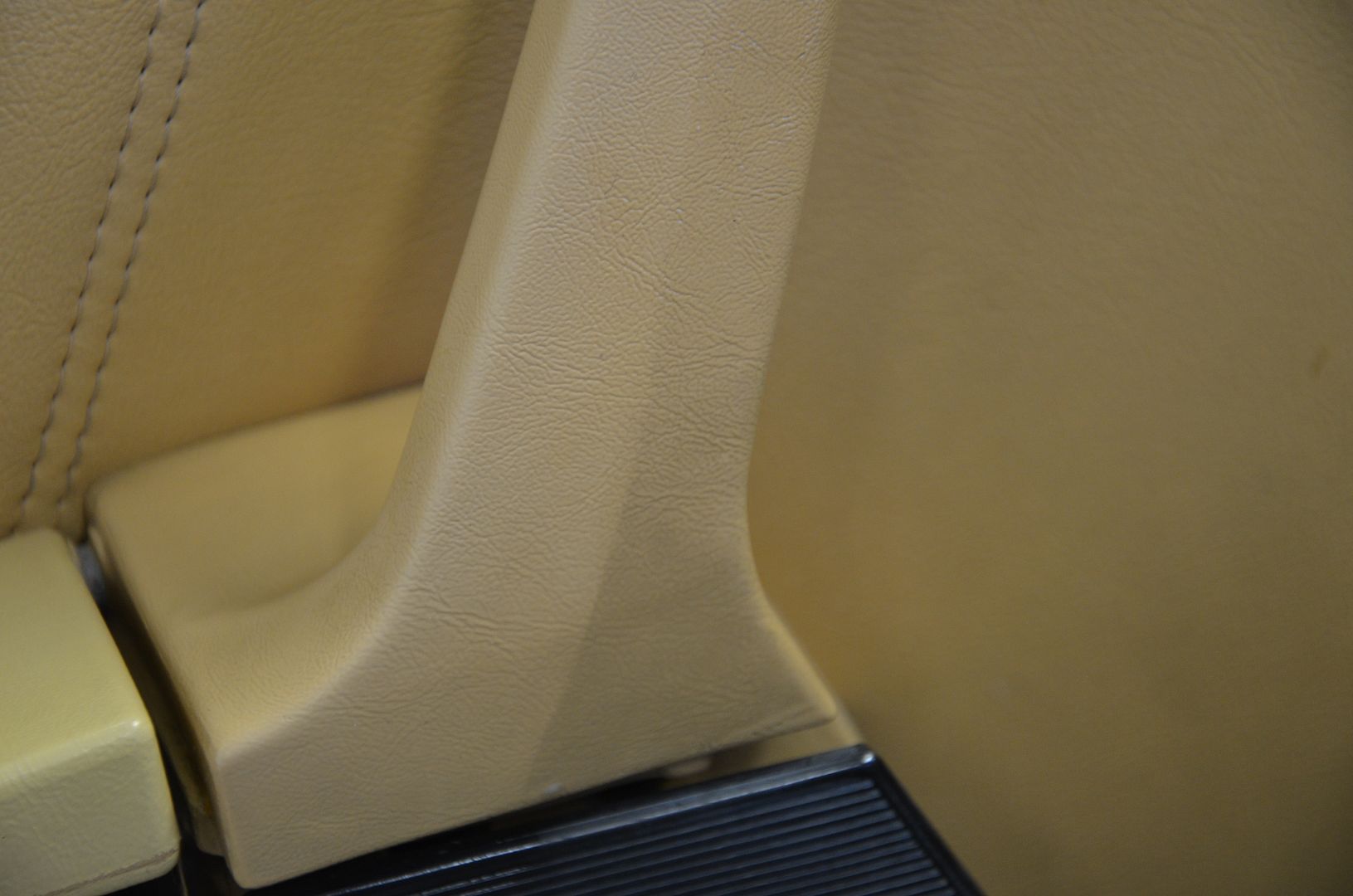 Door sills were cleaned up with 1Z einszett Plastic Deep Cleaner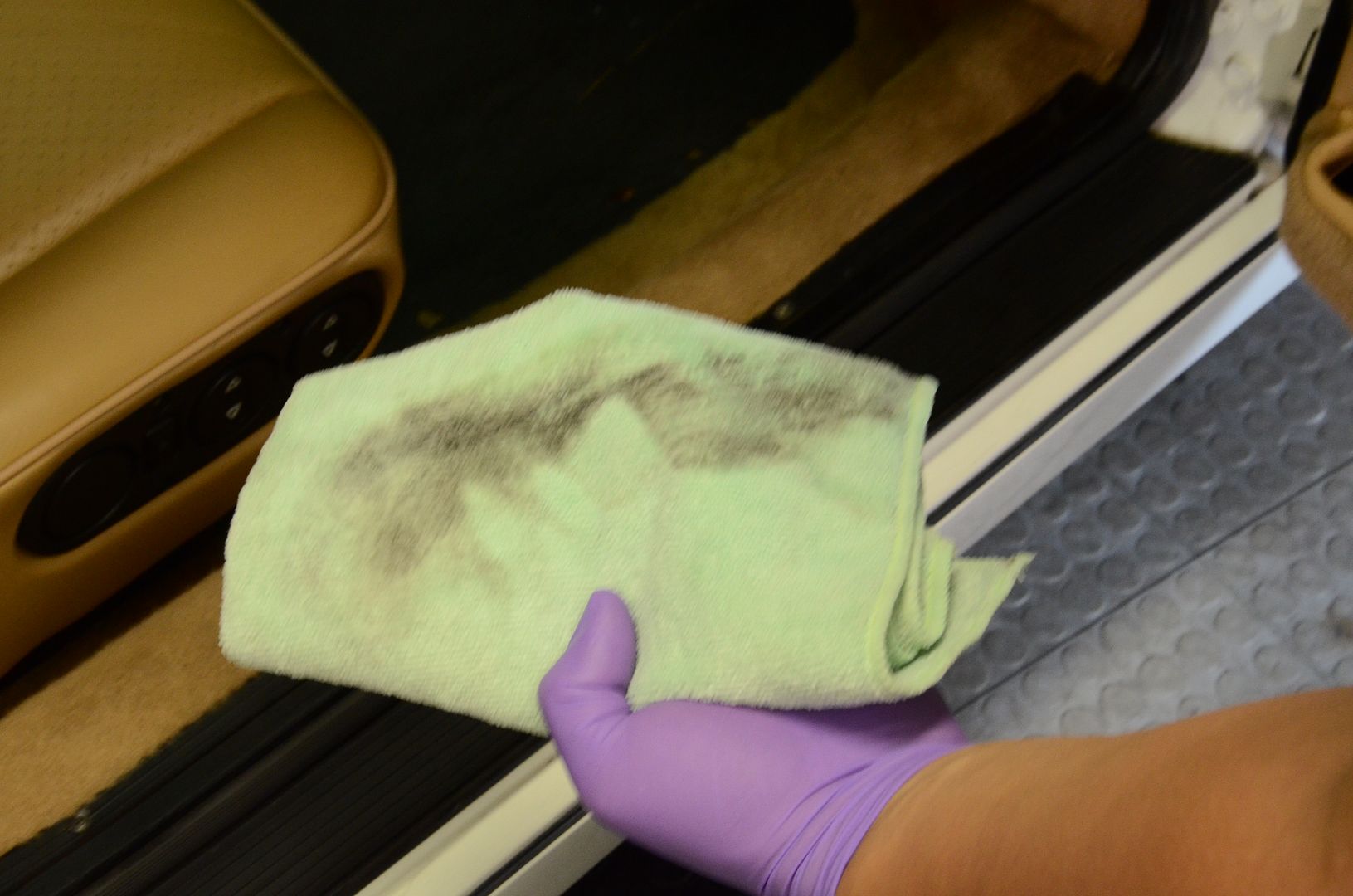 After Interior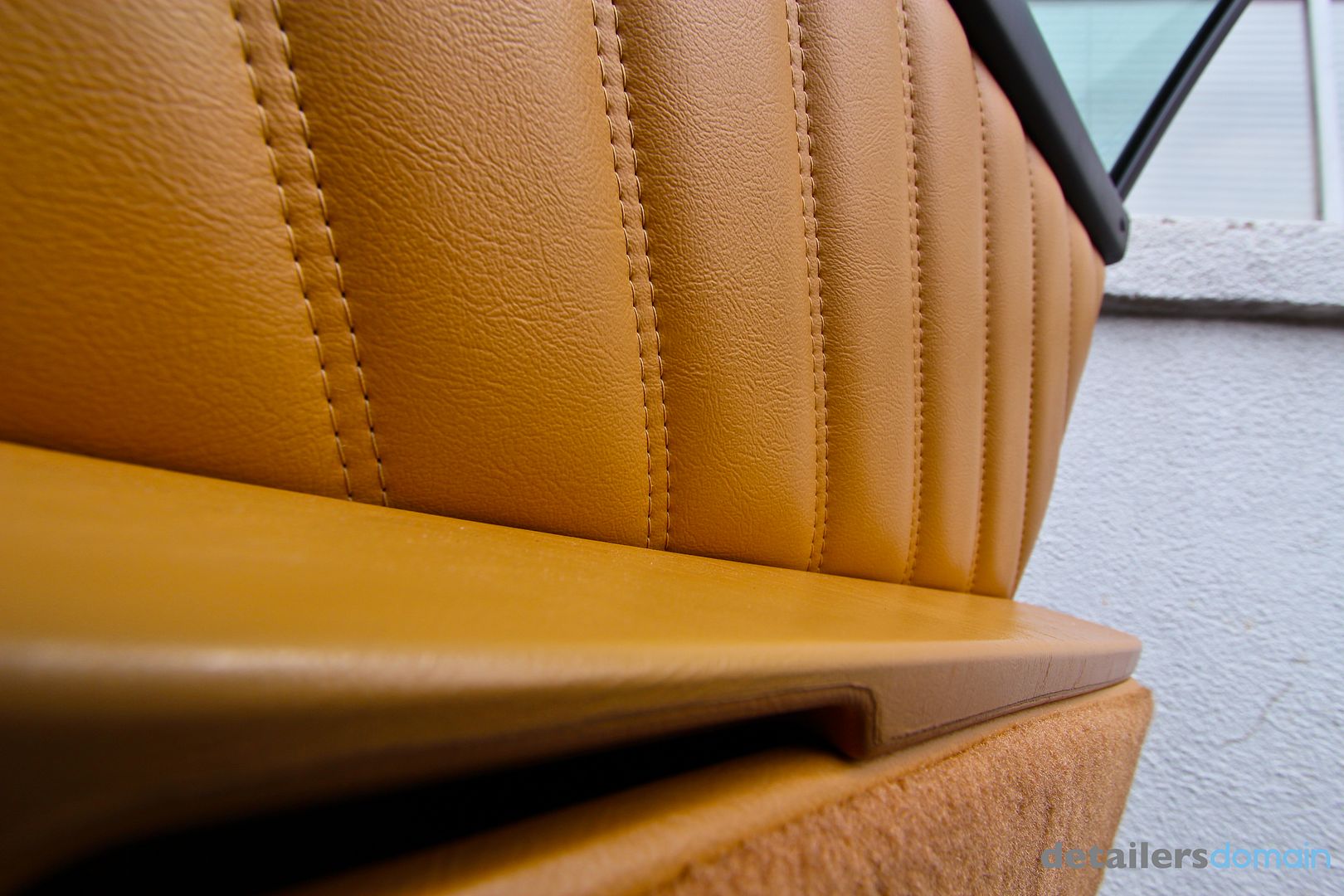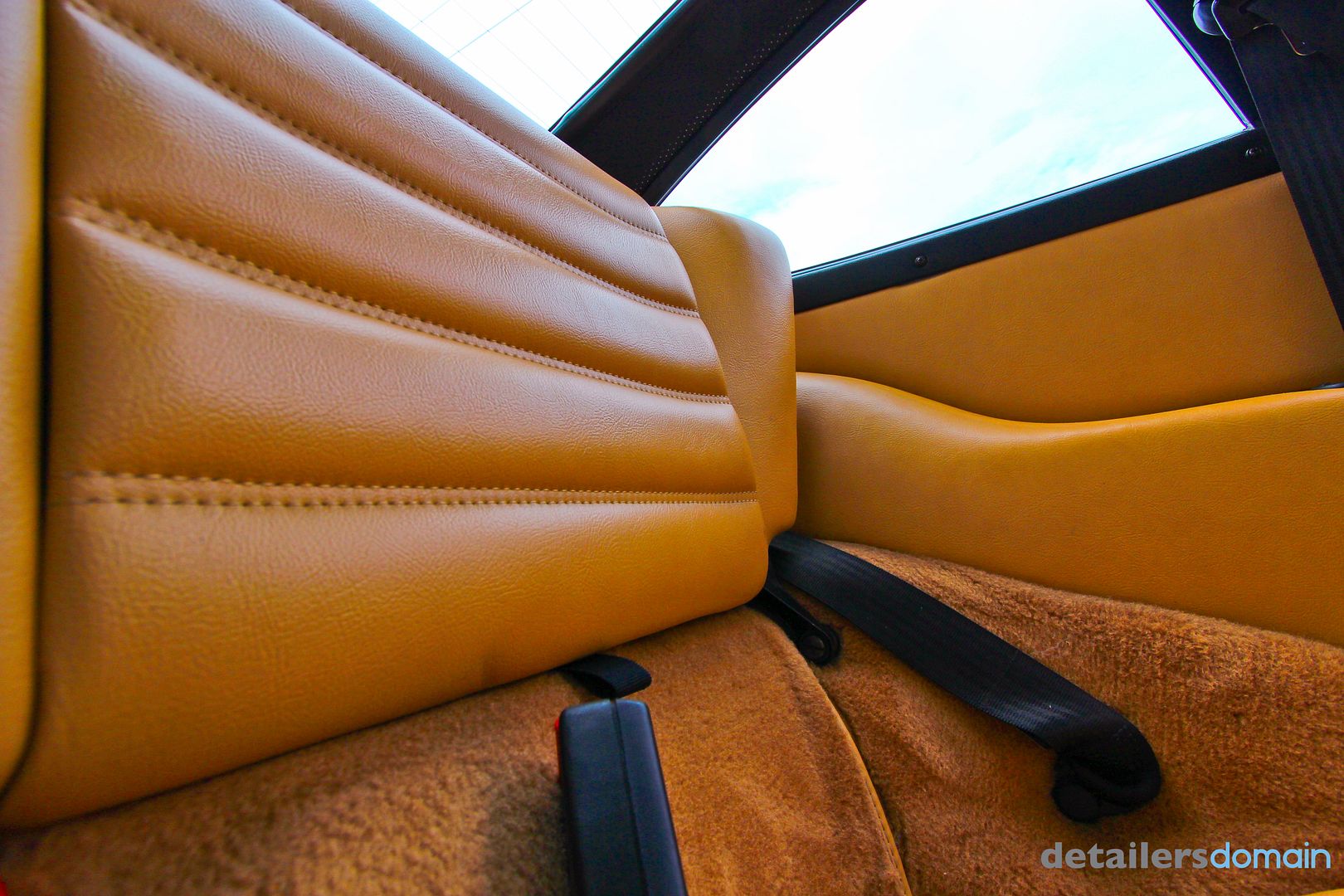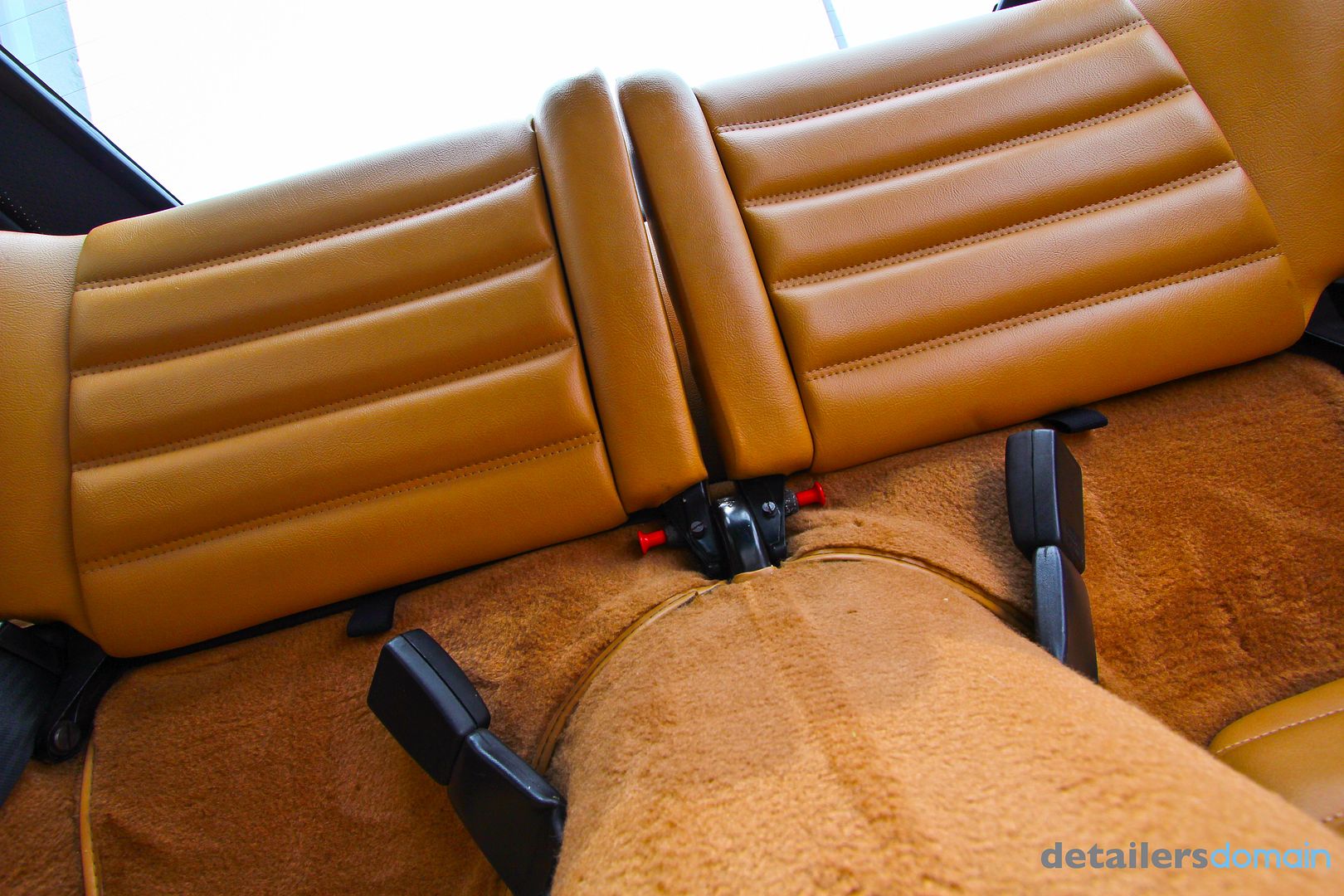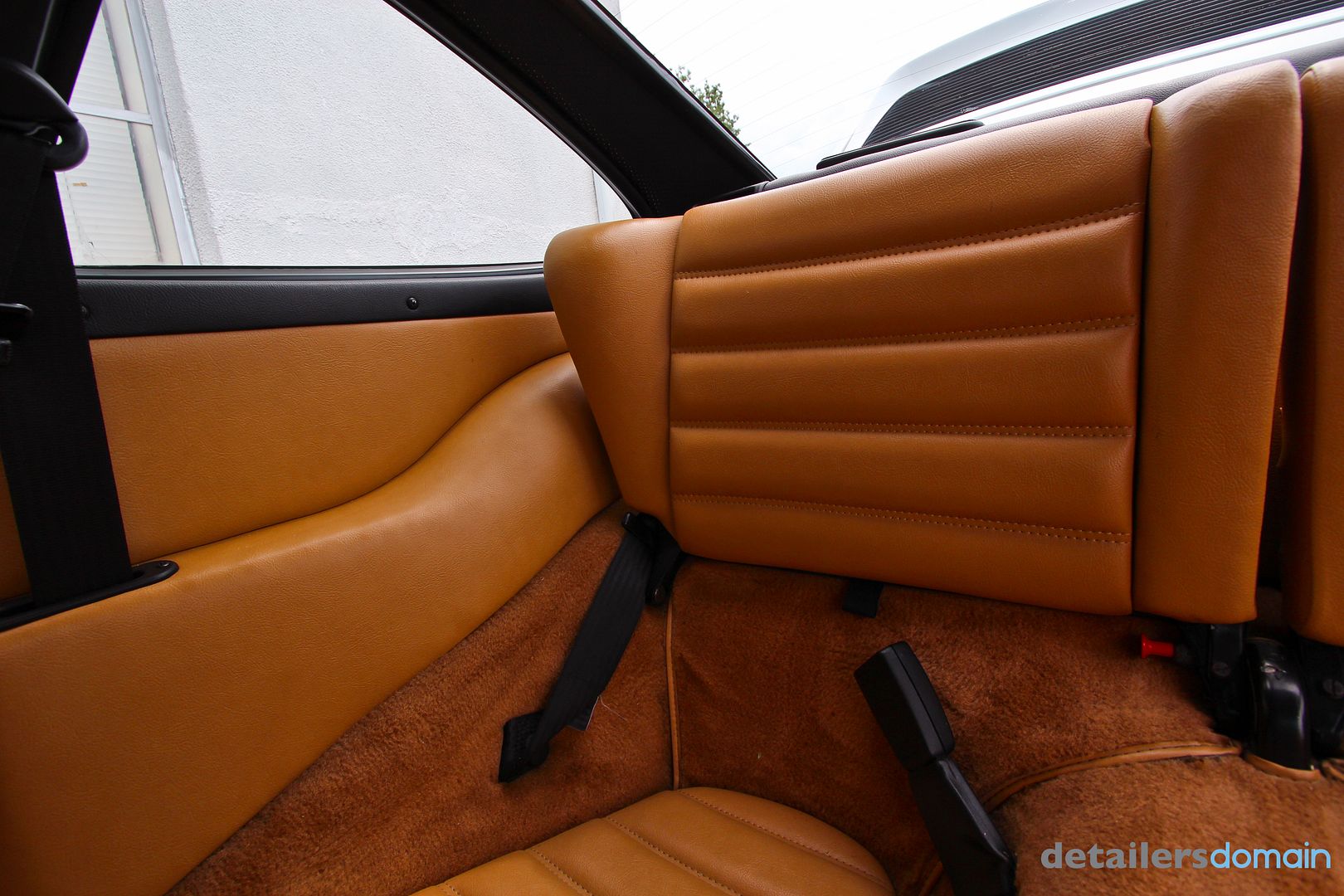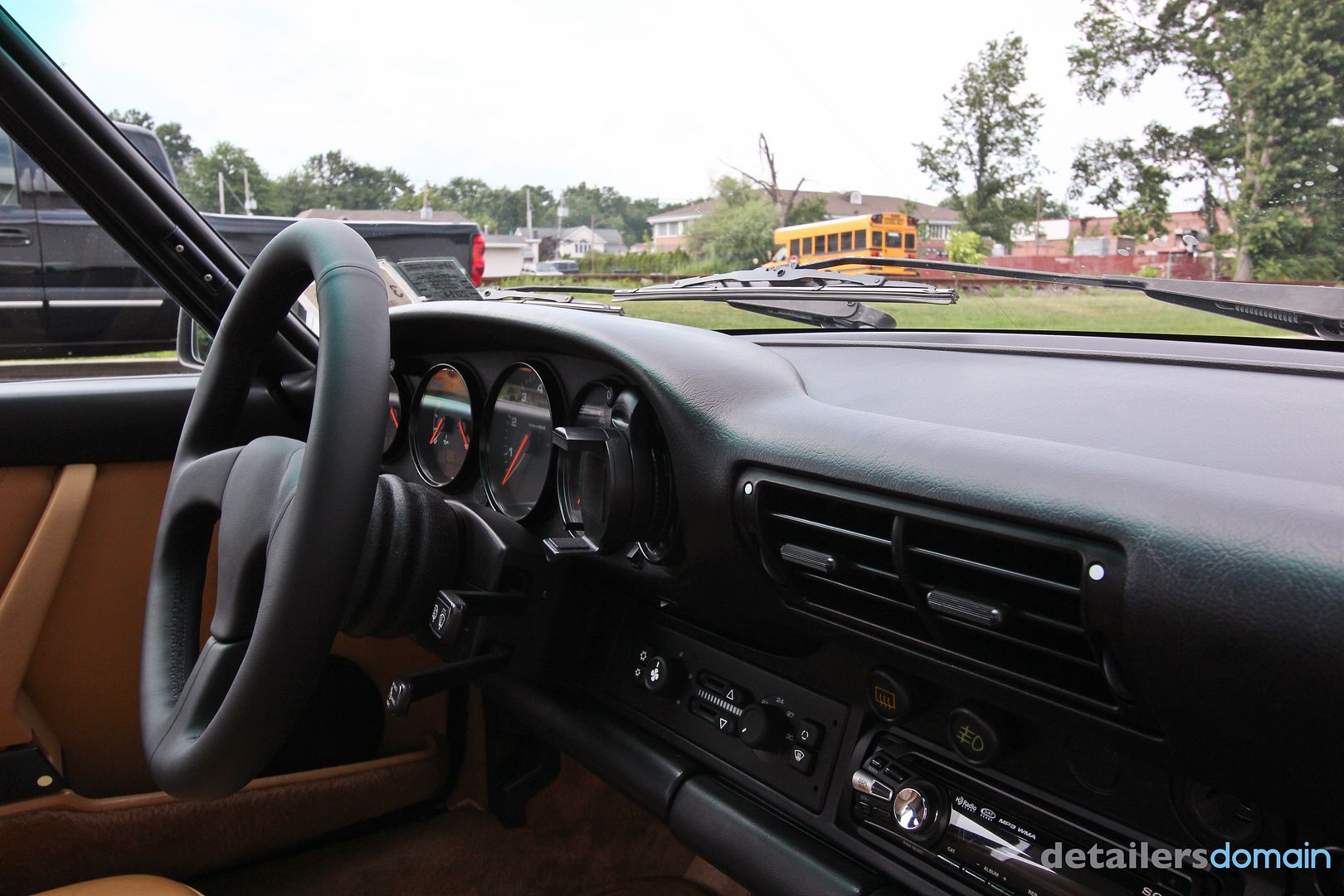 Before Undercarriage - 24 years of dirt and grime!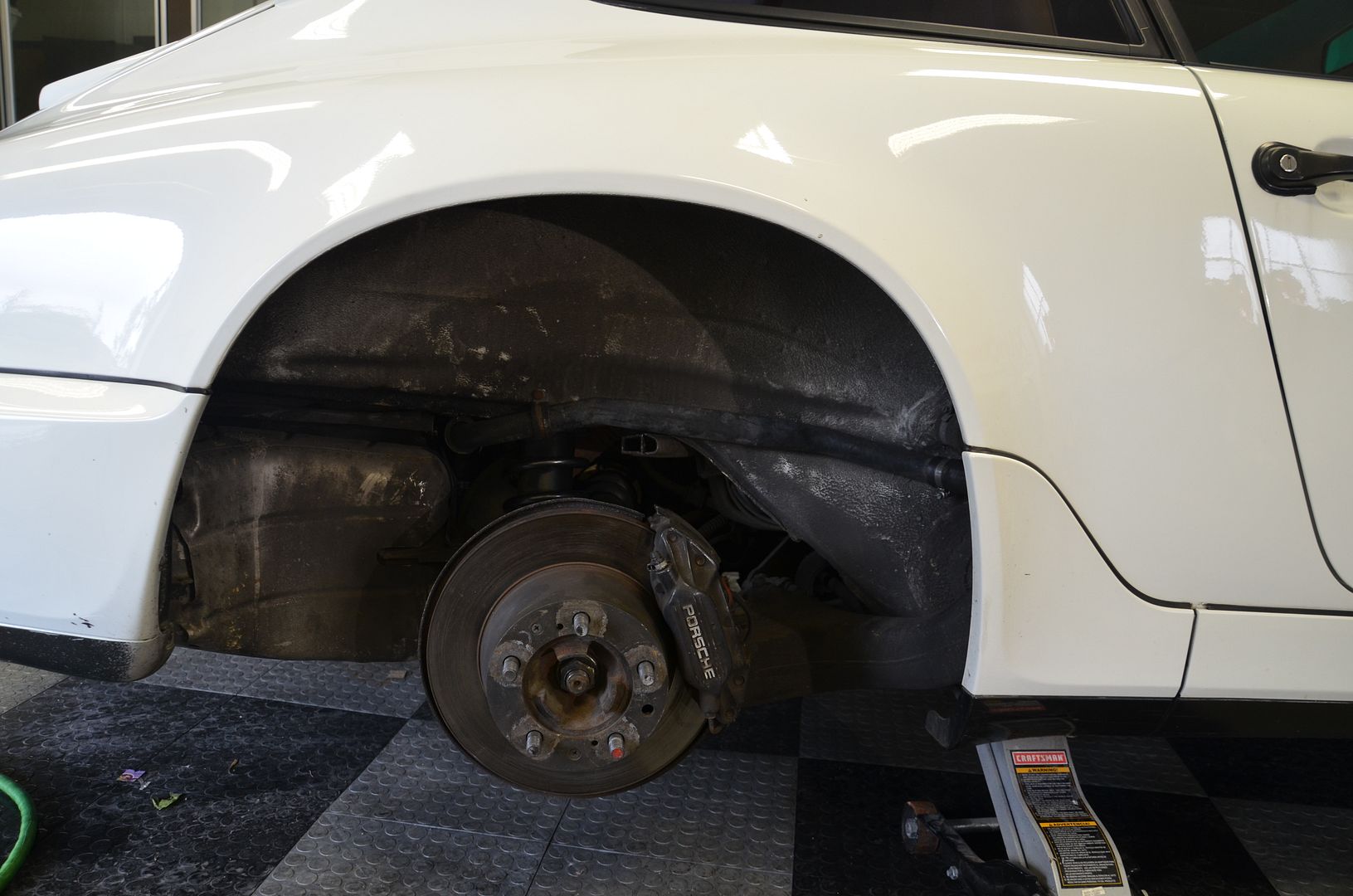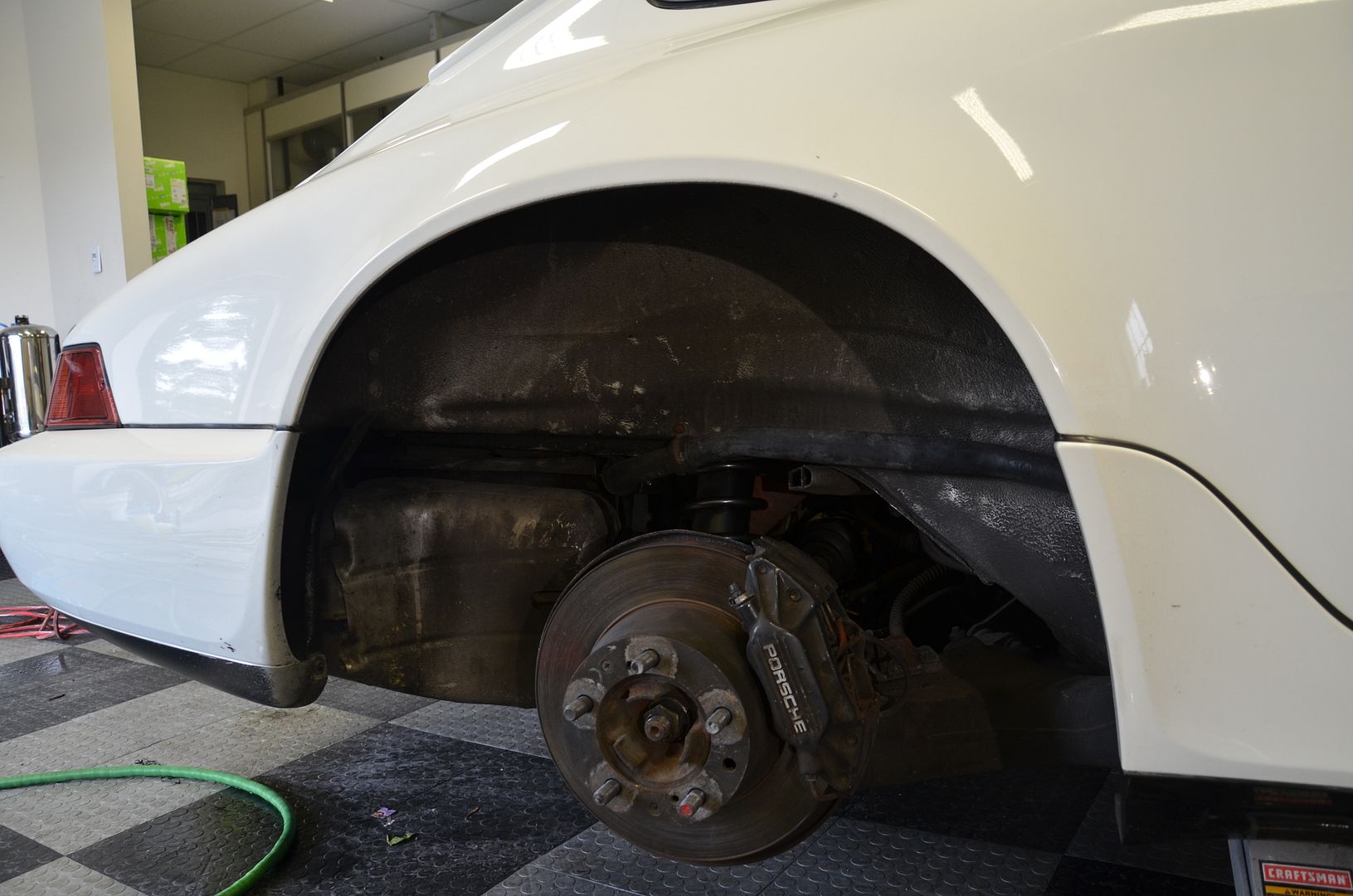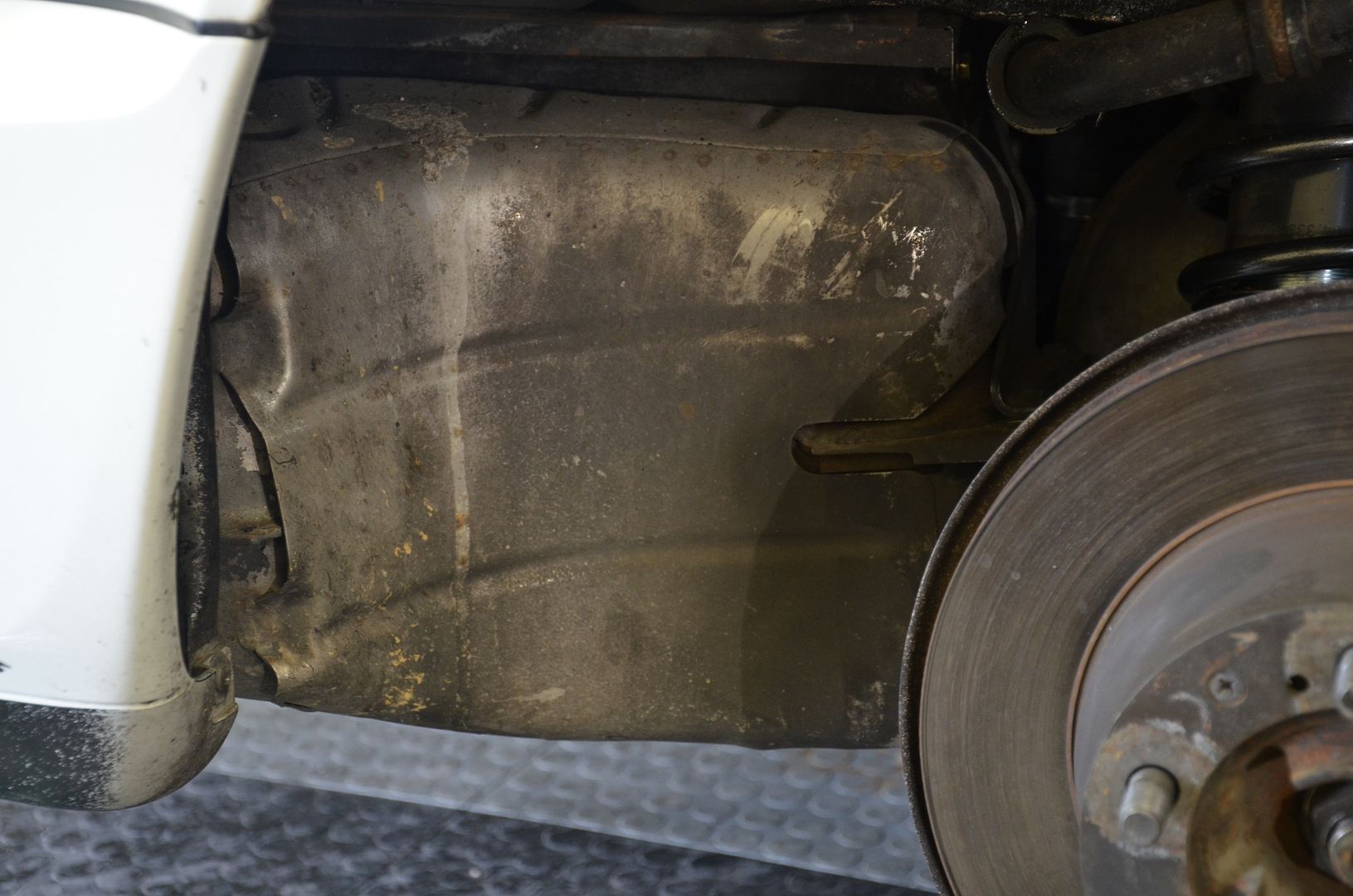 All the dirt and grime on the brake rotor hubs were cleaned up with Adam's Metal Polish 1 and 2 with steel wool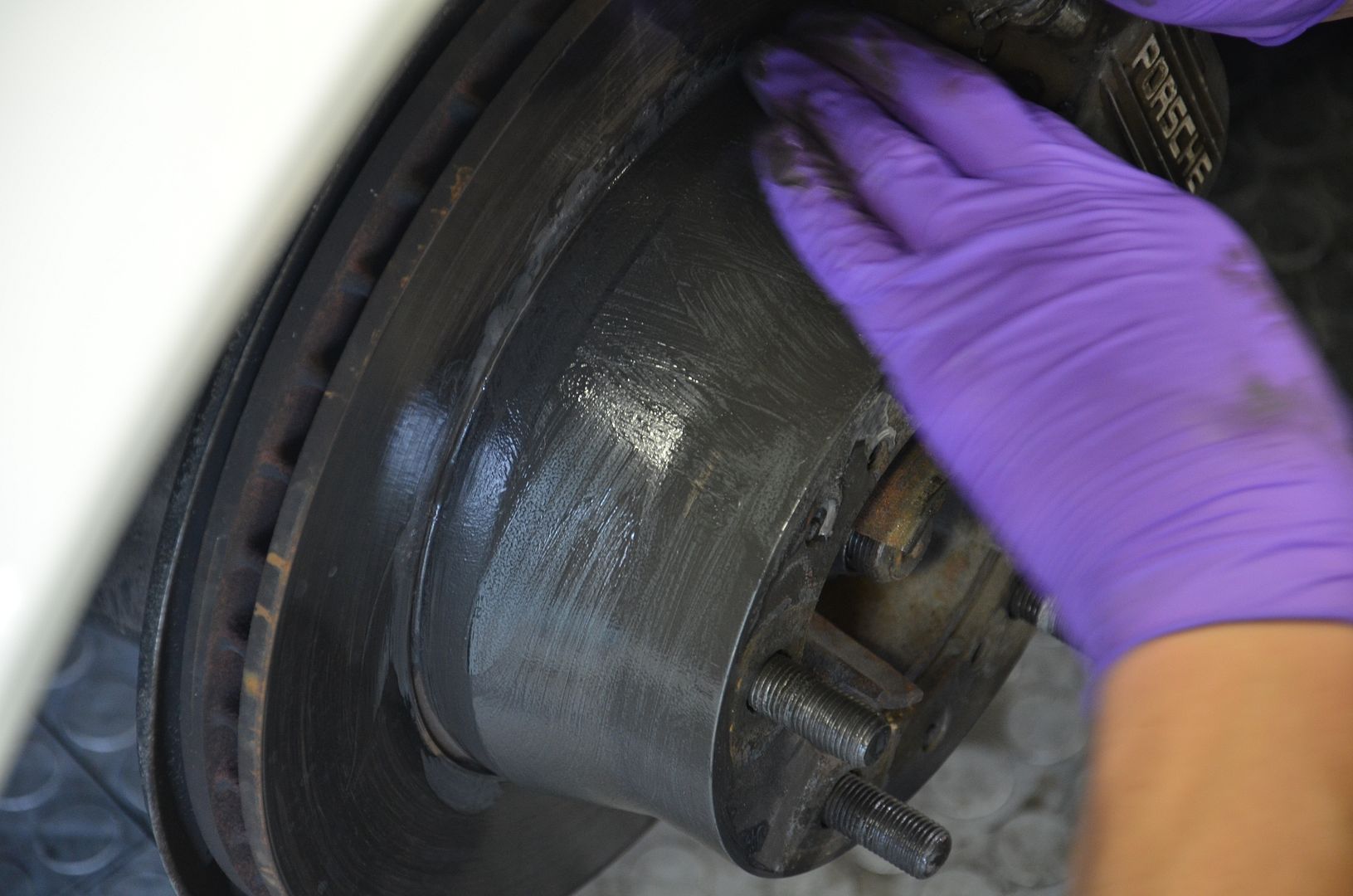 Much better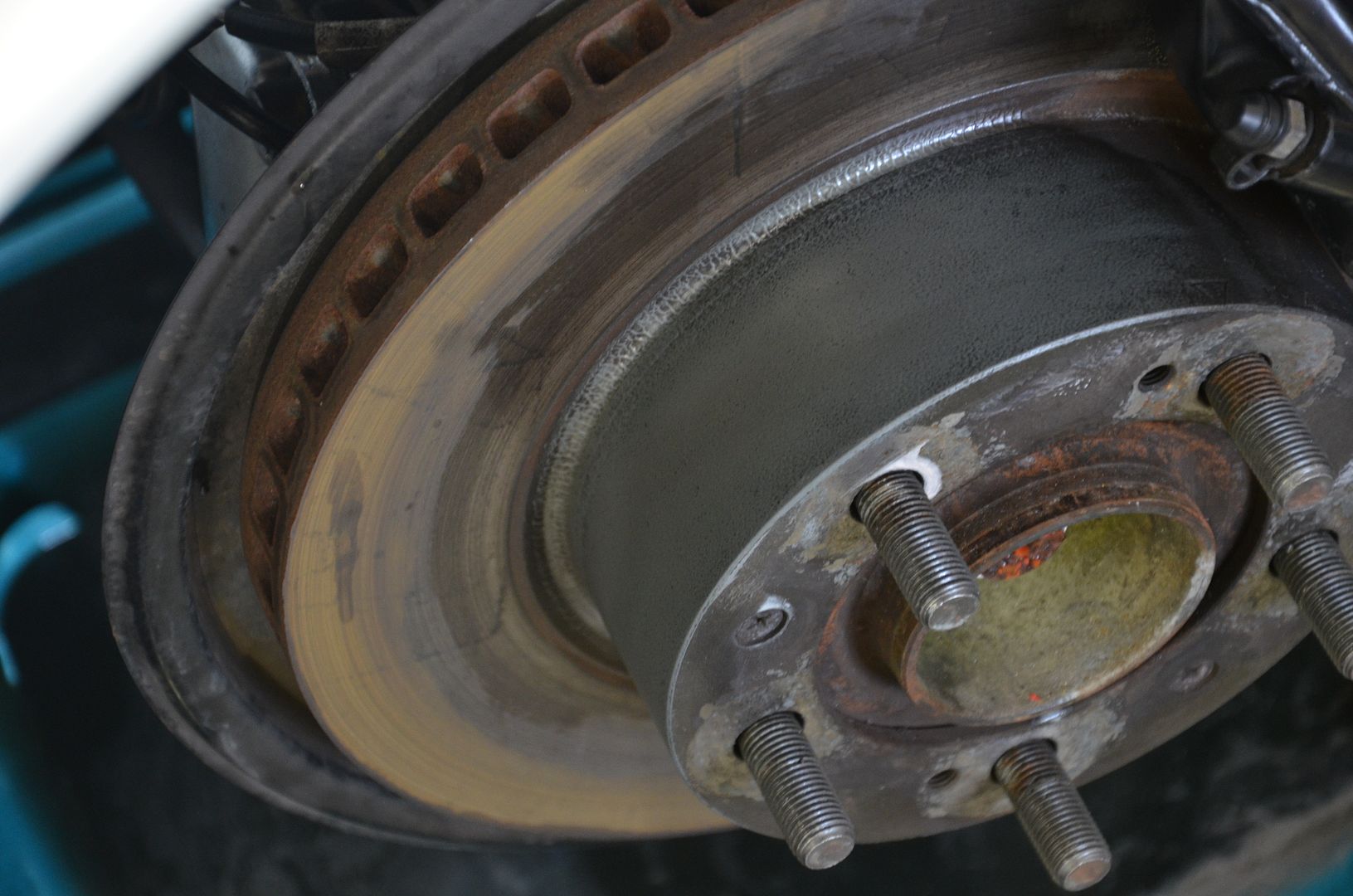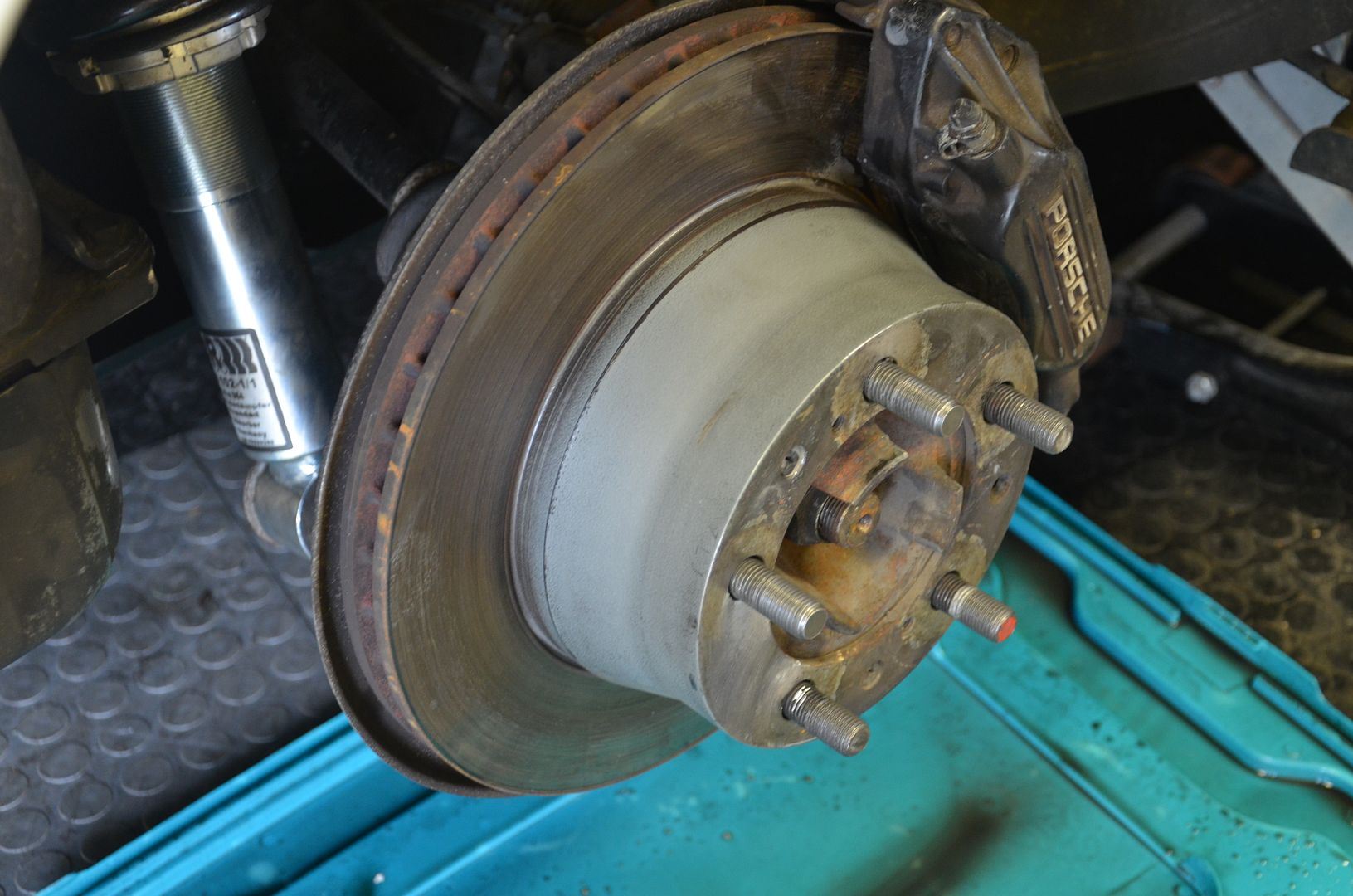 Adam's APC in Kwazar Venus Pro with foamer tip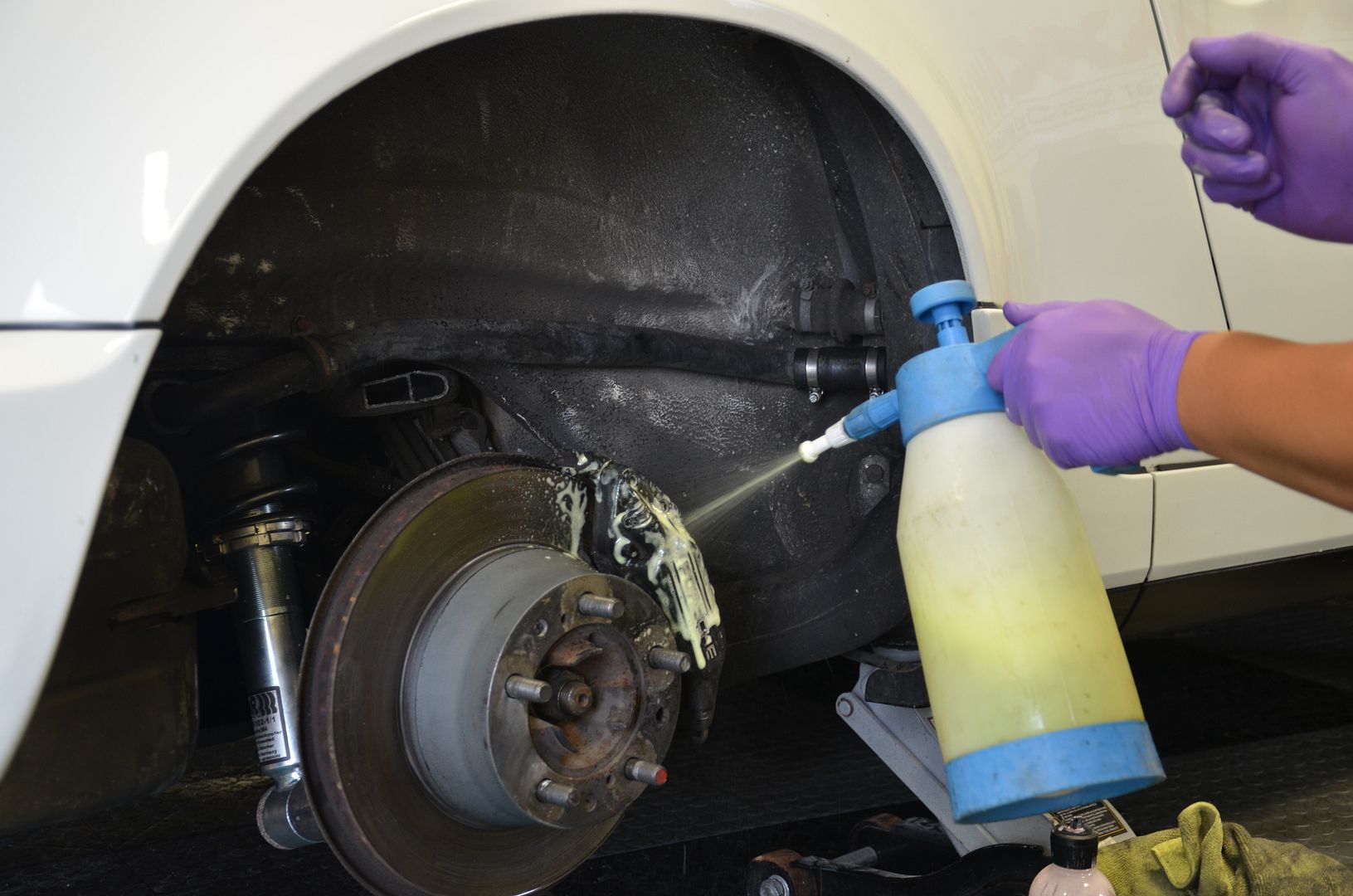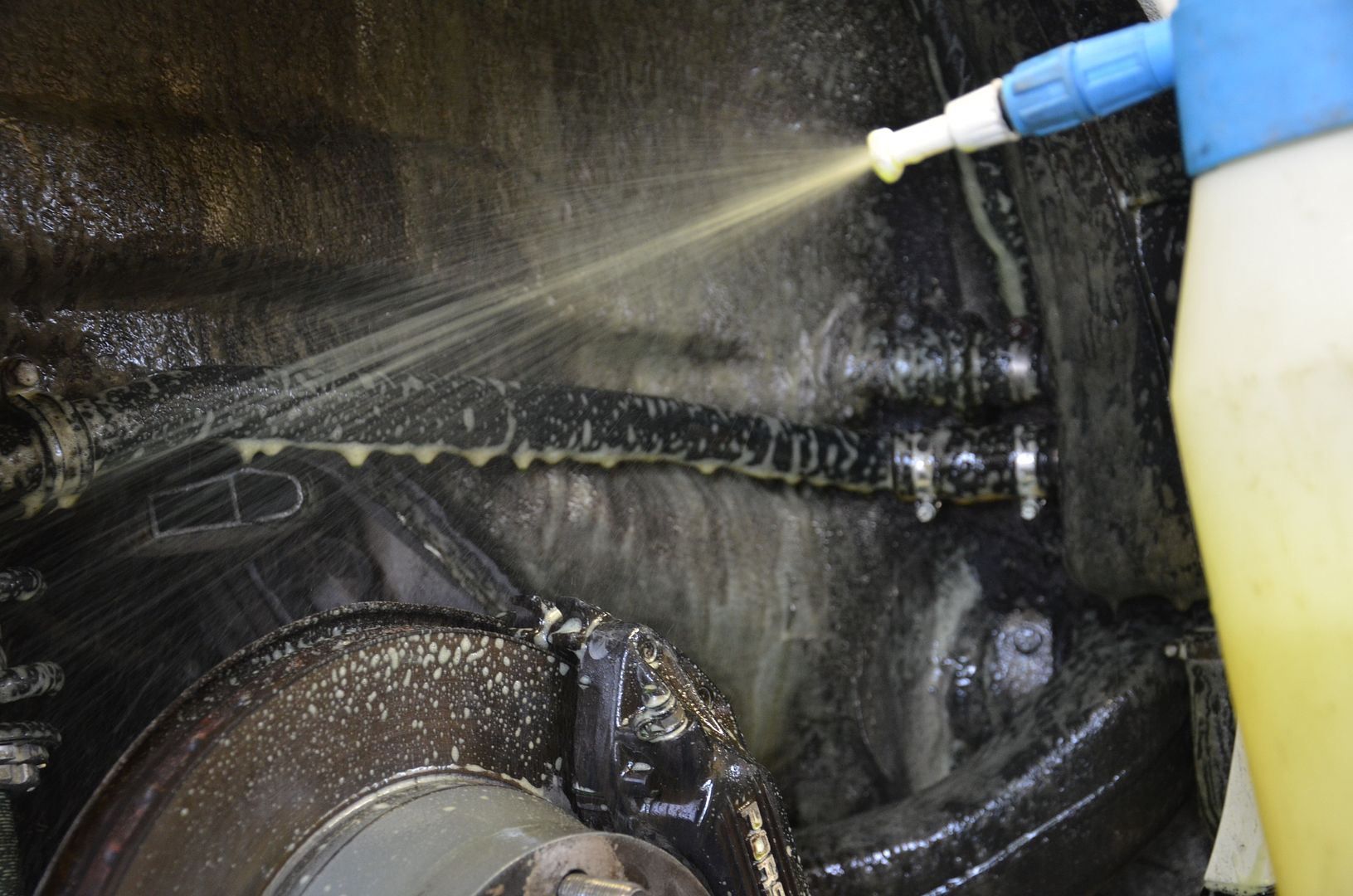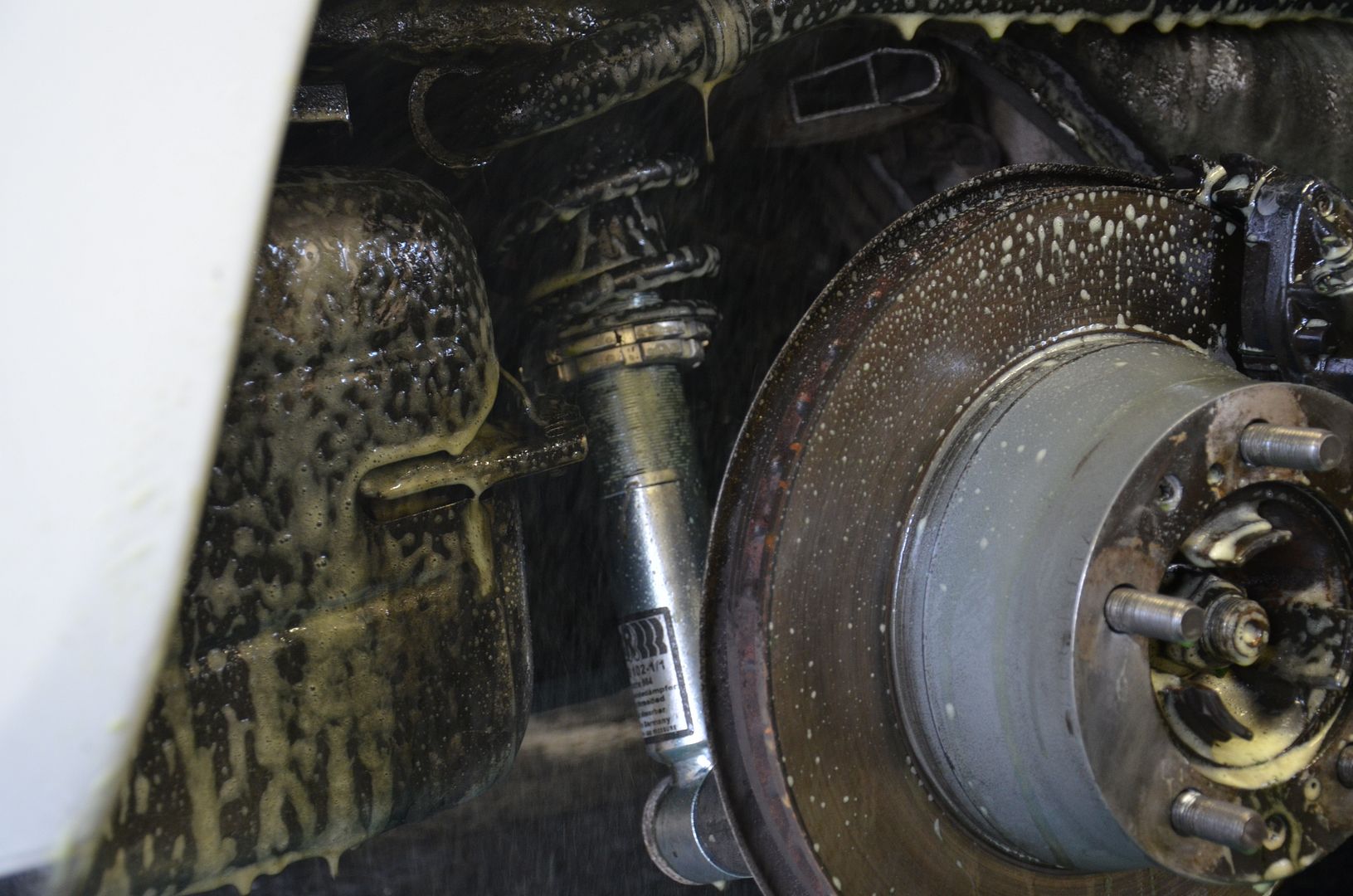 Agitating the wheel wells with the wheel and fender brush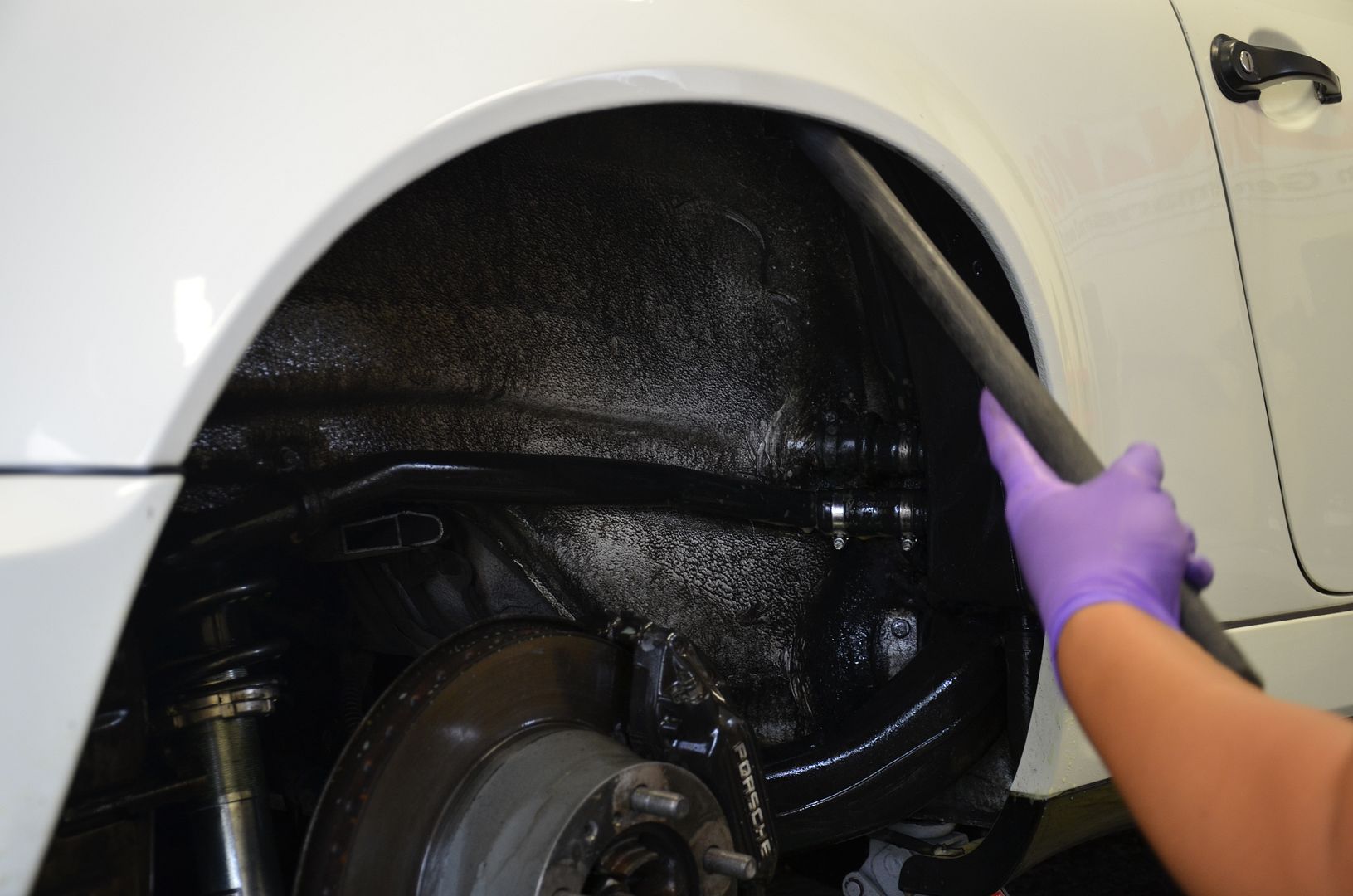 More APC used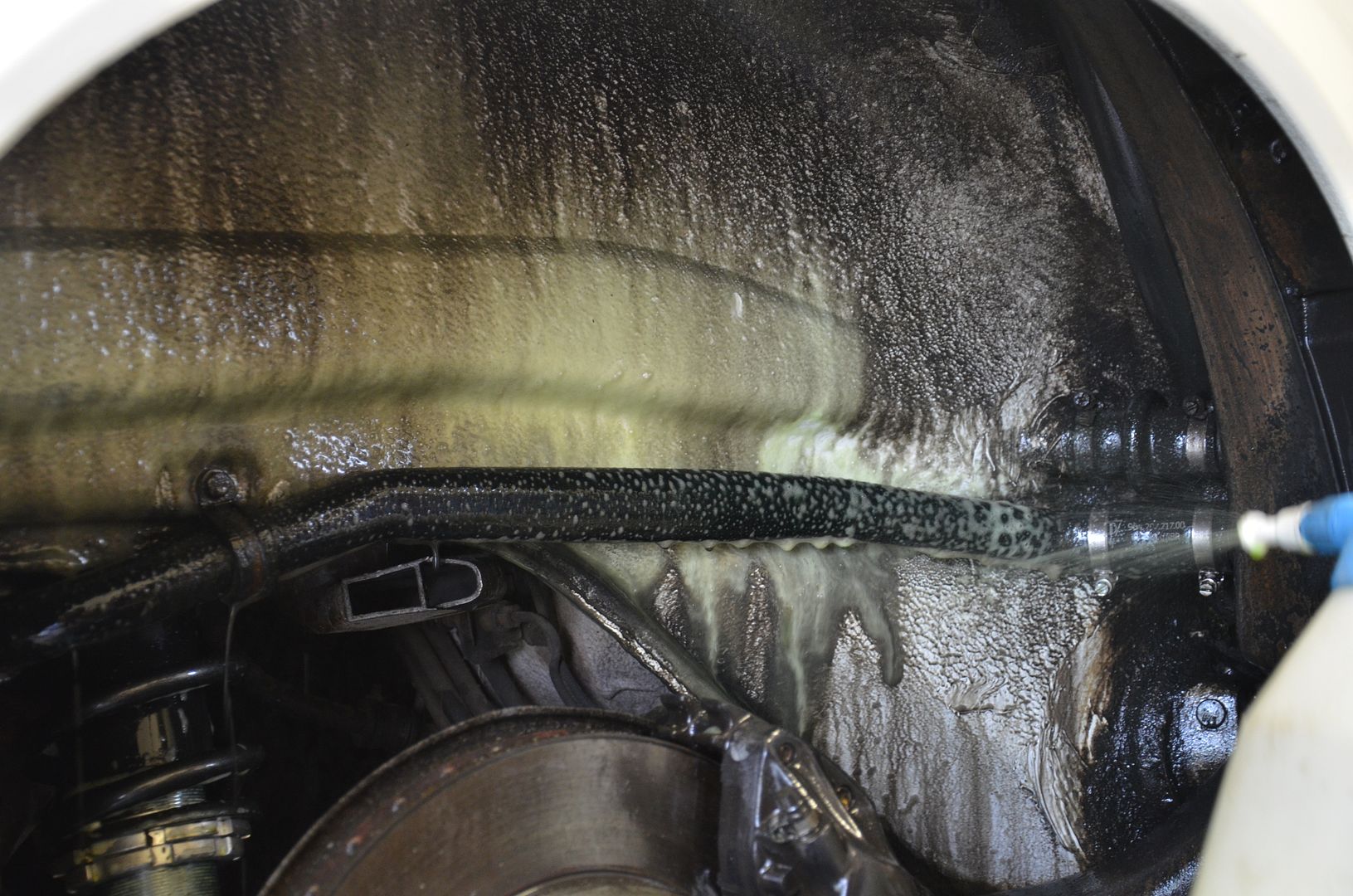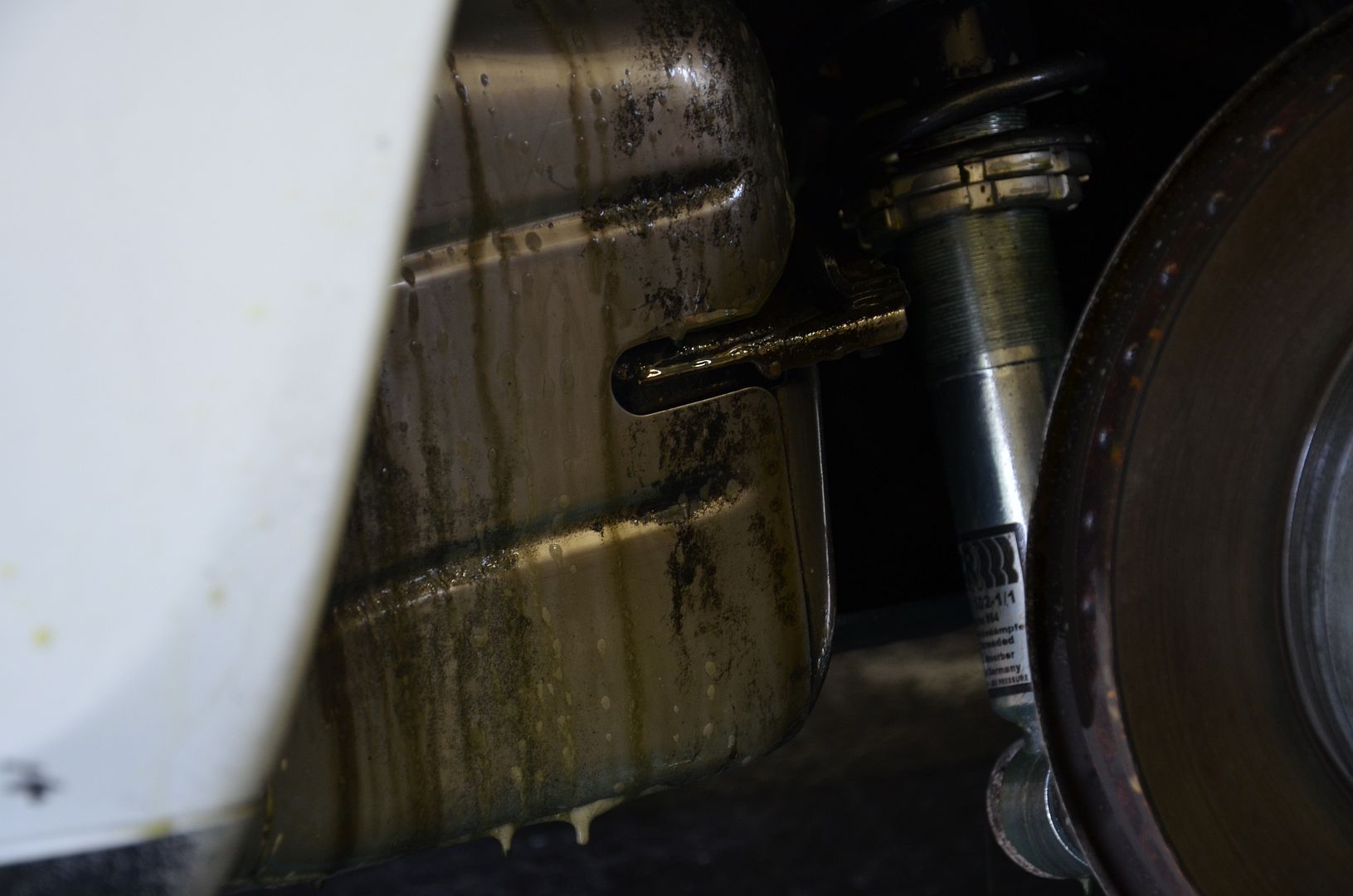 Rupes LHR75 used with Uber MF Cutting Pad and Adam's Metal 1 and 2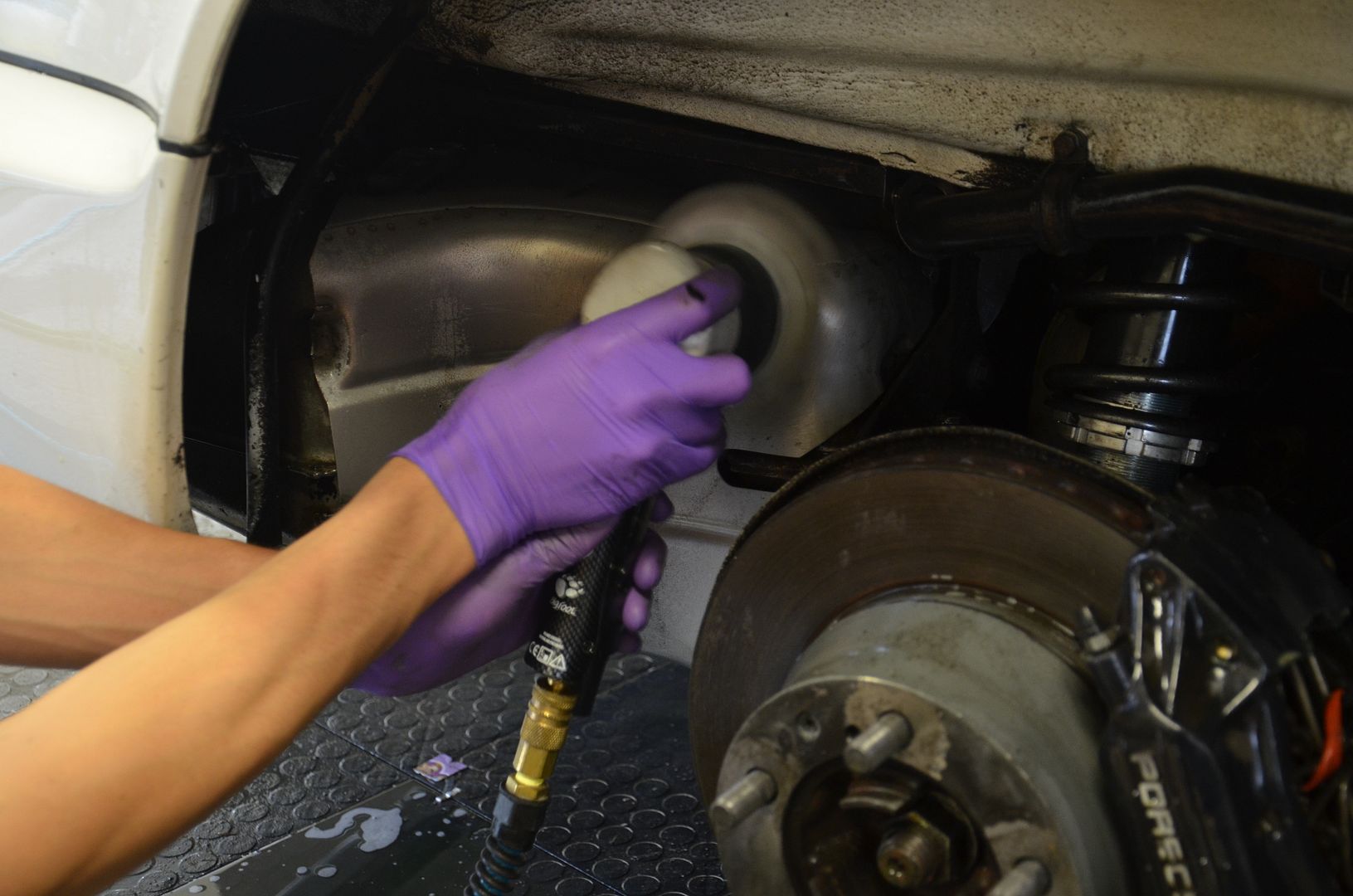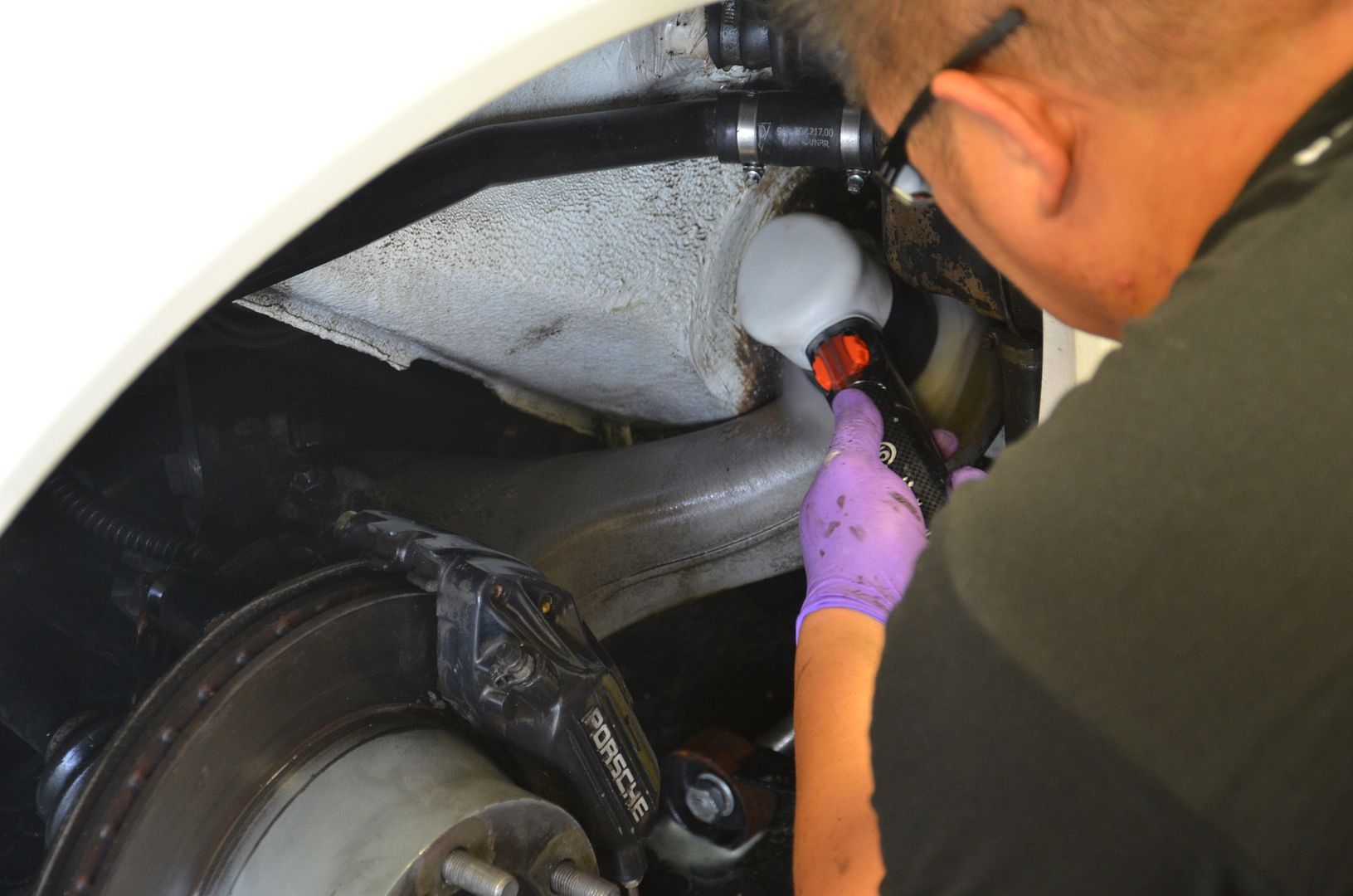 Steel Wool to finish it out
Finish it up by hand.
Pressure washer used to remove the dirt and grime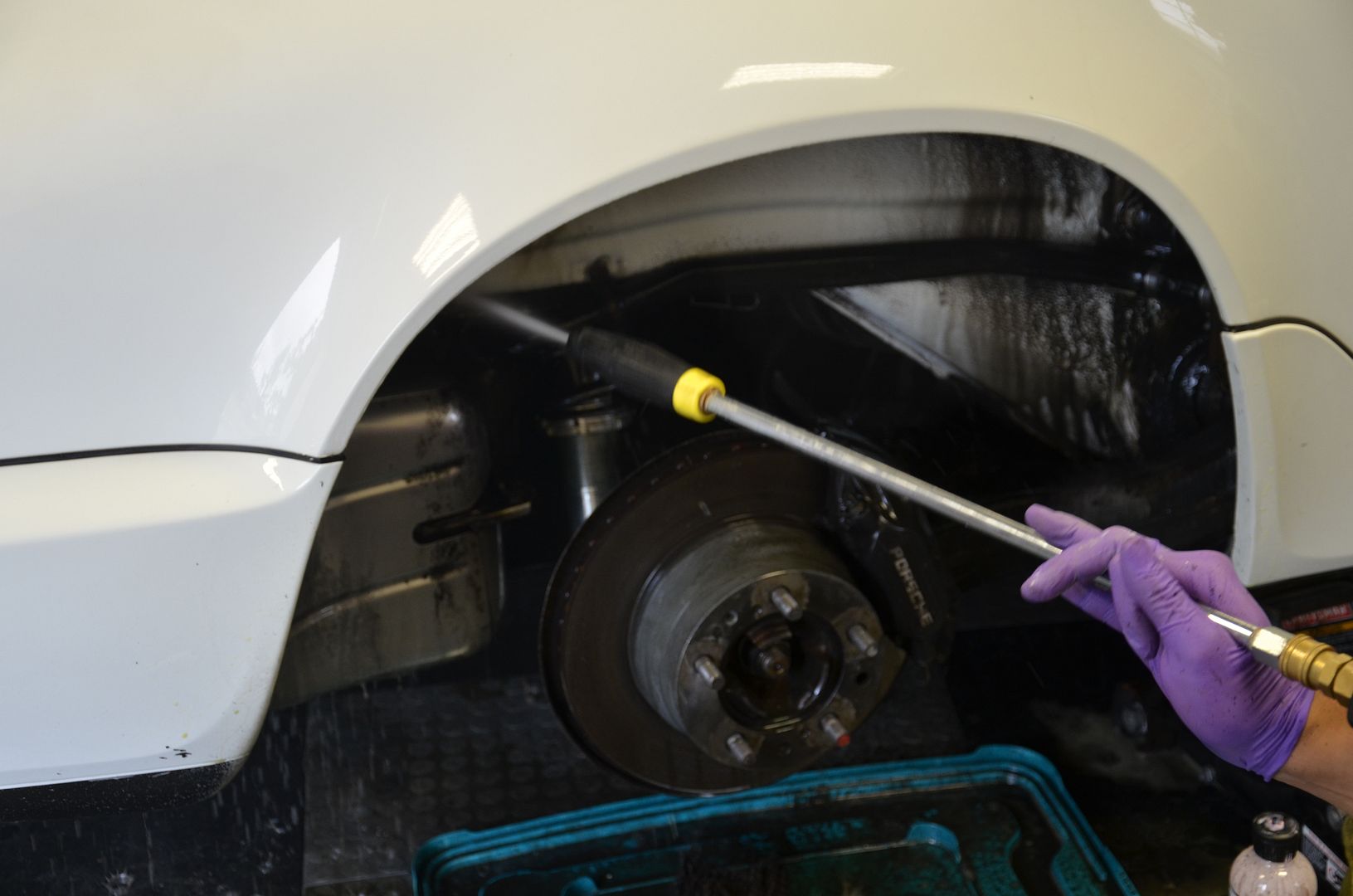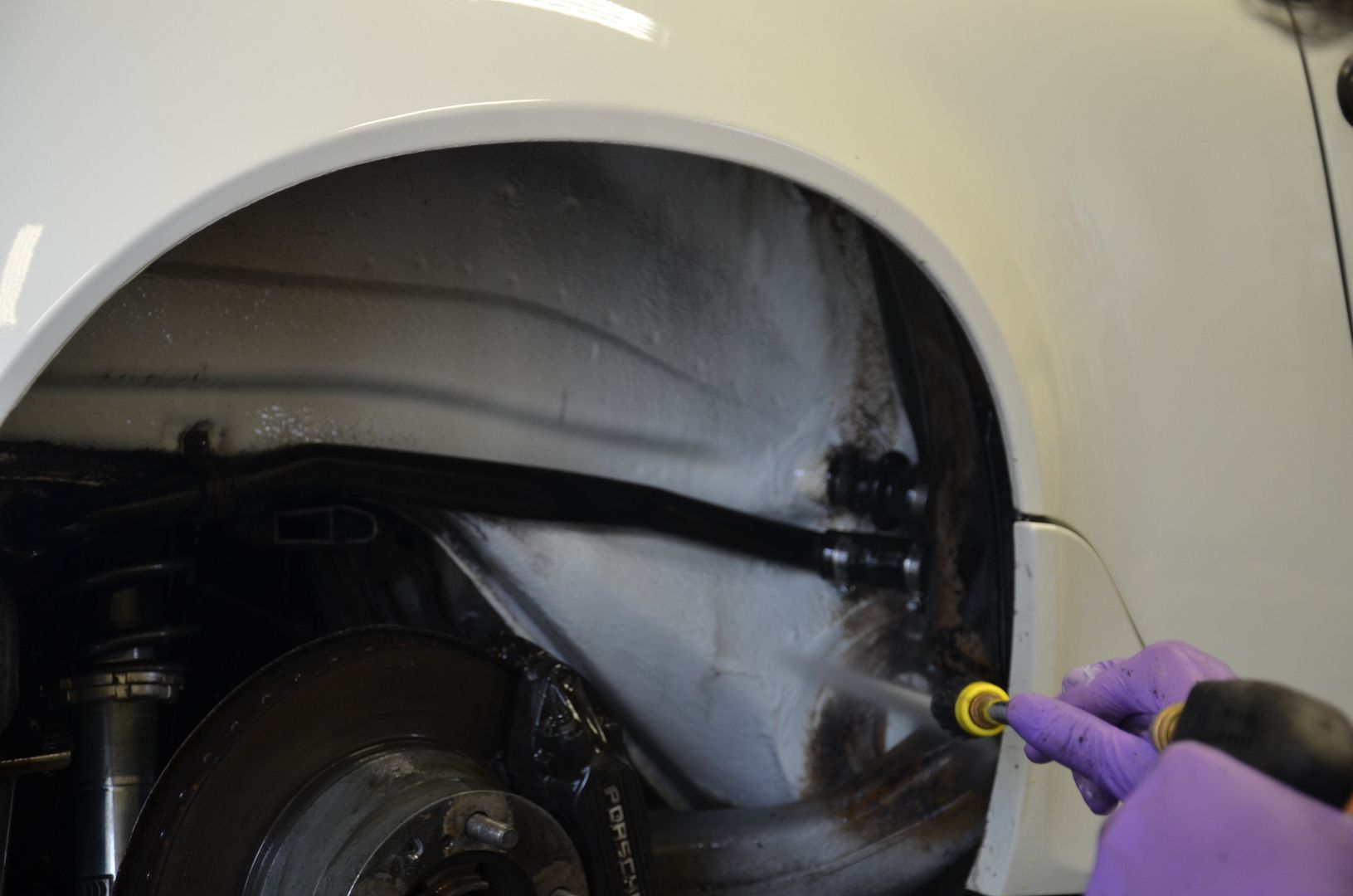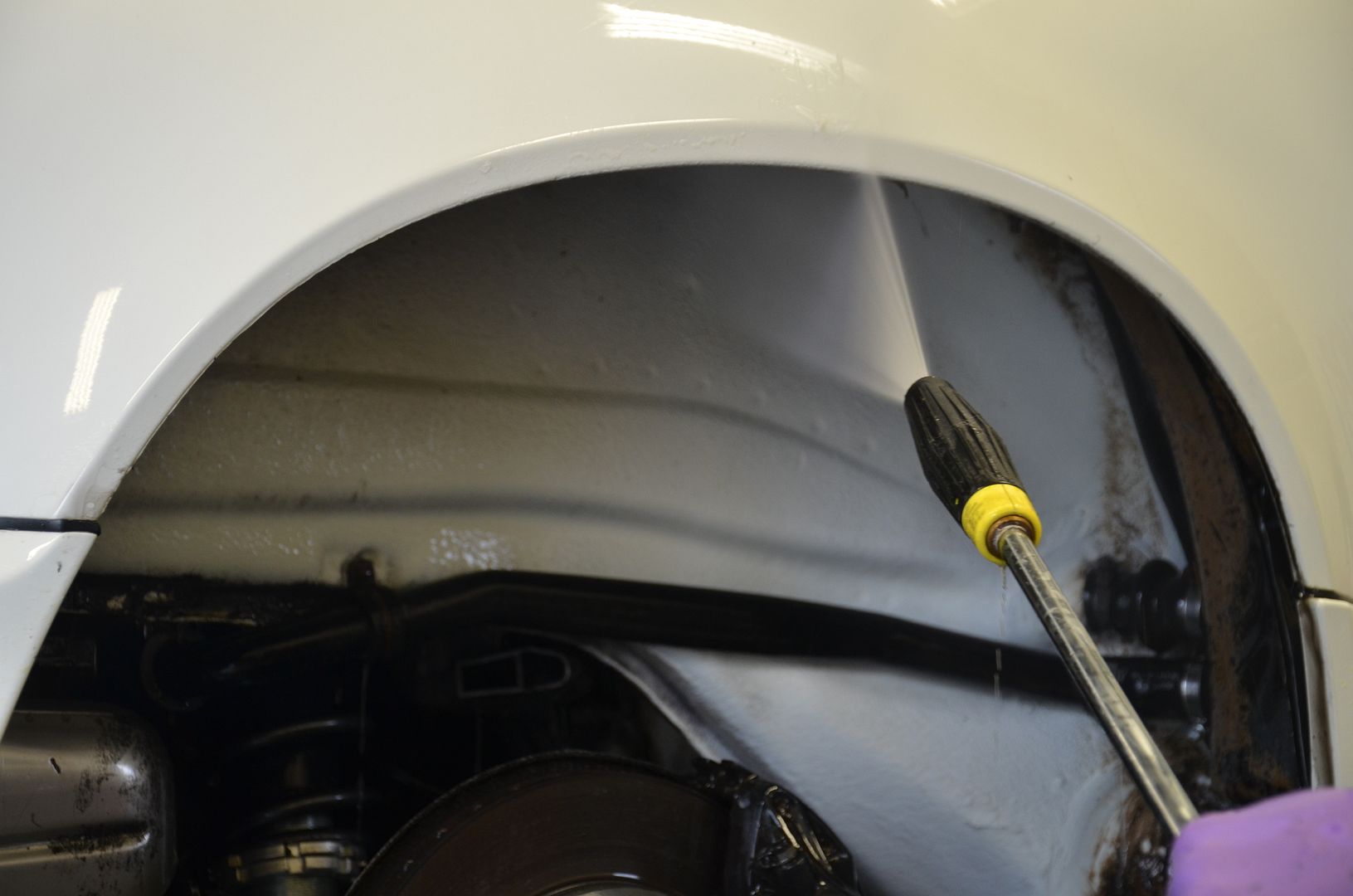 After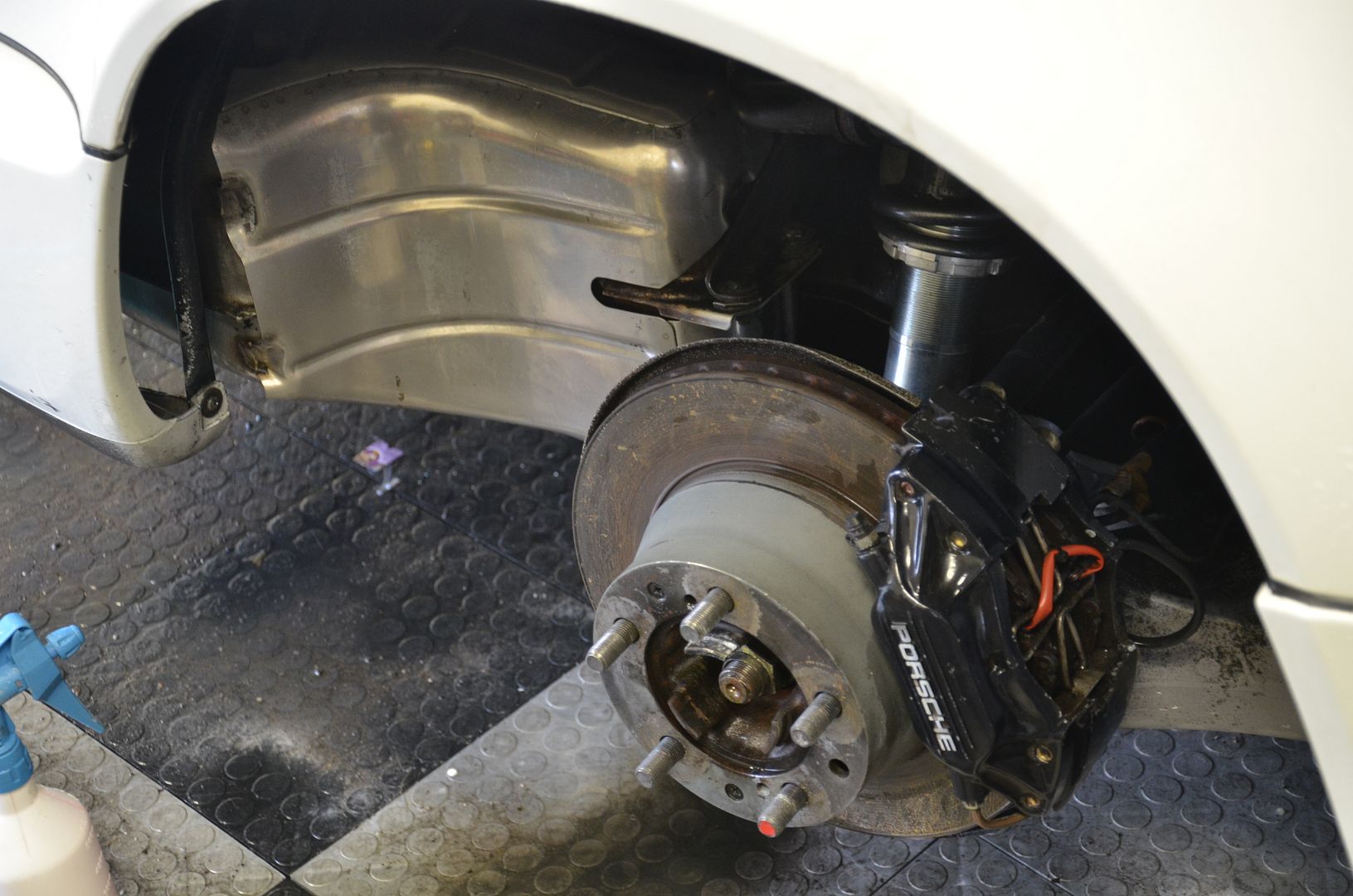 Wheel well afters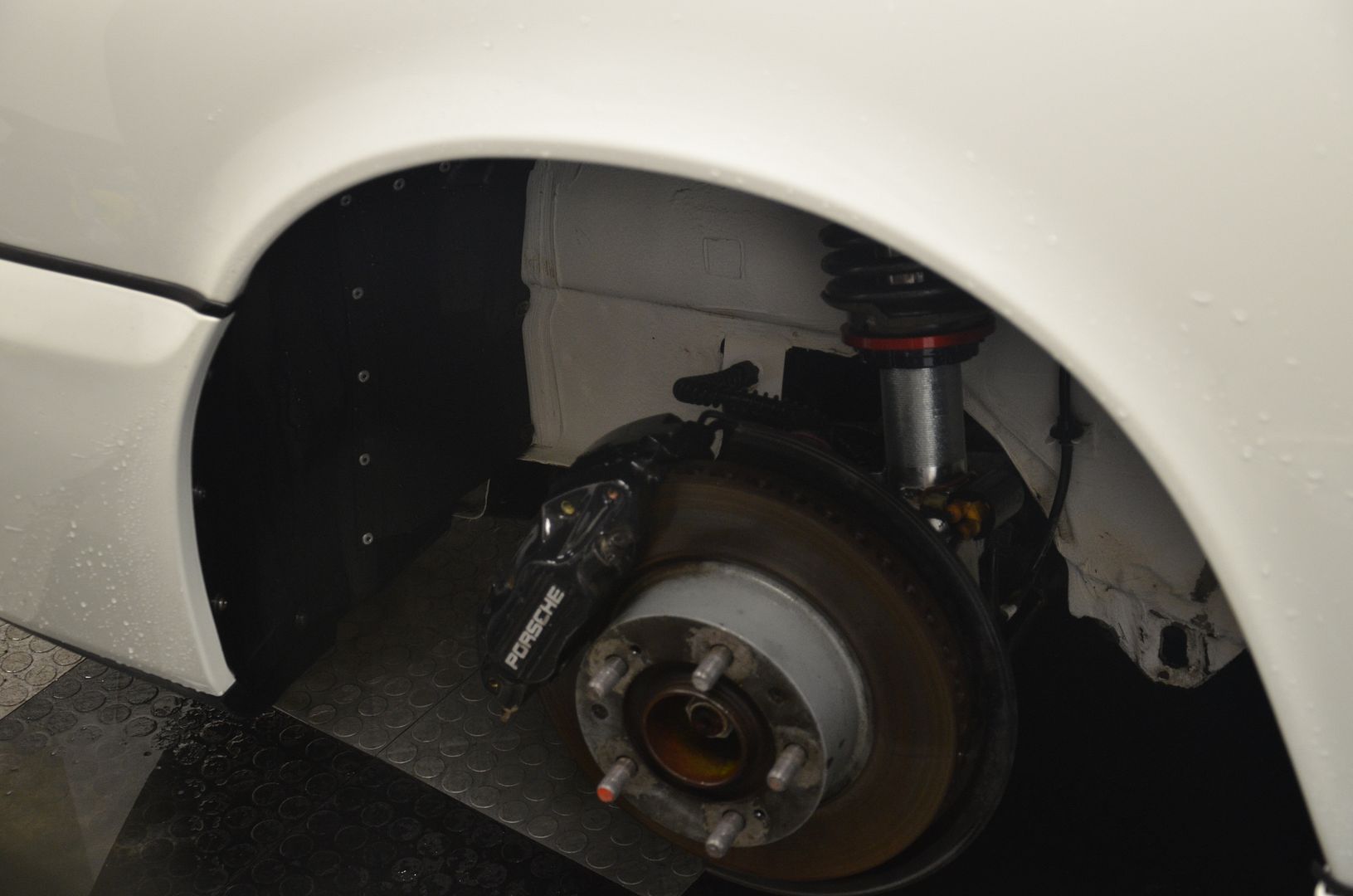 BBS LM's getting cleaned/polished/ Opti Coated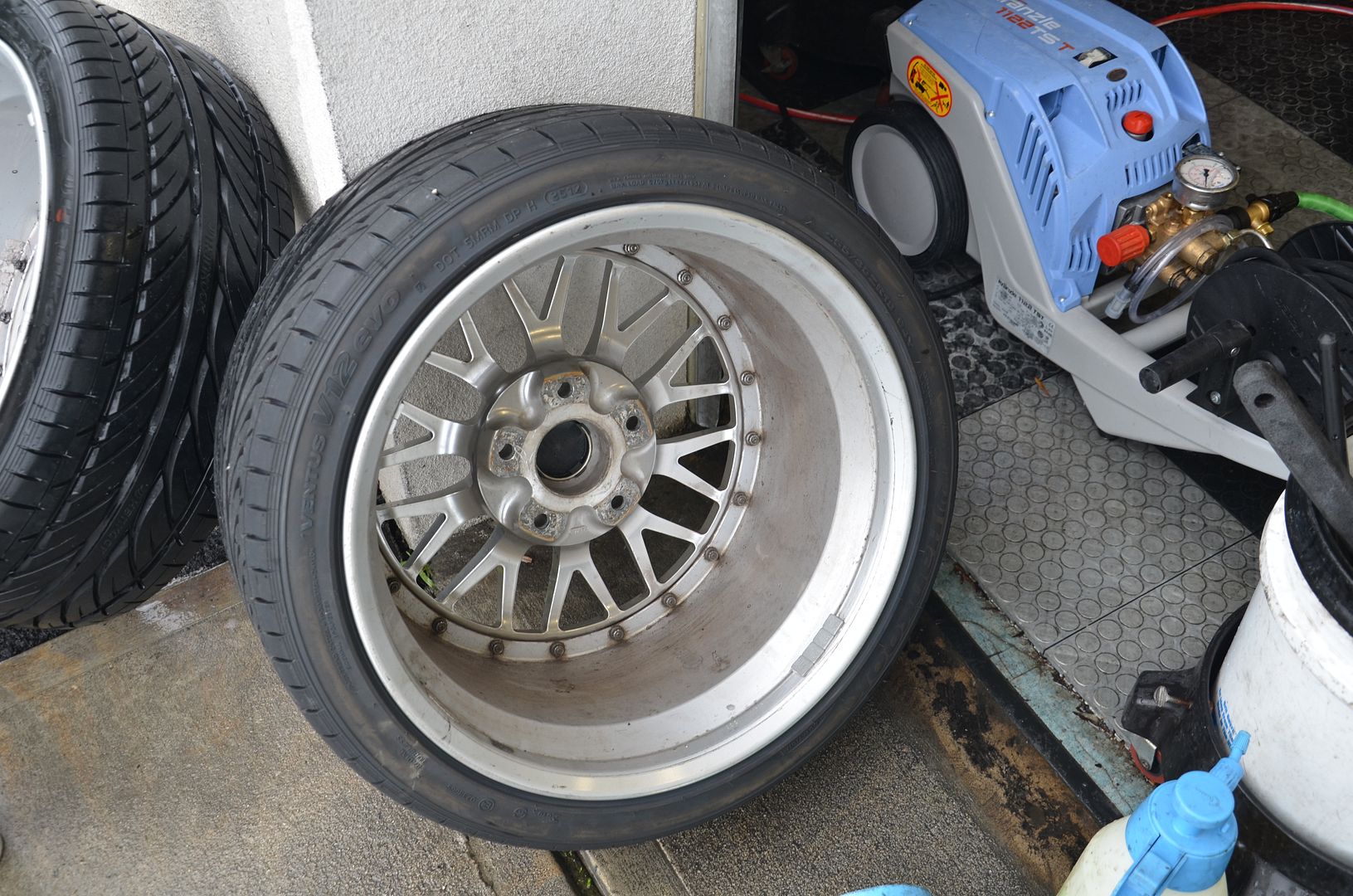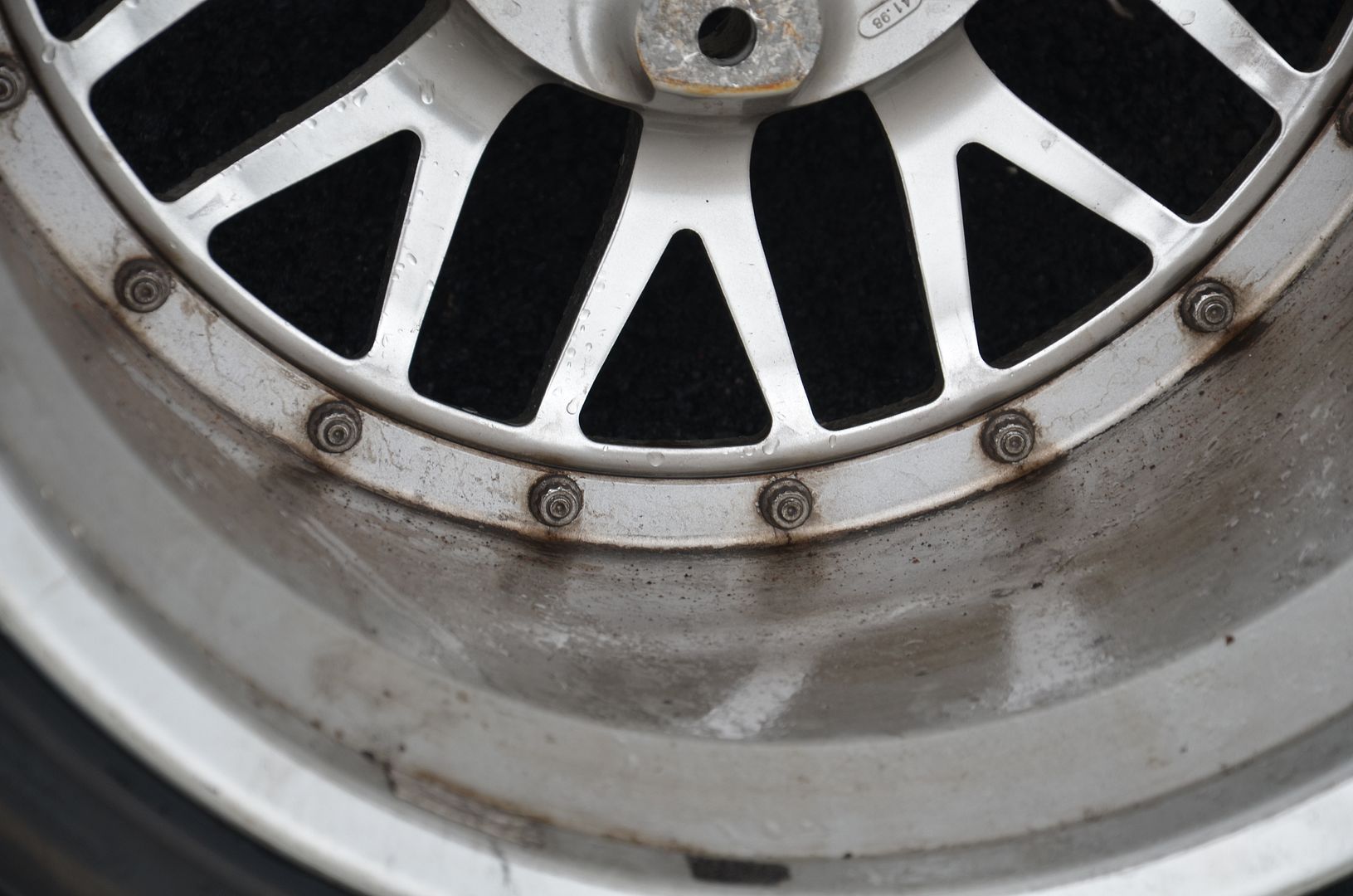 Old wheel weight adhesive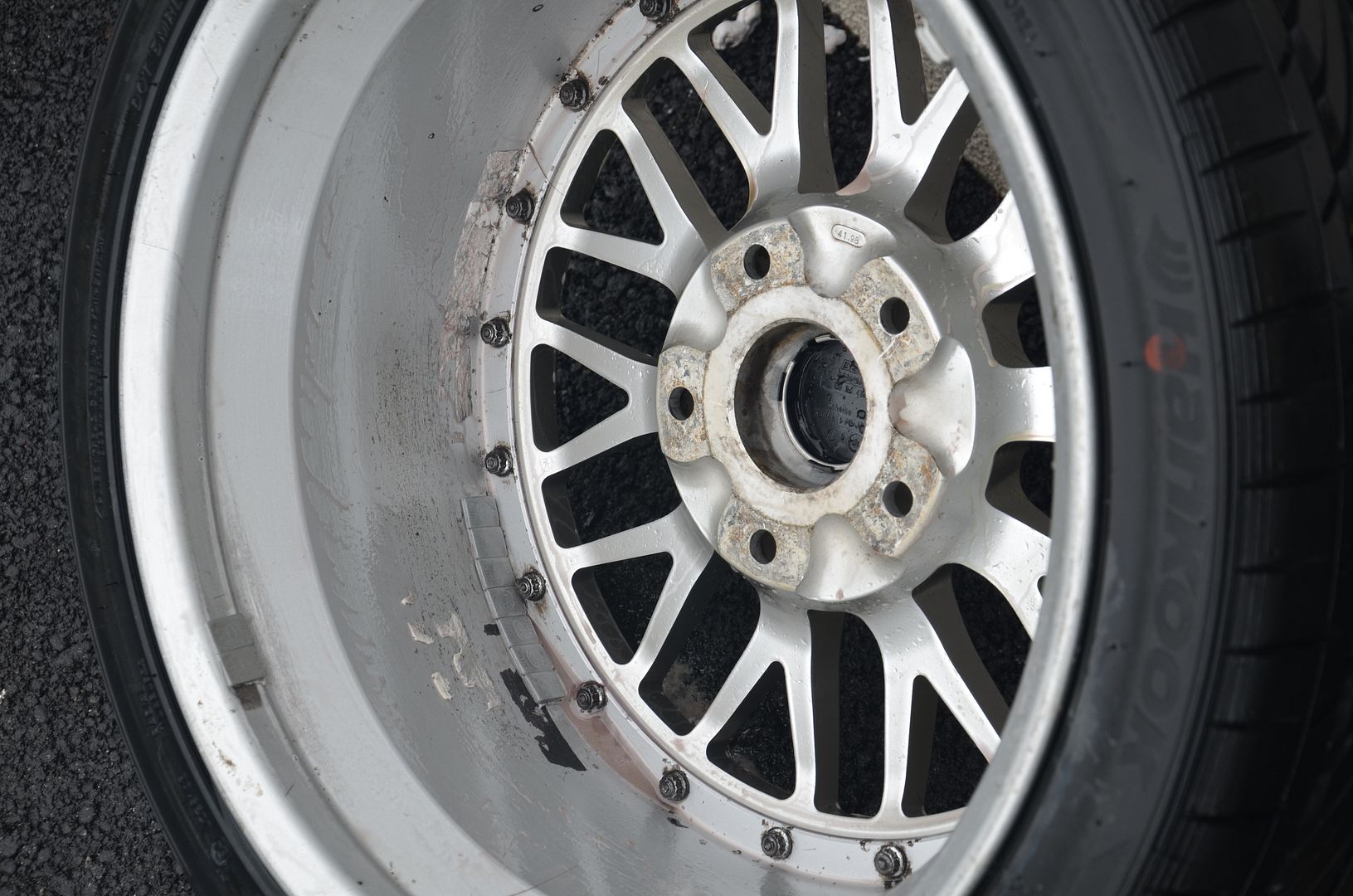 Before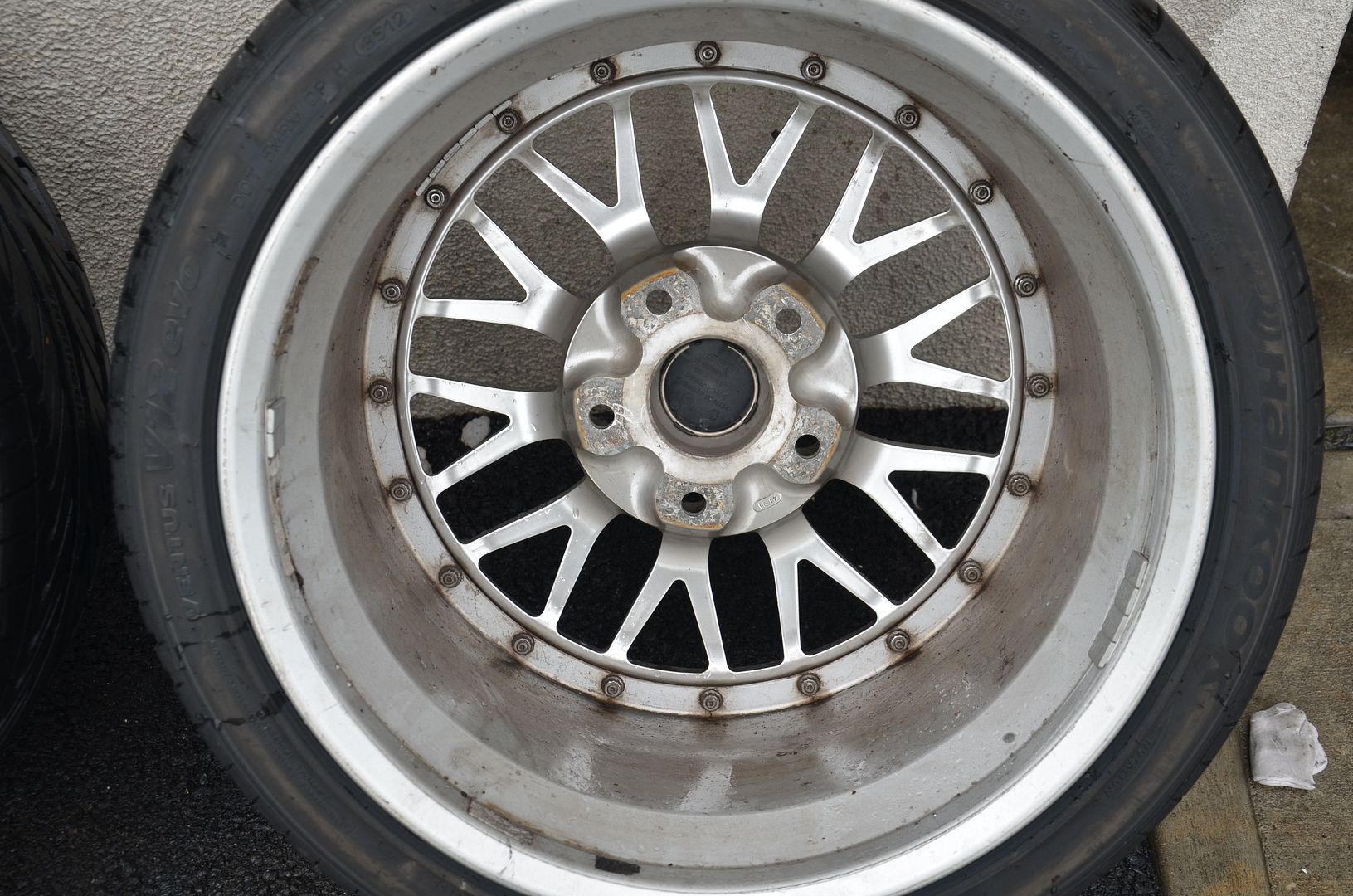 After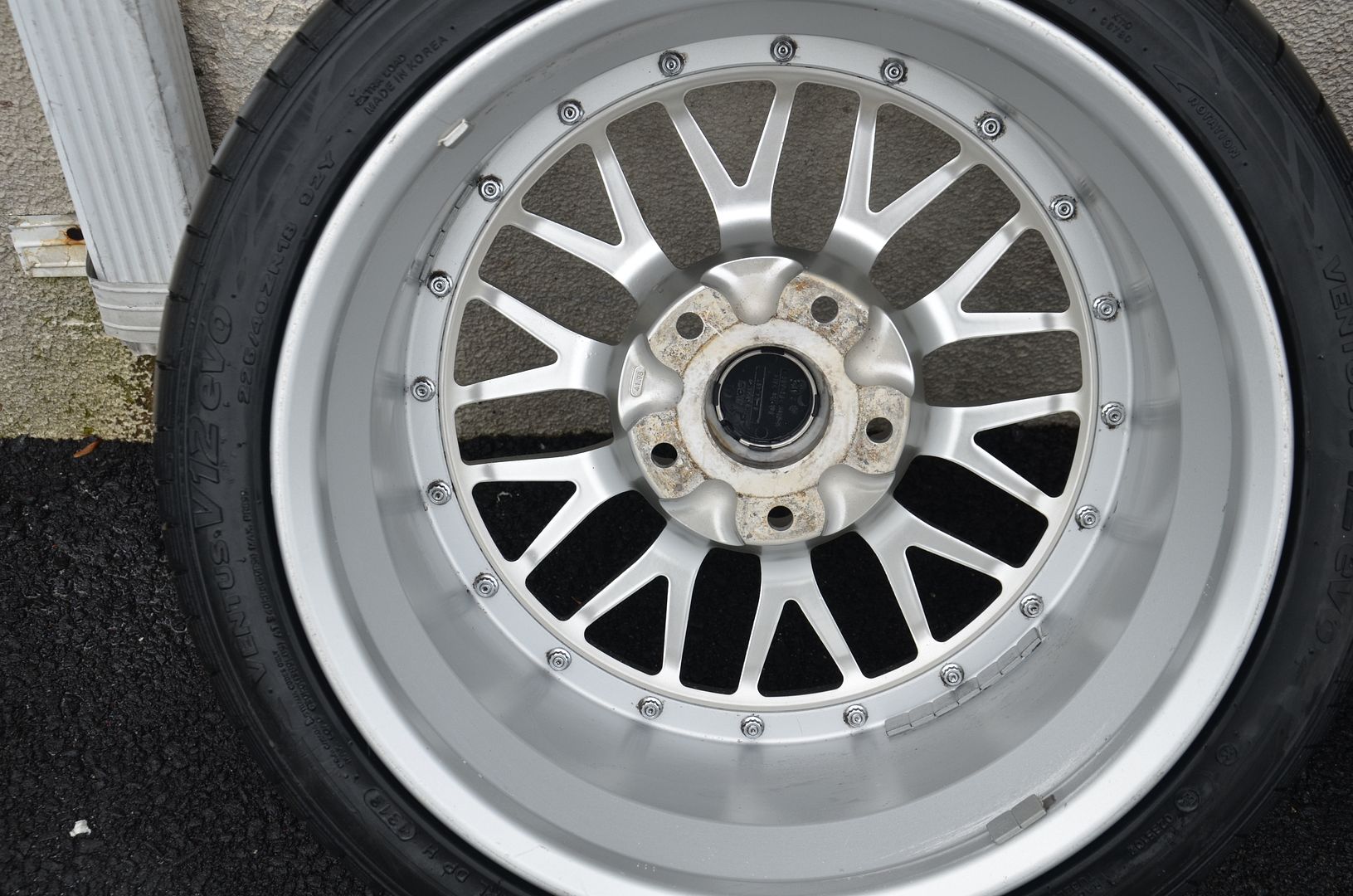 Before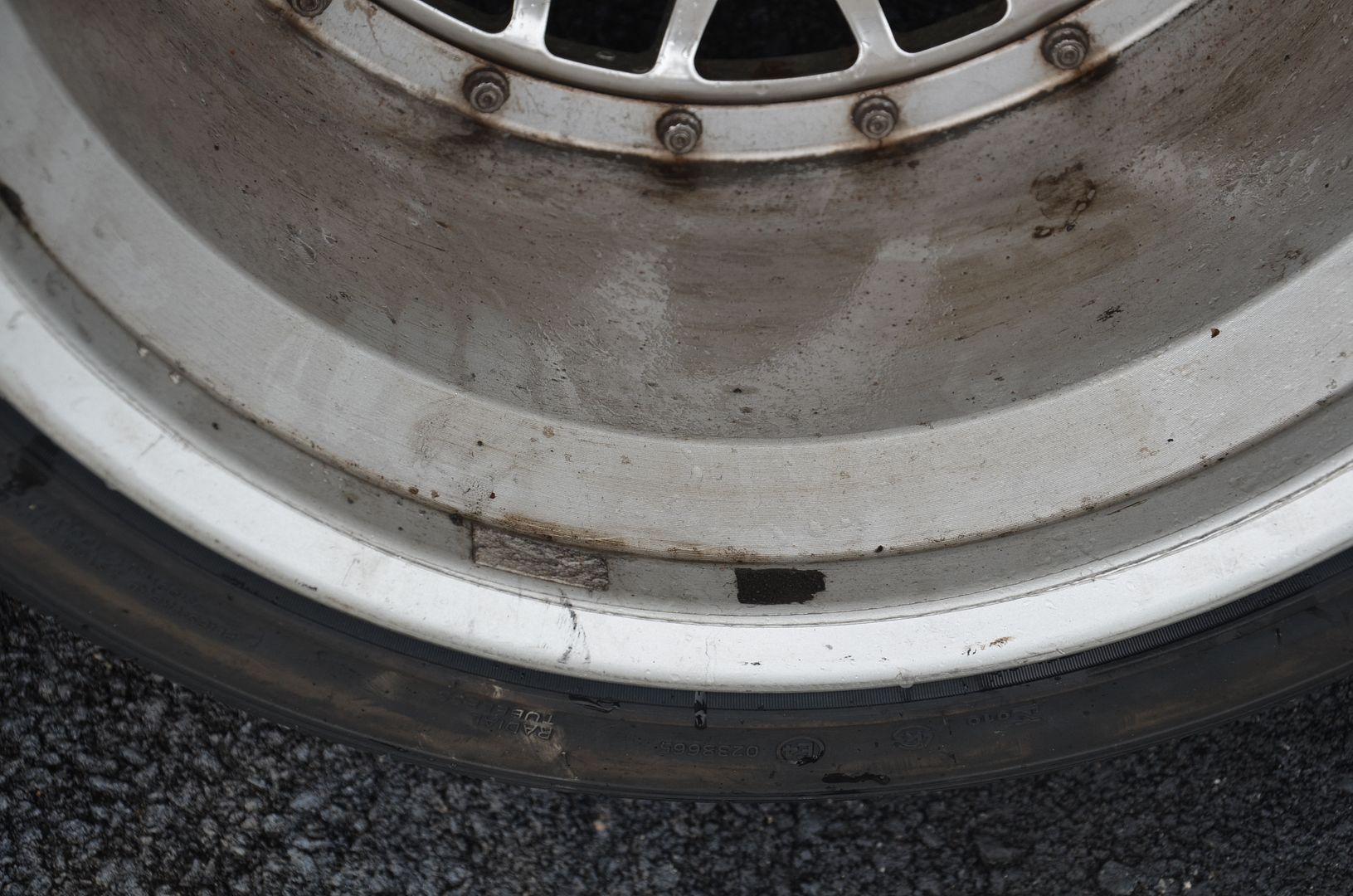 After
Before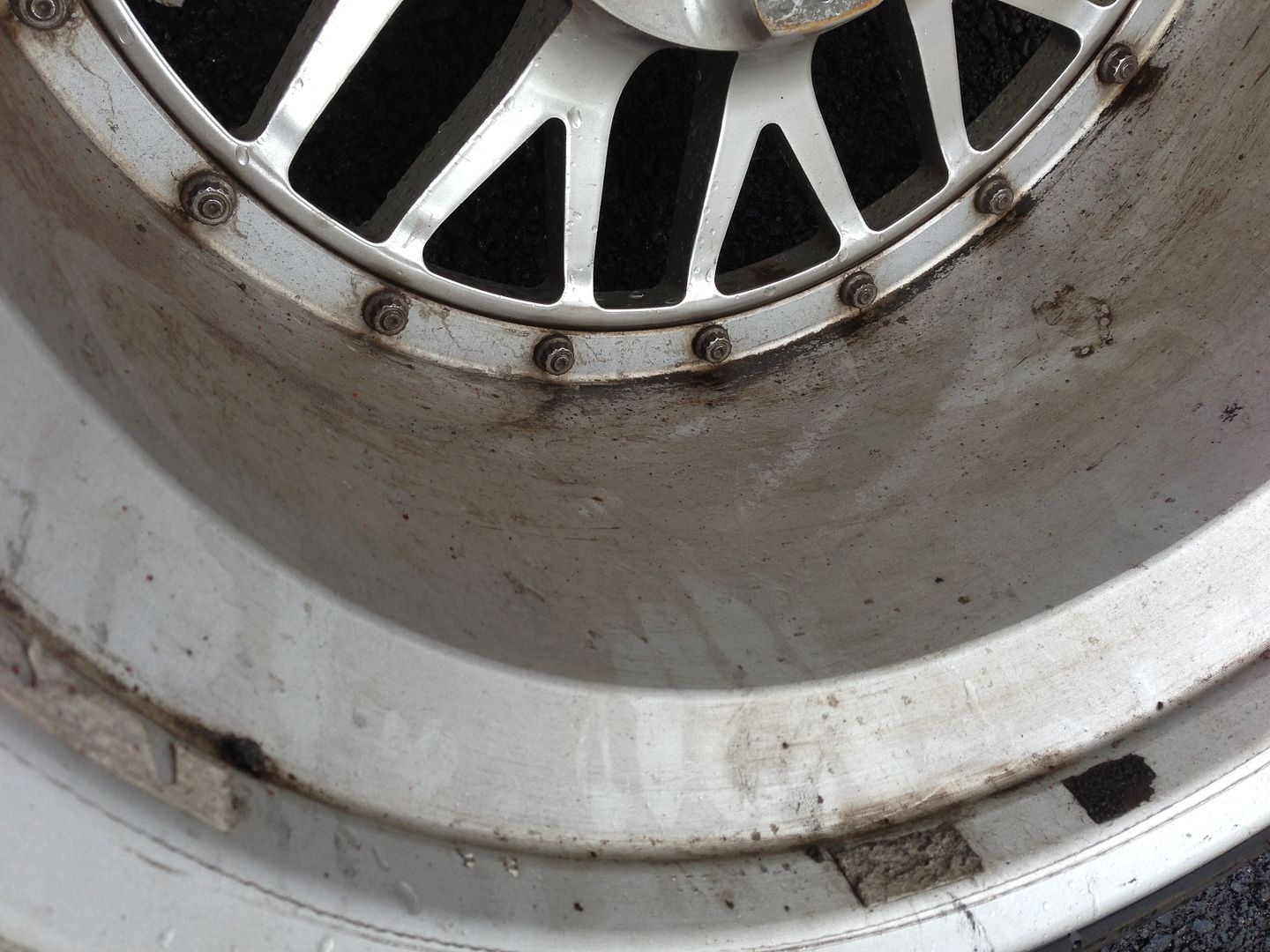 After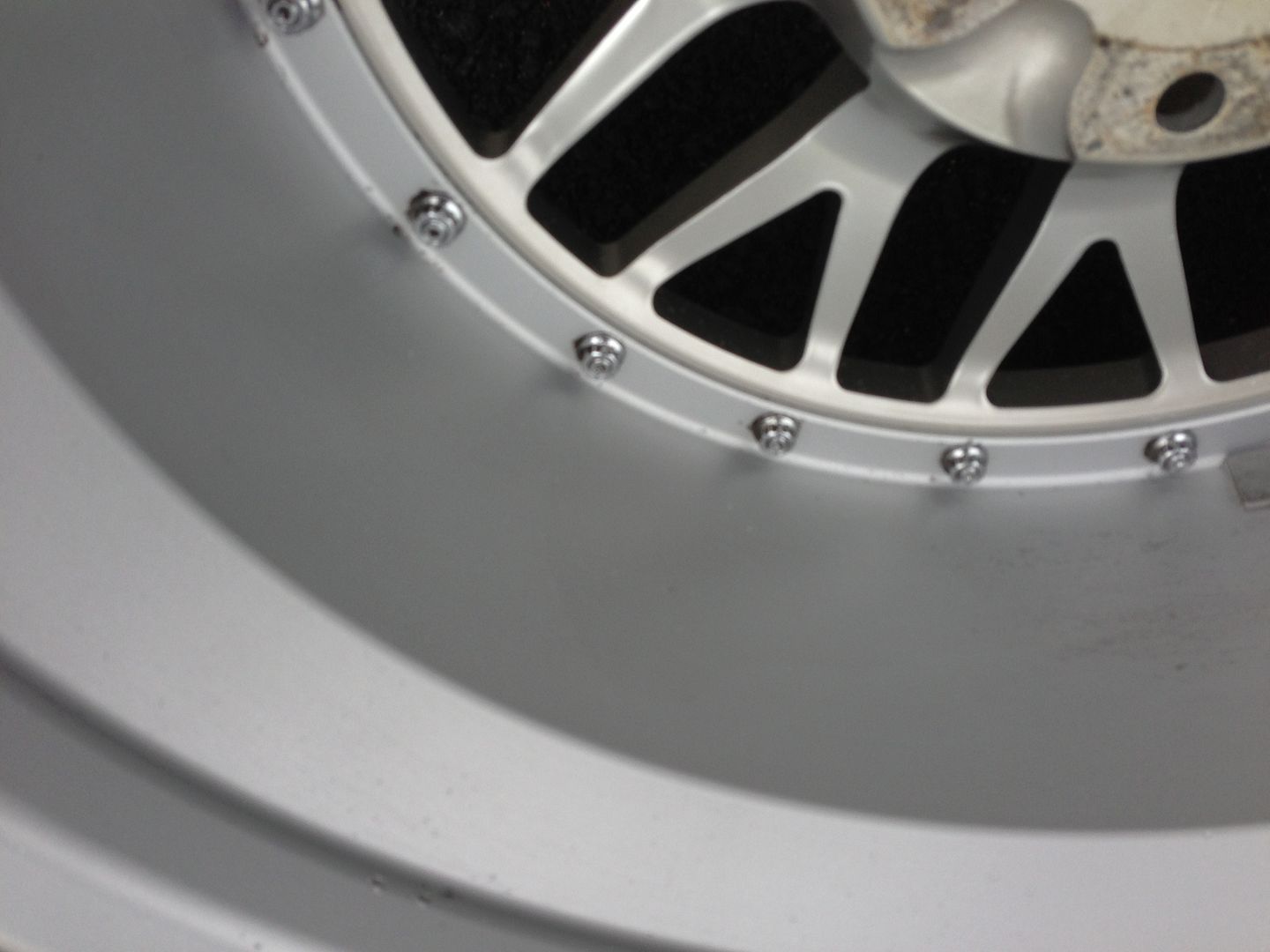 Before/After
After
Before shot of engine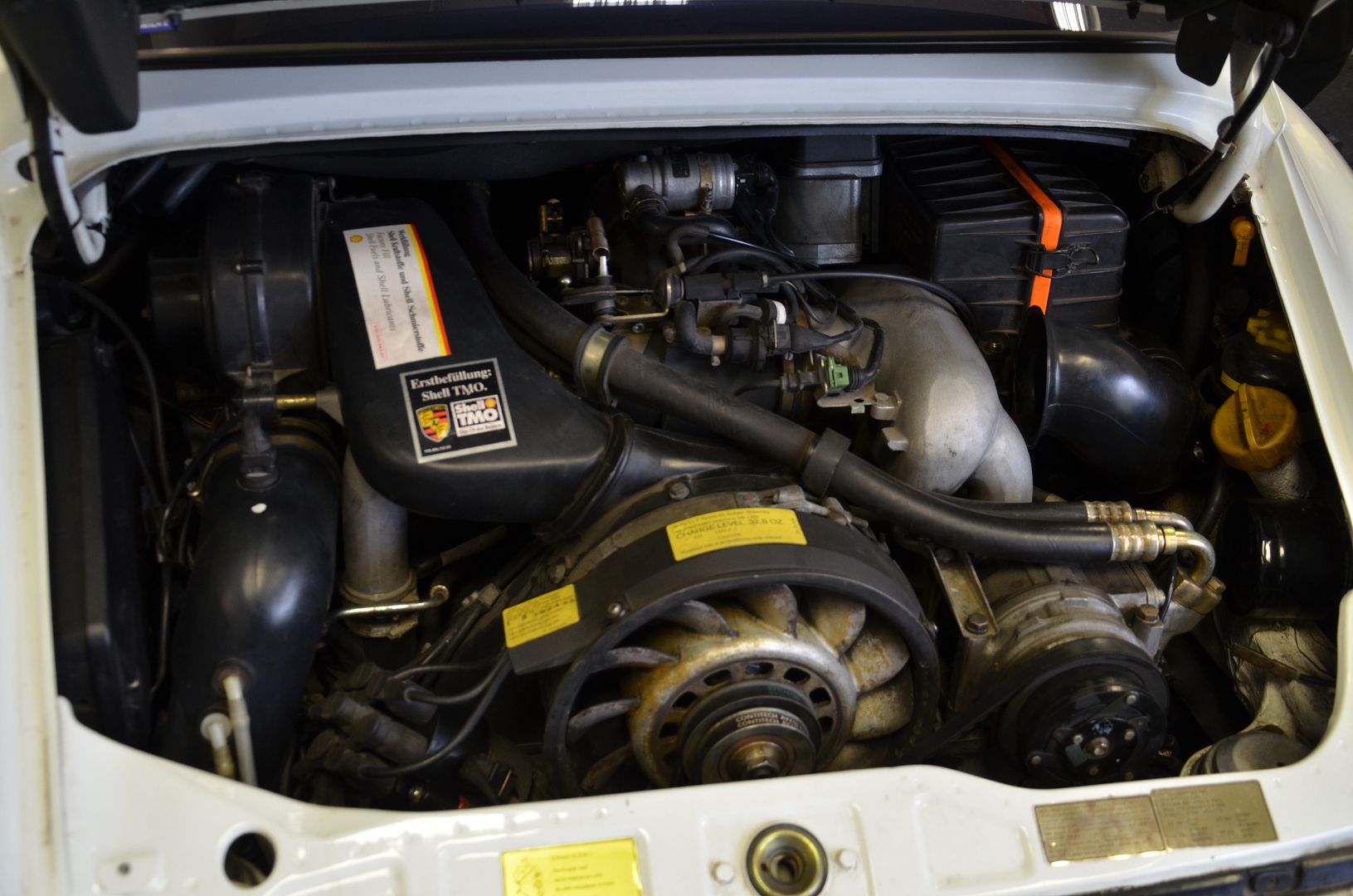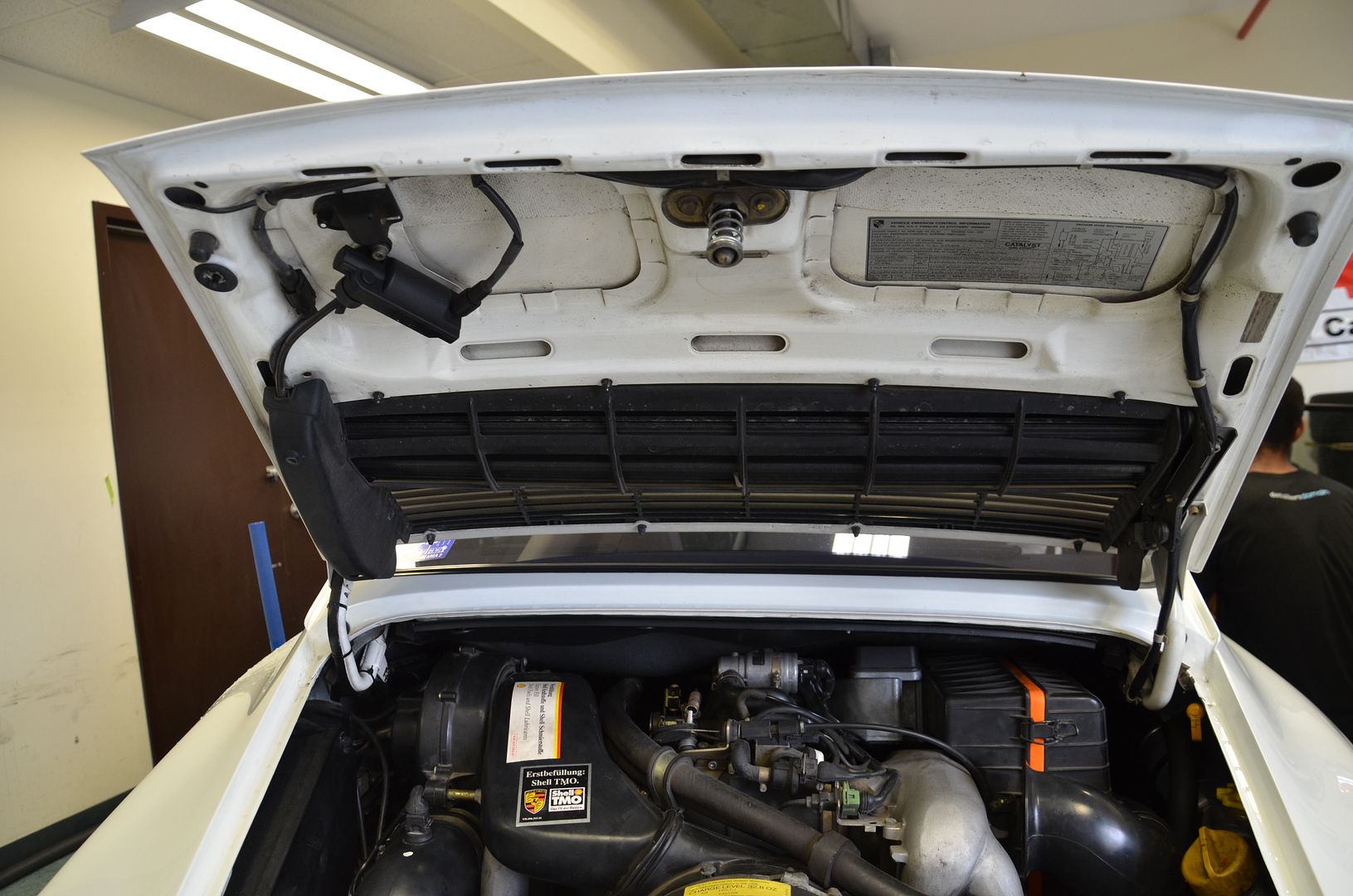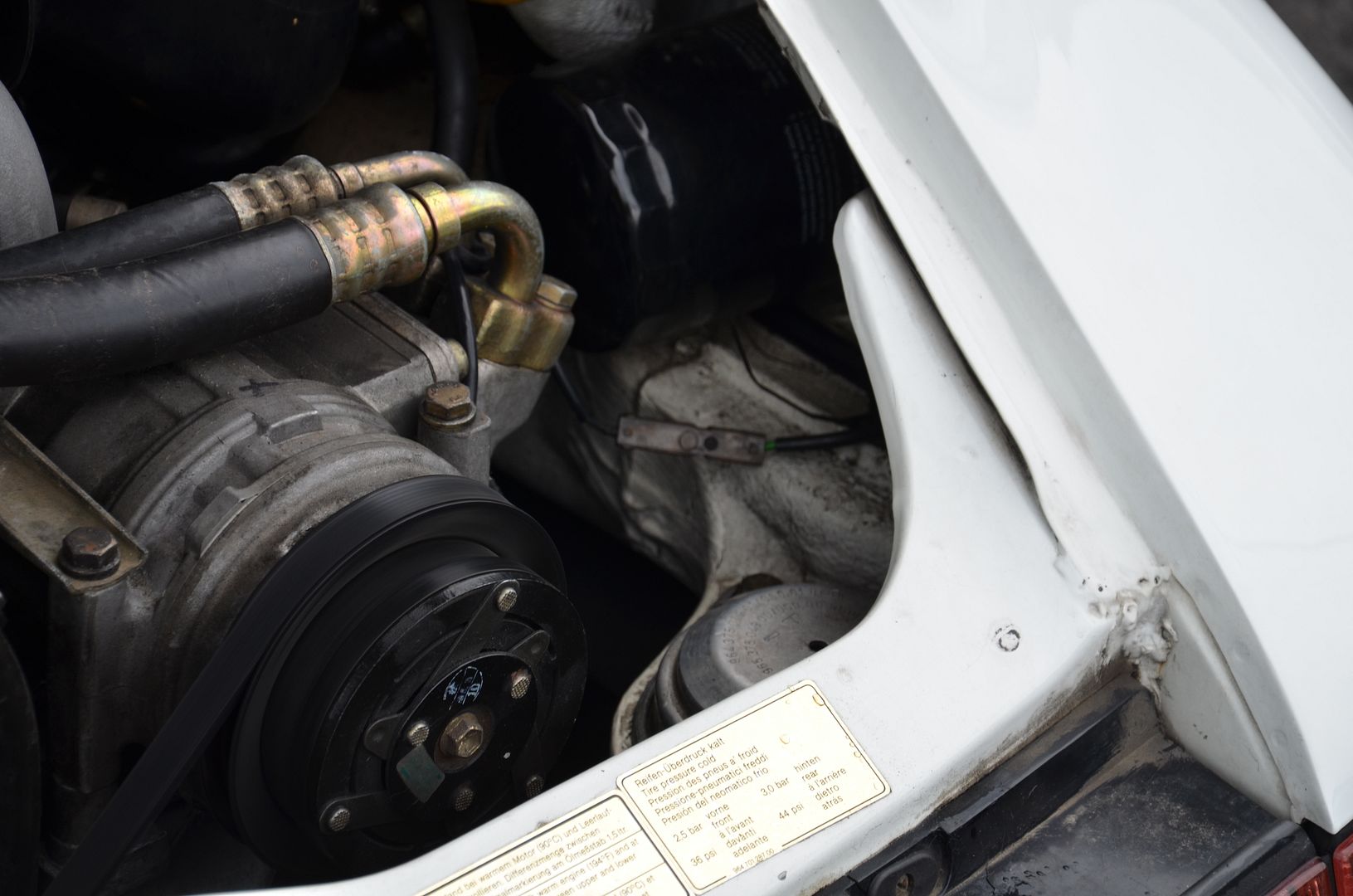 Adam's APC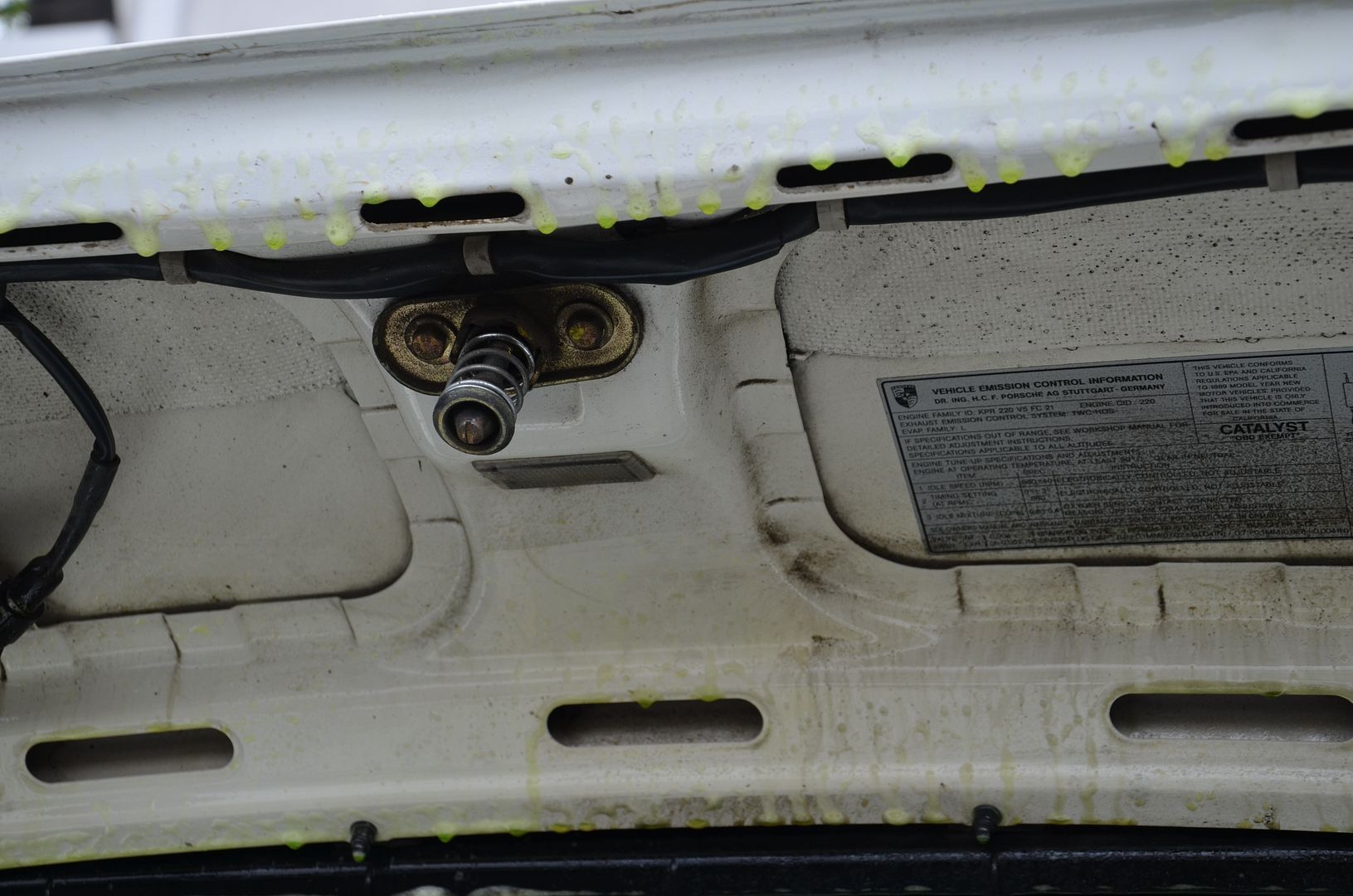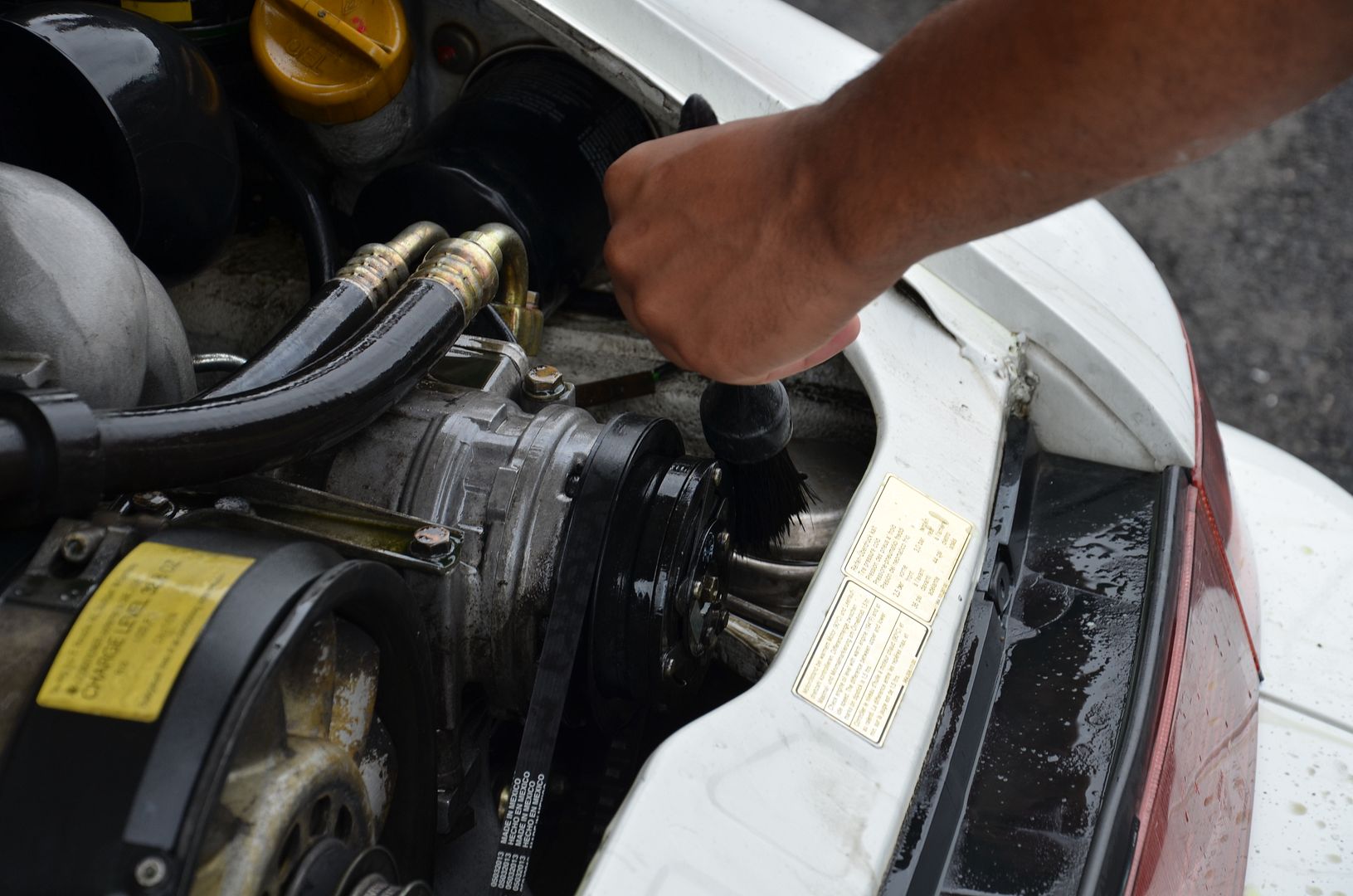 Rinse off
After engine shots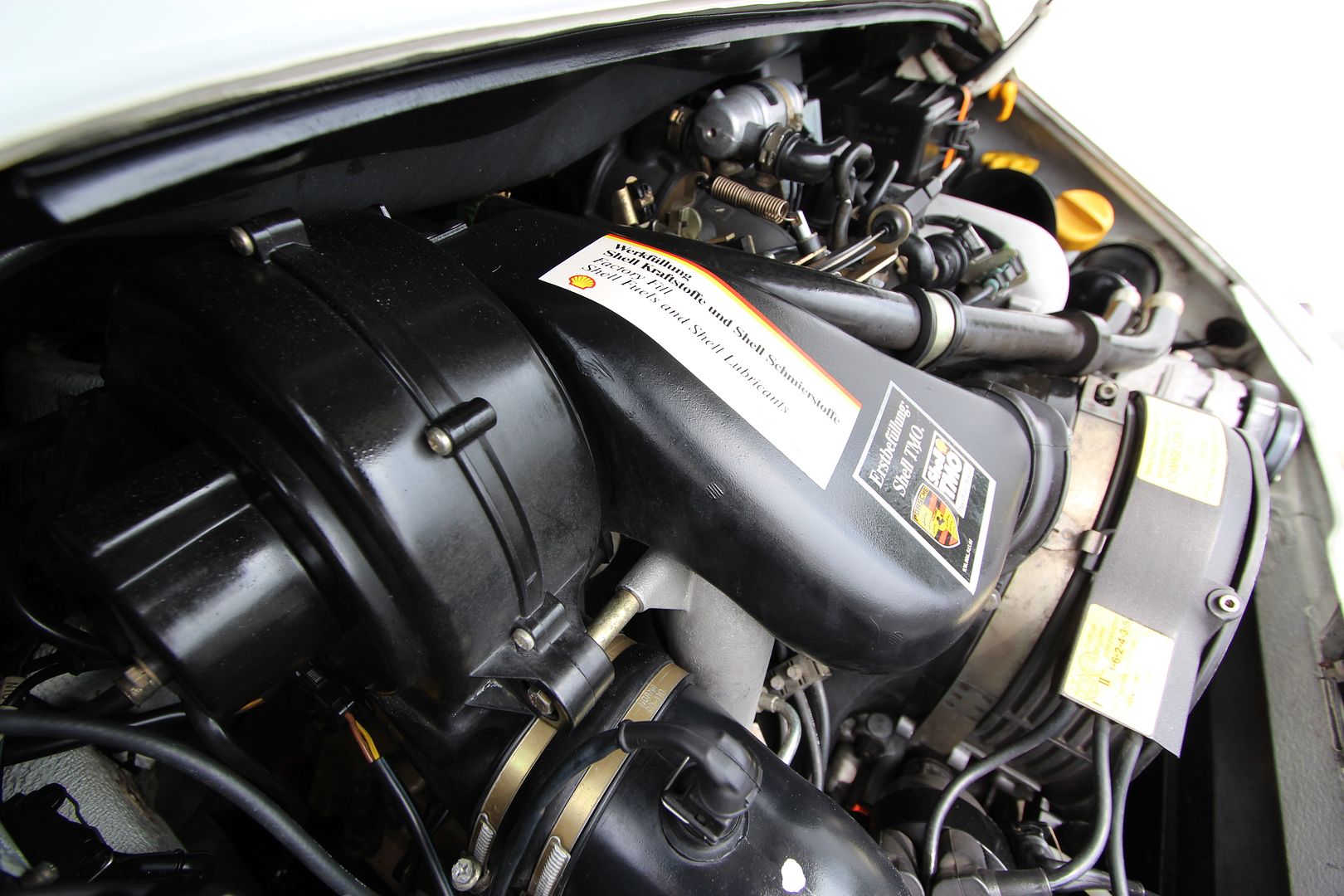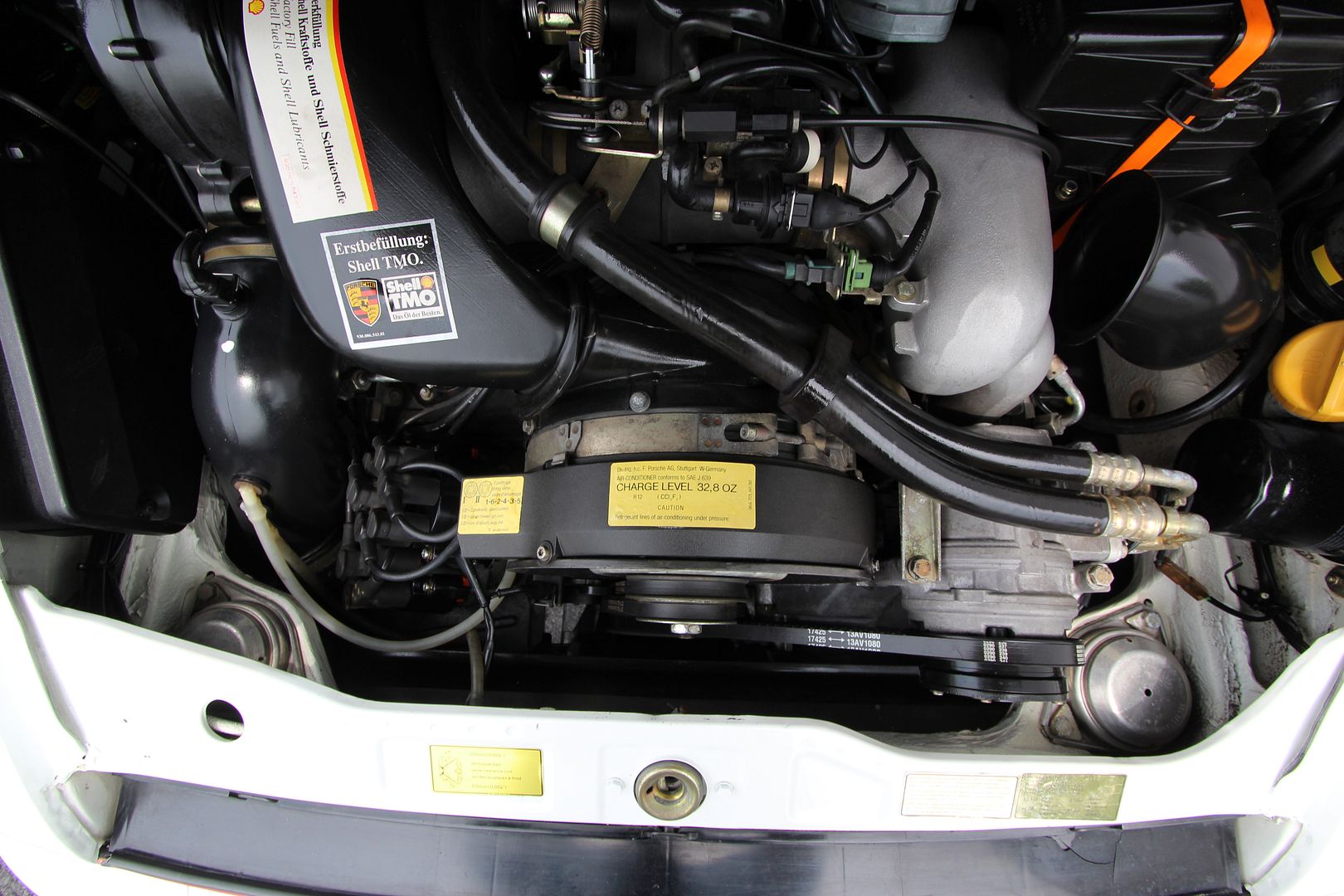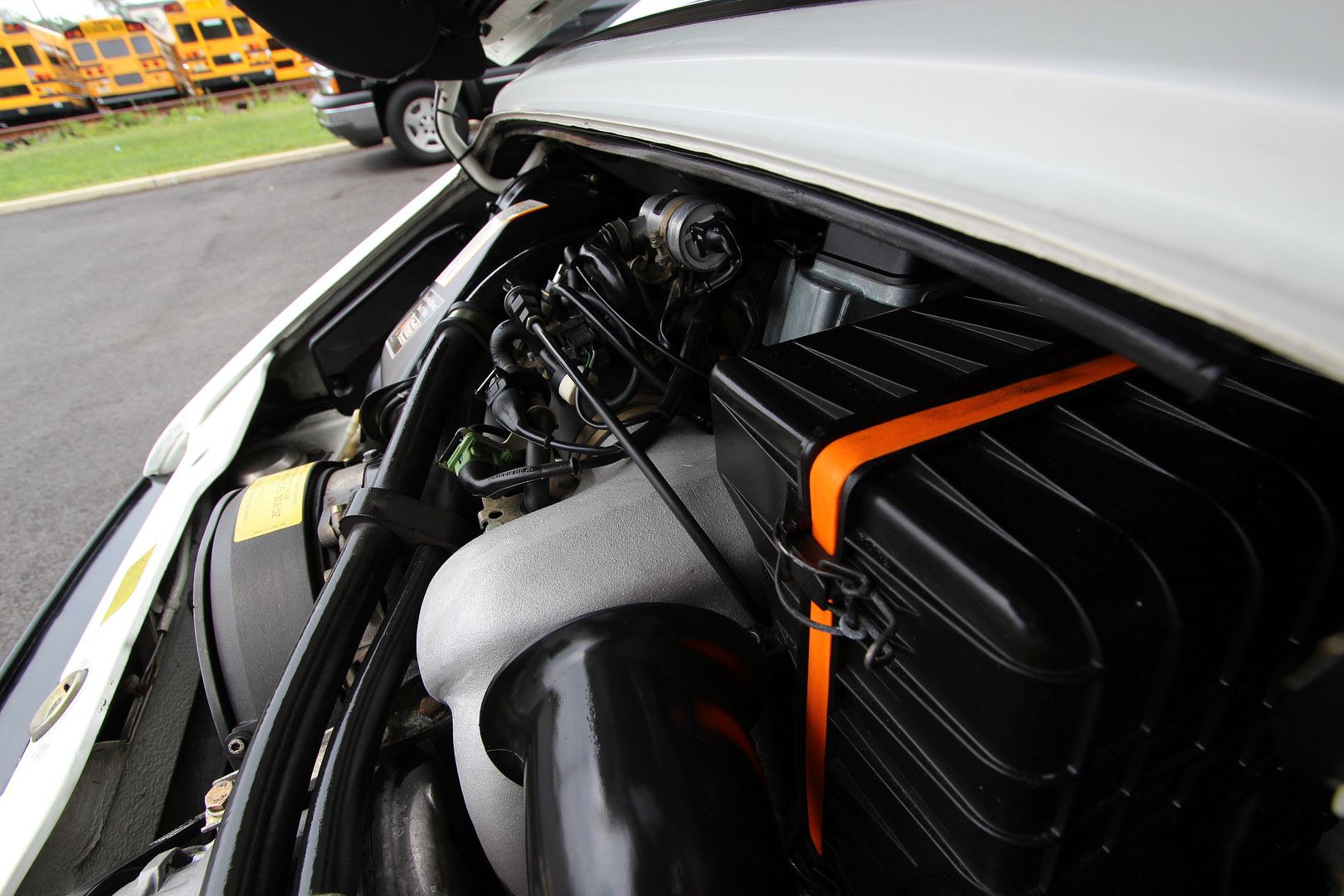 Prep of the car on the video Auto Finesse Iron Out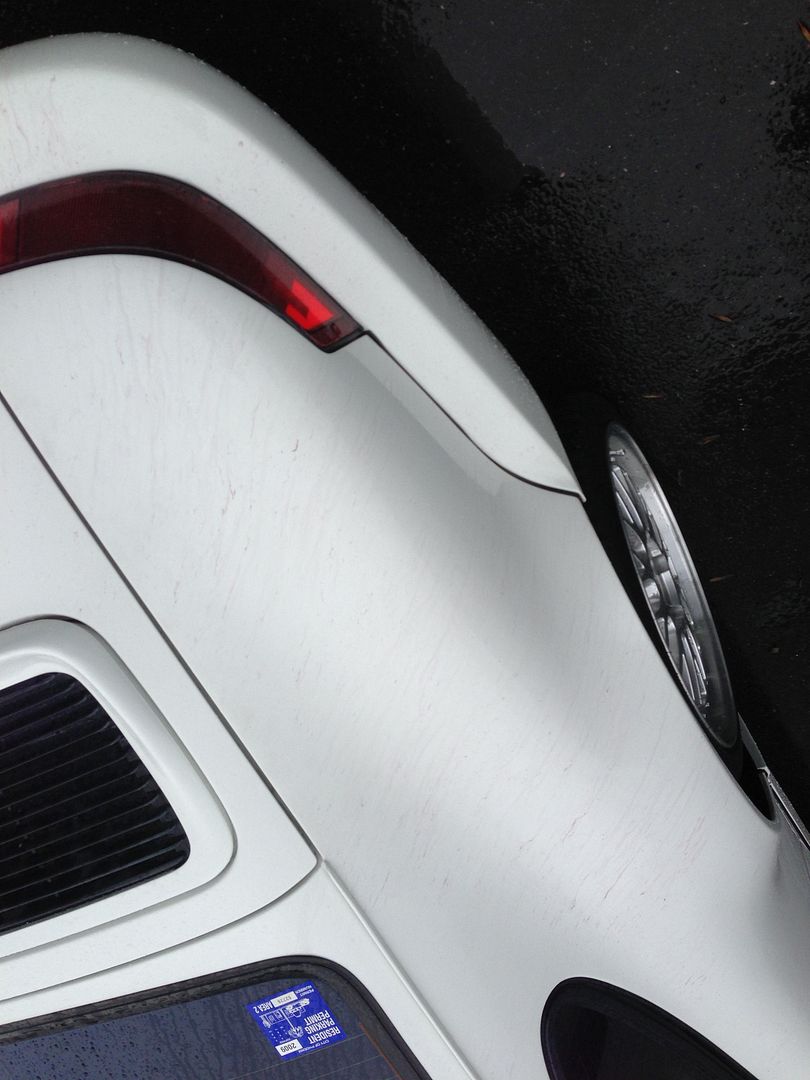 Rear deck lid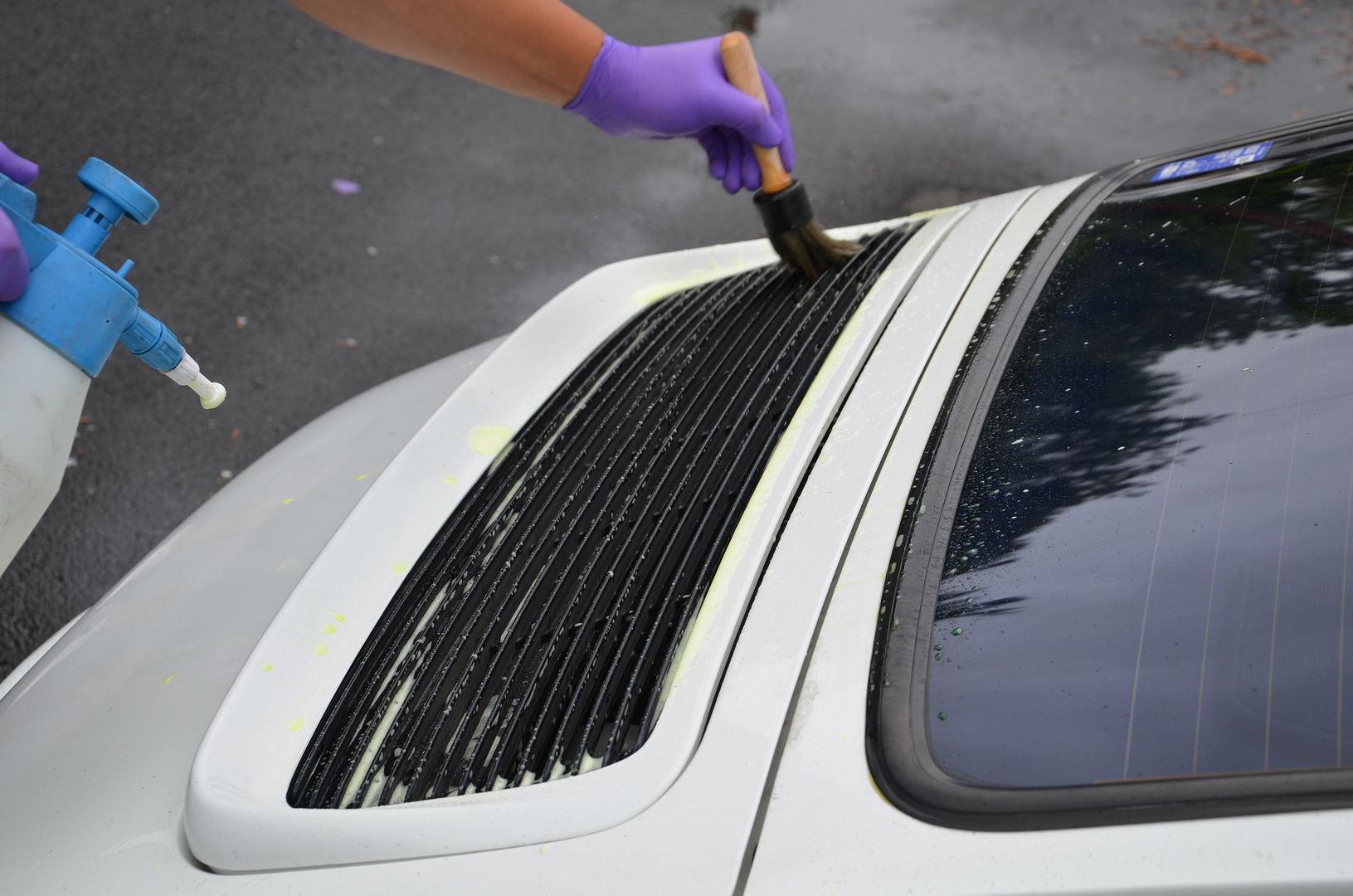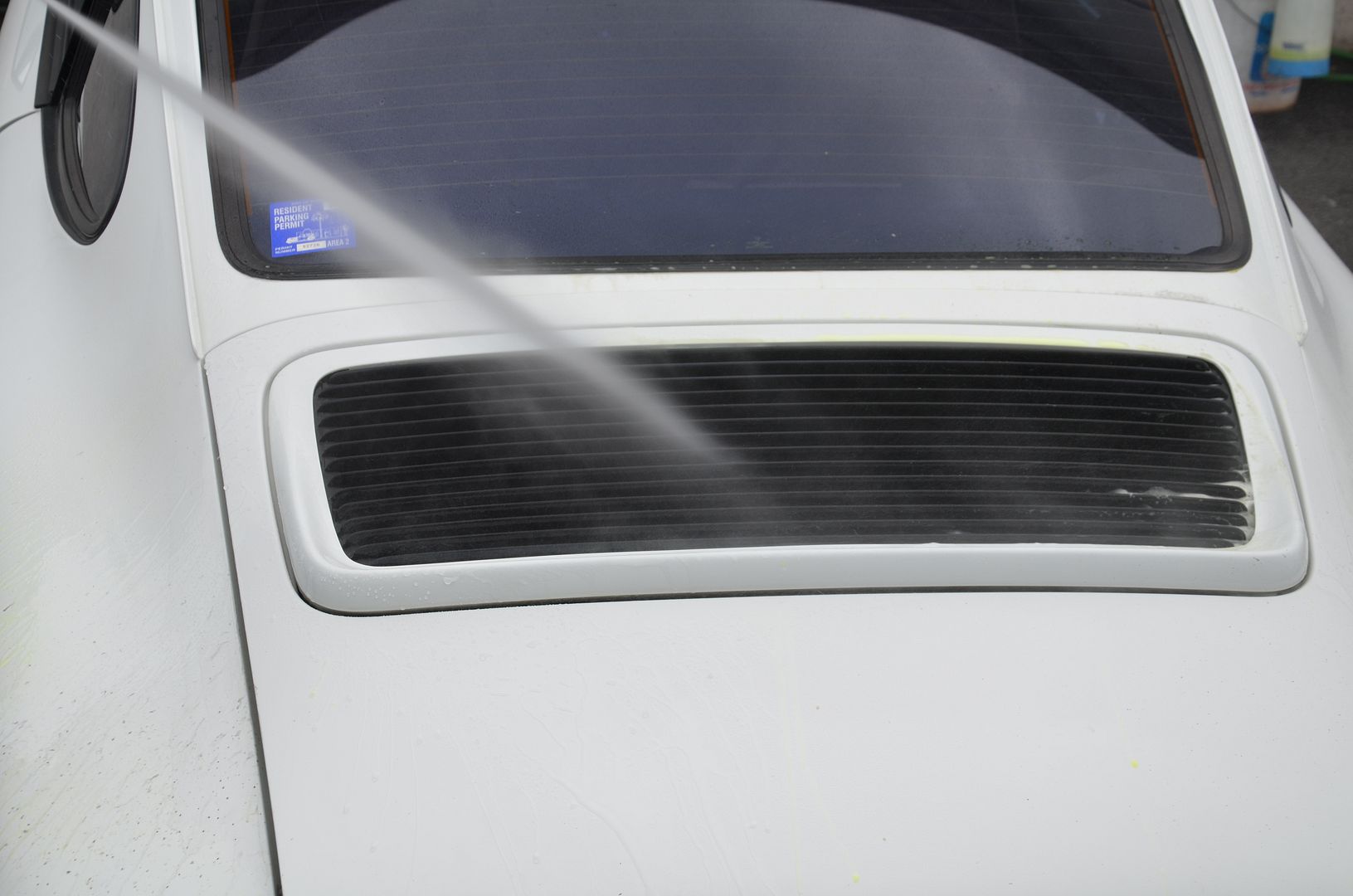 Rear deck lid cleaned up and dressed with Adam's In and Out Spray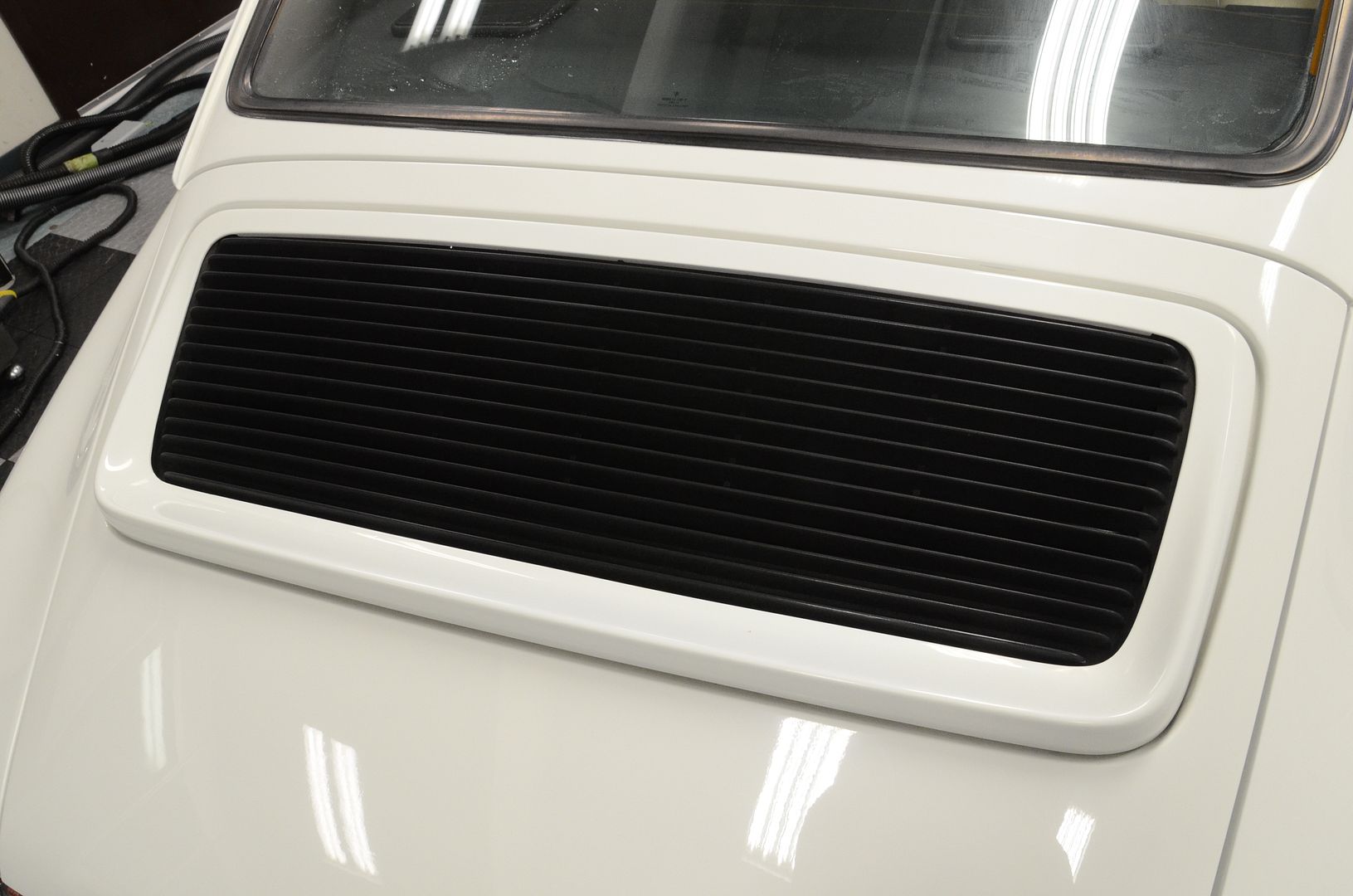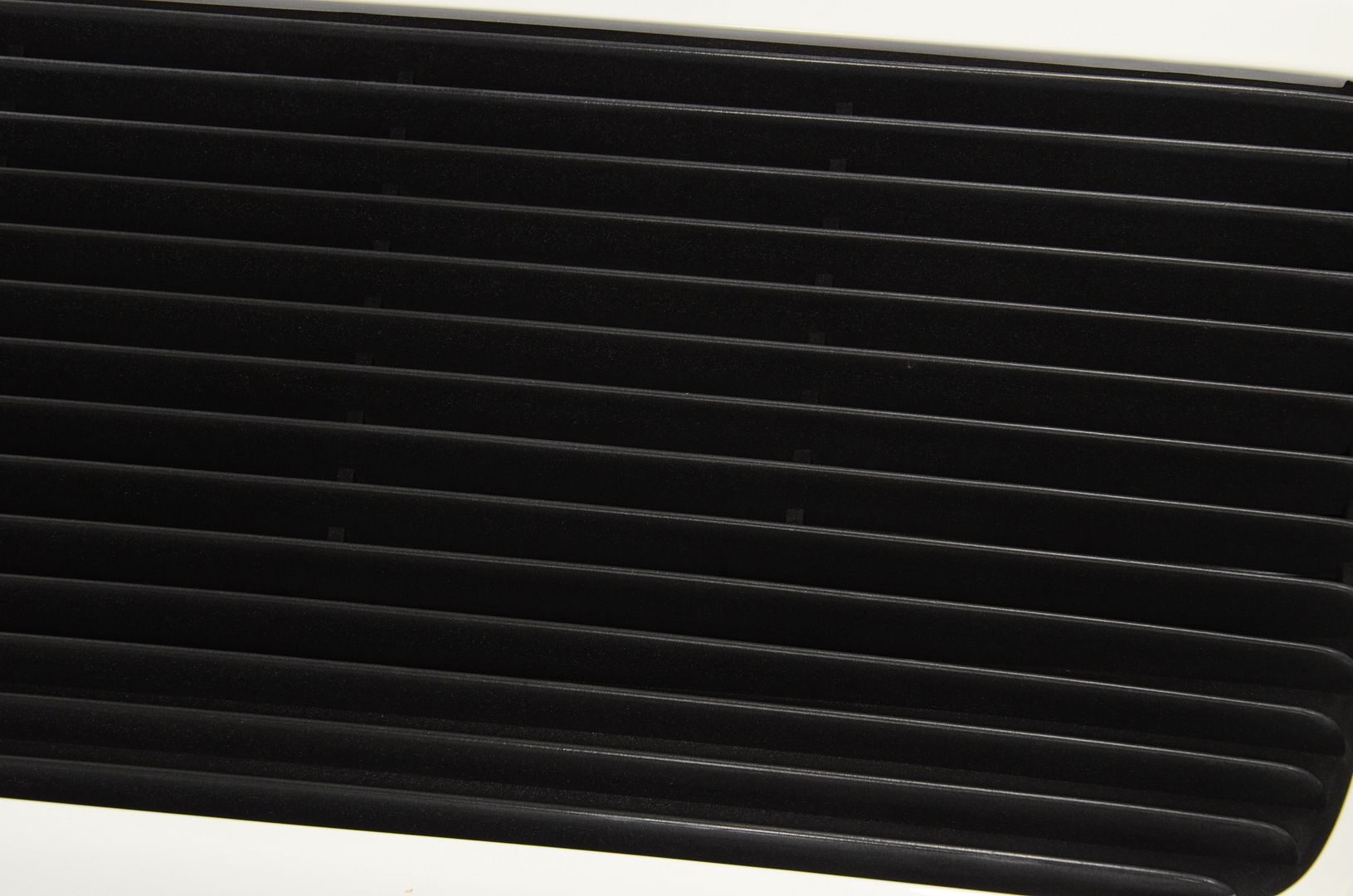 Rupes BigFoot in action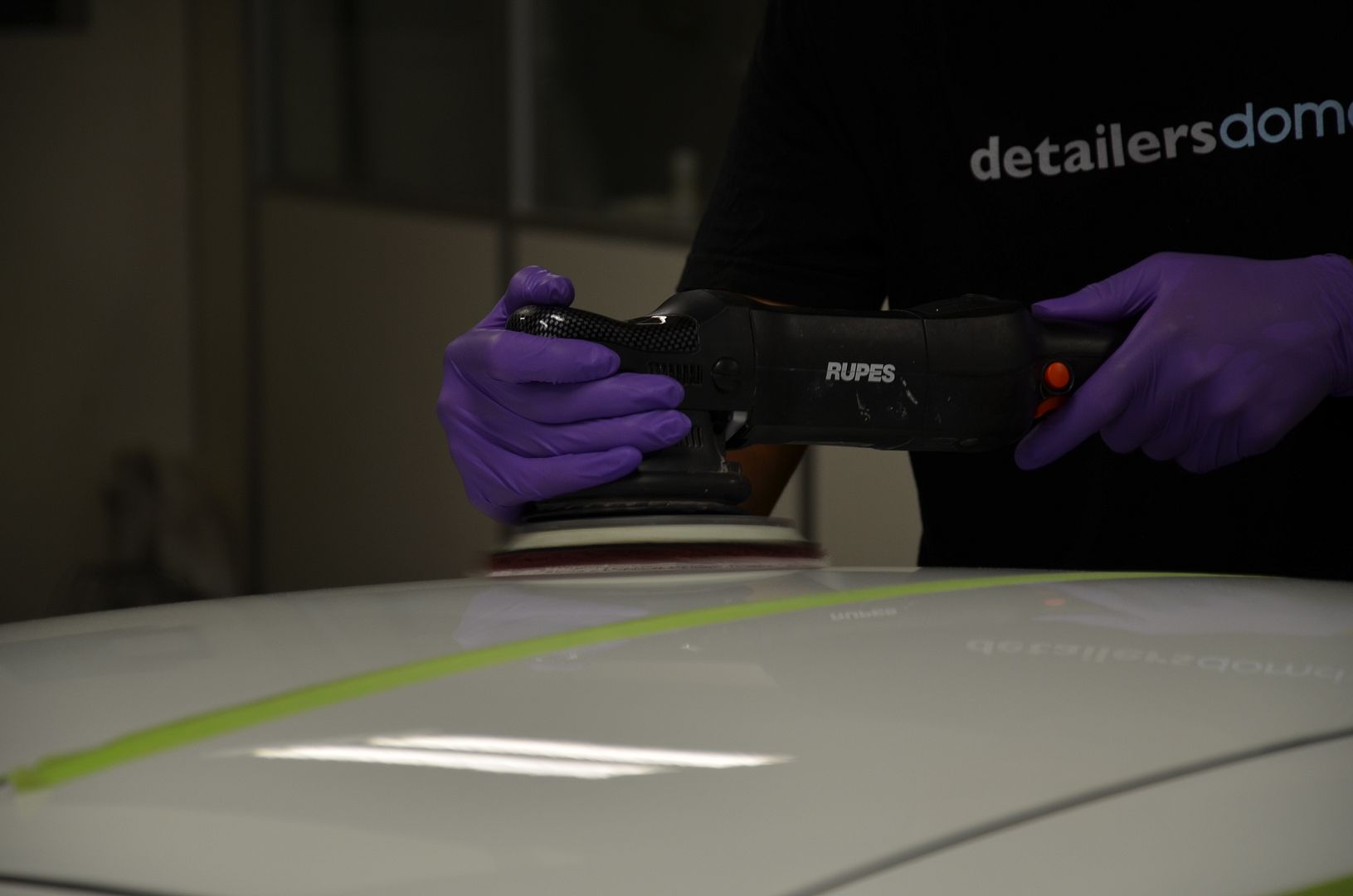 Masking the trim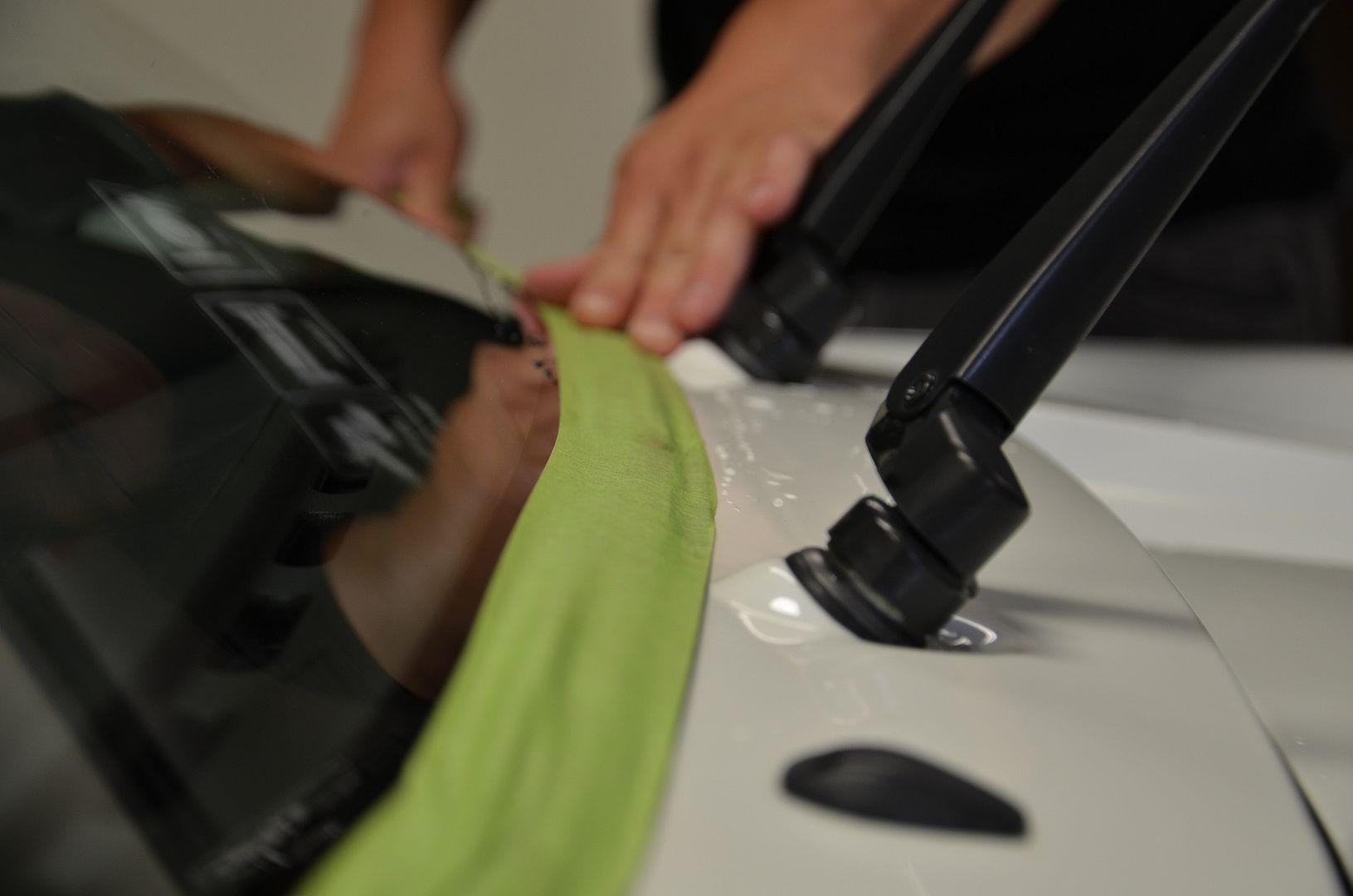 Dulled out paint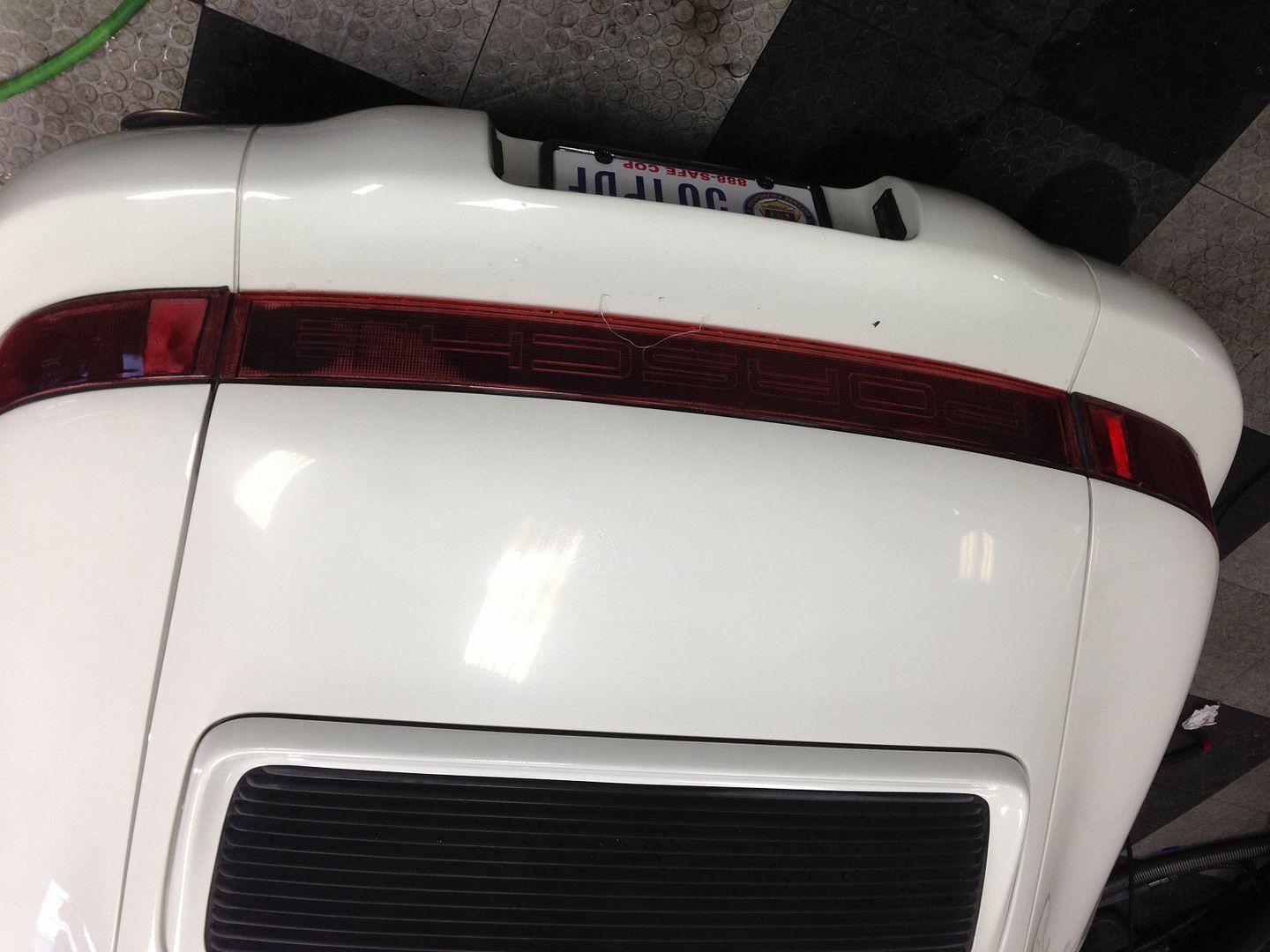 50/50 shot of the rear deck (cleaned up the ghosting from the Carrera badge)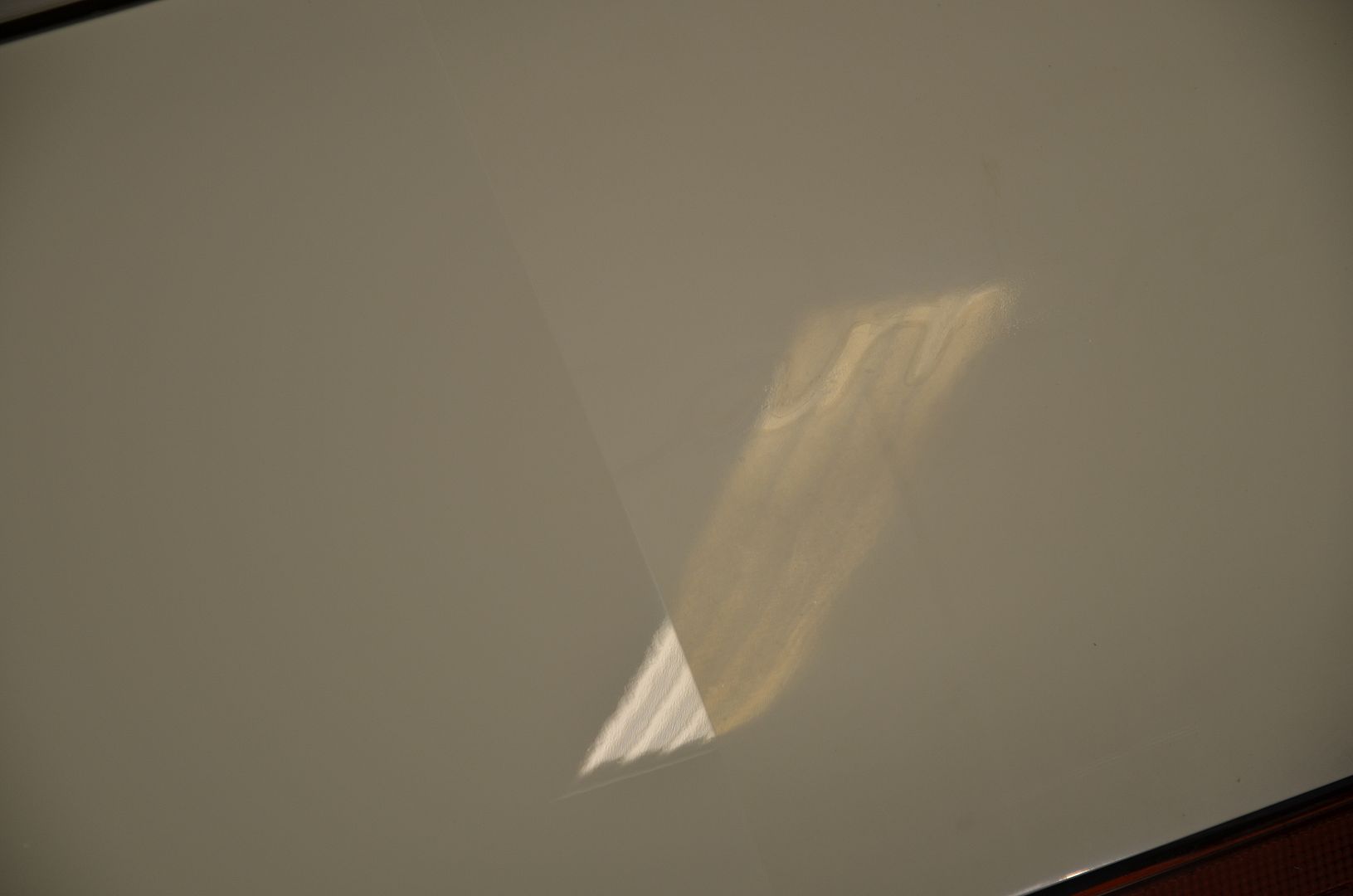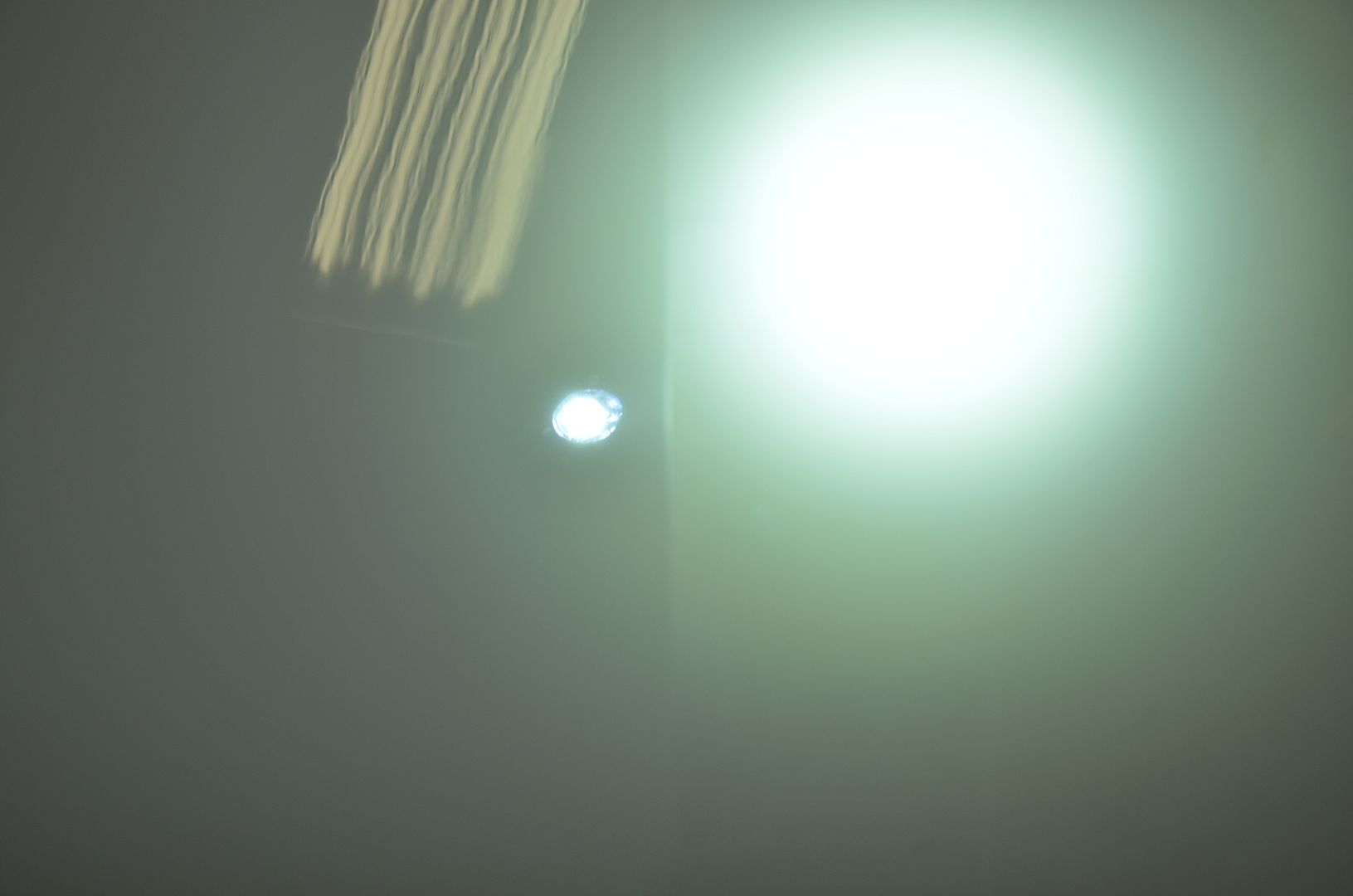 50/50 shots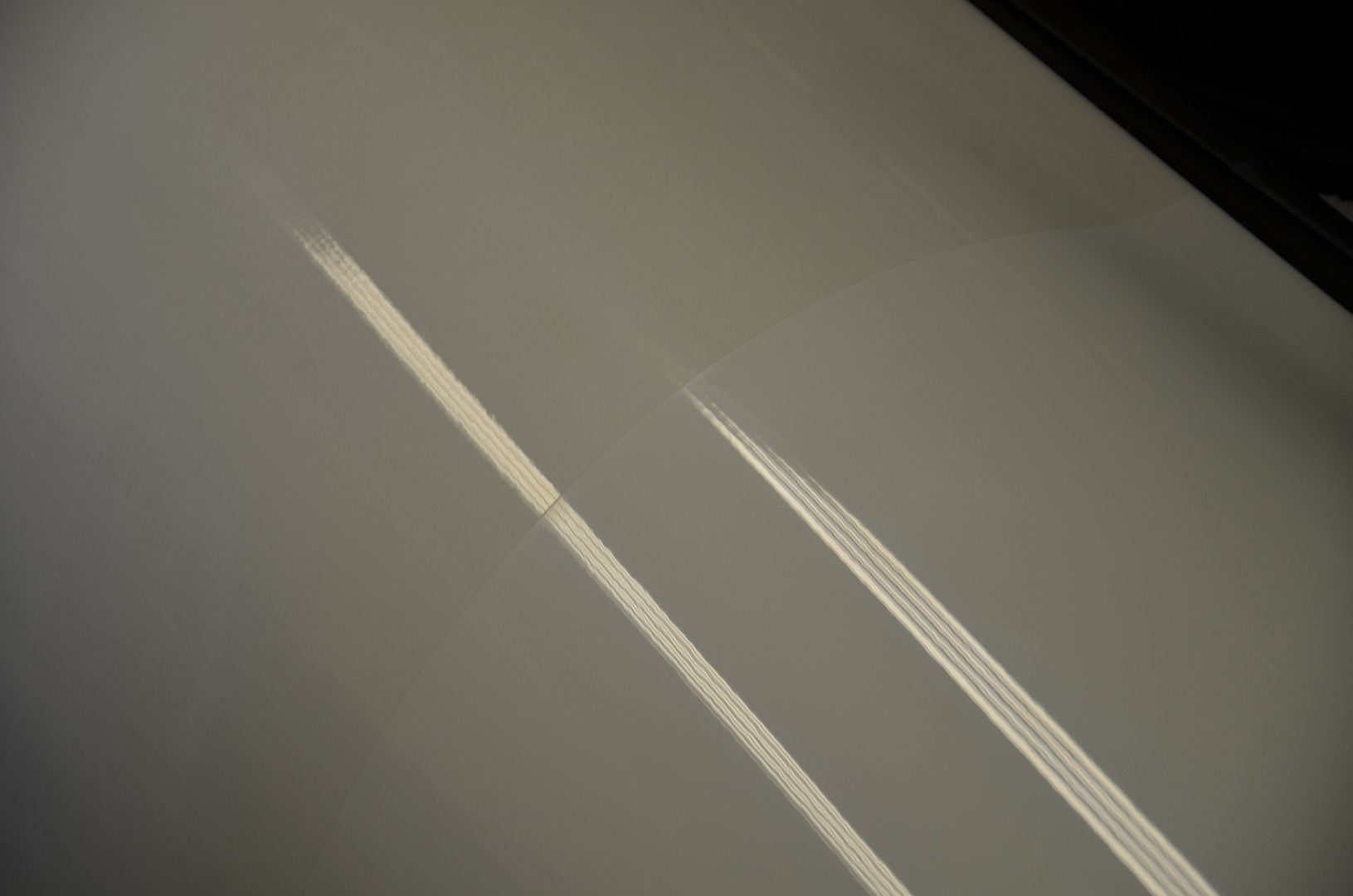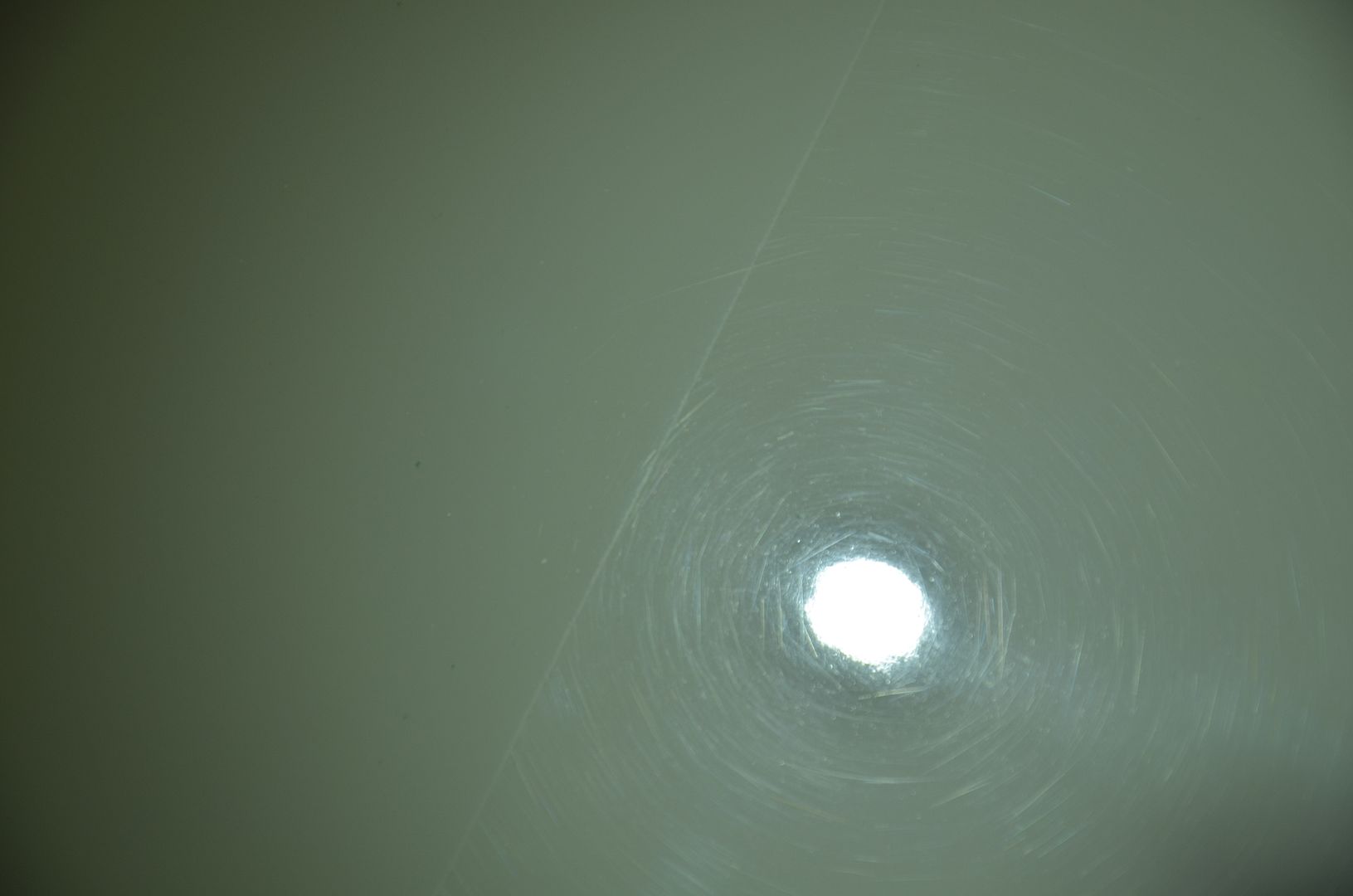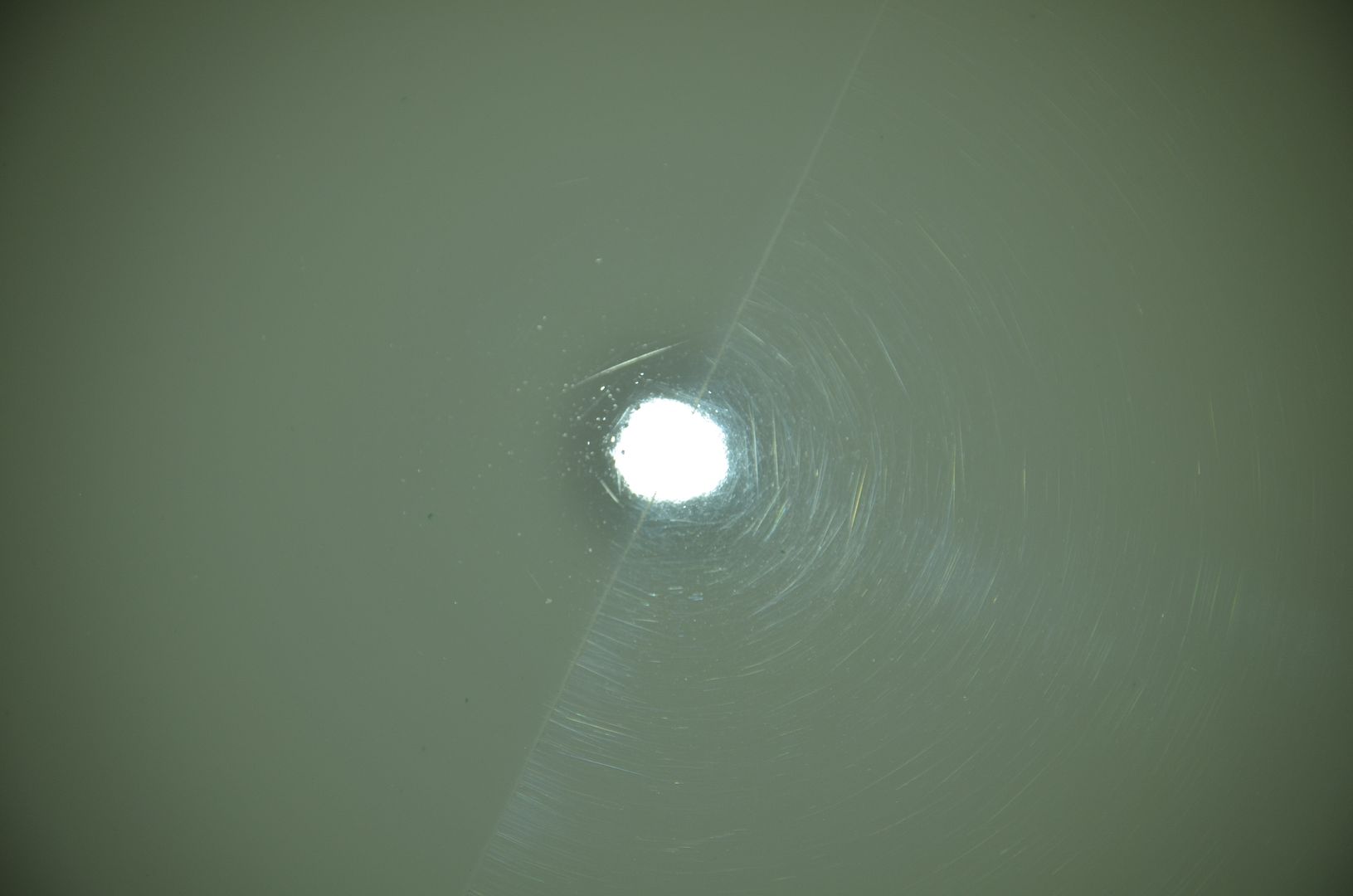 Rear taillight needed some love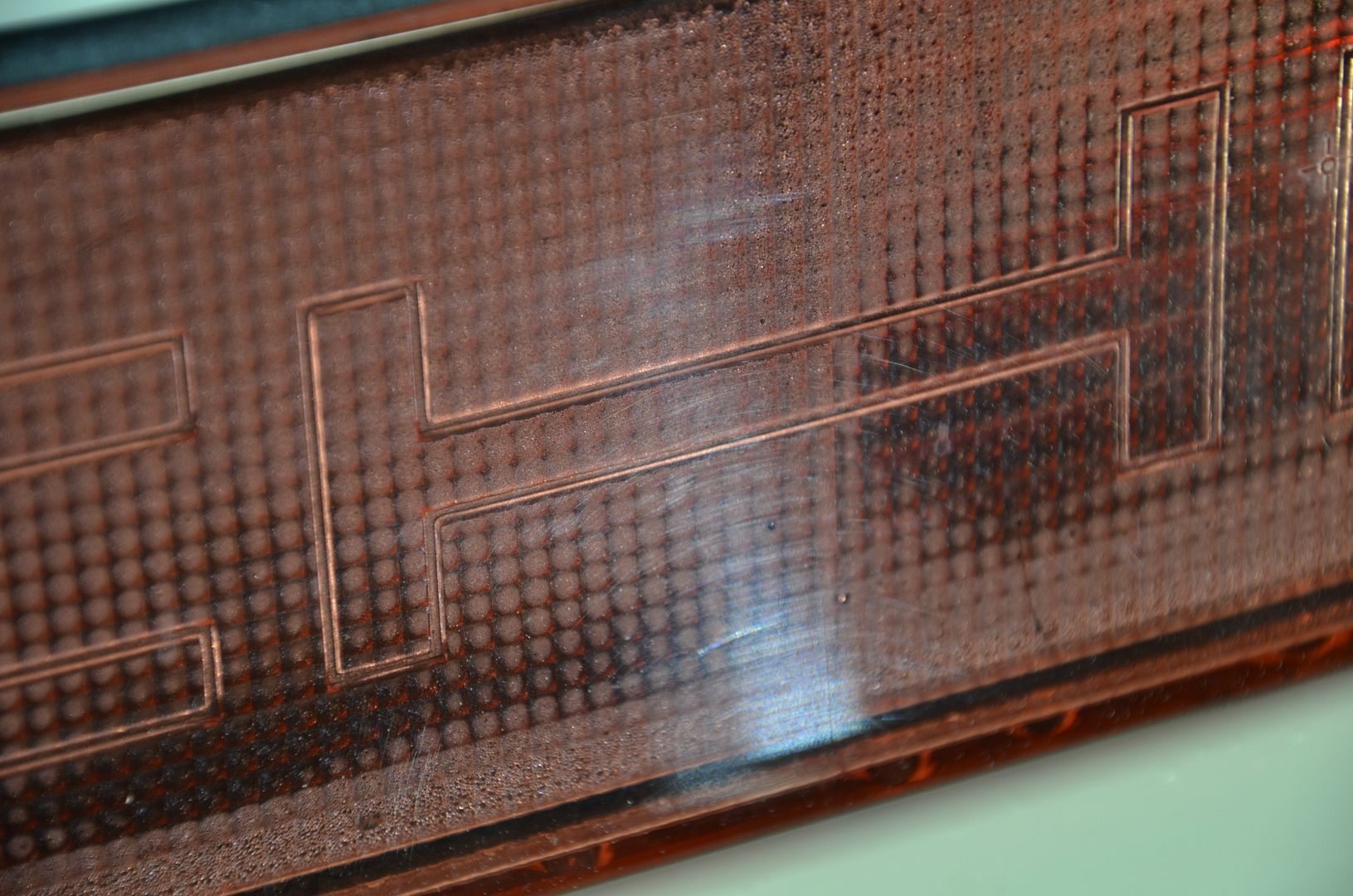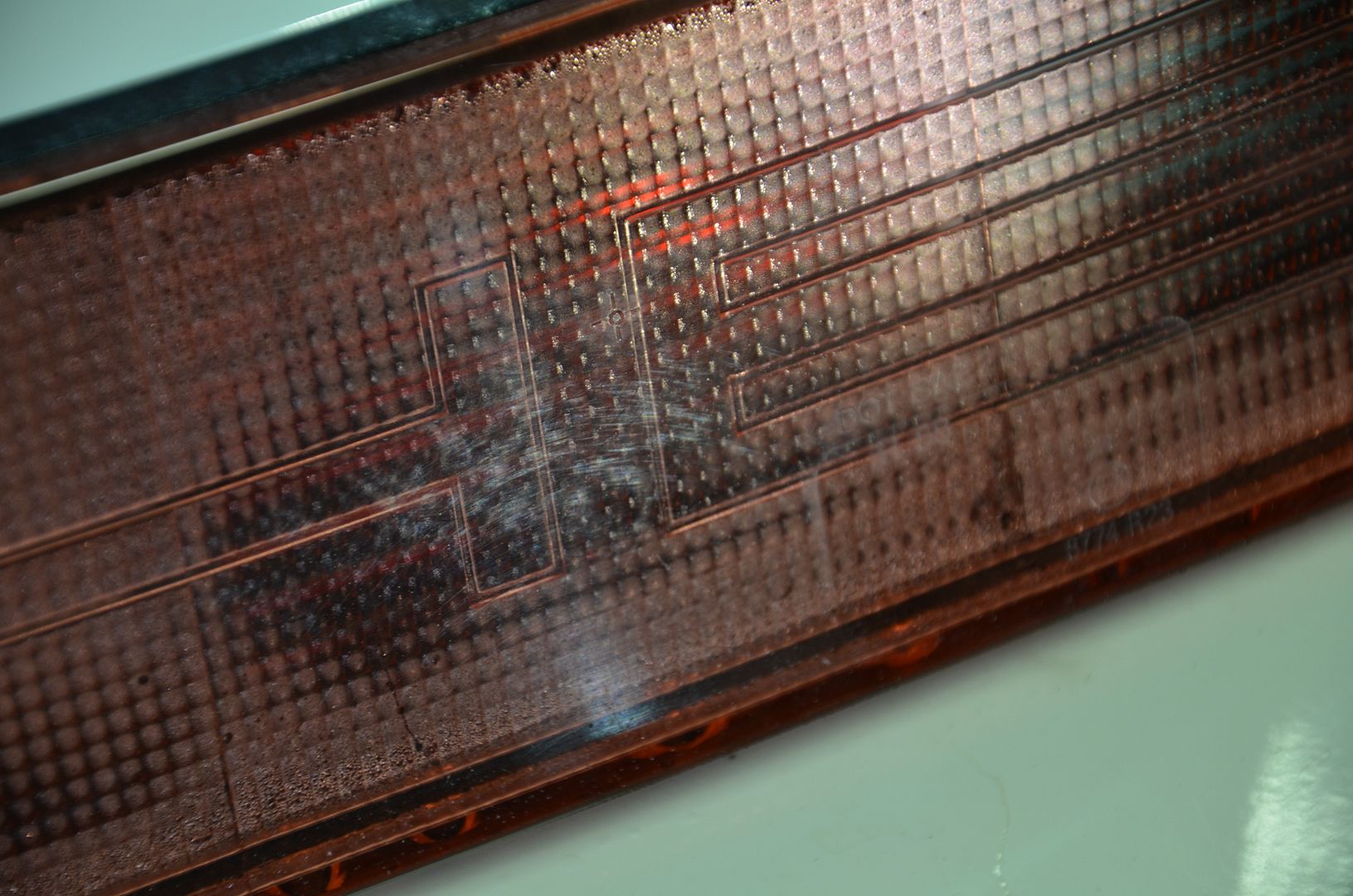 50/50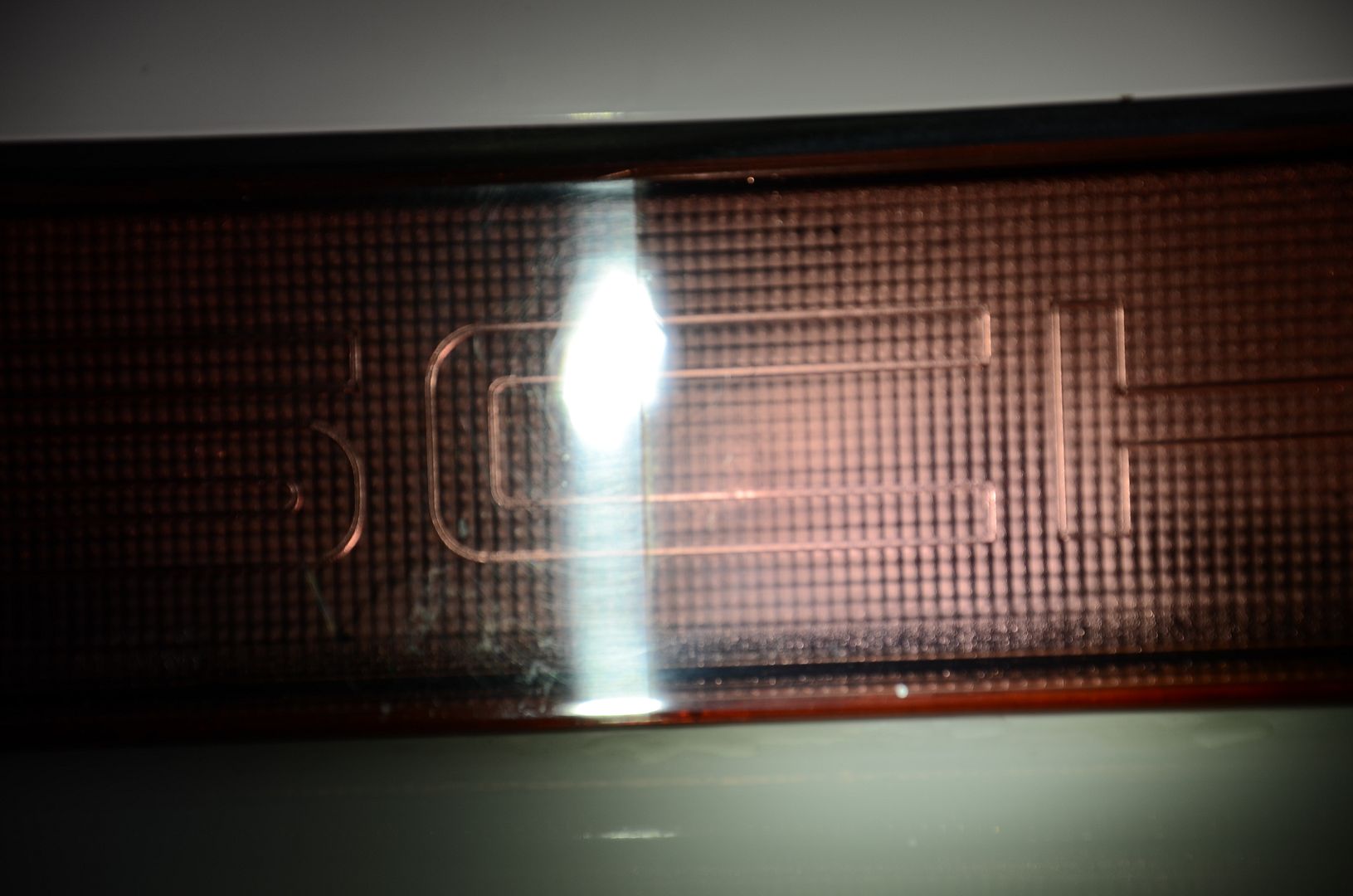 After rear taillights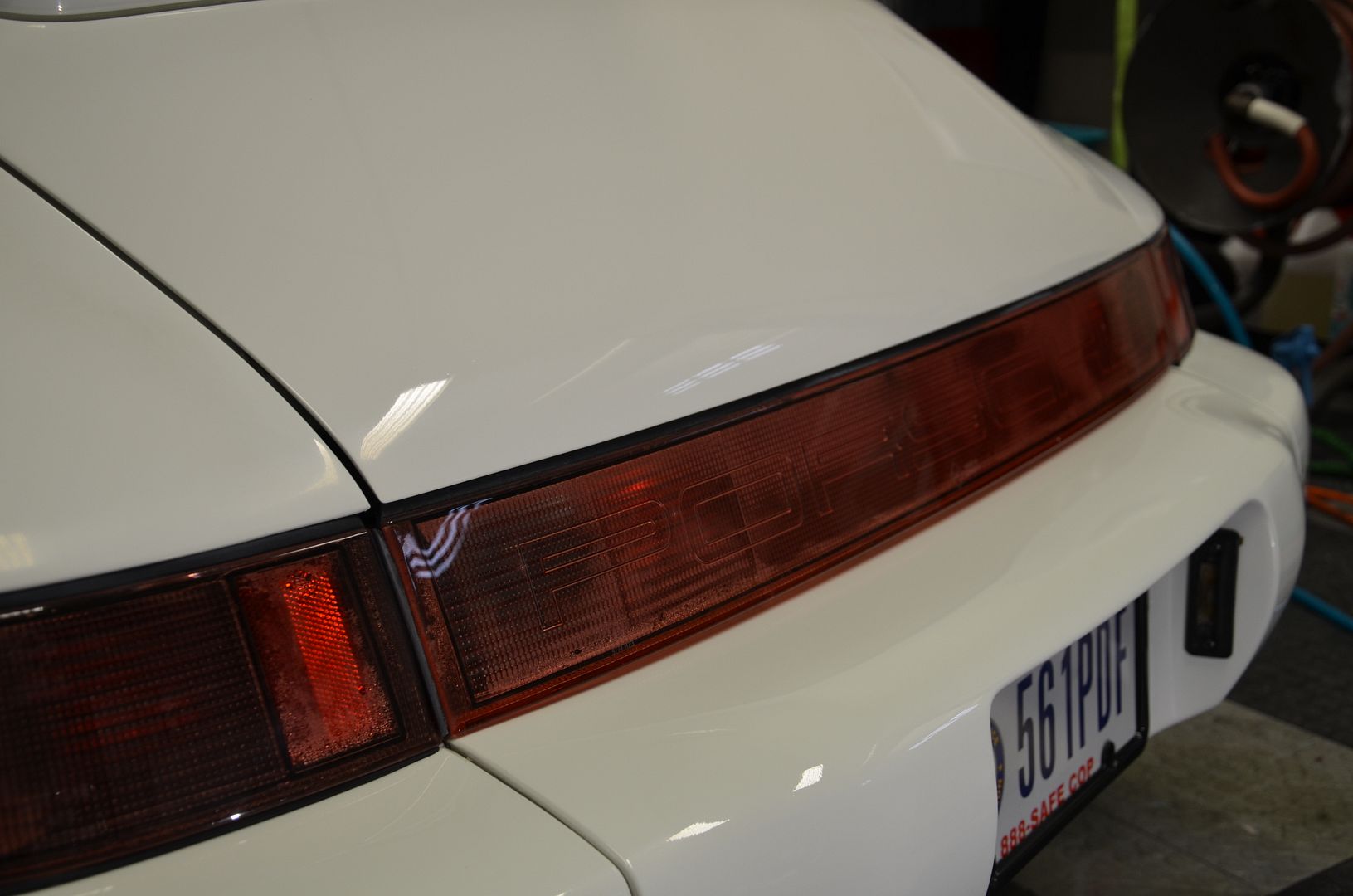 Rear view mirrors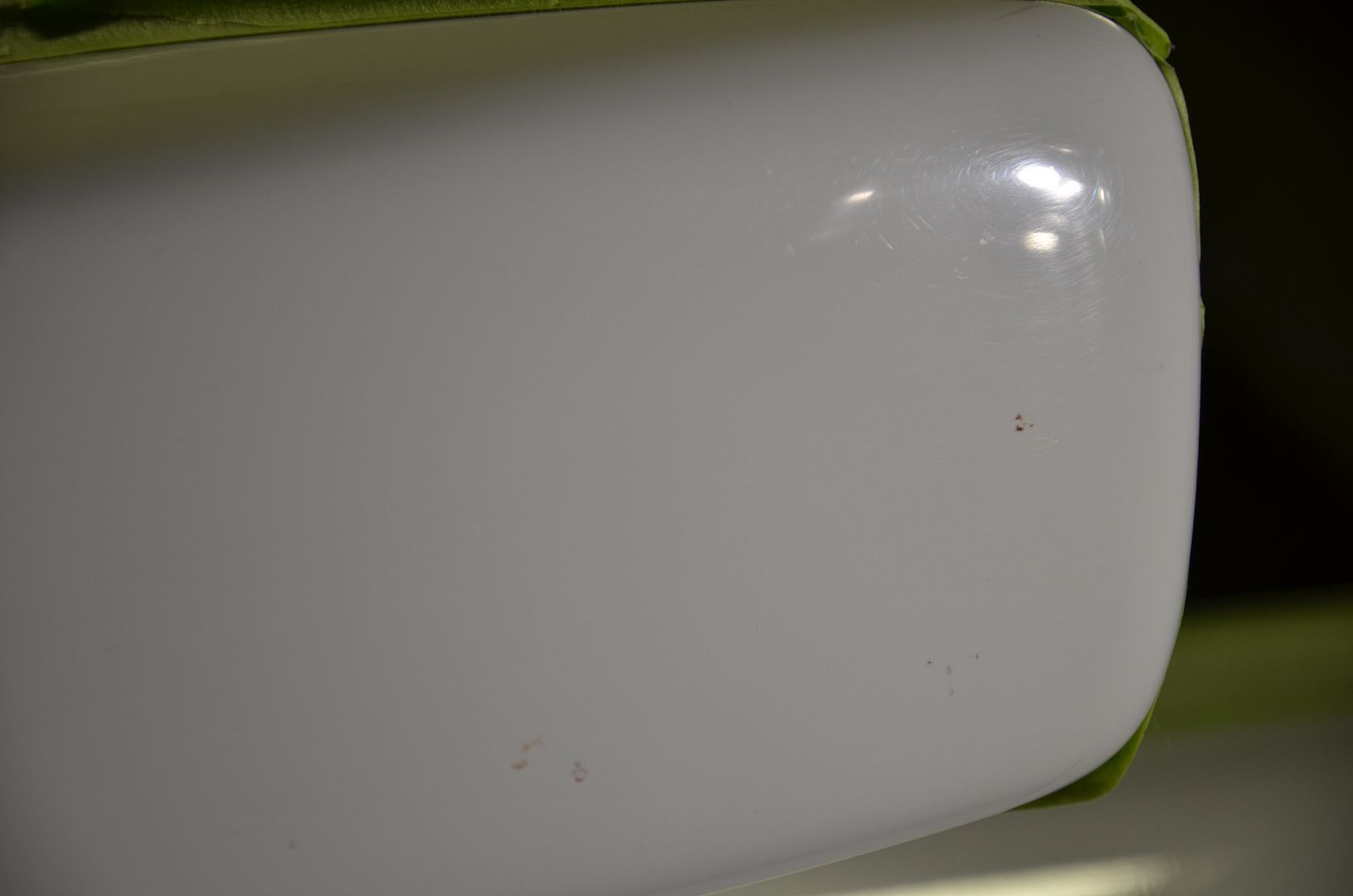 50/50
Before shot of rear fender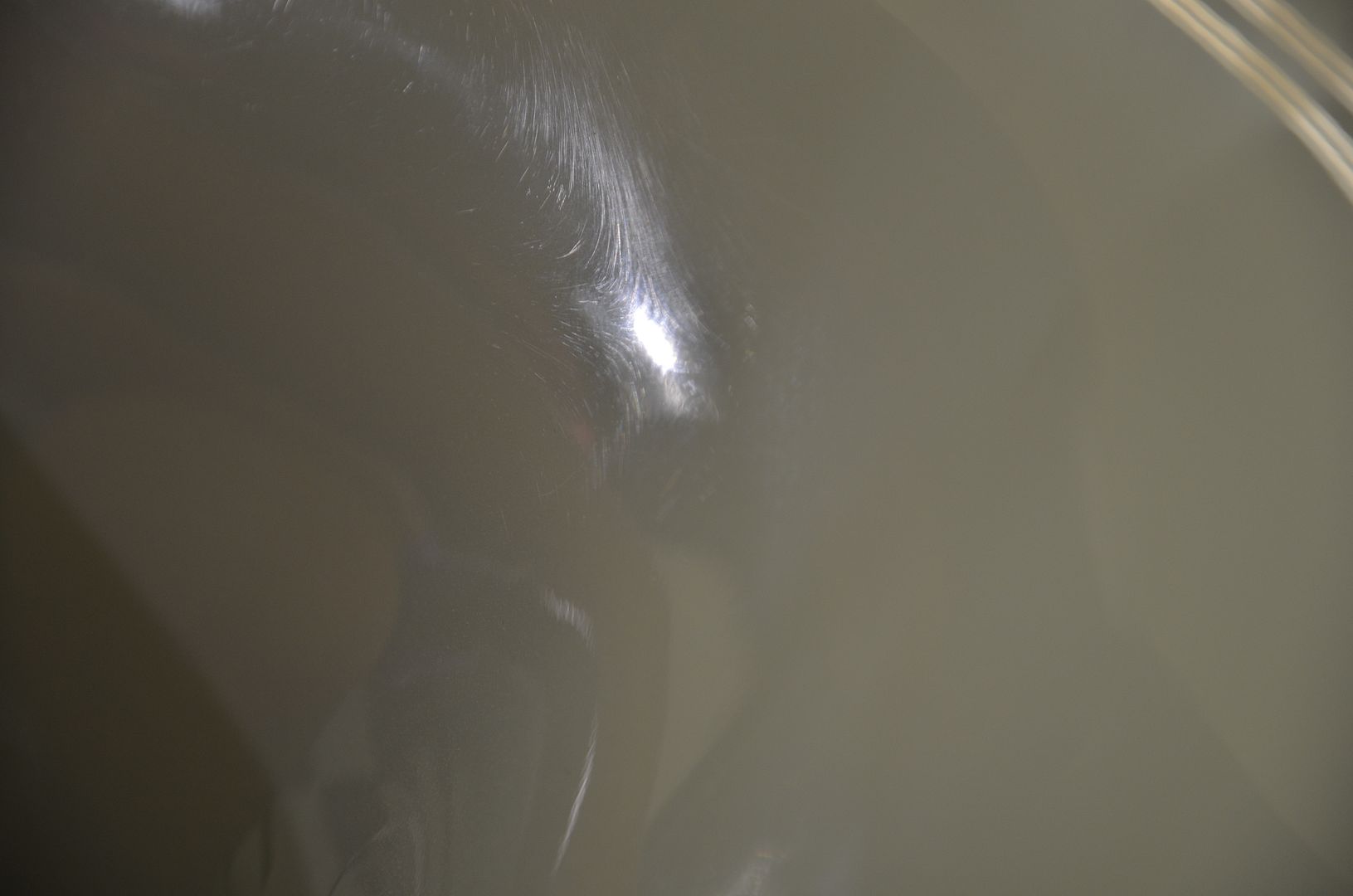 After shot of rear fender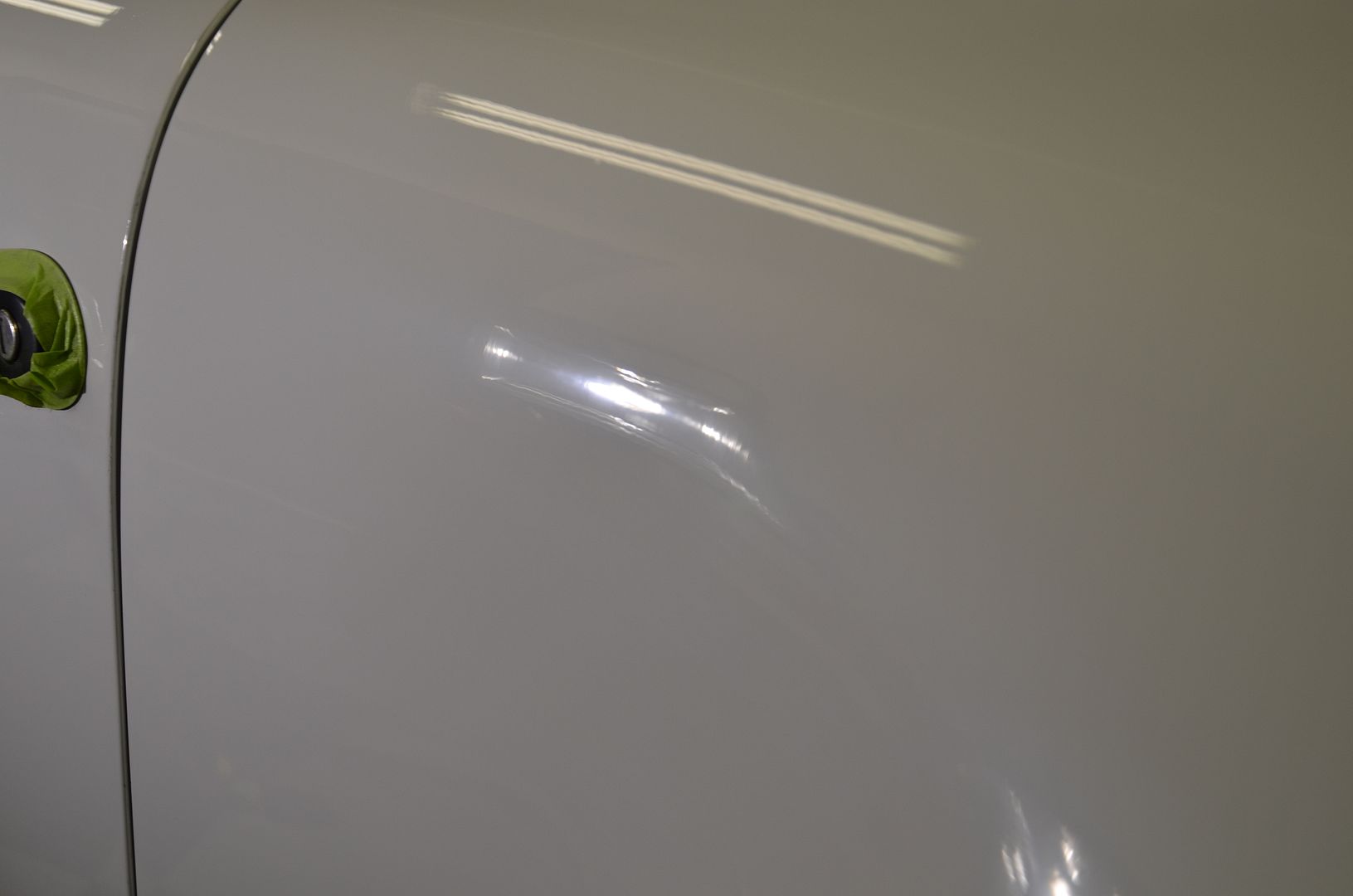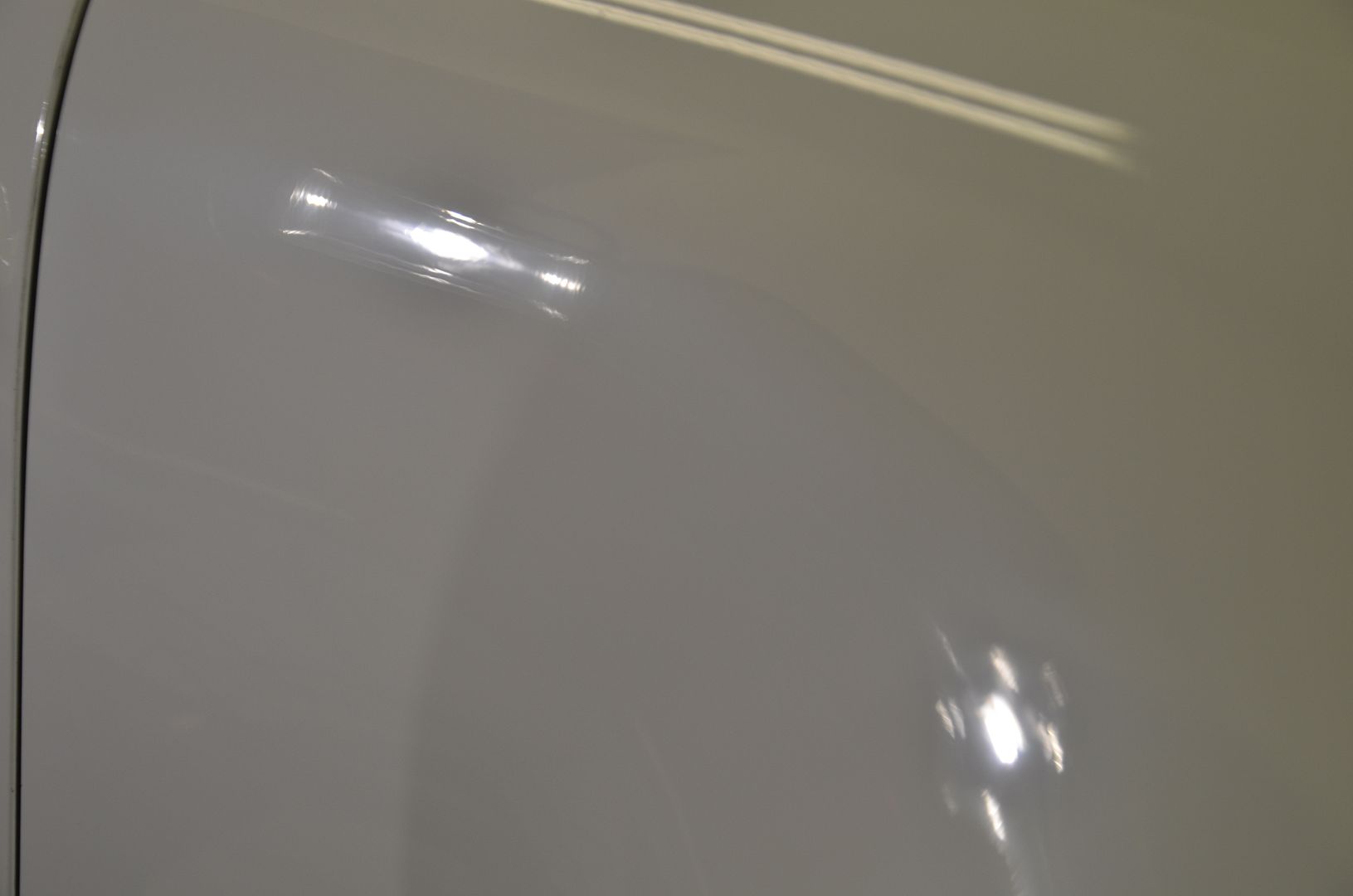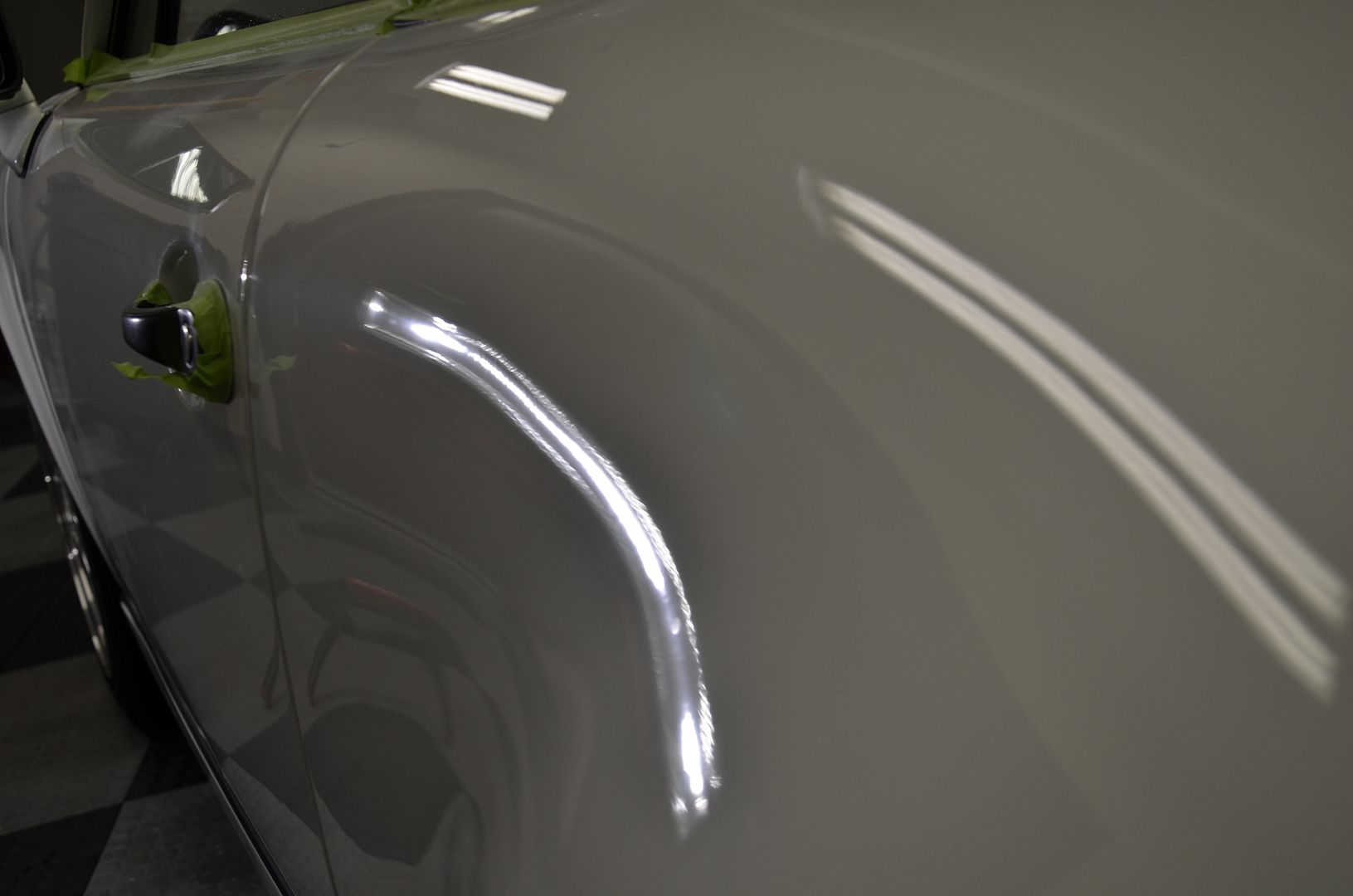 After correction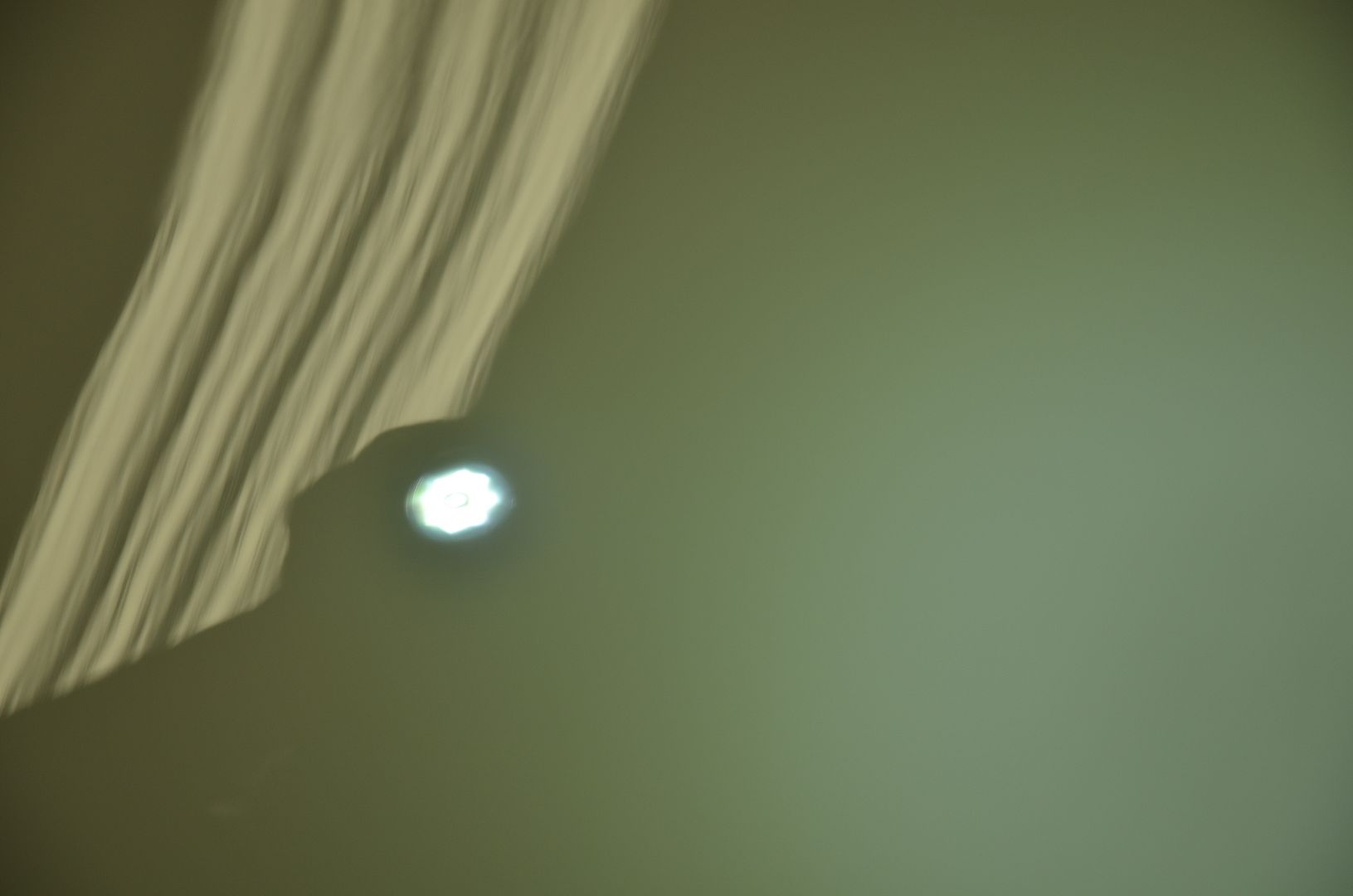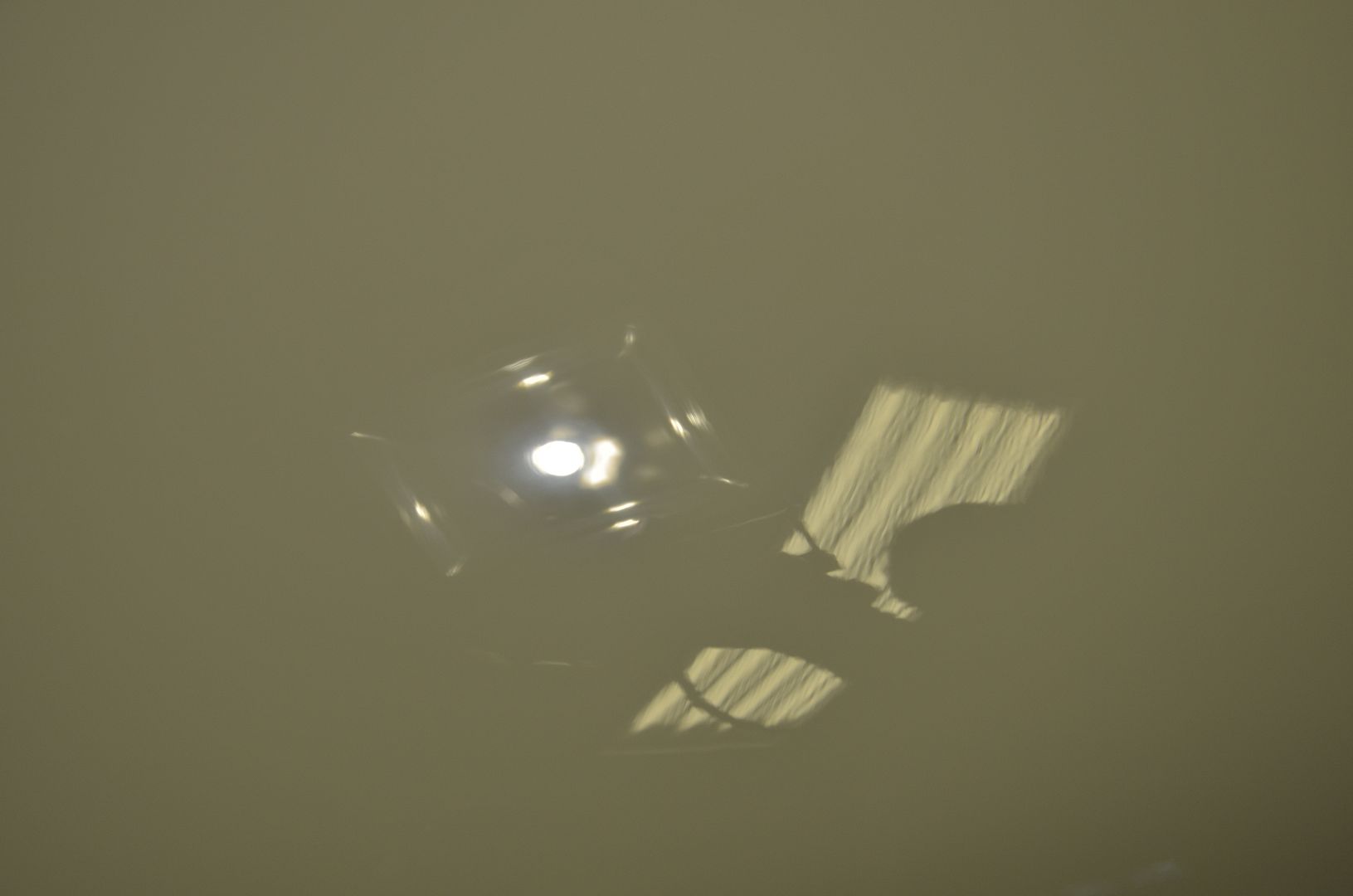 Finish touches Before shot of the trim around the mirror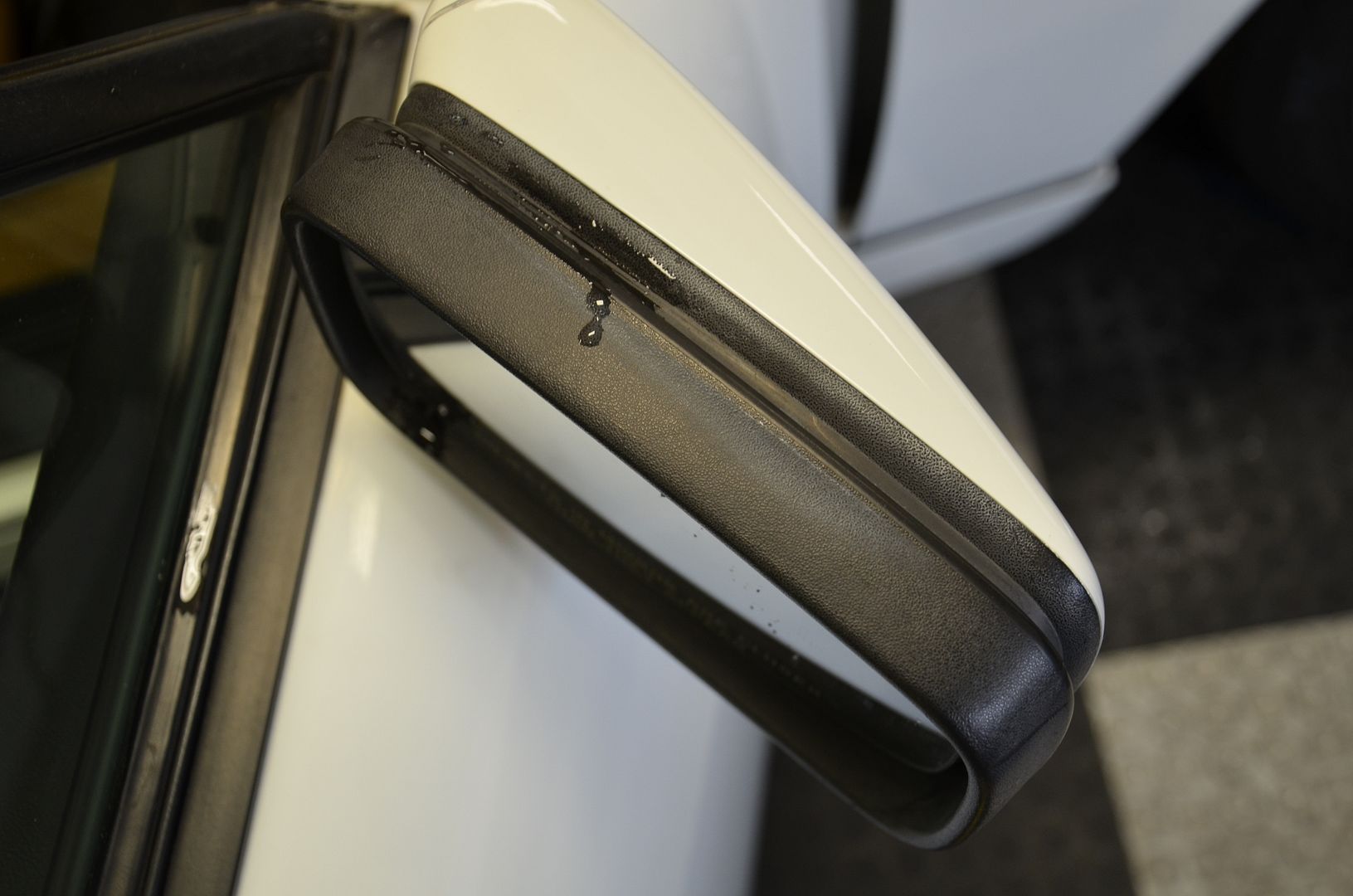 1Z einszett Plastic Deep Cleaner used to clean up the plastic. Adam's Super VRT brings back some left into the trim.
Stoner's Tarminator used to clean up the tires prior to apply Adam's Super VRT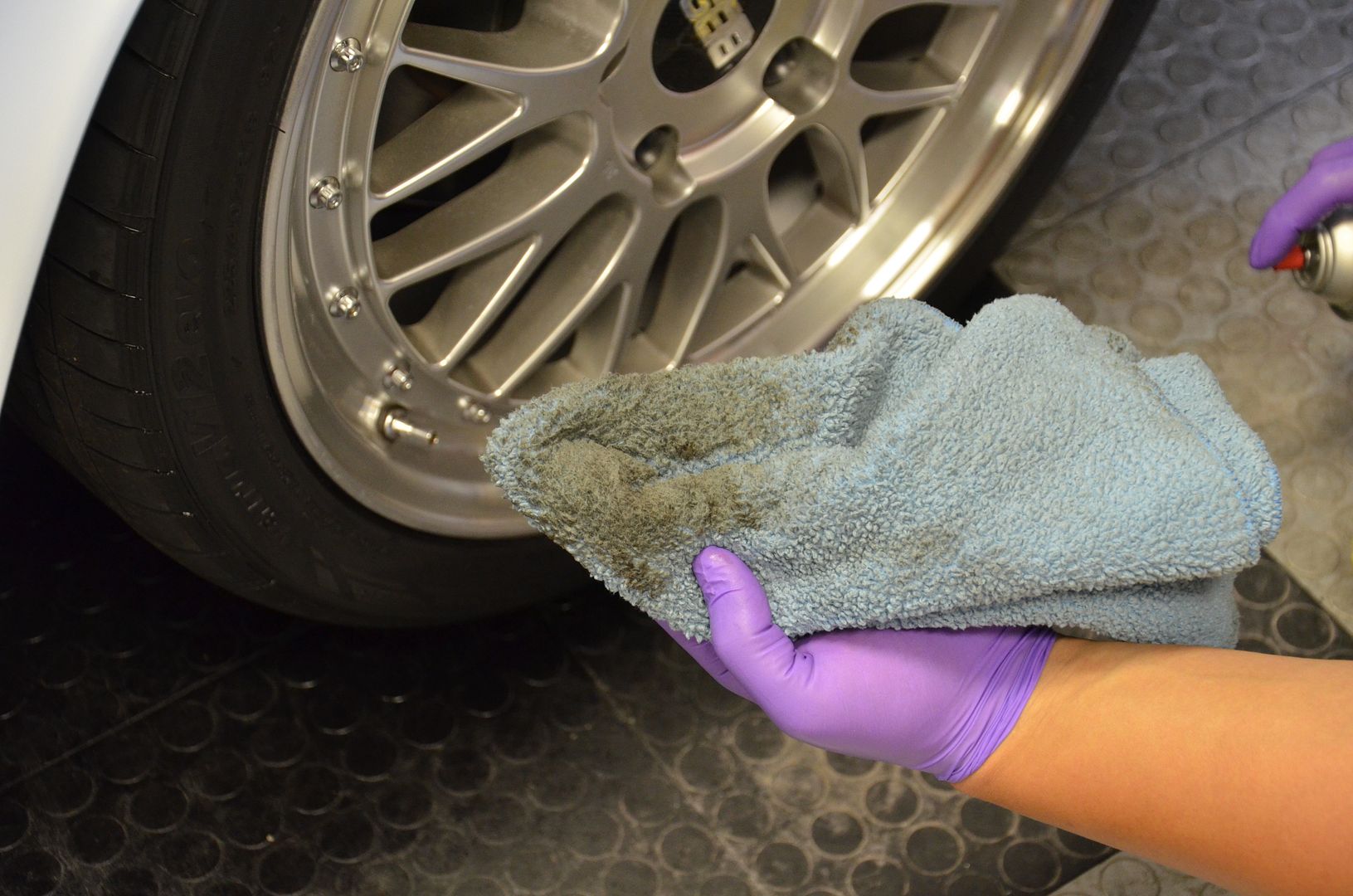 Tires cleaned up ready for Adam's Super VRT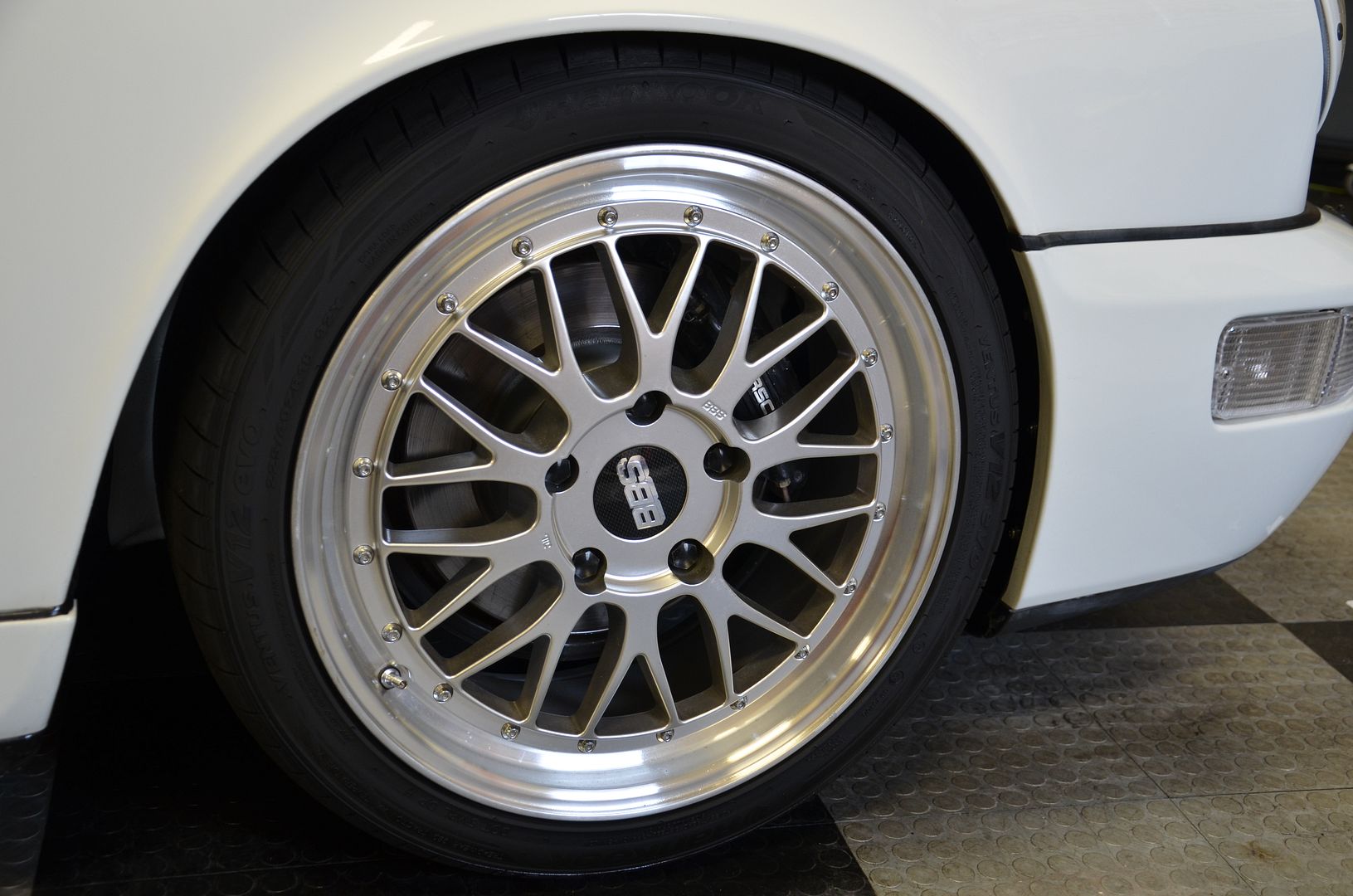 Adam's Super VRT applied for that matte finished look
Removing decals on exterior glass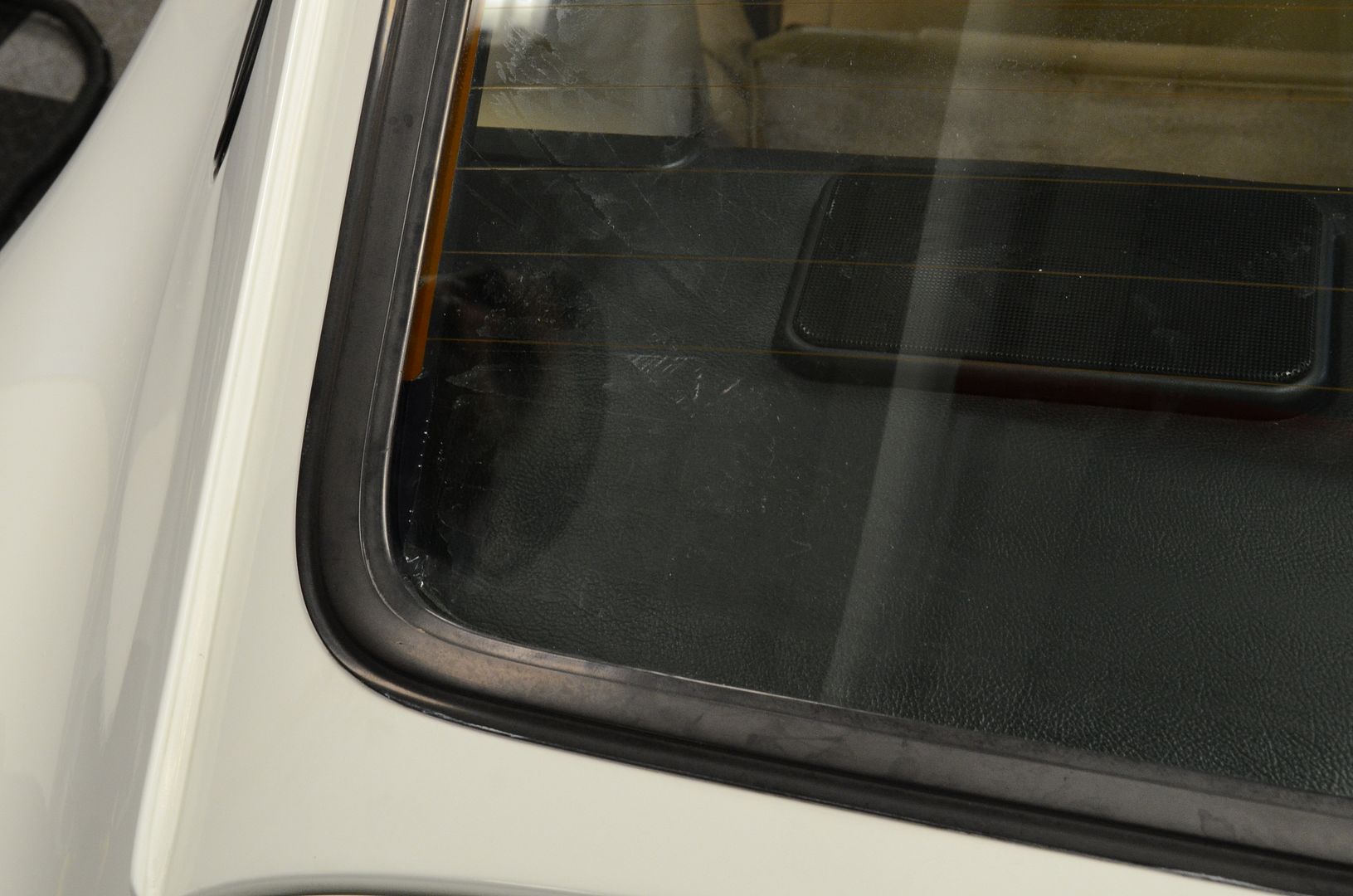 Trim cleaned up with 1Z einszett Plastic Deep Cleaner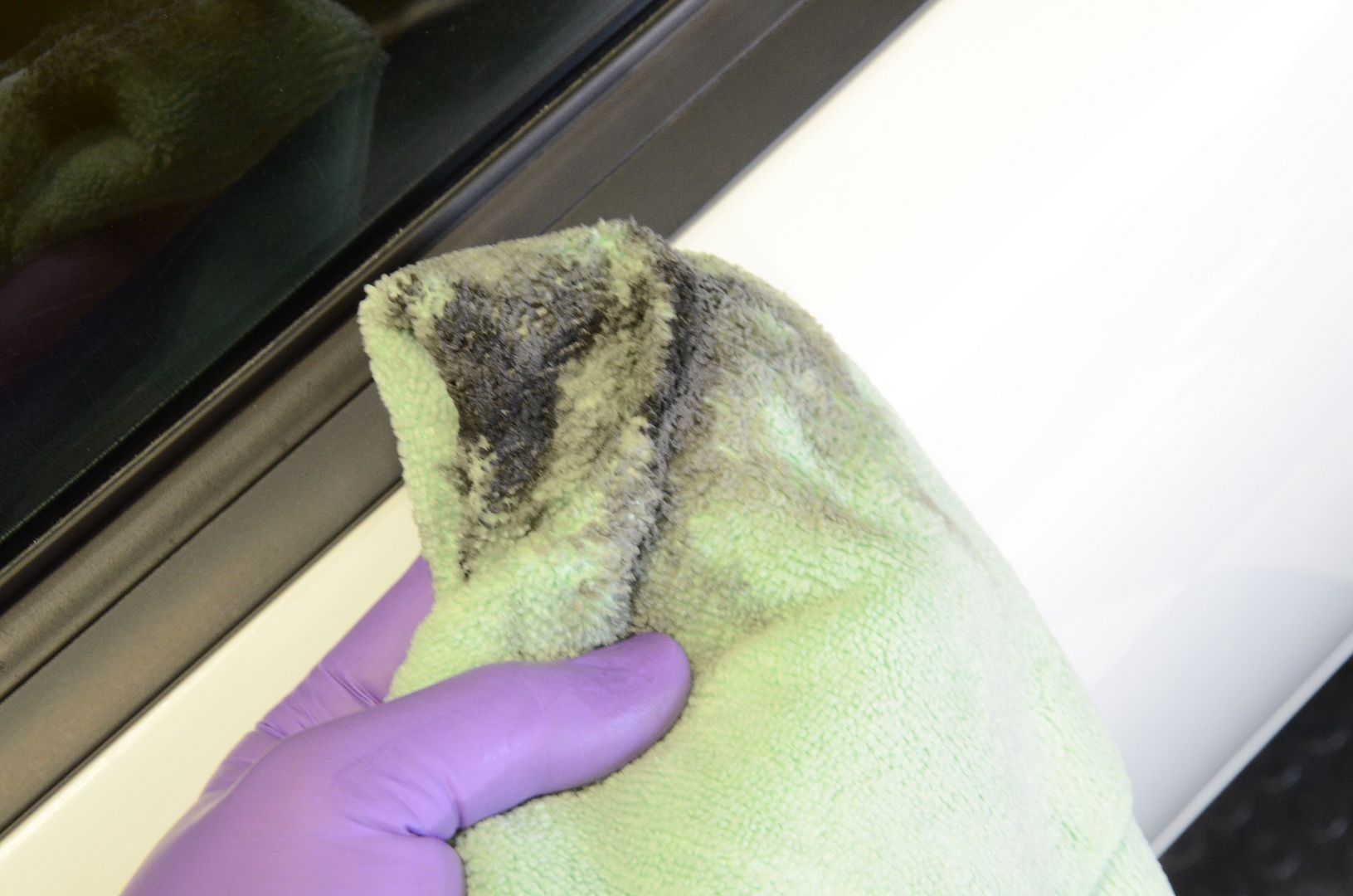 Afters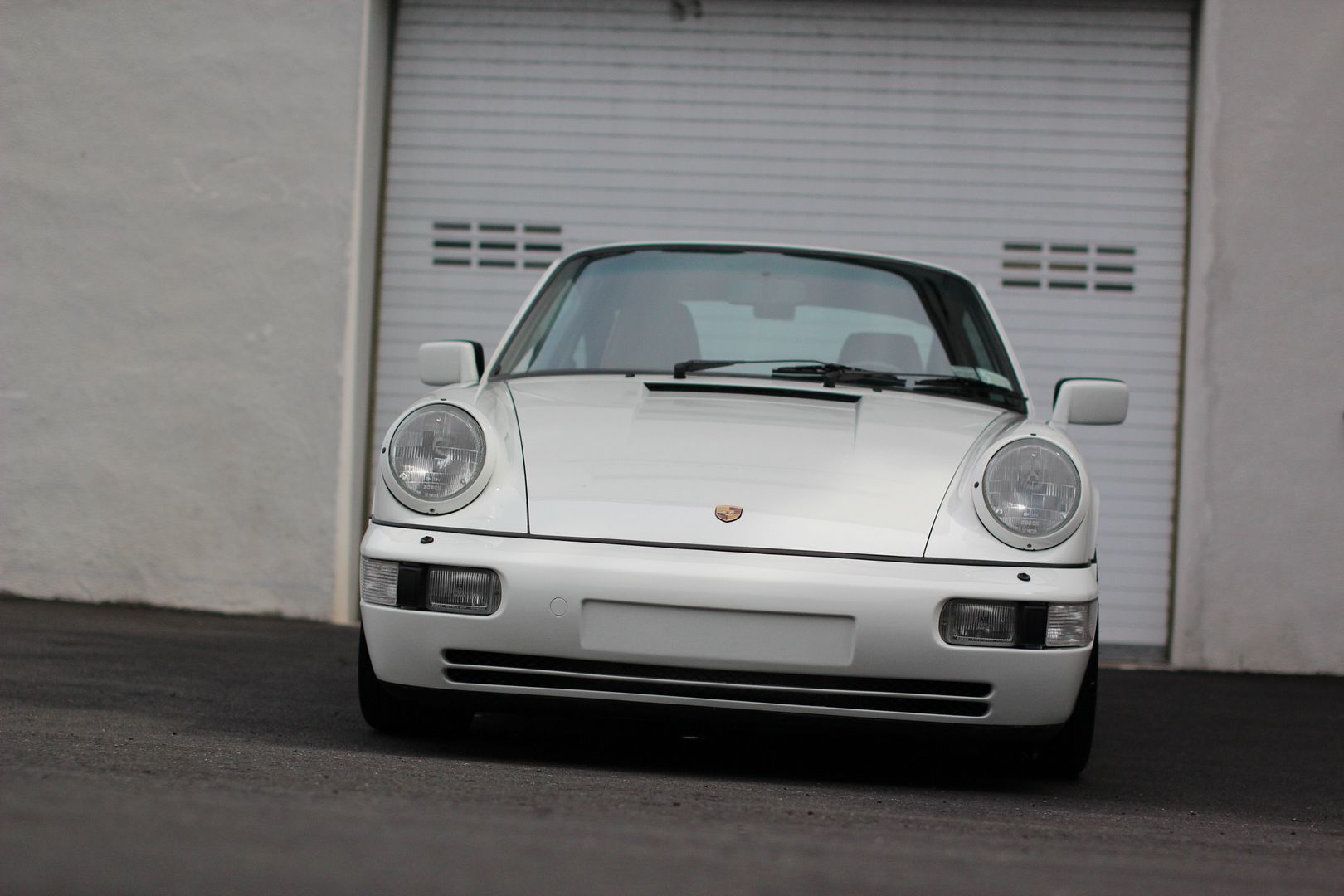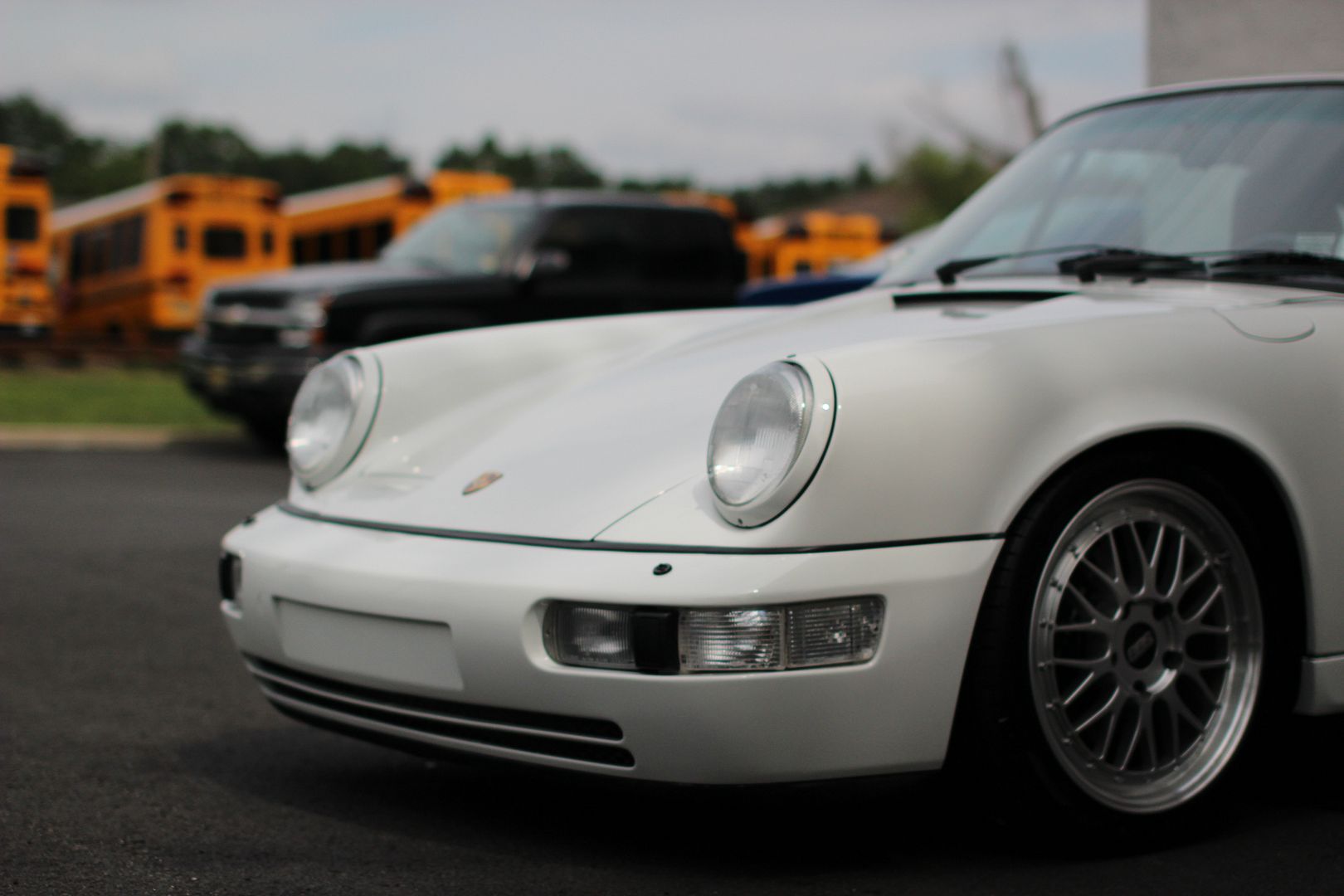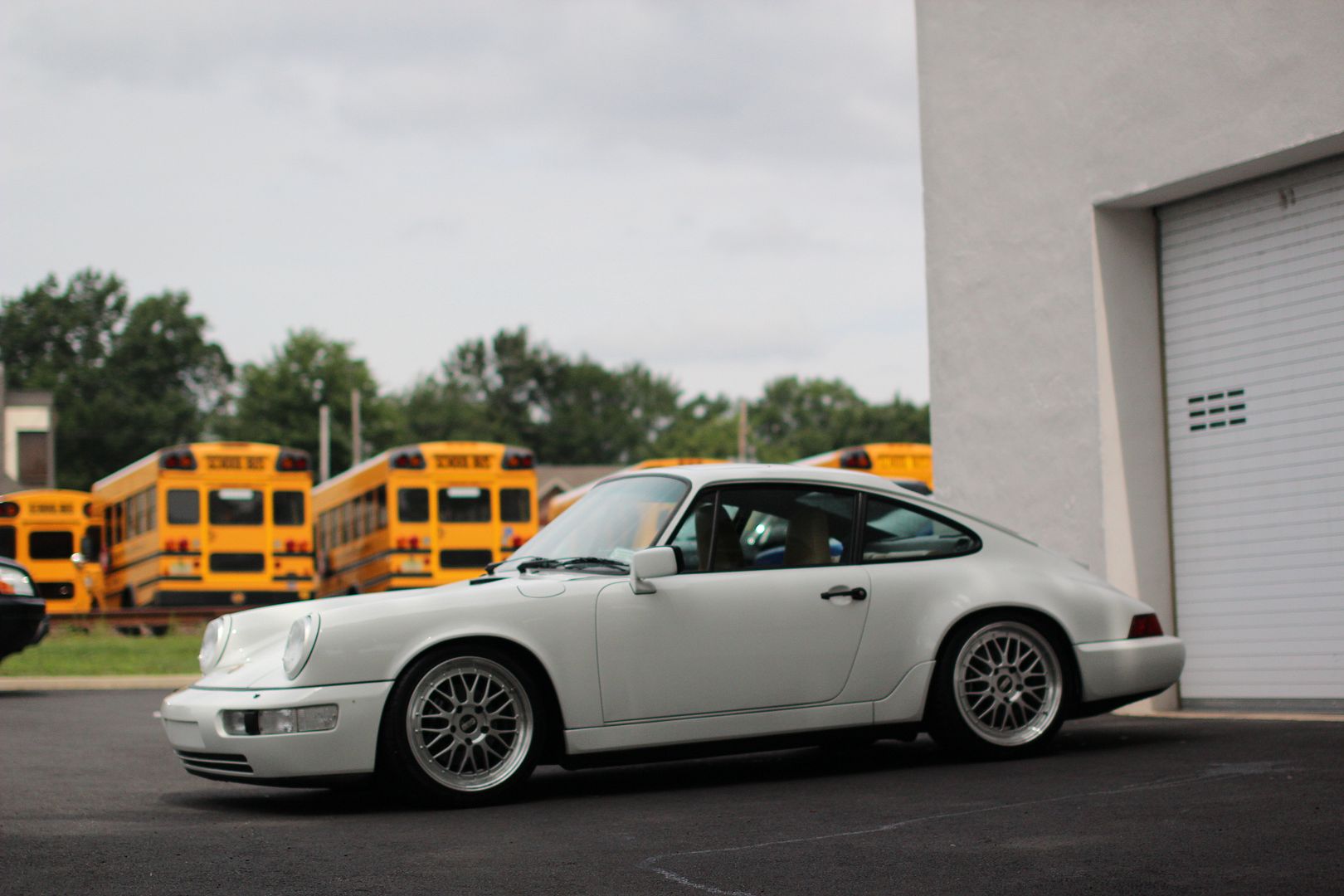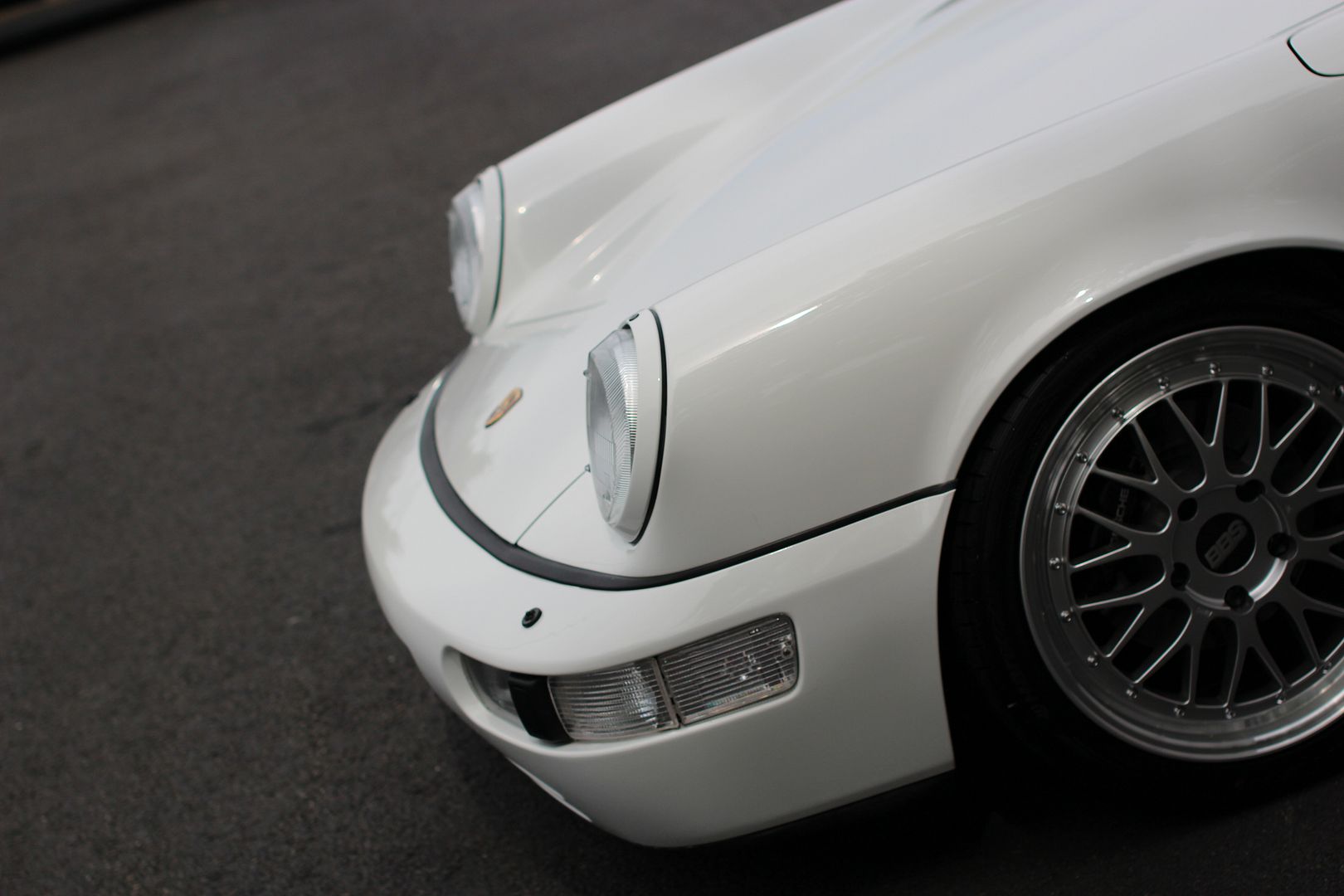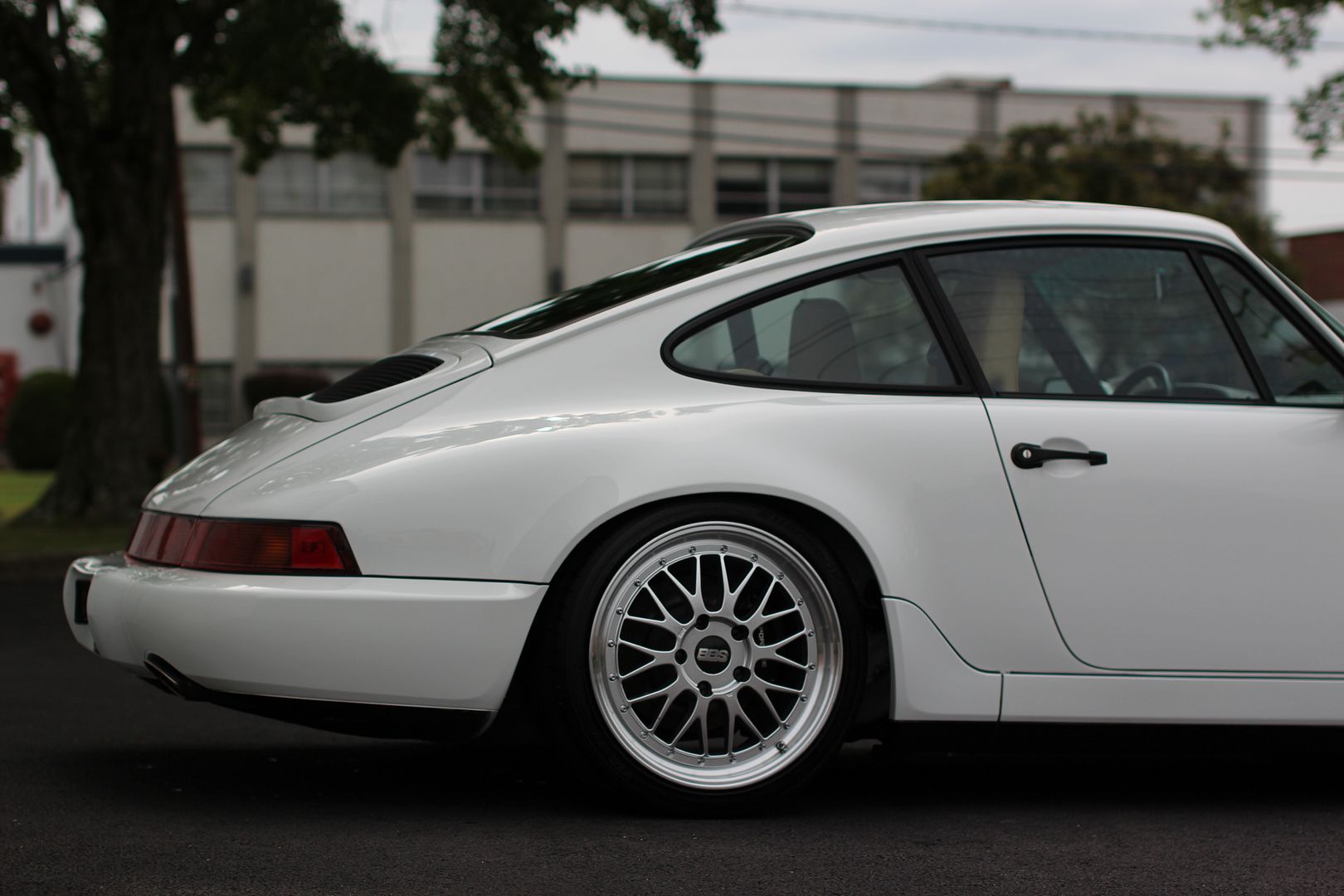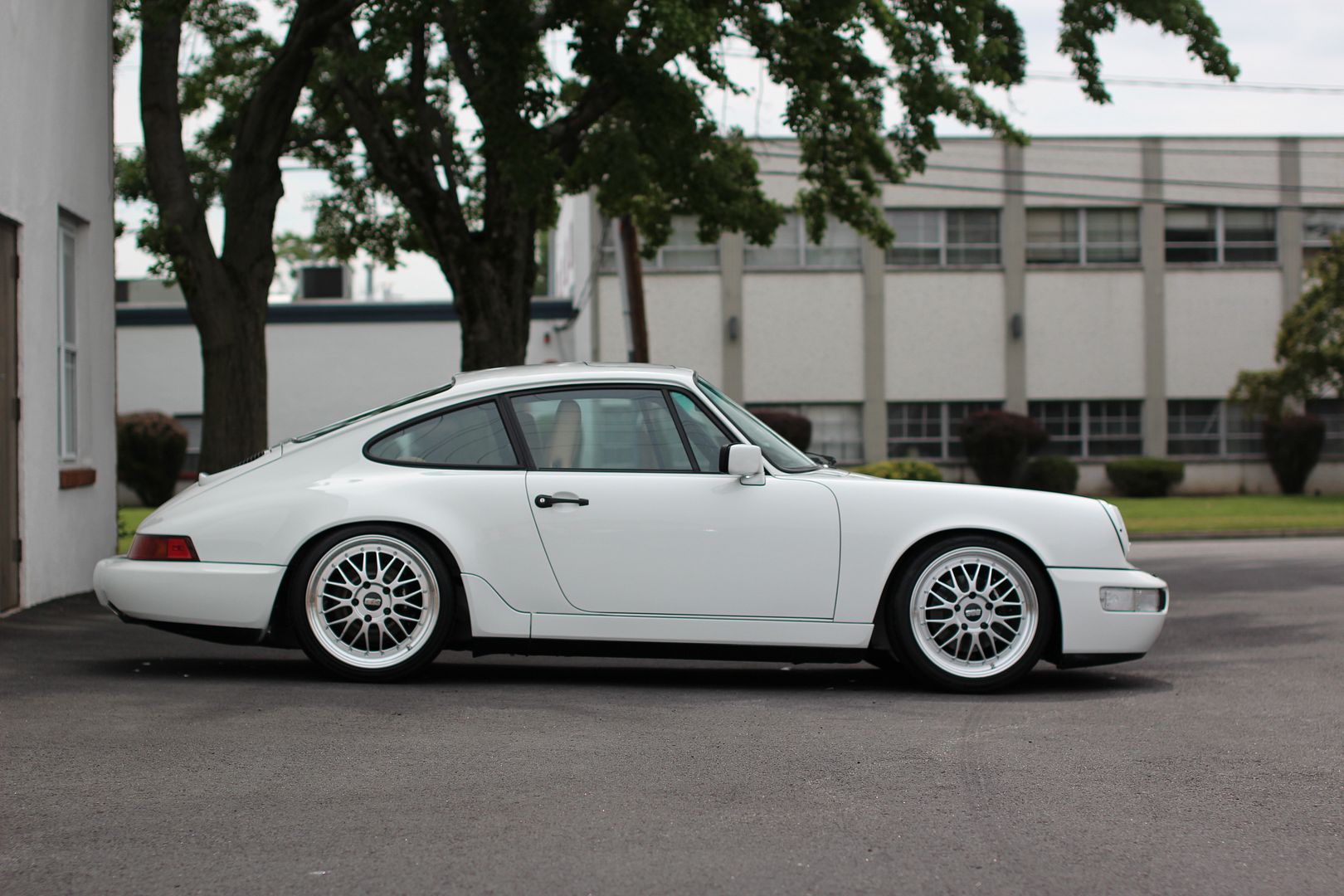 Glamour shots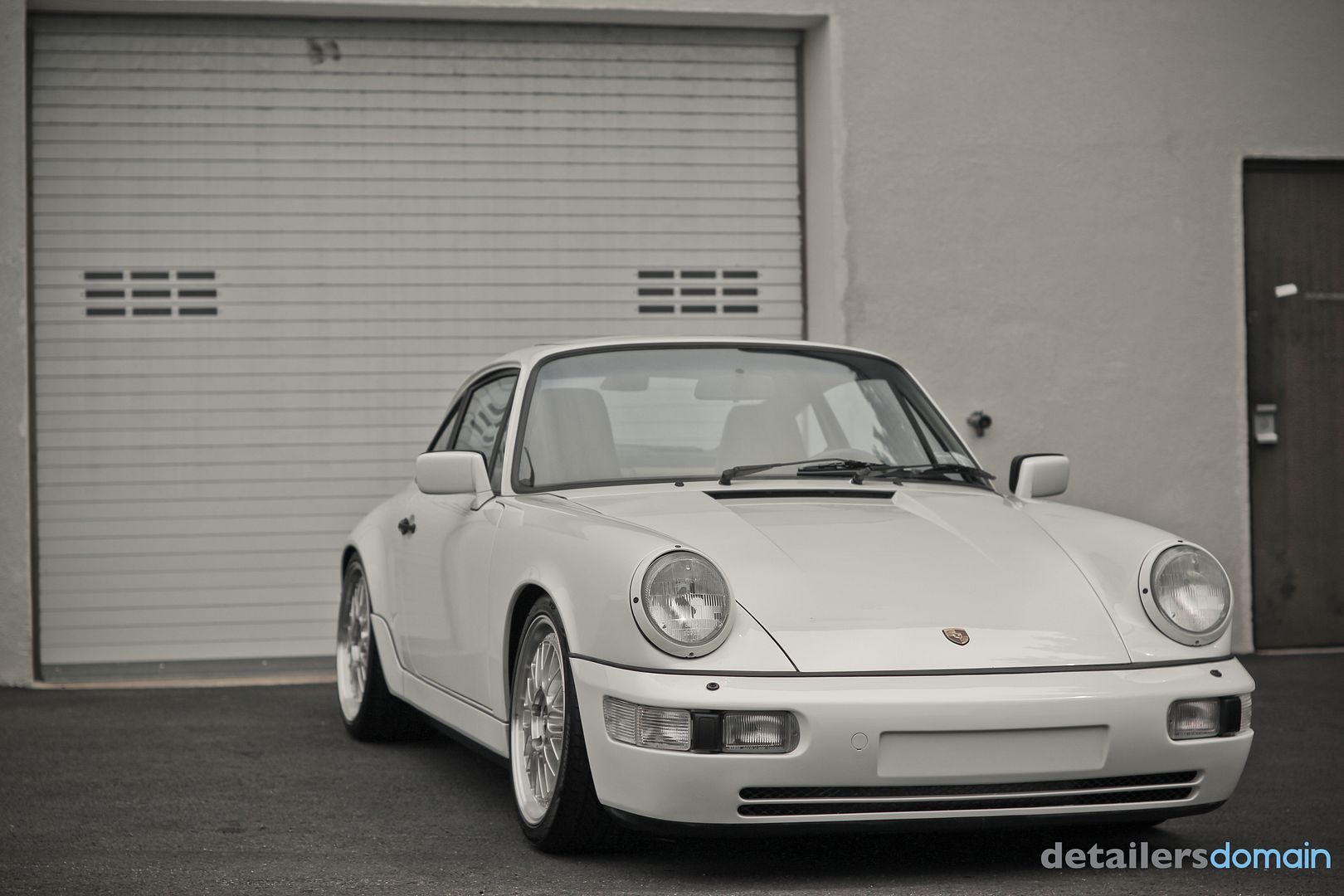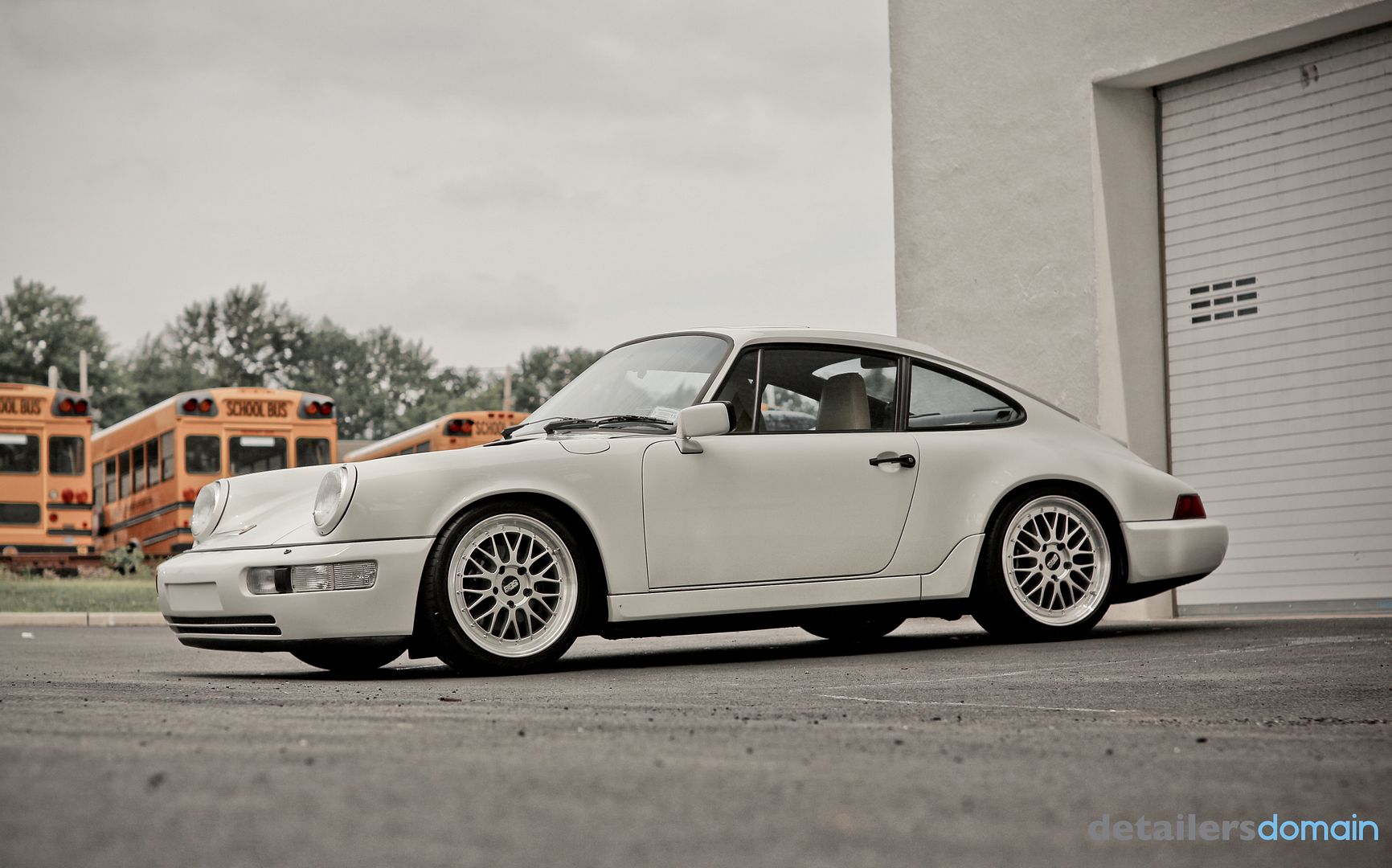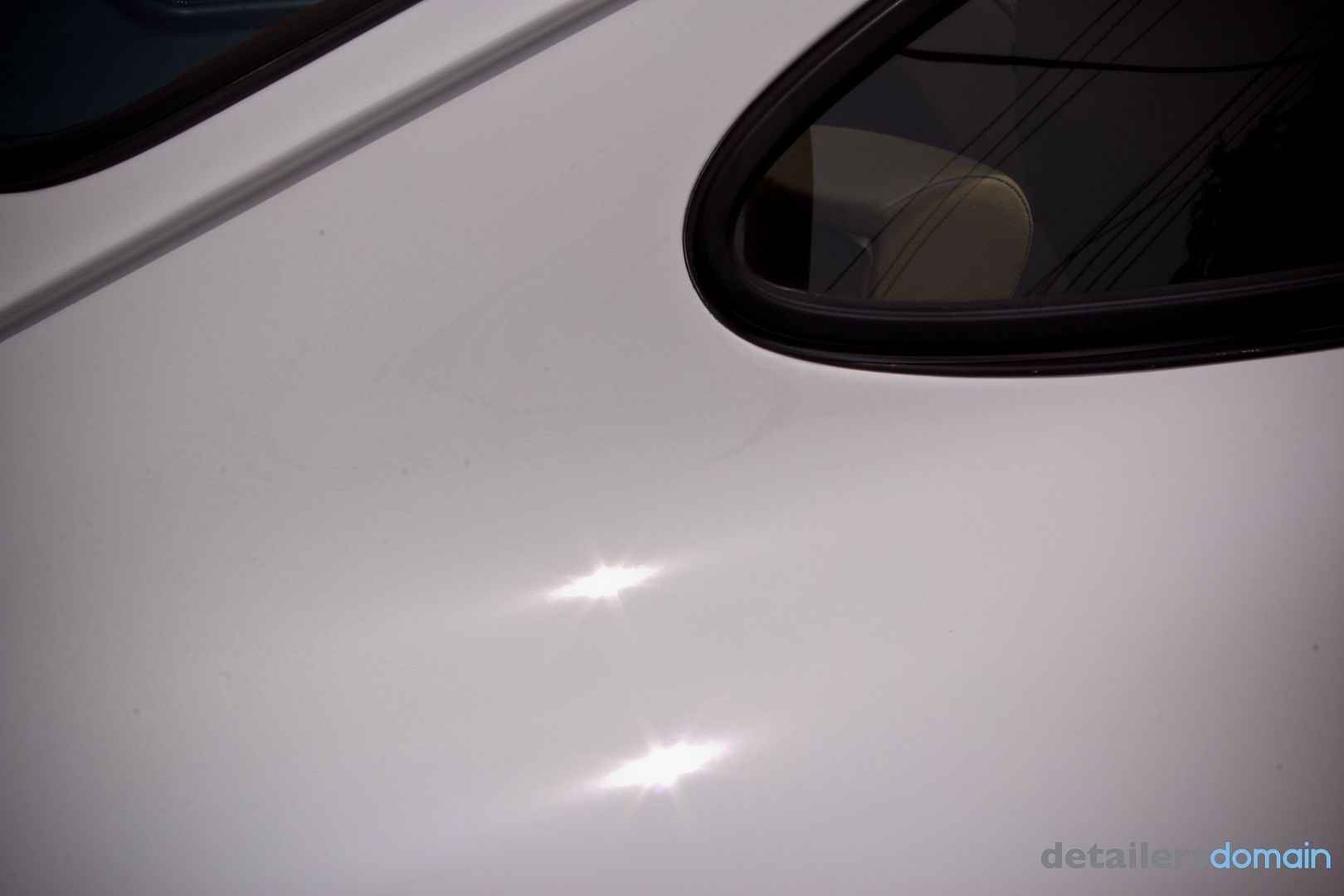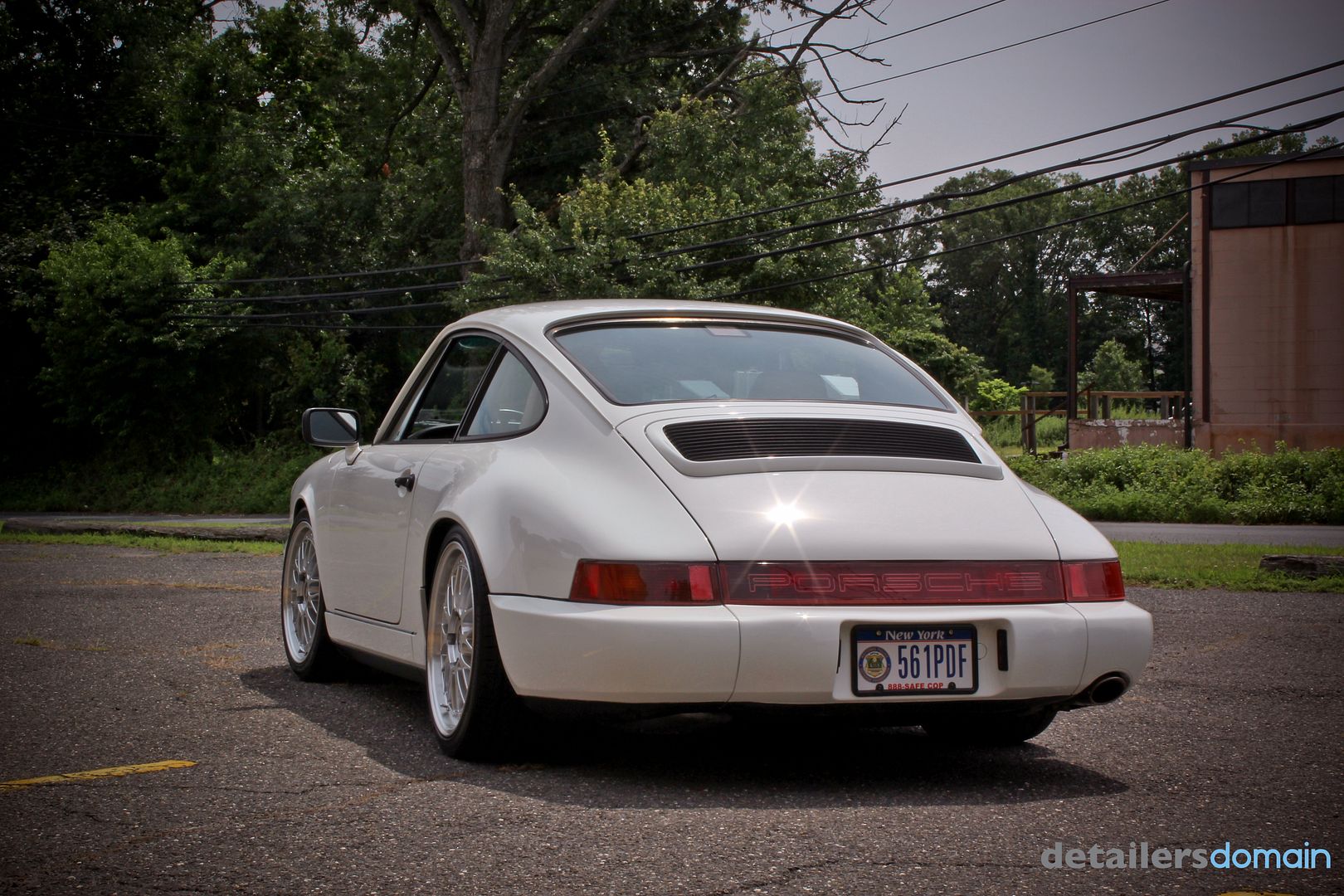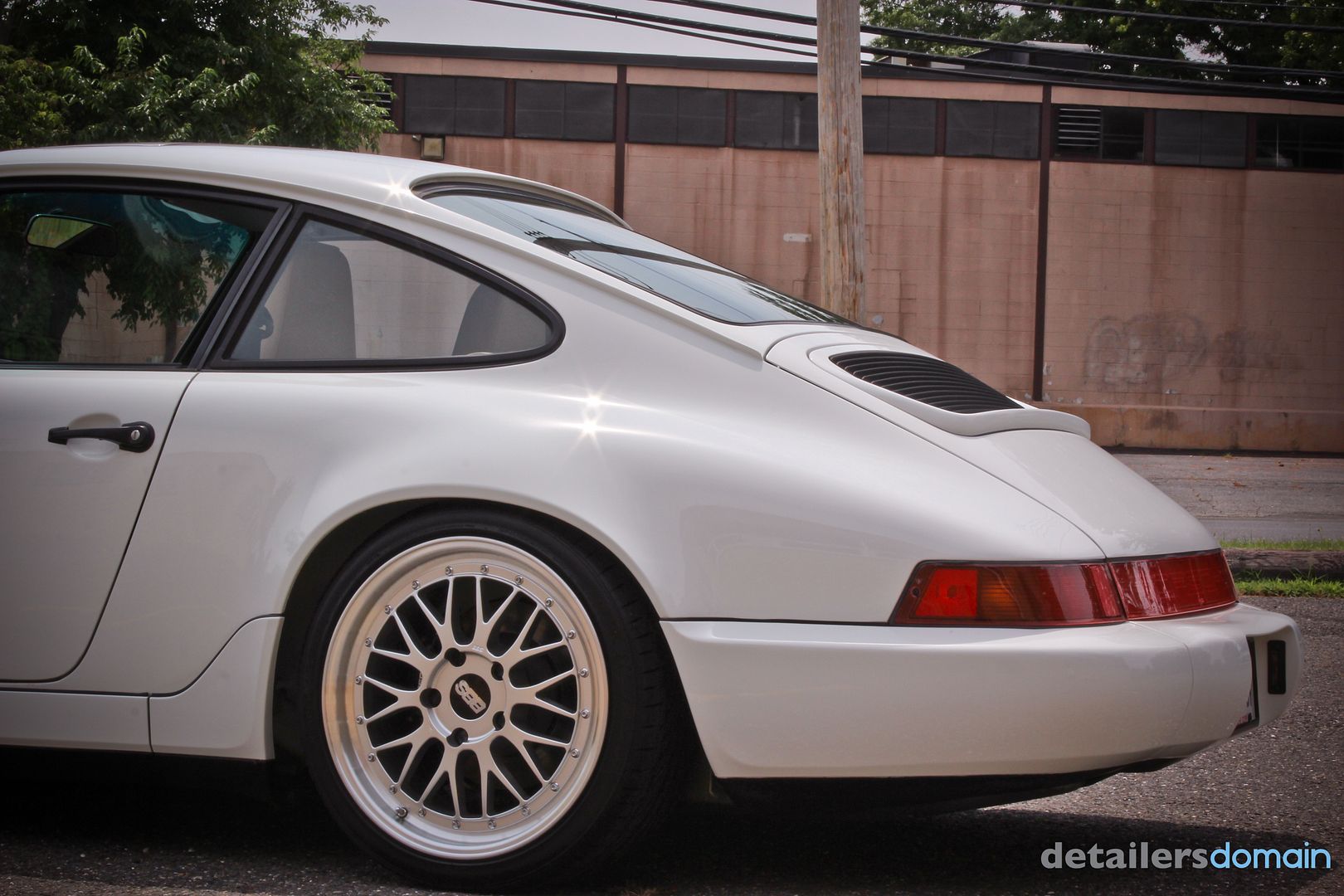 Last shot