BMW 435 gets new car preparation, opti coat, and clear film install
BMW 435 gets new car preparation, opti coat, and clear film install. We were extremely excited to get a call from our new customer with a brand new BMW 435 Coupe. Our customer requested new car prep with Opti Coat and Xpel Ulimate Clear Film Installation. Customer also requested to install matching jet black front bumper reflectors Exterior - Wheels were cleaned and prepped for Opti Coat - Tires were spritzed down with Sonax MultiStar and wiped down/rinsed - Wheel wells were cleaned up - Washed with Optimum No Rinse - due to rain - Clayed with the New Uber Yellow Poly Clay - Door jambs were cleaned up - Dried - Tires dressed - Masking - Paint Measurement - Compound - Menzerna FG400 - Final Polish - Sonax Perfect Finish - Last step - Optimum Opti Coat - Inspection with Fenix, Brinkmann, and natural sunlight - Rubber and Plastics Treated - Exterior windows and mirrors cleaned and sealed - Exhaust tips cleaned Clear Film Installed - Full hood - Full fenders - Full front Bumper - Mirrors - A pillars - Strip in front of the sunroof - Fuel Door - 3 pieces on the rear bumper - behind the wheels and top of the bumper - headlights - door cups Product used:
Optimum No Rinse
Sonax Multi Star
Uber Yellow Poly Clay Bar
Auto Finesse Crystal Glass Cleaner
Menzerna FG400
Sonax Perfect Finish
Menzerna Top Inspection
Optimum Opti Coat
Adam's Super VRT
Auto Finesse Mercury Metal Polish Tools used:
Wheel Woolies
Rupes LHR21 Rupes LHR75E Mini
Uber Microfiber Towels
Fenix TK35
Brinkmann
2 Grit Guard Bucket Systems
Before shots of paint - light swirls and marring the typical imperfections from new car deliveries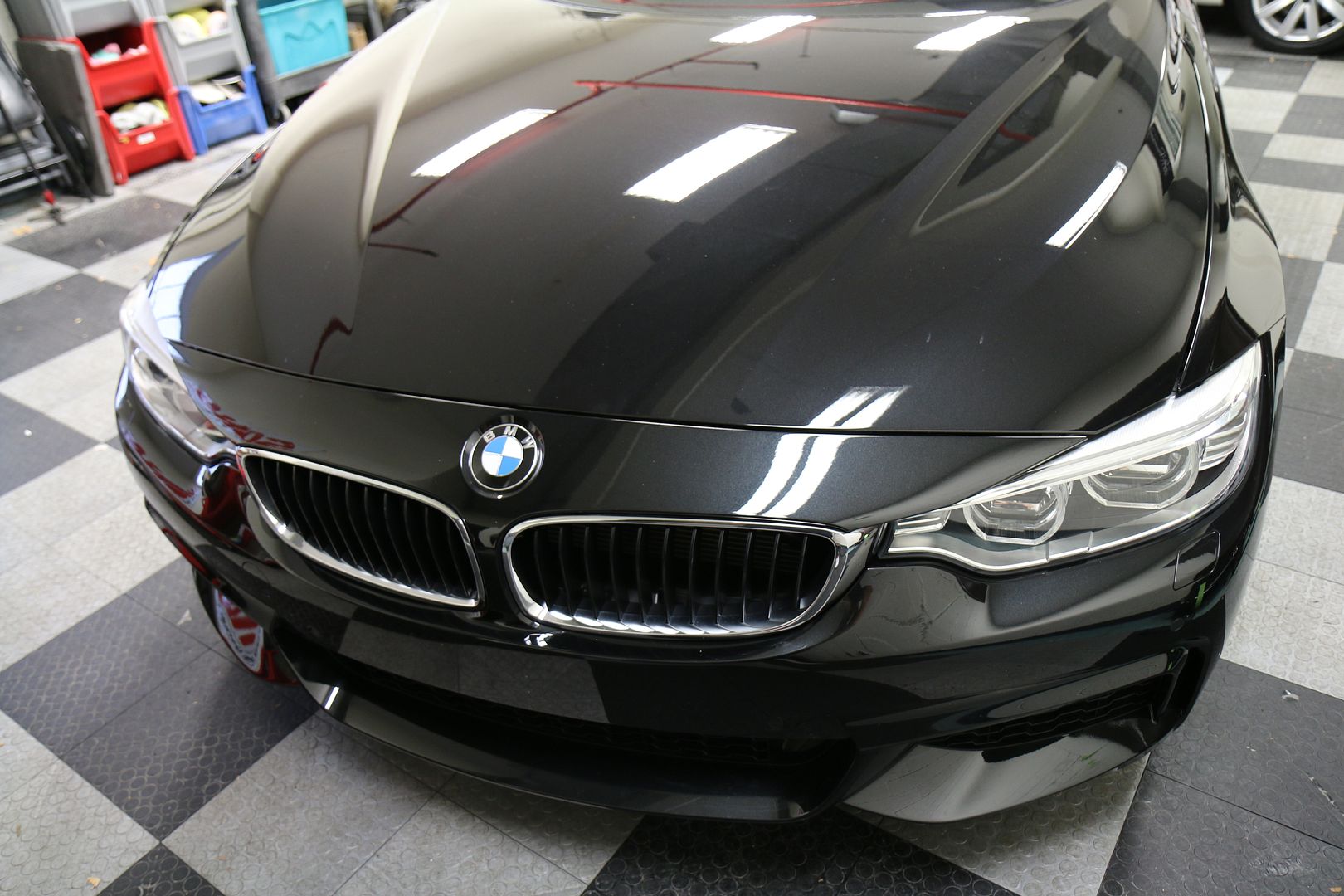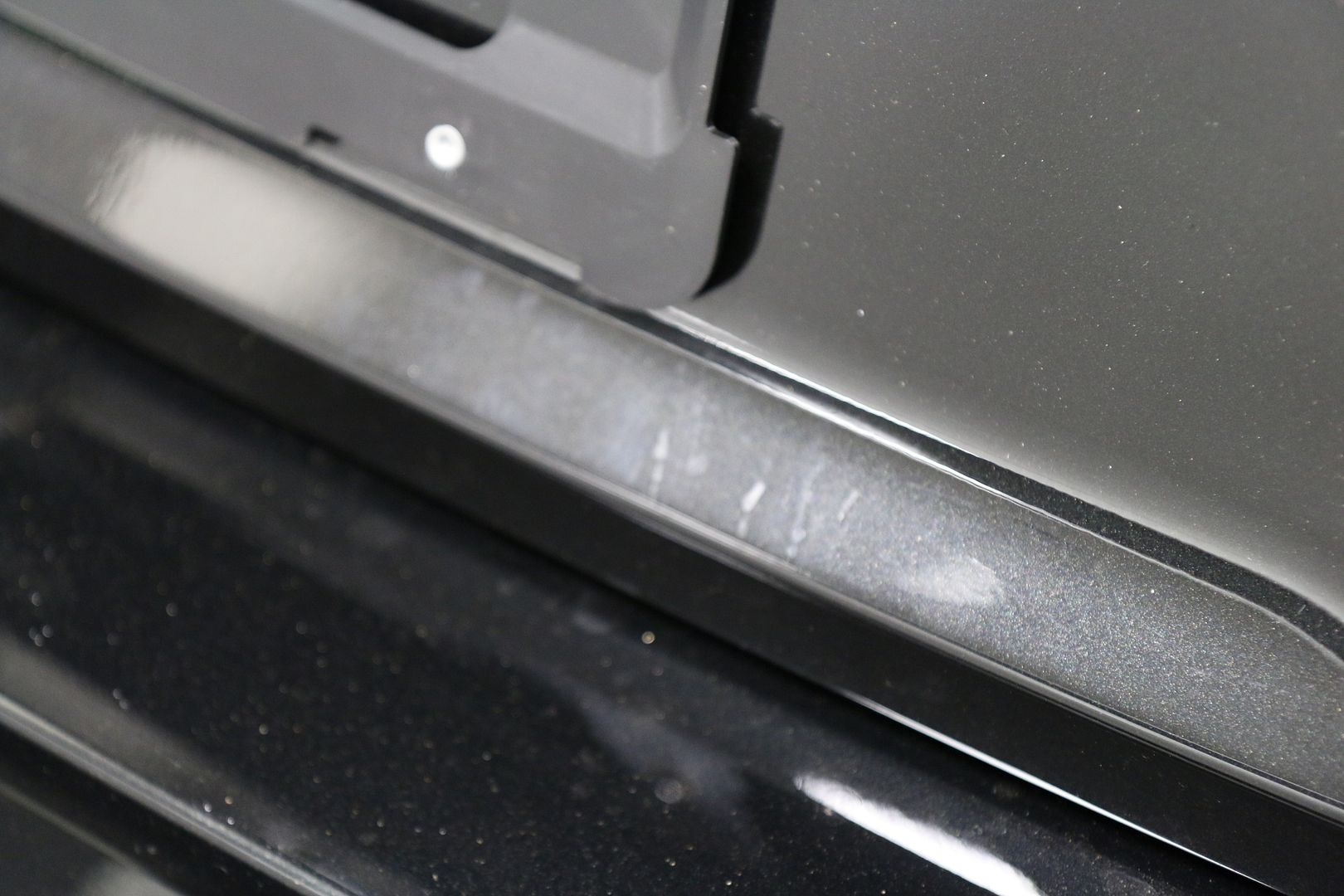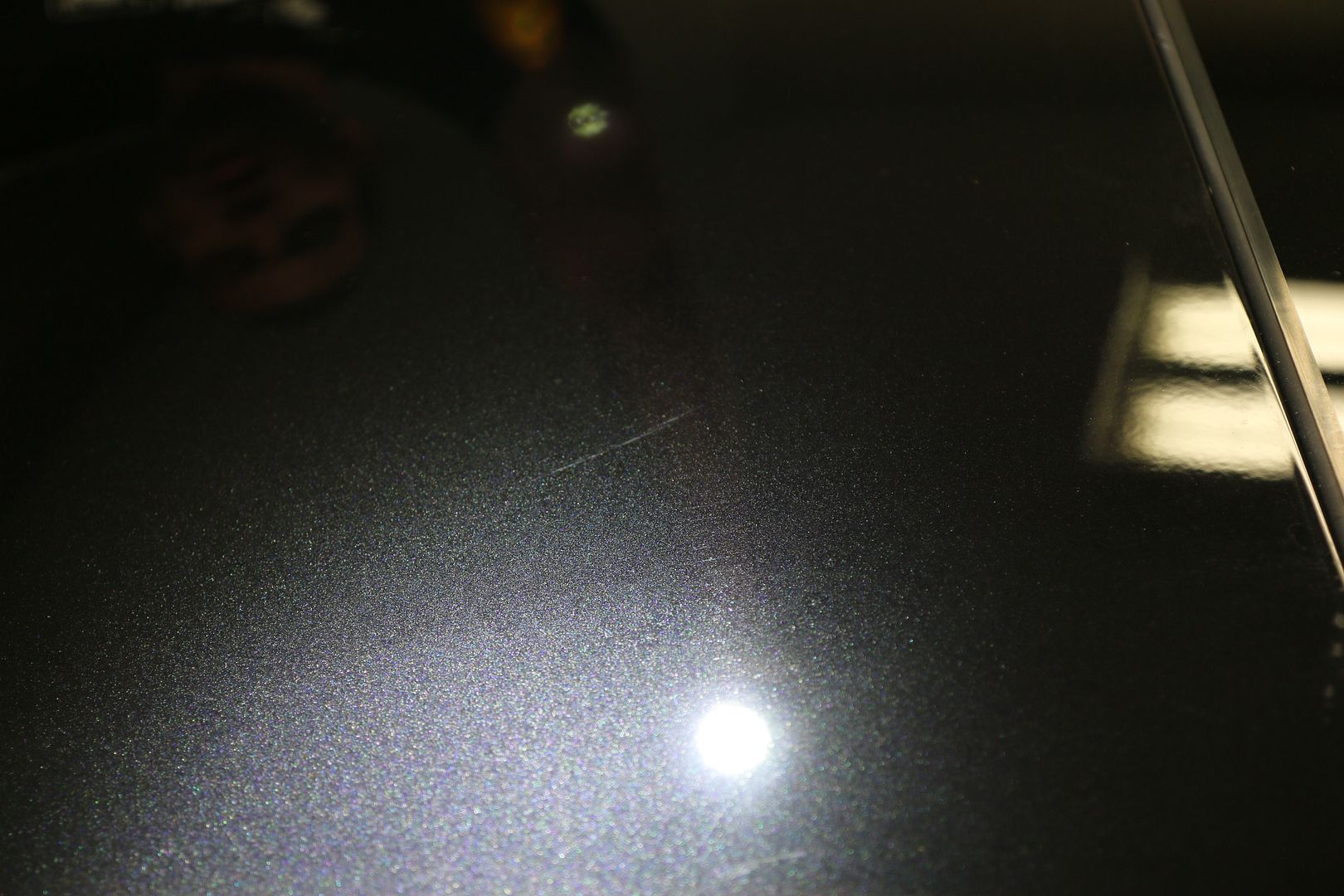 ONR was used on this prep due to the wet weather outside. ONR in our wheel bucket and wash and rinse buckets
We used some Sonax Multistar to lift any extra dirt just as a precaution before ONR was used.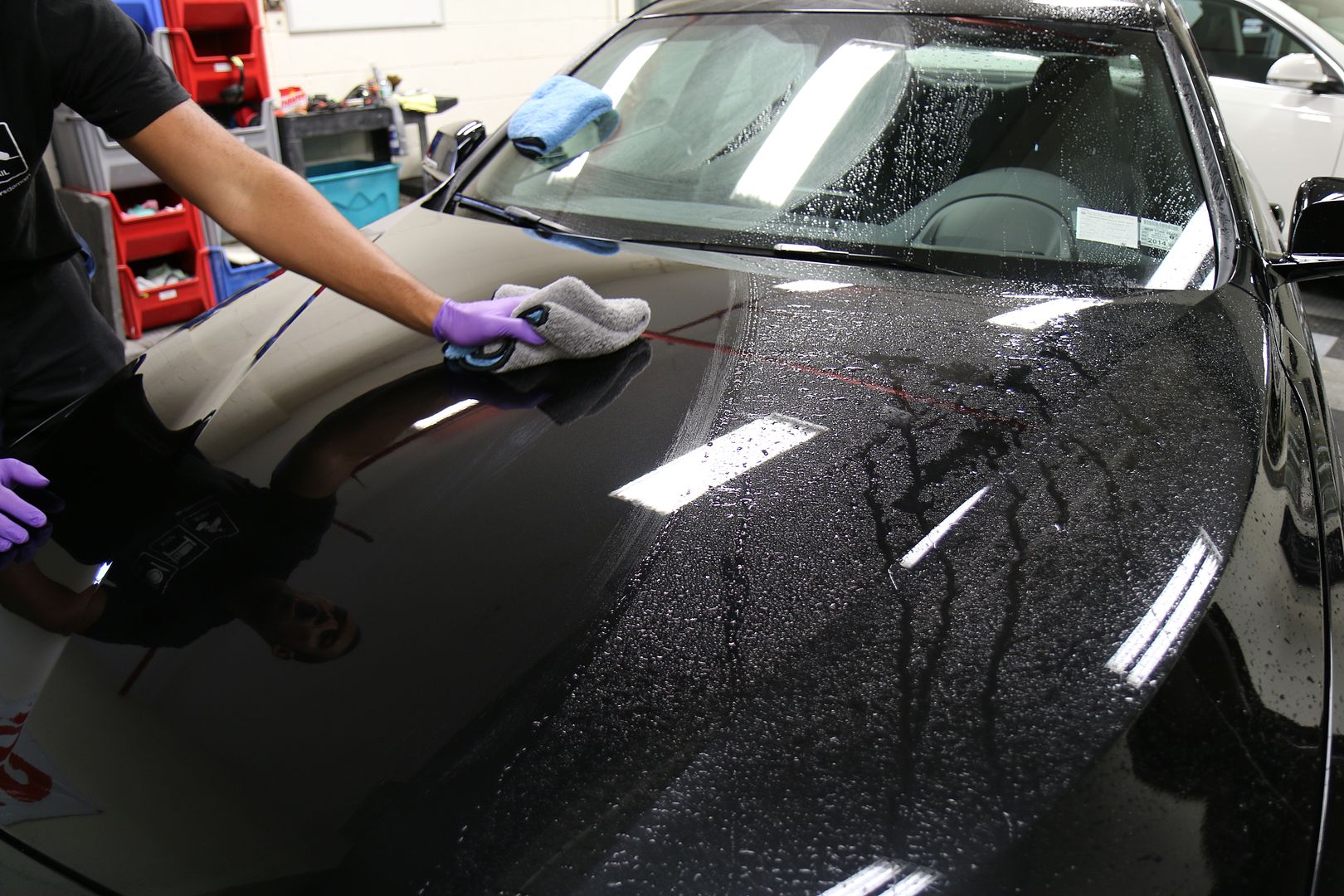 Masking up the car prior to compound/polishing
Kyle working the Rupes LHR21 on the trunk deck.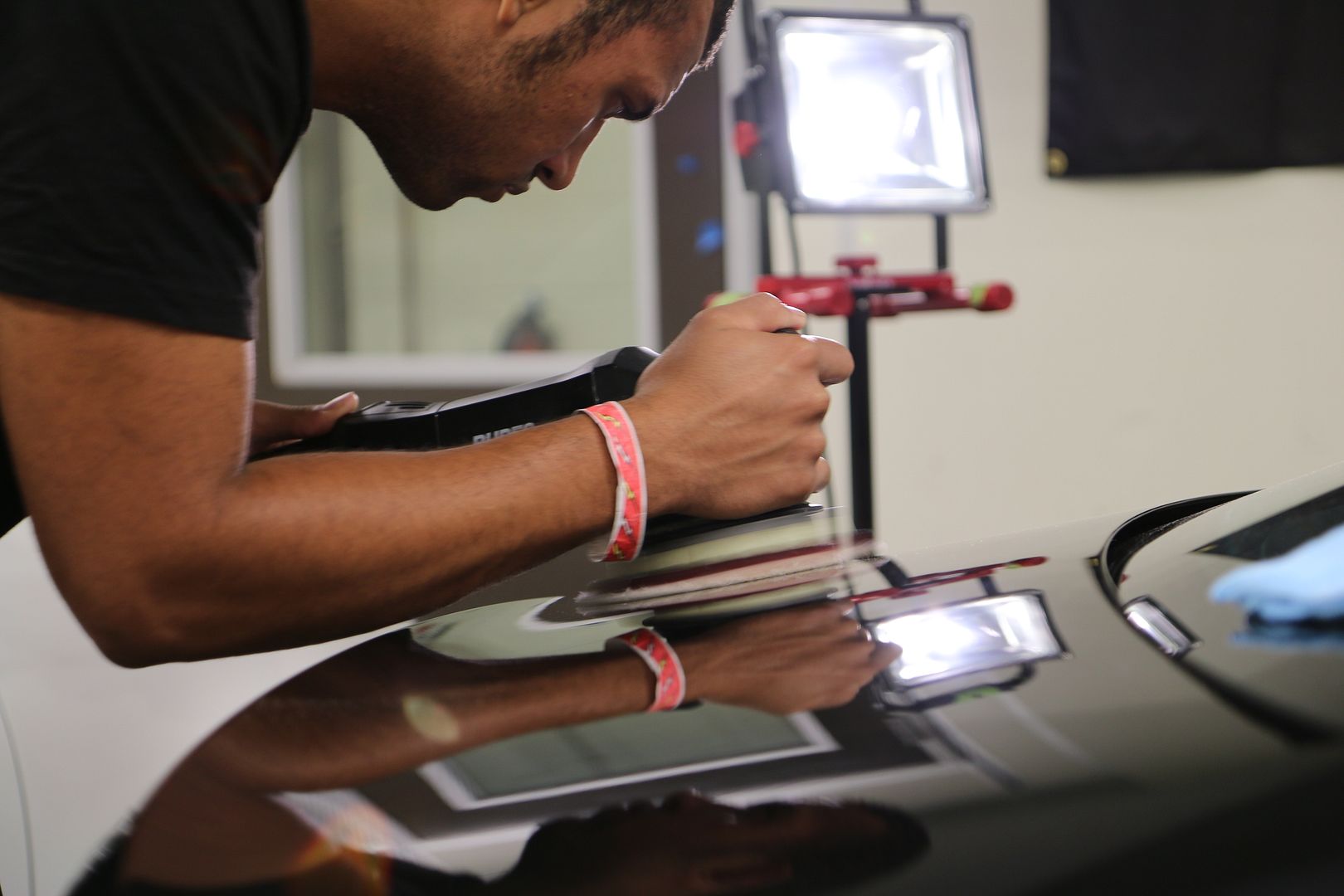 Rupes Mini LHR75E getting a work out on some tight areas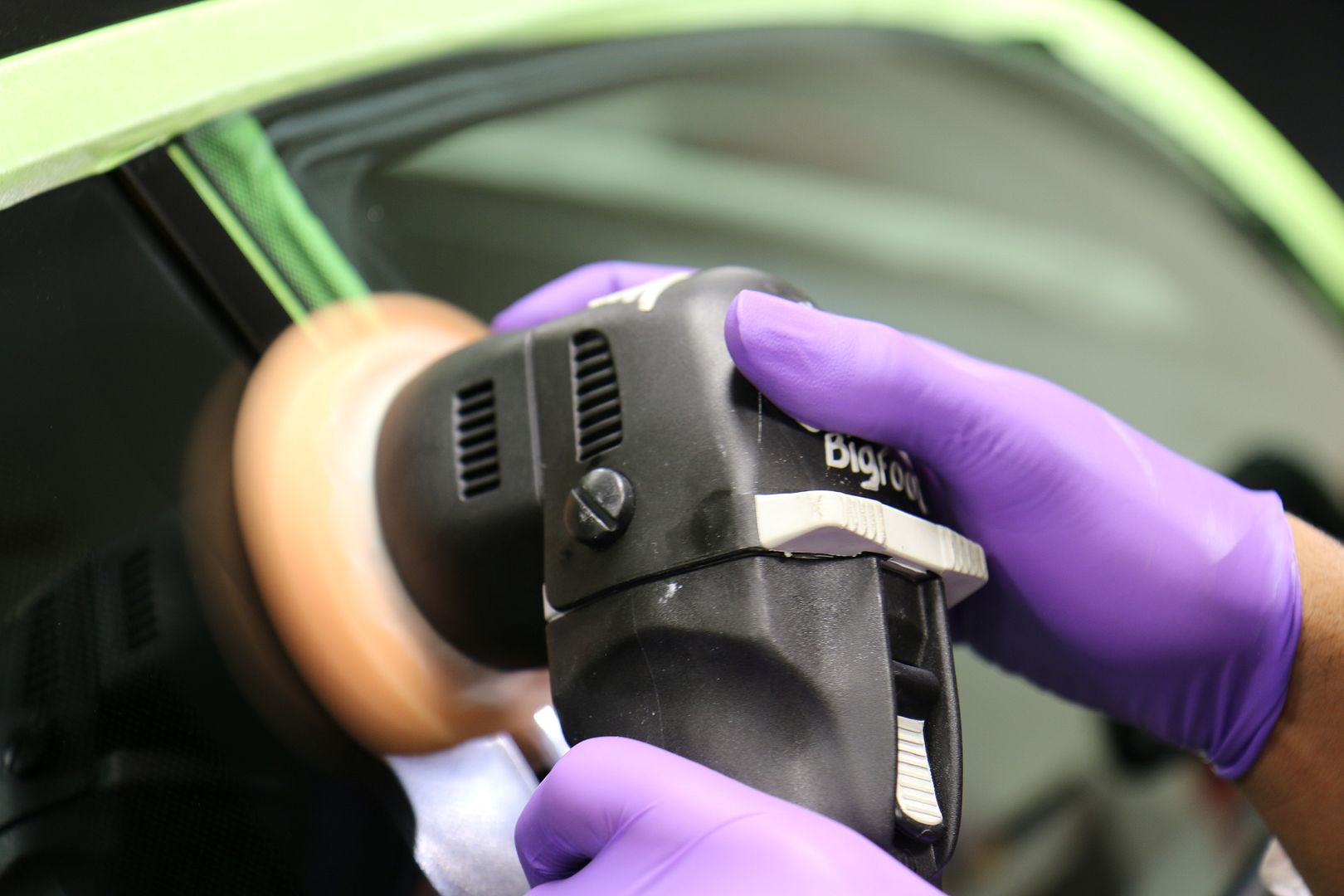 Clear Film - Random Shots
Menzerna Top Inspection - wiped down prior to Opti Coat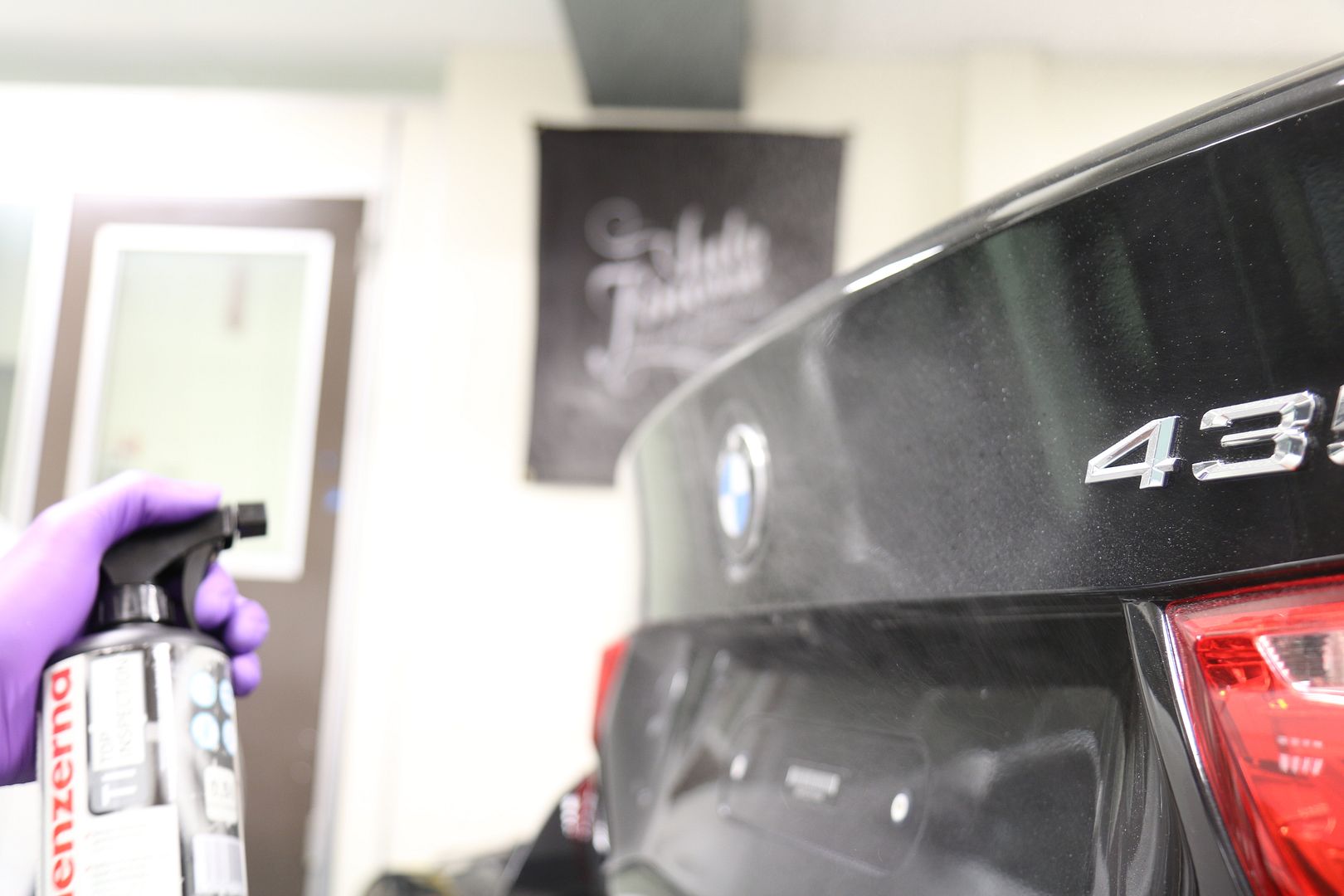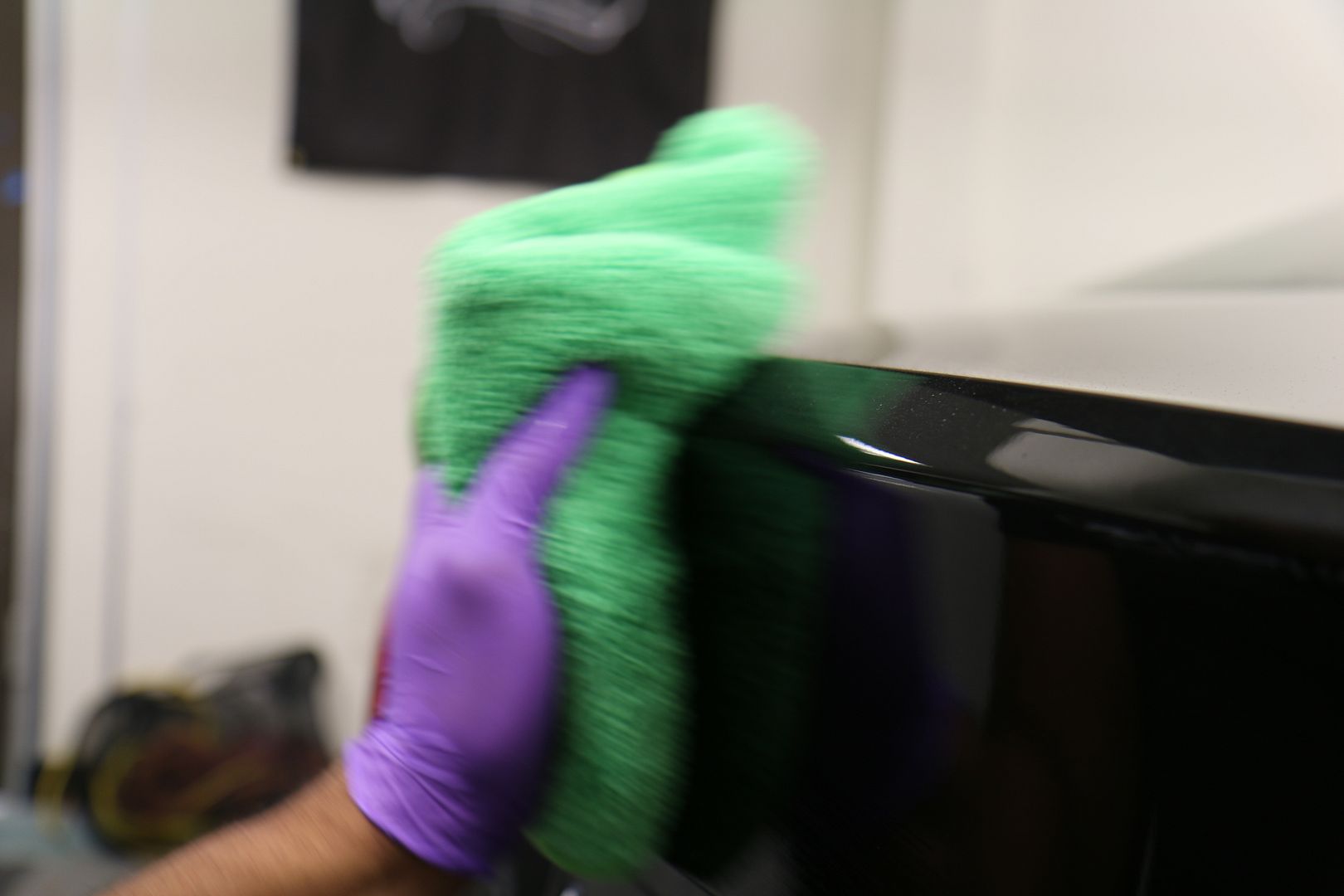 Opti Coat - application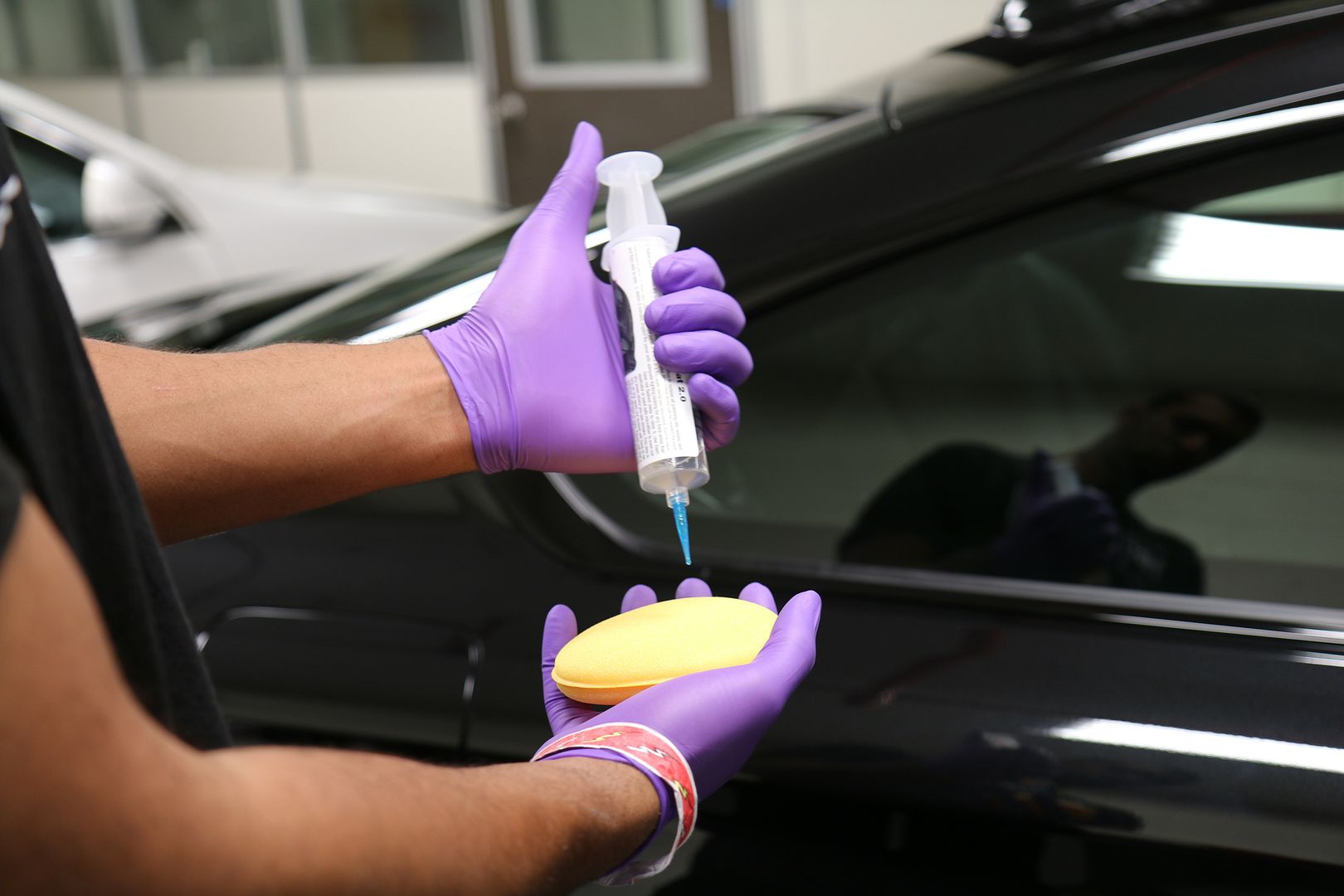 After shots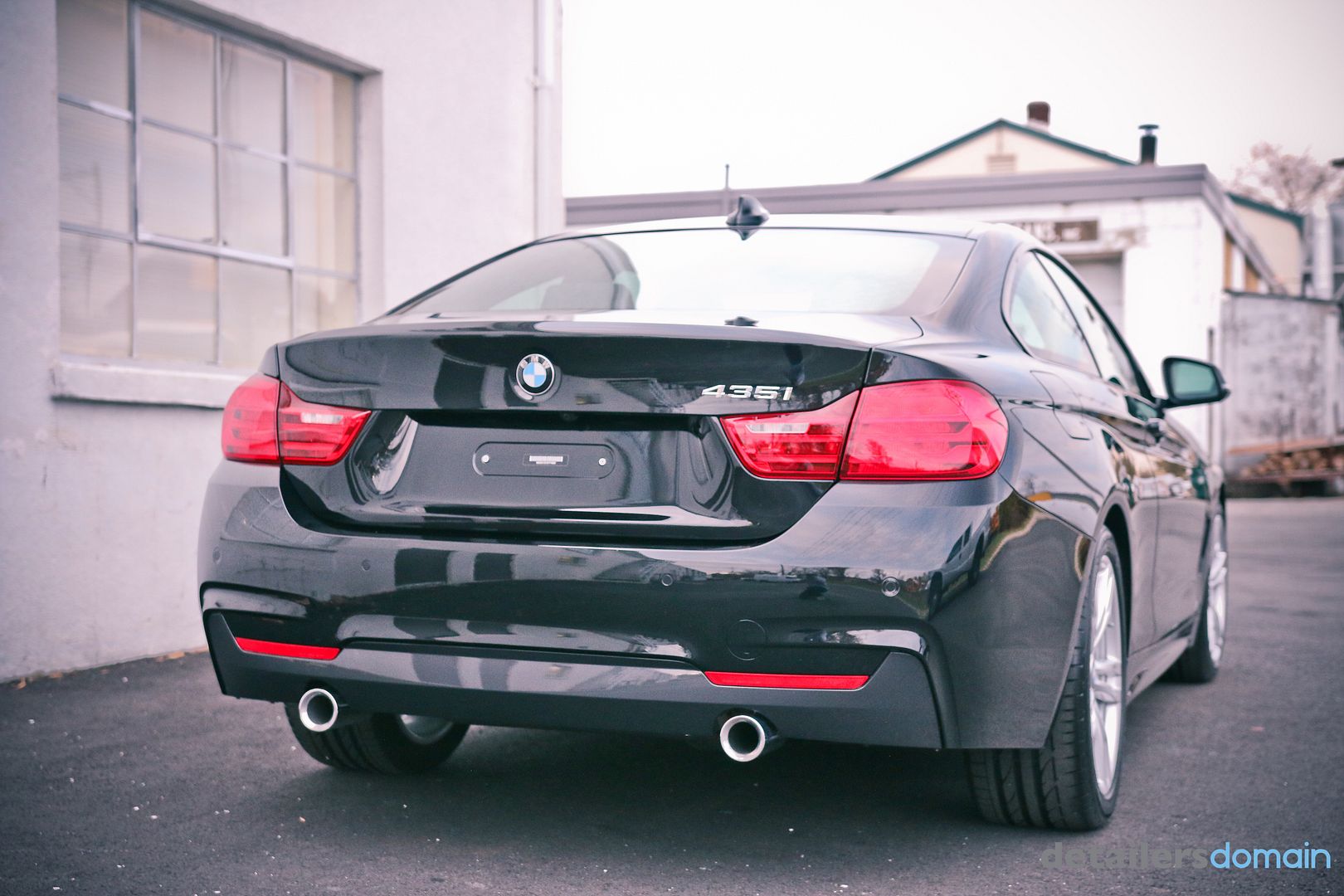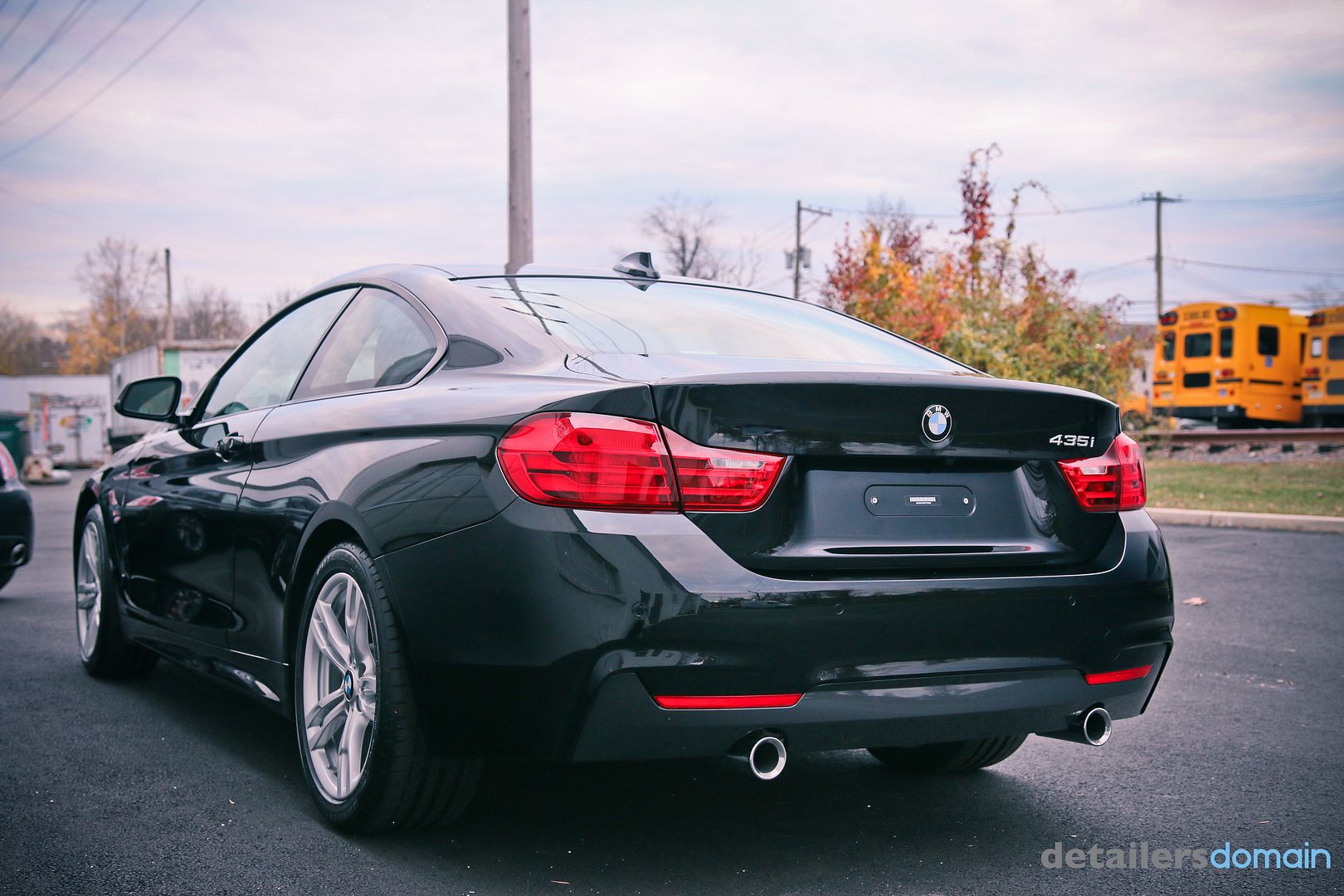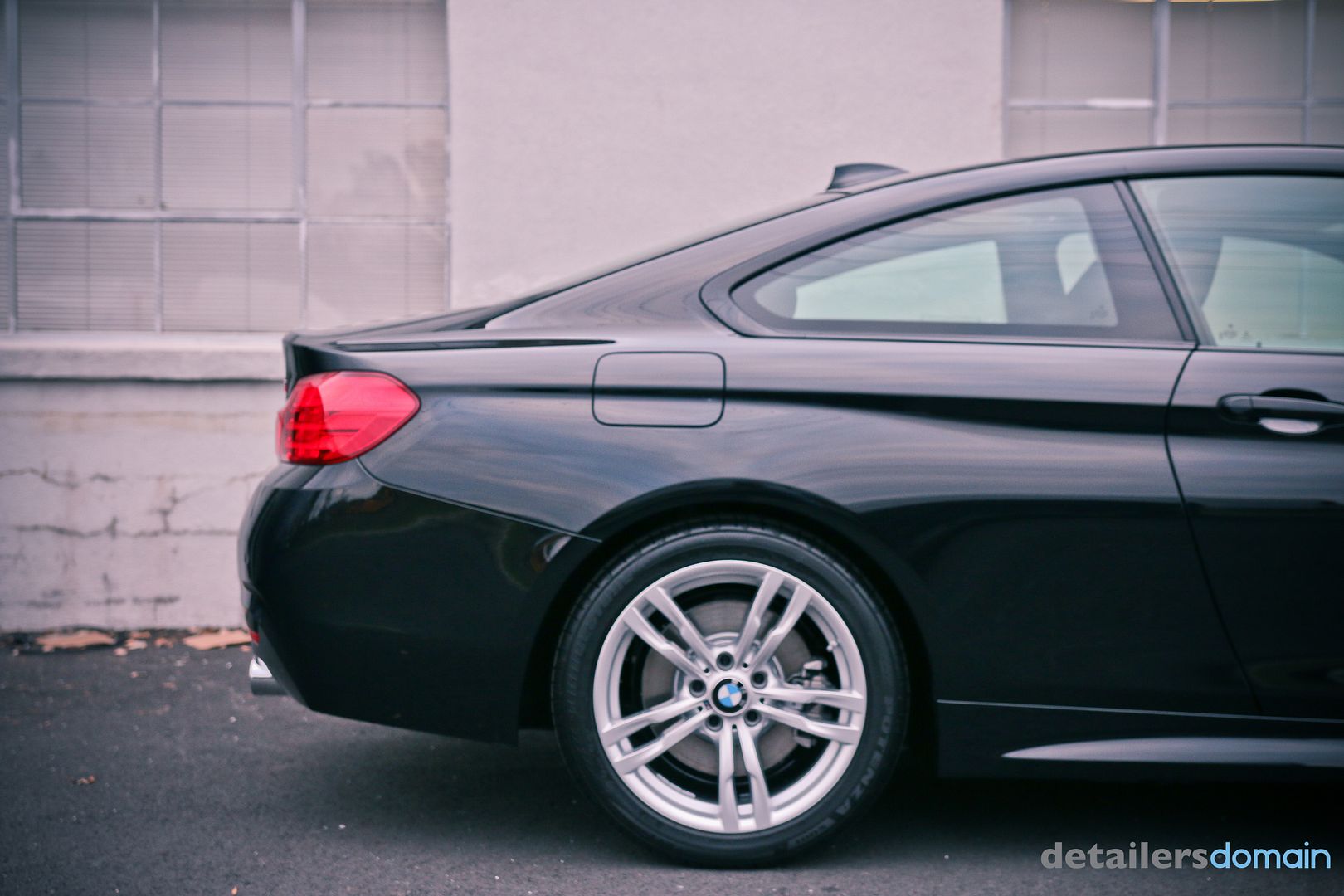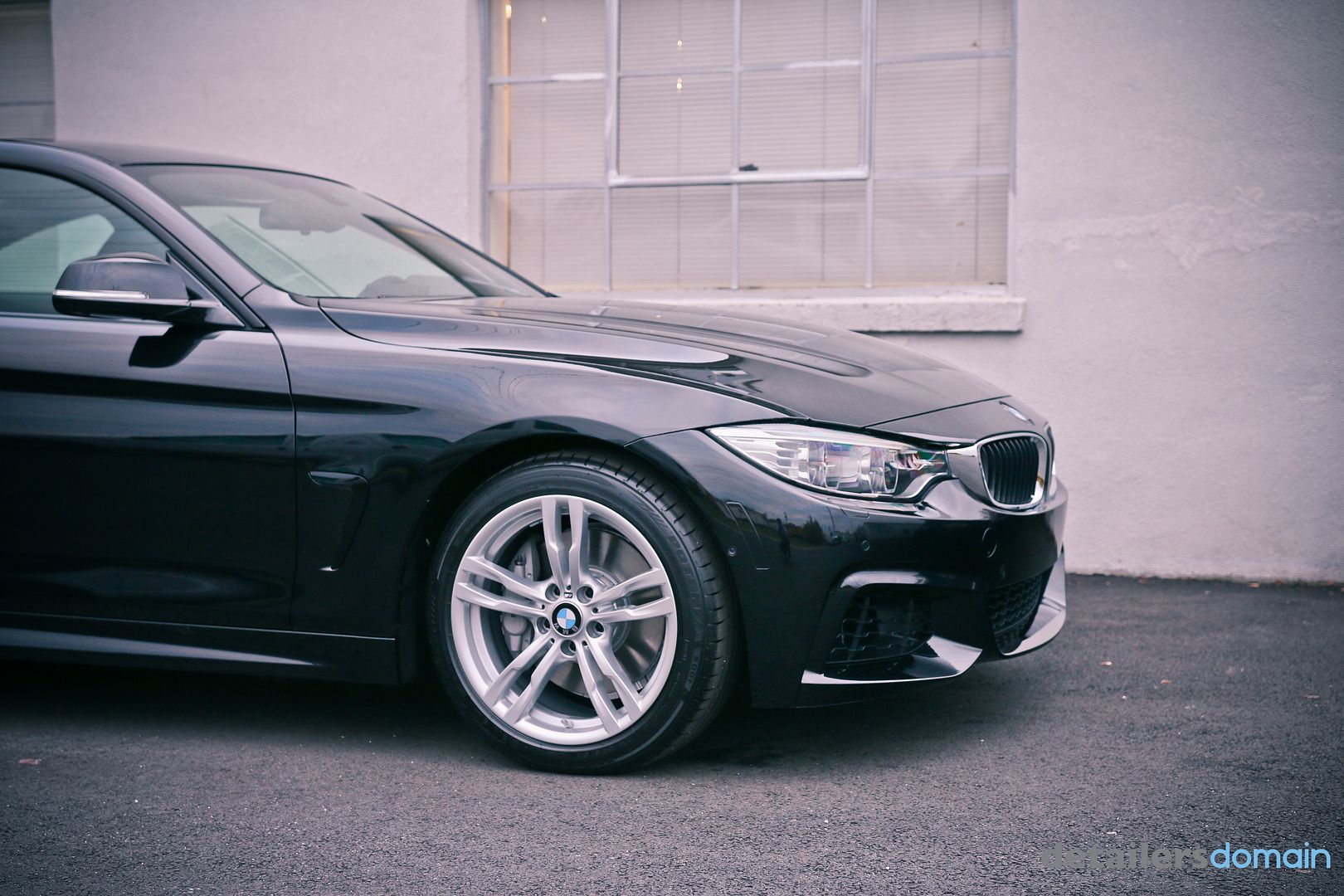 Take a look at the video as well.  Enjoy