Modesta BC-04 on a Maritime Blue Porsche 991 GT3
Modesta BC-04 on a Maritime Blue Porsche 911 GT3
We were lucky enough to work on this very rare paint to sample Porsche 911 GT3.  This Maritime Blue Porsche 911 GT3 we believe is 1 of 2 in North America.  (would love to see the other 1 or others out there)  We received this car in pretty bad shape in much need of a full paint correction.  After a full paint correction we were able to bring out the color with Modesta BC-04 a glass coating that seems to make everything look like a hard candy shell.  Take a look at our process.  I hope you enjoy as much as we did.
Here is a list of products used on the interior.
1Z einszett Cockpit
Sonax Upholstery and Alcantara Cleaner
Leather Master Strong Cleaner
Leather Master Barrier
Auto Finesse Crystal Glass Cleaner
1Z einszett Gummi Pflege Stift Rubber Care Stick
Metro Jumbo Vac n Blow
Uber Leather and Carpet Brush
Uber Microfiber Towels
Uber Microfiber Applicator Pad
Products used on the exterior:
Adam's New Car Wash
Adam's In and Out Spray
Adam's Undercarriage Spray
Uber Clay Bar
Sonax Fall Out Remover
Sonax Wheel Cleaner Plus
Auto Finesse Oblitarate
NanoSkin AutoScrub Mitt
Meguiar's M101
Sonax EX0406
Modesta M1 Shot
Modesta Primer 01A - Modesta Pro installer only
Modesta BC04 - Modesta Pro installer only
Adam's Super VRT
Auto Finesse Crystal Glass Cleaner
Tools used
Uber Microfiber Towels
Rupes BigFoot LHR75ES Randon Orbital Polisher
Rupes BigFoot LHR 21ES Random Orbital Polisher
Rupes BigFoot LHR 15ES Random Orbital Polisher
Various Buffing Pads
Defelsko Paint Meter
ScanGrip Multimatch Light 
2 Grit Guard Buckets with Caddies
Adam's Firehose Nozzle
Metro Air Force Blaster
Before - Interior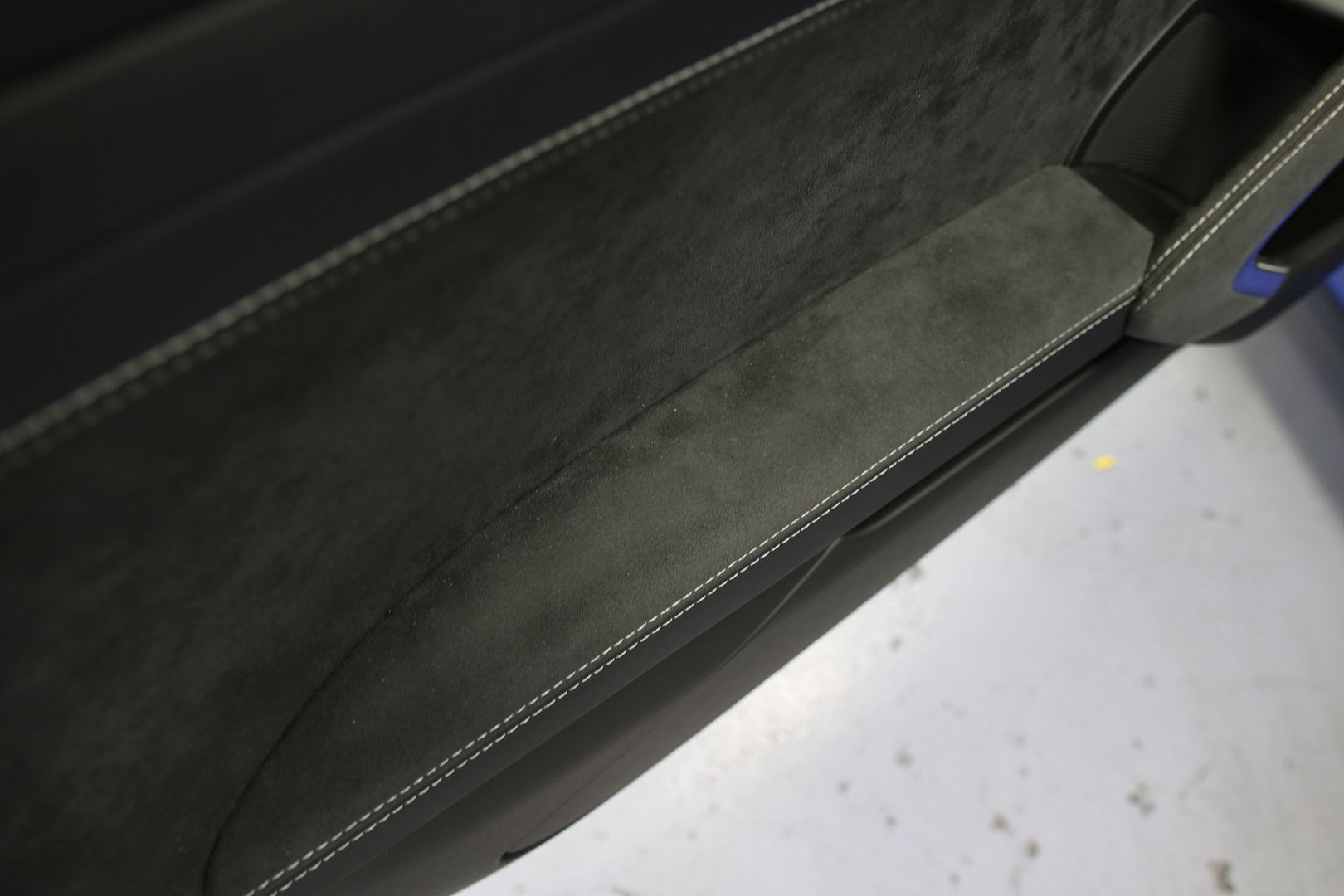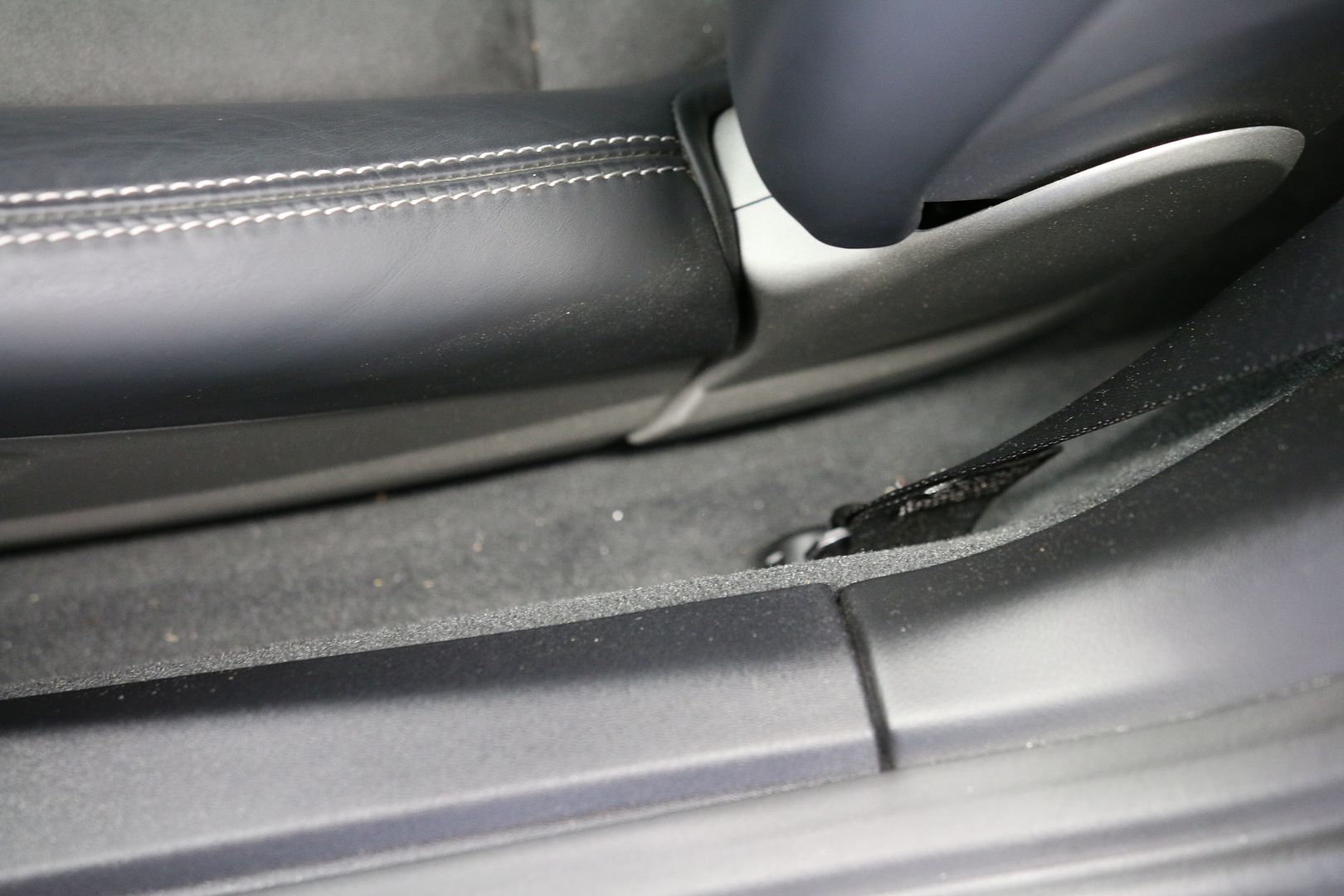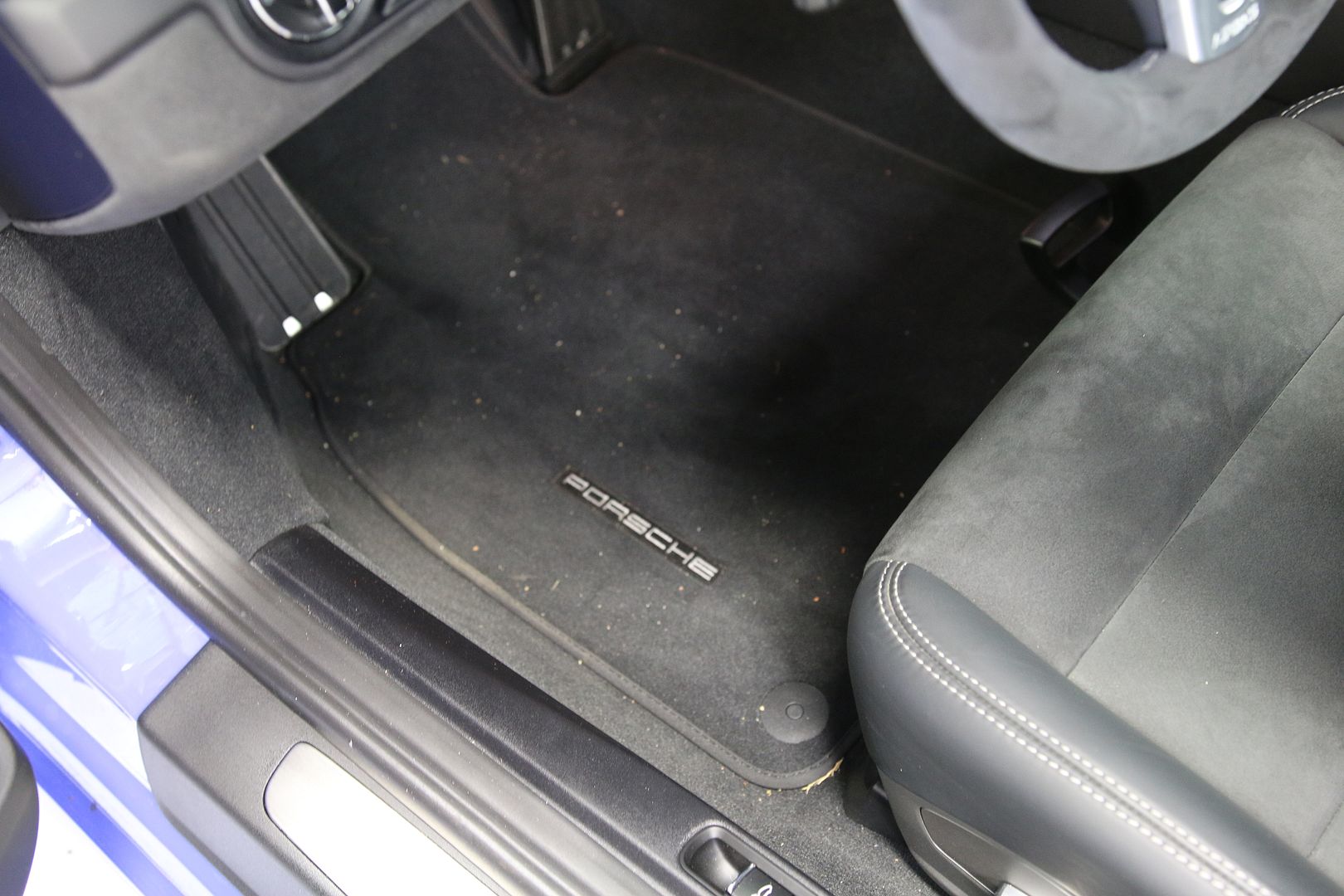 Before - Exterior
Holograms, Buffer Trails, Swirls, Scratches you name it this special car had it.  Paint imperfections were on every panel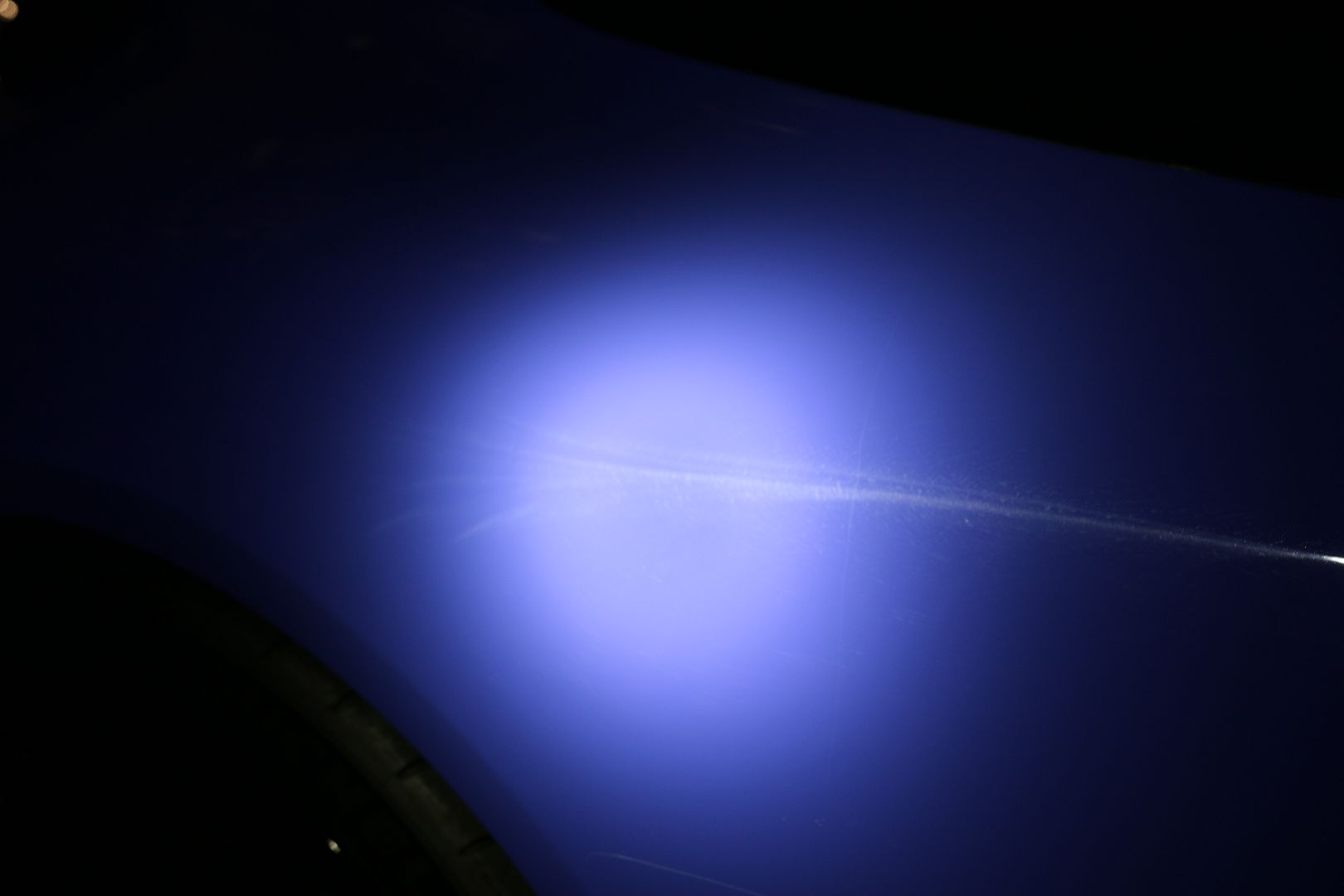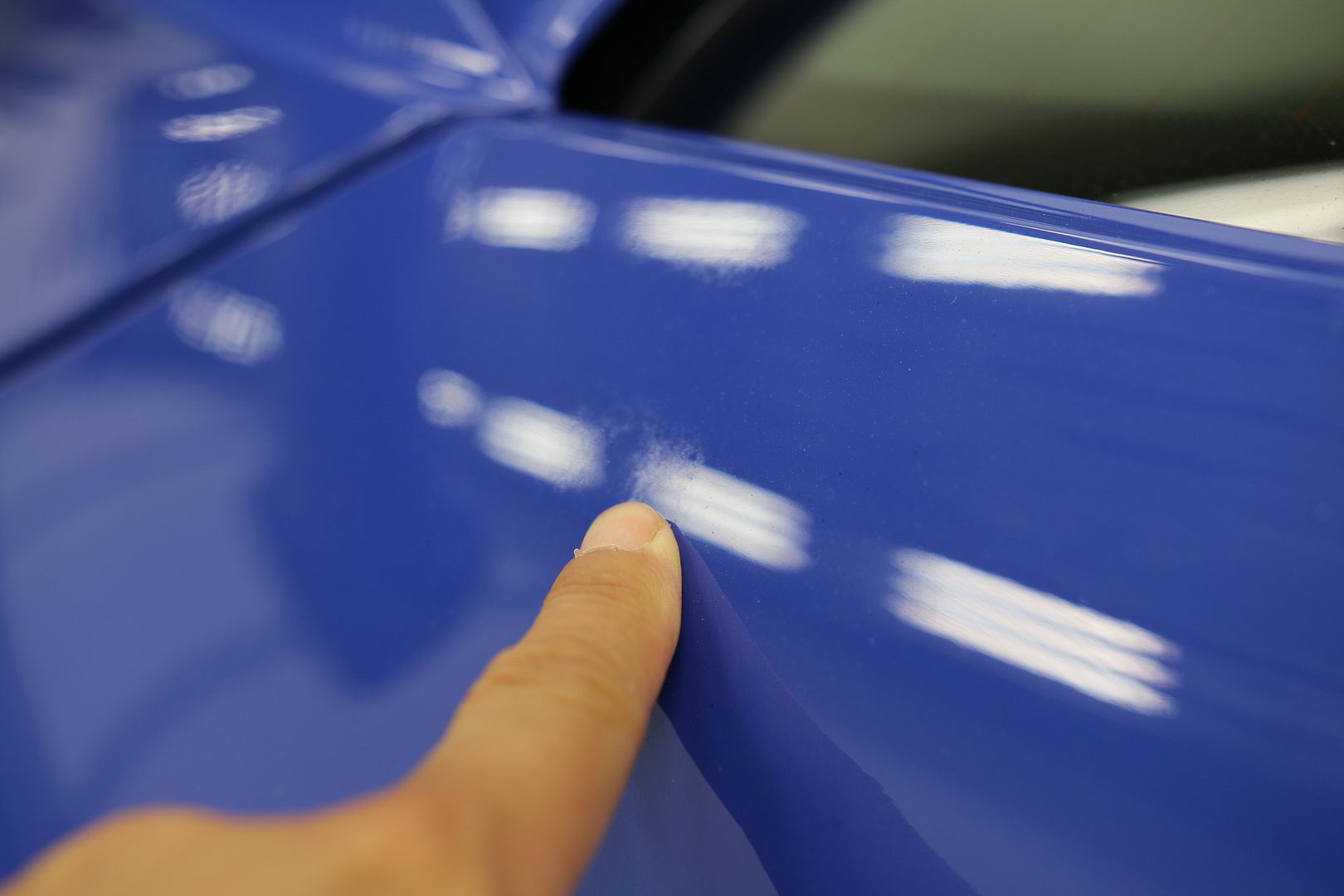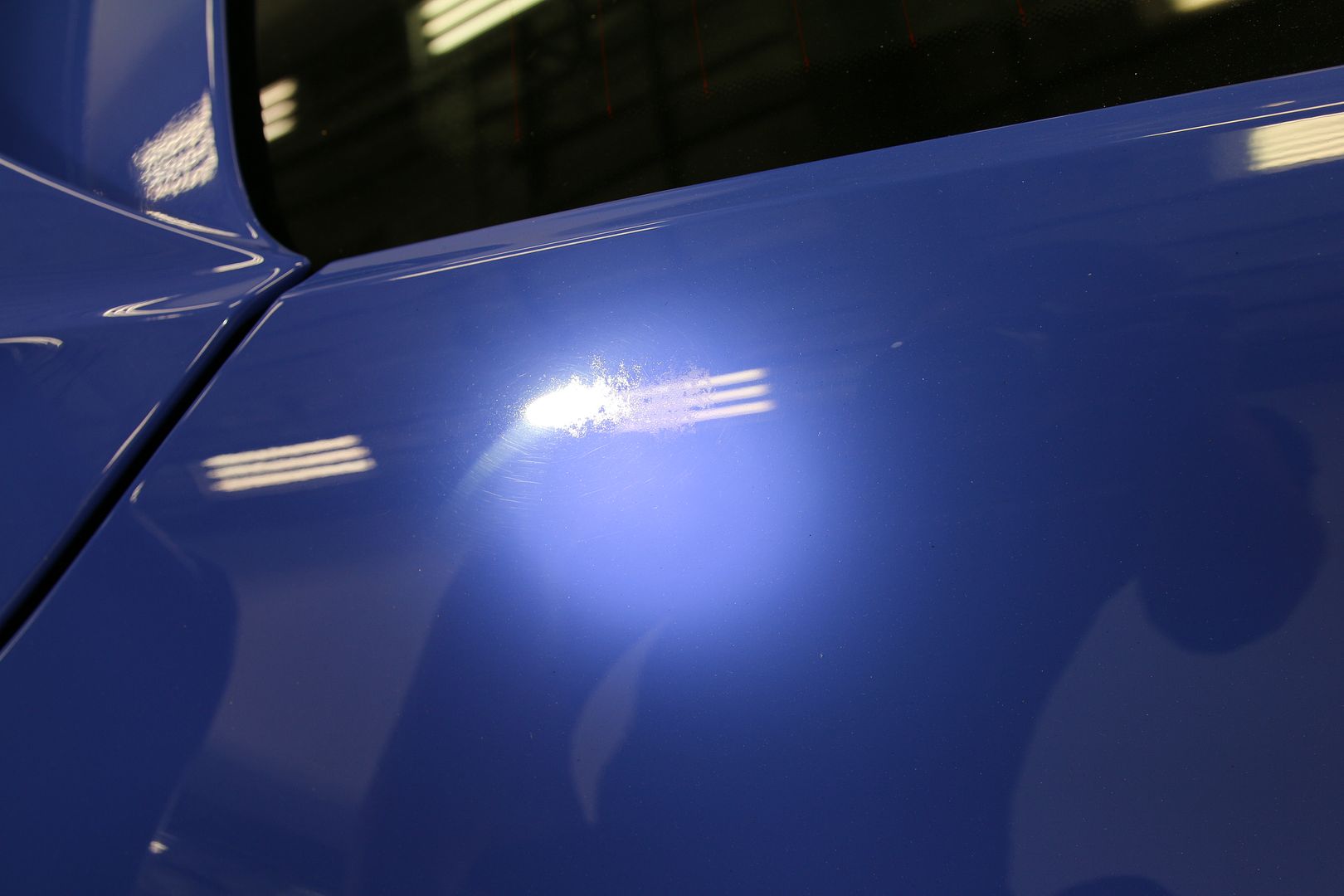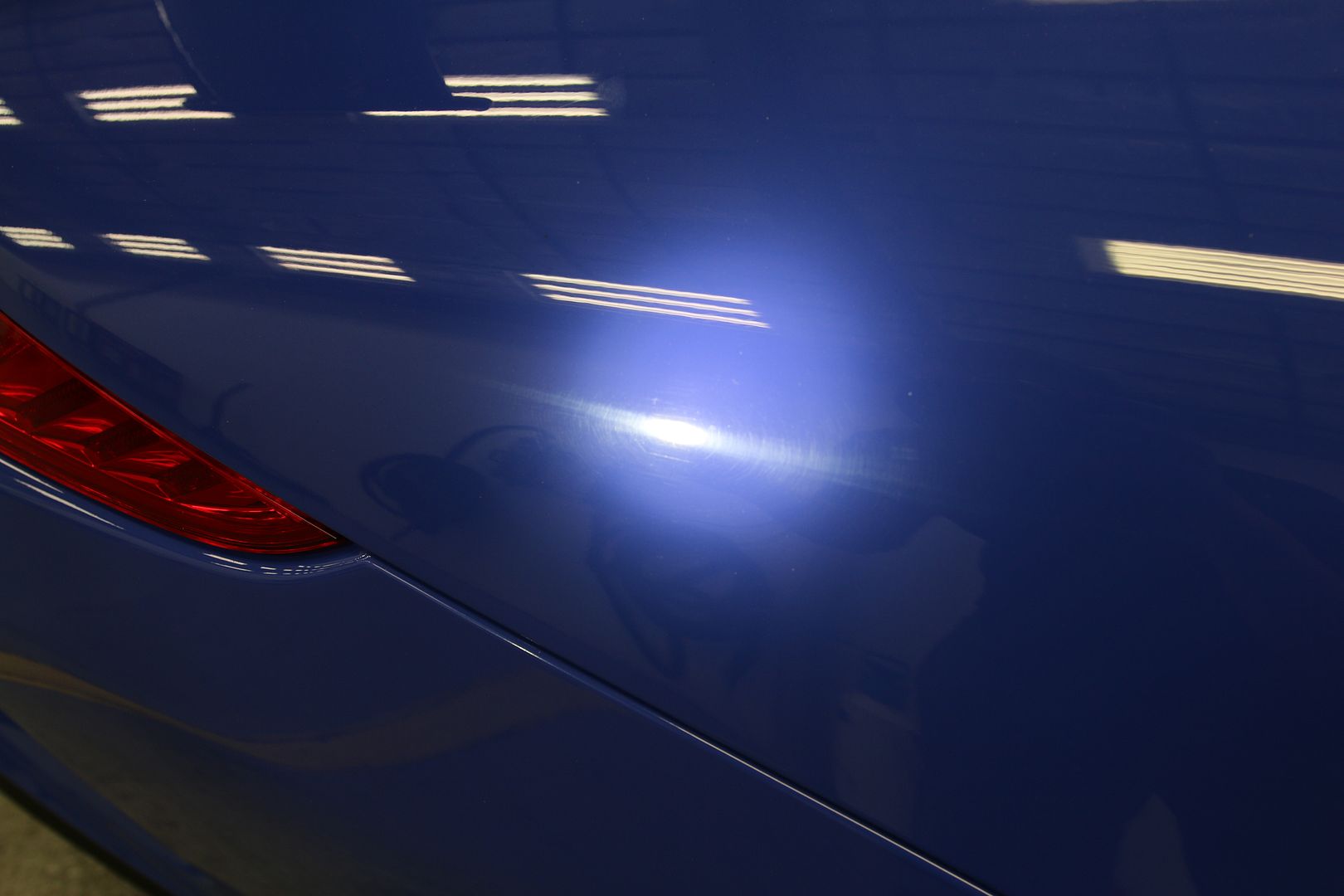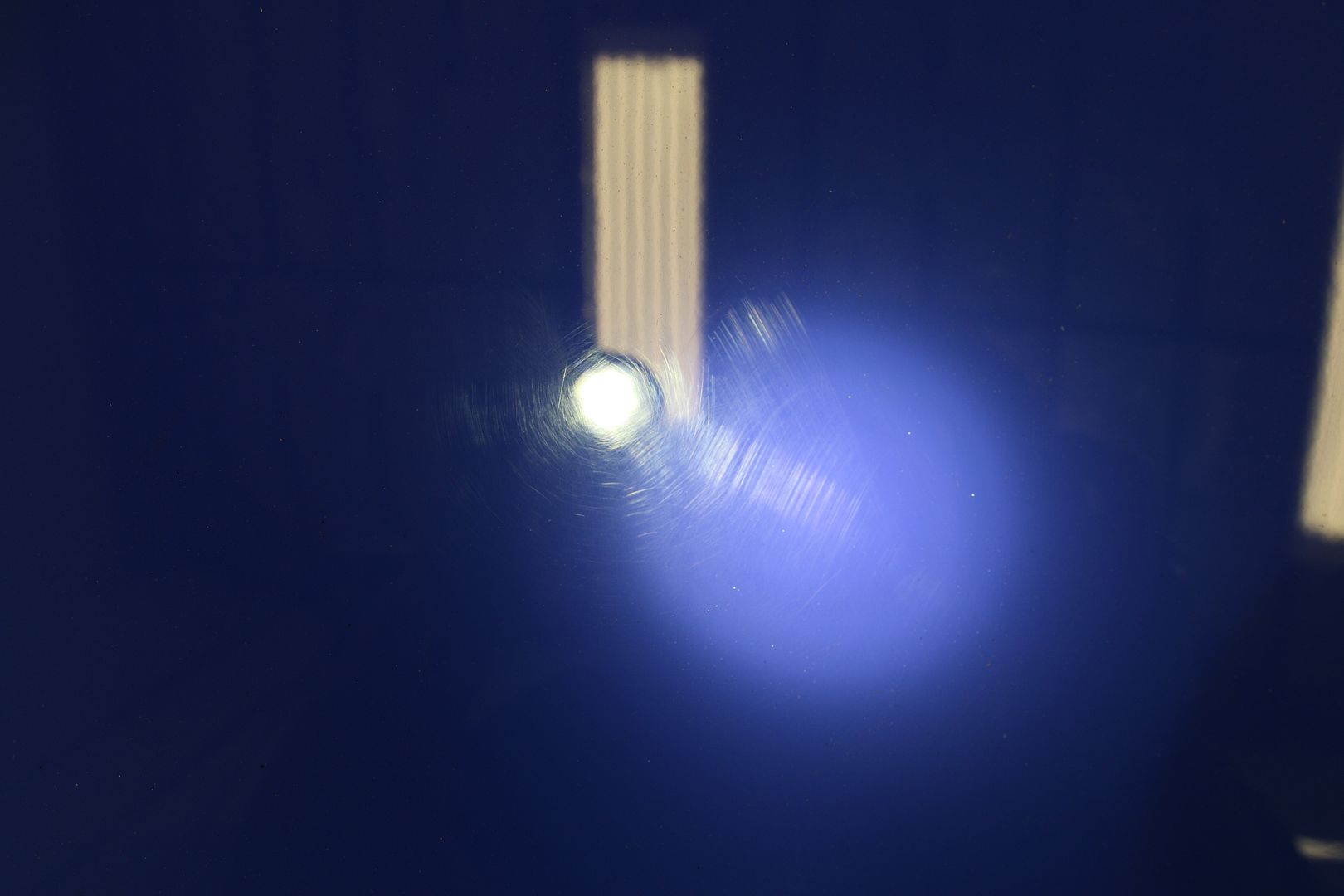 Trim pieces were dirty and could use a nice clean up.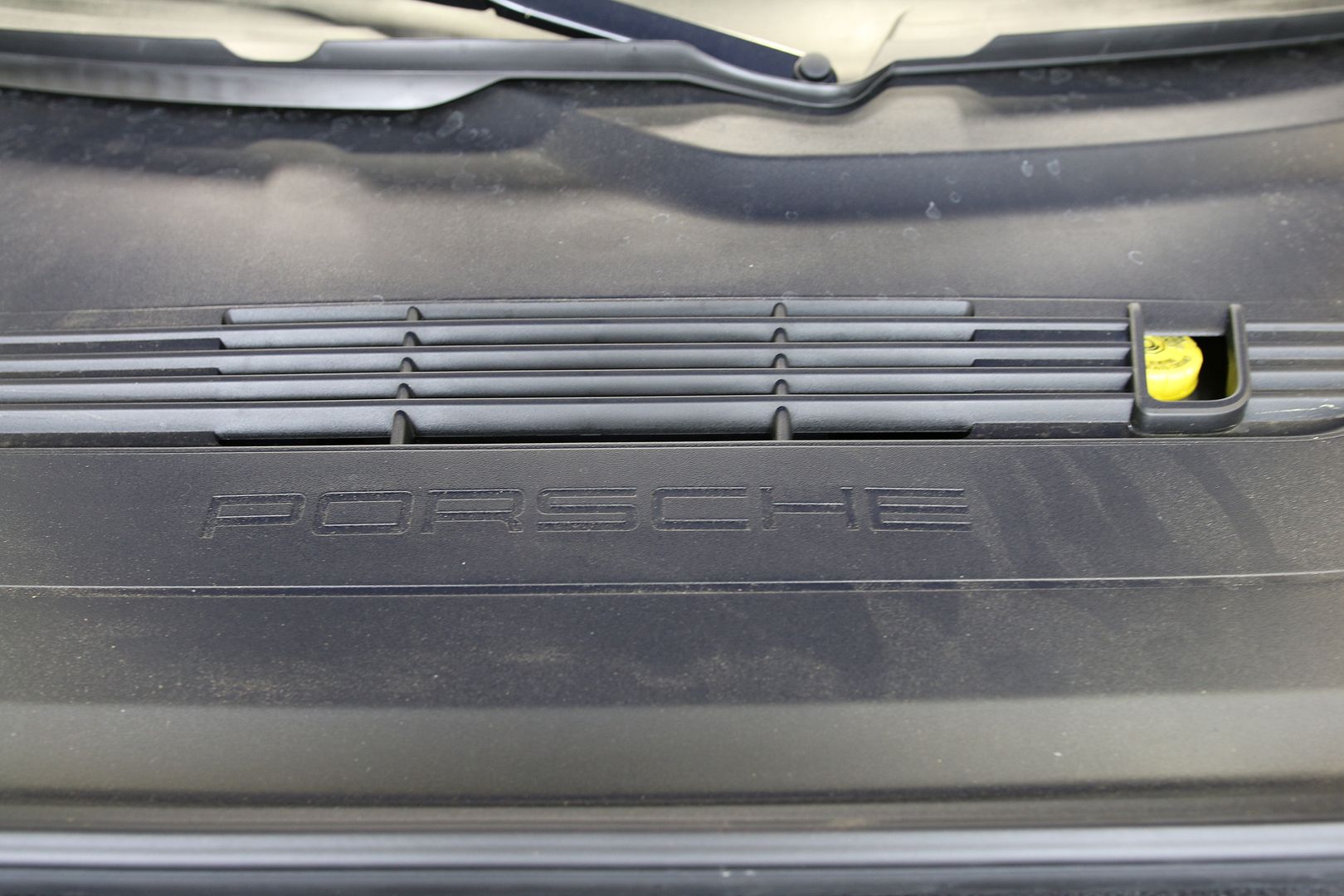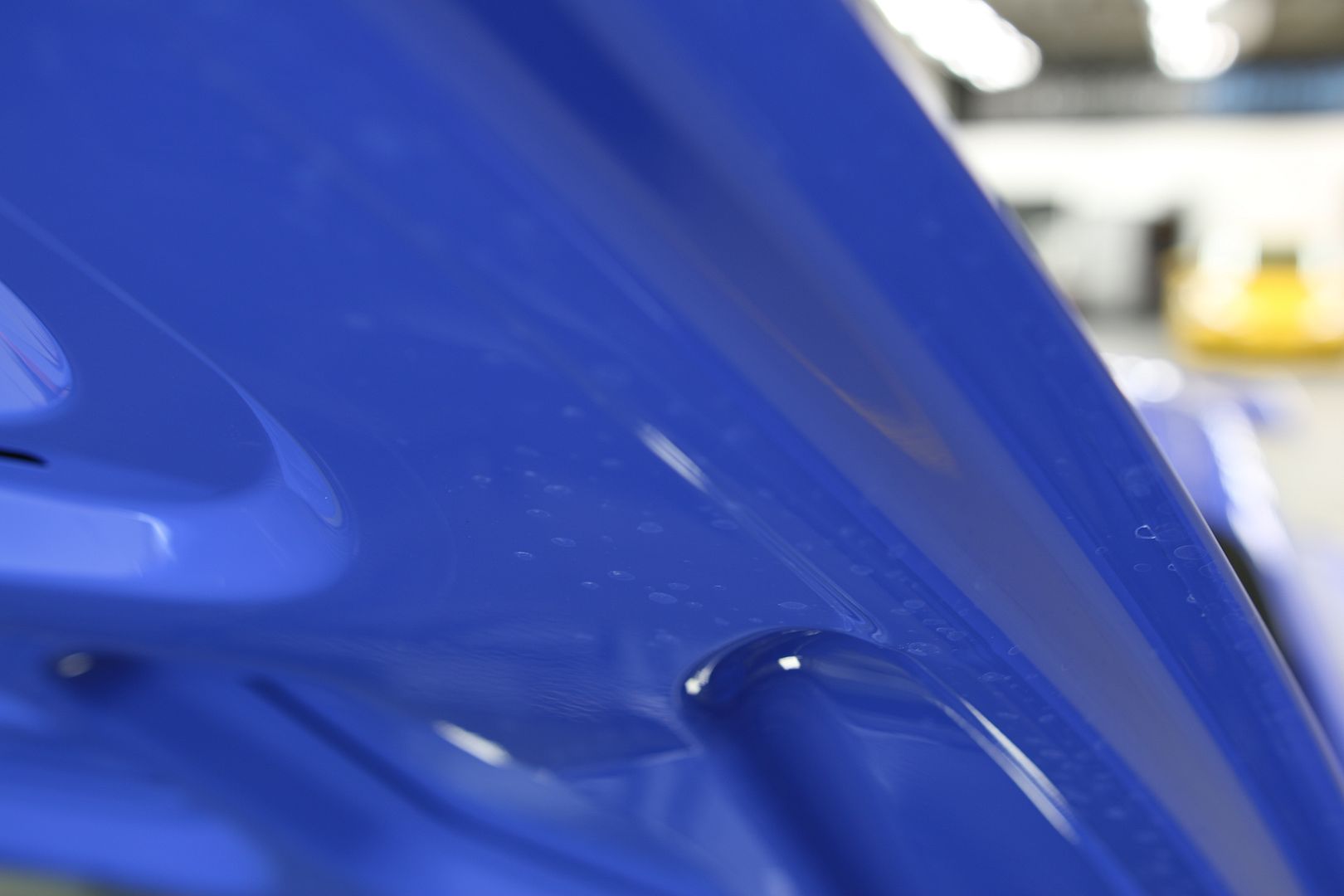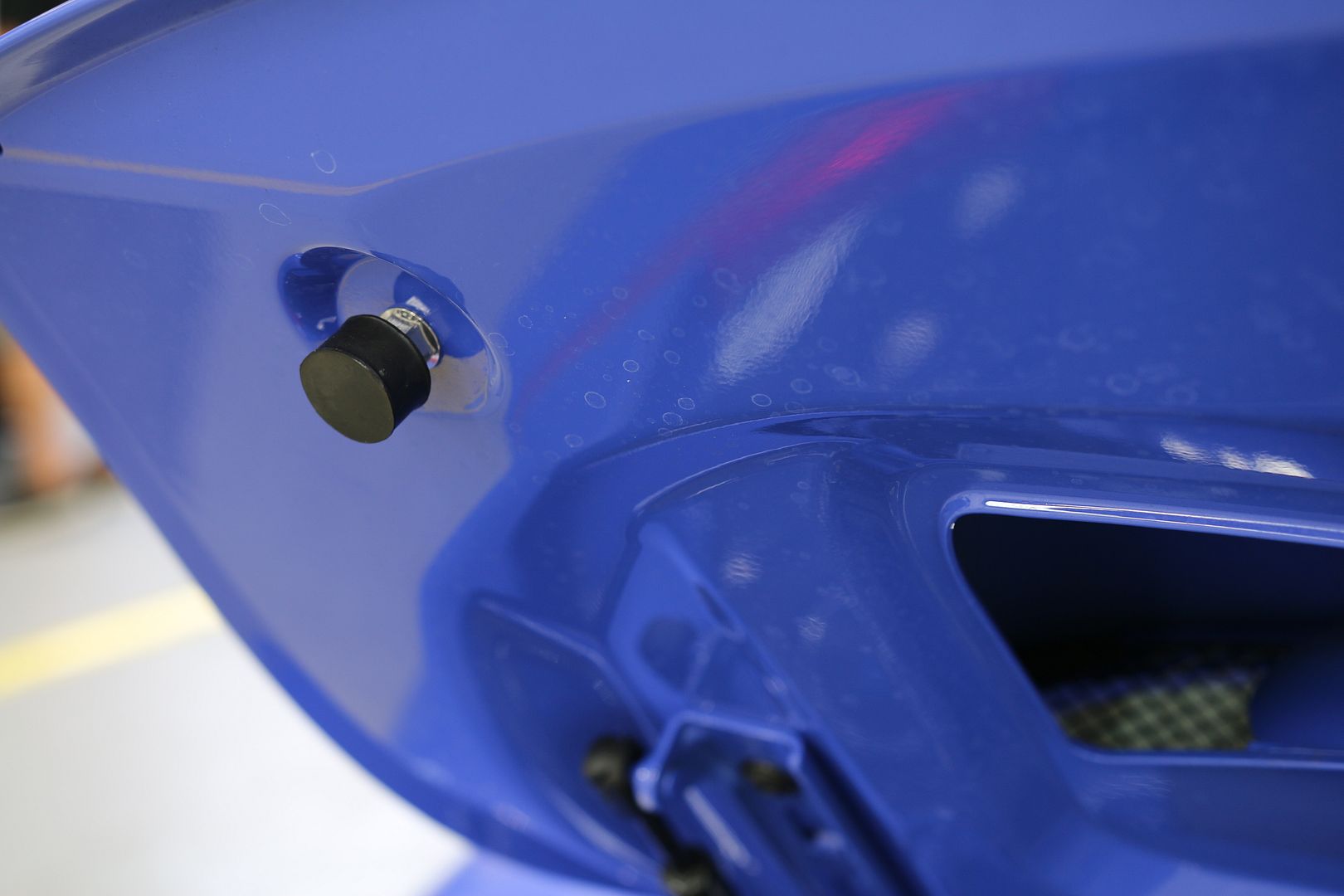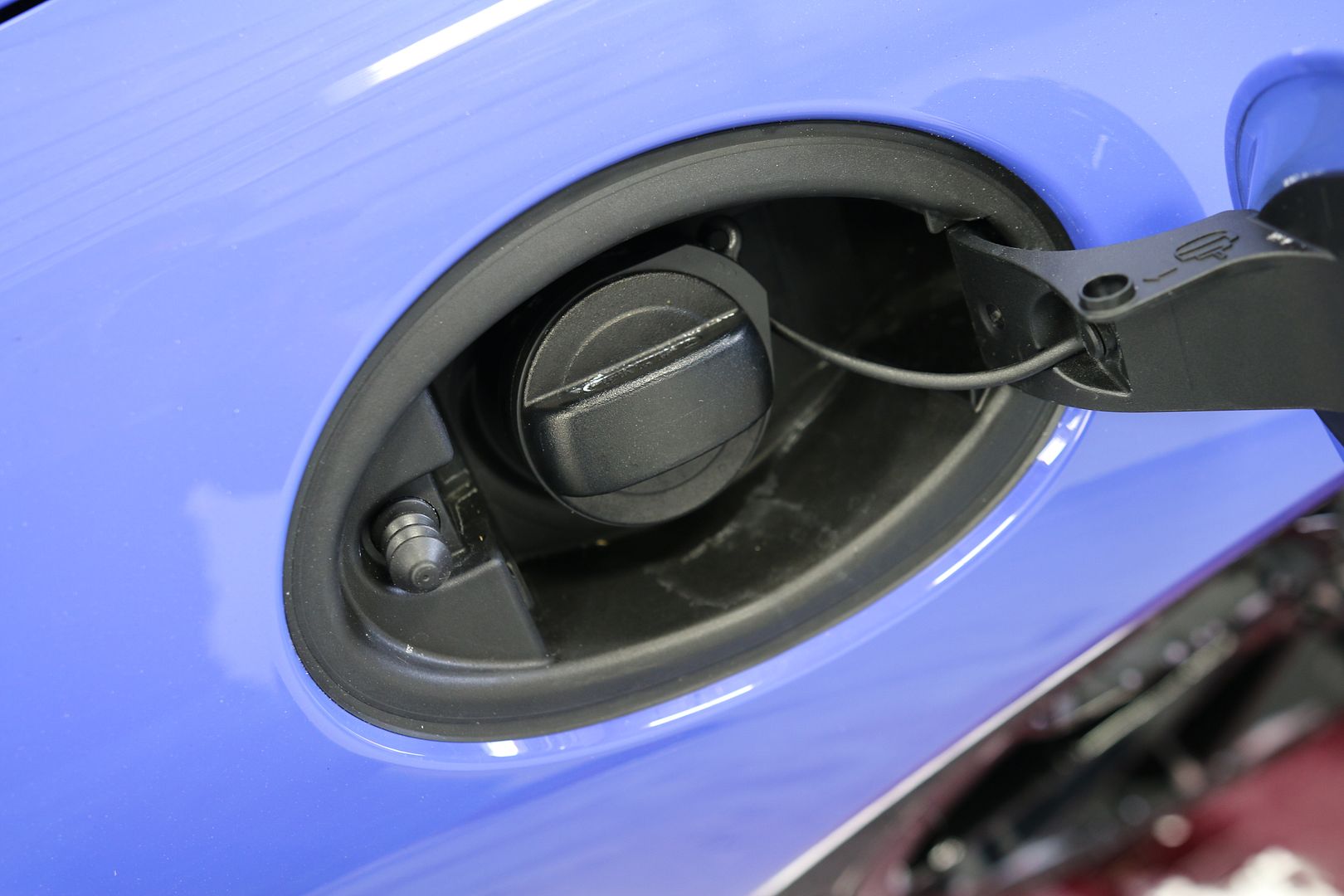 Prep and Wash  
Grills were pre cleaned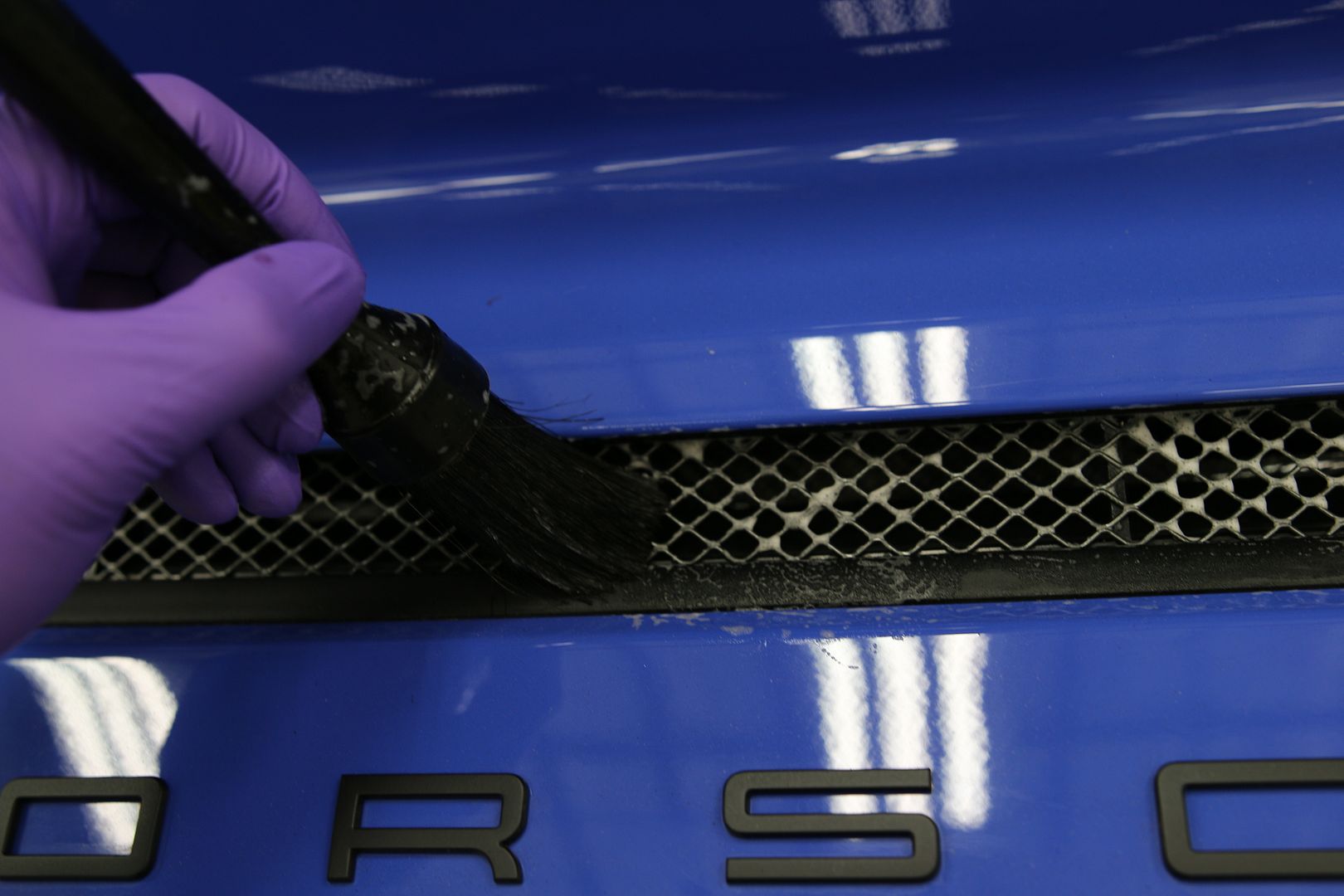 Trim pieces were attended to
Engine bay cleaned up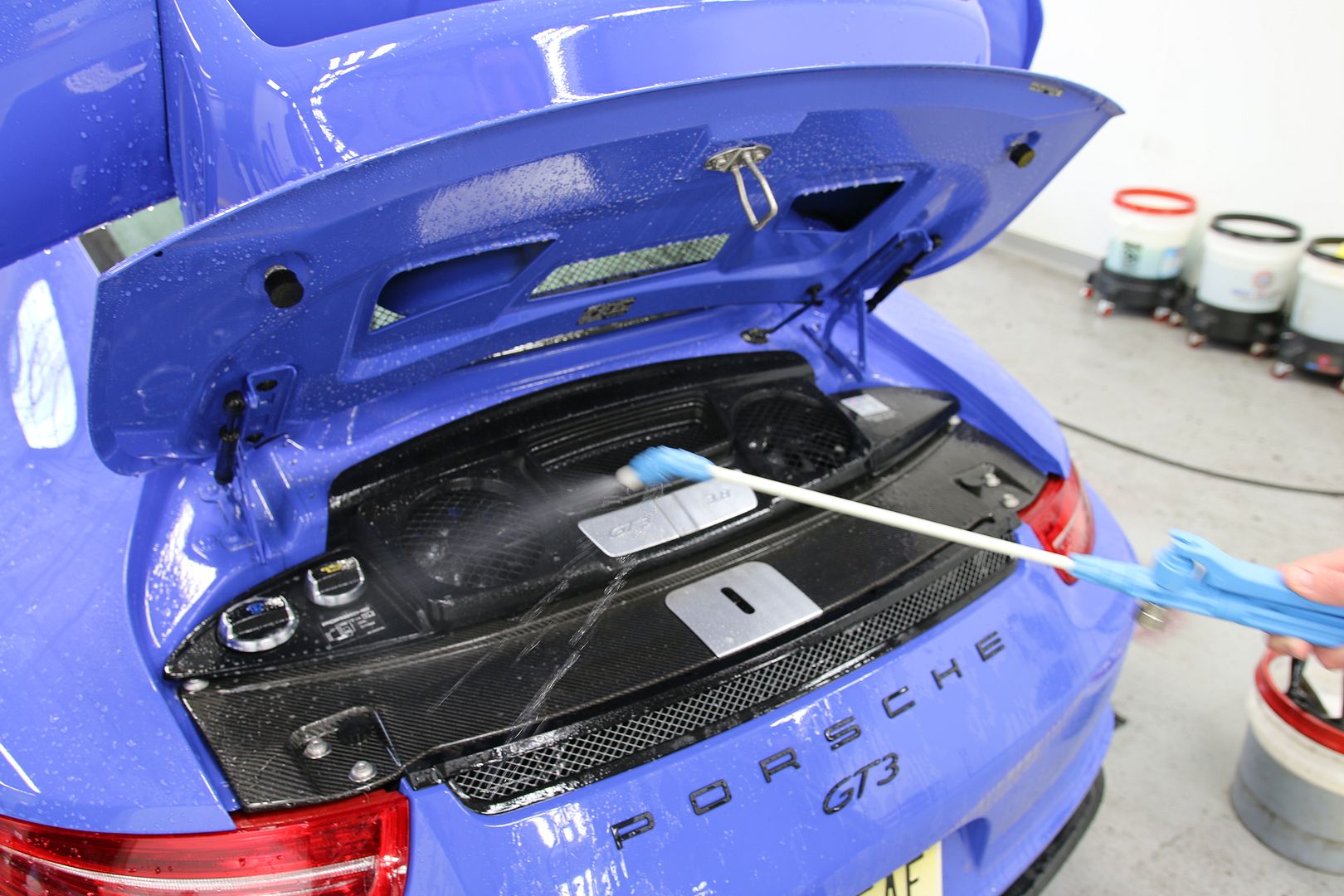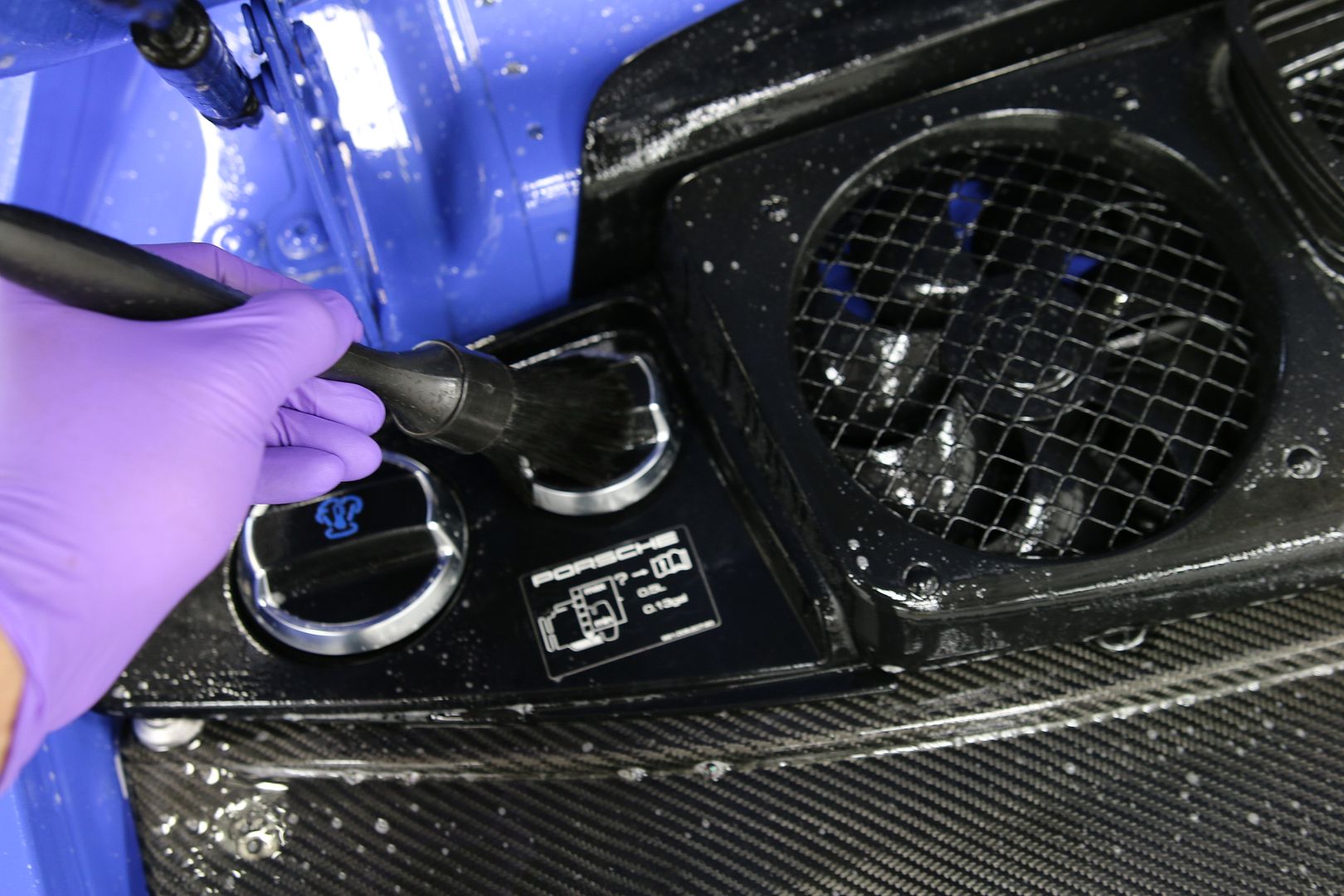 Wheels and Tires Cleaned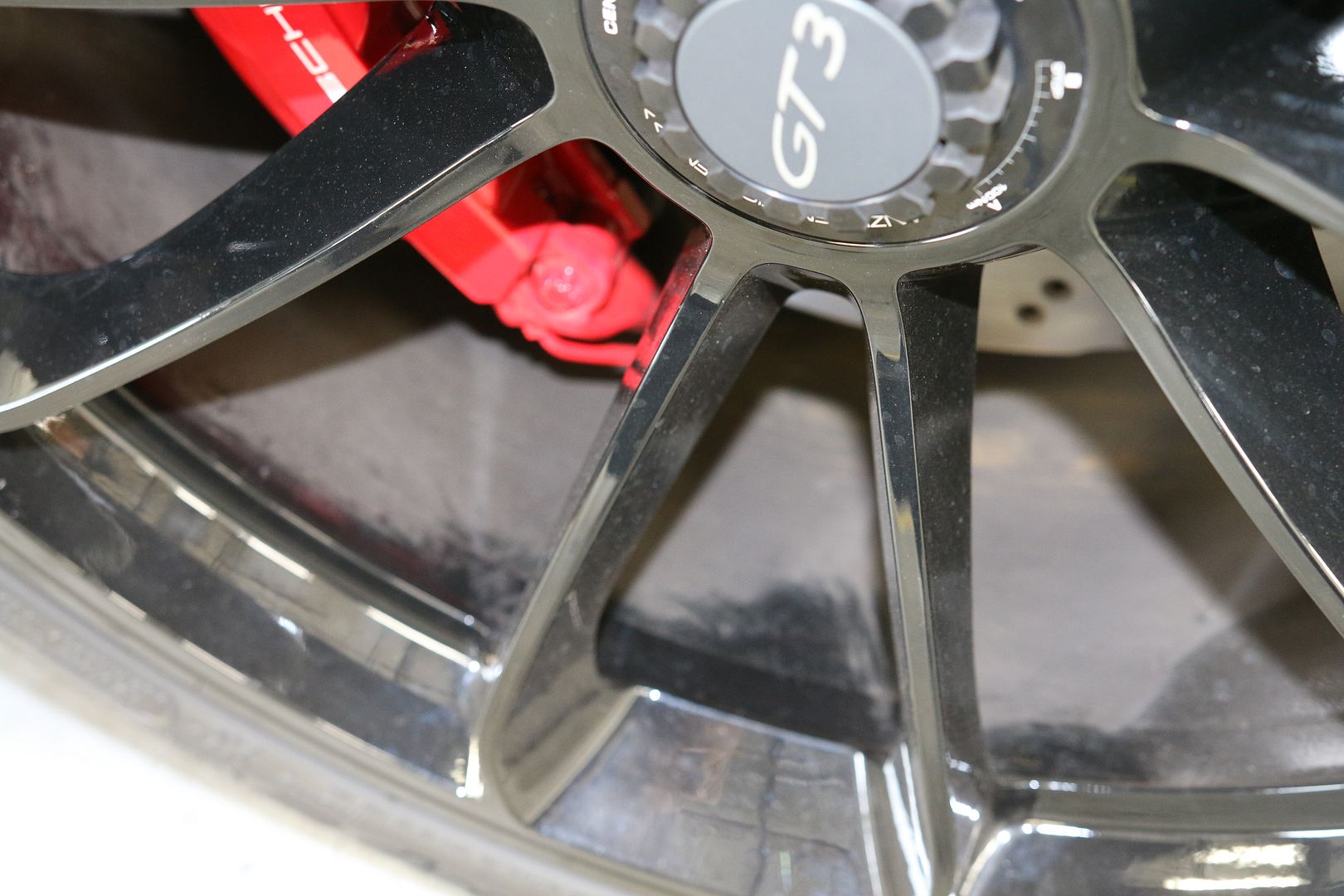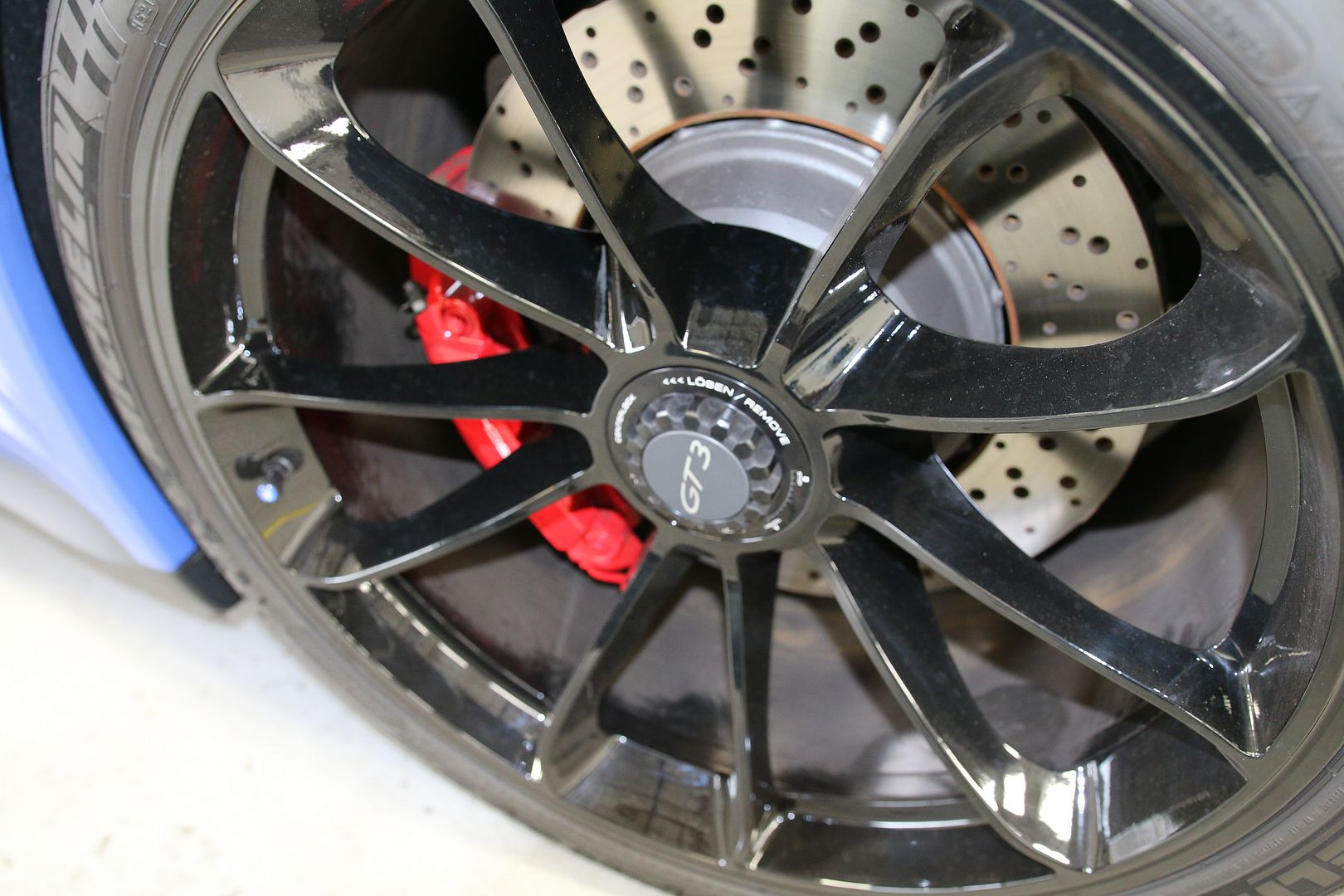 Sonax Wheel Cleaner Plus in our Kwazar Orion Pump Sprayer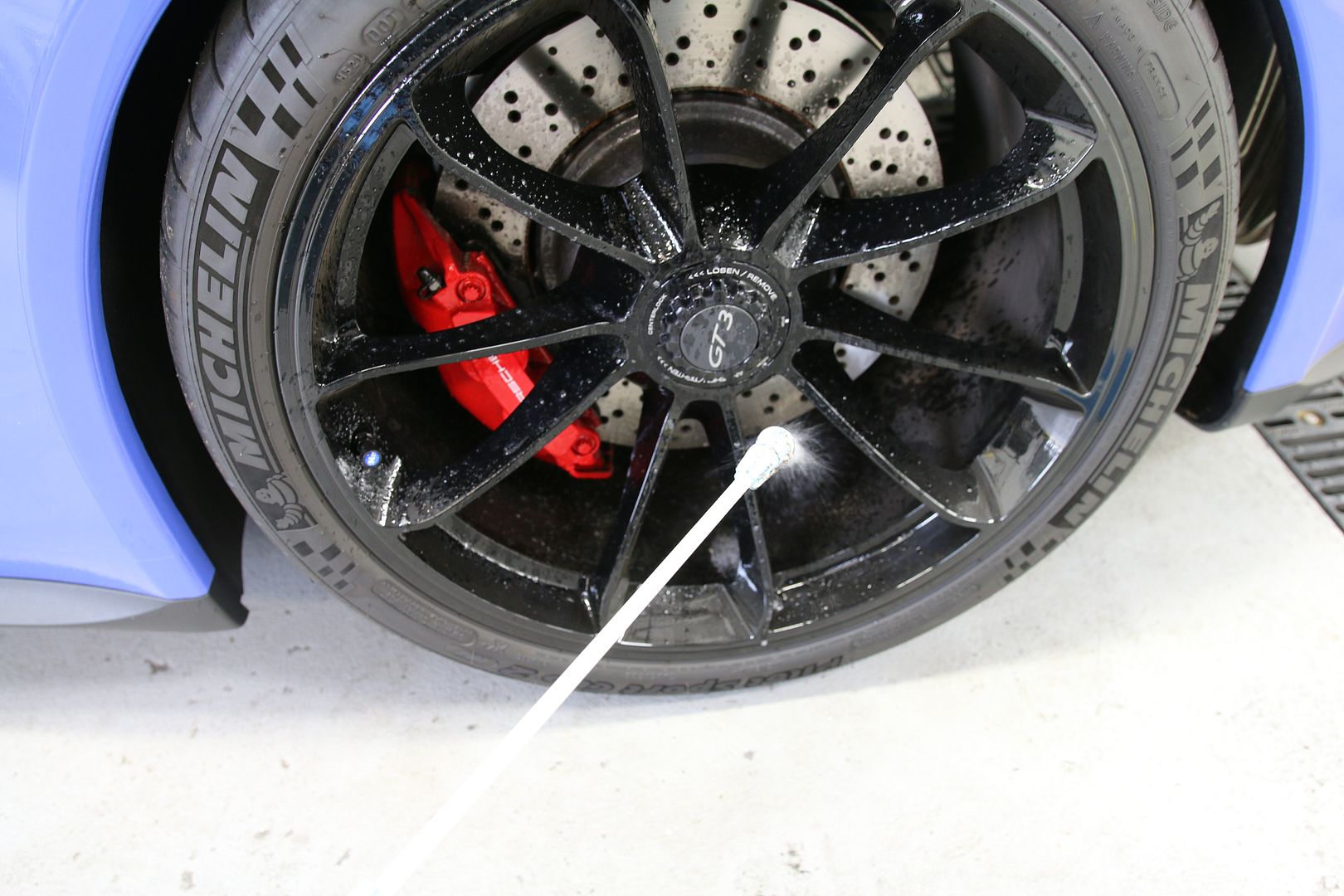 Wheel Woolies make for easy safe cleaning on the high gloss black wheels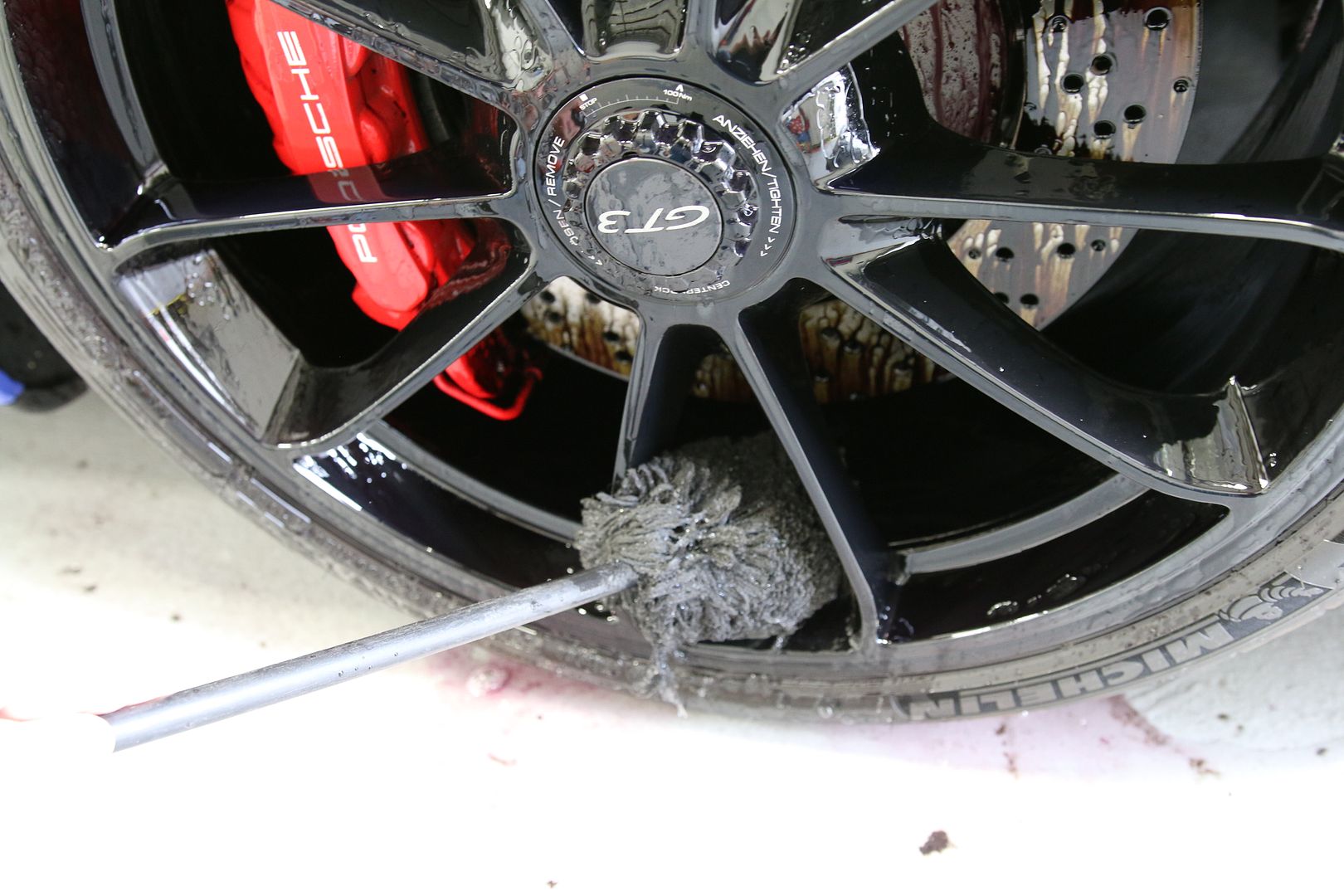 Tires cleaned up with a good all purpose cleaner - Adam's All Purpose and a good brush the Uber Boar's Hair Brush
Wheel wells were brushed and cleaned up as well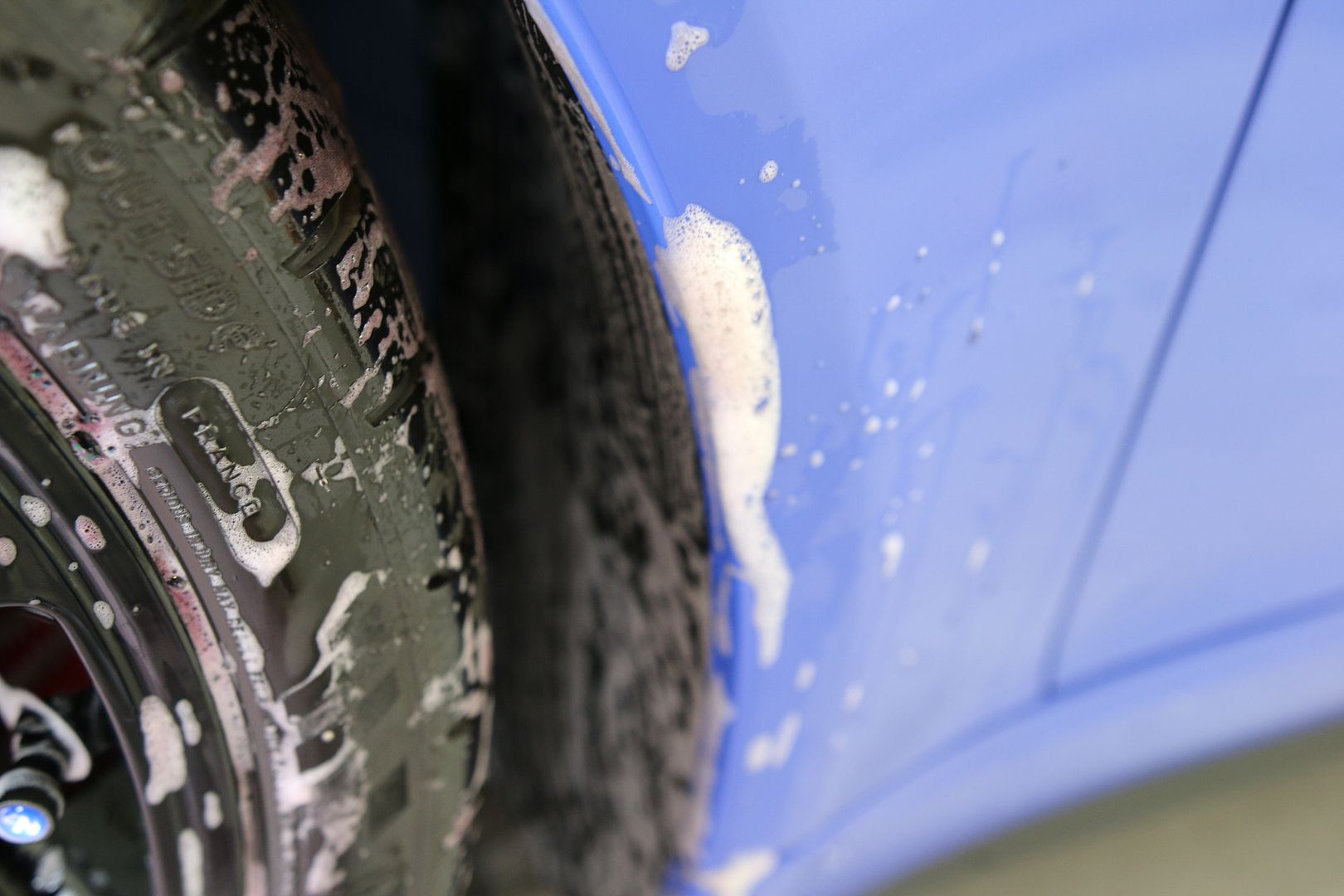 Calipers were taken care of.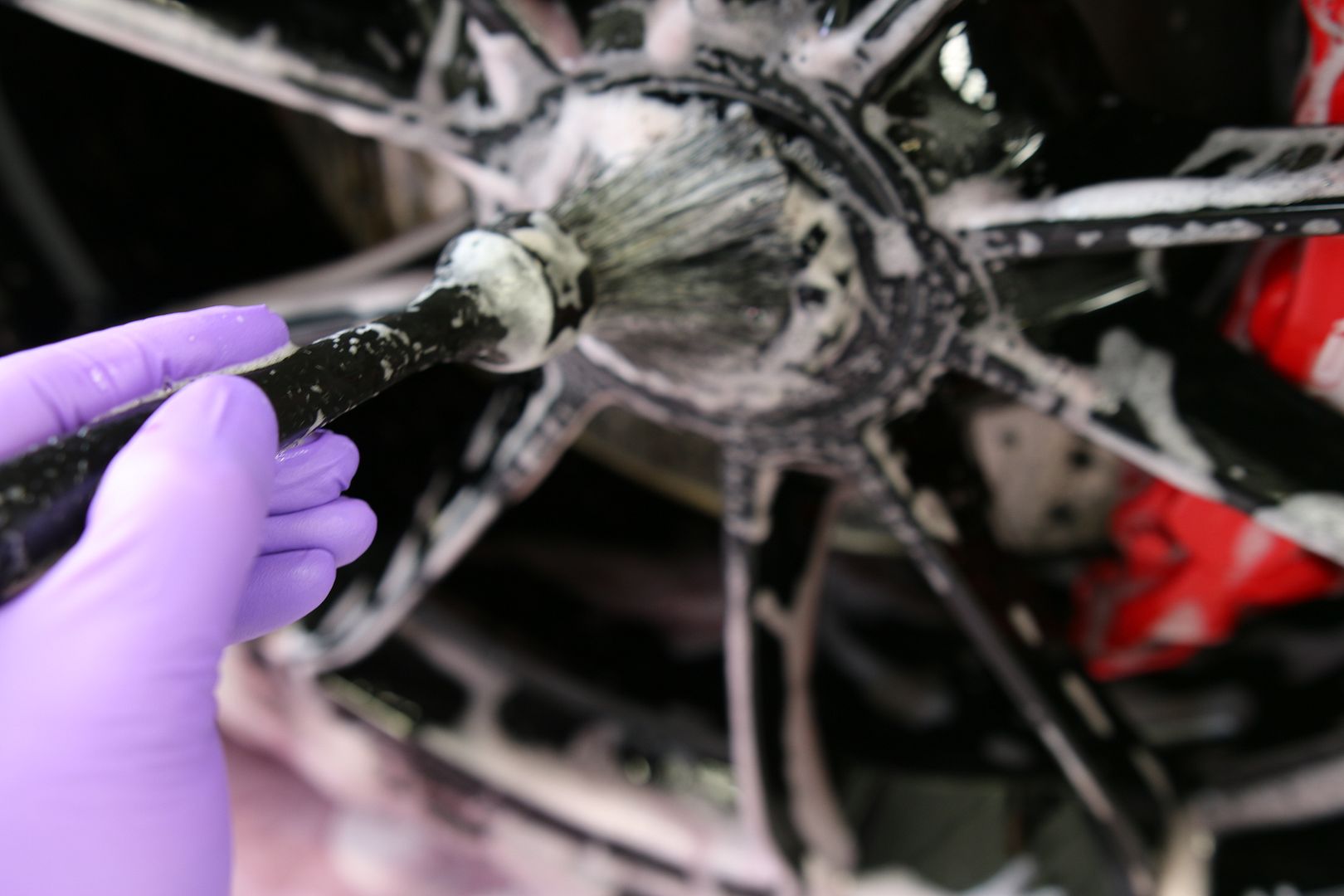 Wheels, tires, wheel wells all rinsed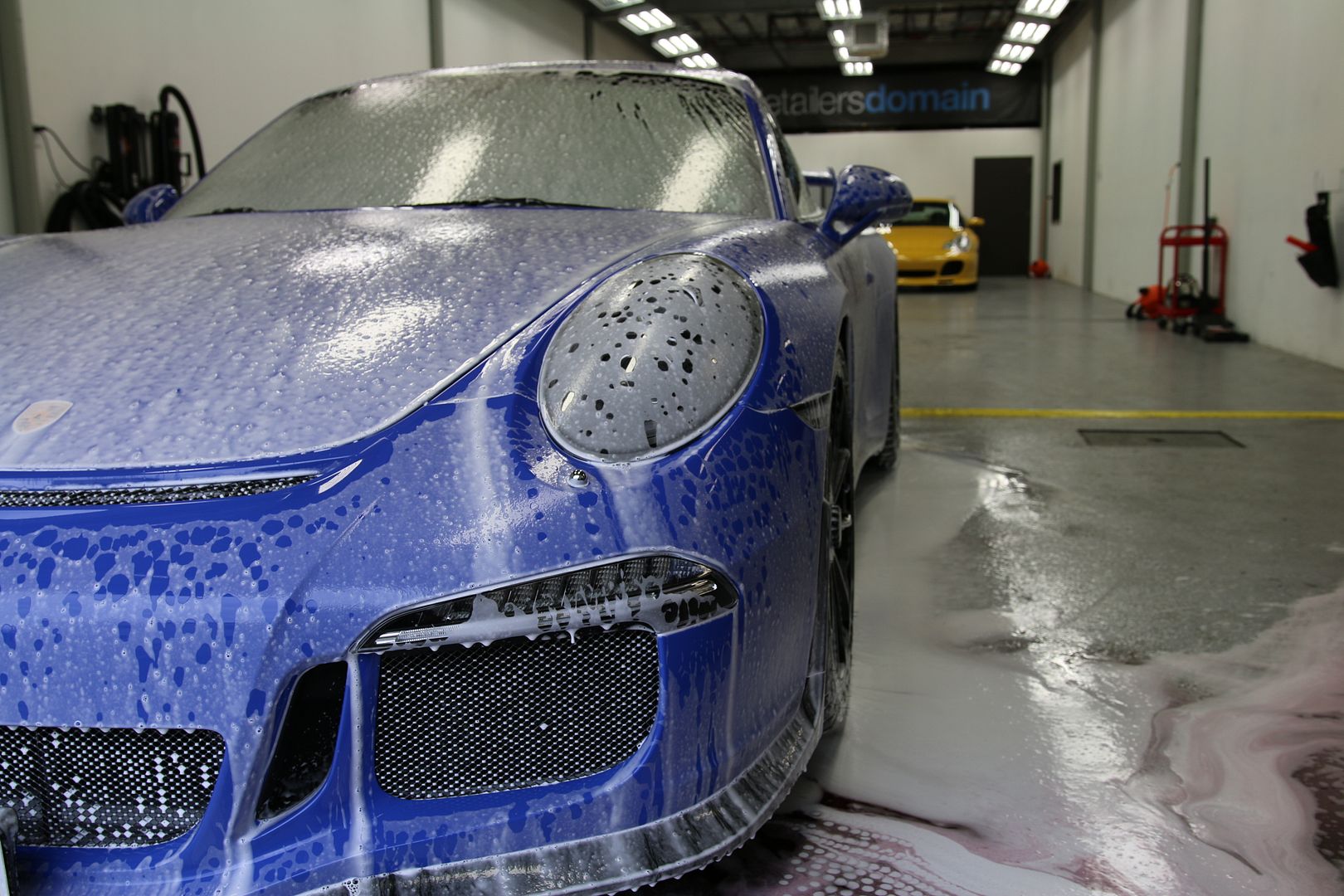 We used Sonax Fallout Remover as it was it's a great decon product - it's a little slower than the rest but that was by design, since its slower we have more time to react to the products turning white which makes for unnecessary clean up or even polishing from the product staining trim pieces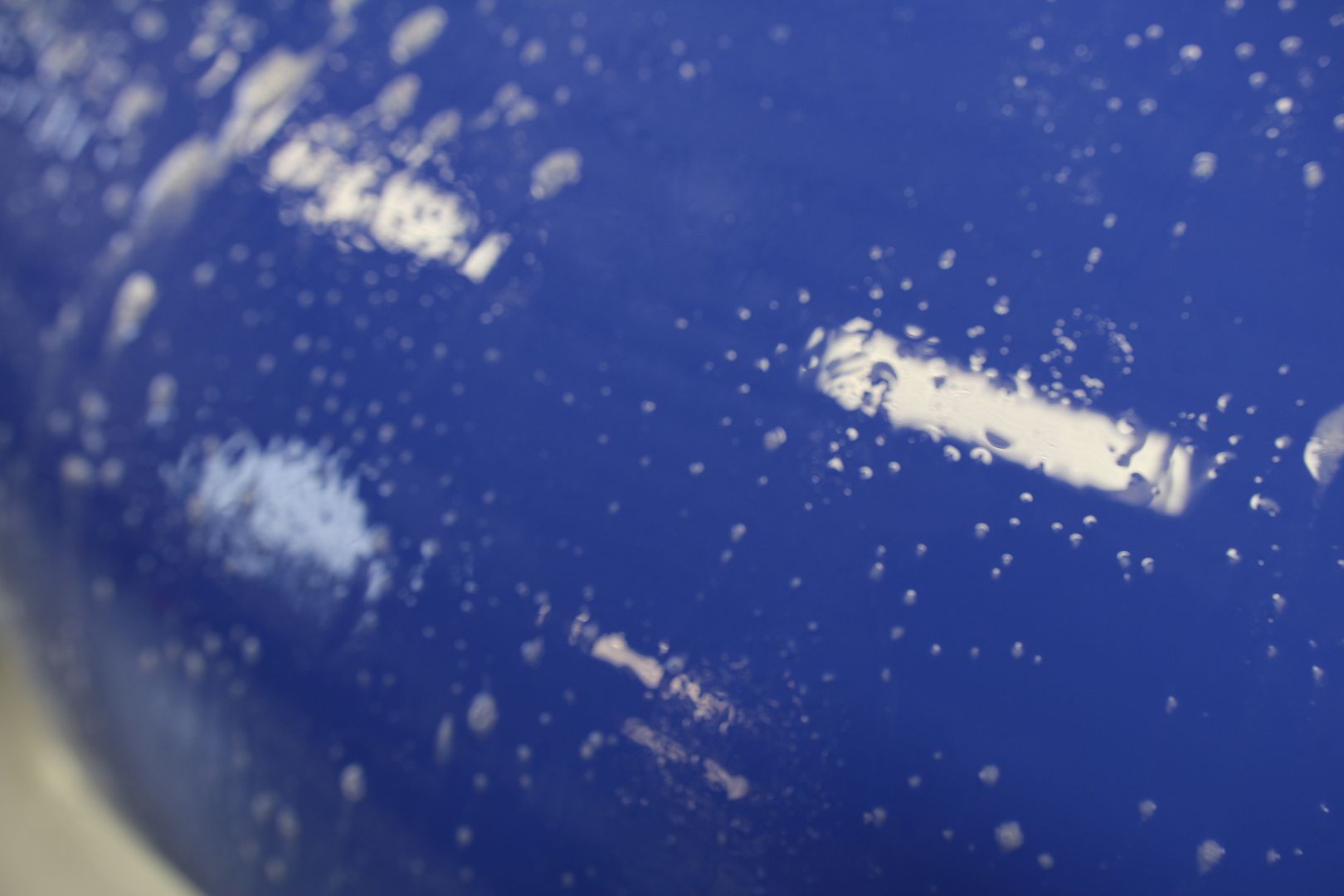 Rinsed
Next up we clayed the car
Another quick rinse after claying the paint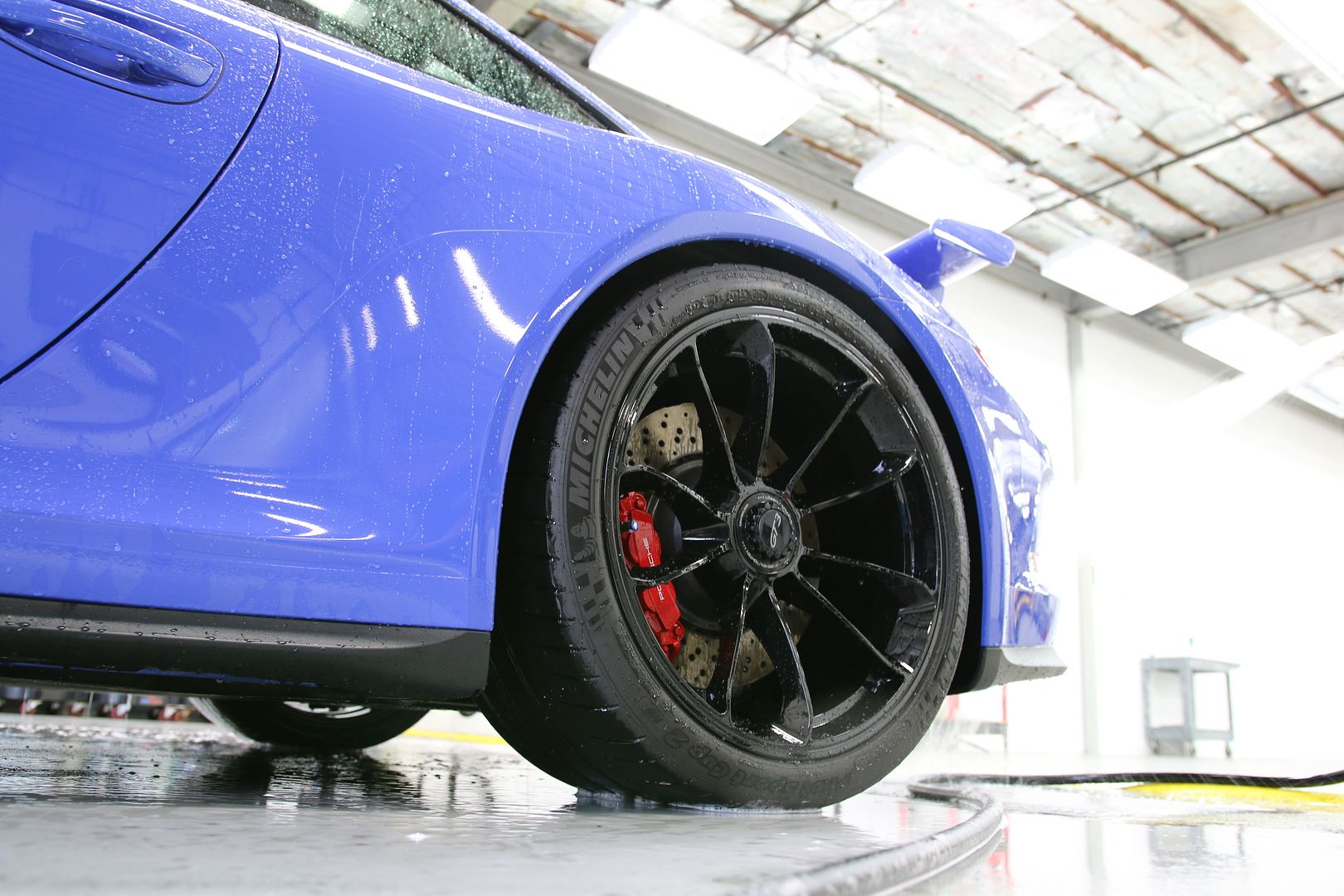 MetroVac Master Blaster 8 hp used to dry the GT3
We put the  lights on the paint to find more issues with the paint.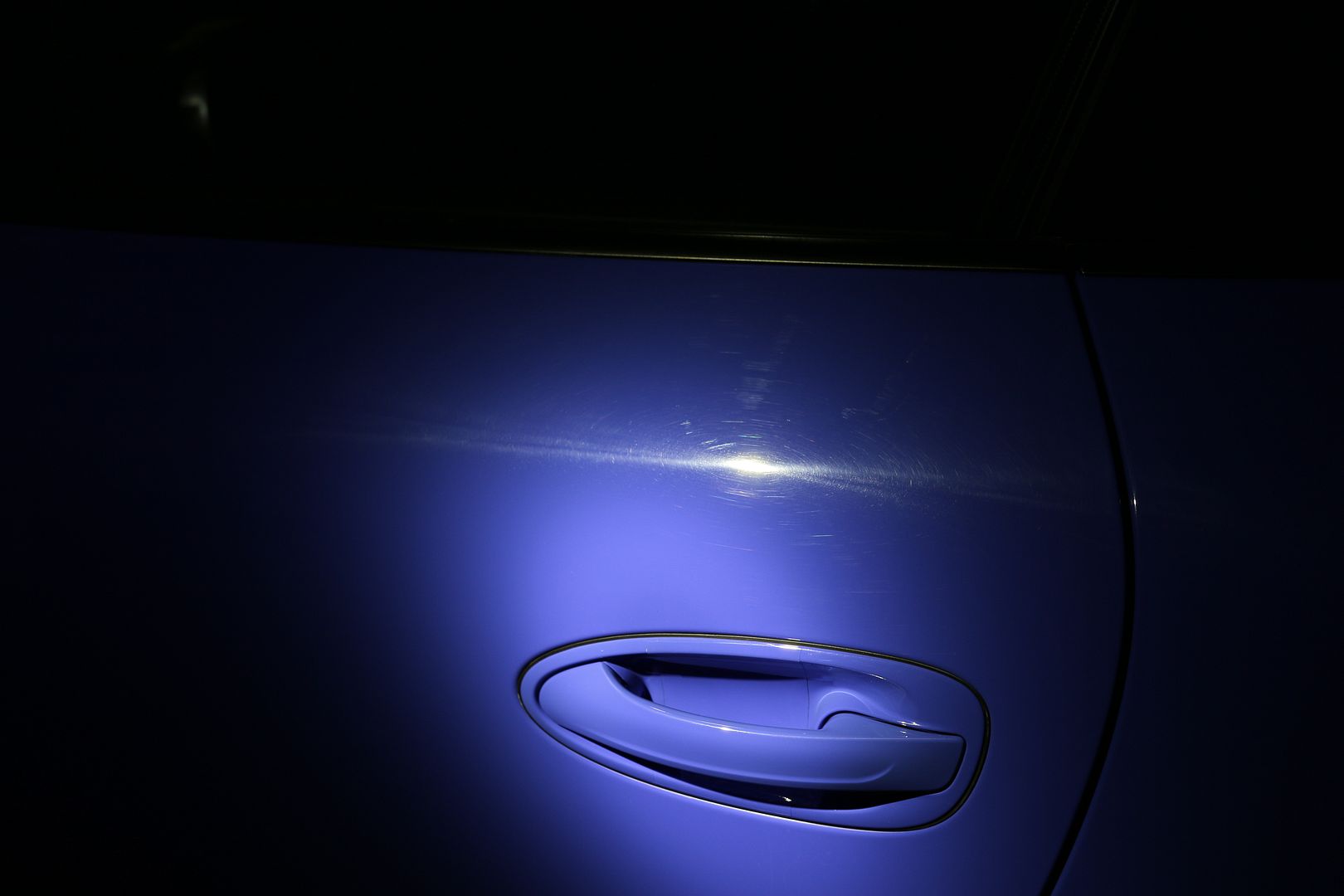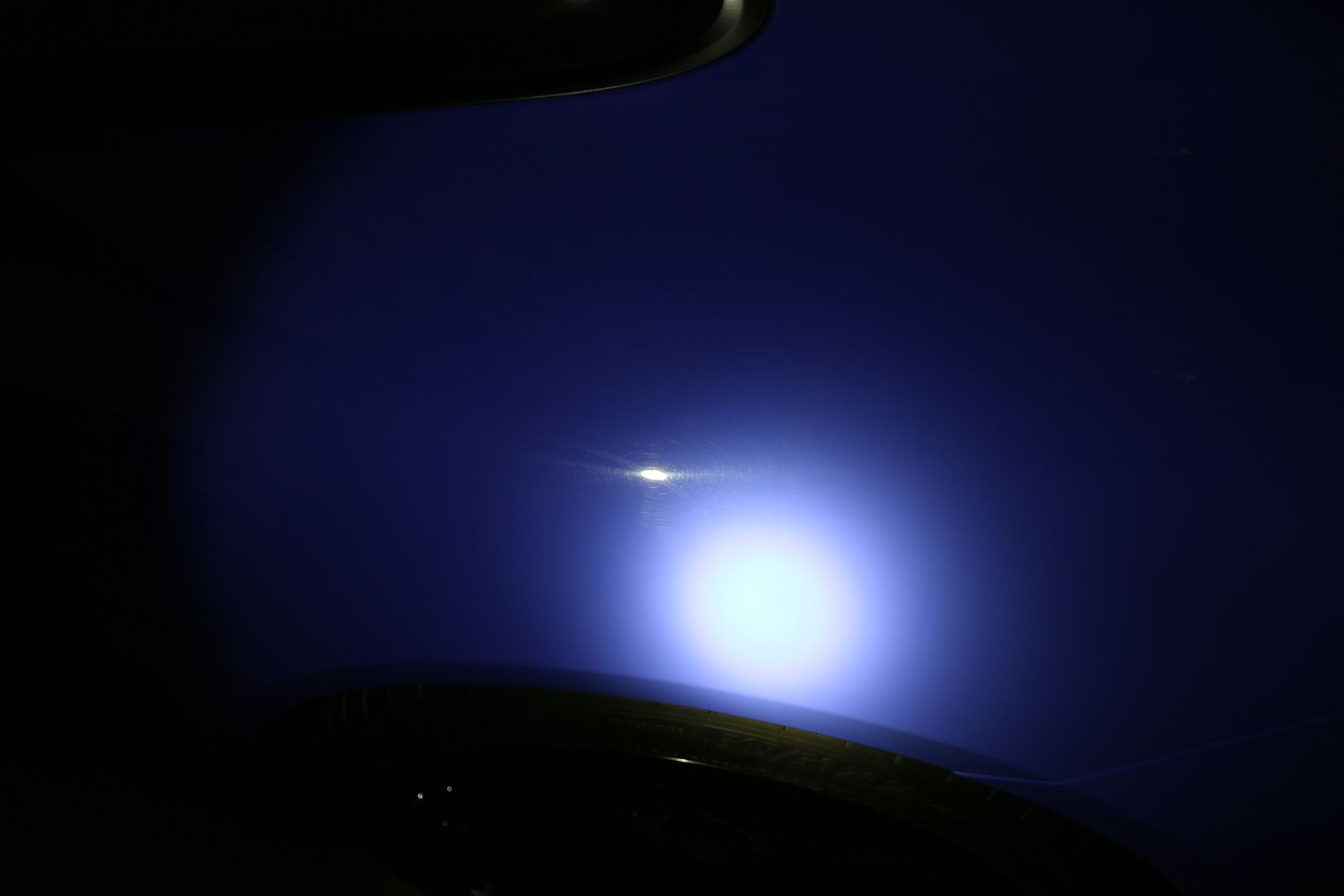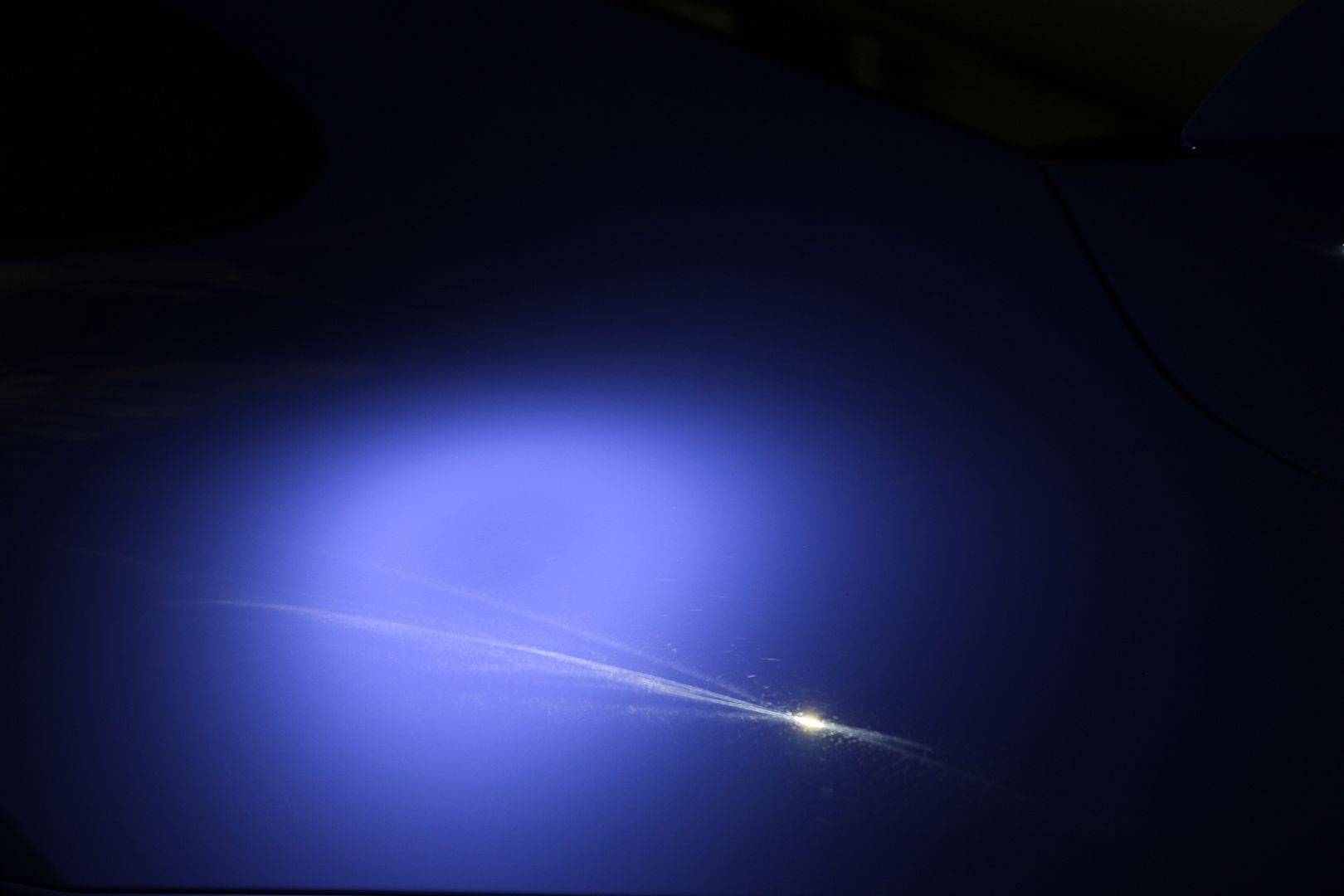 A 50/50 shot of the paint after compounding with Meguiar's M101
Before shot of the passenger fender
Close up
After compounding and polishing - Meguiar's M101 with a Meg's MF Cutting Pad followed by Sonax EX0406 with a Meg's Soft Buff Polishing Pad on a Rupes LHR21 and Rupes LHR75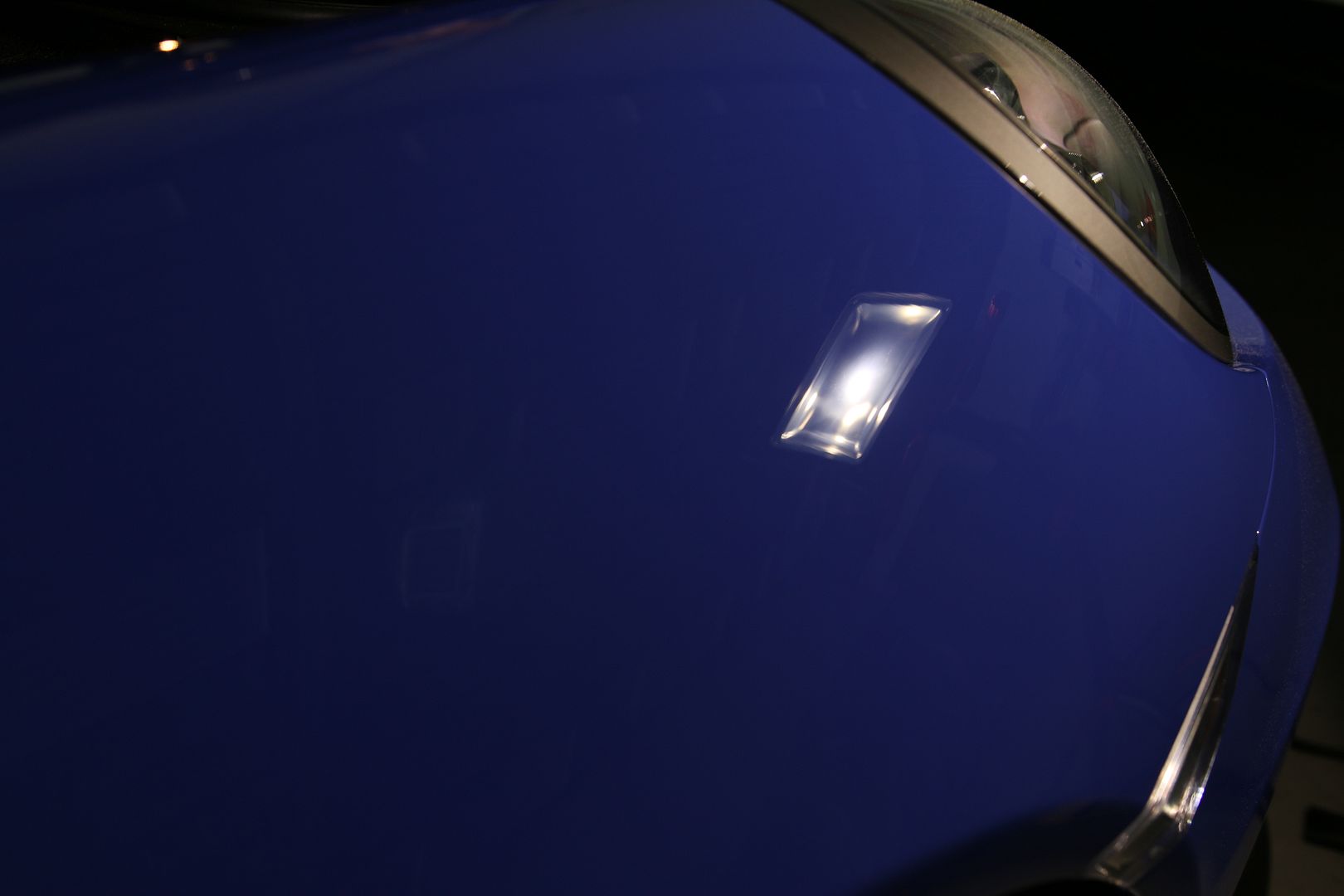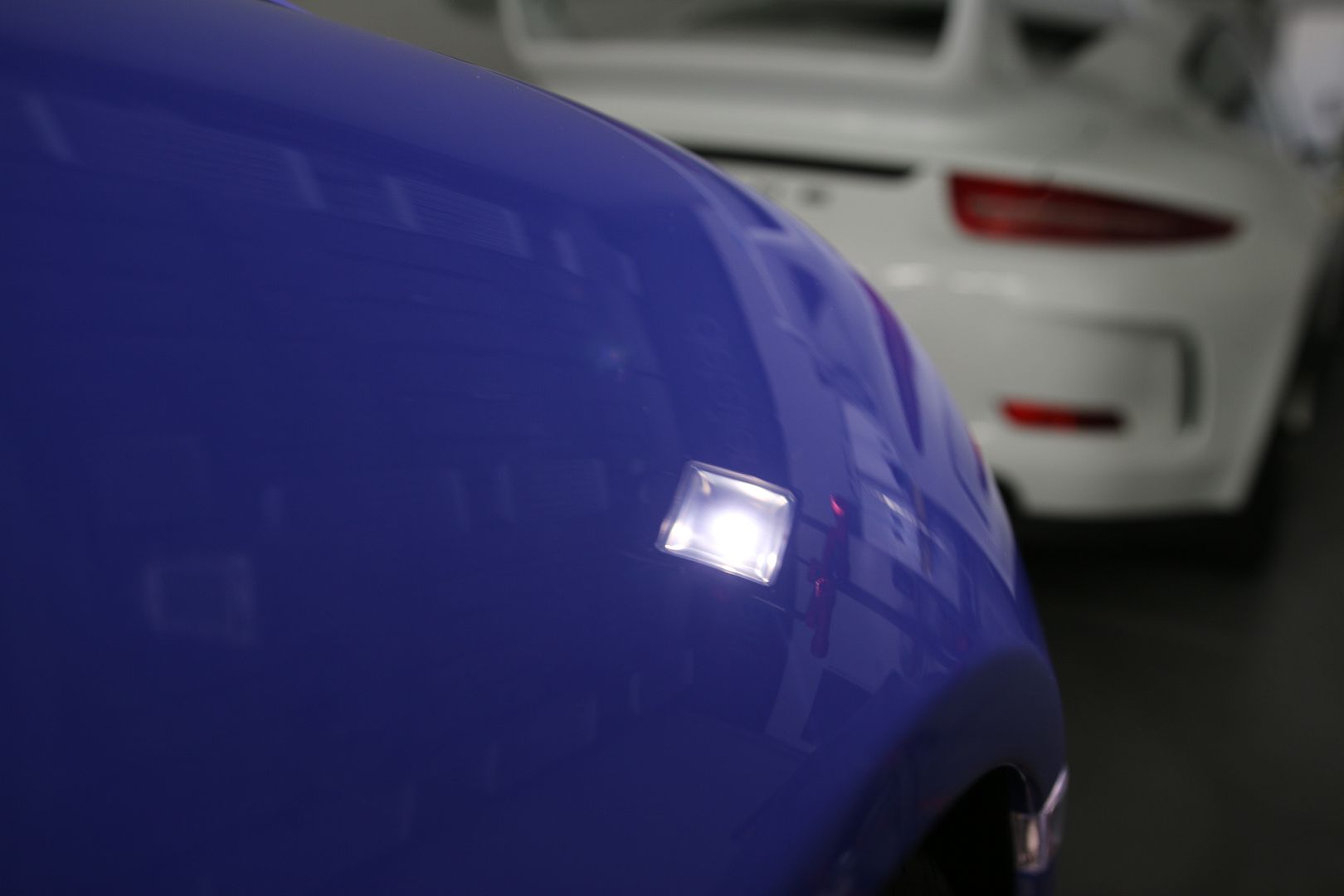 Griot's Boss G21 was used as well on this job.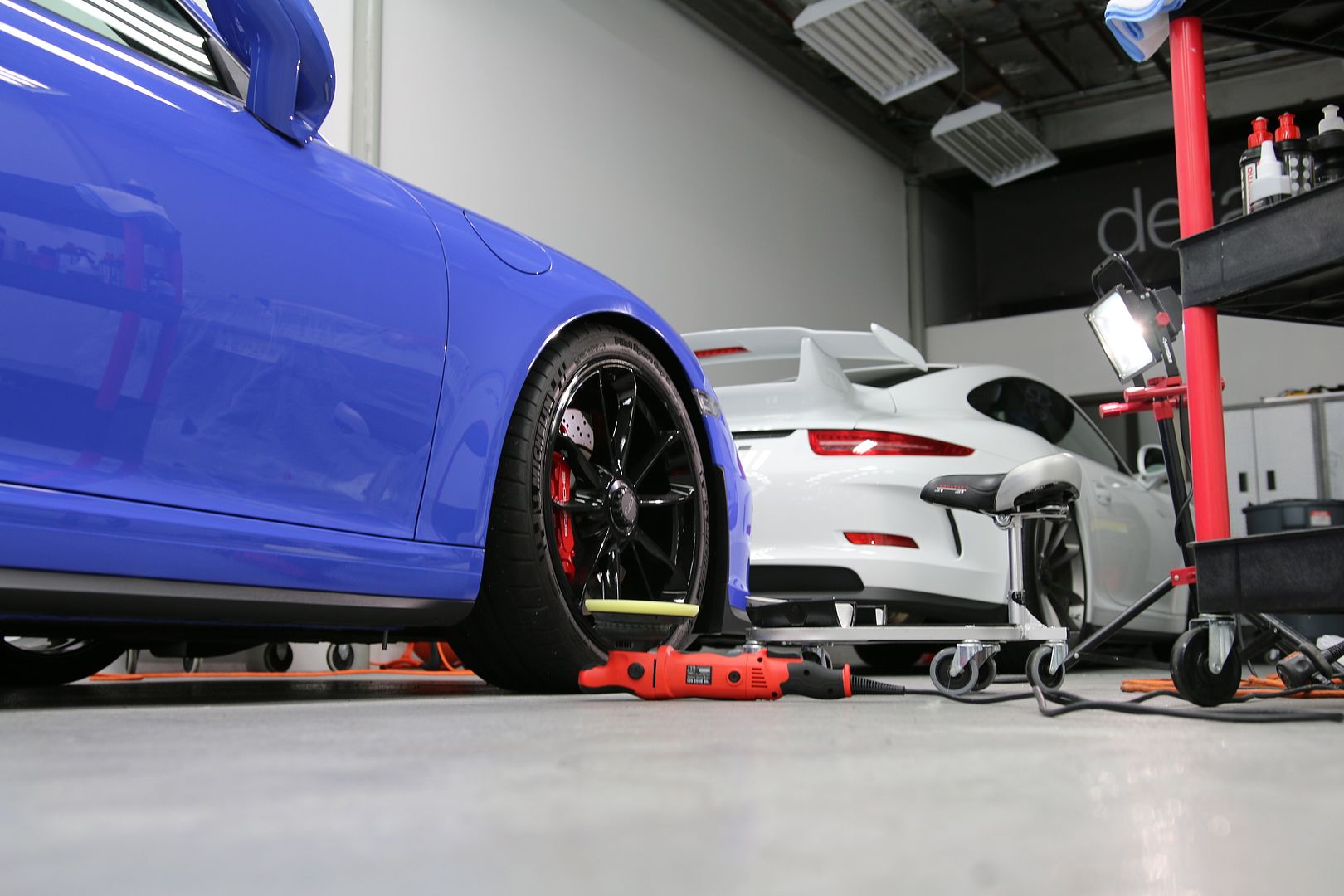 Rupes LHR75 used on tight spots like the bumper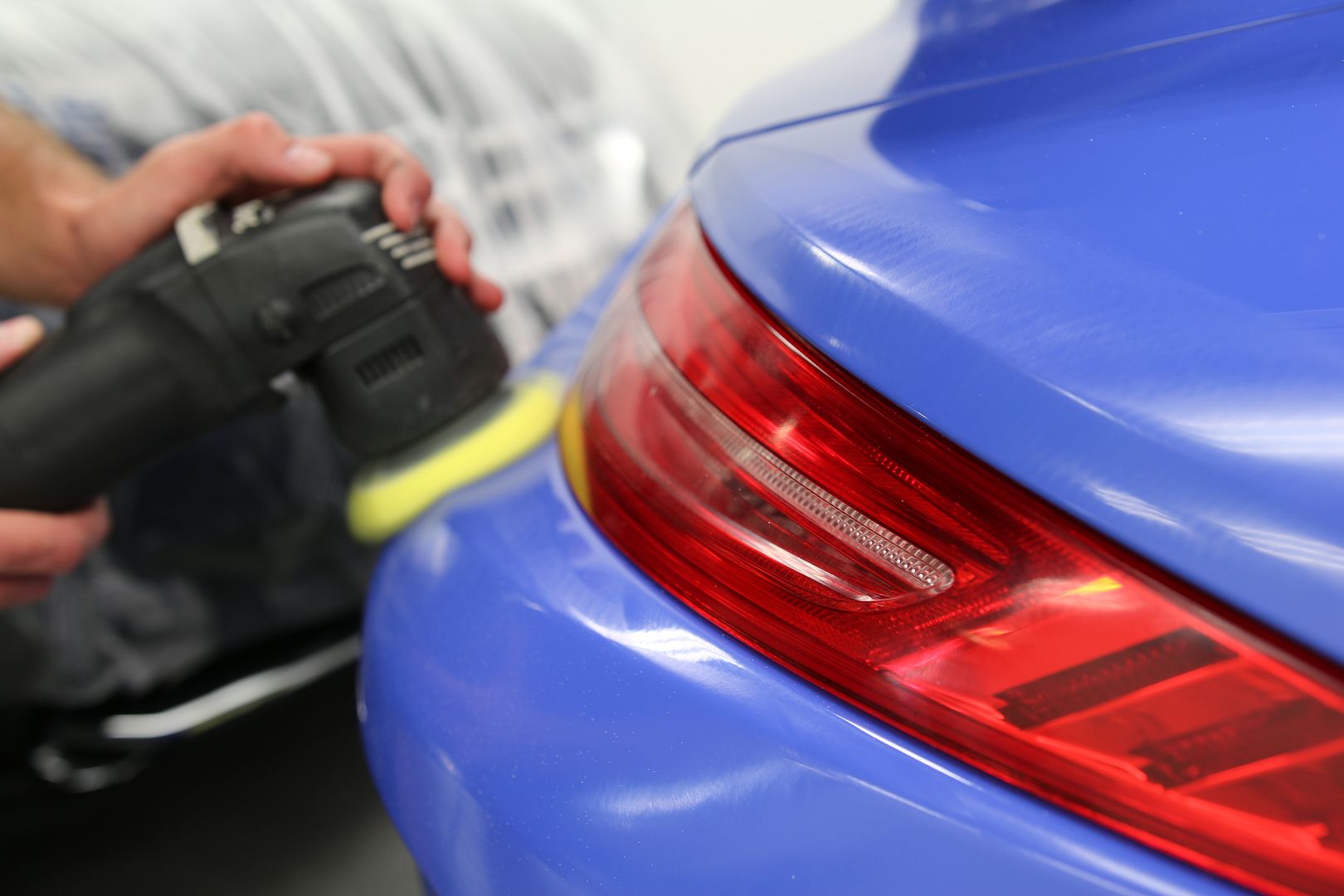 Rupes LHR75 used to polish out the carbon fiber in the engine bay.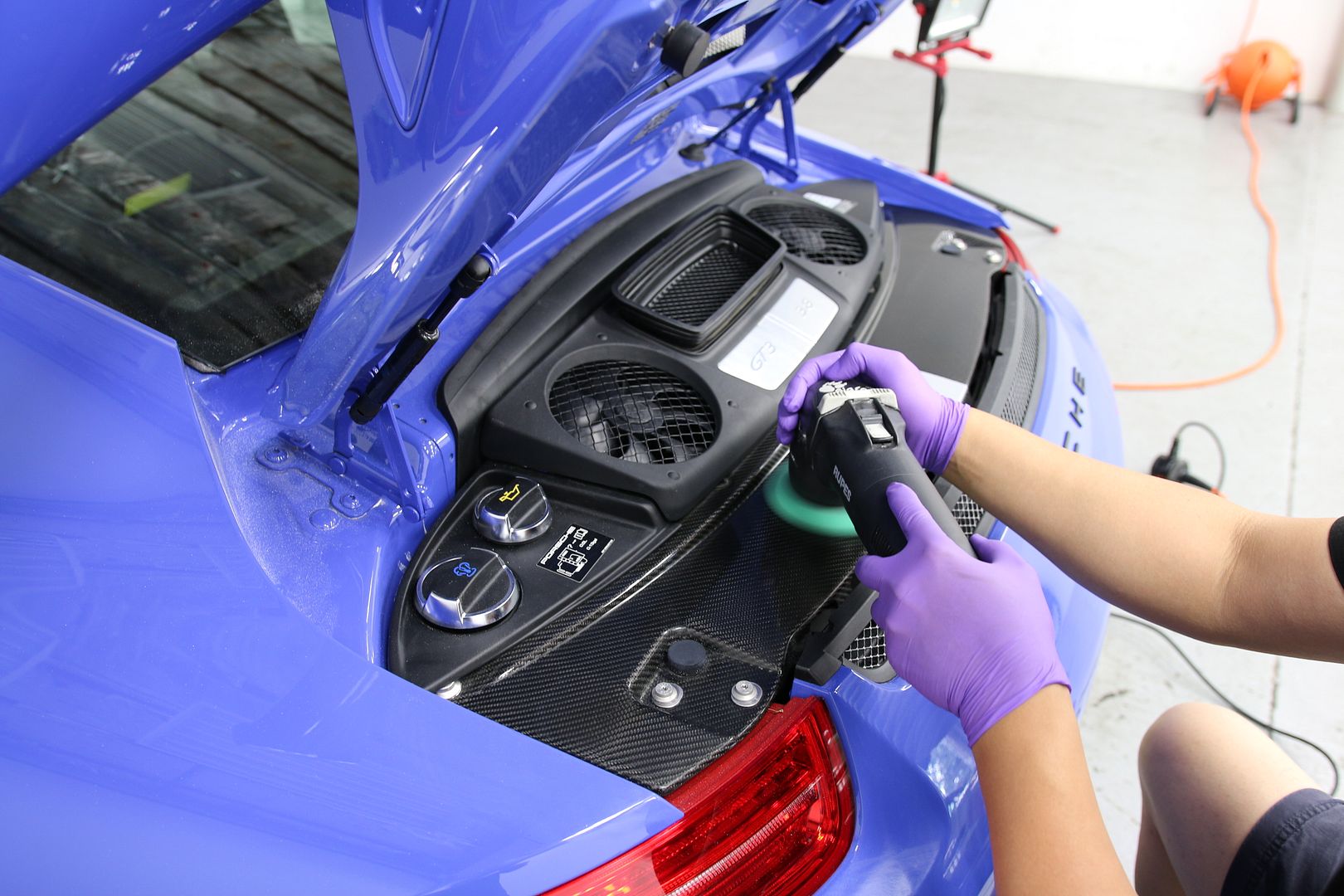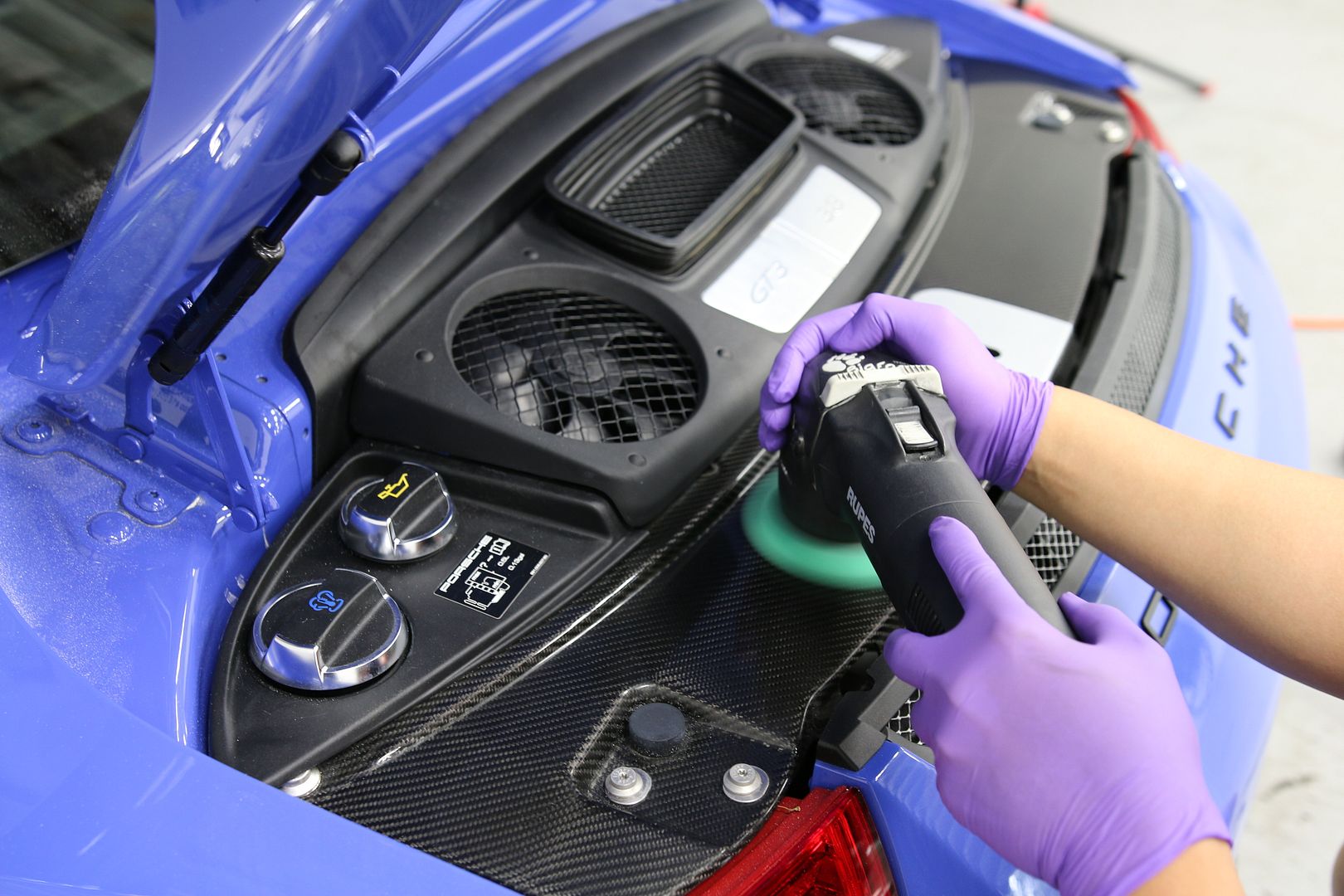 Polishing out the rear lid
After the paint was fully corrected we moved on to Modesta P-01A also know as Modesta's Primer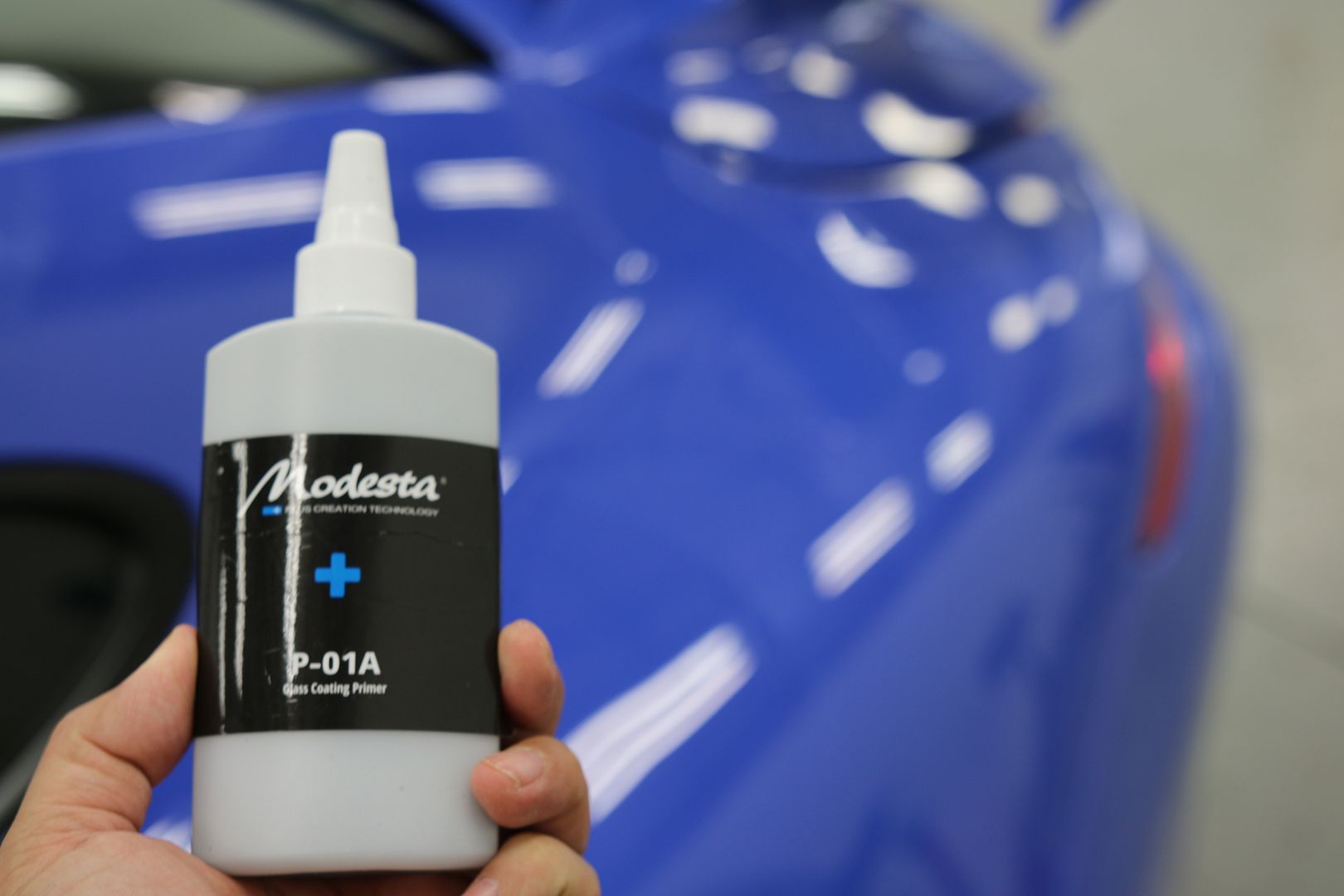 Modesta BC-04 installed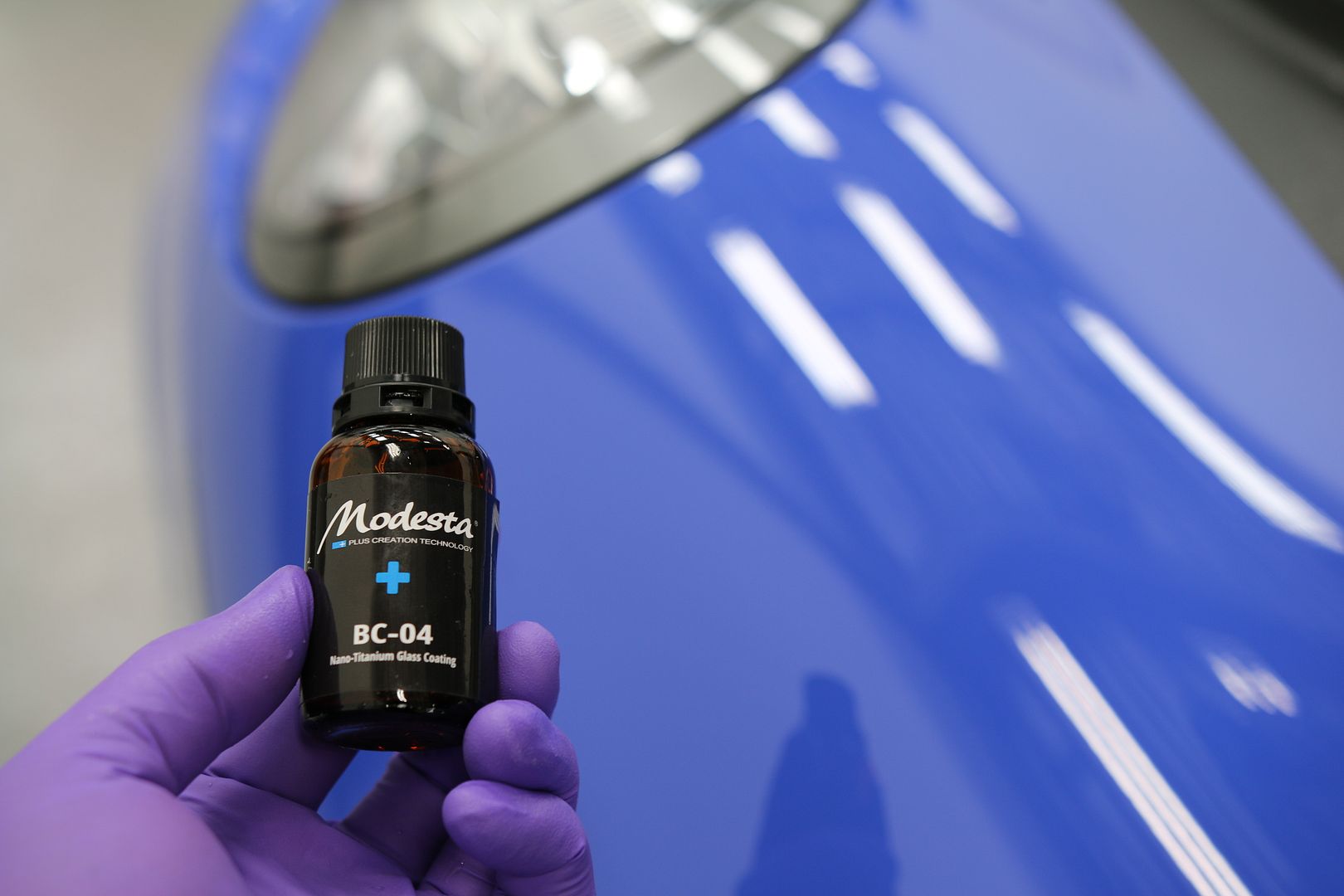 Heat lamps set for final curing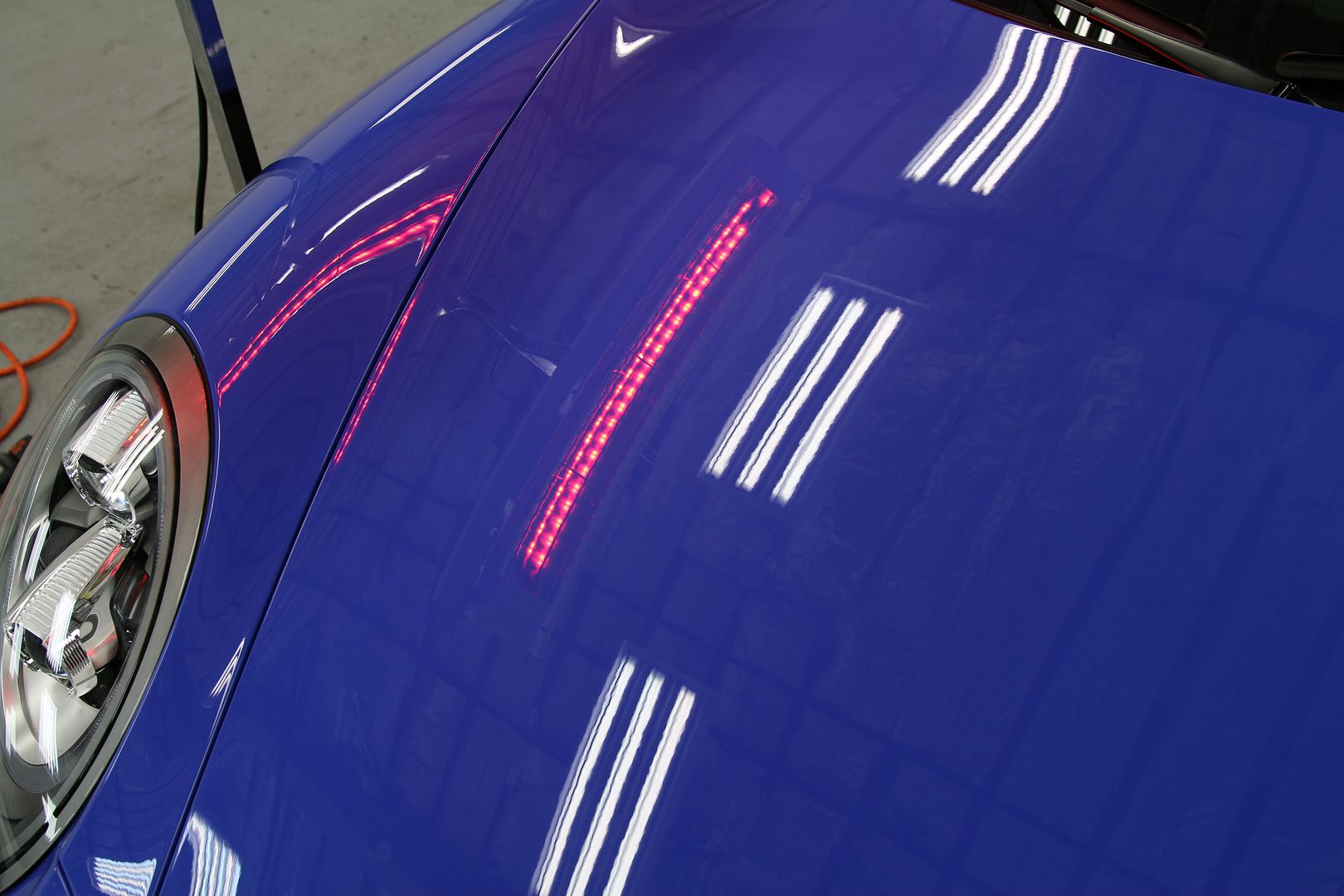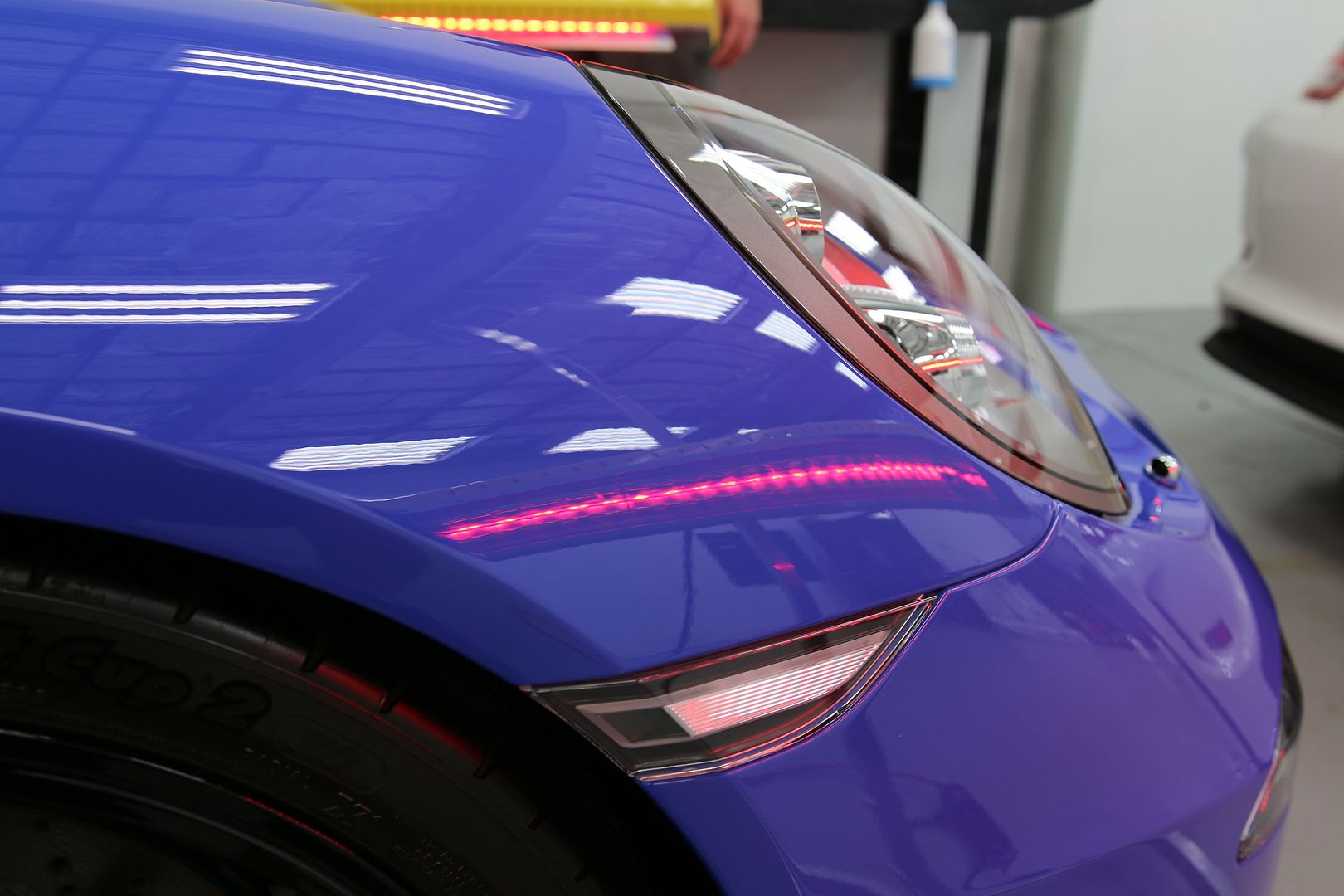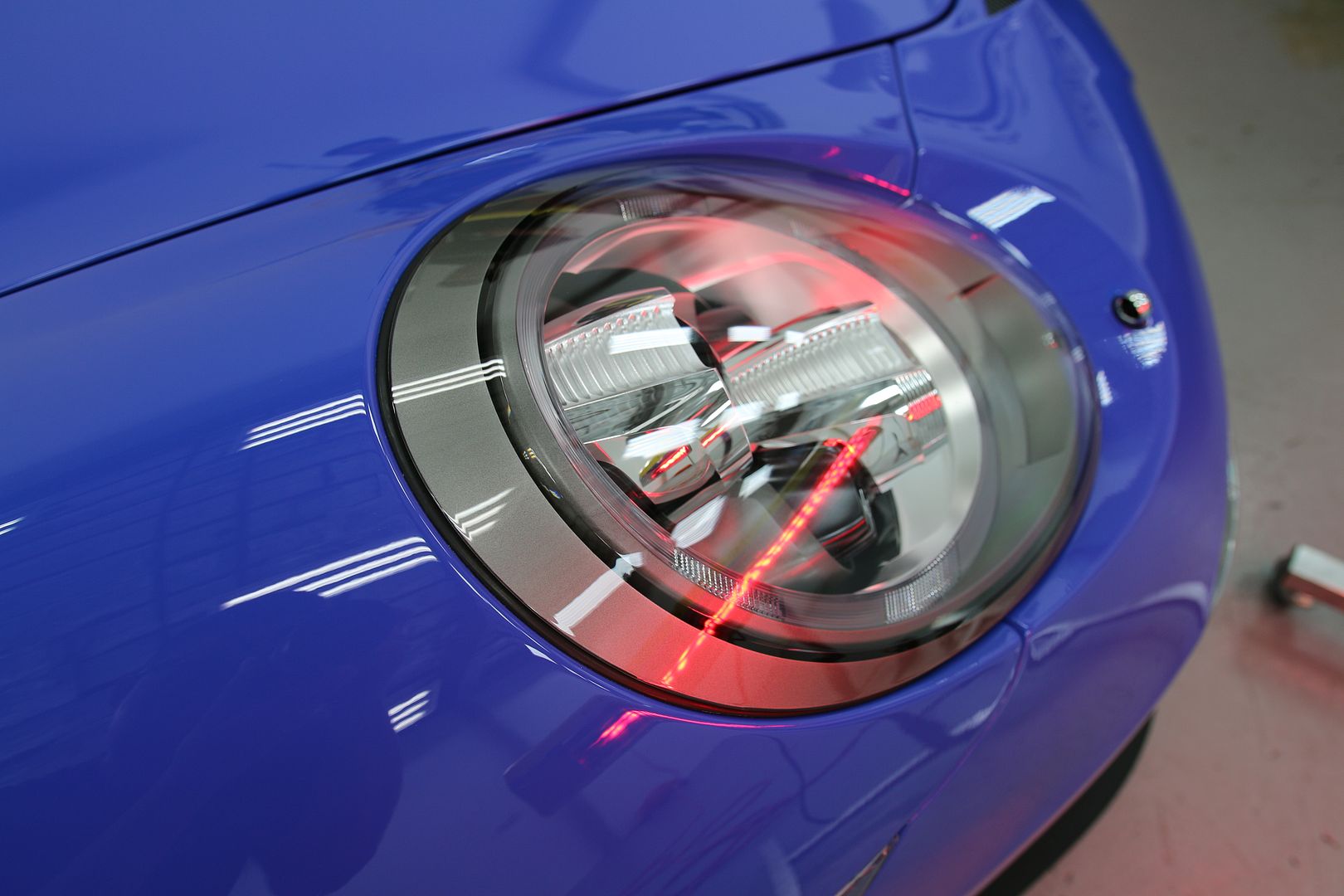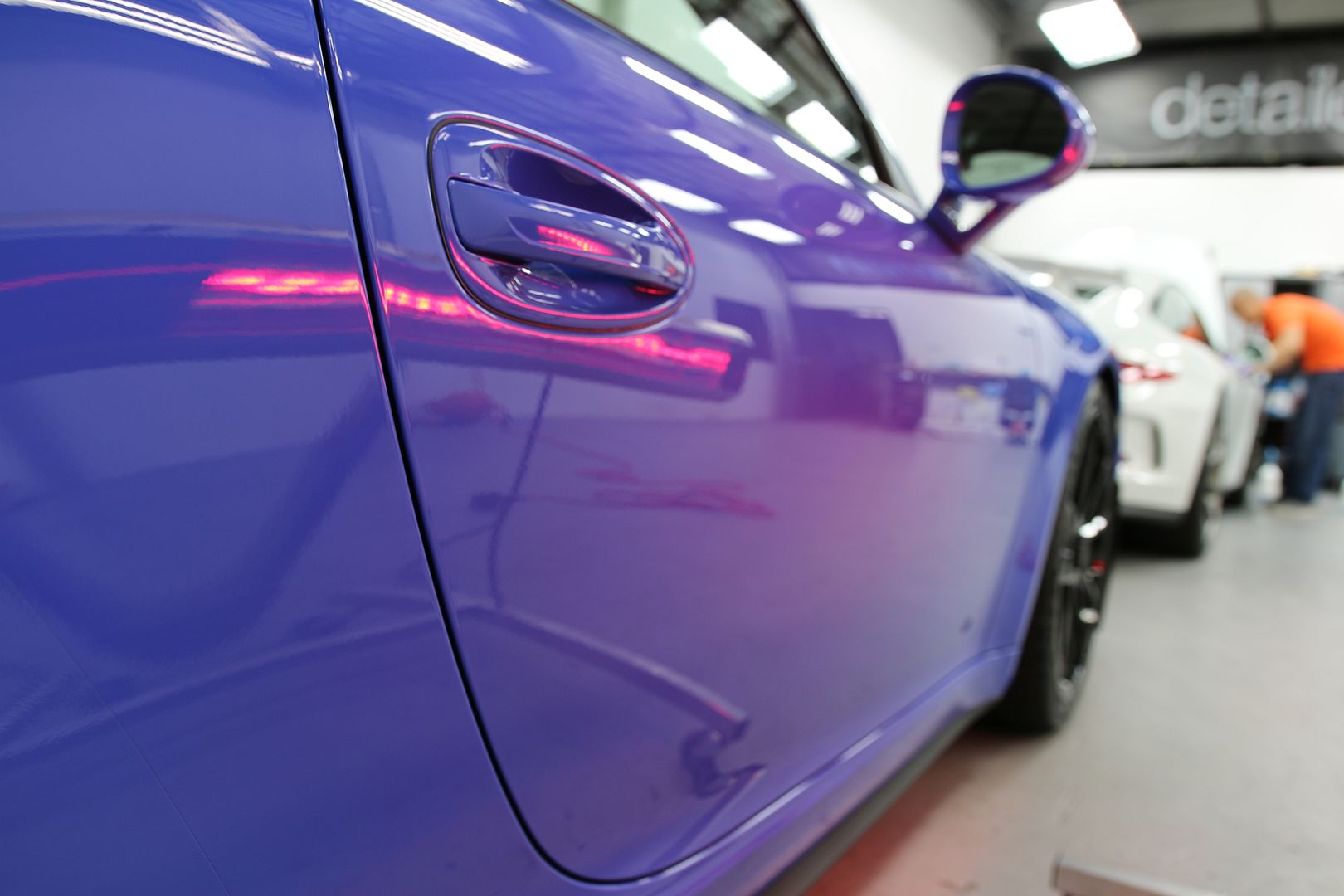 Temp needs to get to 120 degrees F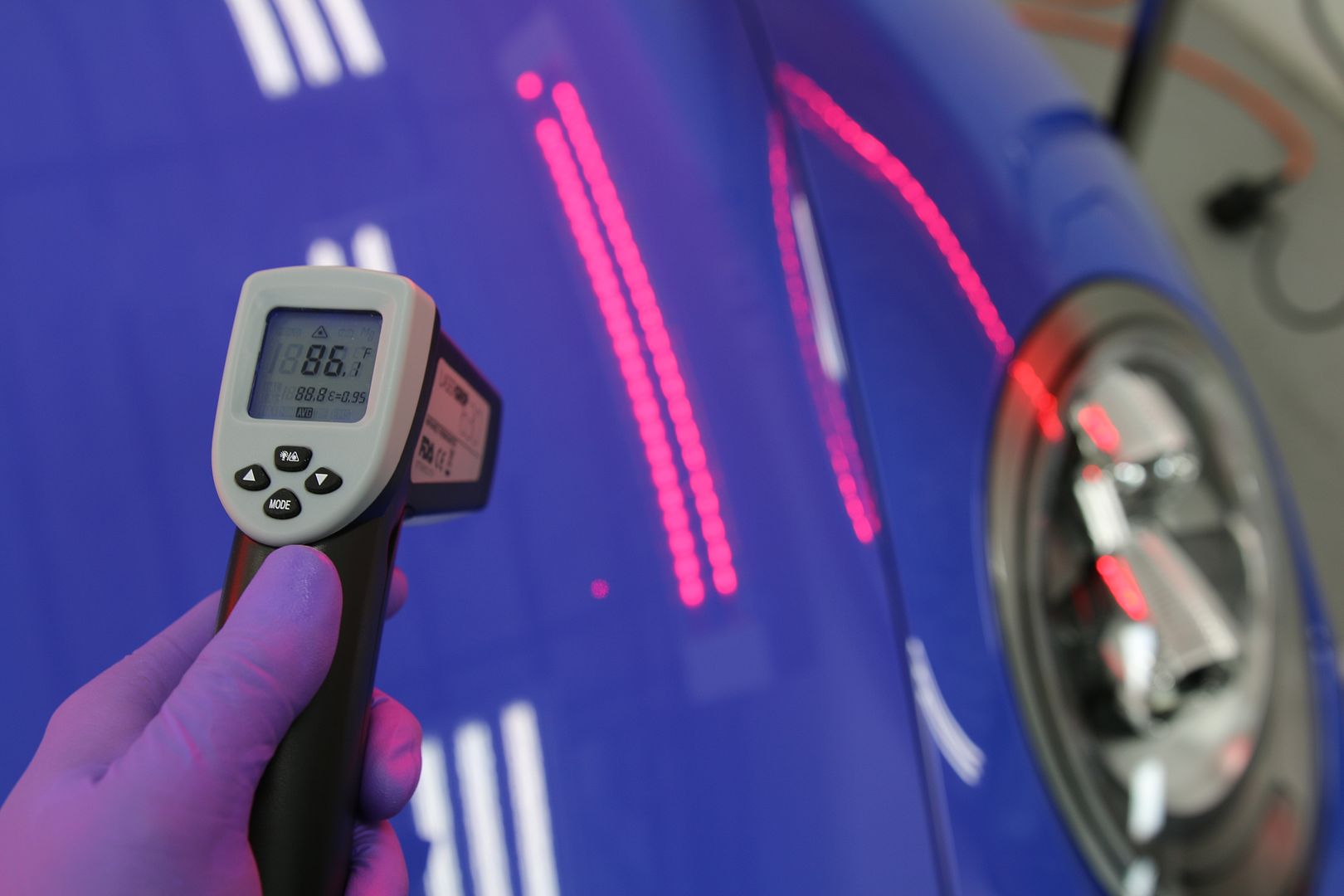 Final touches  
Adam's Glass Sealant used to ensure glass is protect in wet weather.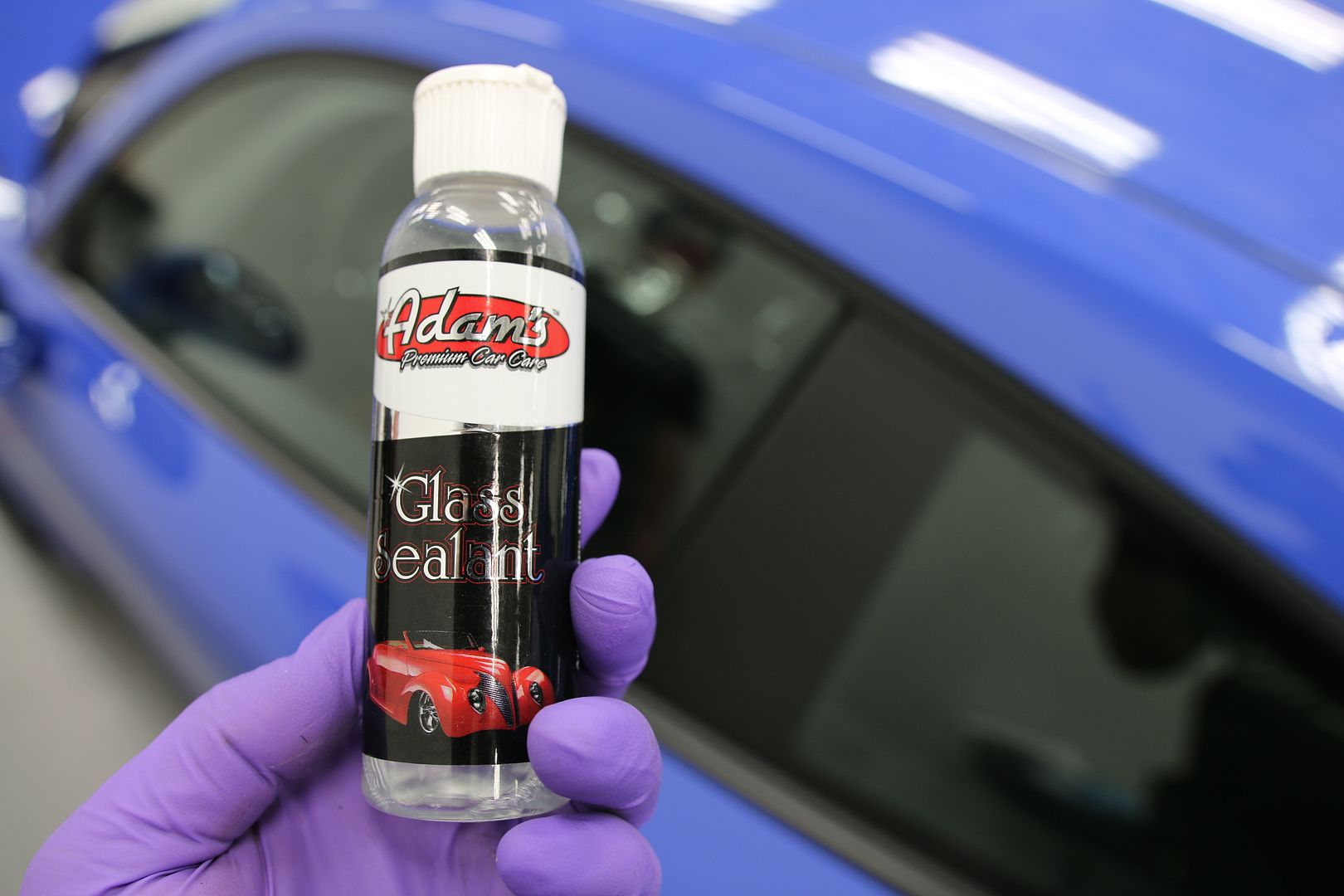 1Z einszett Gummi pflege used to protect all seals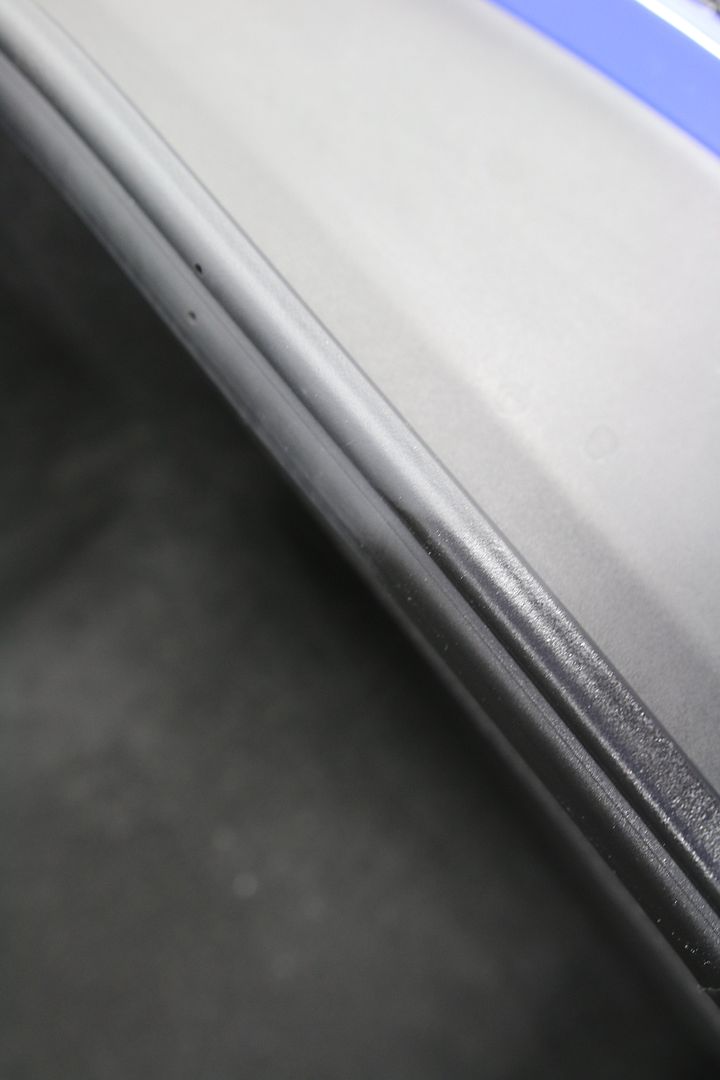 Adam's Super VRT used to dress plastics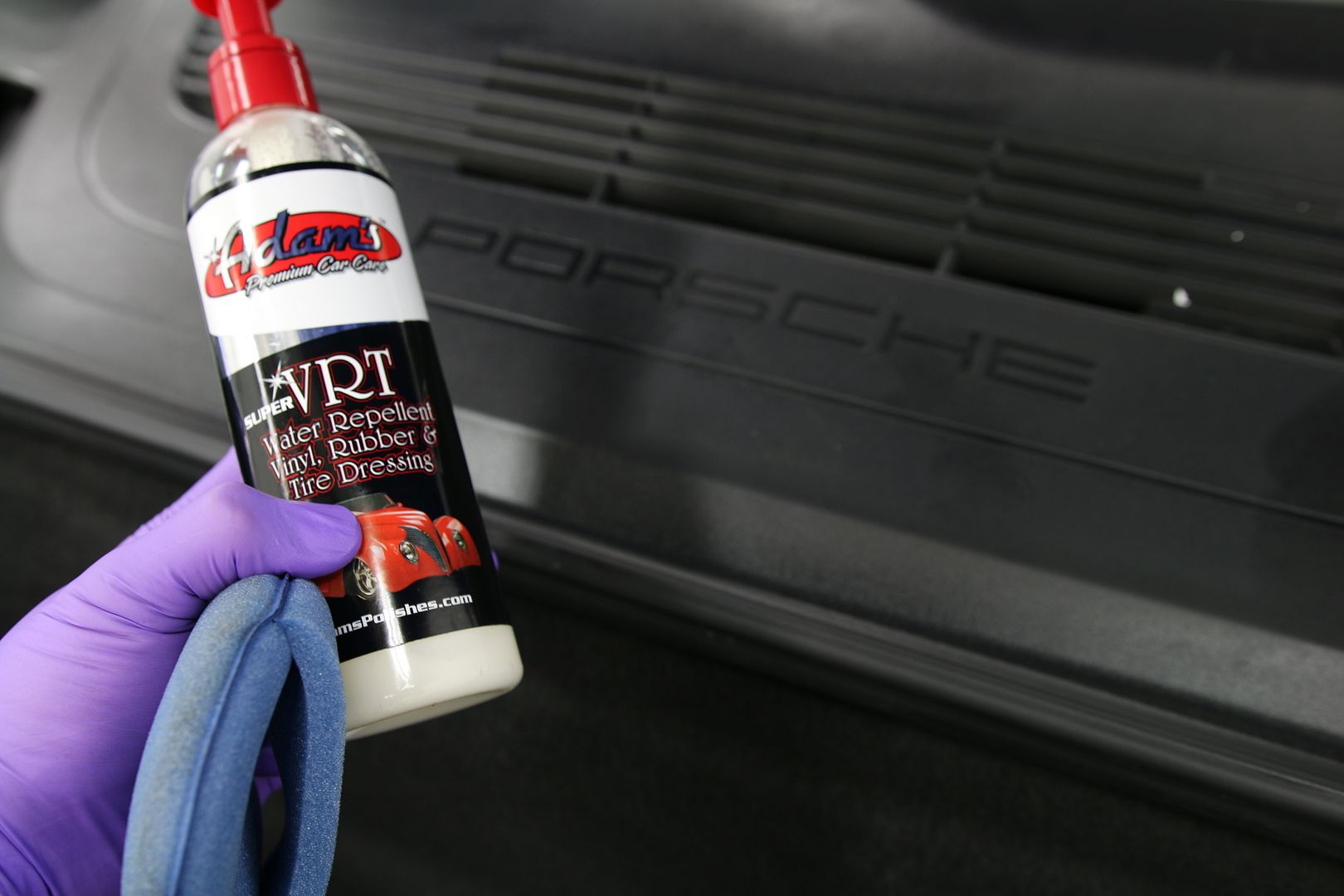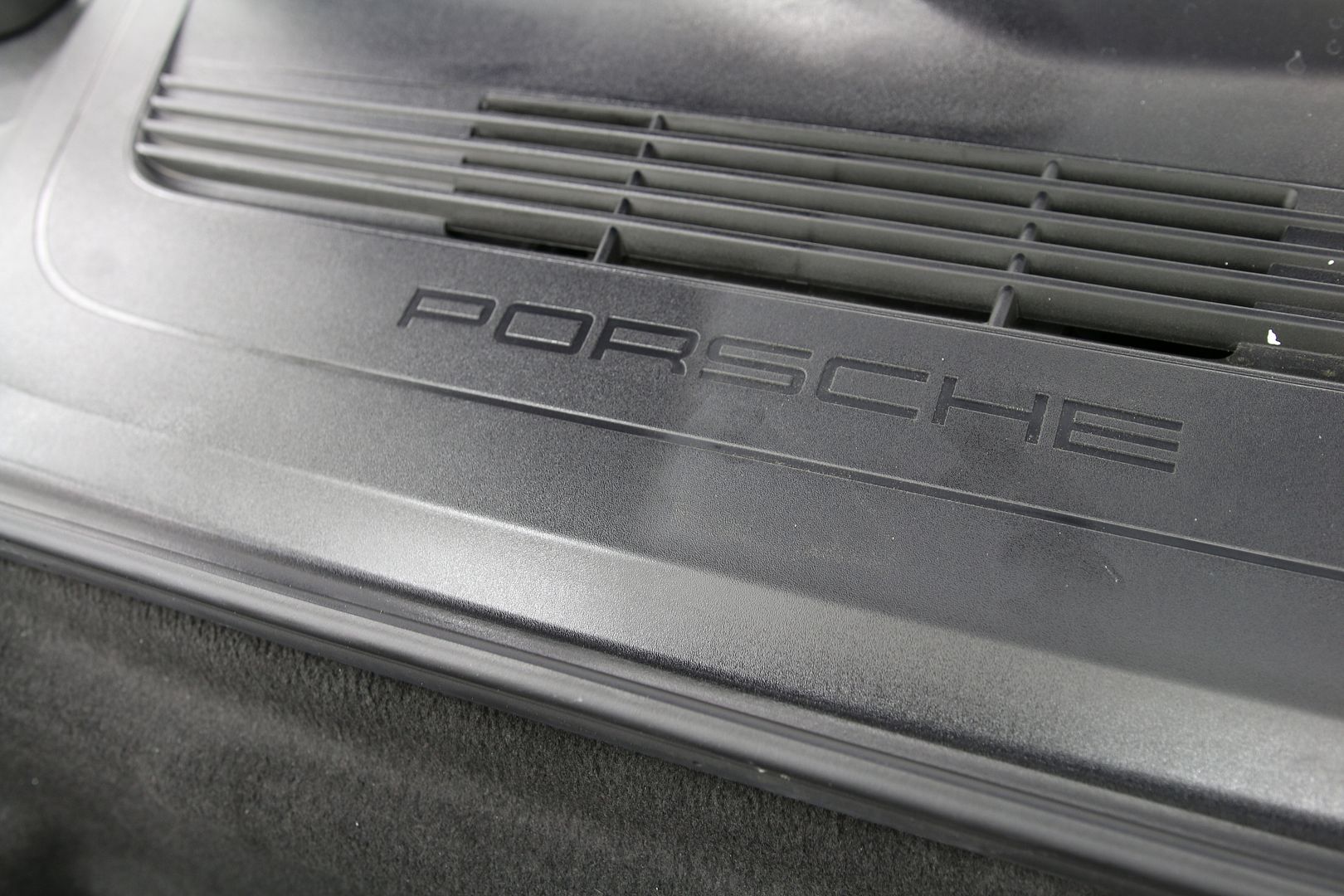 Door jambs all cleaned up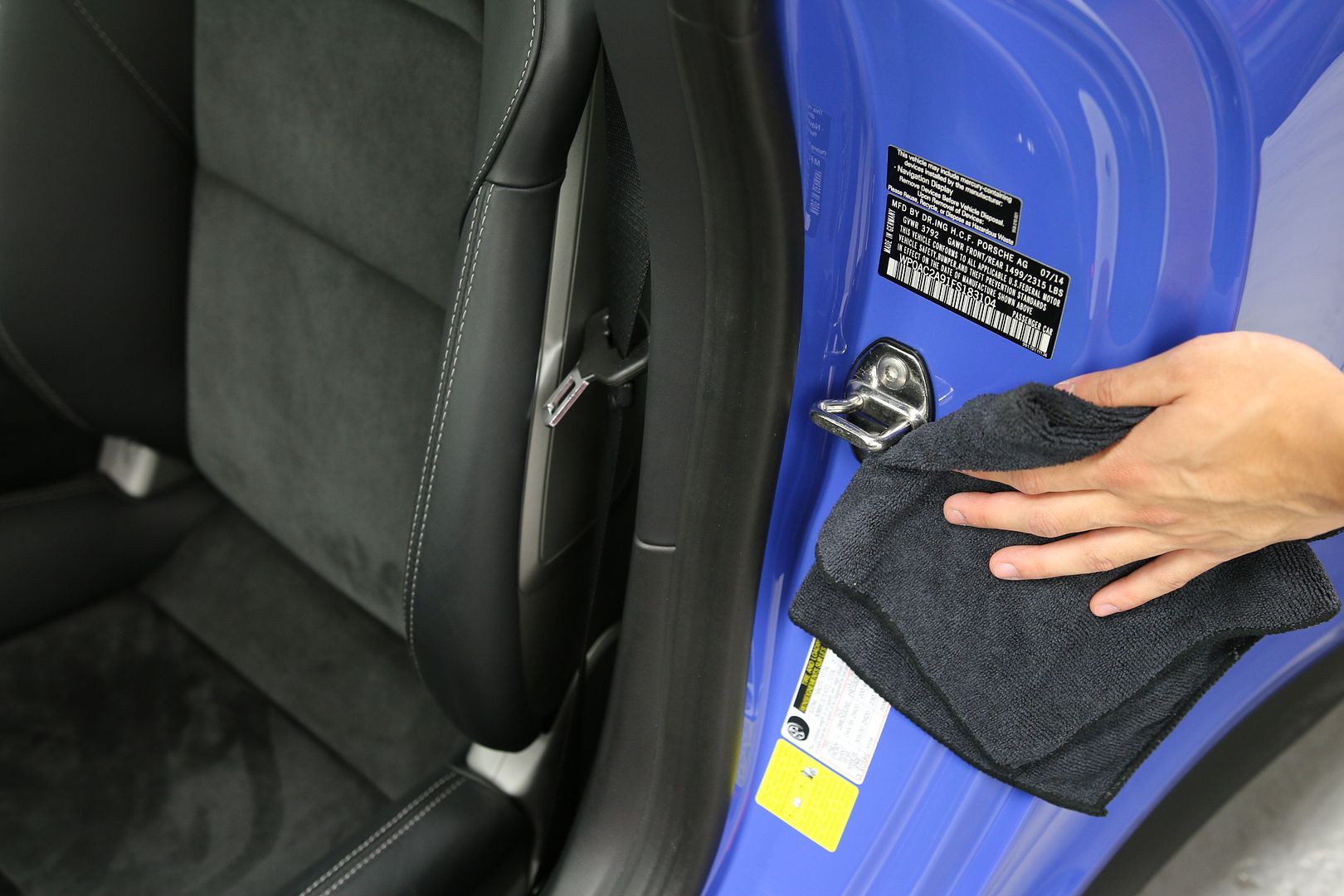 Modesta installed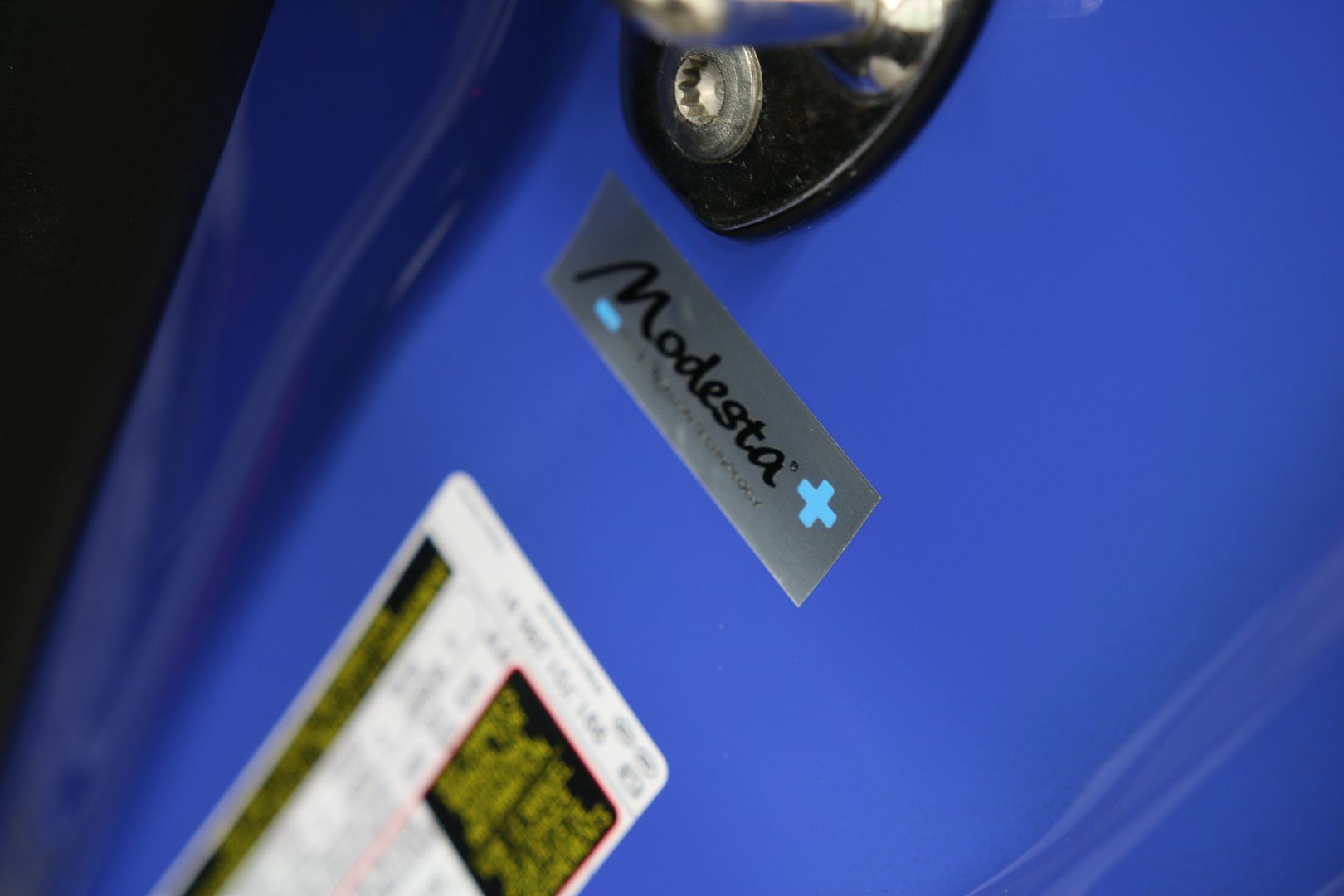 After shots  
Interior after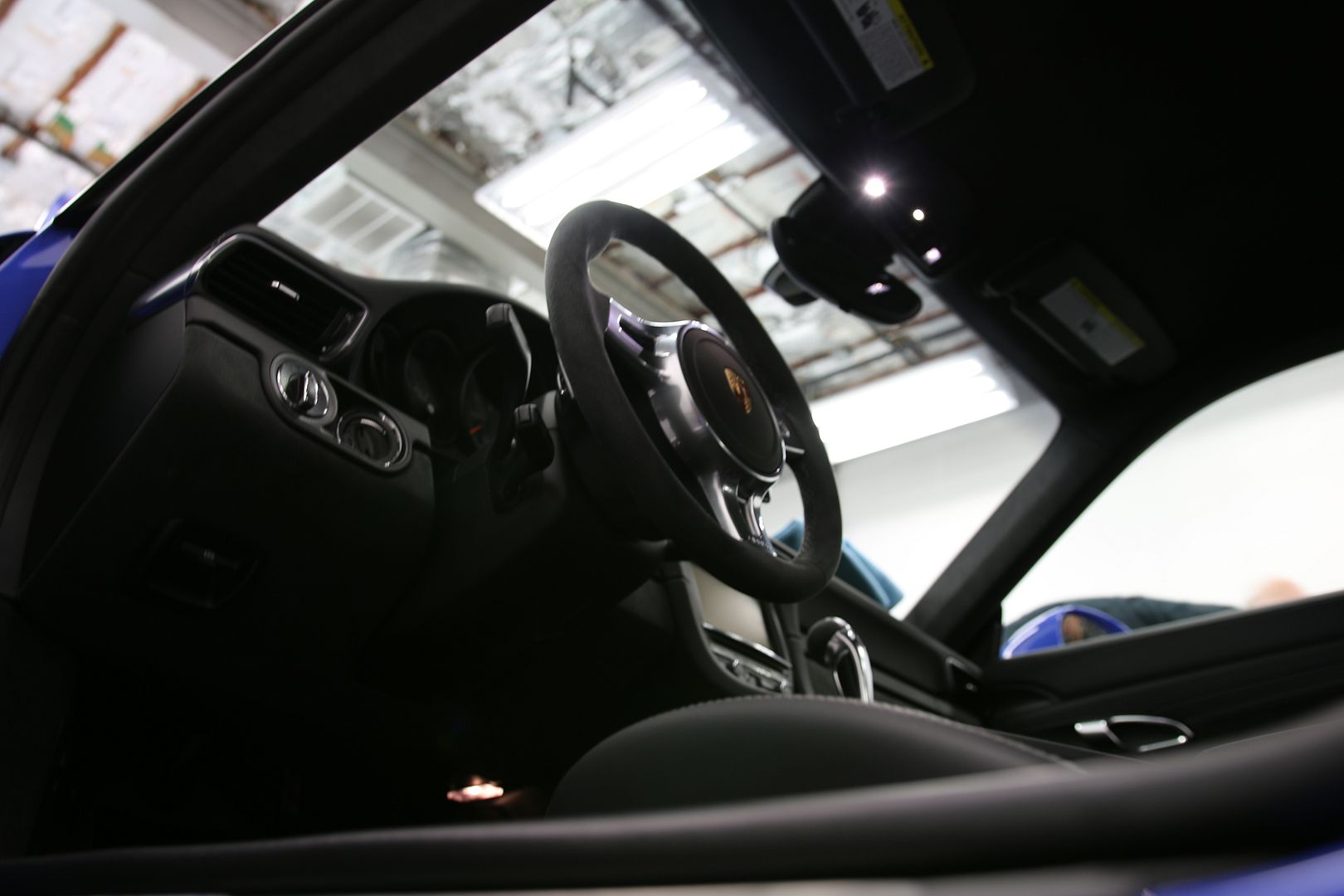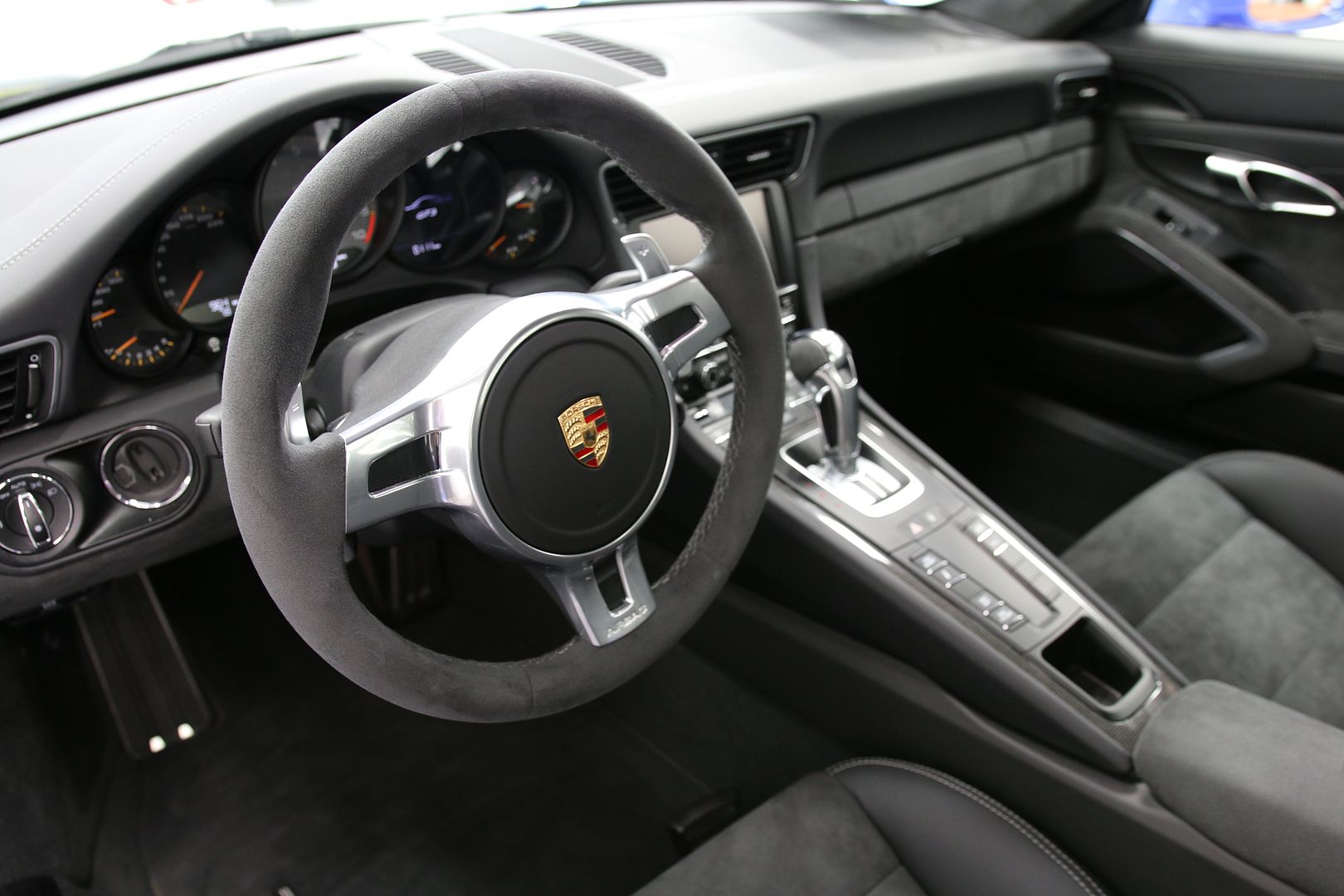 Engine looking proper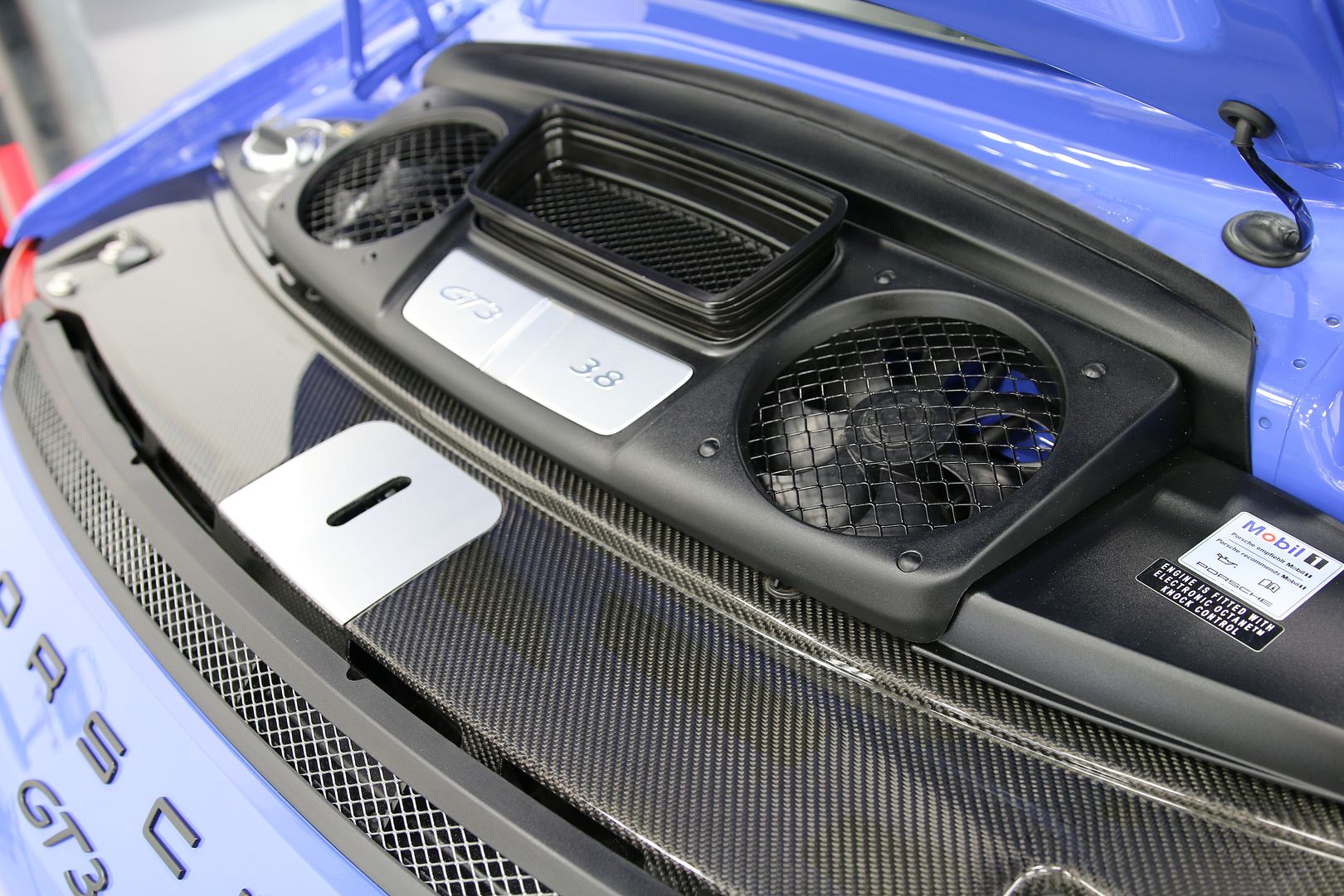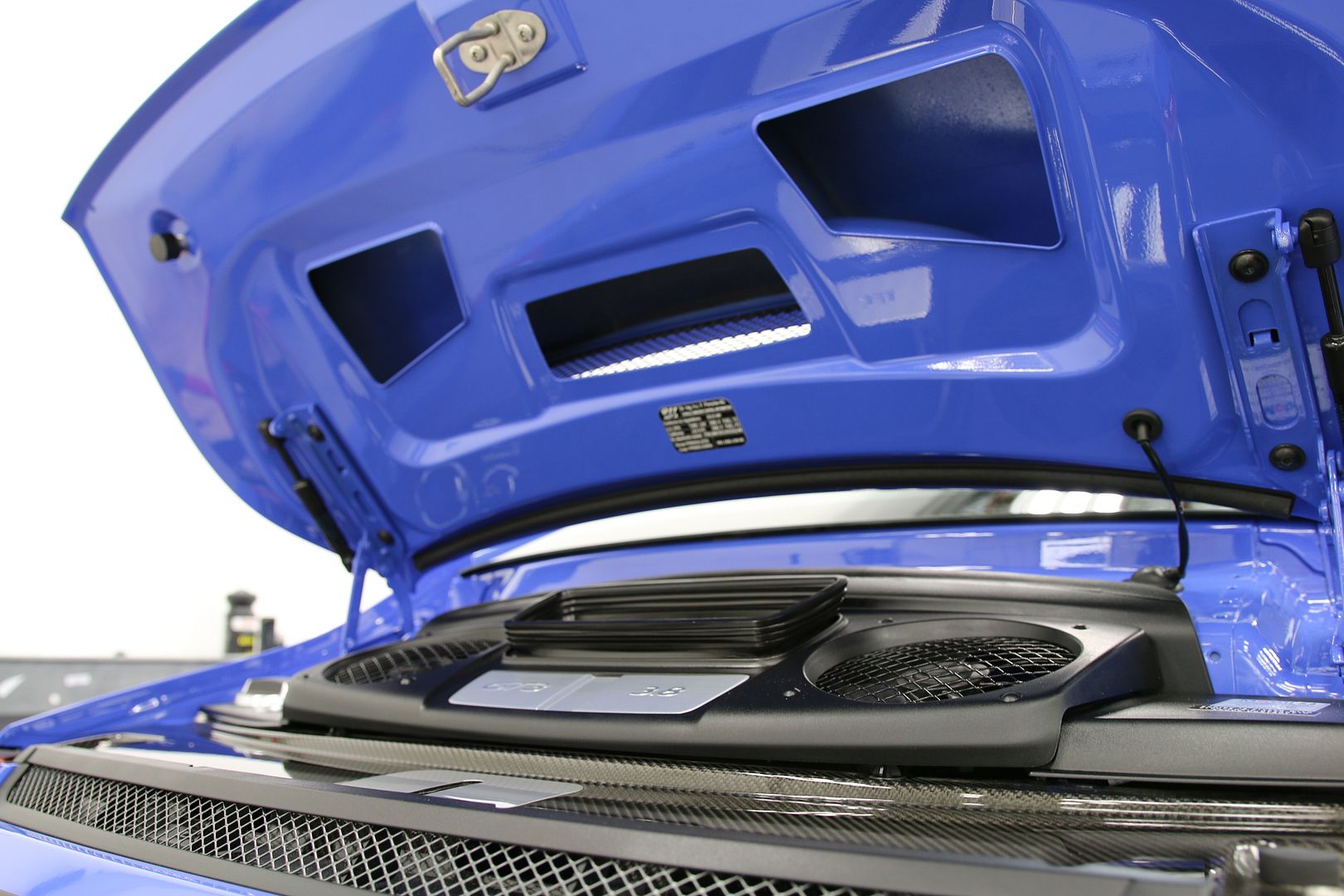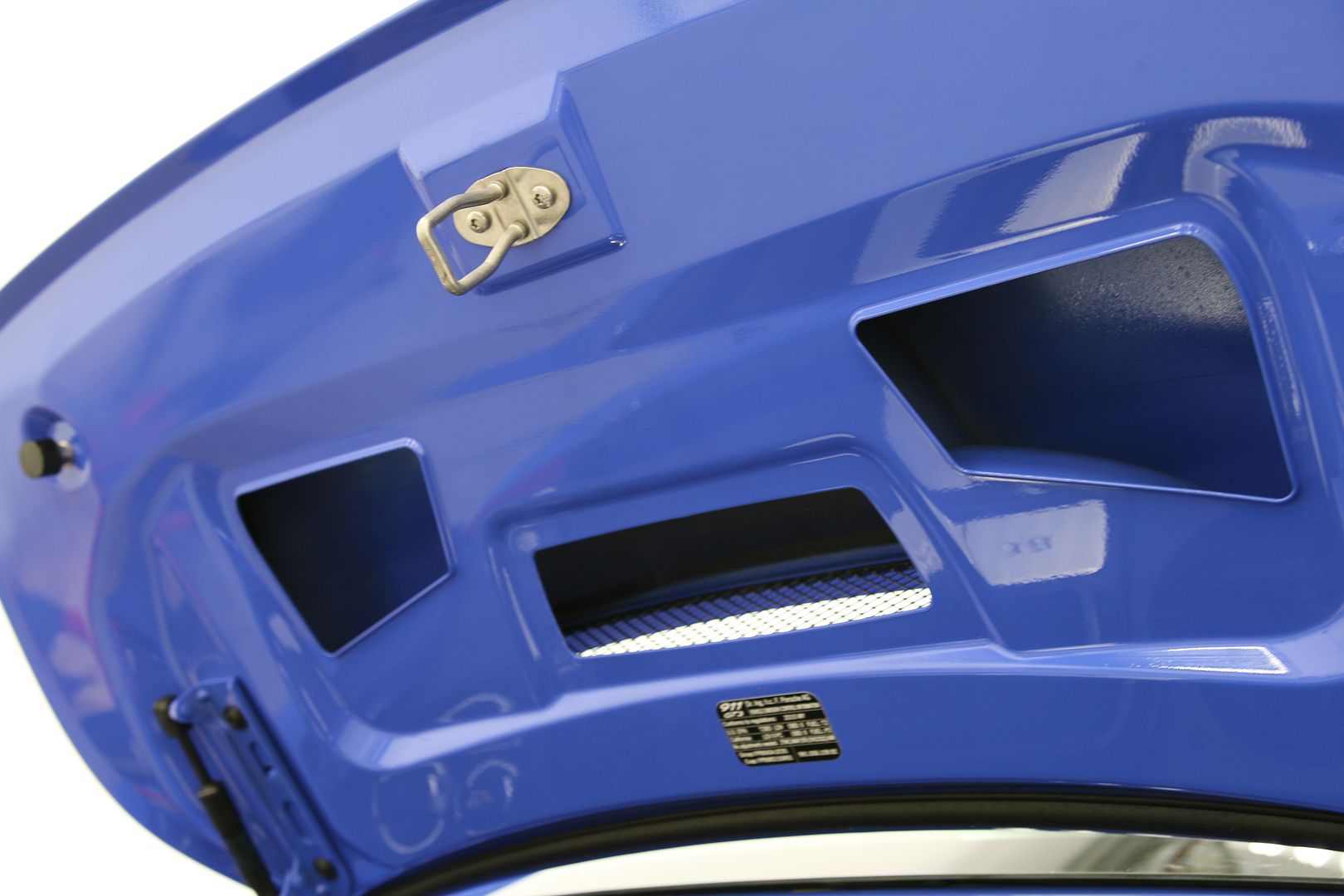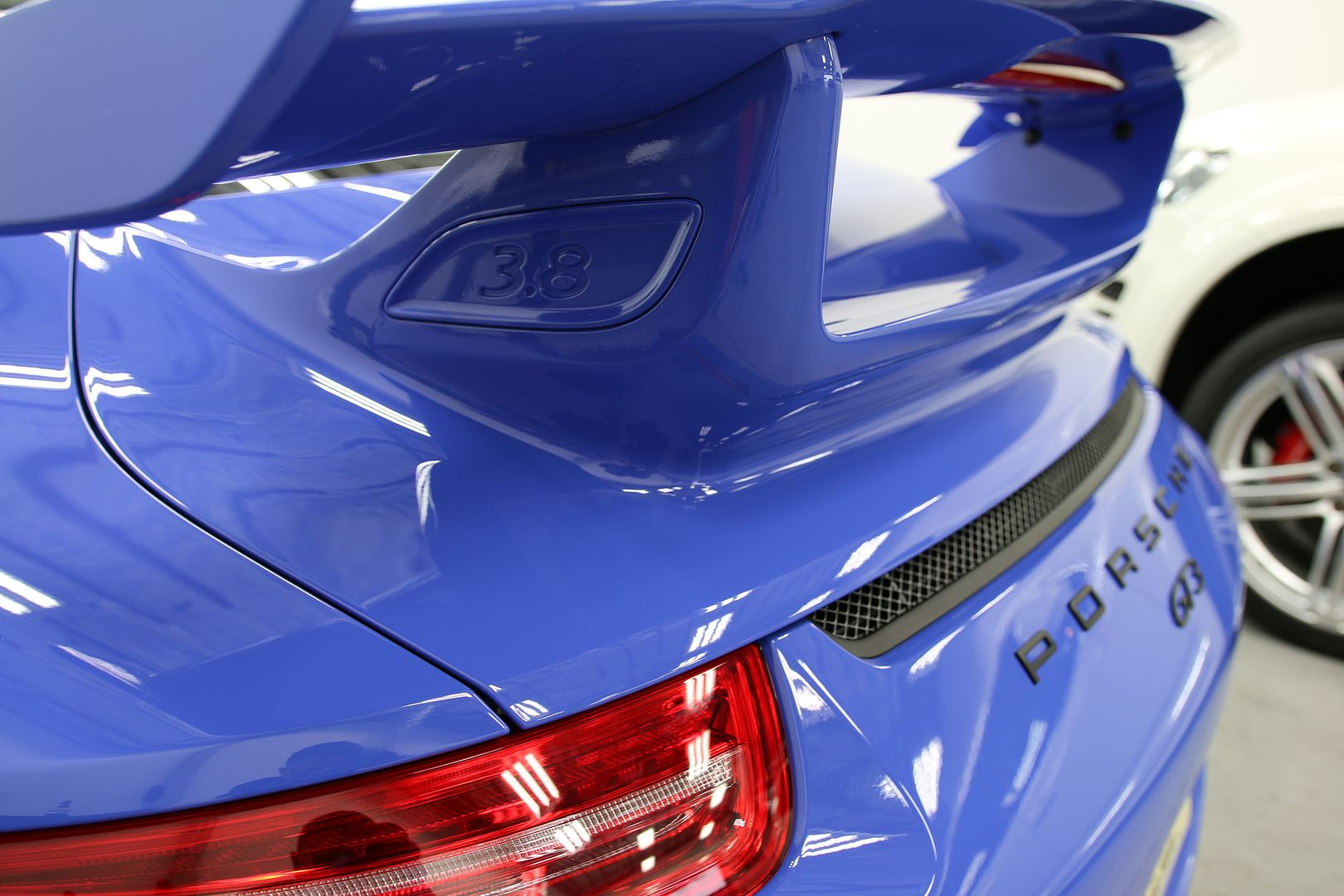 Frunk looking sharp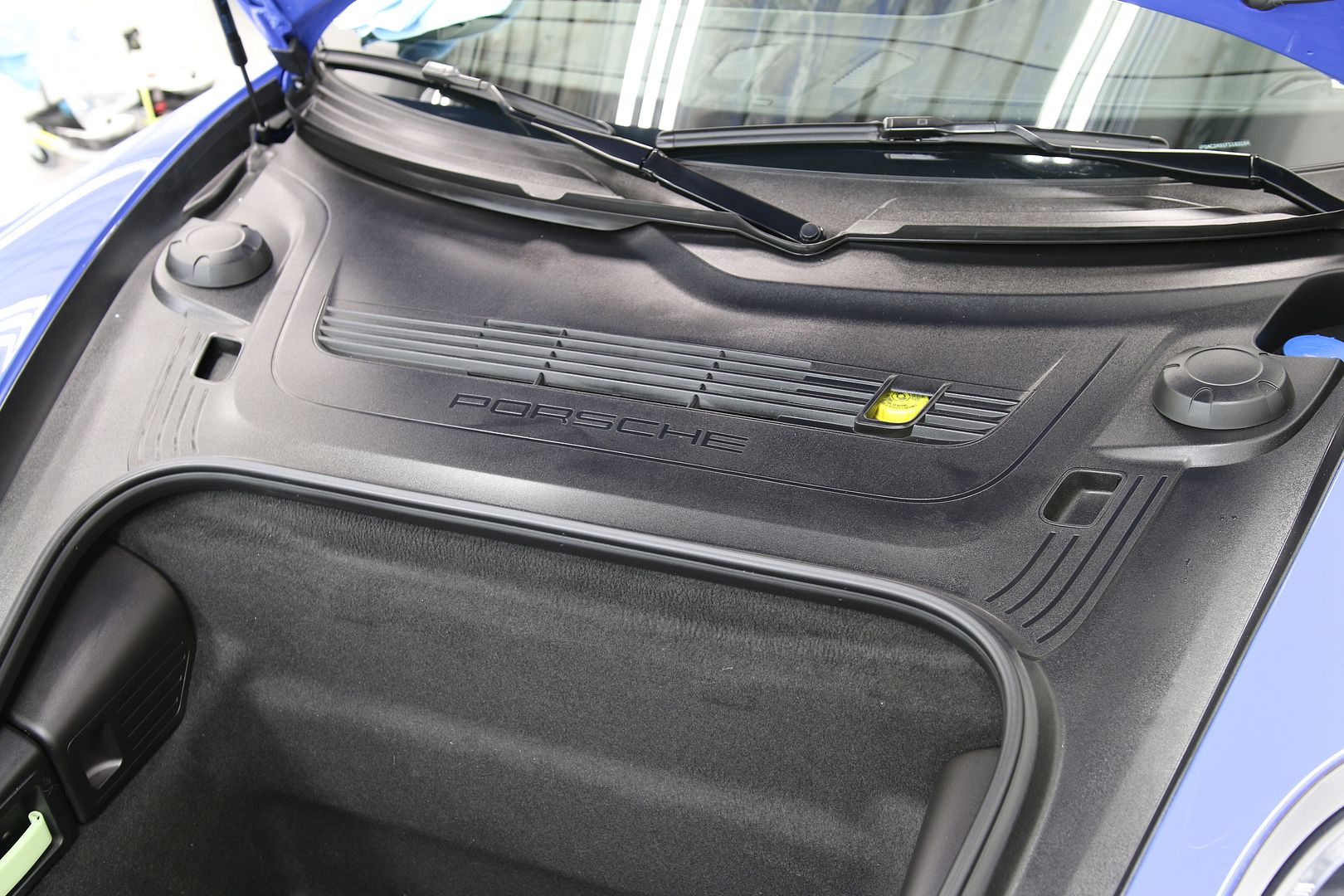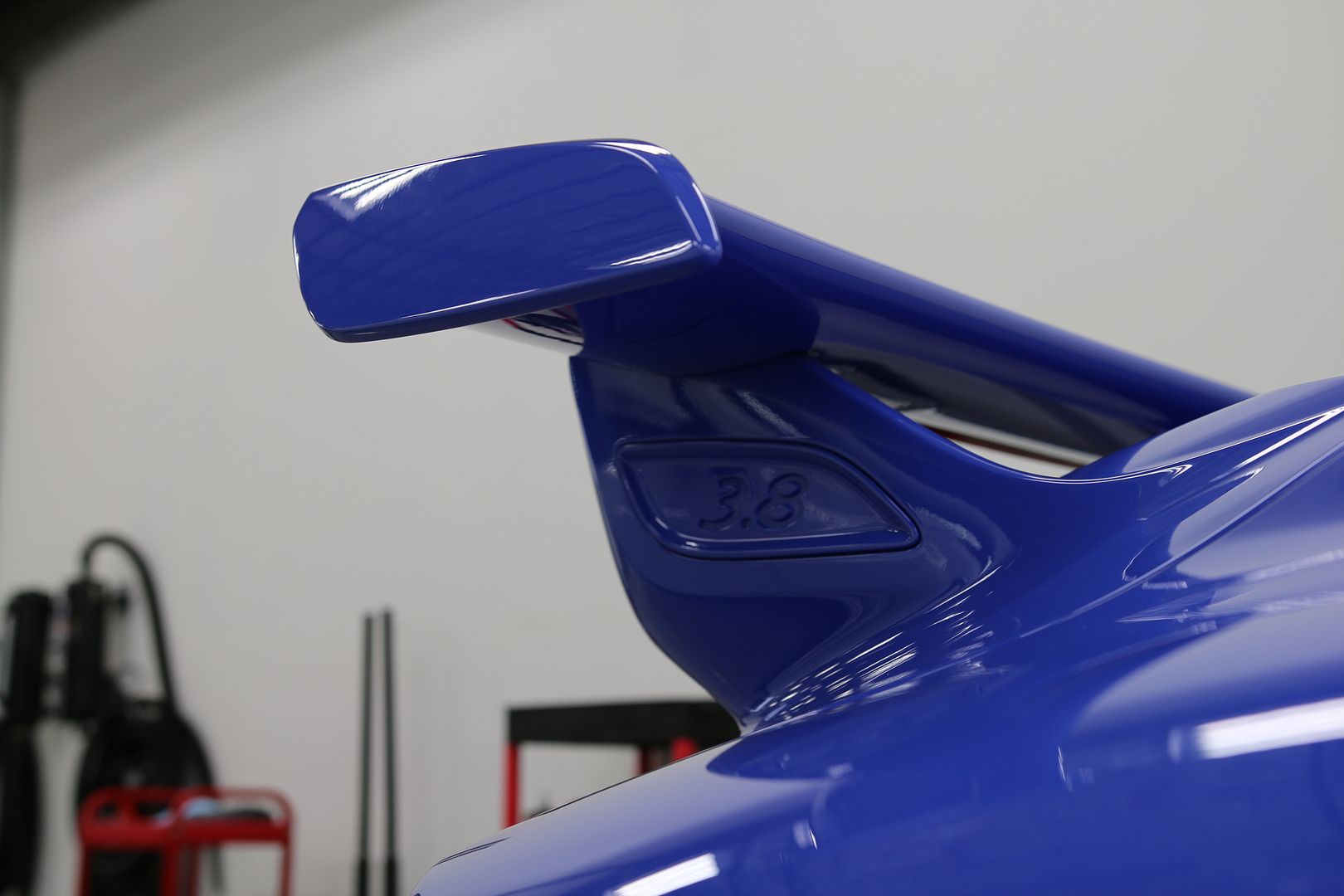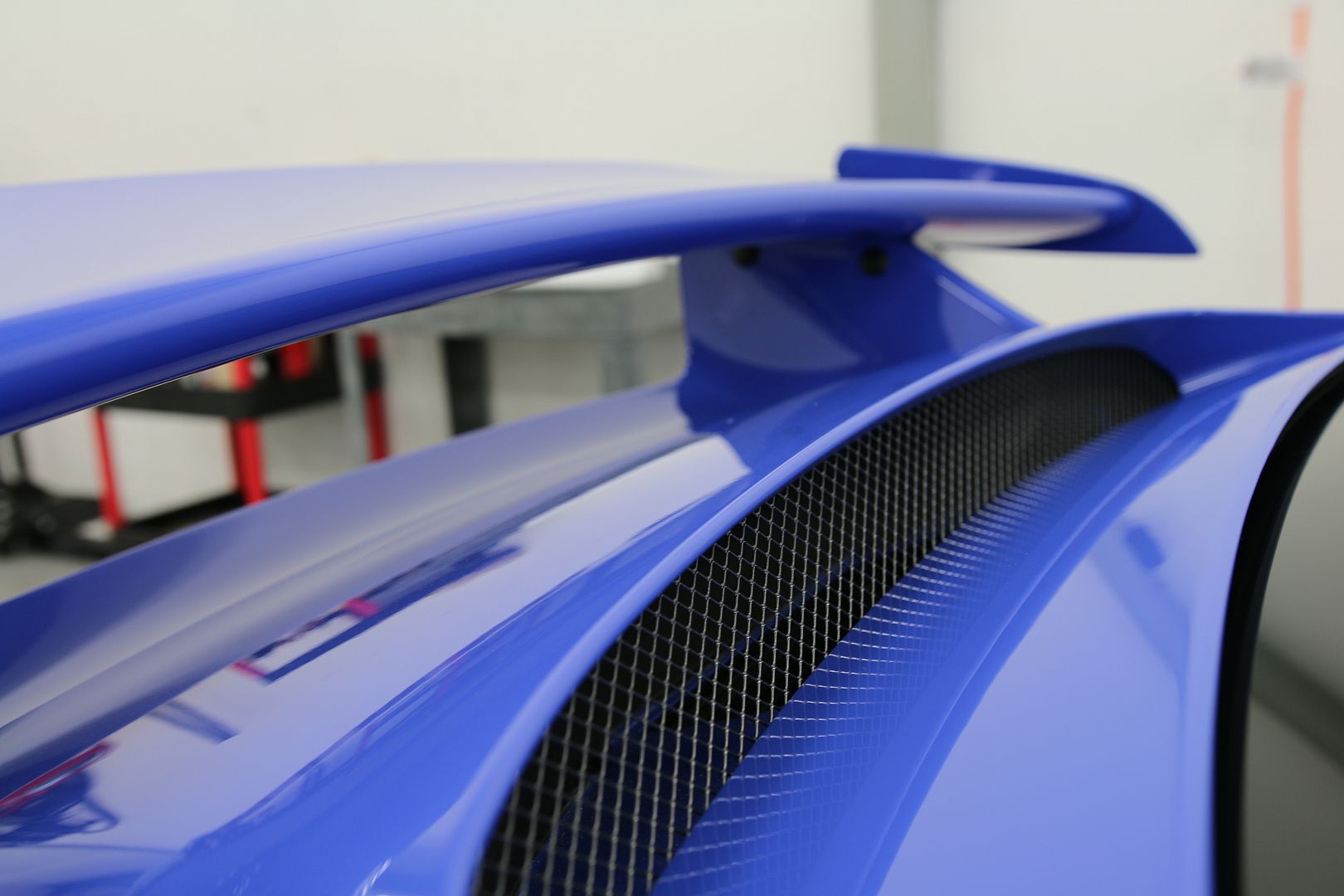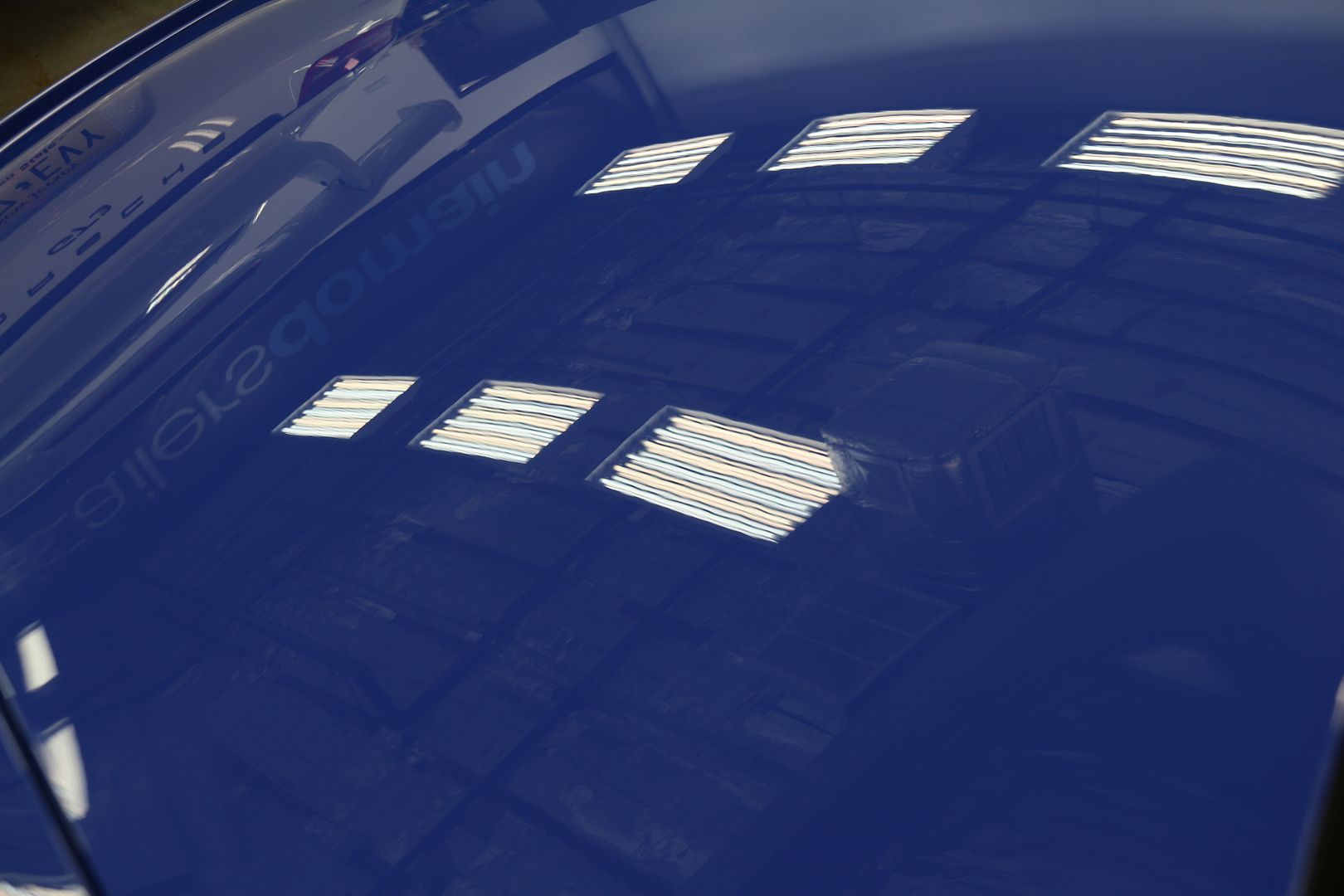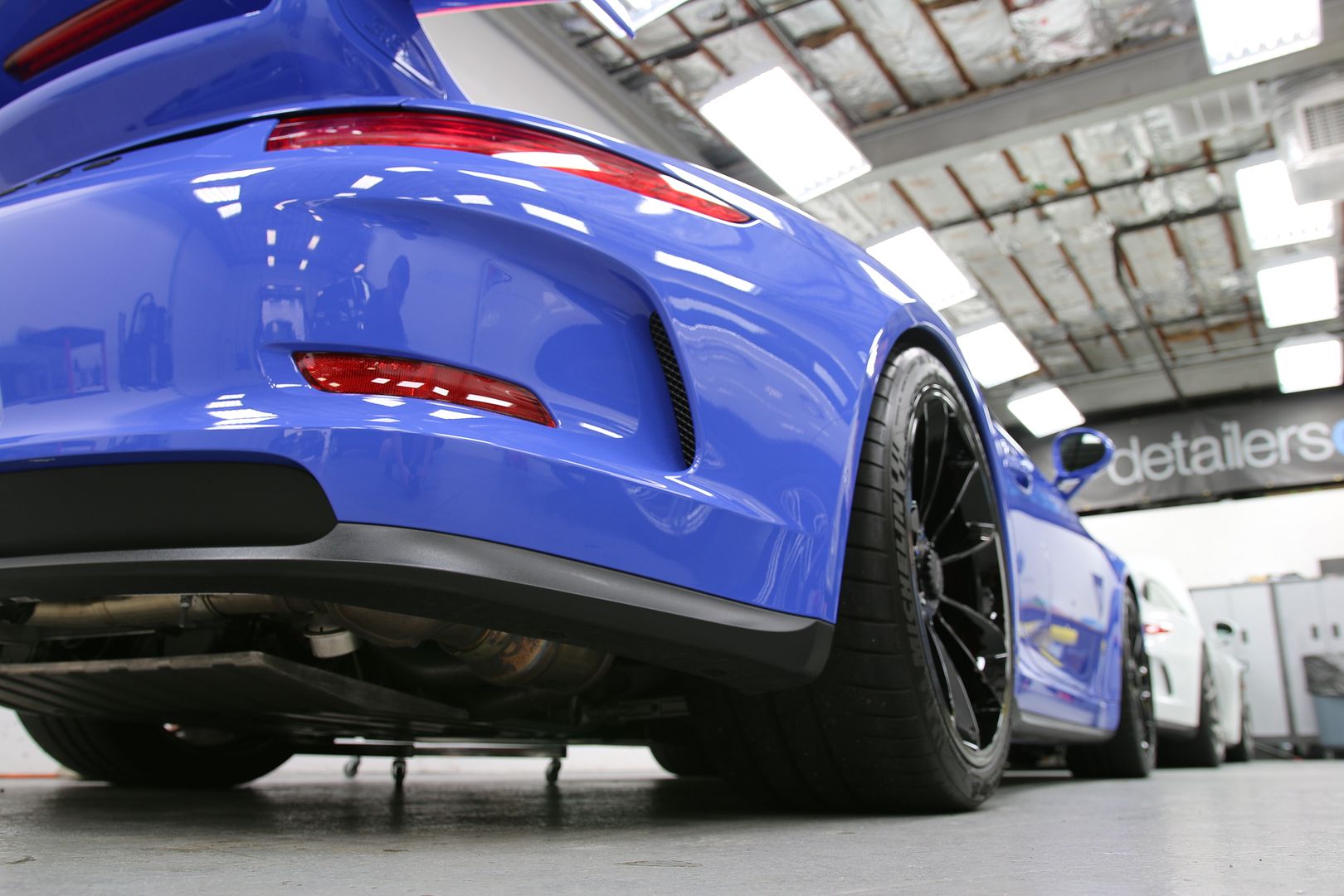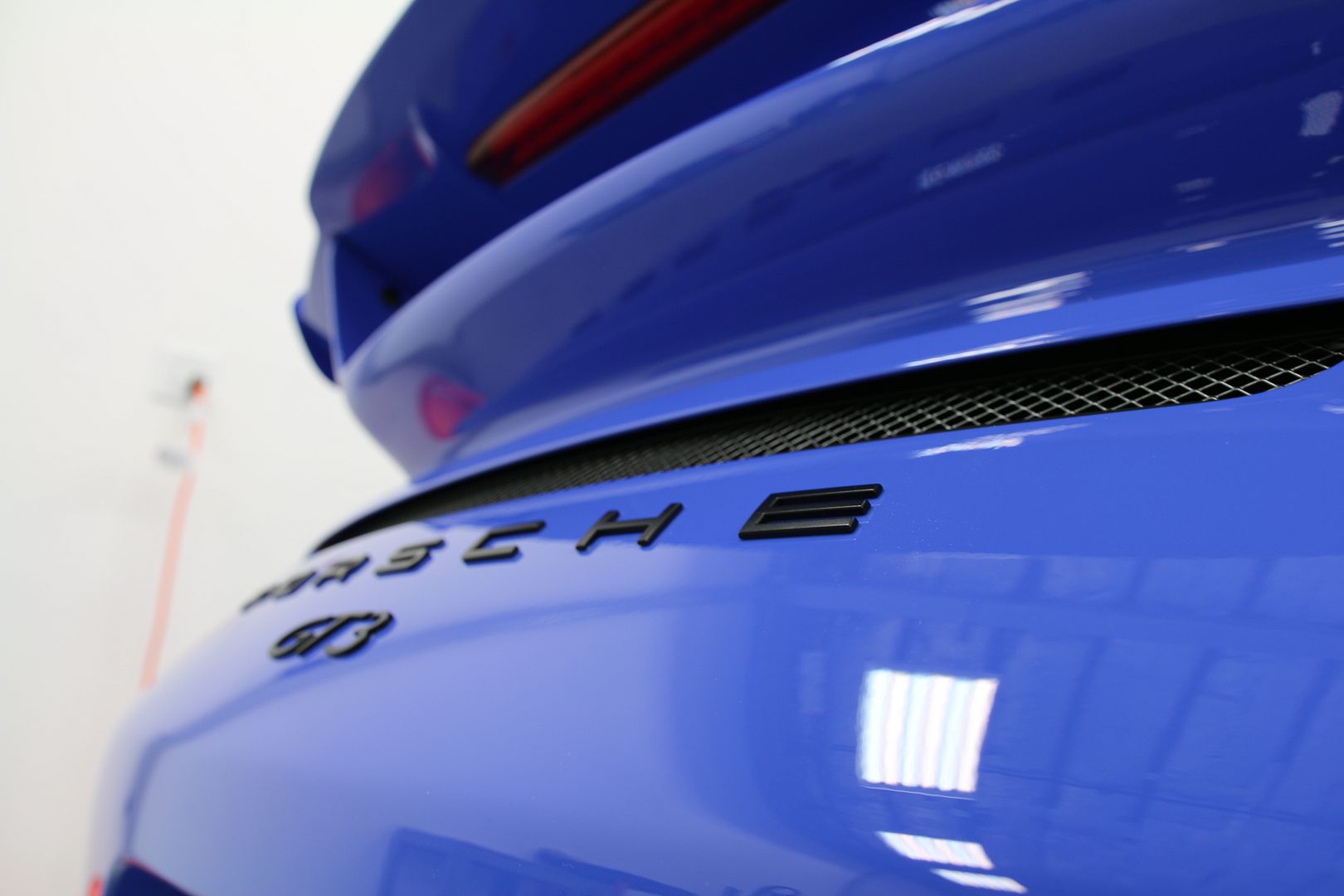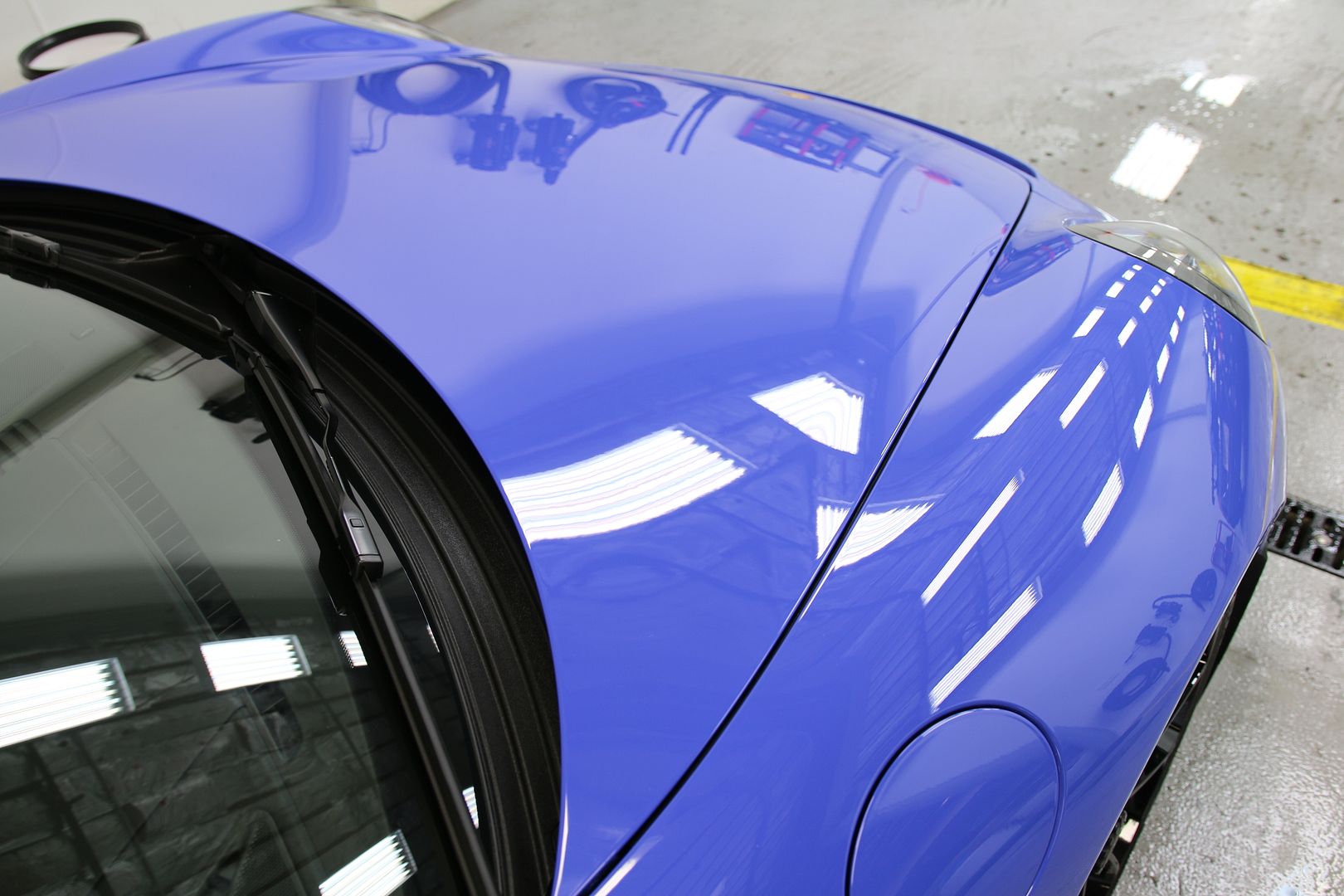 A few outside shots