Paint Correction and Clear Film Service - Porsche GT3
We got this Porsche GT3 from a neighbor of ours in the industrial park. Great guy with a nice collection of cars. Here we have his 2005 Porsche GT3 - needing a paint correction and since it will do some track time so he decided to remove the old partial clear film and install a full paint protection film. - full hood, full bumper, full fenders, headlights, mirrors. Exterior - Wheels were pulled off and cleaned with Sonax Wheel Cleaner and cleaned up with various brushes - Wheel wells were cleaned up and dressed, brake calipers were cleaned, polished and protect - Tires were spritzed down with Adam's All Purpose Cleaner and washed down and dressed with Adam's Super VRT - Washed with Adam's Car Wash - Decon with Wolf's Decon Gel - Wash down and rinsed - Door jambs were cleaned up - Nano Scrub AutoScrub - Dried - Tires dressed - Masking - Paint Measurement - Compound - Menzerna FG400 - Final Polish - Sonax Nano Polish - Last step - Auto Finesse Illusion - Opti Coat on the wheels and calipers - Inspection with Fenix, Brinkmann, and natural sunlight - Wheel wells were cleaned and dressed - Rubber and Plastics Treated - Exterior windows and mirrors cleaned and sealed - Exhaust tips cleaned - Windows were auto scrubed, cleaned, and sealed Products used Links to products used -
Adam's Car Wash
Wolf's Decon Gel - Iron Remover
Stoner's Tarminator
Adam's All Purpose Cleaner
Sonax Full Effect Wheel Cleaner
NanoSkin AutoScrub System
Menzerna FG400
Sonax Nano Polish 3/6
Auto Finesse Illusion
on the paint
Optimum Opti Coat
on the wheels and brakes
Adam's Super VRT
Auto Finesse Crystal Glass Cleaner
 Auto Finesse Mercury Metal Polish Tools used
Uber Wool Wash Mitt
Uber No Name MF Towels
Griot's 6 inch Random Orbital Polisher
Rupes LHR75
Rupes BigFoot LHR 21ES Random Orbital Polisher
Rupes BigFoot LHR 15ES Random Orbital Polisher
Uber Buffing Pads
Defelsko Paint Meter
Fenix TK35
Brinkmann
Kranzle Pressure Washer
Uber Foam Canon
2 Grit Guard Buckets with Caddies
Adam's Firehose Nozzle
Metro Air Force Blaster
Before Exterior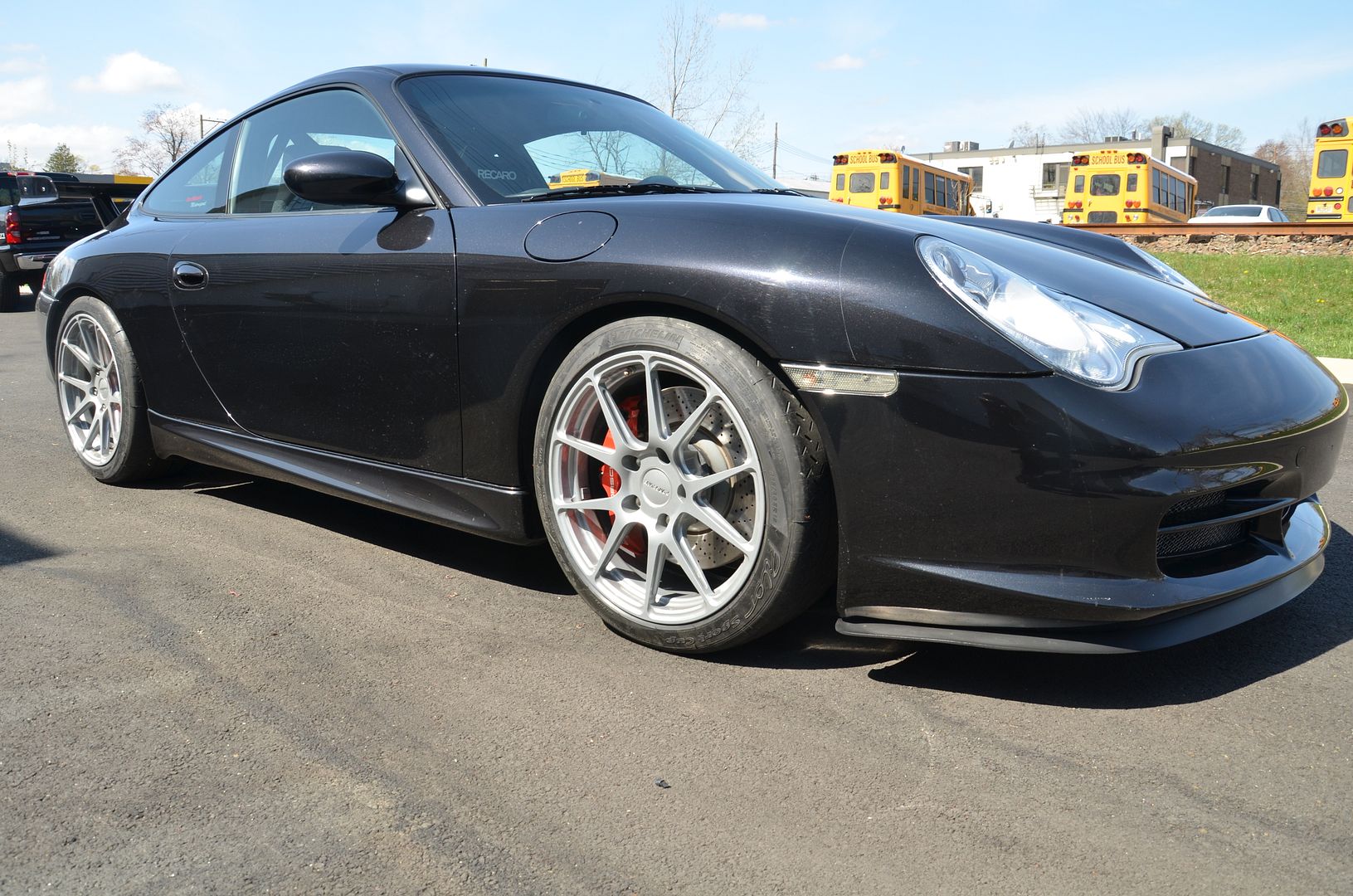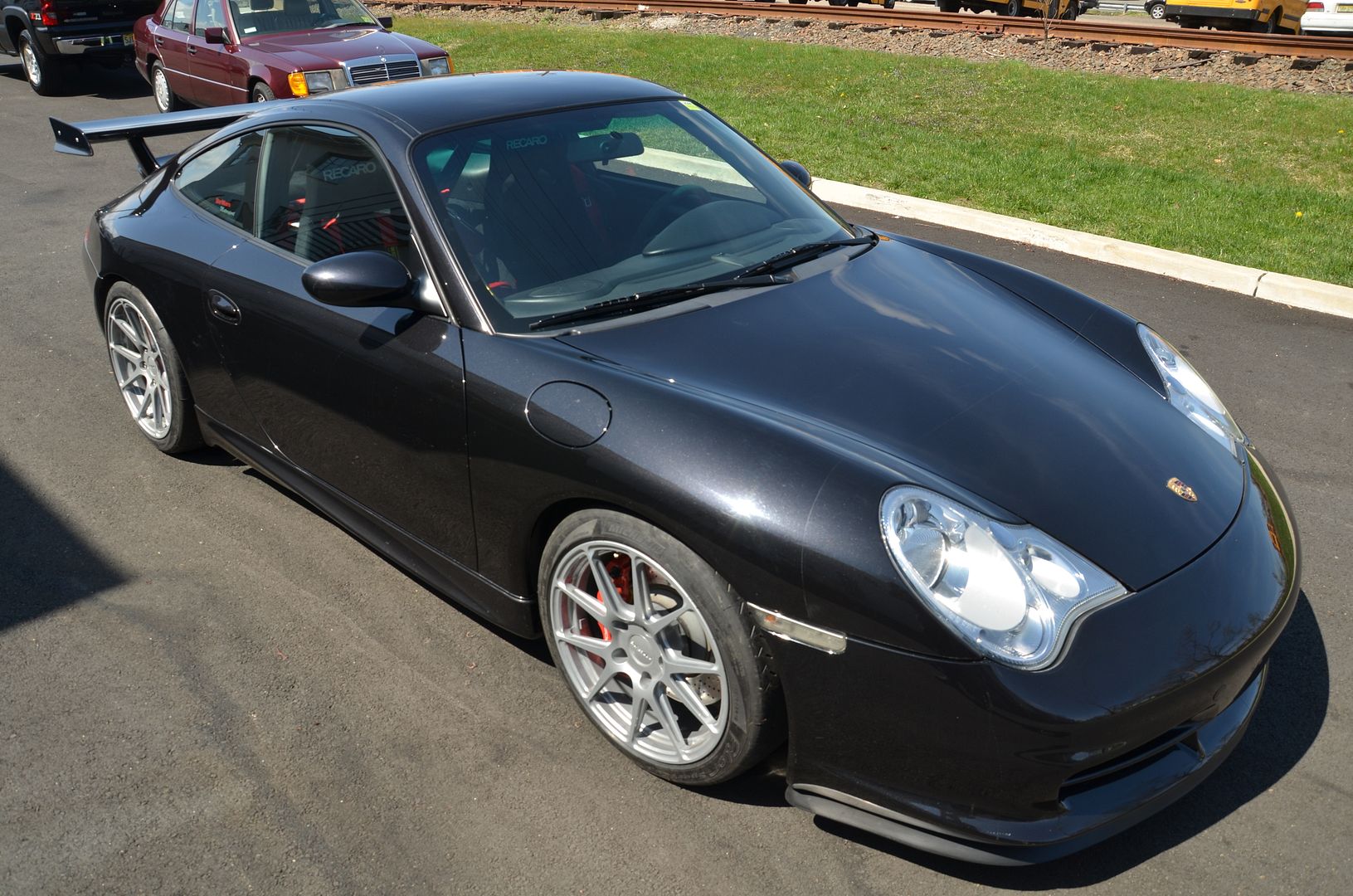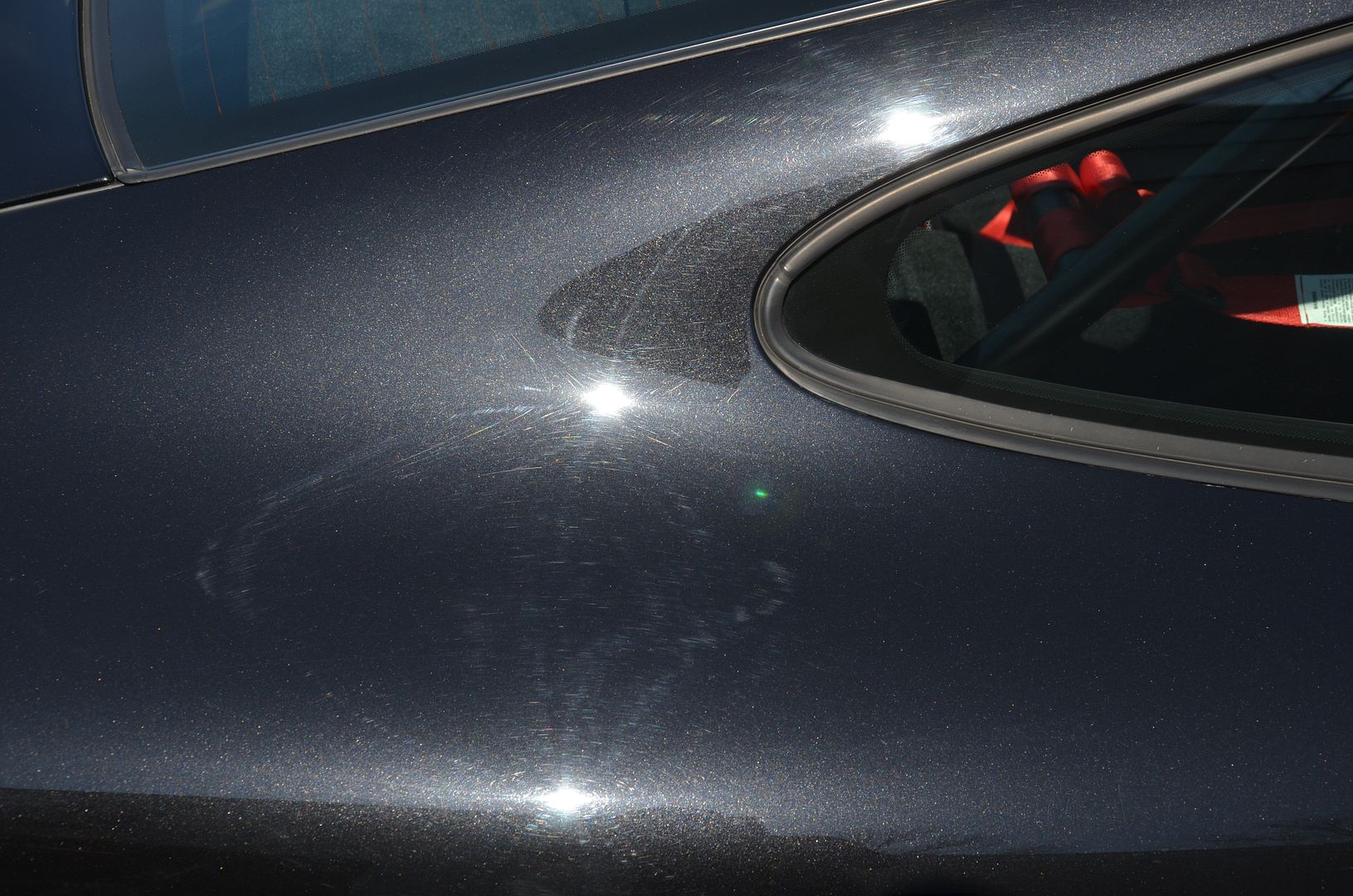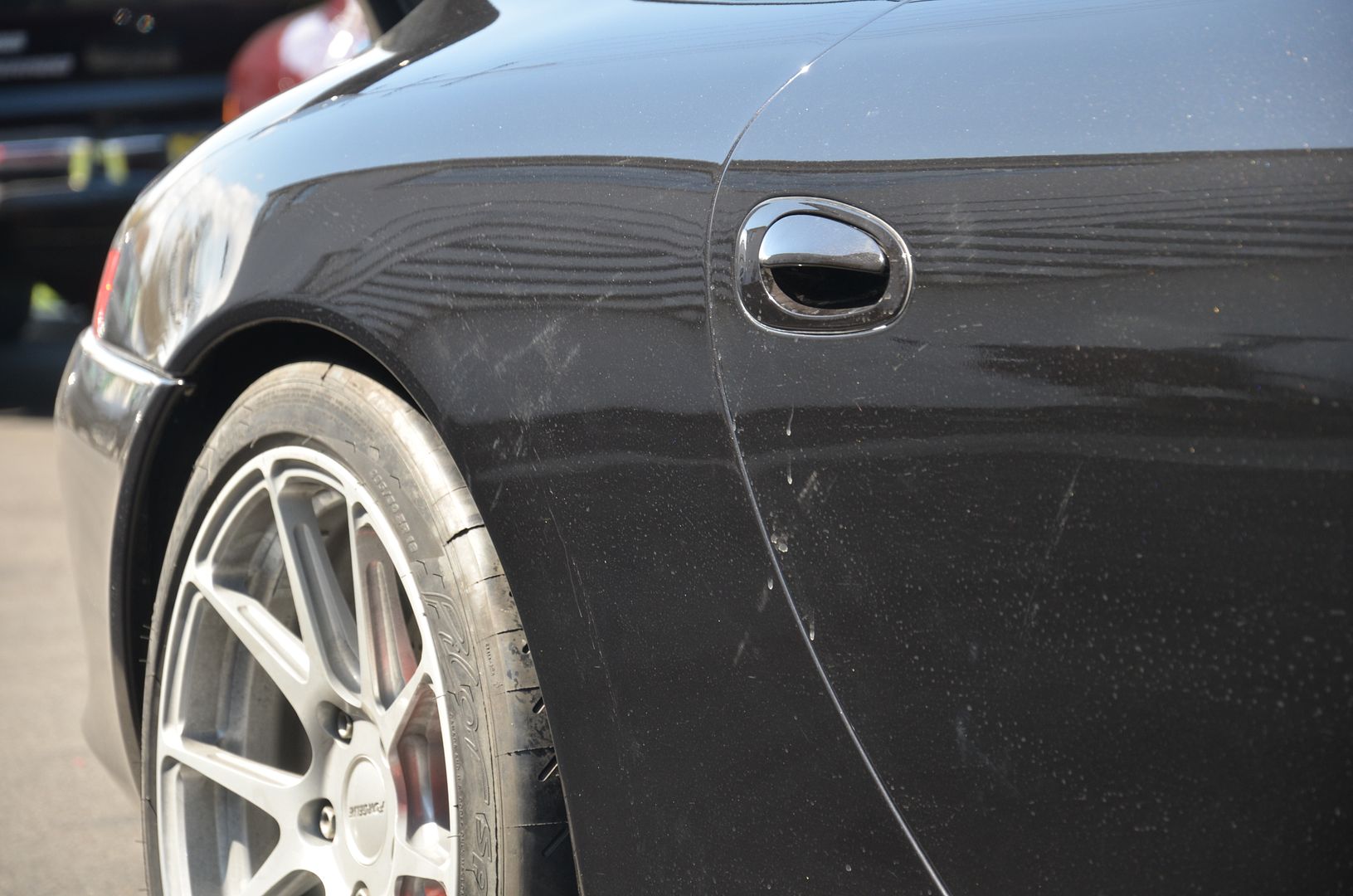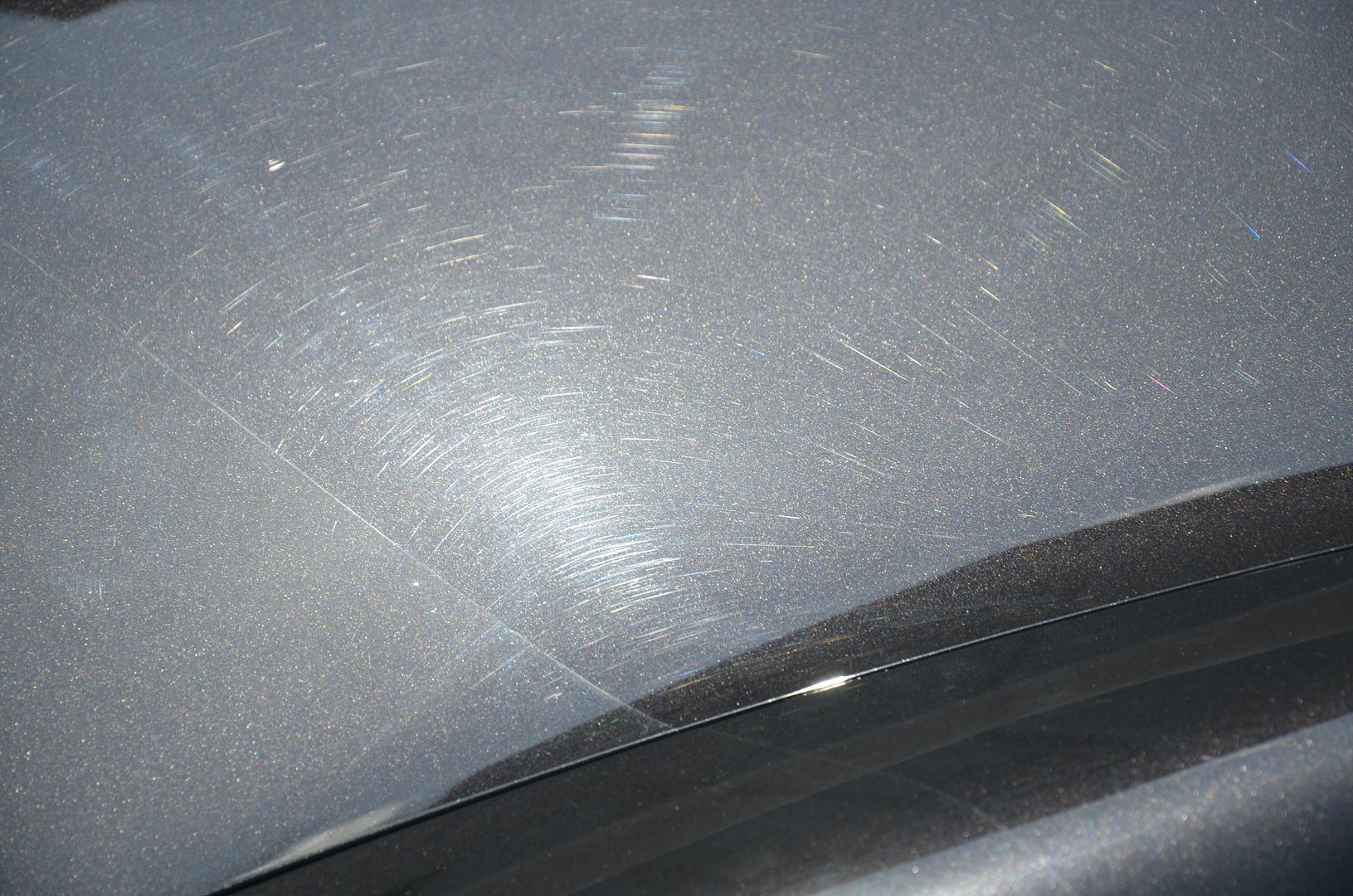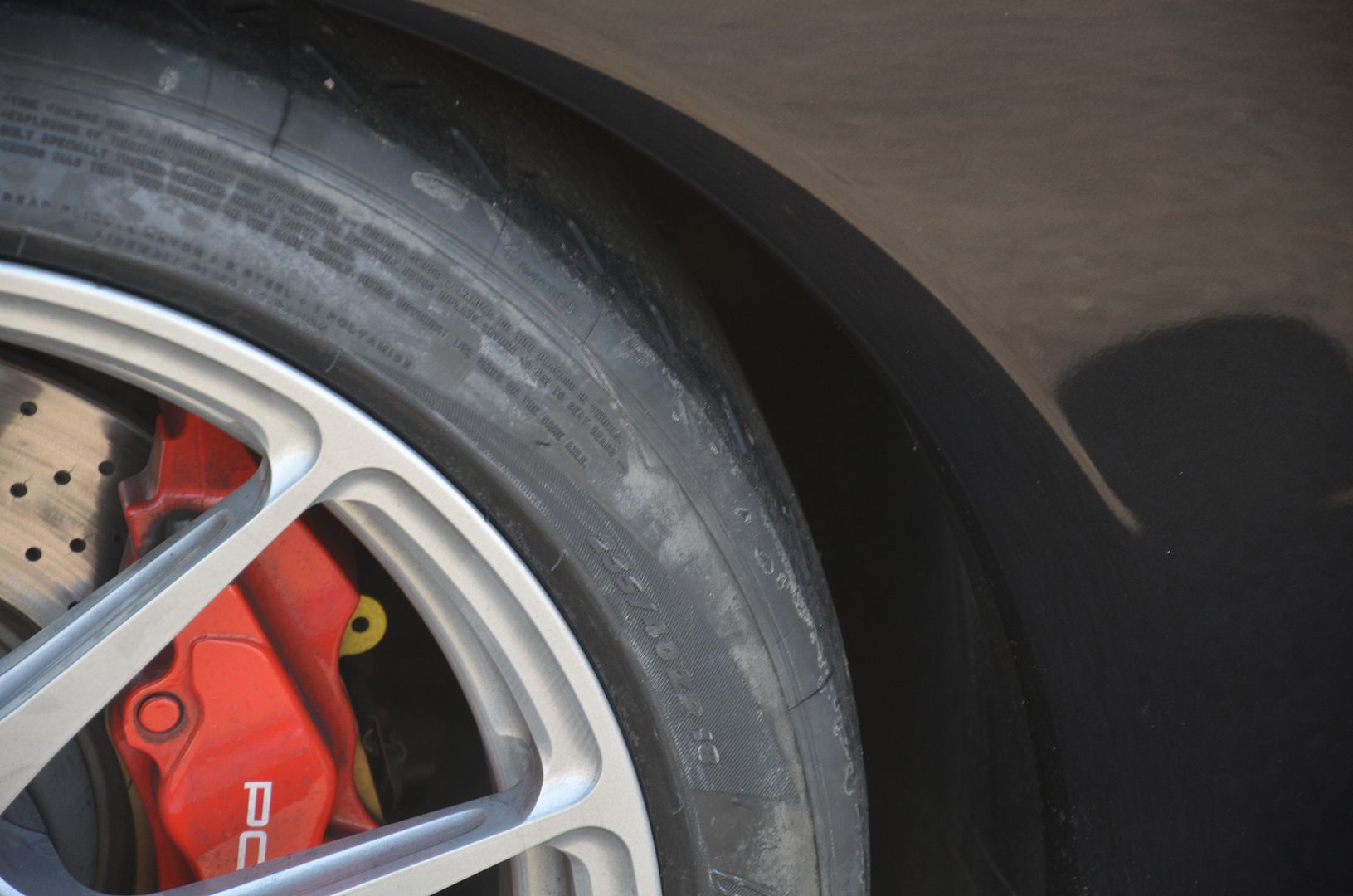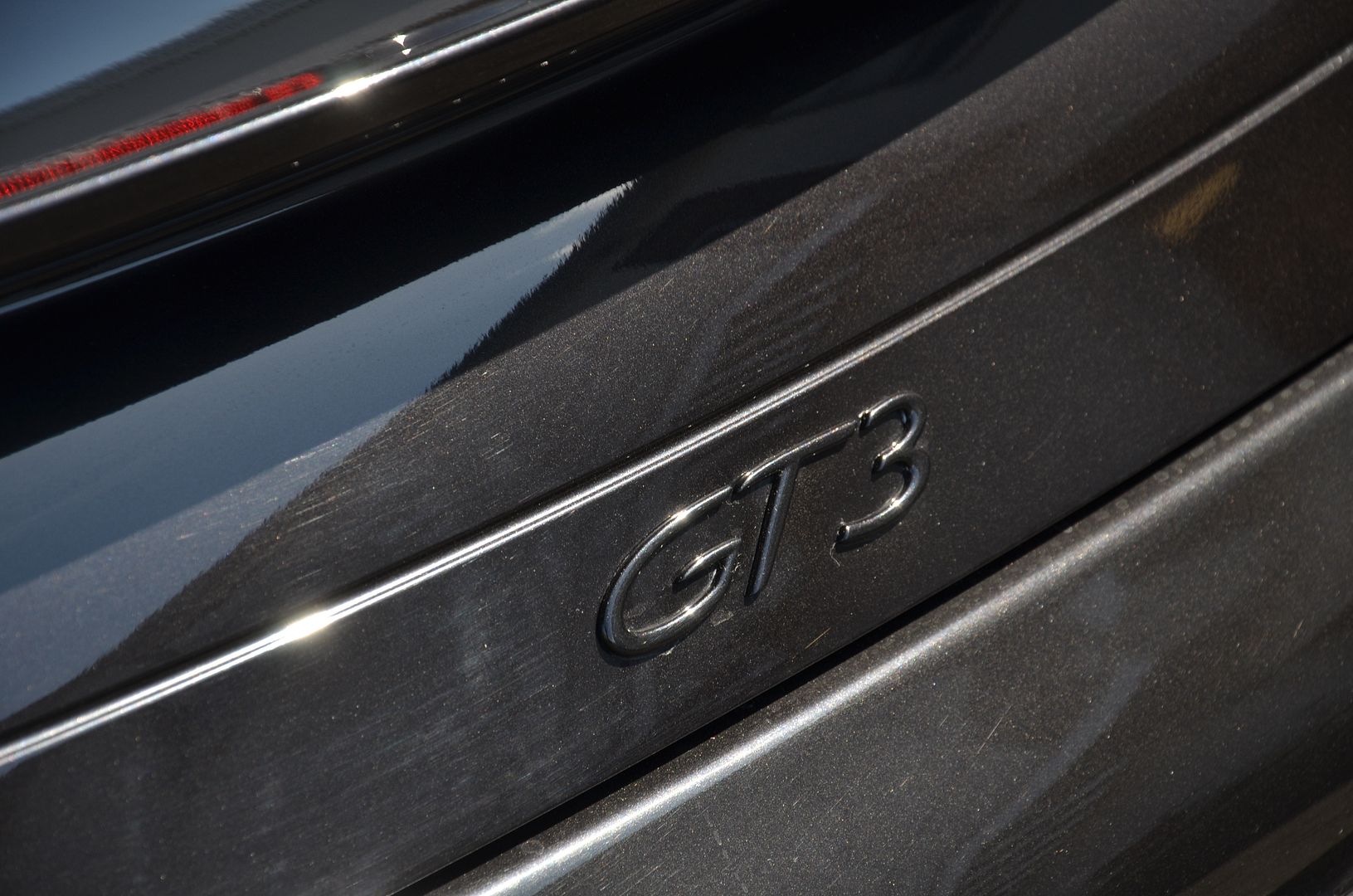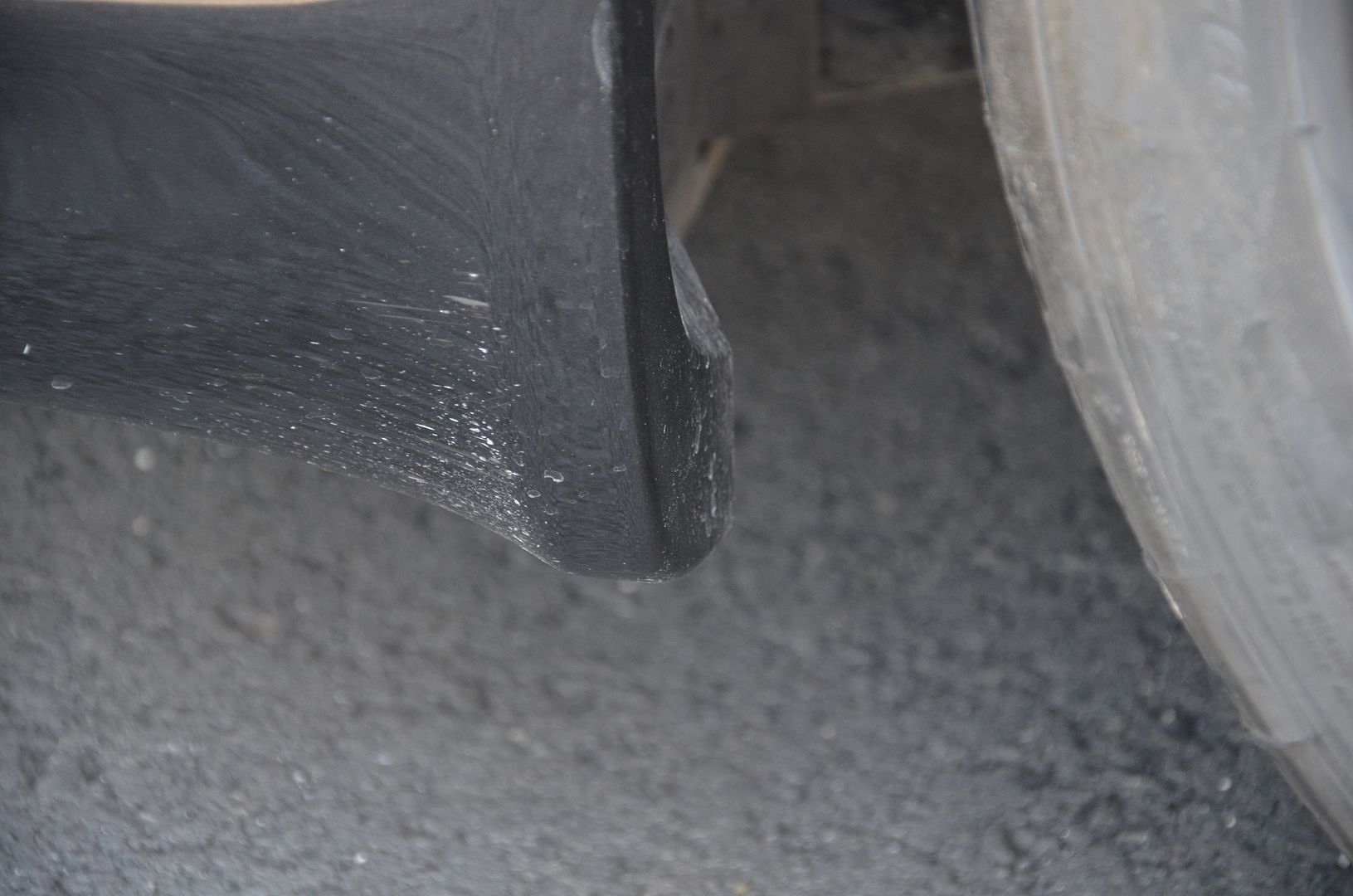 Wheels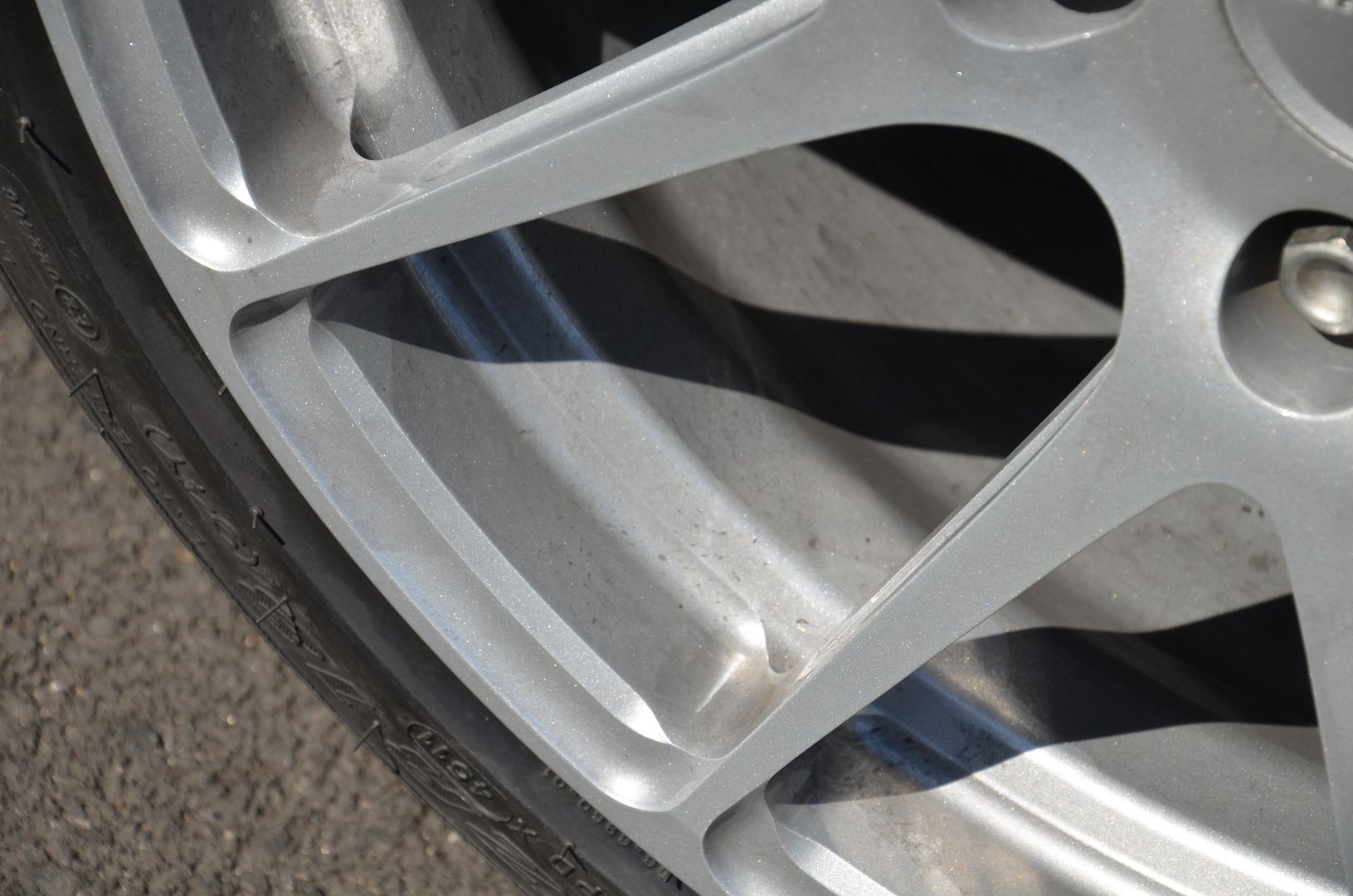 Sonax Full Effect used on the wheels
Always agitate with a brush - here we use the wheel woolies.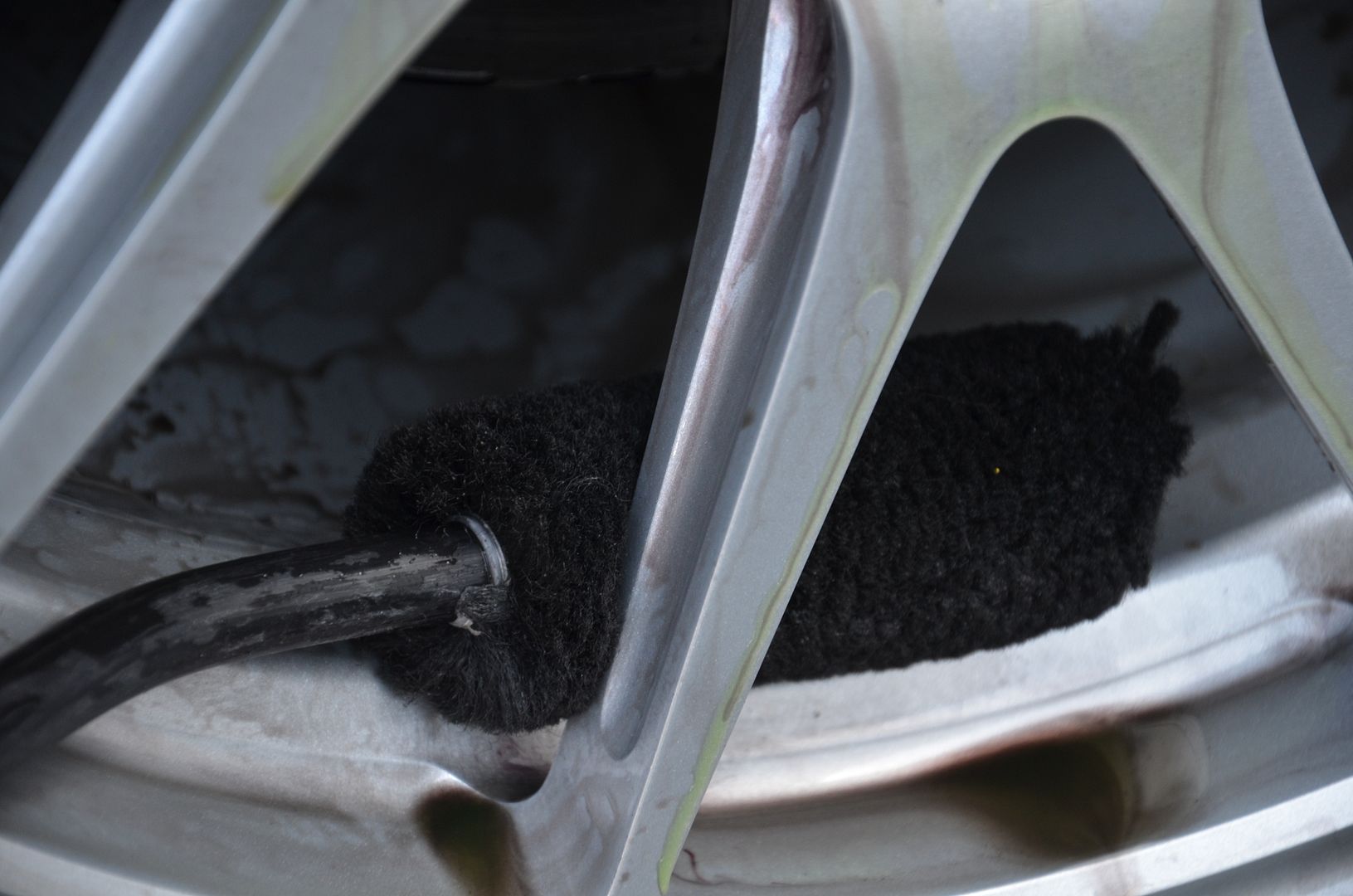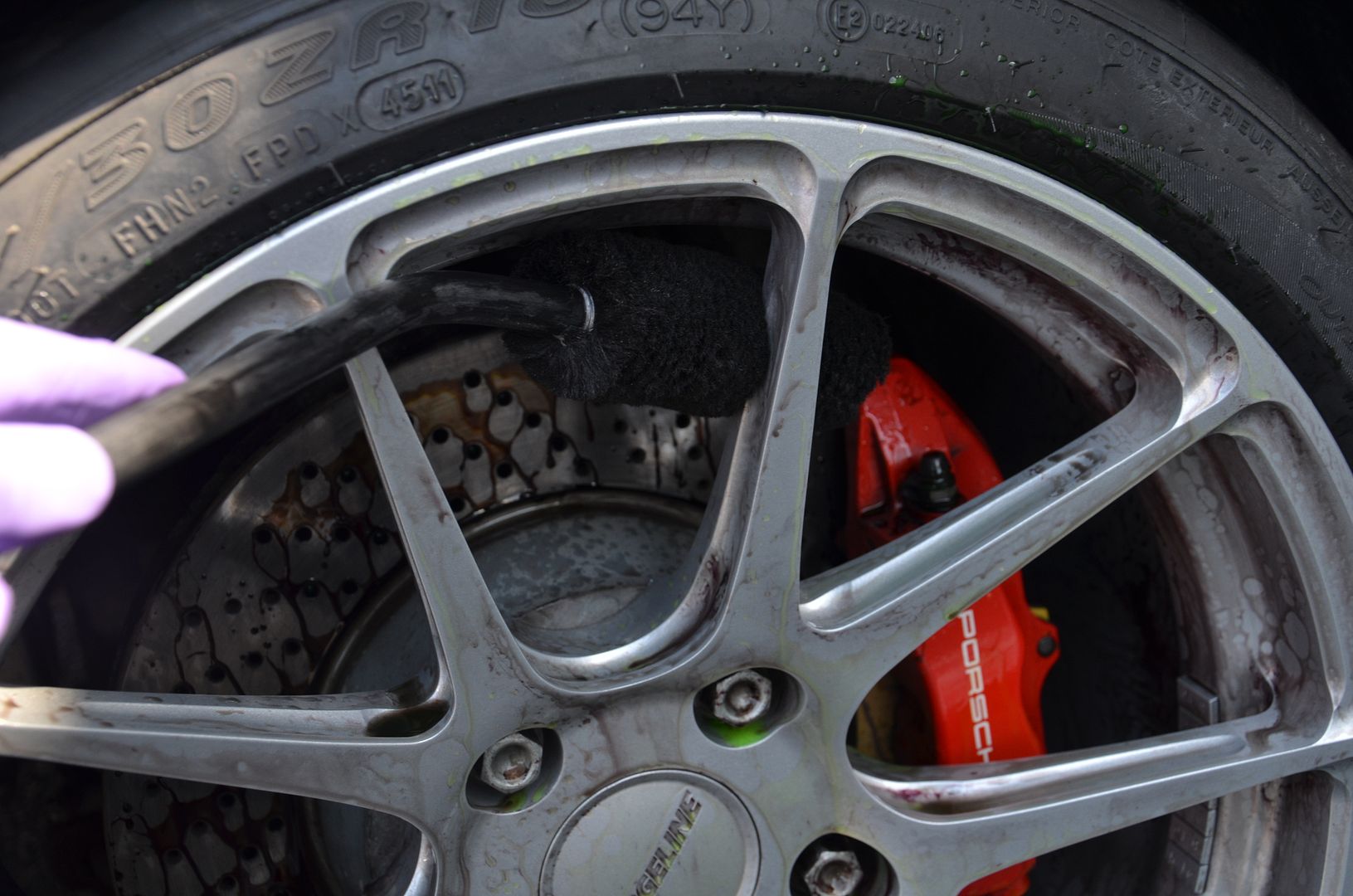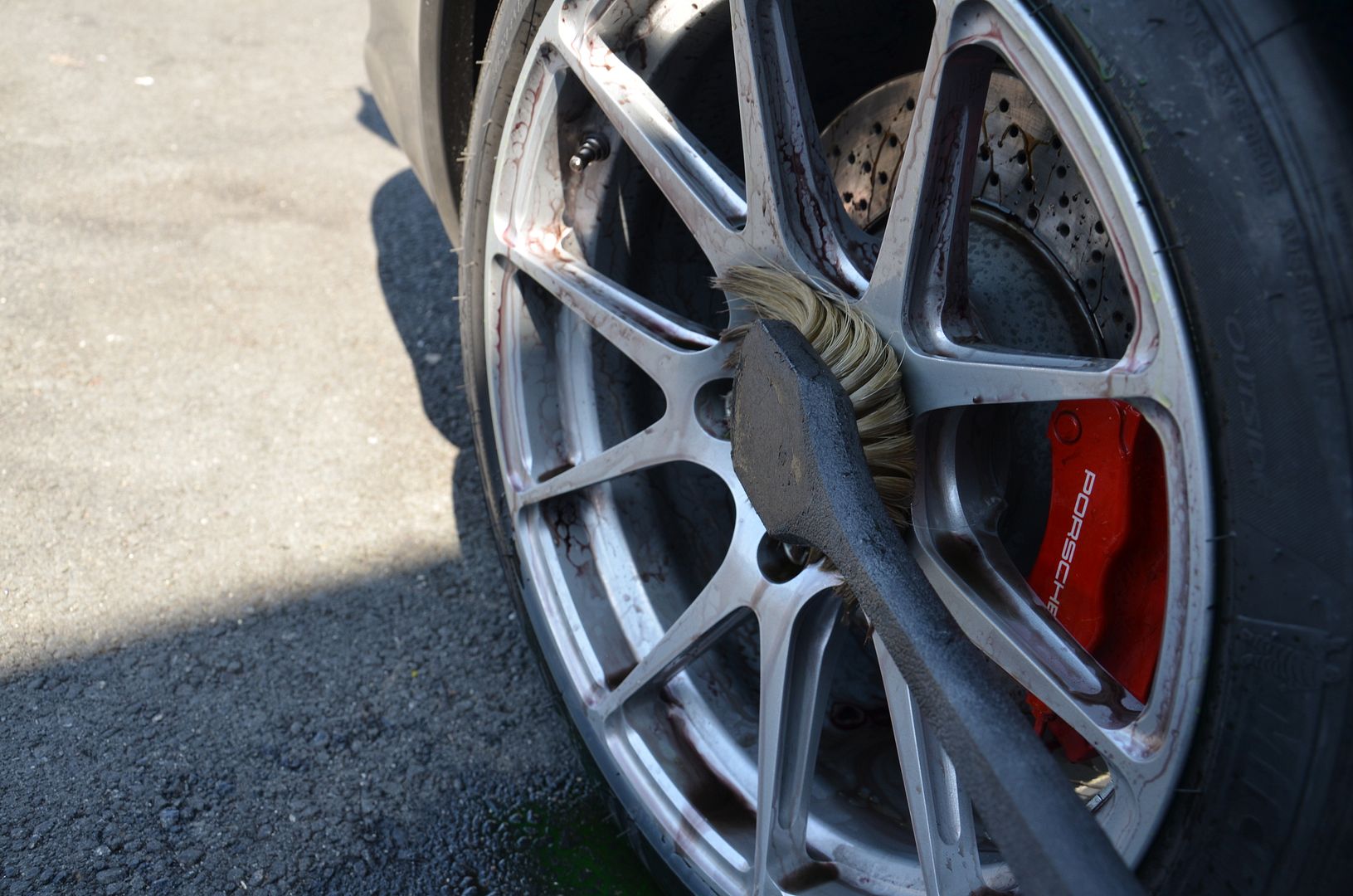 Rinse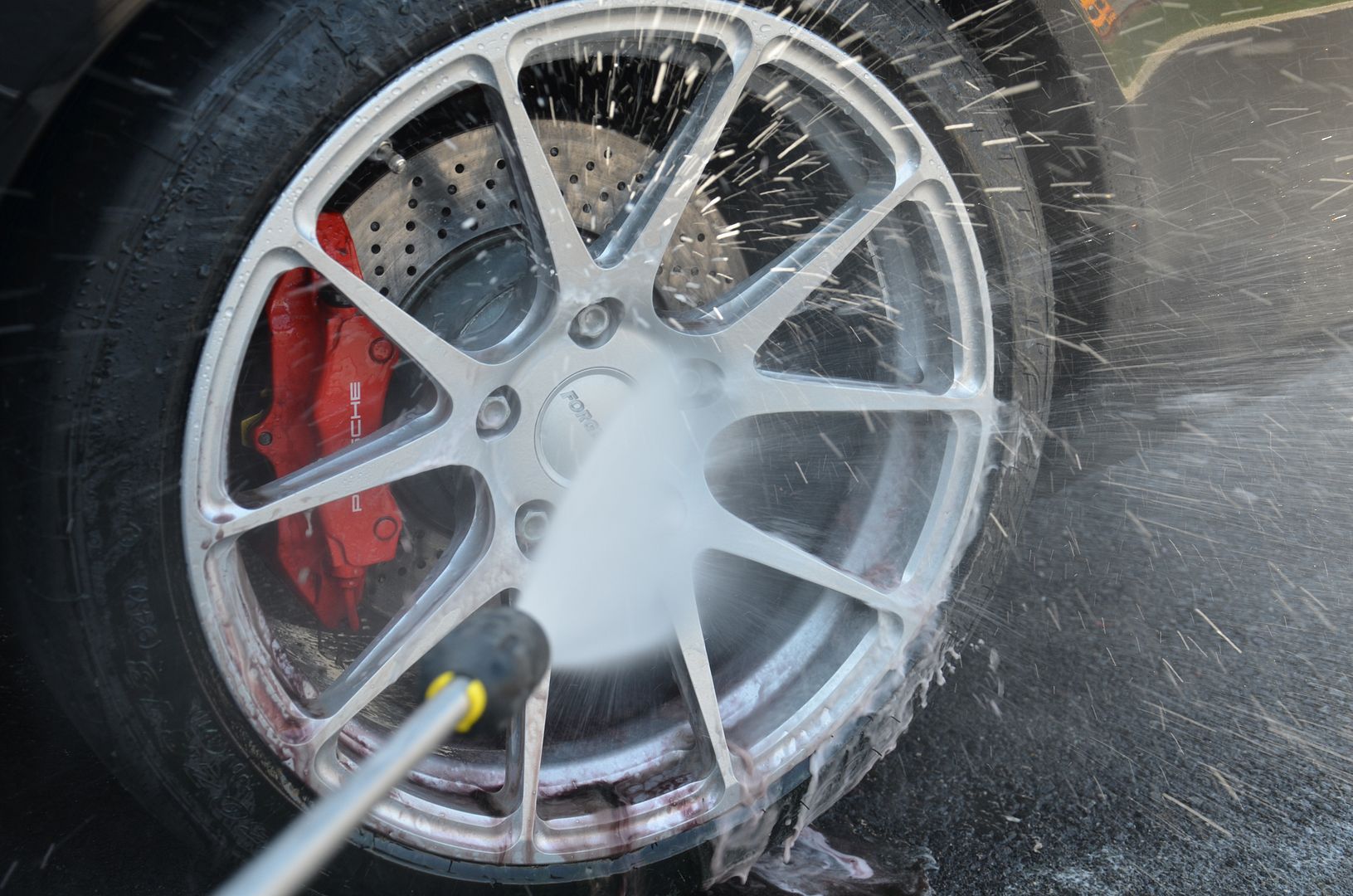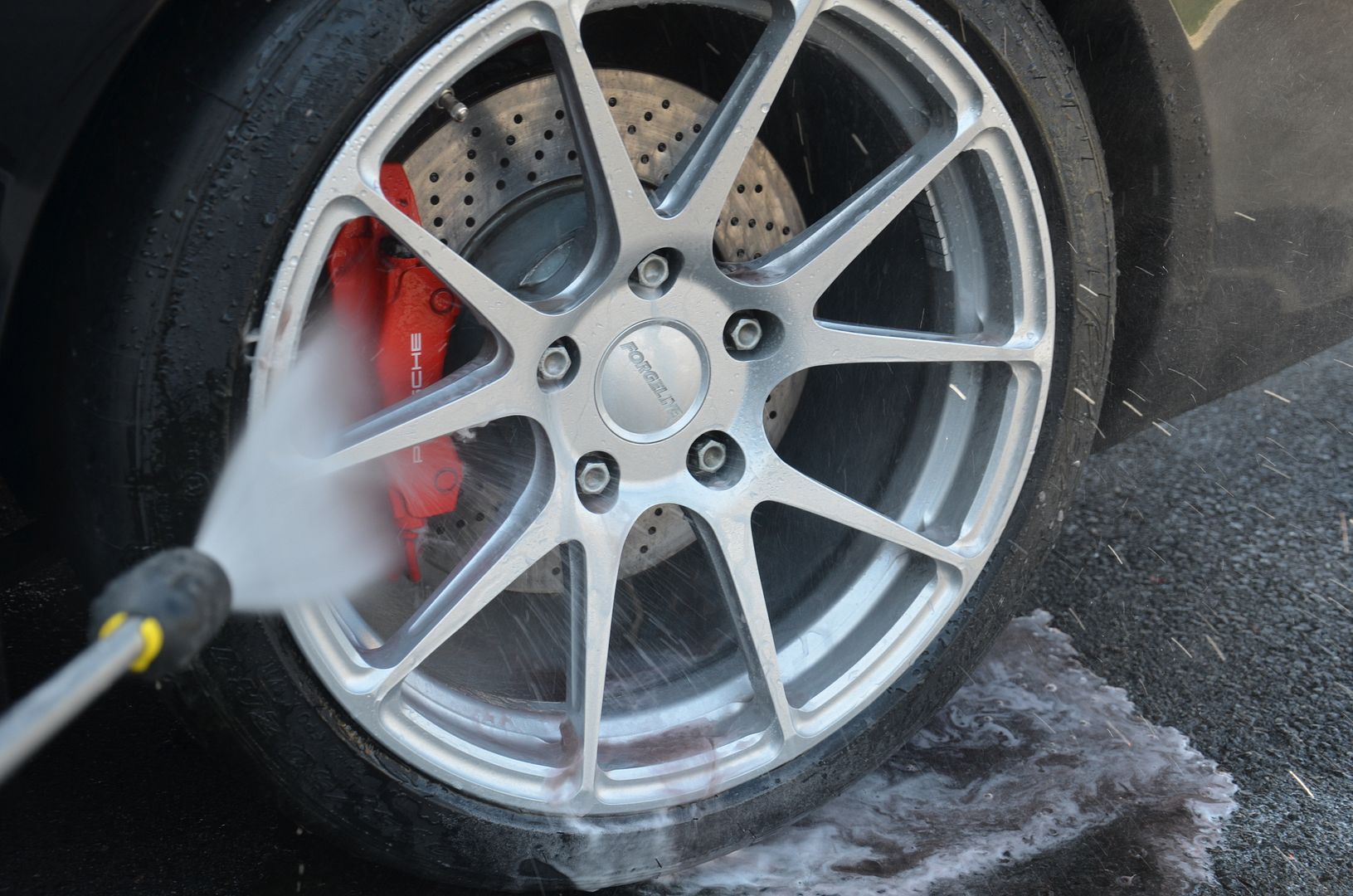 Foaming with the Uber Foam Cannon and Adam's Car Wash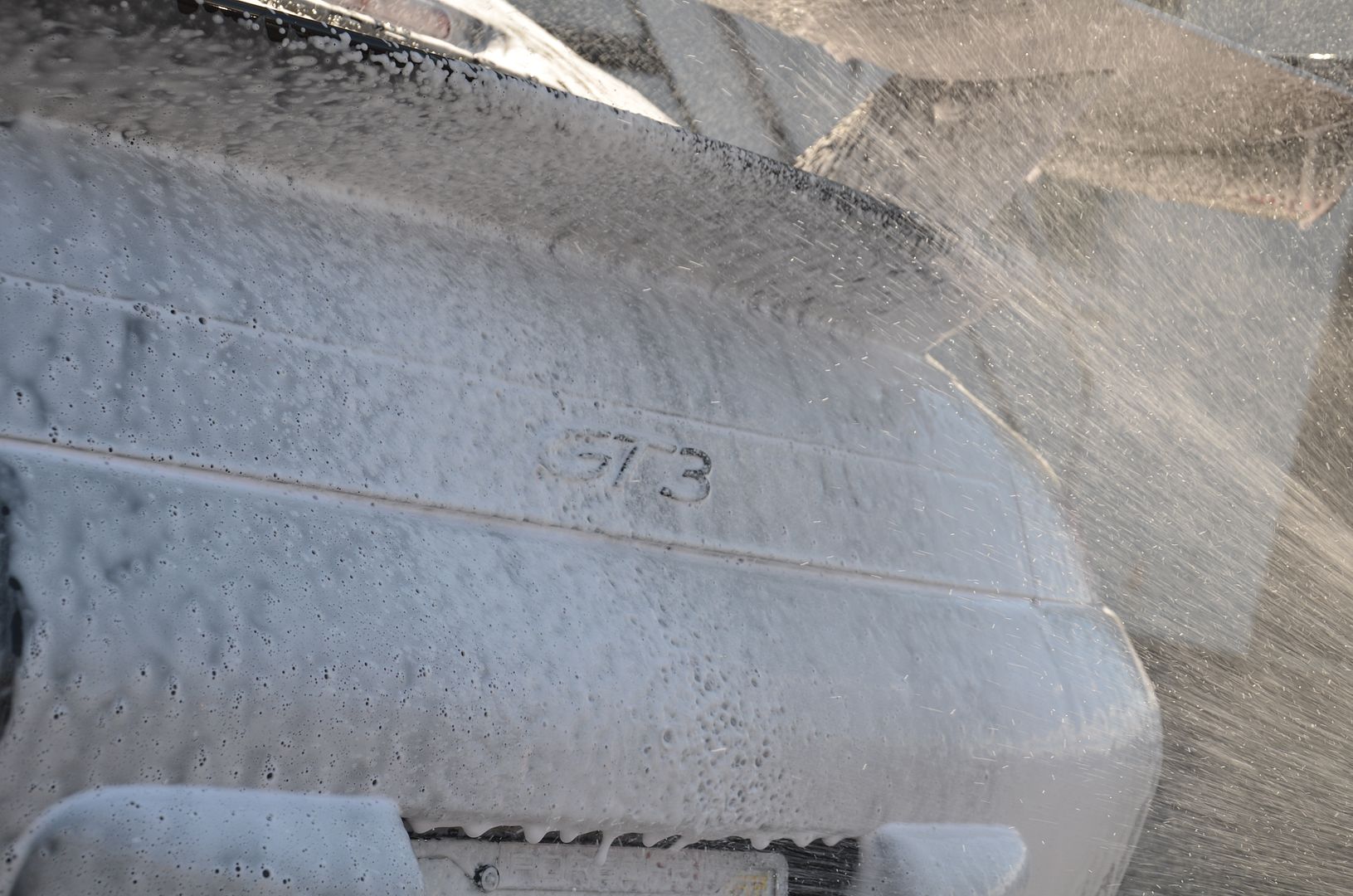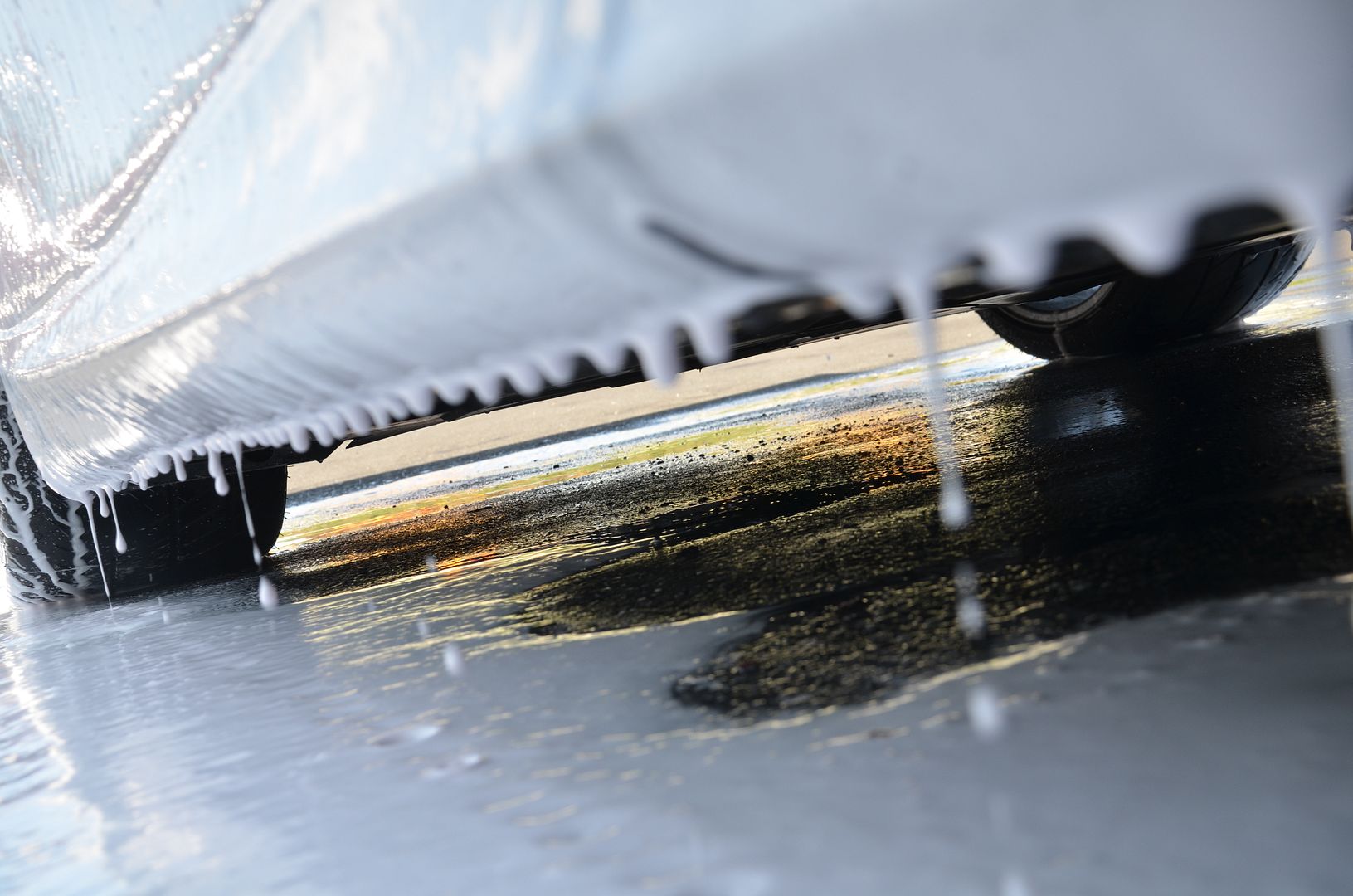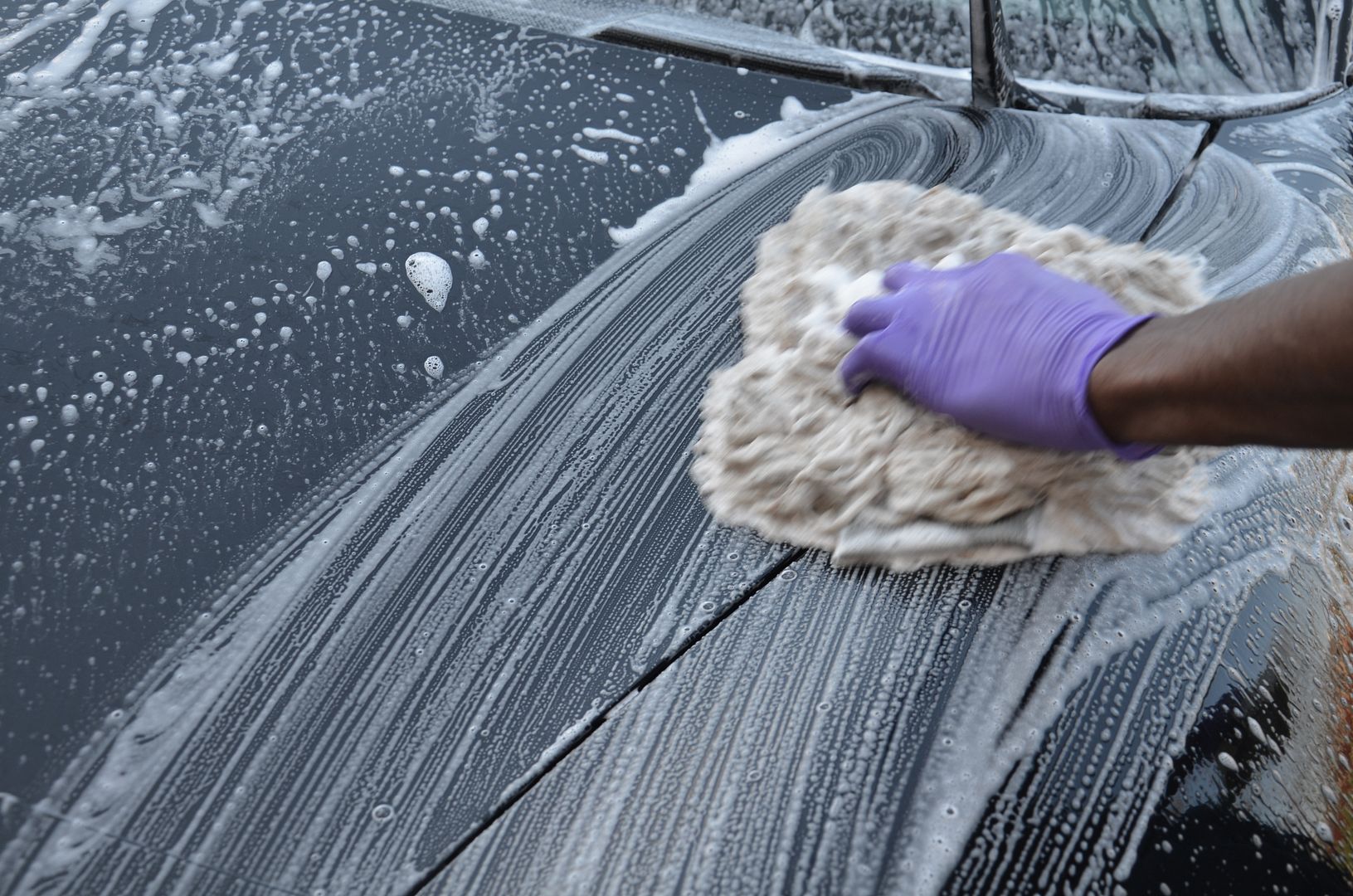 We take care of the lower part of the car with the Uber Yellow Wash Sponge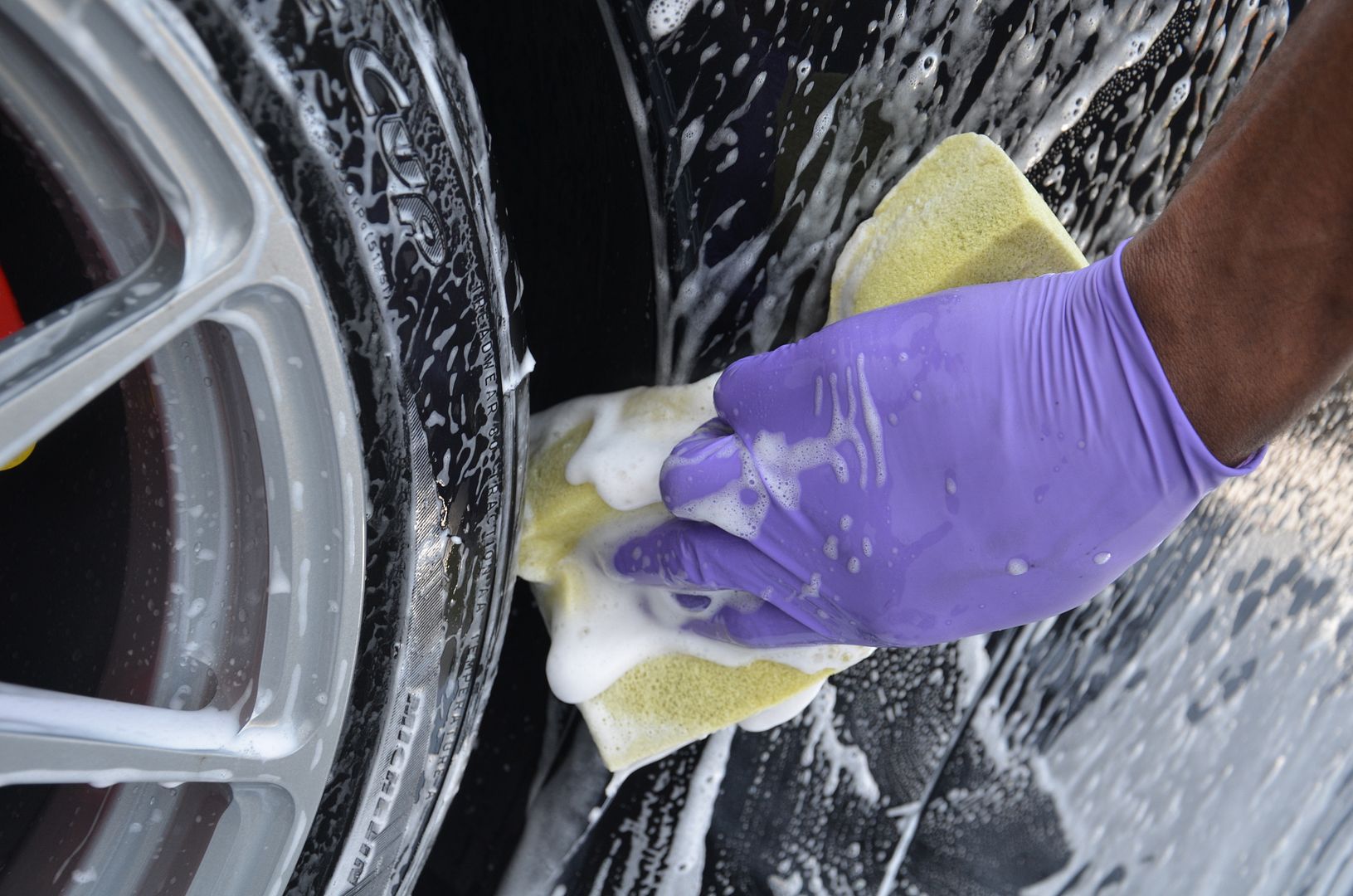 Using Glide on top of the soap with the Nano Skin Auto Scrub Wash Mitt
Rinse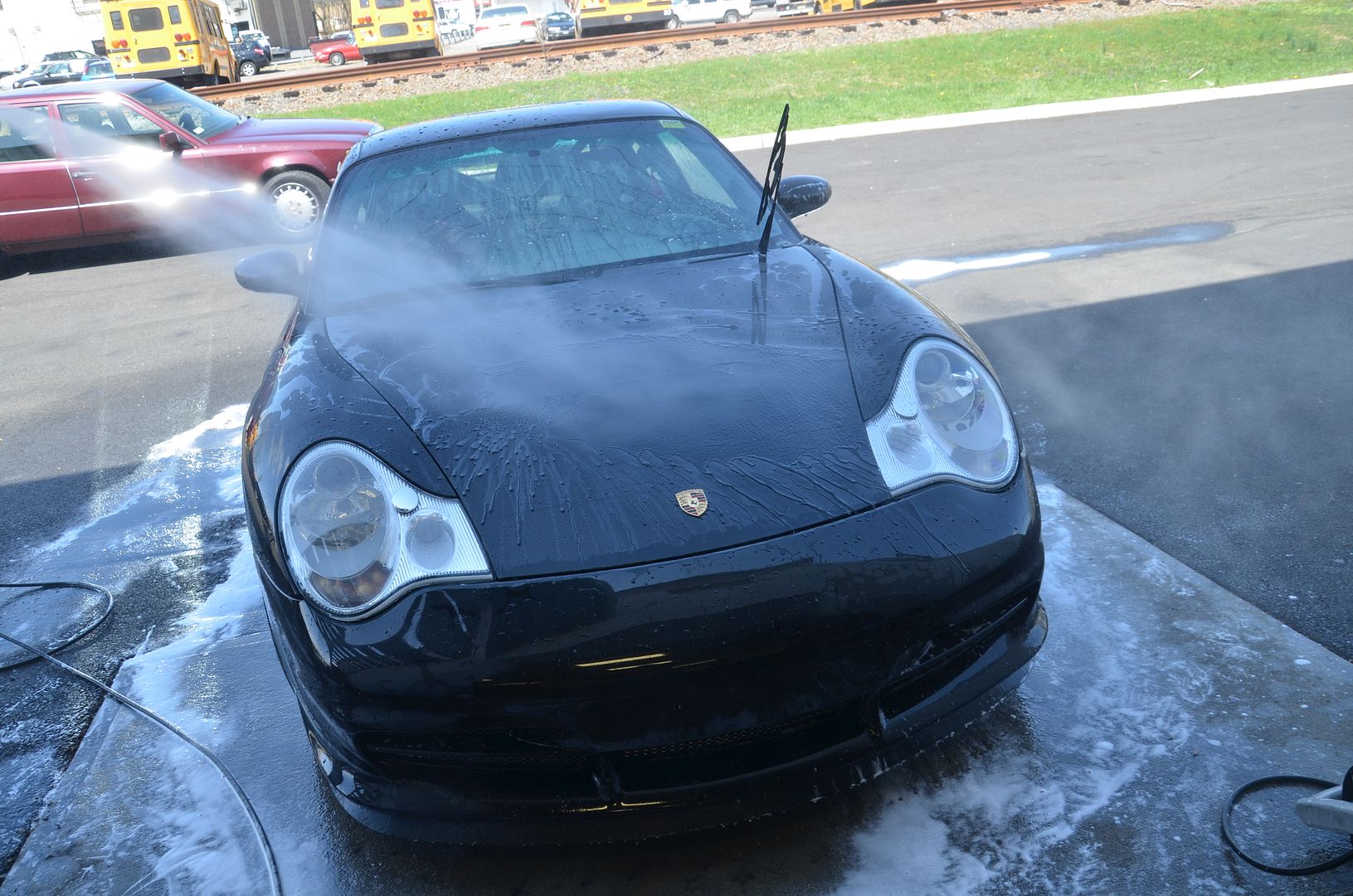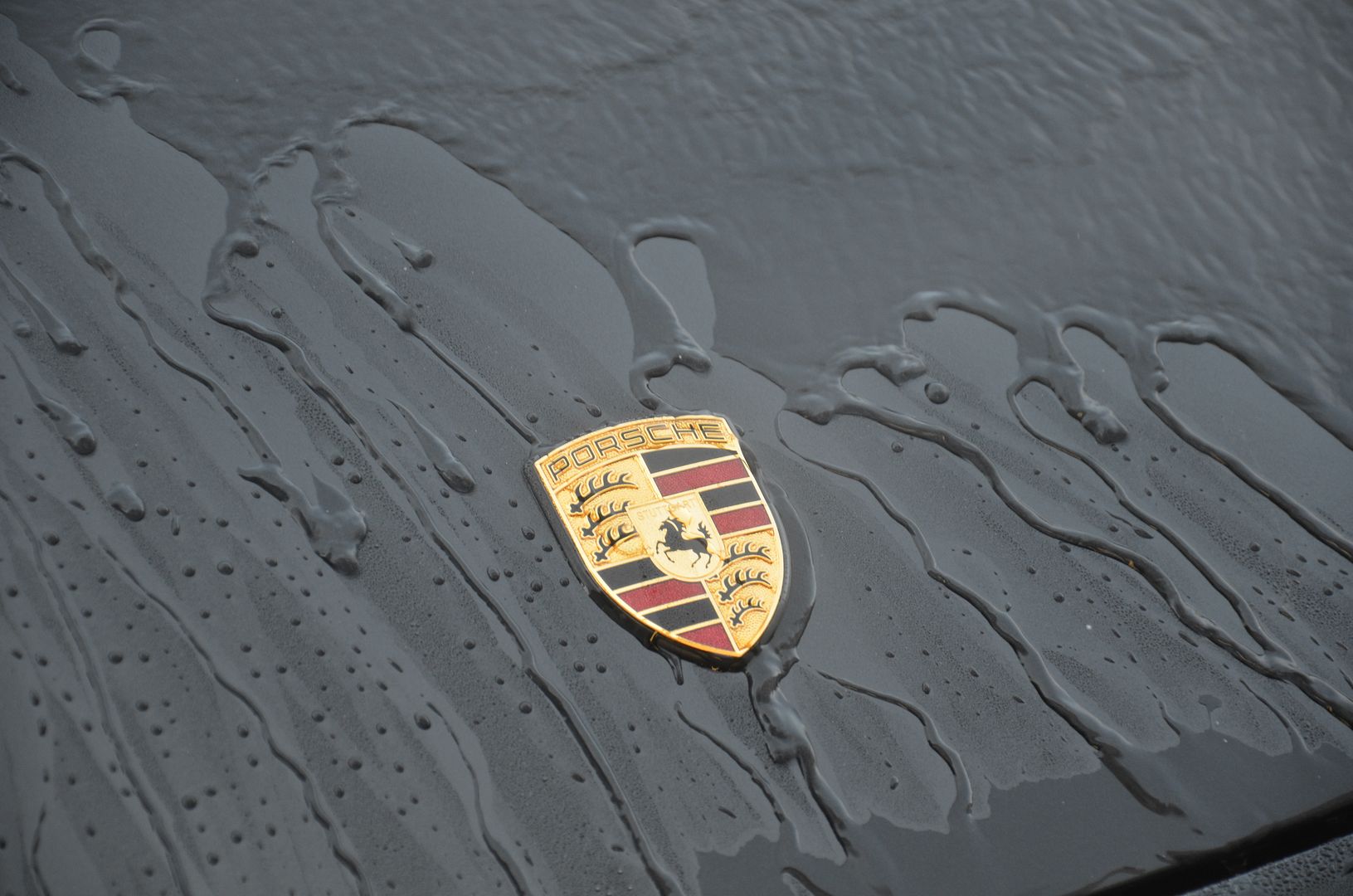 Blow drying off the car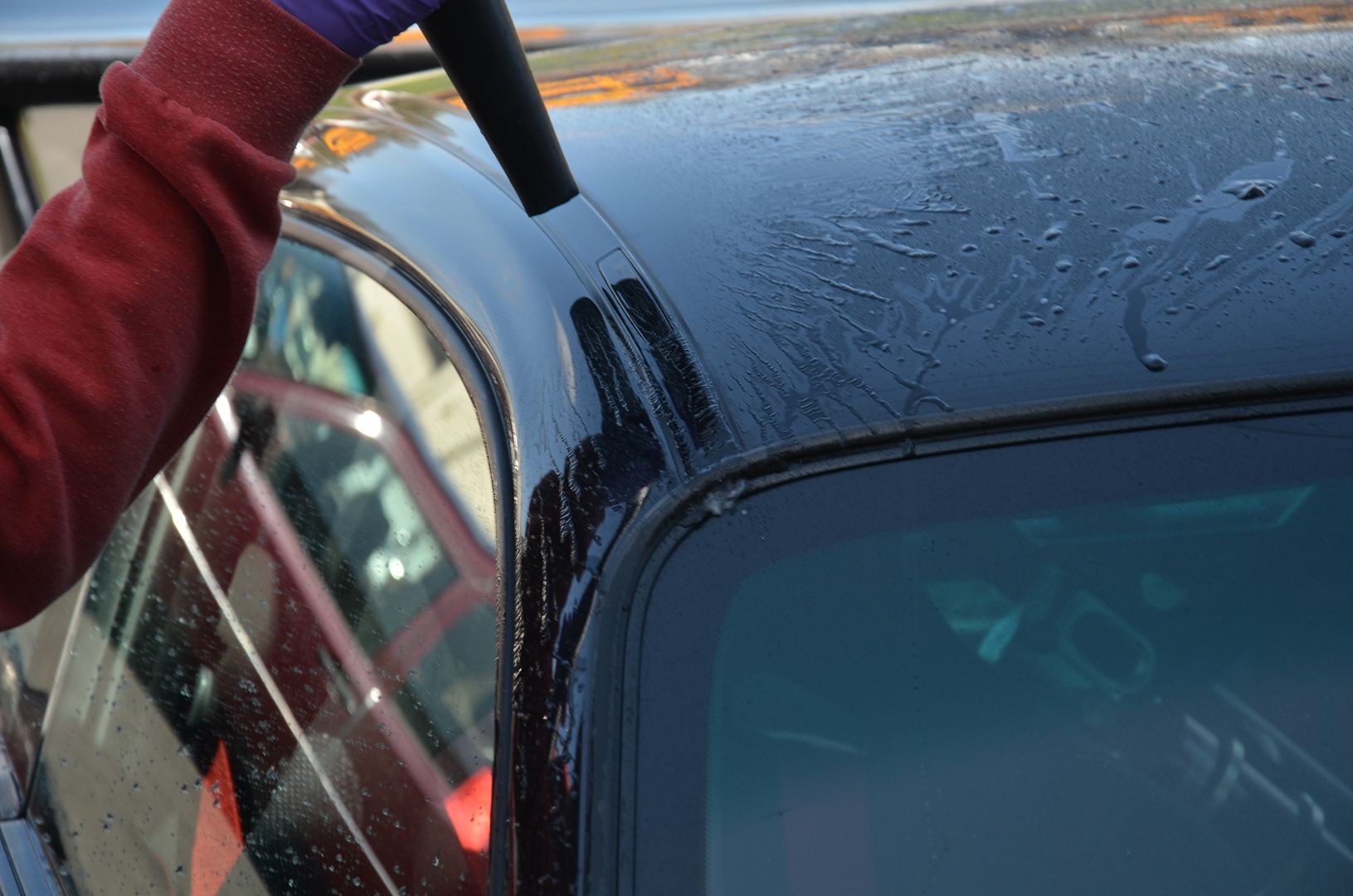 After the prep we had a clean surface to fine more imperfections on the paint.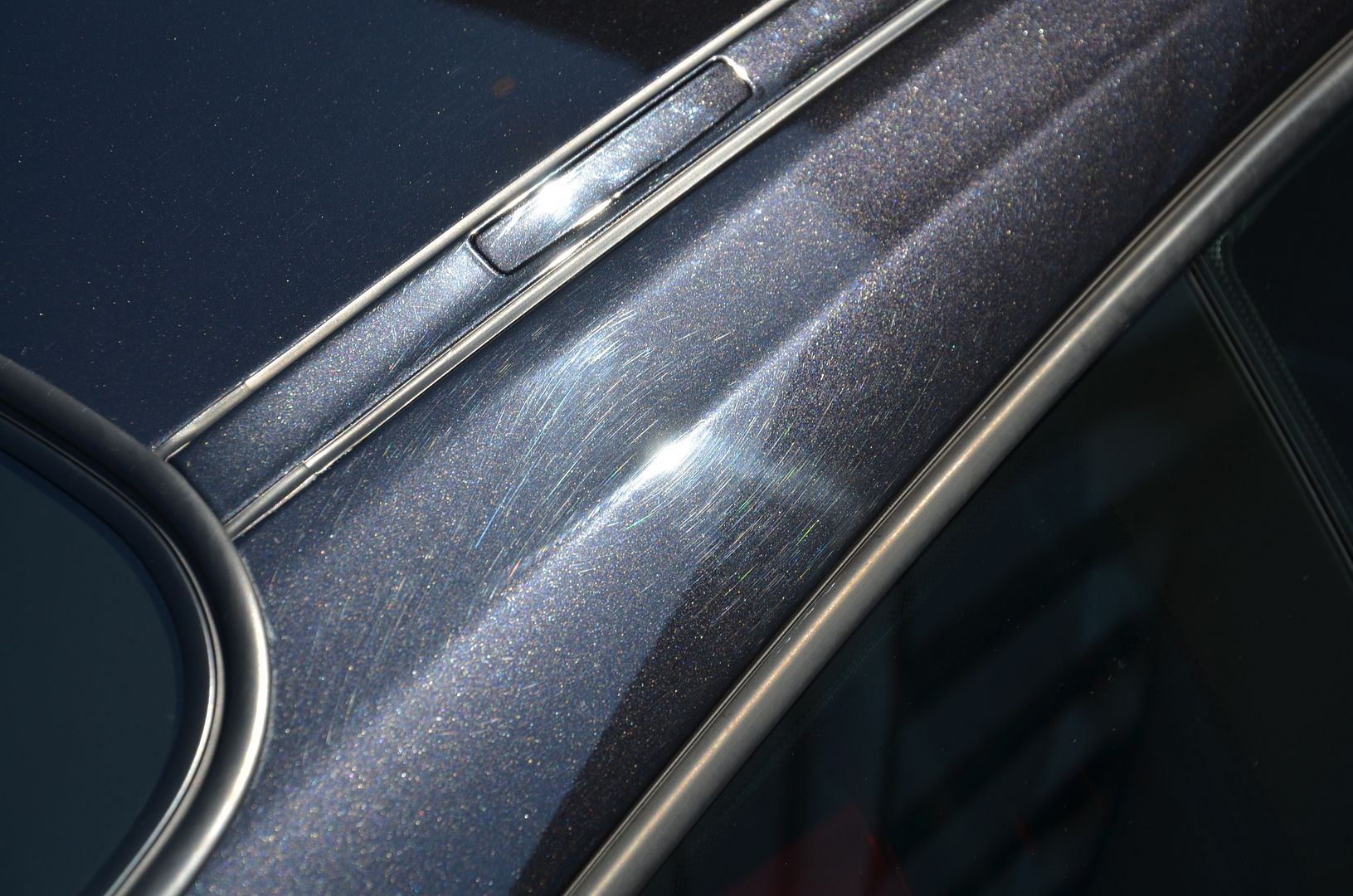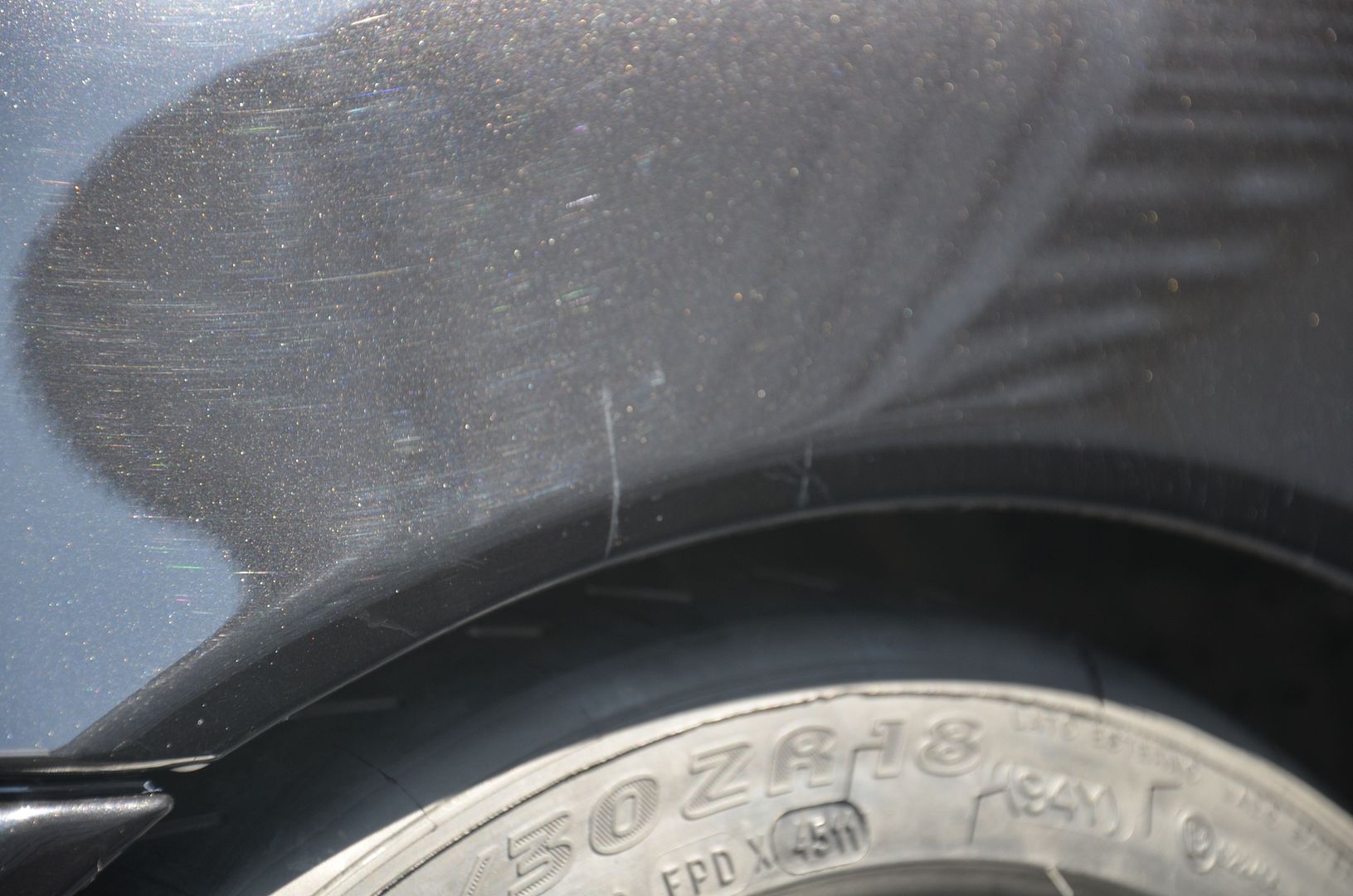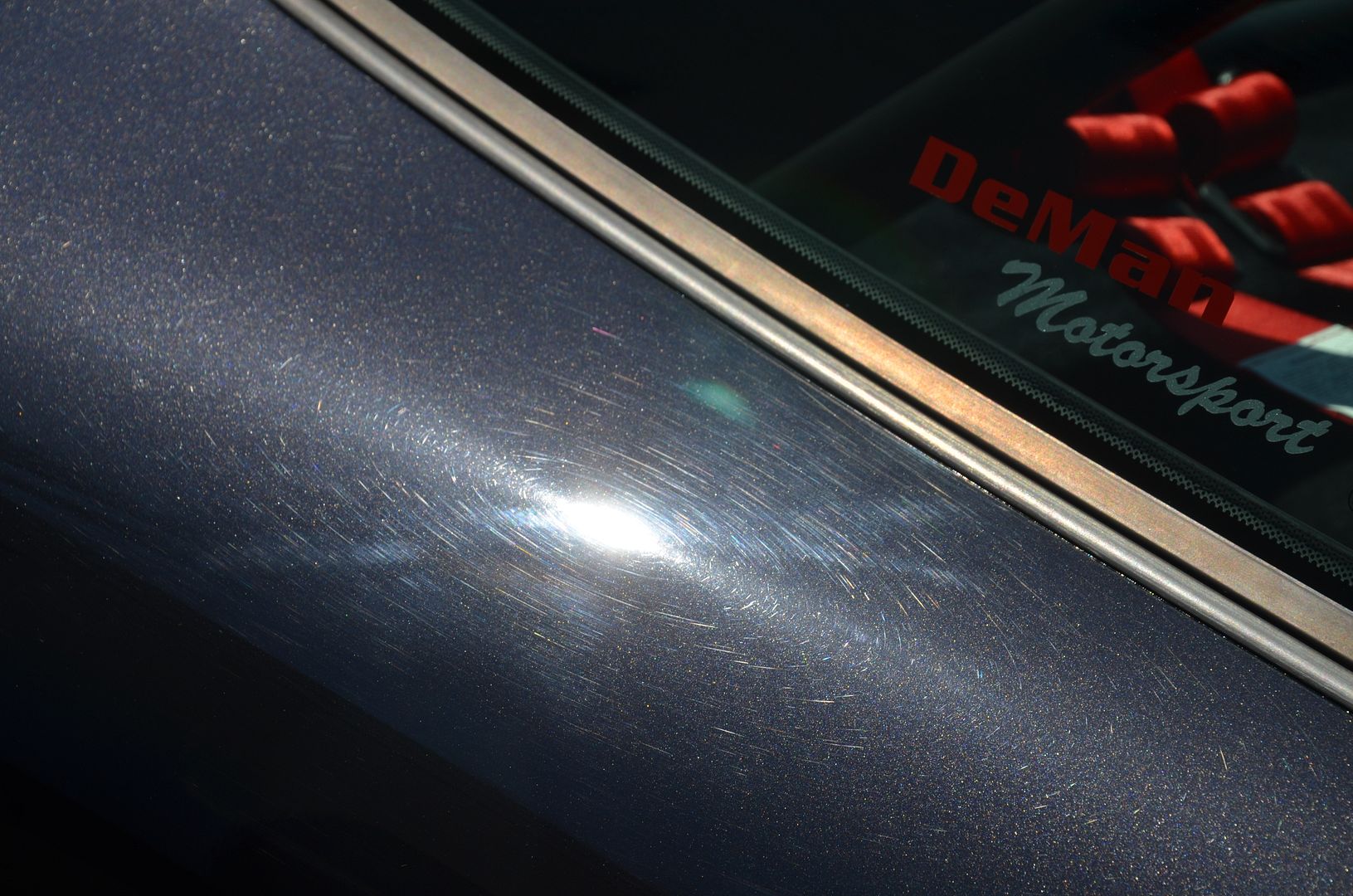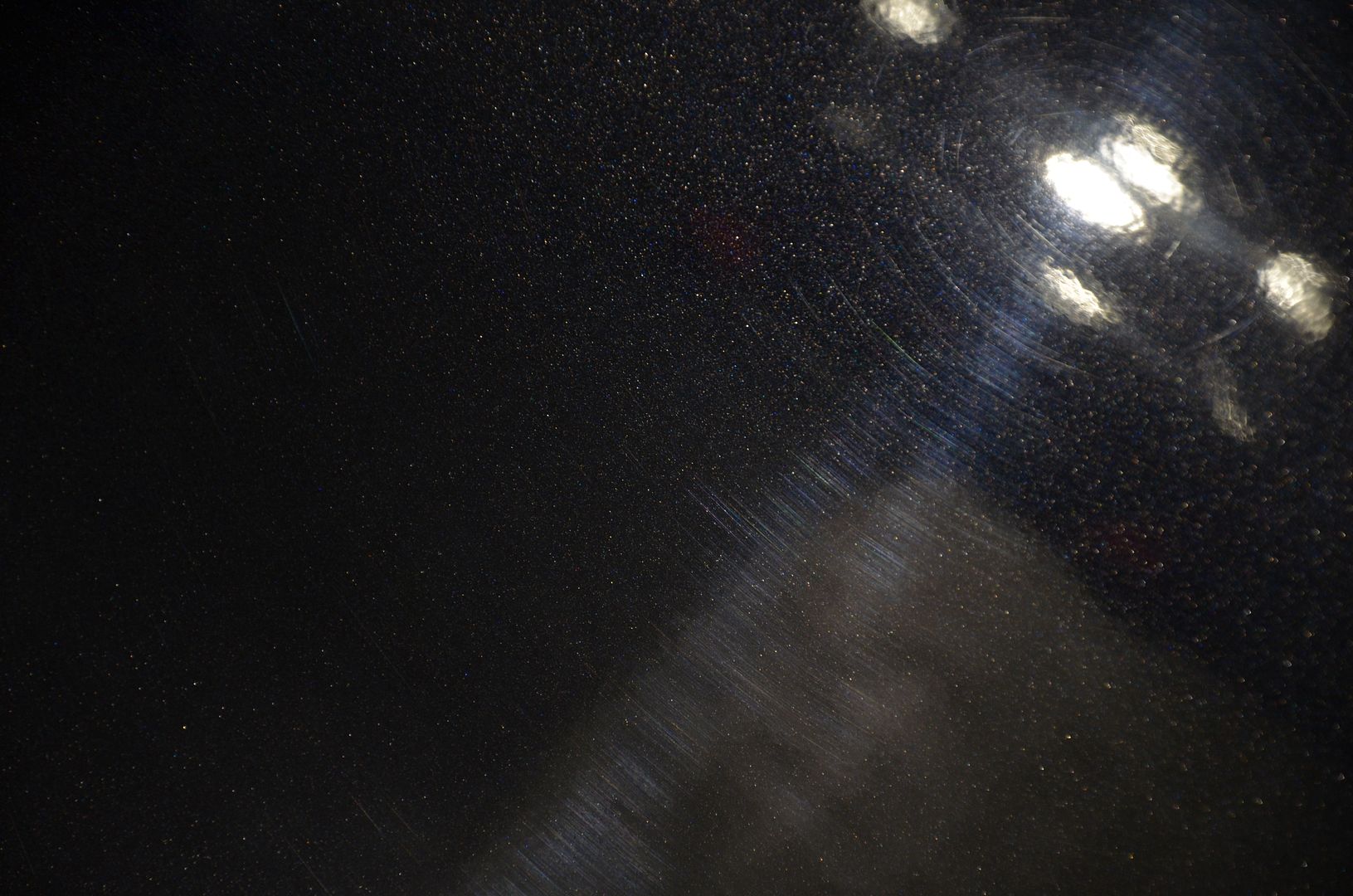 Wheels were off the car for the wheel wells and brake caliper detail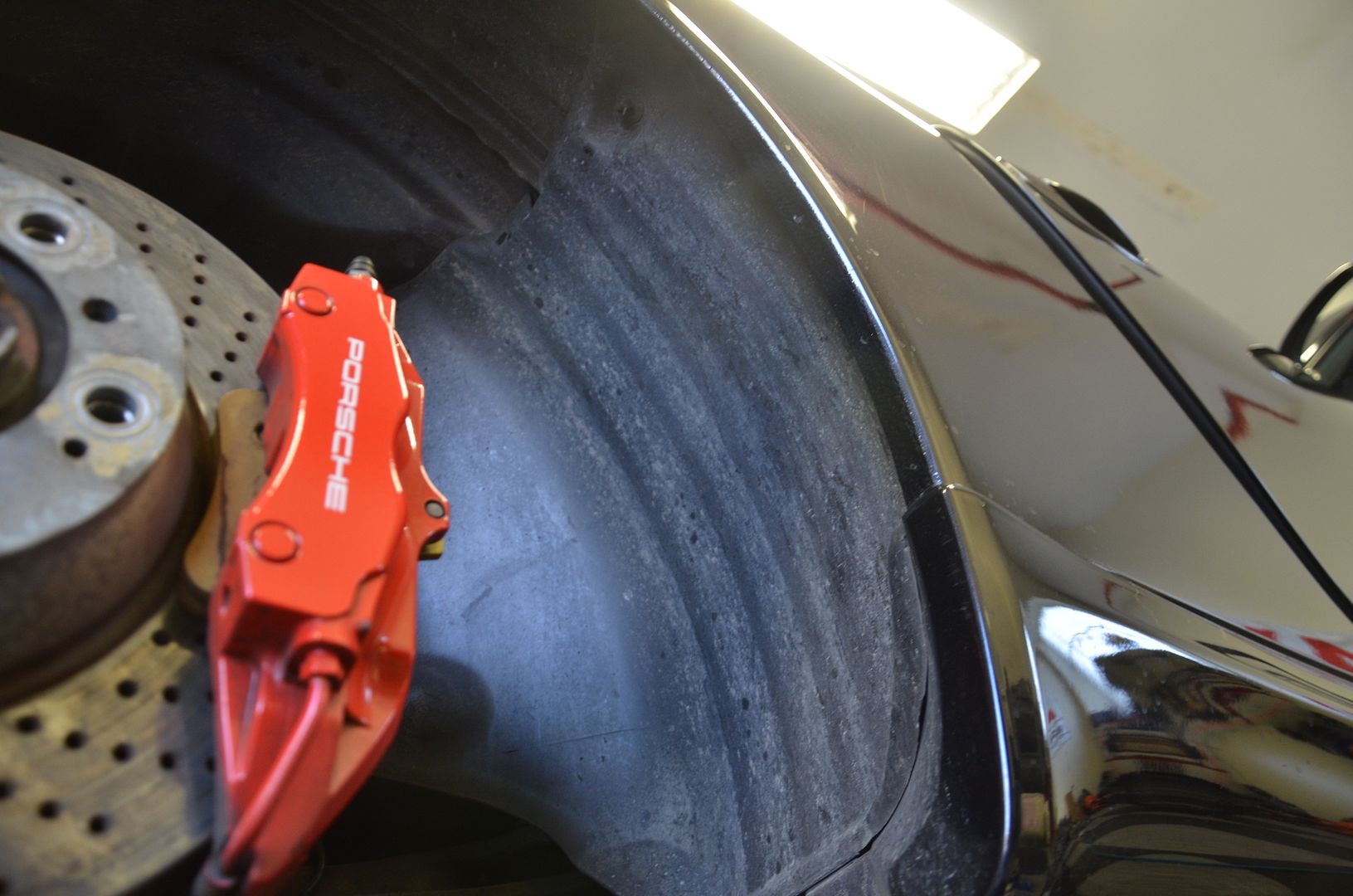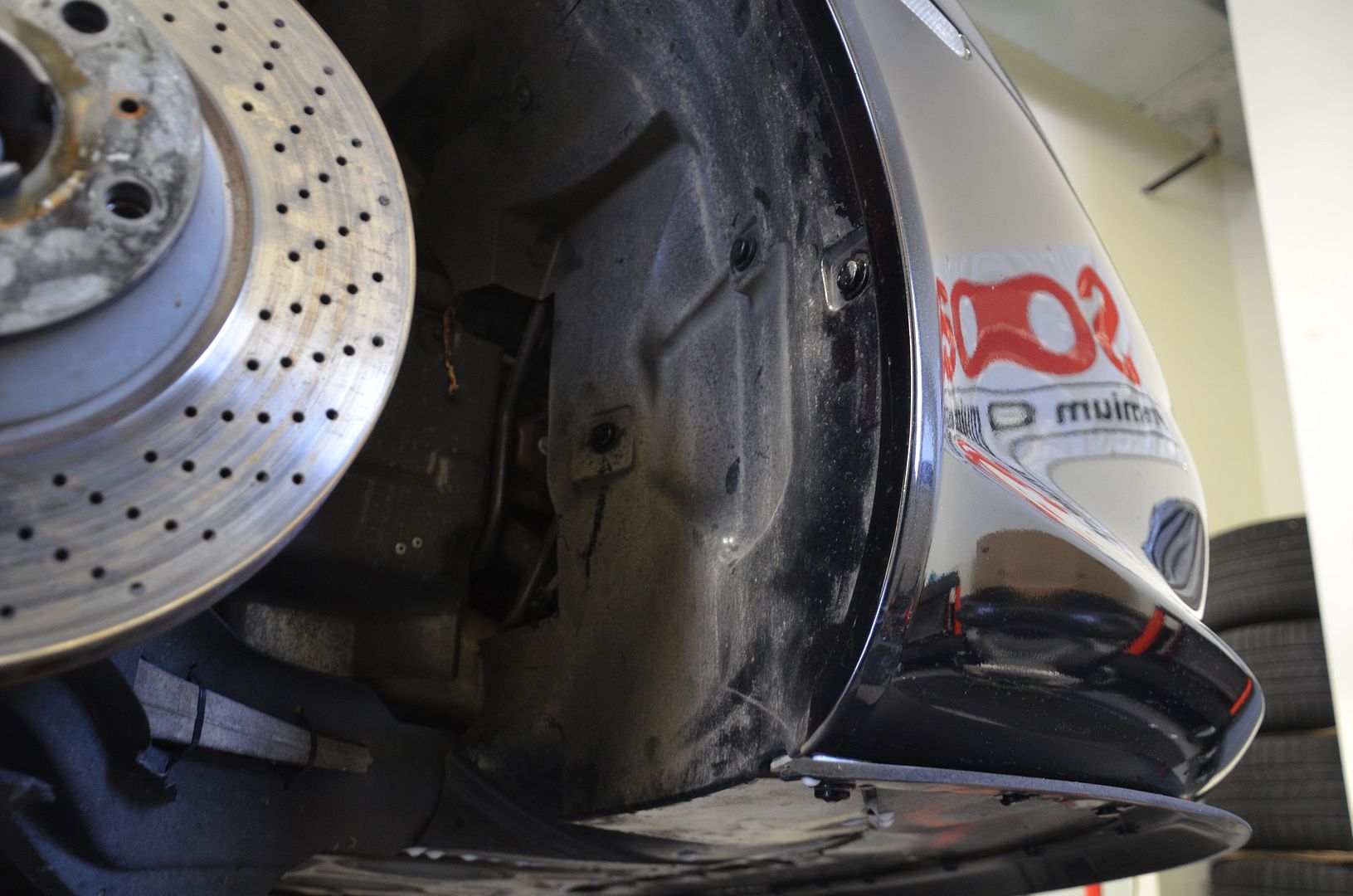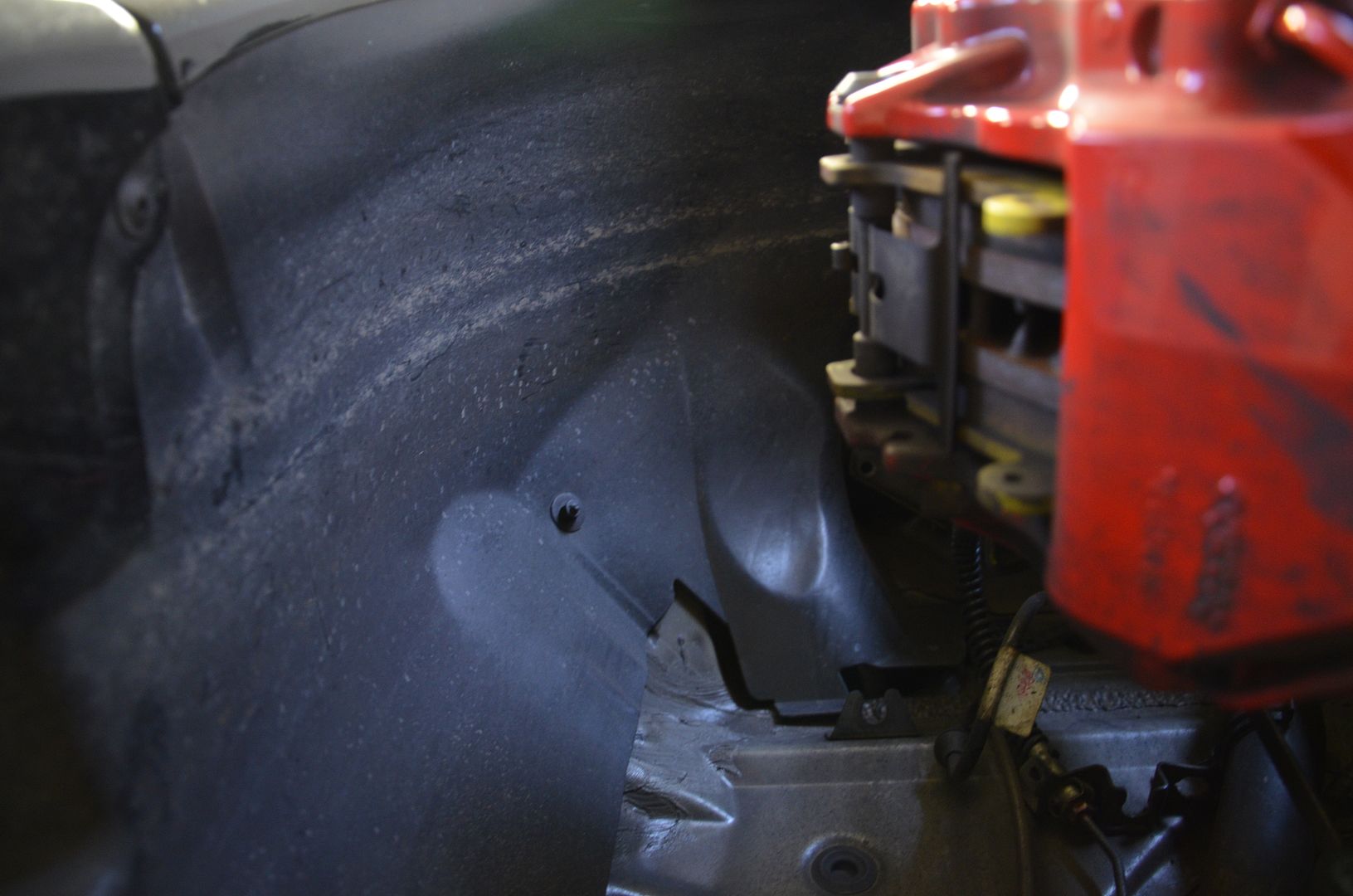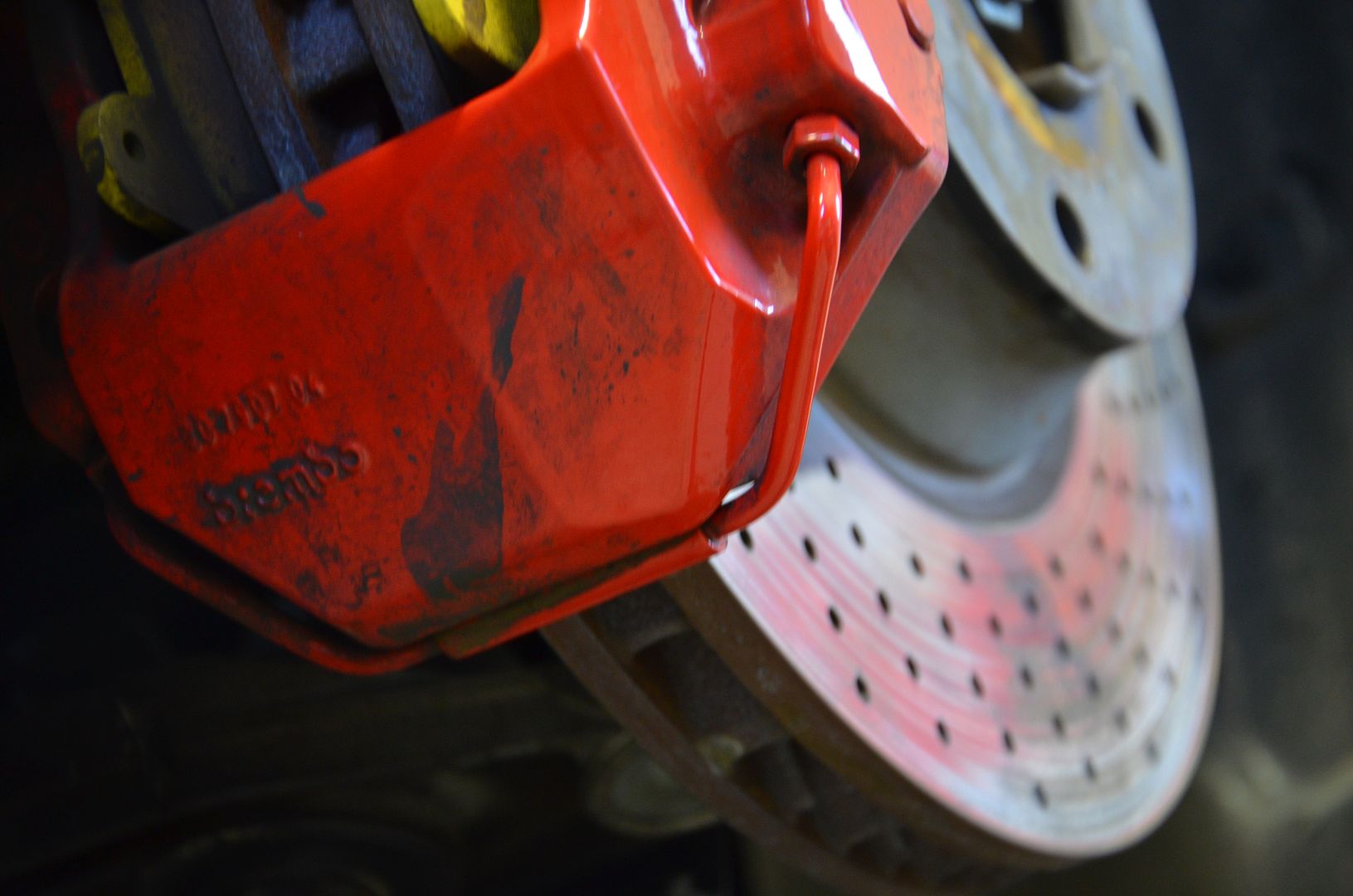 APC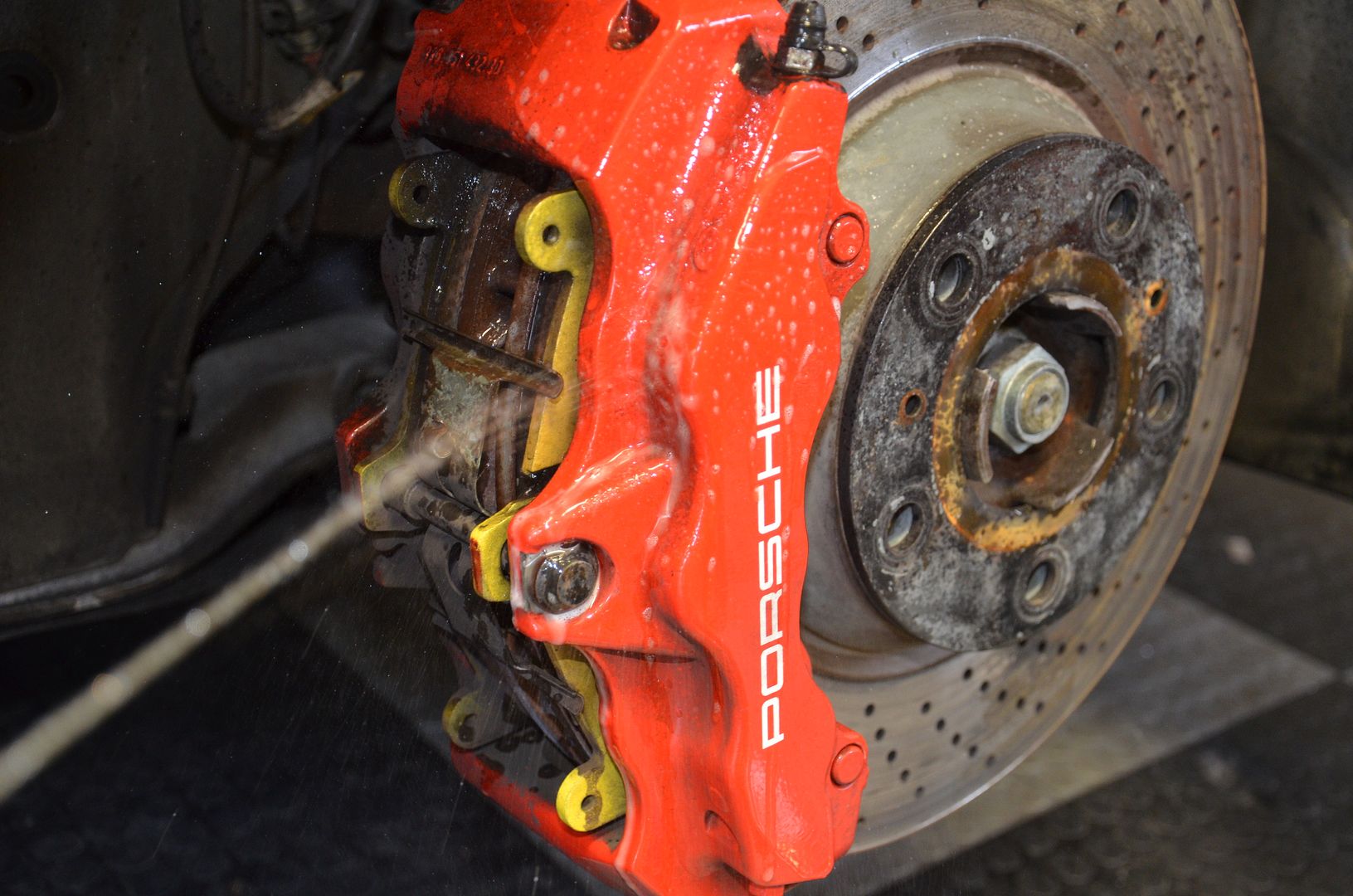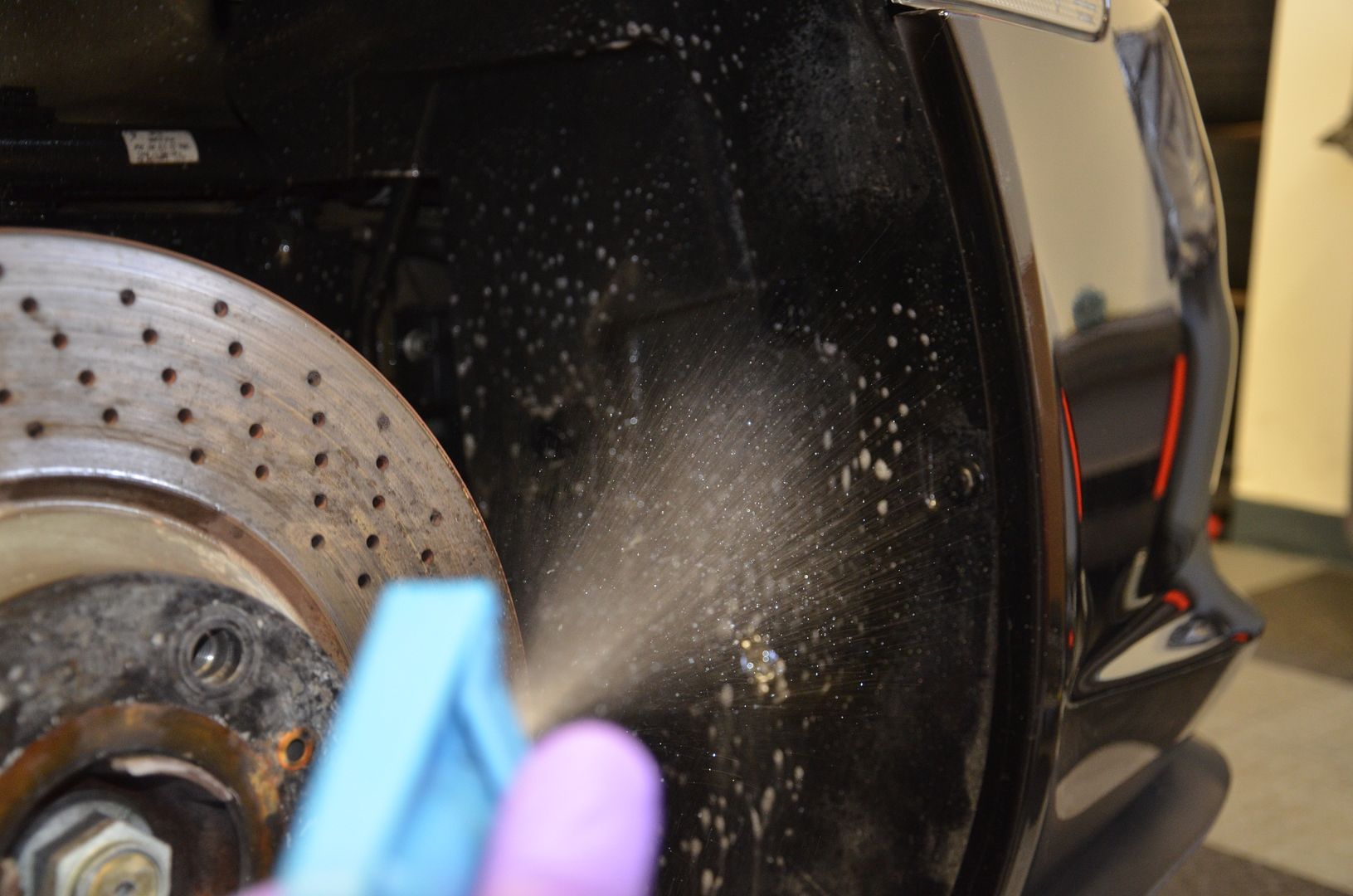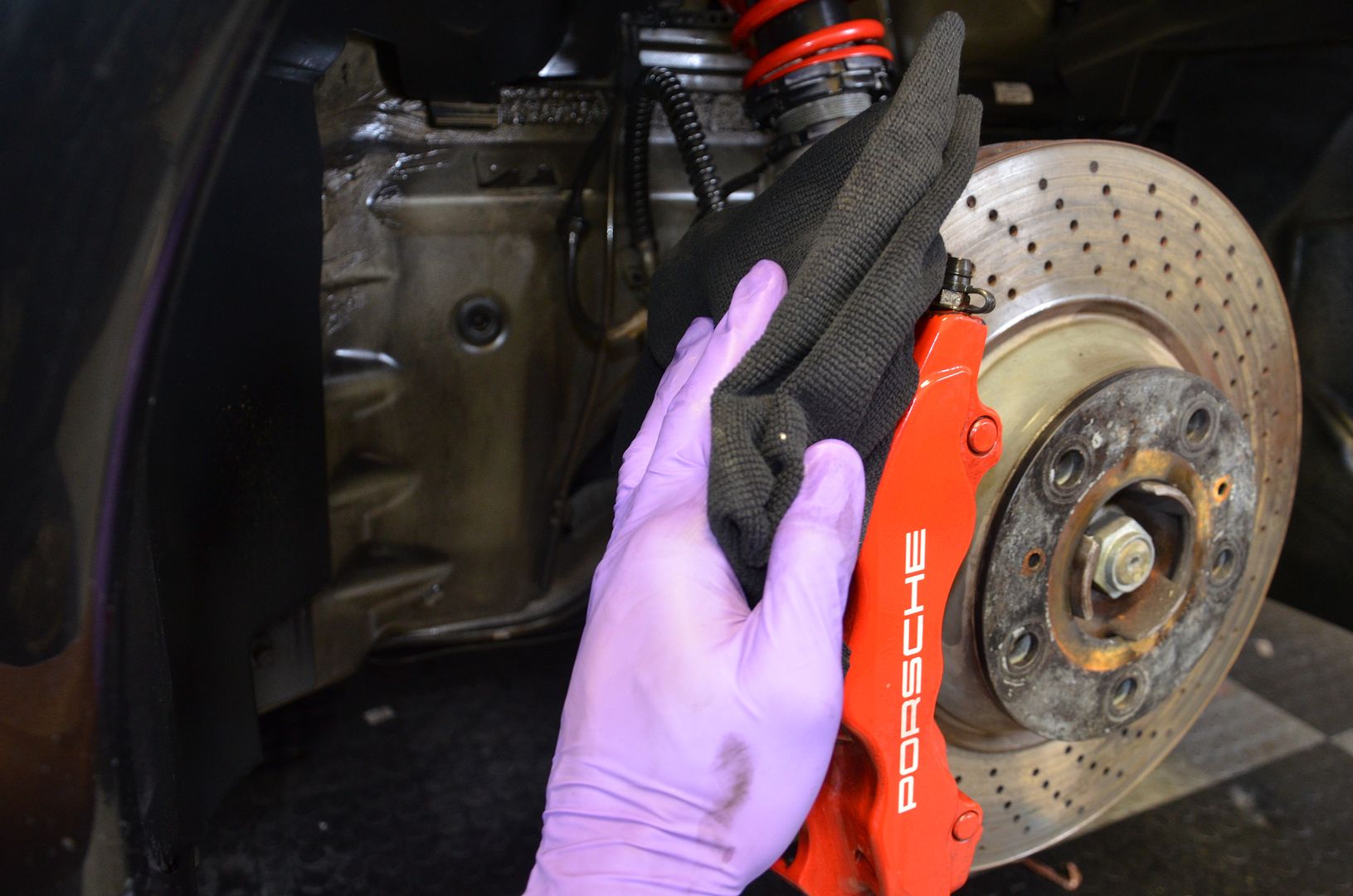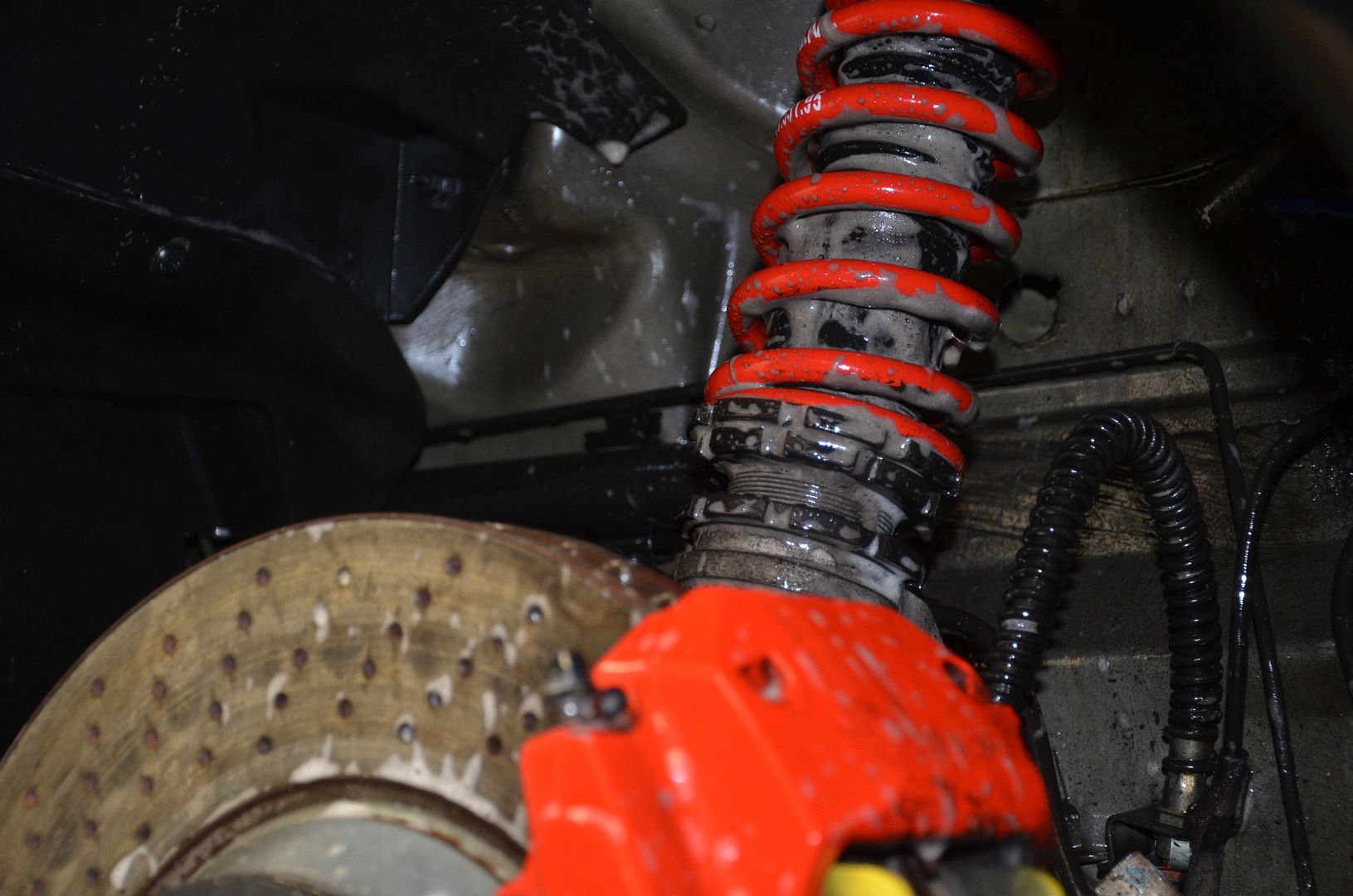 Calipers were opti coated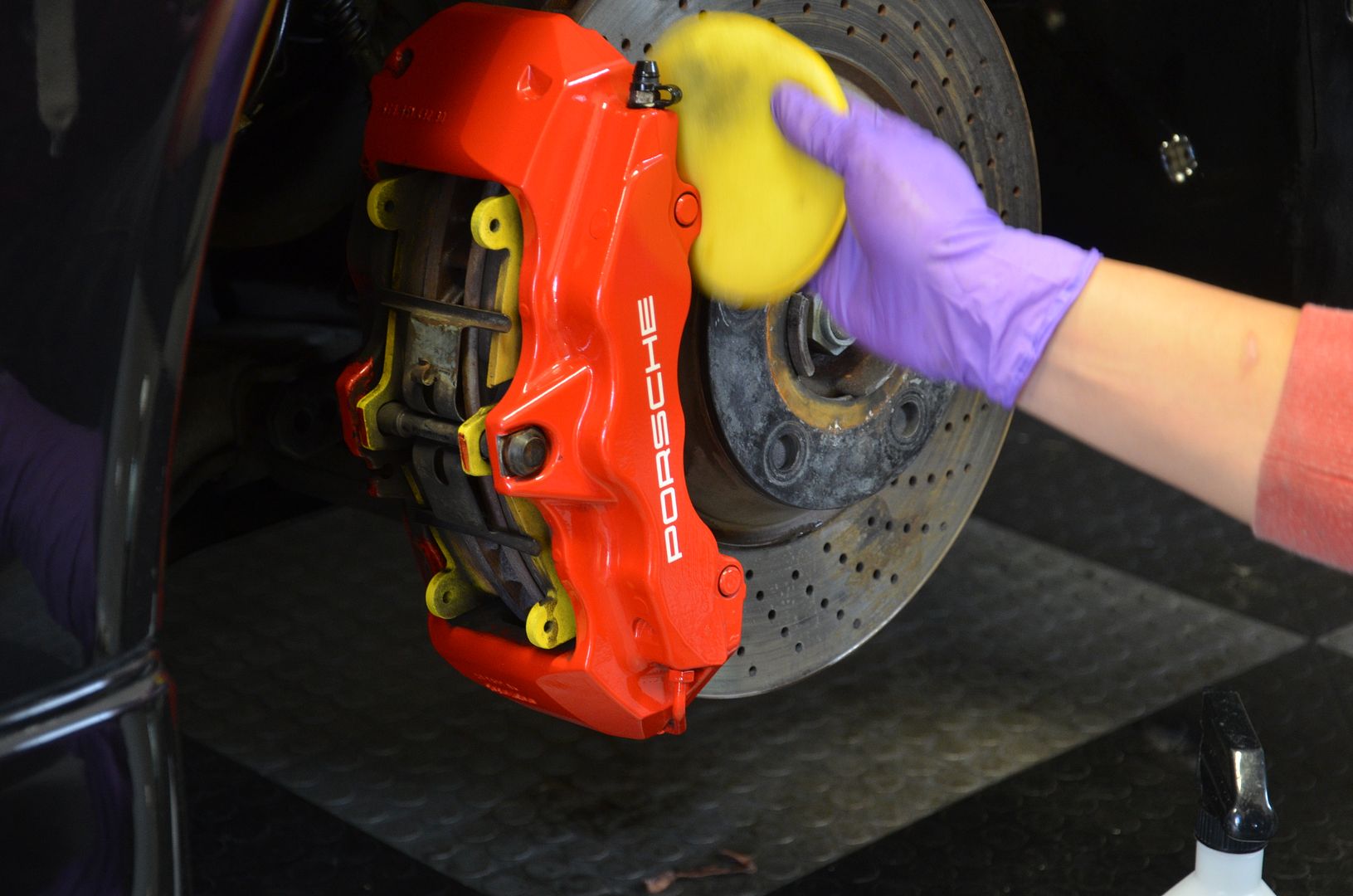 After shot - wheel wells were matted down. (sorry no photo)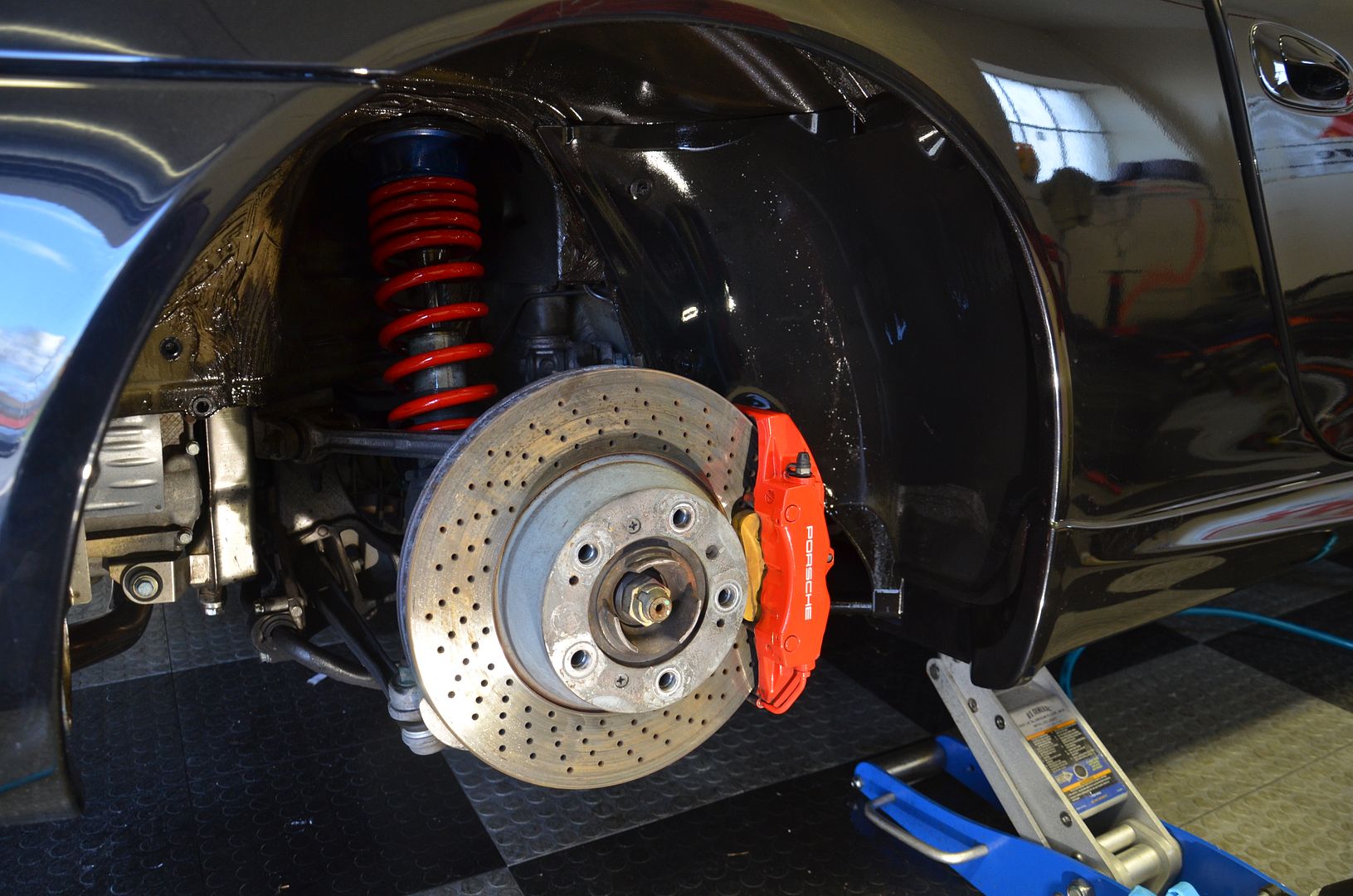 Wheels opti coated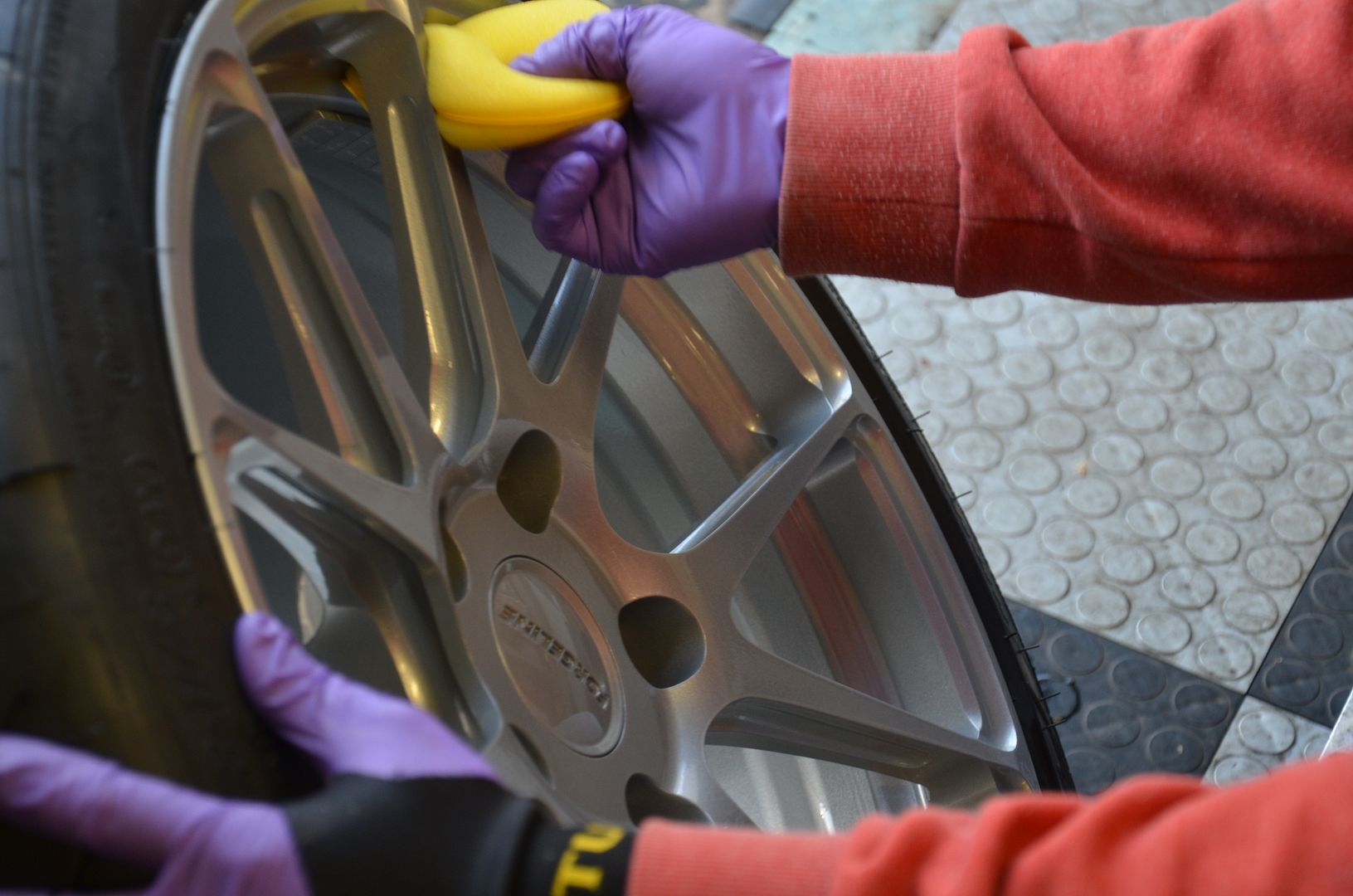 Clear Film Removal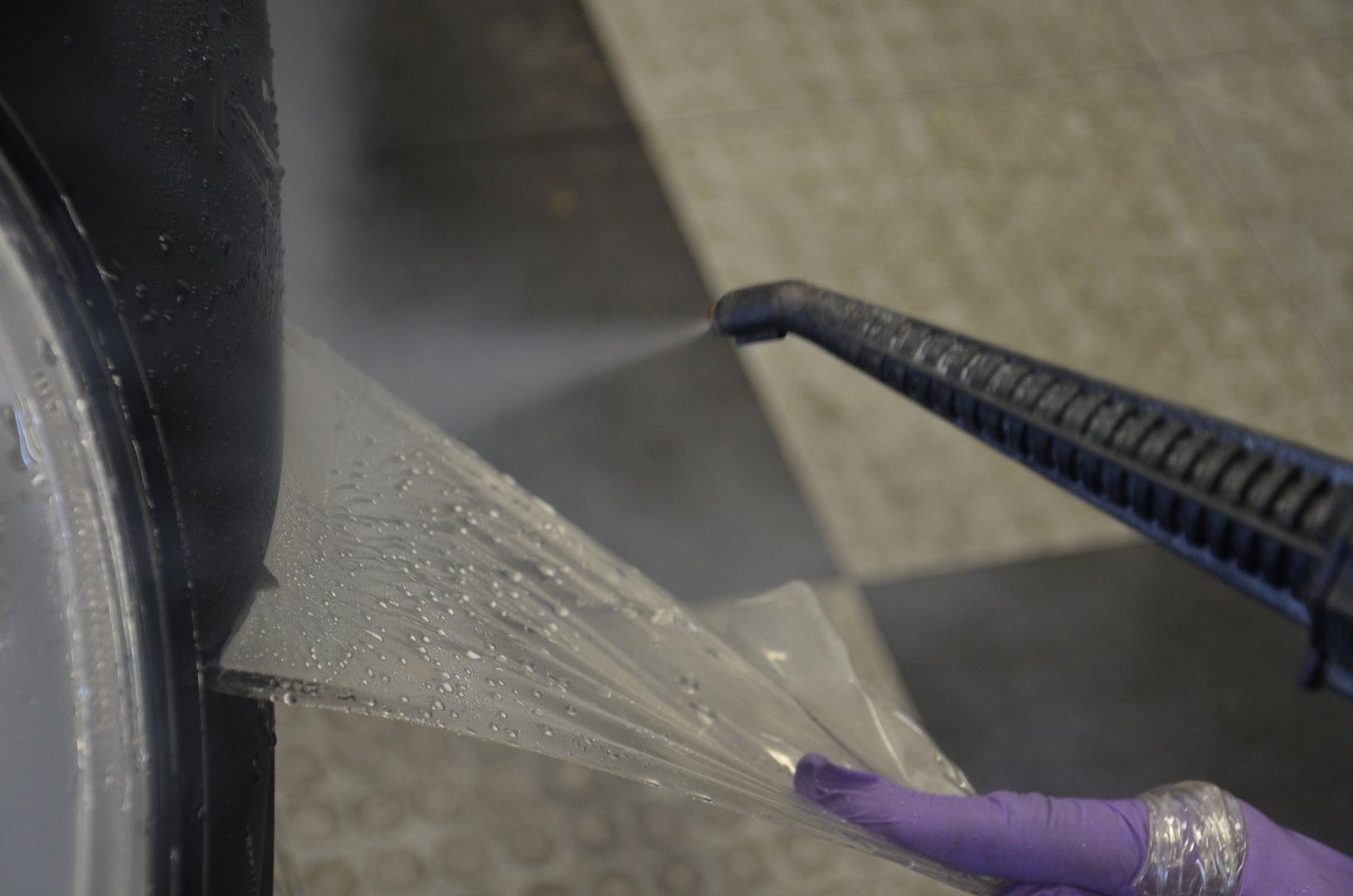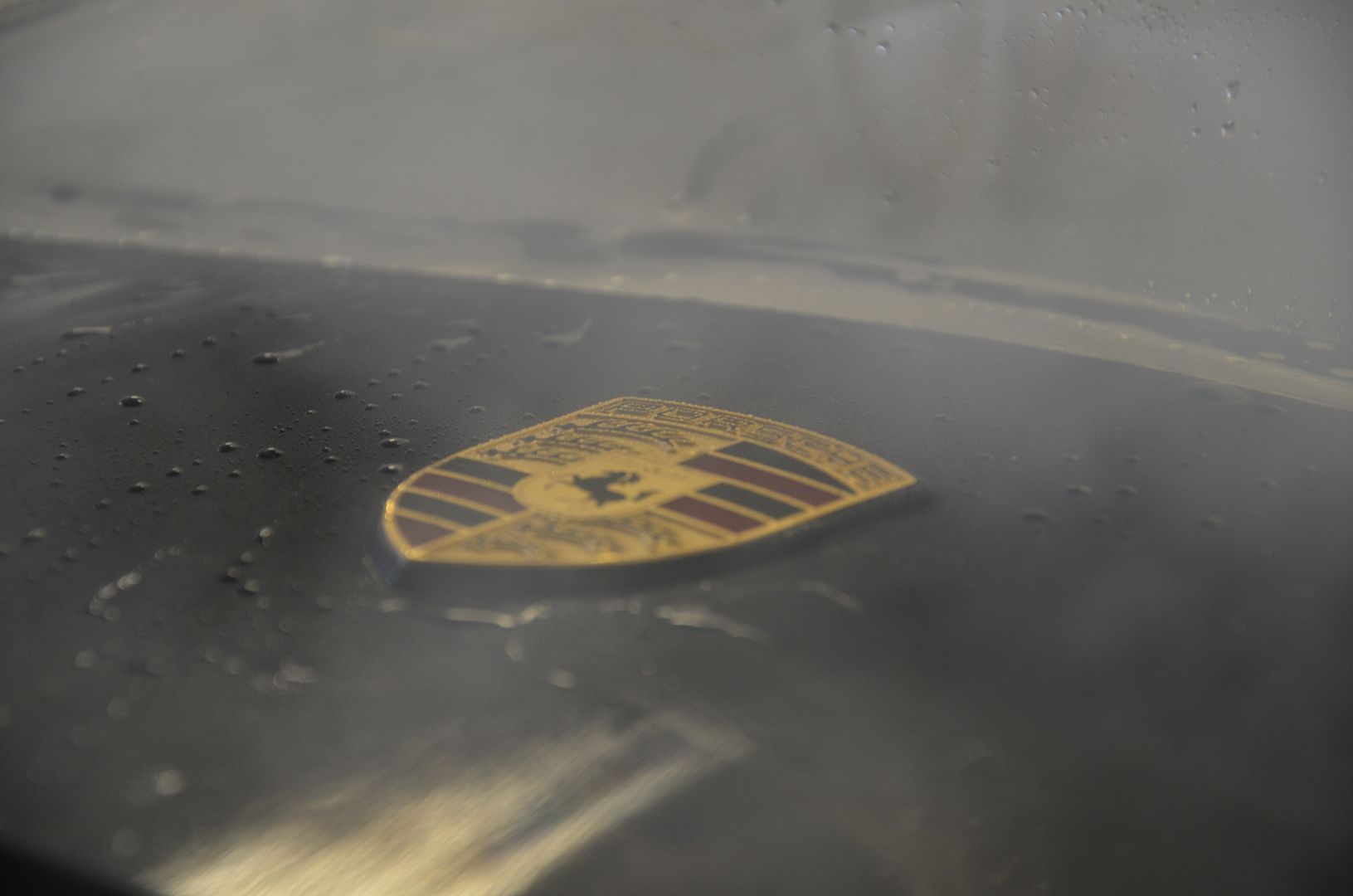 Removal of Porsche Crest for clear film install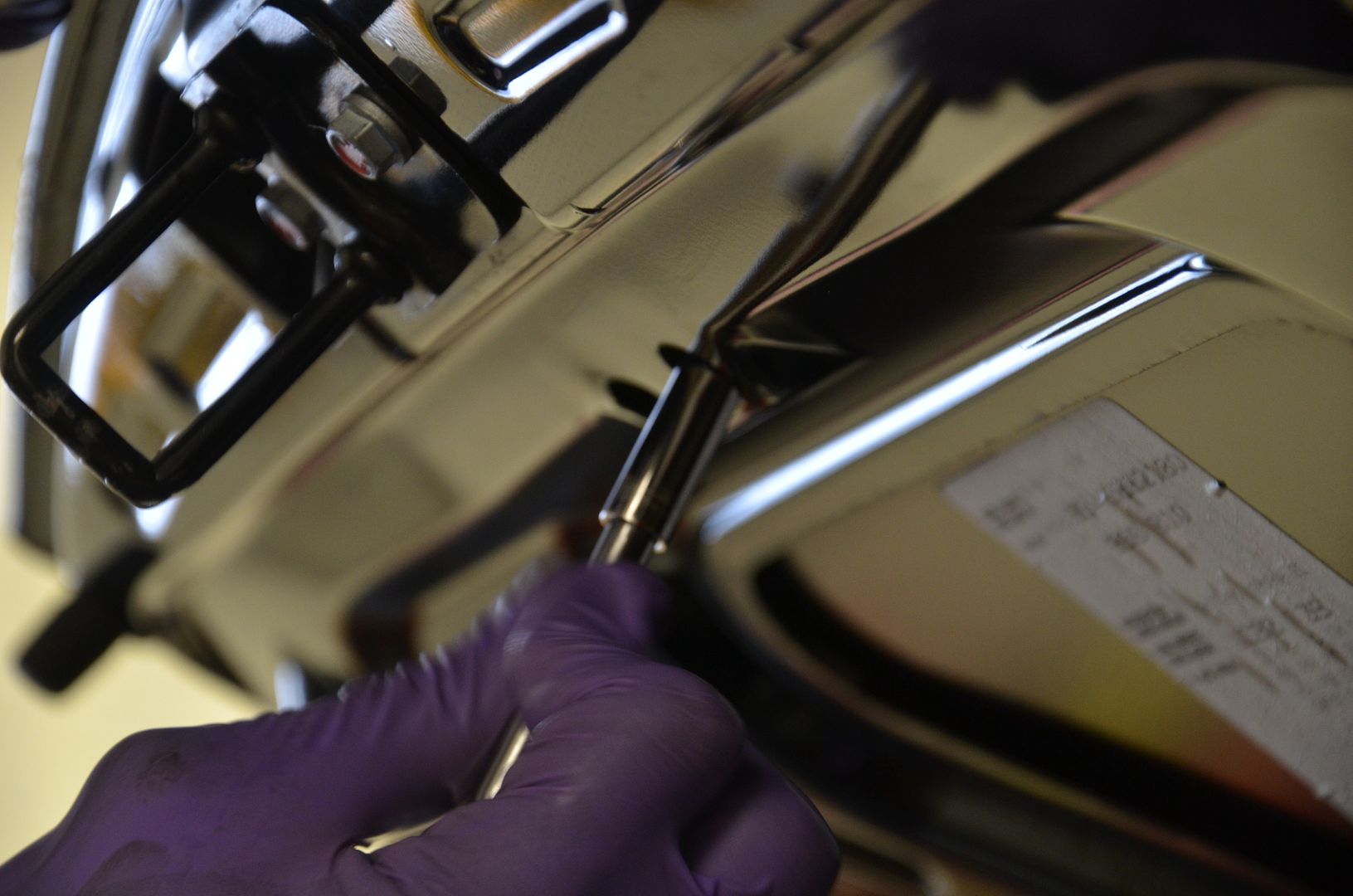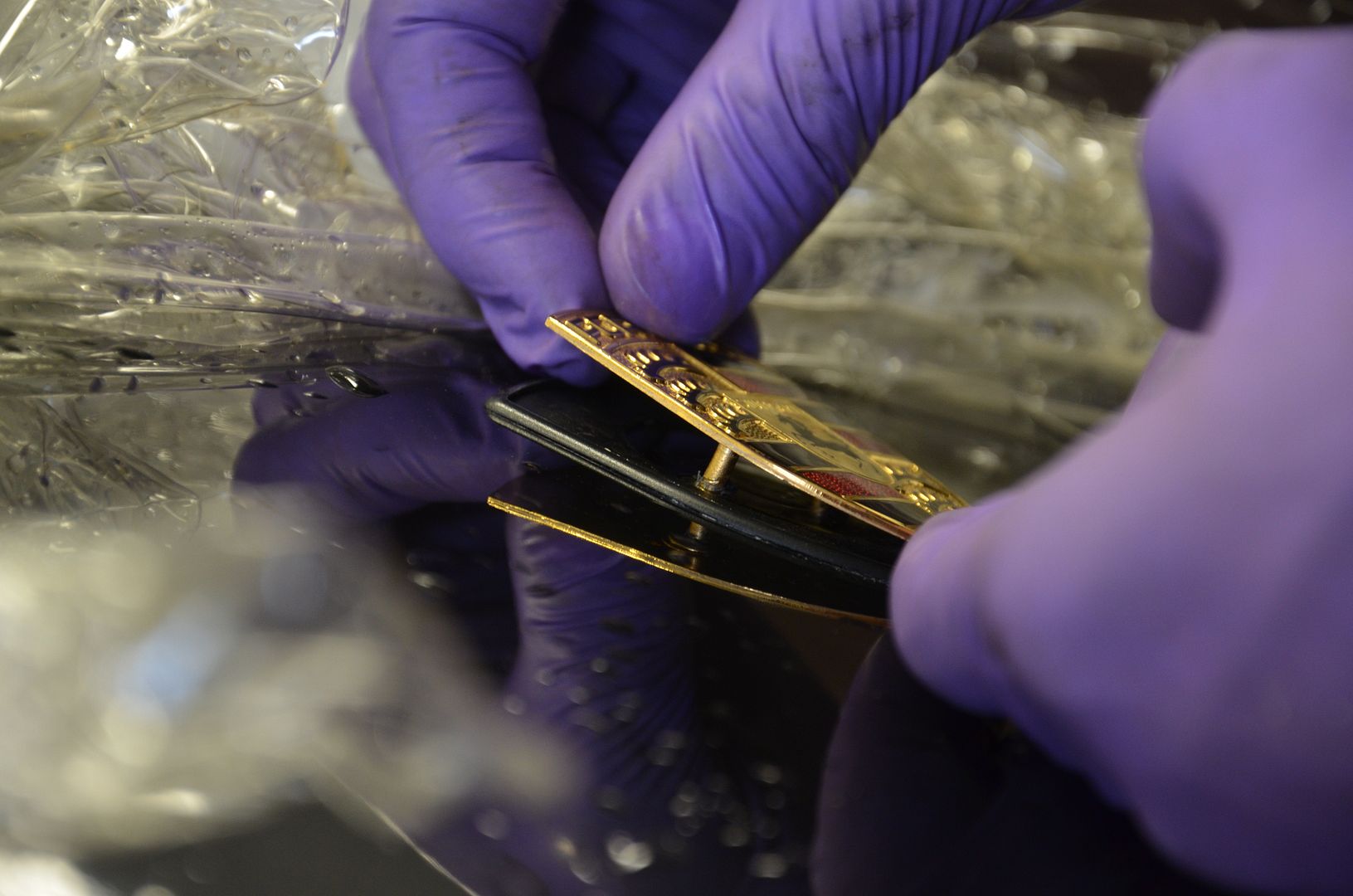 Correction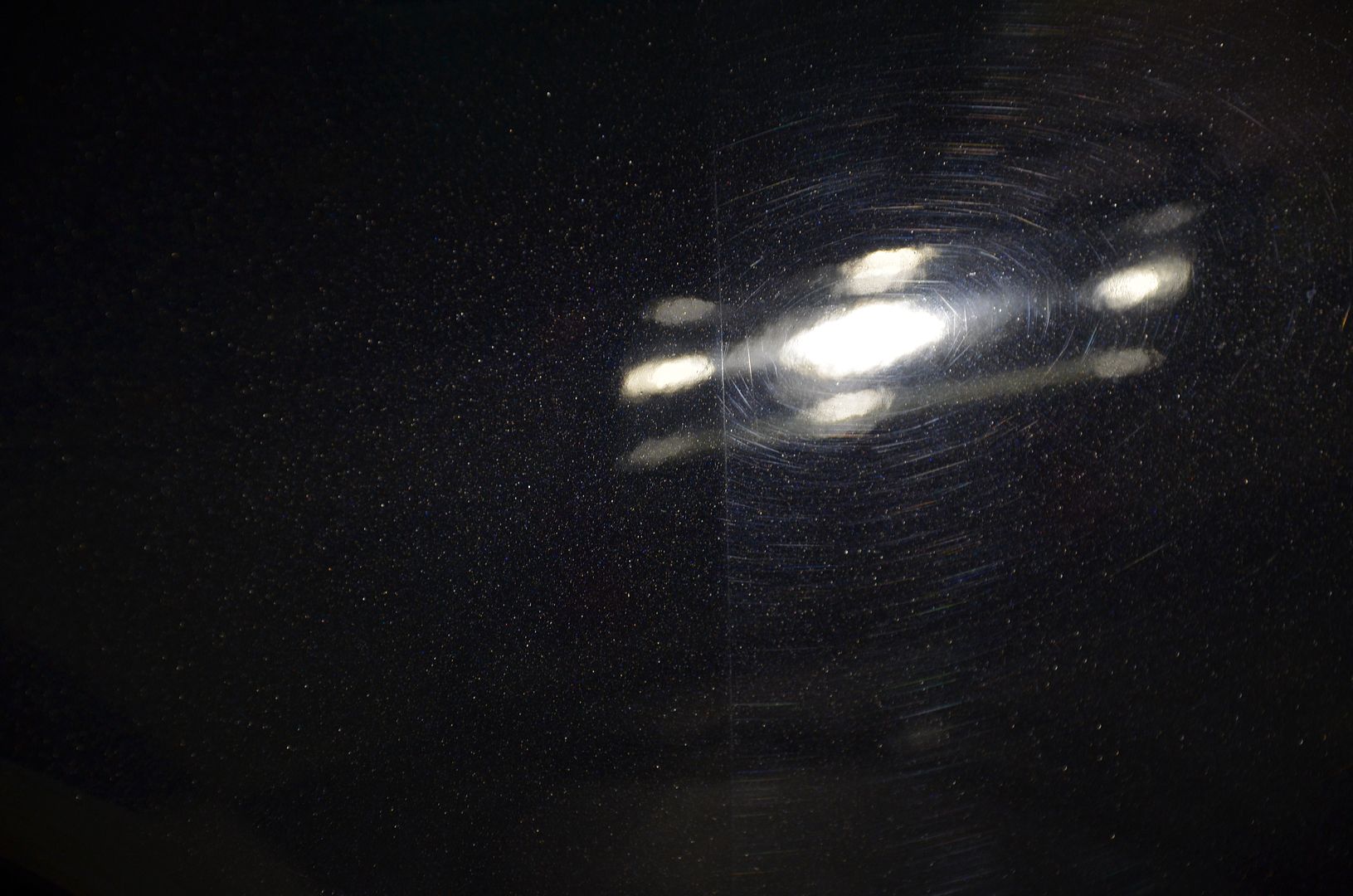 Before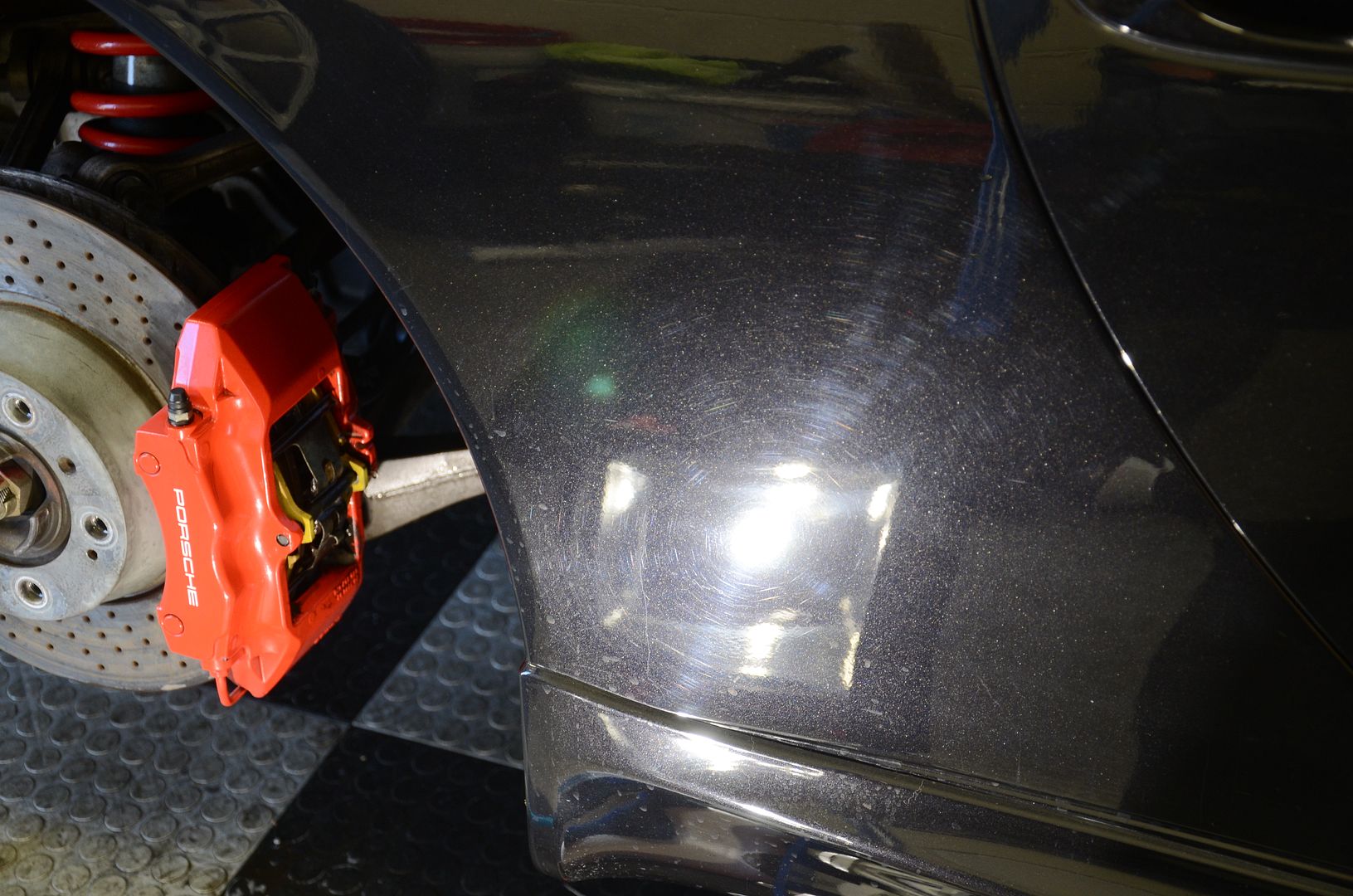 After
Rupes 75 in action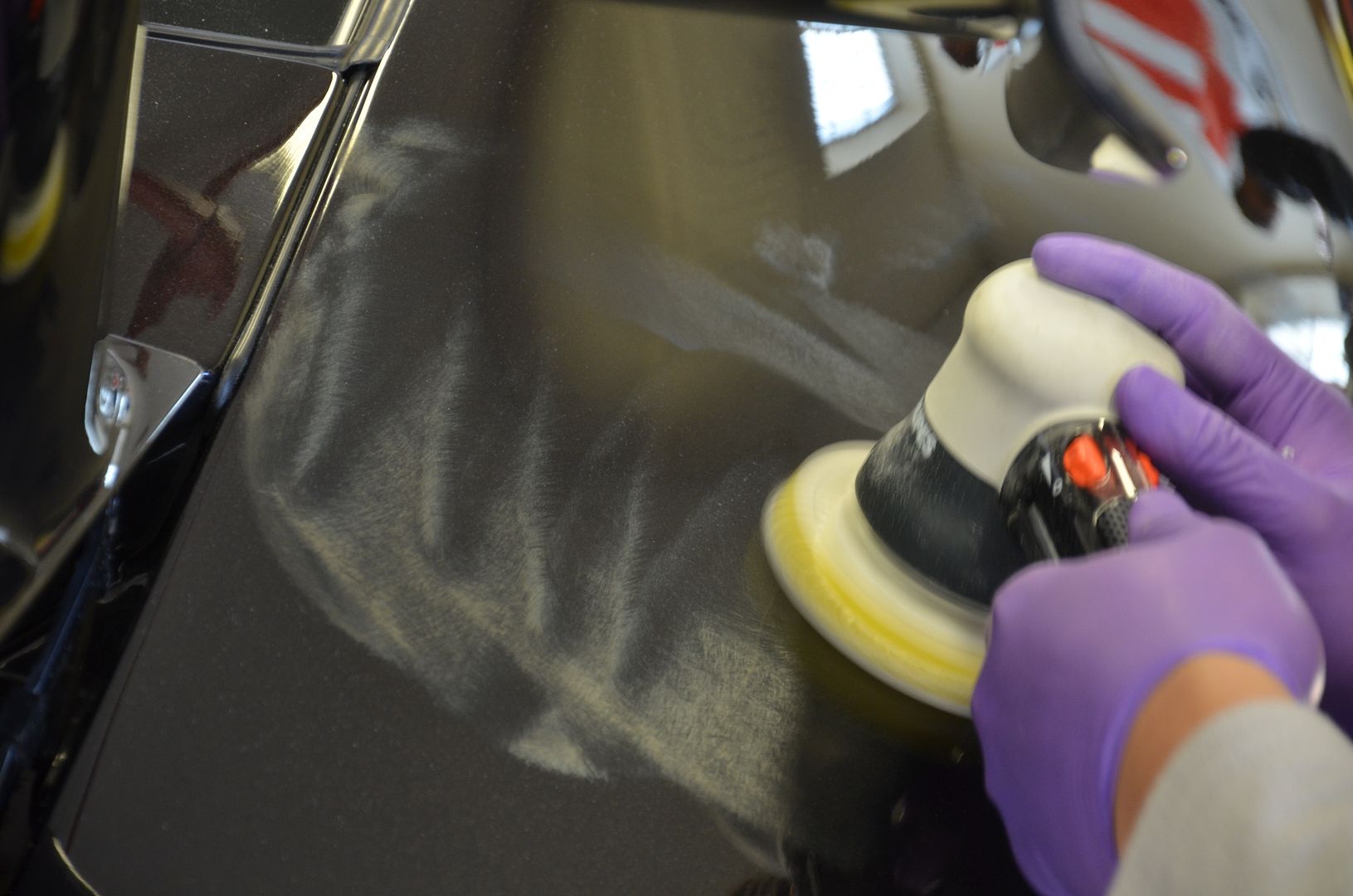 Clear Film Installation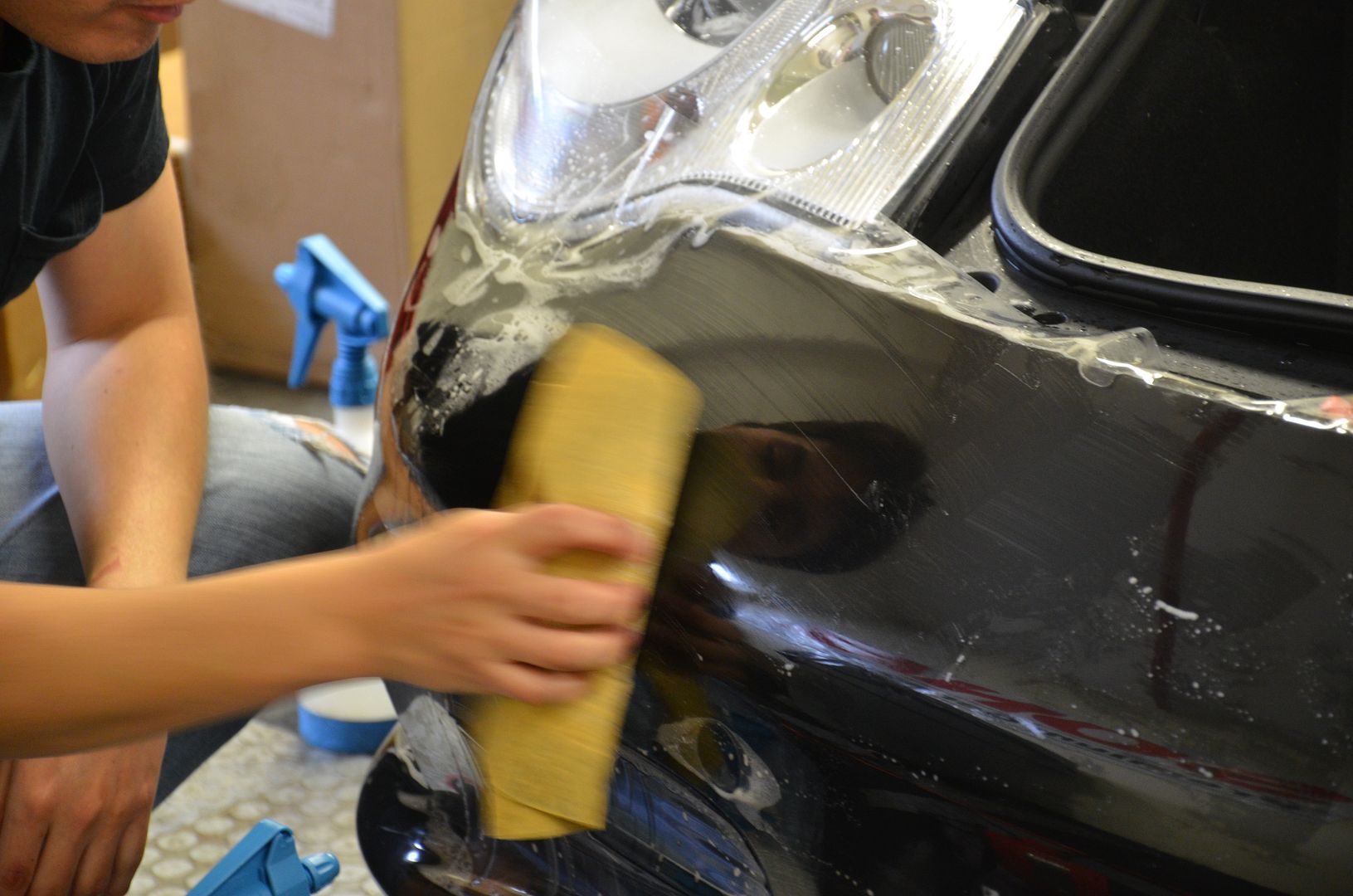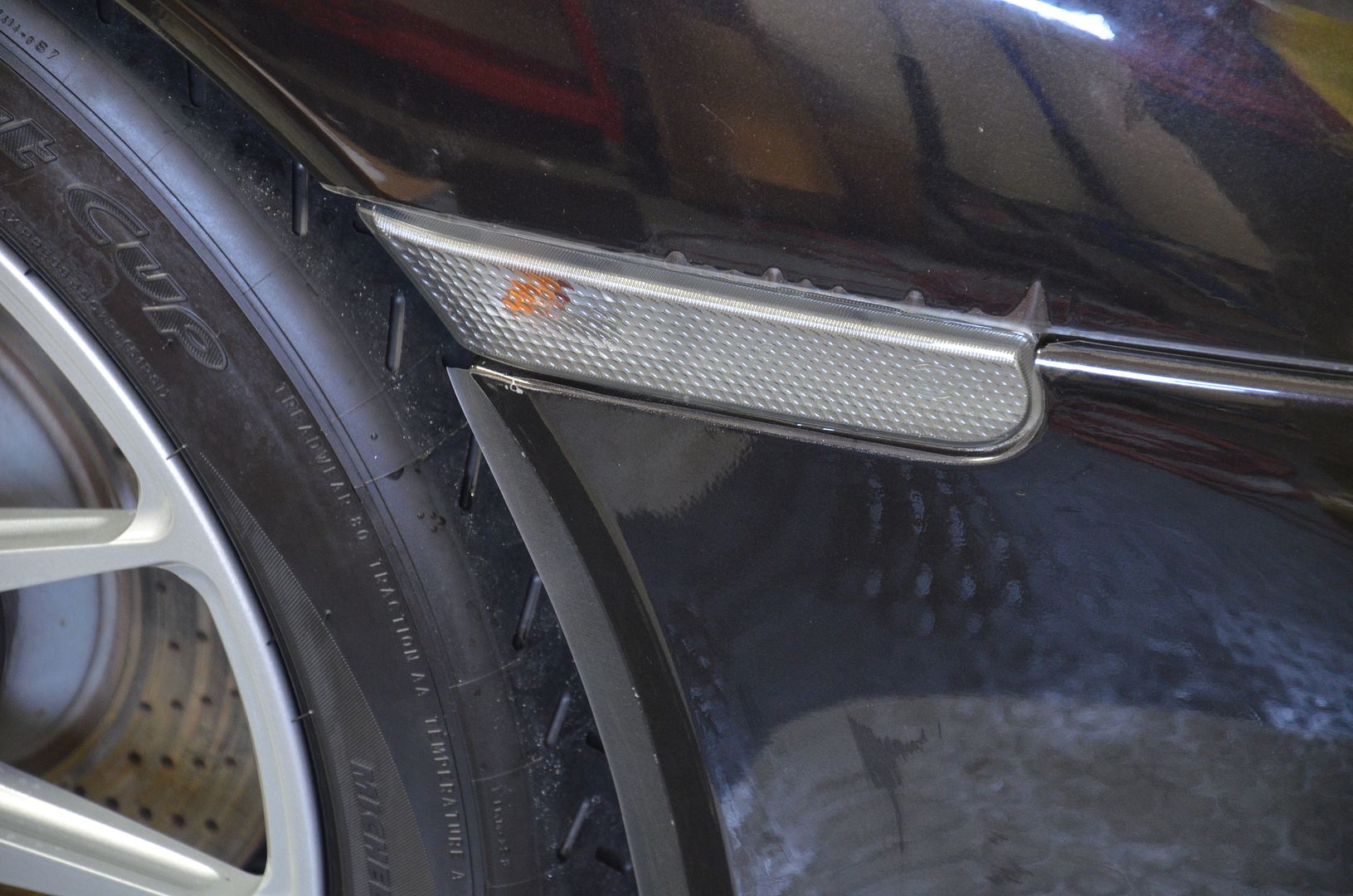 After the clear film was installed, we used Auto Finesse Tripple on the car and waxed with Auto Finesse Illusion for that show car finish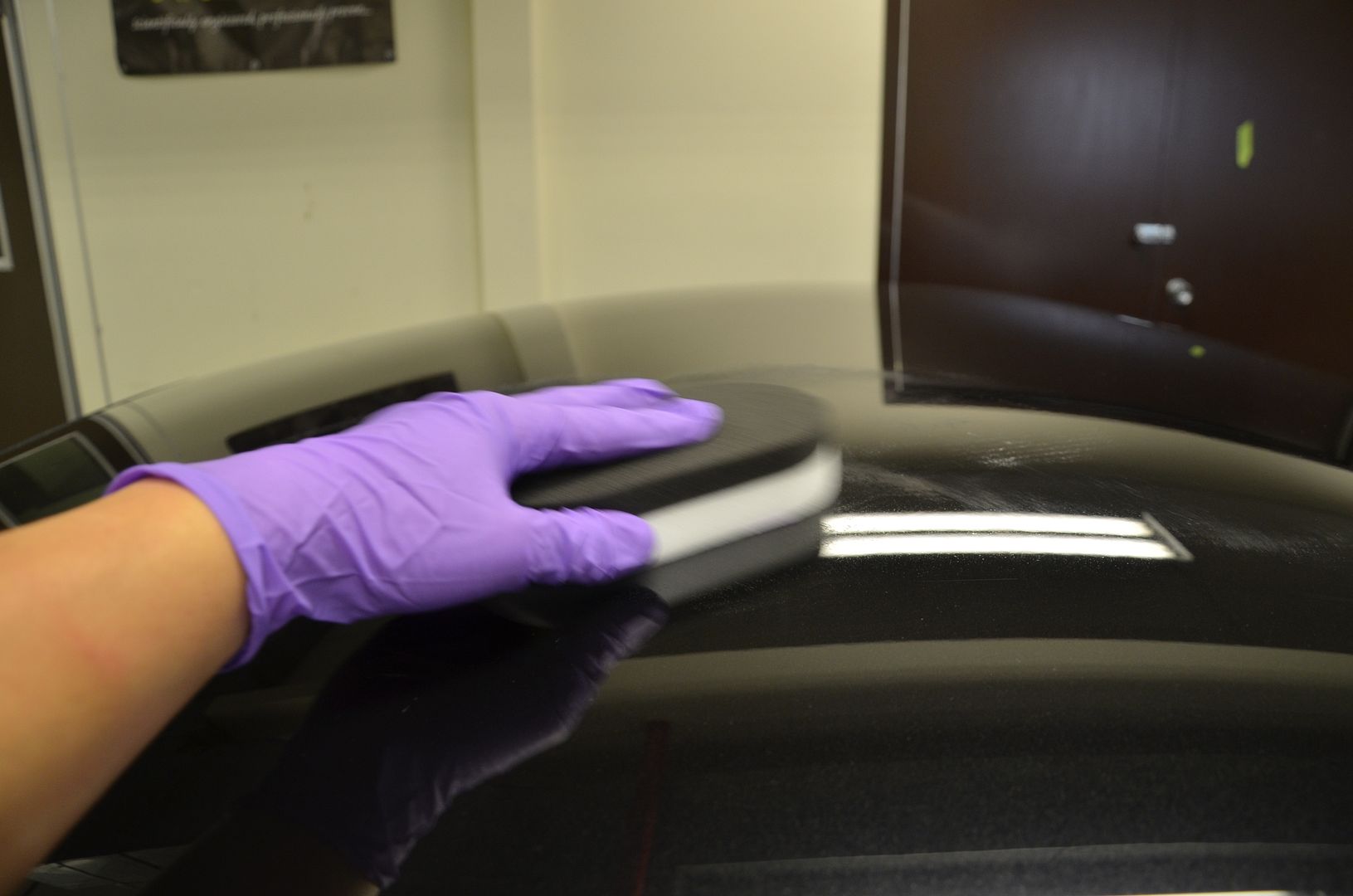 Now for Auto Finesse Illusion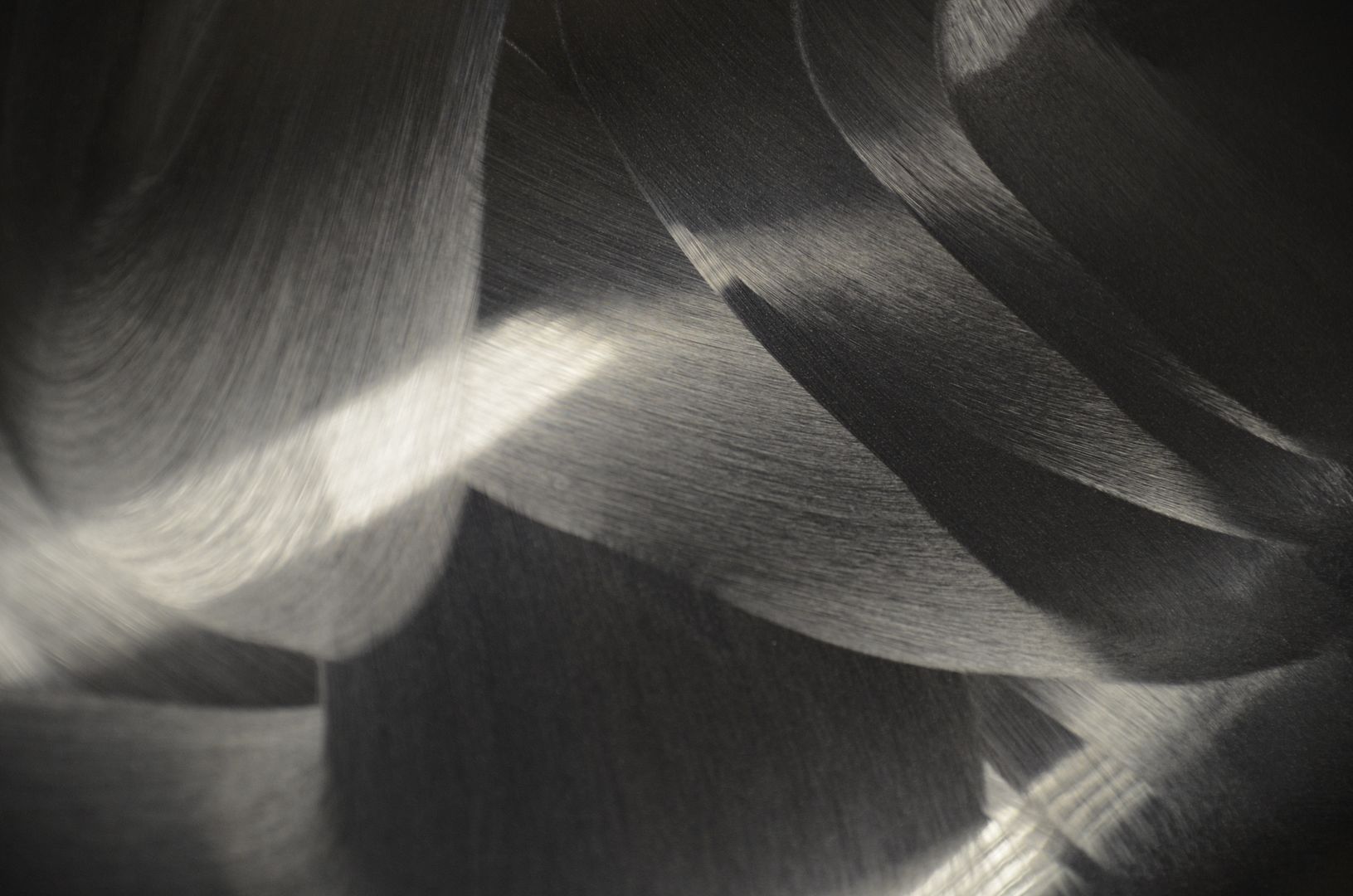 Tight beading from Auto Finesse Illusion
Afters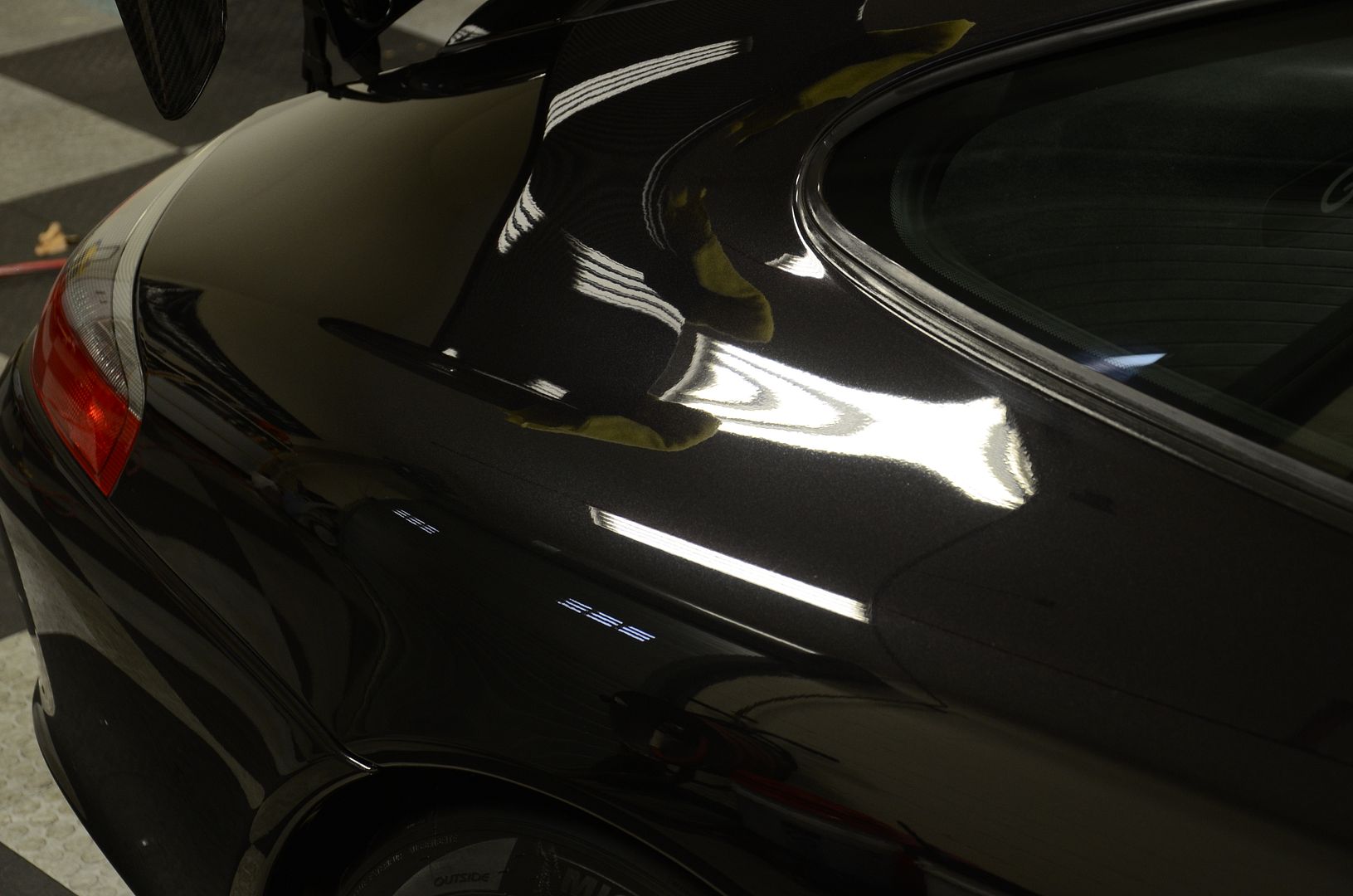 Engine completed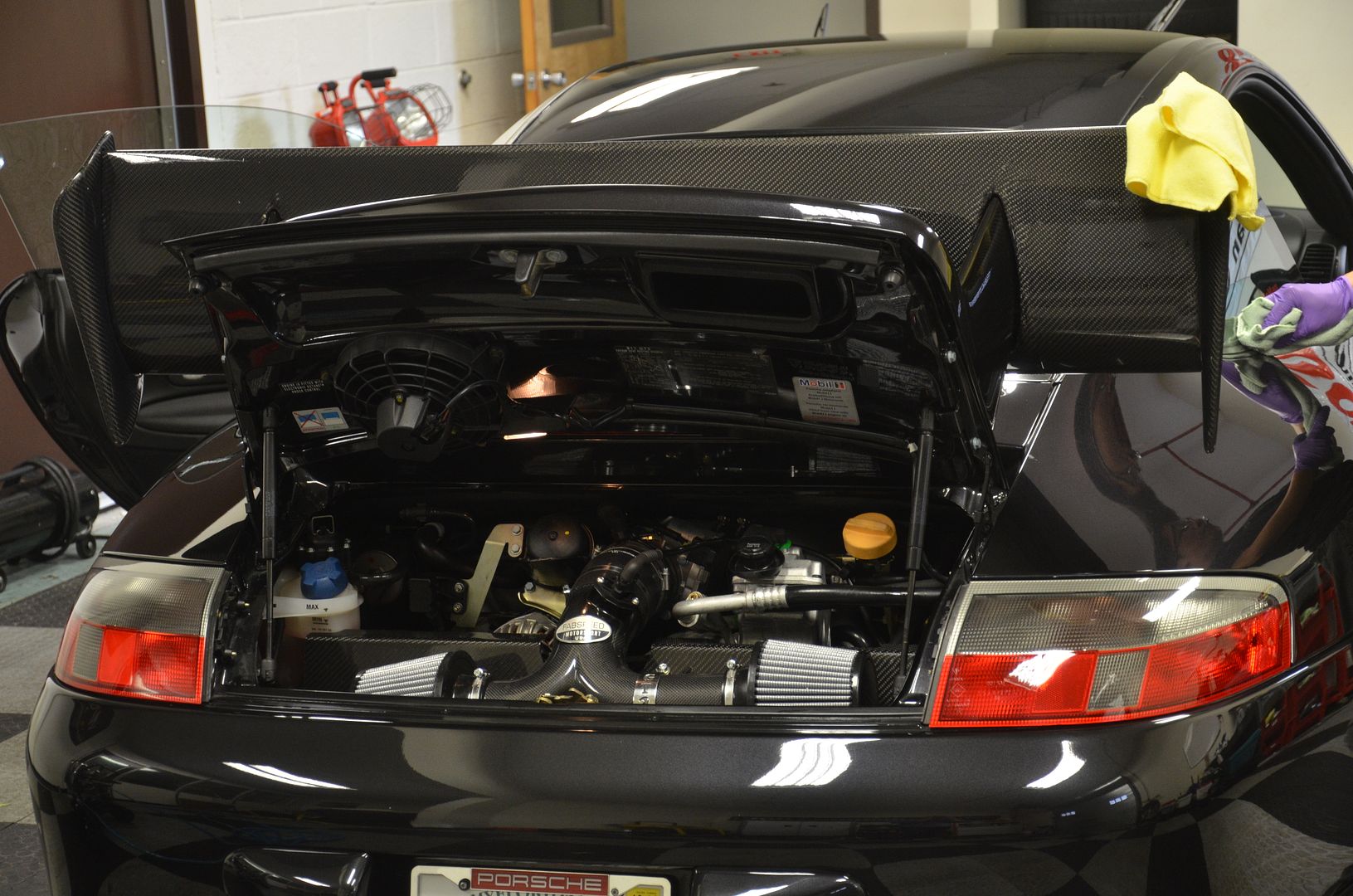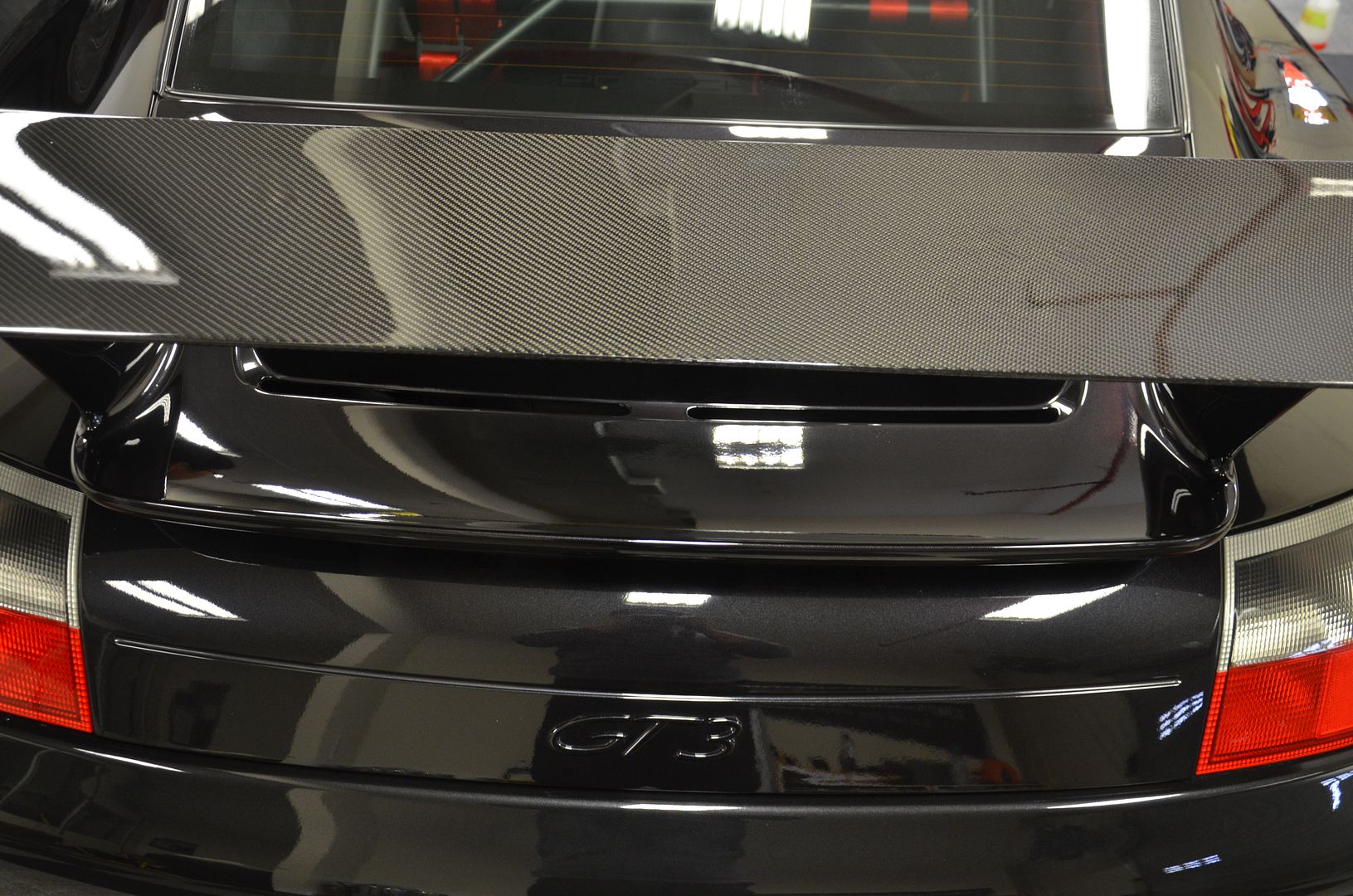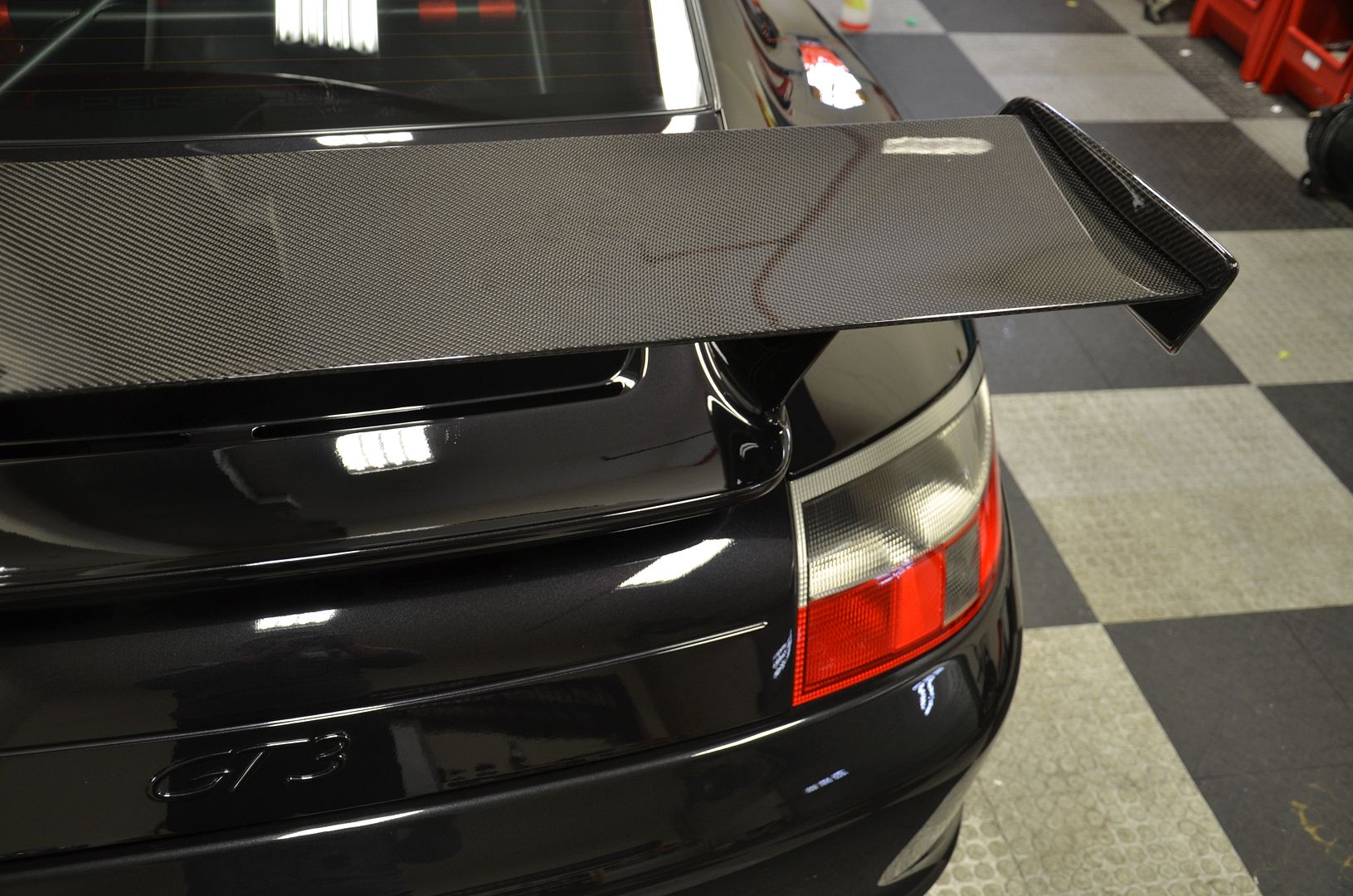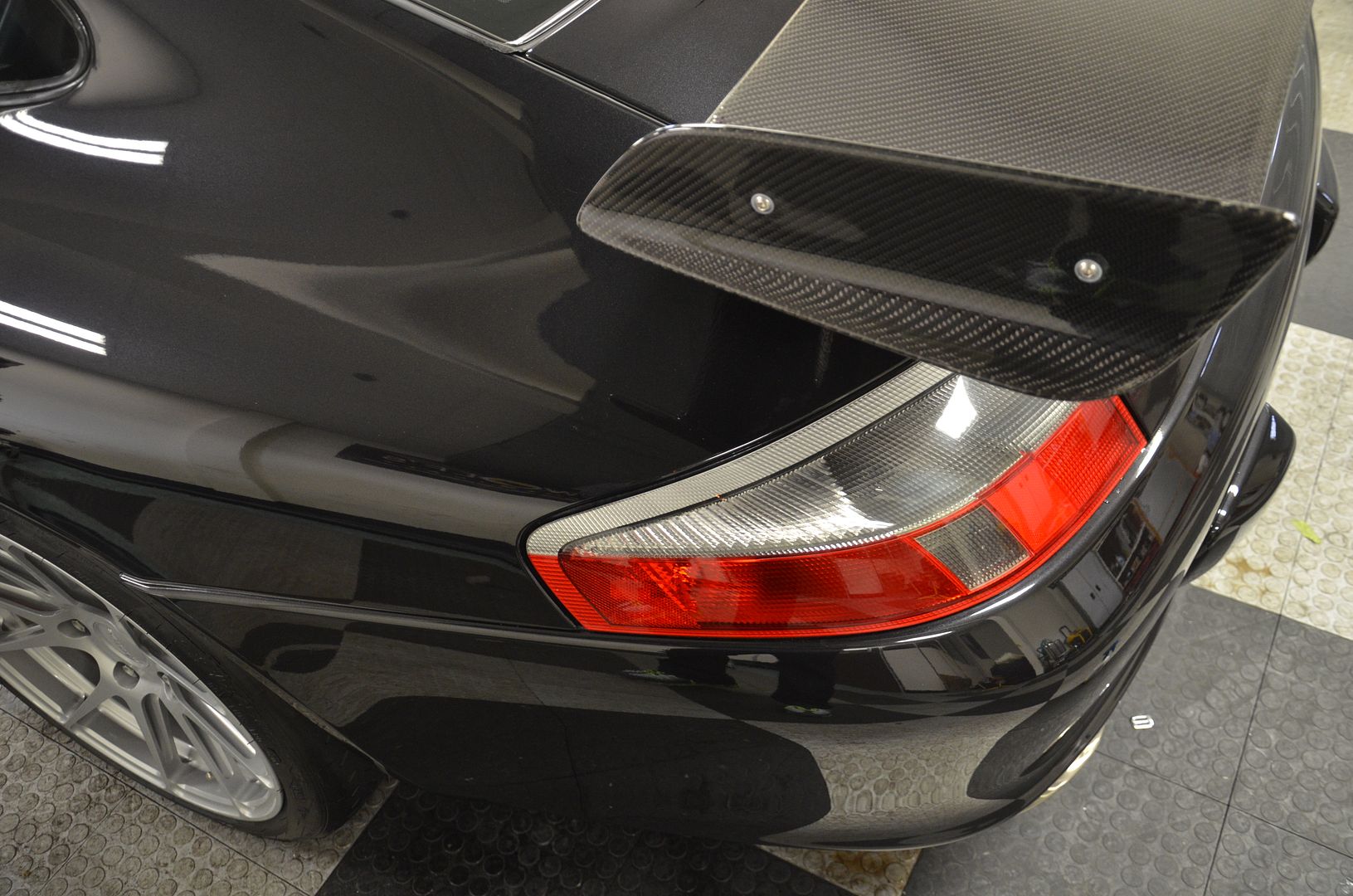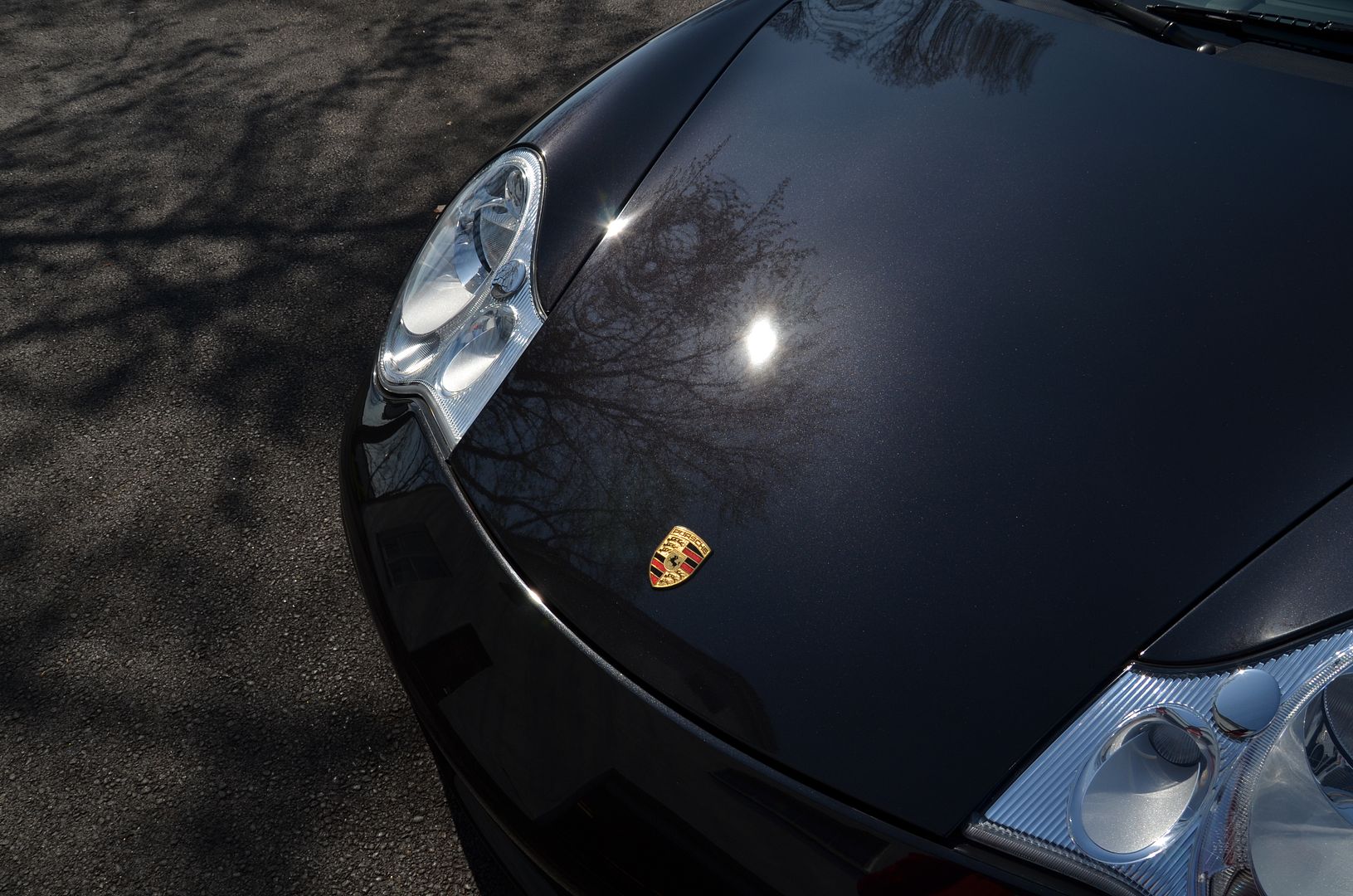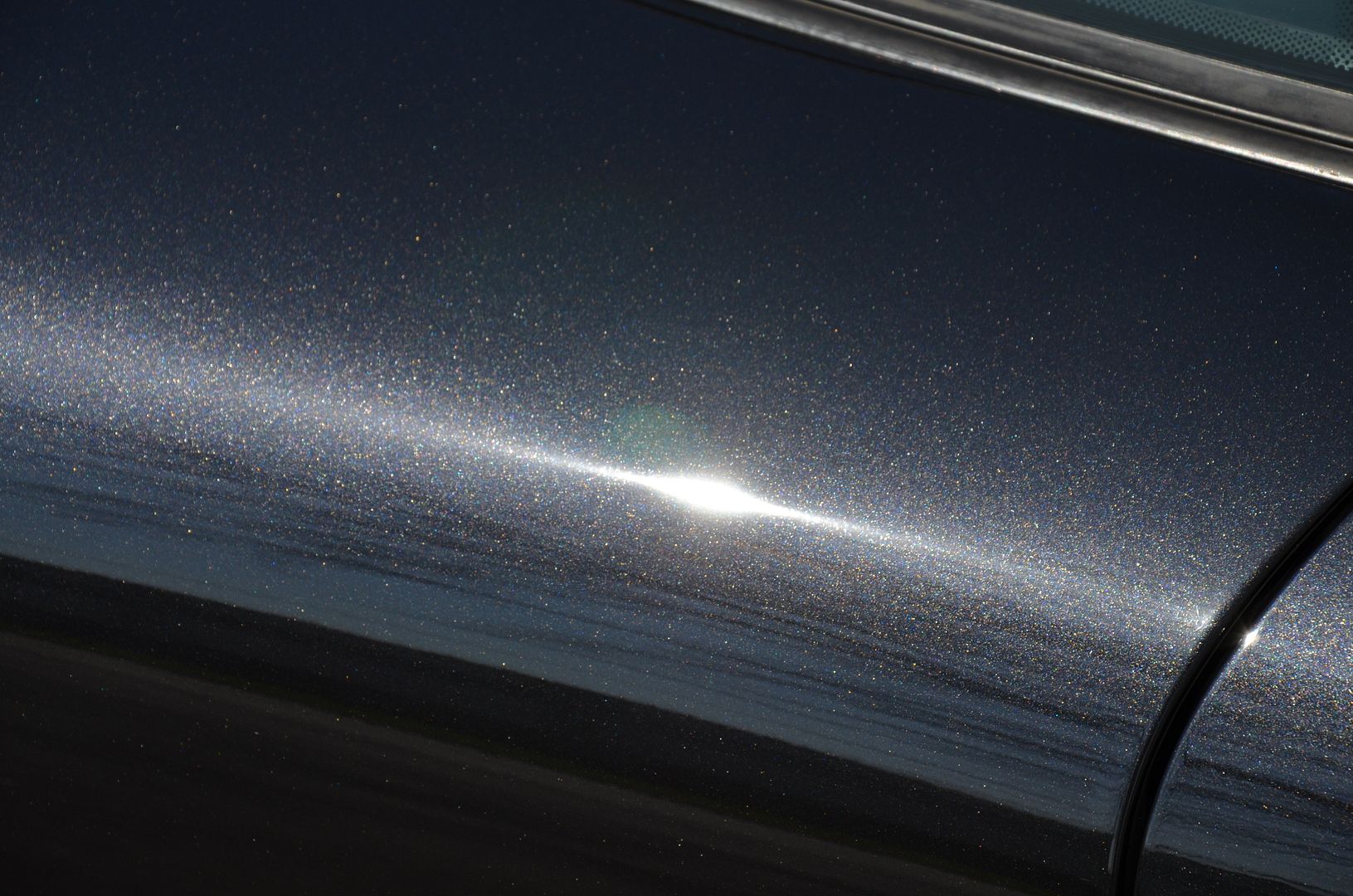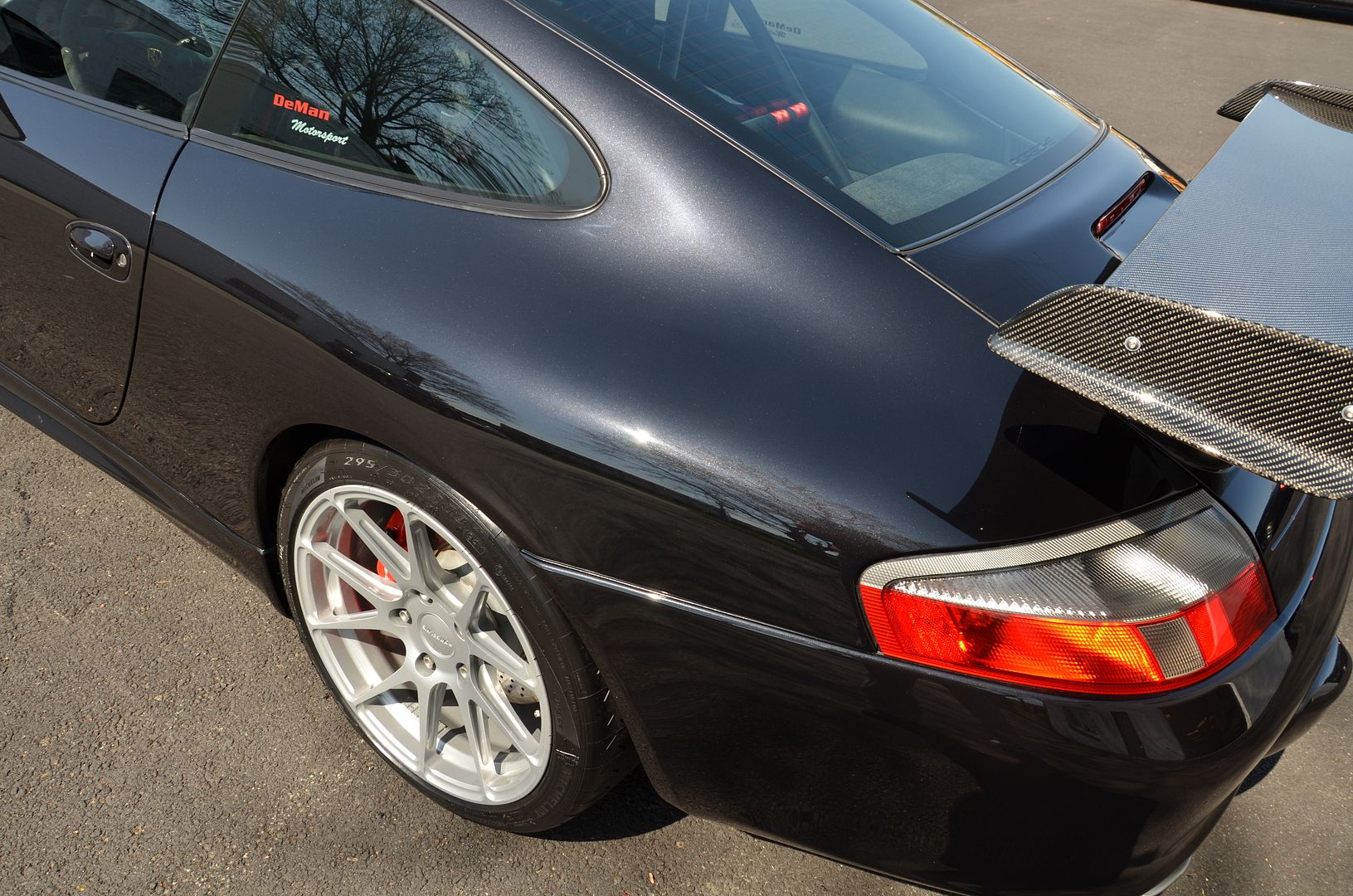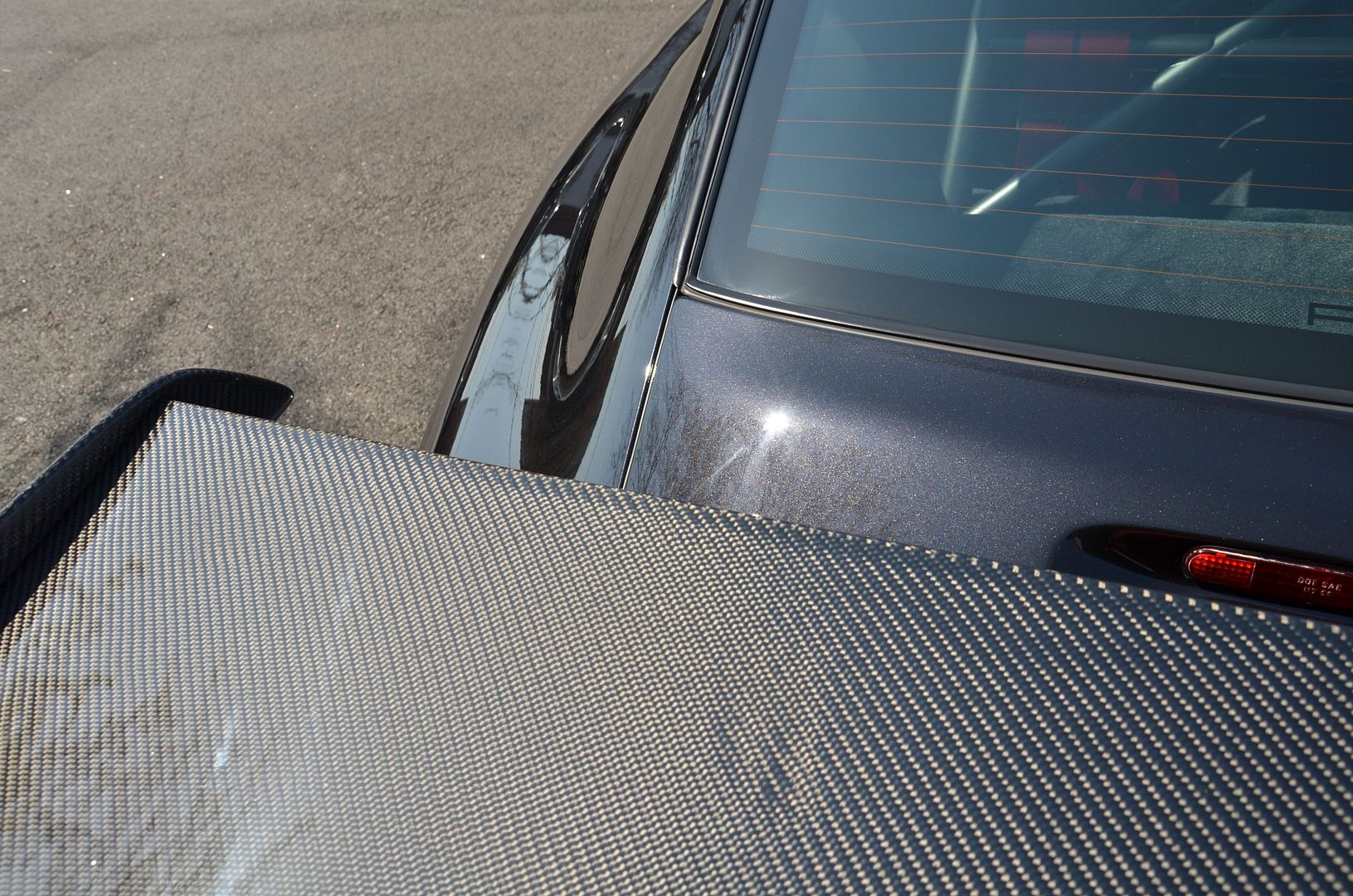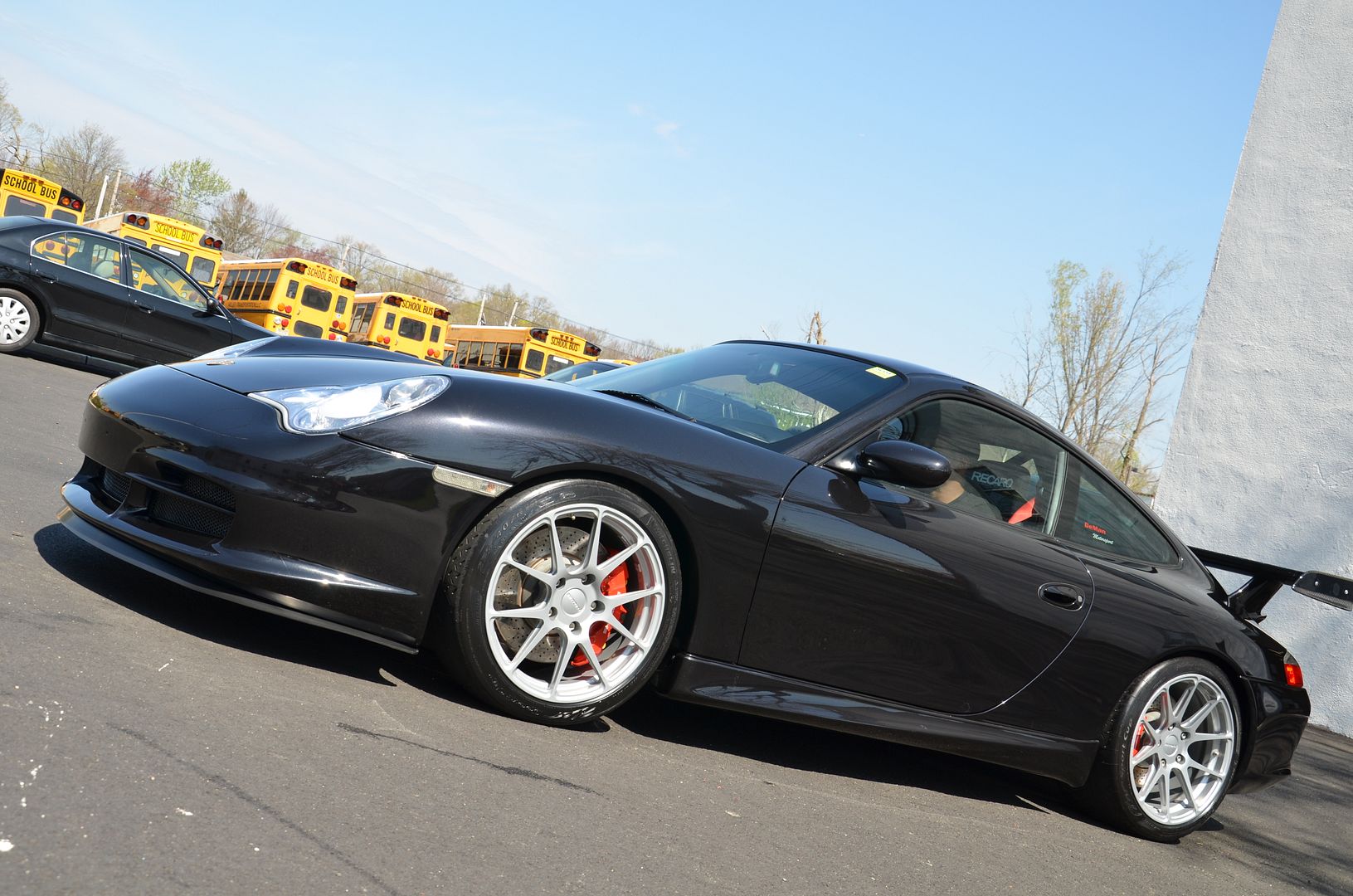 I hope you enjoyed this one.